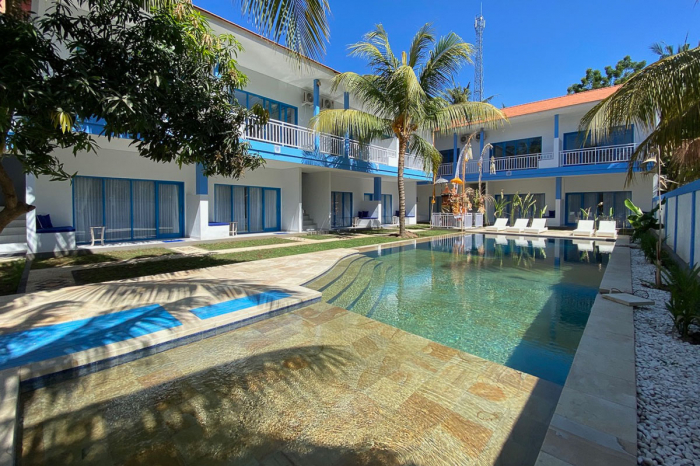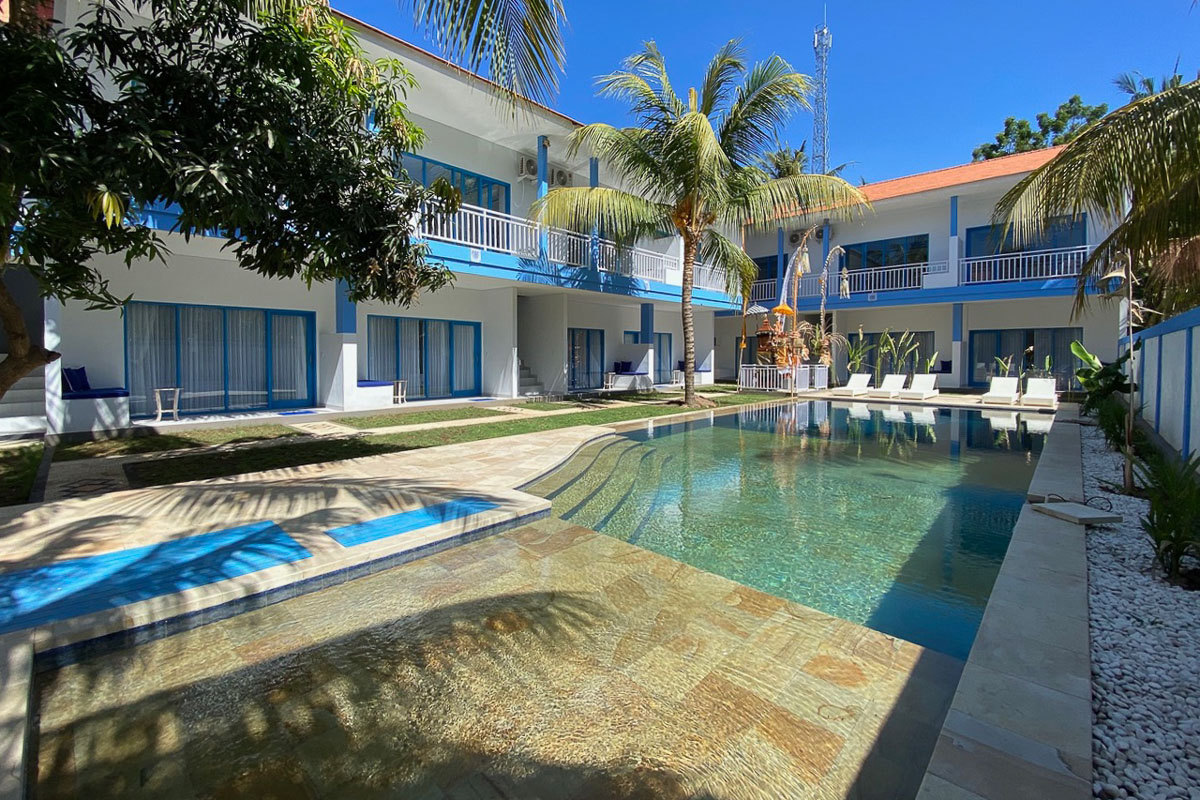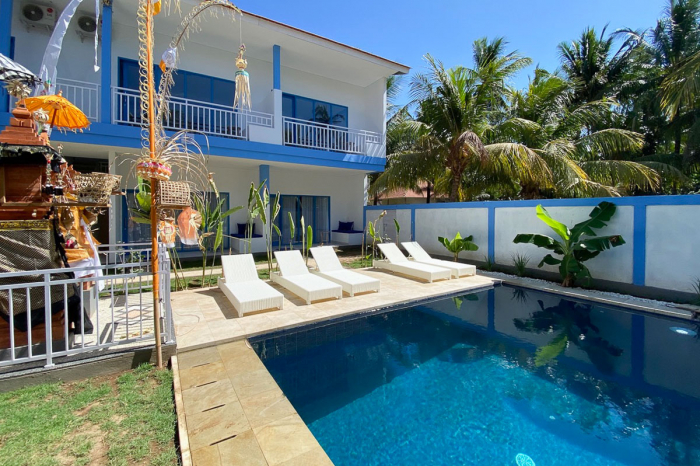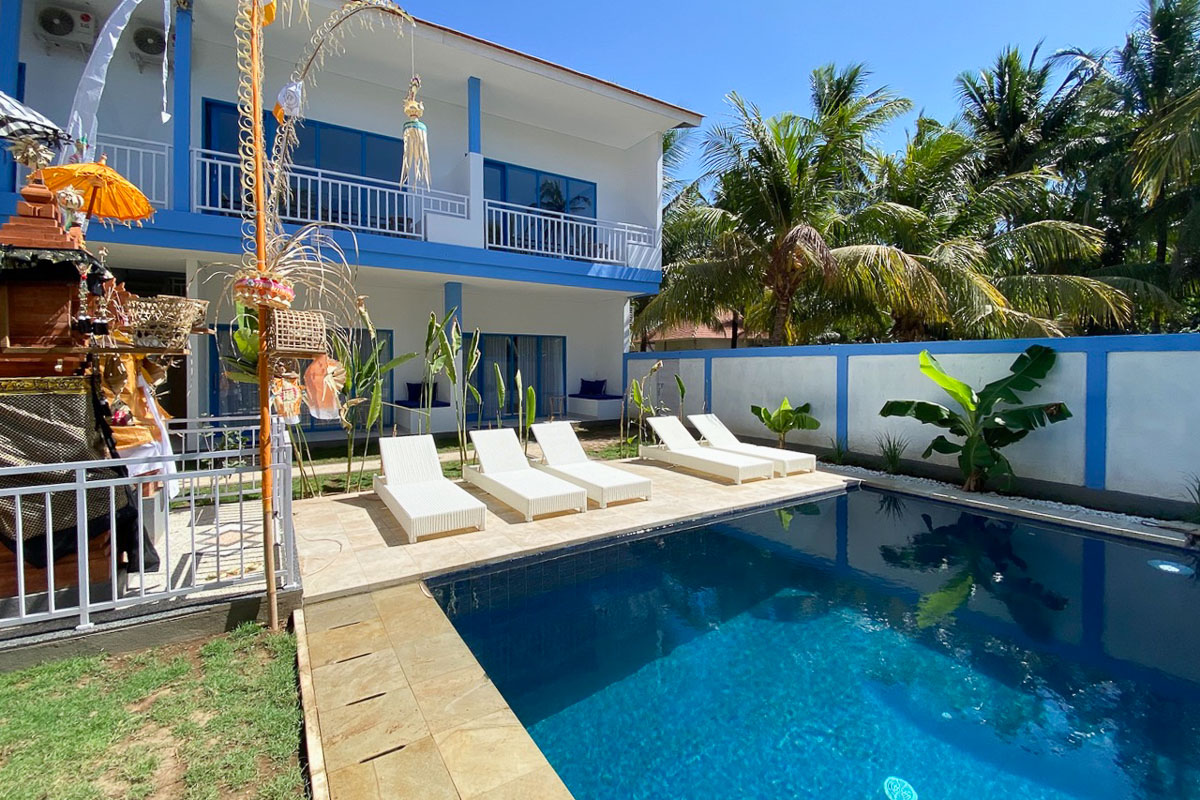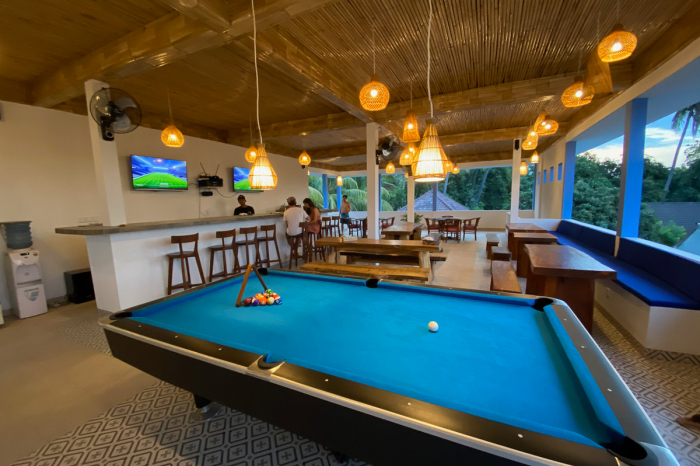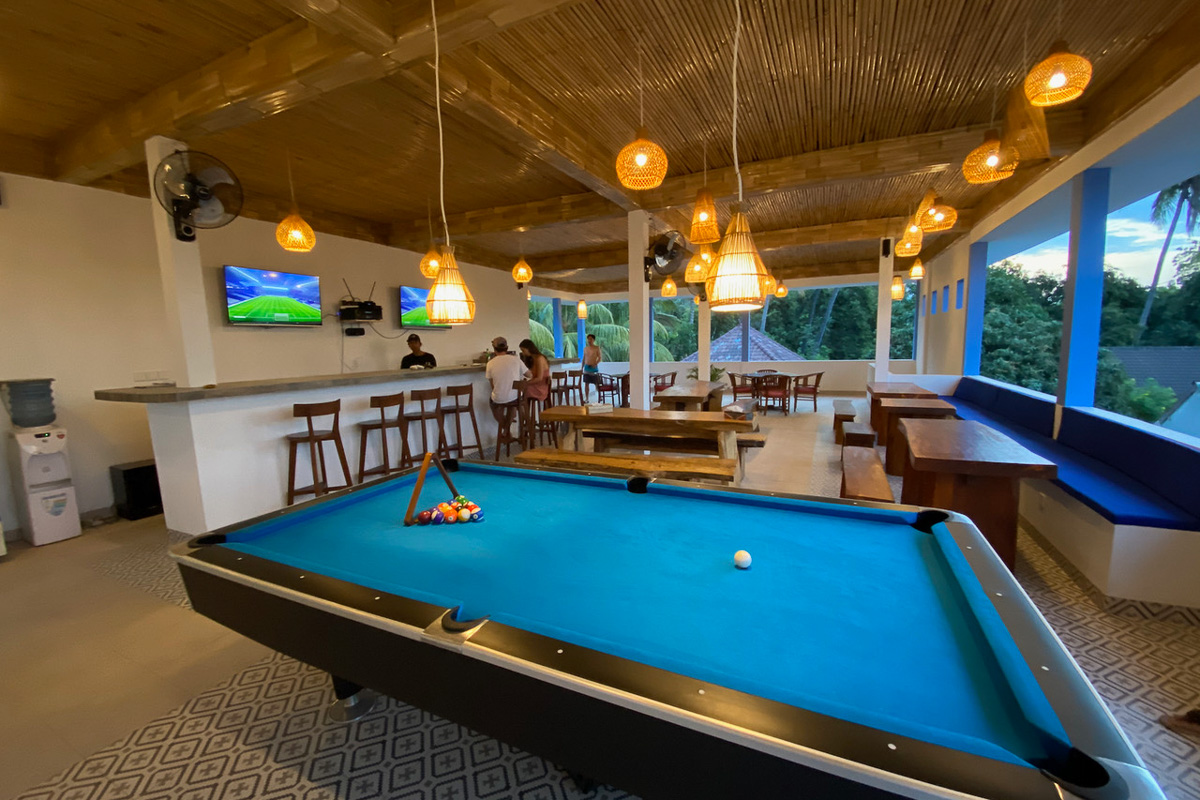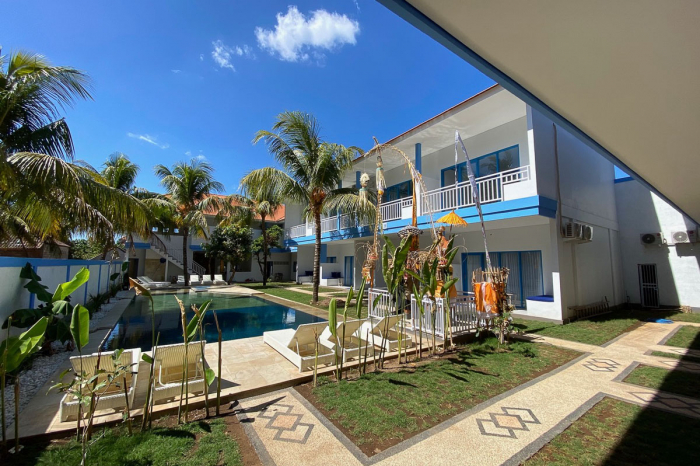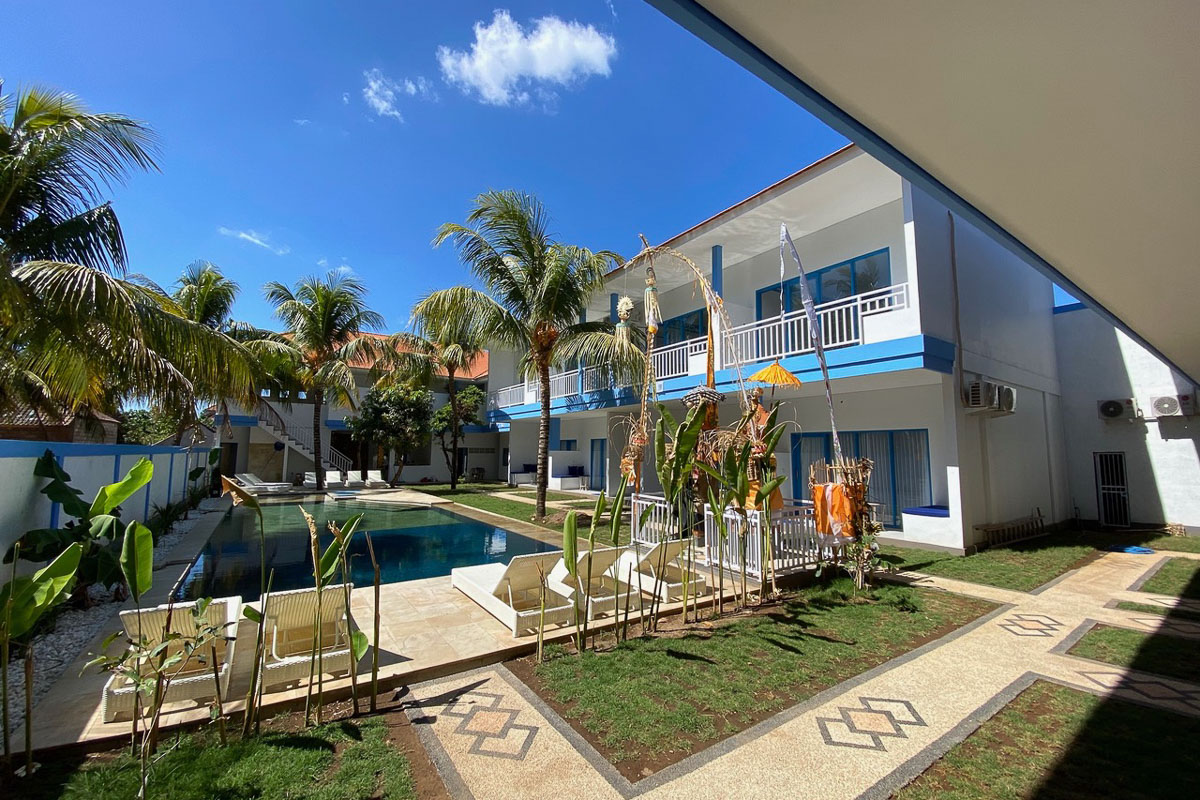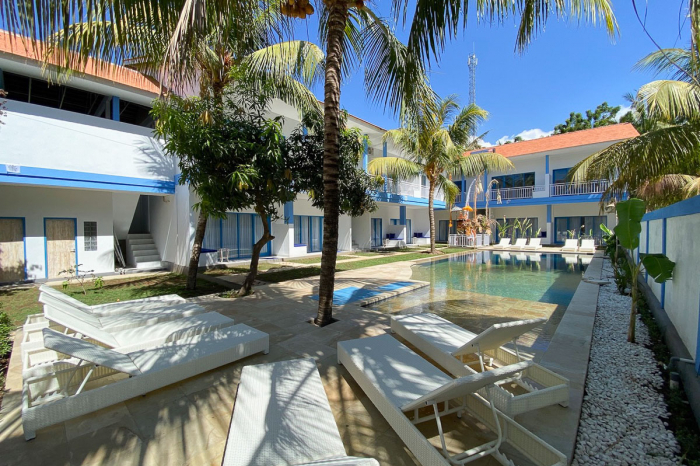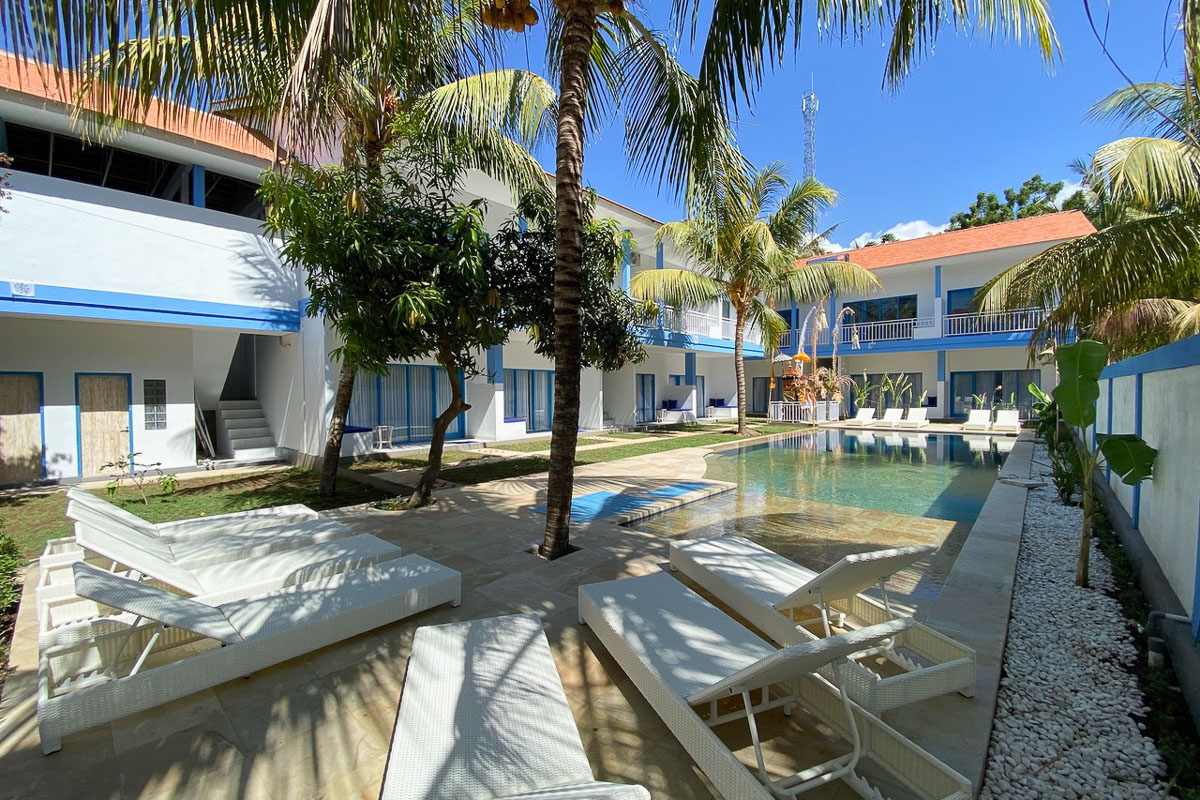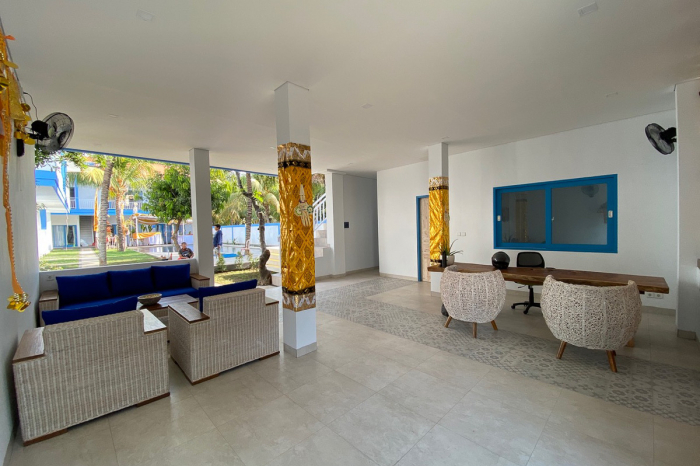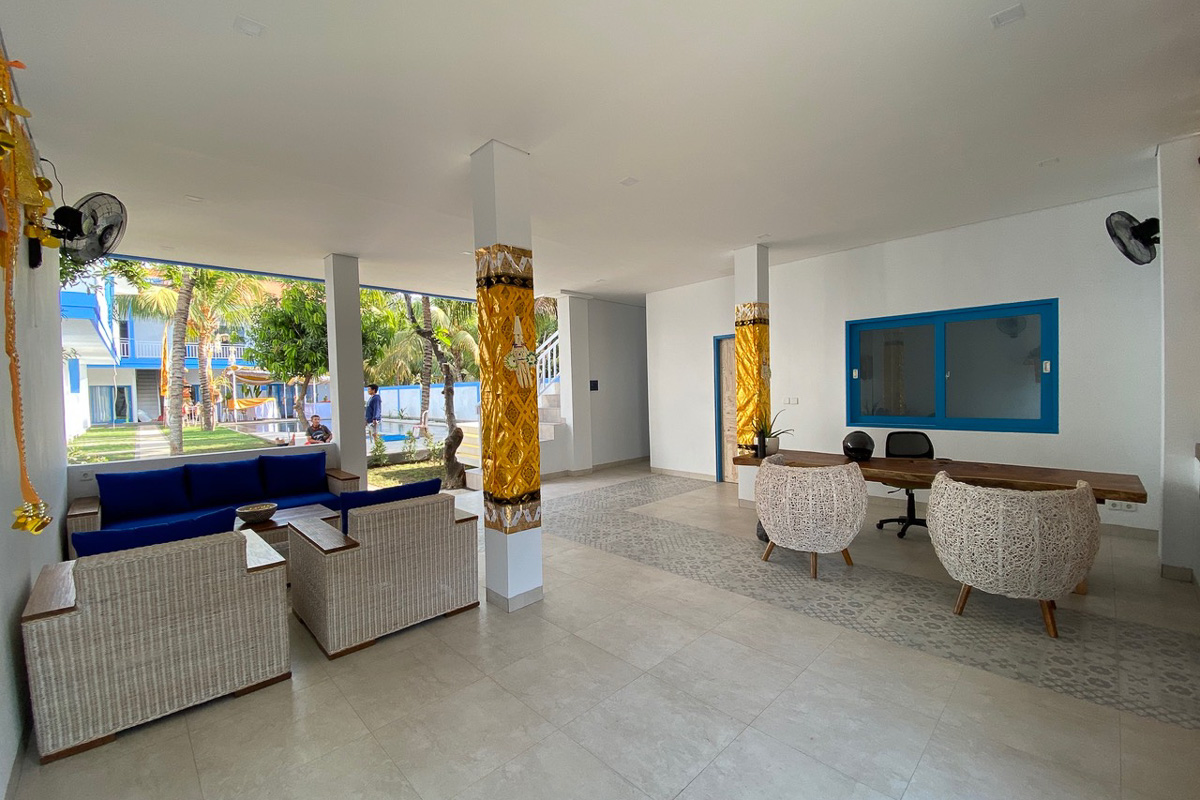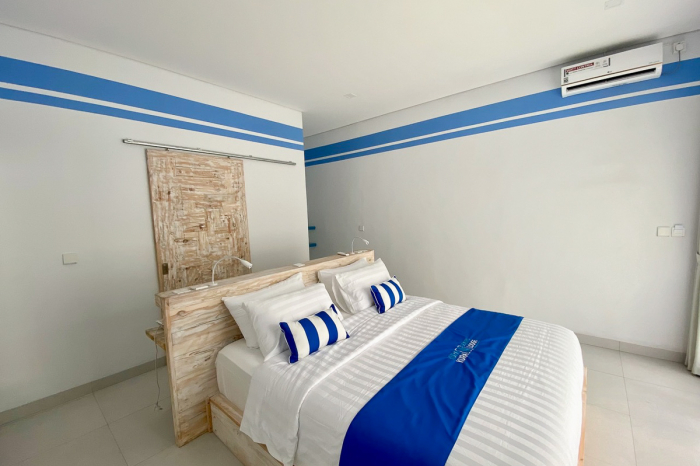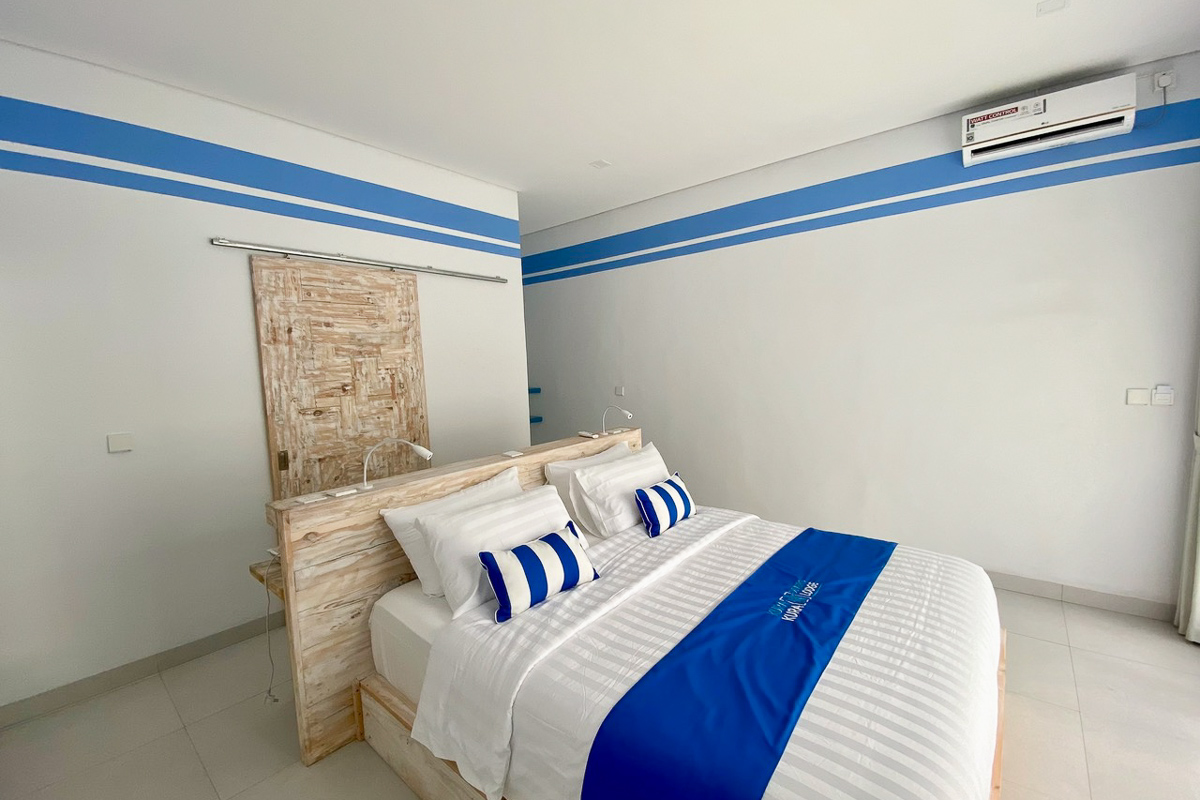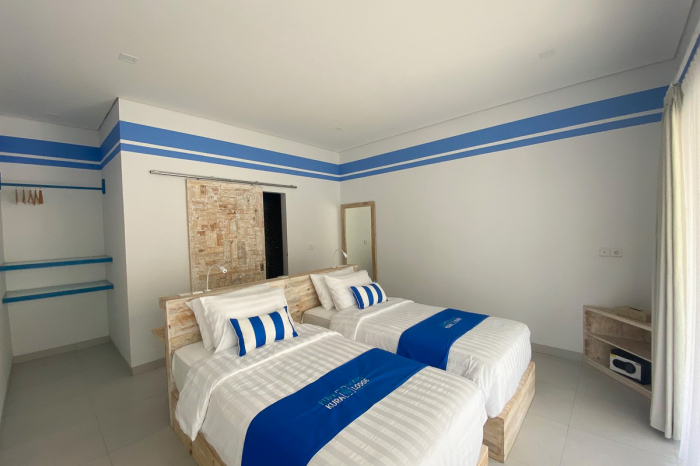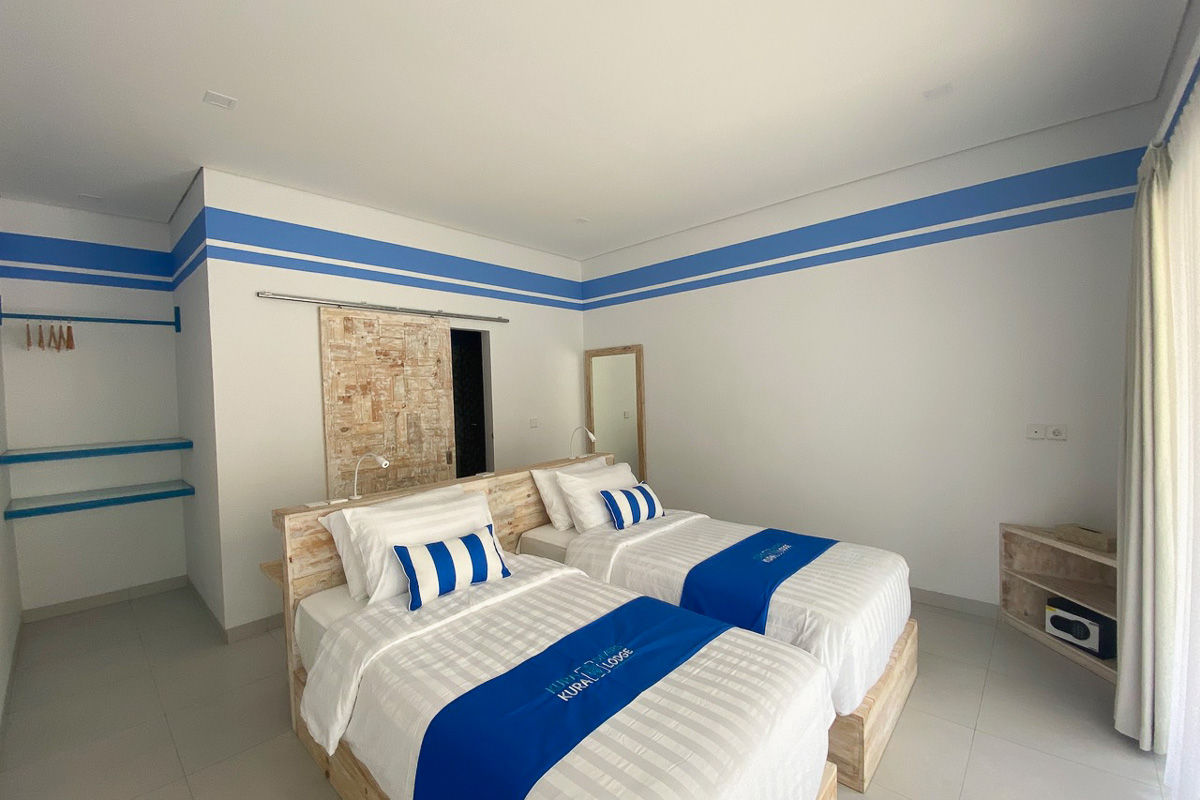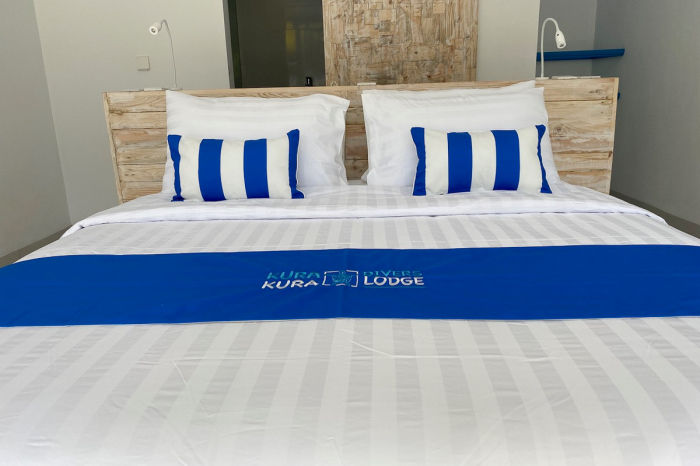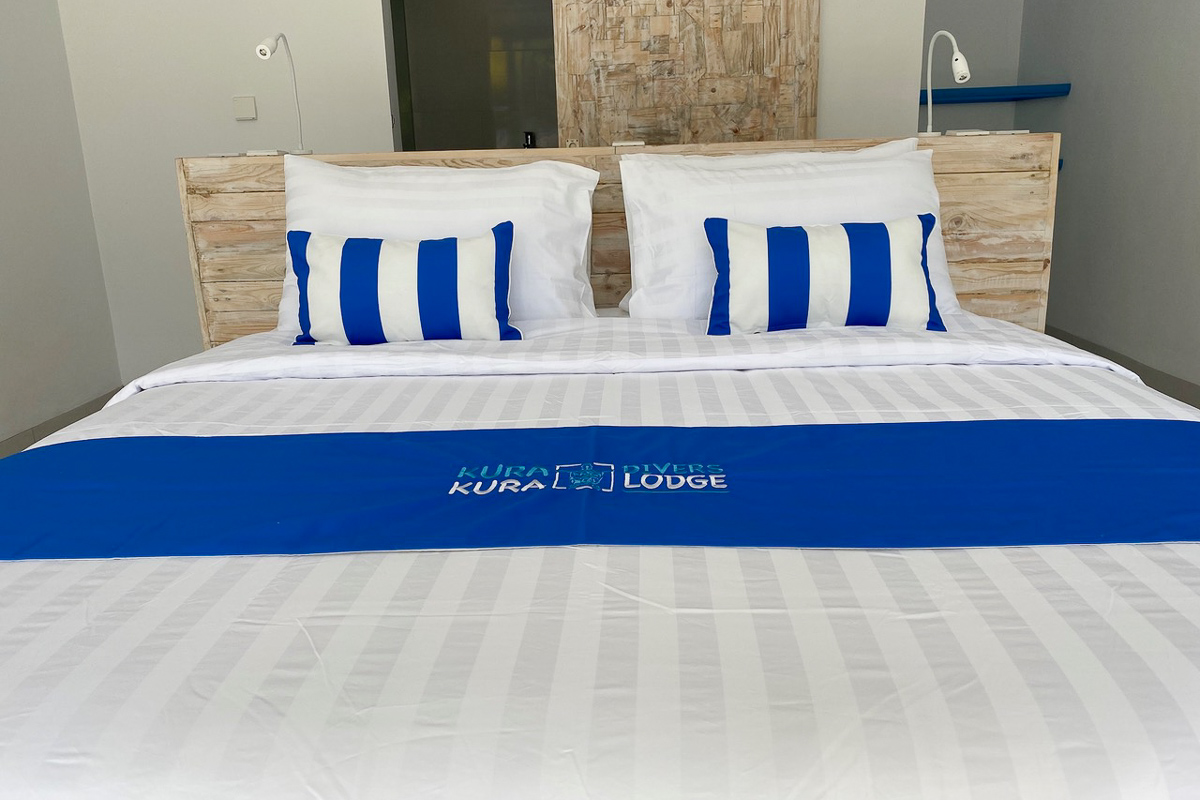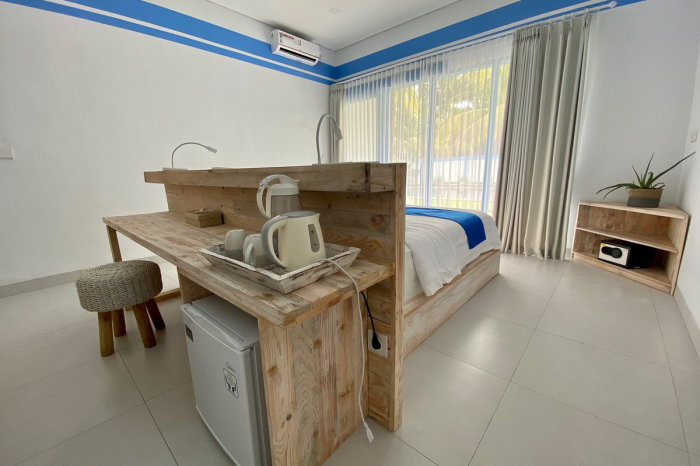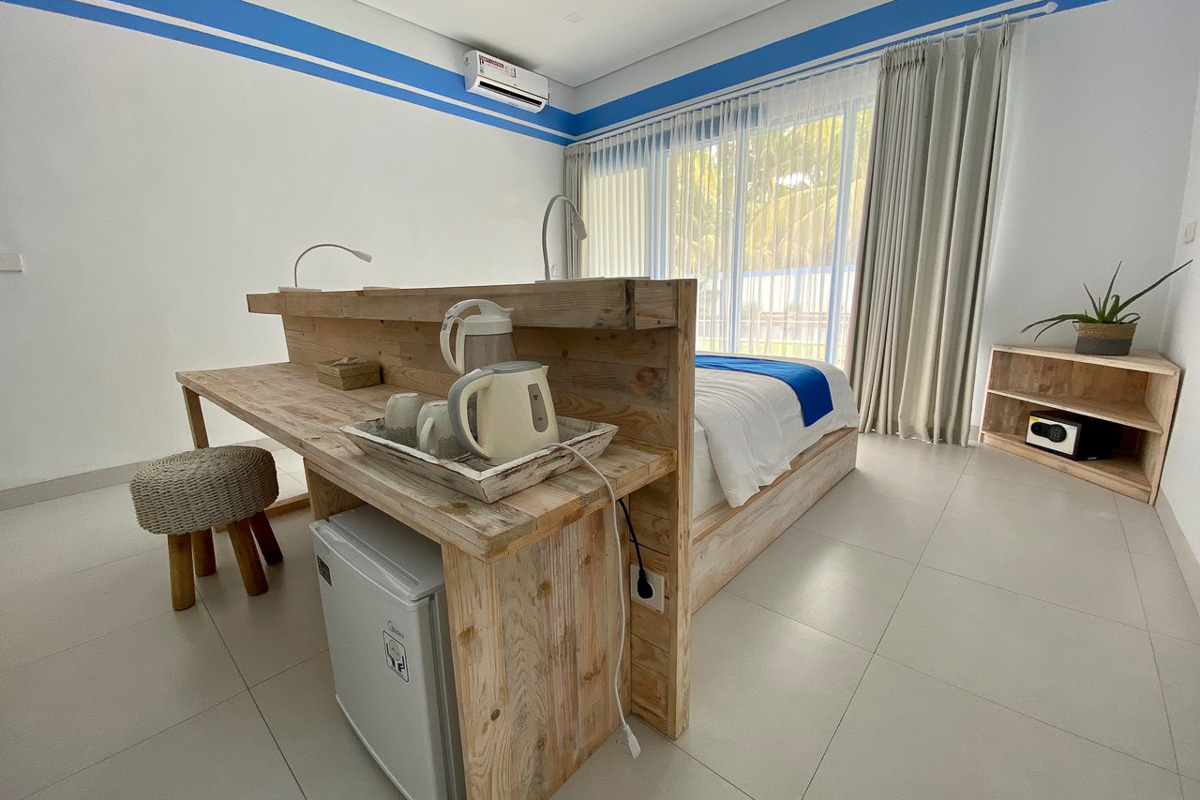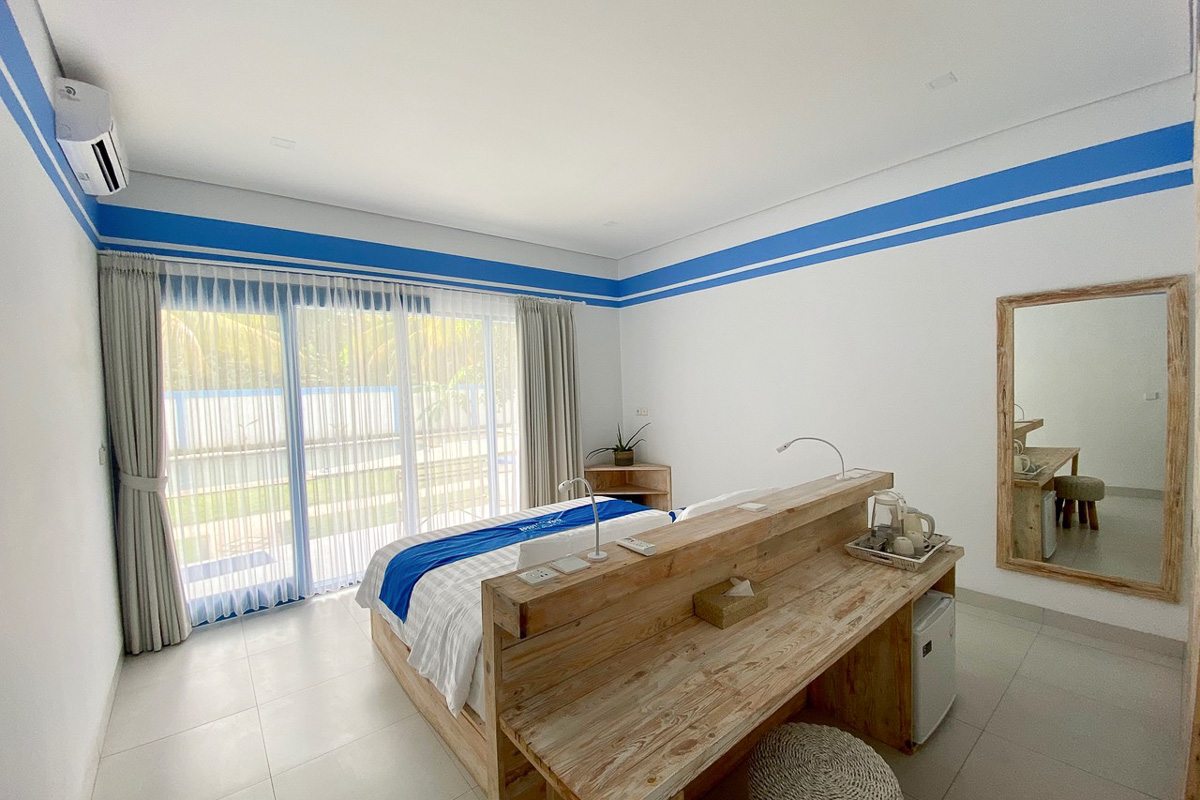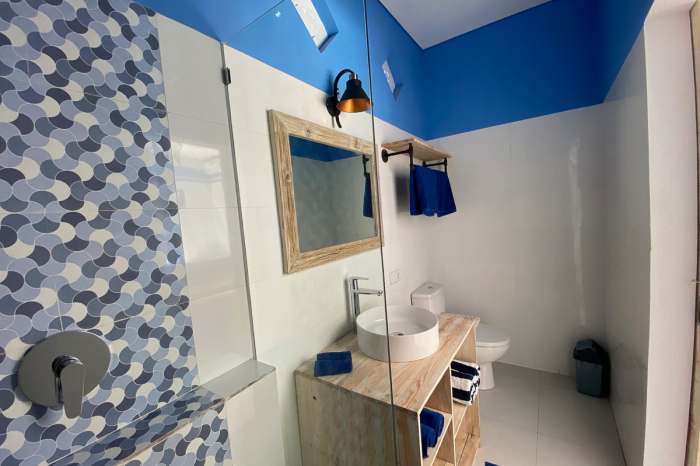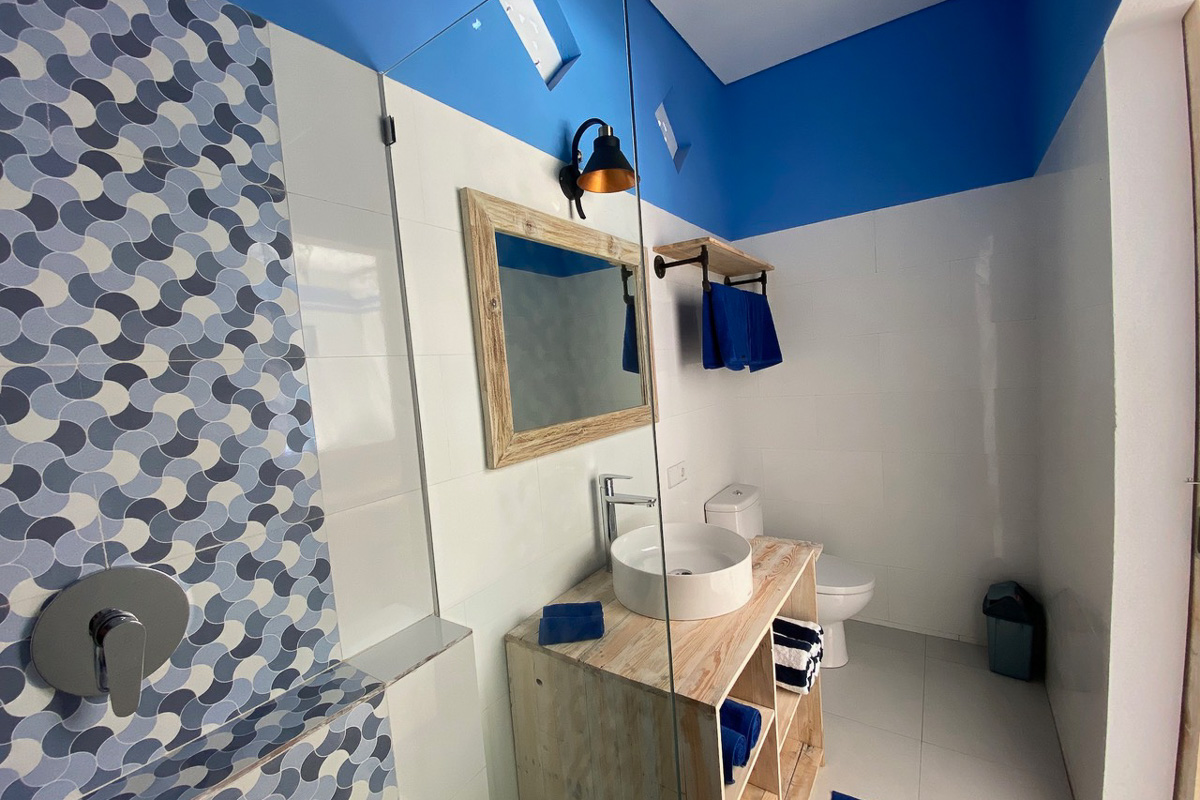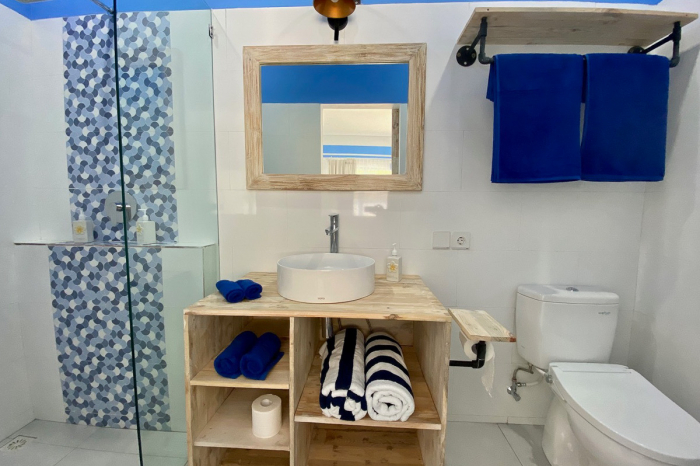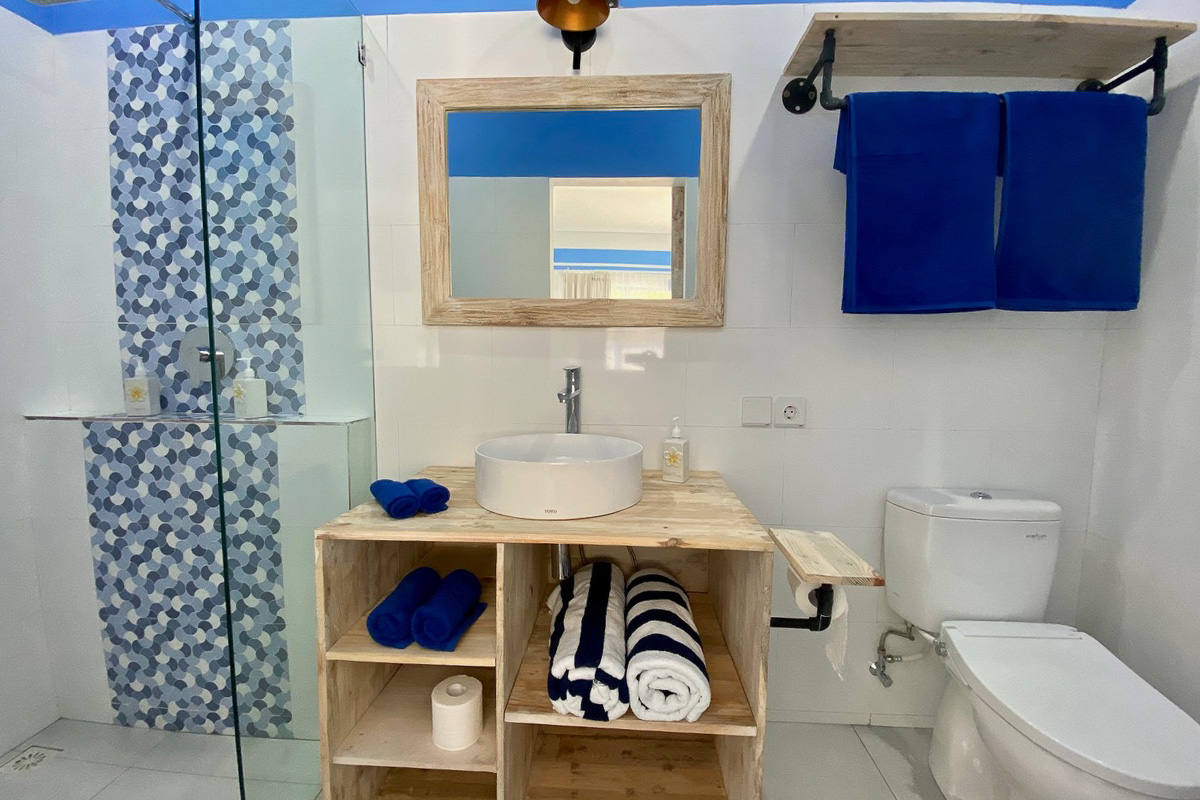 Overview
Get to know other guests over good beer, delicious food and board games
Value for money accommodation with a beautiful boutique style
Learn to dive in the comfort of a custom-built training pool
Dive best sites in Amed and Tulamben with an experienced, multilingual team
Bali Reef Divers Kura Kura is a brand new PADI 5-Star dive lodge, situated in a prime location close to Amed Beach and other local amenities. This chic modern resort caters to experienced and entry-level divers alike, with a highly experienced team and some of Bali's best diving right on its doorstep. Plus, the affordable and energetic Kura Kura Dive Lodge is great for getting to know your fellow guests, boasting a lively bar and pool area, so you can enhance your experience and leave with an extra buddy or two.
---
---
Amenities
---
About
About Bali Reef Divers
Built in 2020, Kura Kura Divers Lodge is a brand new resort in Amed run by Bali Reef Divers. The modern and stylish resort caters to every diver, offering action-packed 'dive-o-holic' packages for dedicated divers, and convenient facilities for beginners. As part of the Bali Reef Divers family, Kura Kura Divers Lodge benefits from the same experience and expertise that created the first PADI 5-Star dive resort in Amed, so guests can rest assured they are in the safest of hands. The dive lodge boasts some of Bali's top diving right on its doorstep, and promises to show guests the best sites, not just the most popular.
Located in a convenient position close to Amed Beach, right in the heart of the town's lazy buzz, Kura Kura Divers Lodge is the ultimate choice for sociable divers. Life at the lodge revolves around the swimming pool and bar, with thirst-quenching craft beers, simple tasty food, and a tempting pool area to help get conversation flowing. And, it's perfect for divers travelling on a budget, offering a chic minimalist aesthetic and a strong emphasis on shared experiences.
Explore the resort
Kura Bar is an awesome place to hang out with friends and socialise with fellow guests. The menu comprises comfort food from around the world, including some of the best pizzas in Amed, and mixes the tastiest Asian, Indonesian and European flavours. An extensive beer selection sets the scene for a sociable evening of fun, complimented by a brand new pool table, board games, free wifi, and sports of all varieties on TV above the bar. Plus, you can expect different music playlists daily, covering various styles, continents, and era's.
Beside the bar, guests will find plenty of space around the contemporary-styled pool to enjoy a drink with friends, get a tan or simply take a plunge and cool down. Luxurious sun loungers are also provided for maximum relaxation, with opportunities to kick back in both the sun and shade. Located close to Amed Beach, Kura Kura also offers direct access to a variety of amenities, including tourist information, restaurants, bars, and of course, the beach itself.
Diving with Bali Reef Divers
Bali Reef Divers Kura Kura is a PADI 5-Star dive resort occupying a central location near Amed Beach. The well-equipped in-house dive centre provides maximum convenience for guests, who have just steps to travel to sign in for their dive. Courses from Discover Scuba Diving through to Rescue are available, as well as the Nitrox speciality, and a 2.6-metre deep swimming pool facilitates on-site dive training - an option many neighbouring dive shops lack. Full equipment rental is available, consisting of top-quality brands, and is upgraded annually. Nitrox, 15-litre tanks, and night dives are also available at an additional cost.
Offering a team of multi-lingual instructors and dive guides, and some 12 years of experience in the area, guests at Kura Kura can be confident they're diving with some of the best in Amed. A variety of shore and boat dives can be arranged by the dive centre, taking in the best - not just the most popular - dive sites in Amed and Tulamben. Dive groups are kept small for the best experience possible, and guests get towels, refreshments and small snacks on board the boat.
---
Top tips
If you are looking for something to do when not diving, the resort can arrange local land-based excursions including hiking and white water rafting.
Make a point of heading over to the viewpoint on the eastern side of Jemeluk Bay - the view of Mt Agung is one of the best on the island.
Amed is a convenient base to explore the best diving Bali has to offer - from Menjangan in the west, to Nusa Penida and Lembongan.
Take a walk along the beach at dawn and watch the local fishermen heading out to sea in their traditional jukung boats.
---
Diving
Diving in Amed
Hawksbill turtle

Year round

Schooling reef fish

Year round

Giant frogfish

Year round

Healthy corals

Year round

Plentiful reef life

Year round
The peaceful town of Amed, Bali, is located on the island's northeast coast, set amidst beautiful scenery dominated by the dramatic Gunung Agung. Amed's dive sites offer a chance for some wonderfully relaxed diving and are a great place to learn. And while tourism is vital, Amed still delivers a genuine experience compared to the busy south. So after a day of great diving, take a stroll along the coast and immerse yourself in a more traditional side of Bali, with its fishing villages and salt-makers.