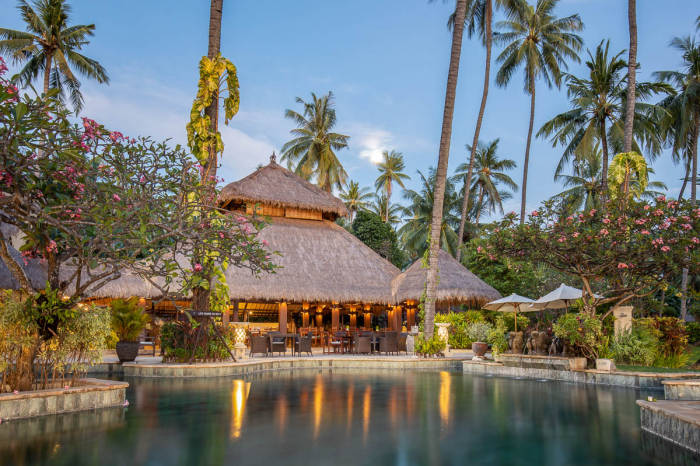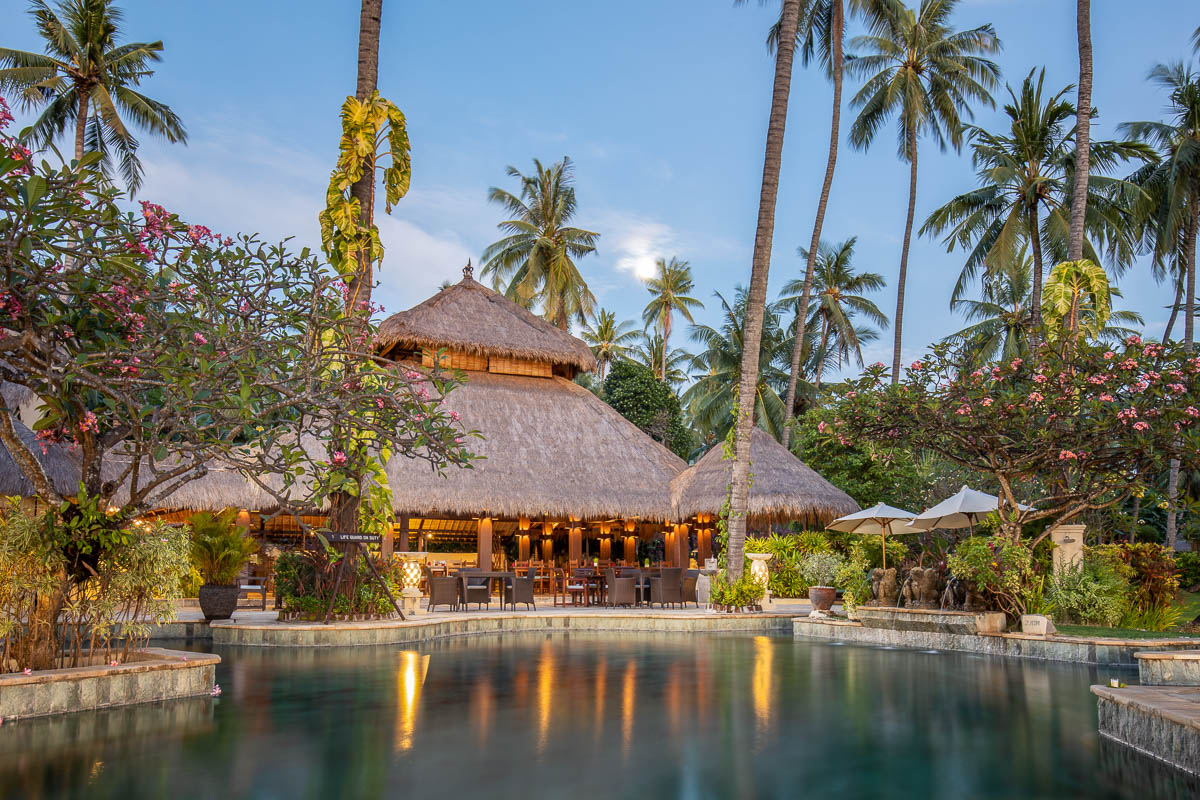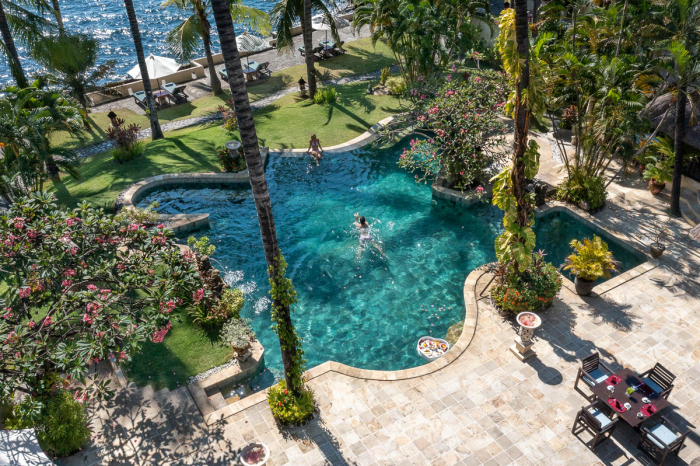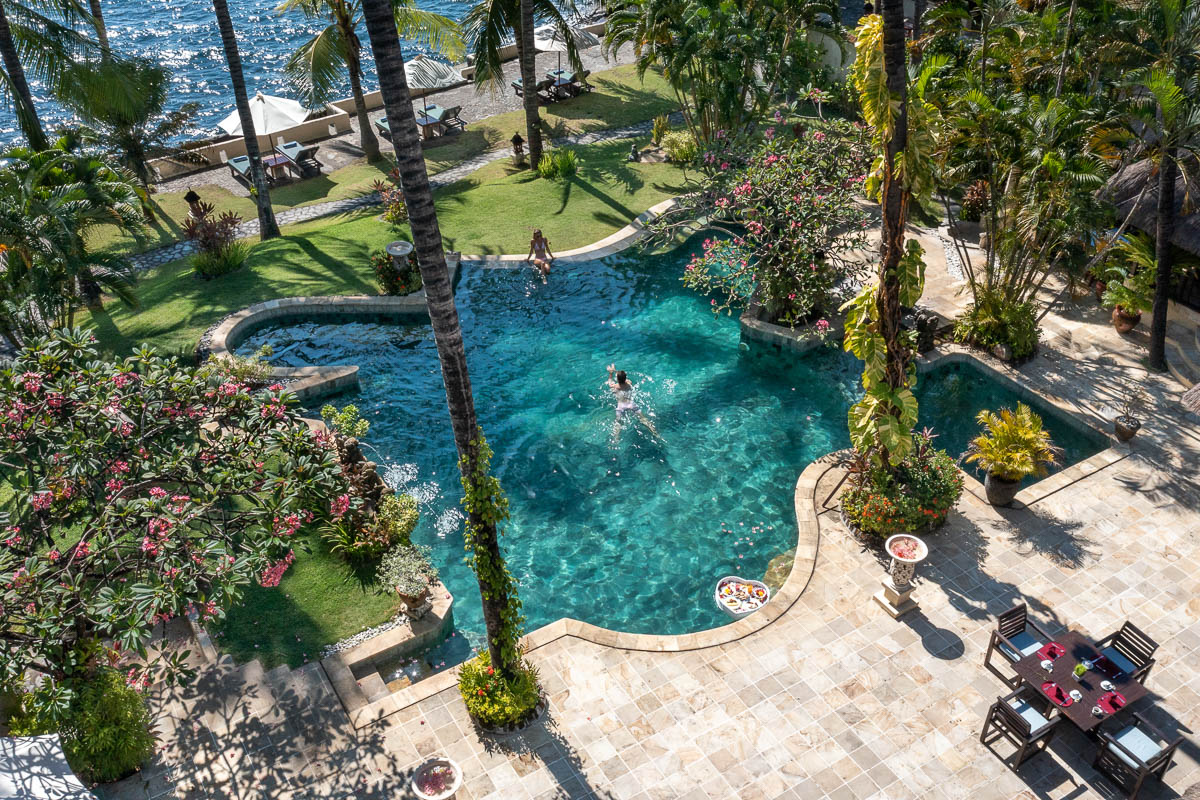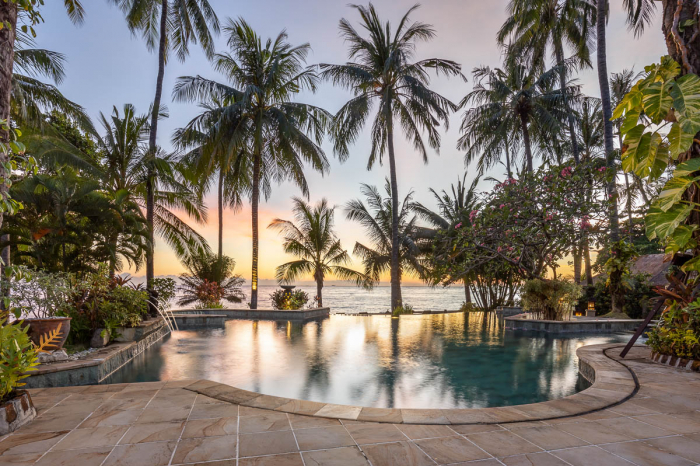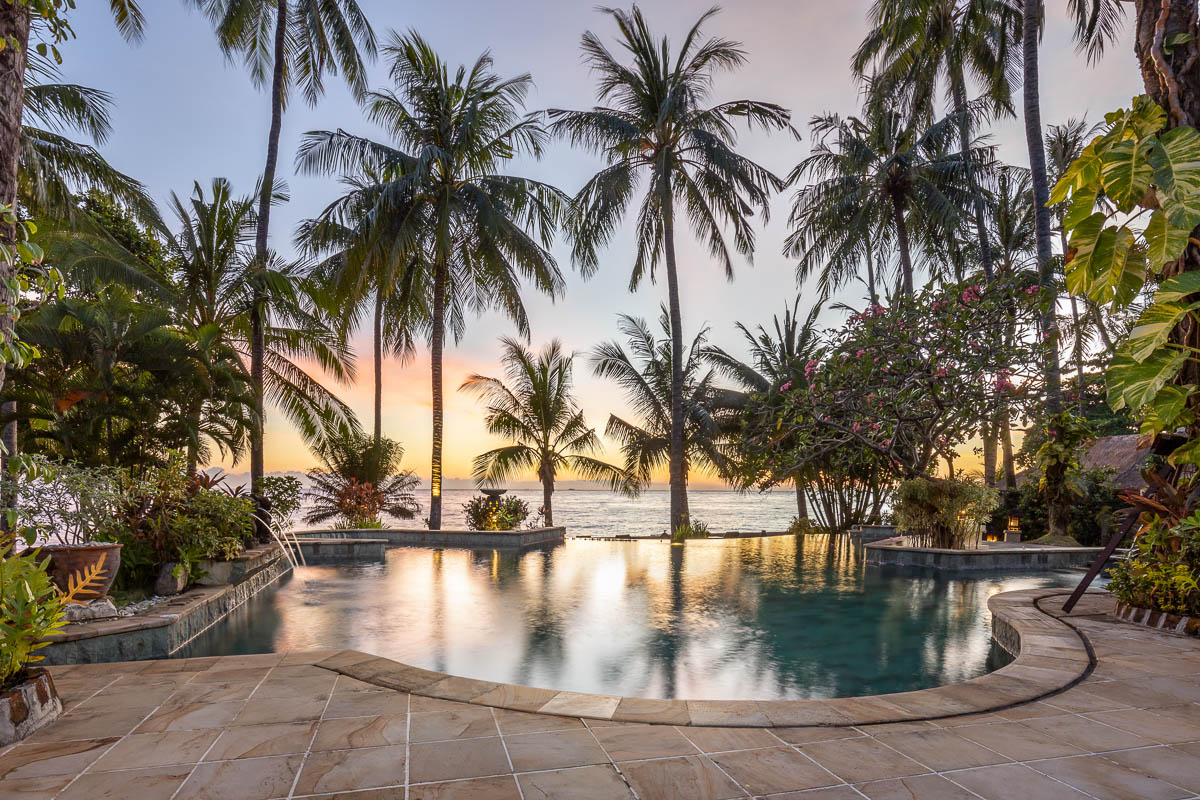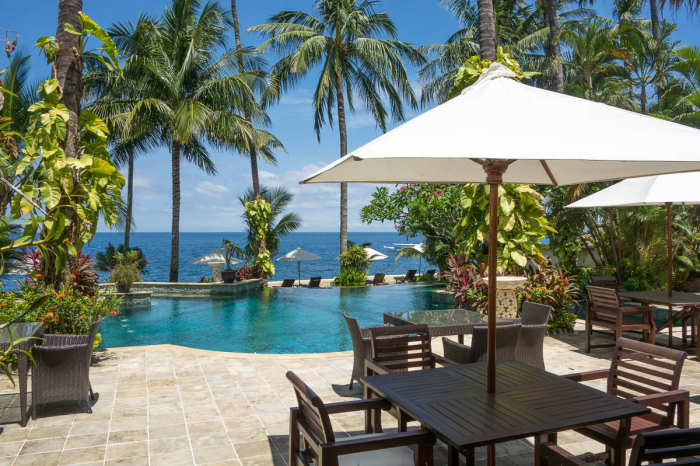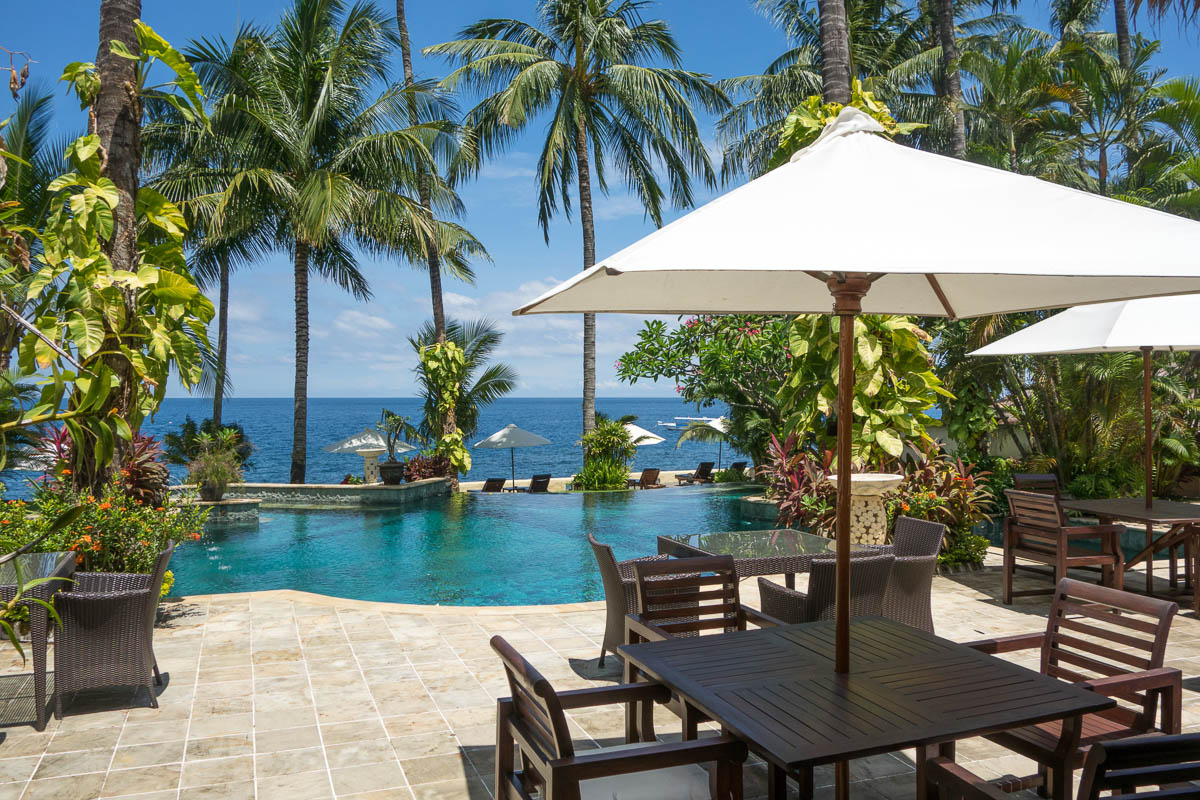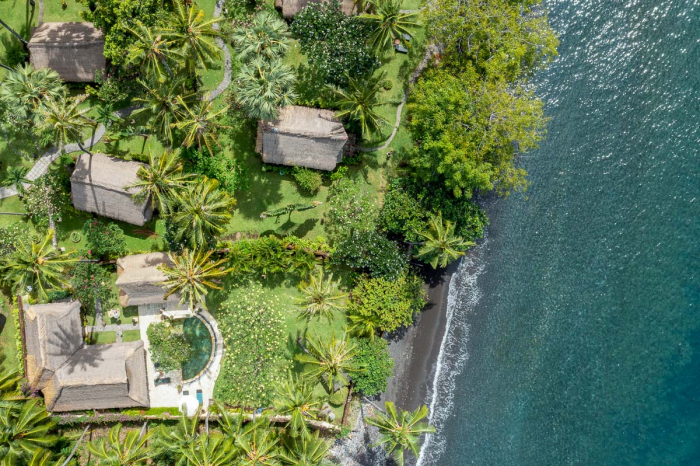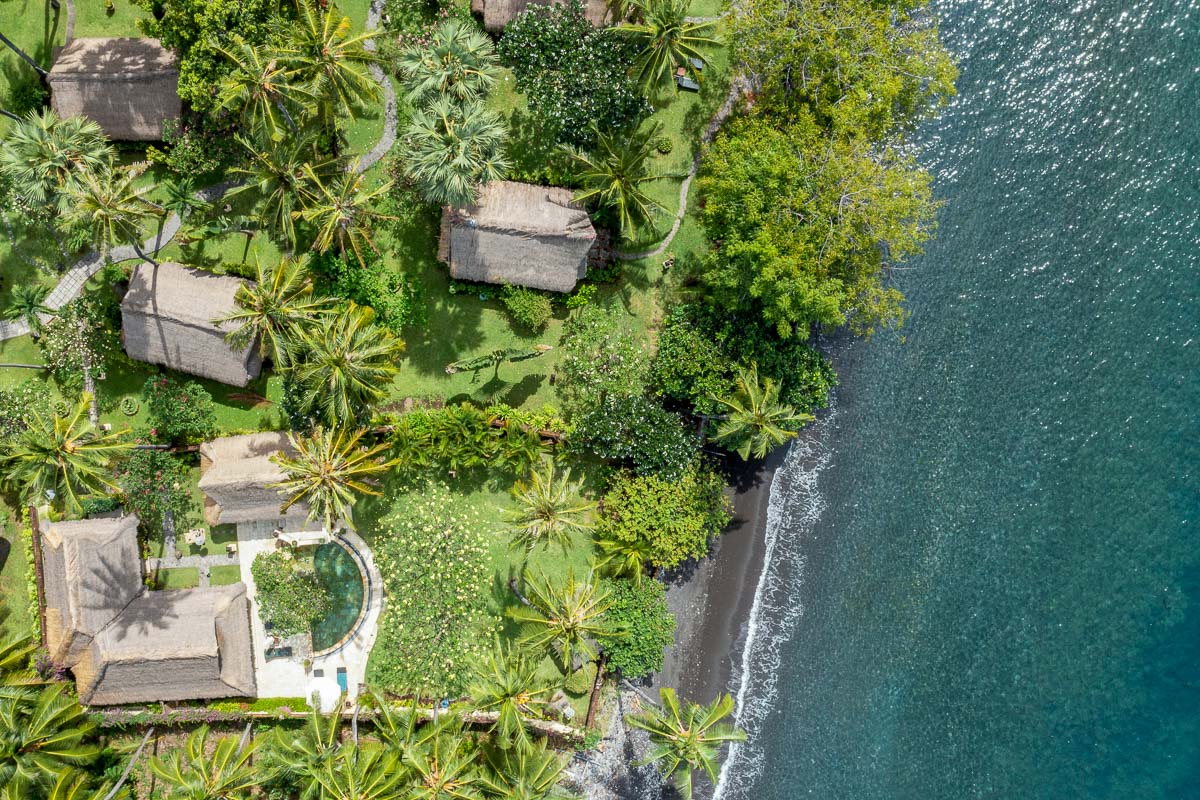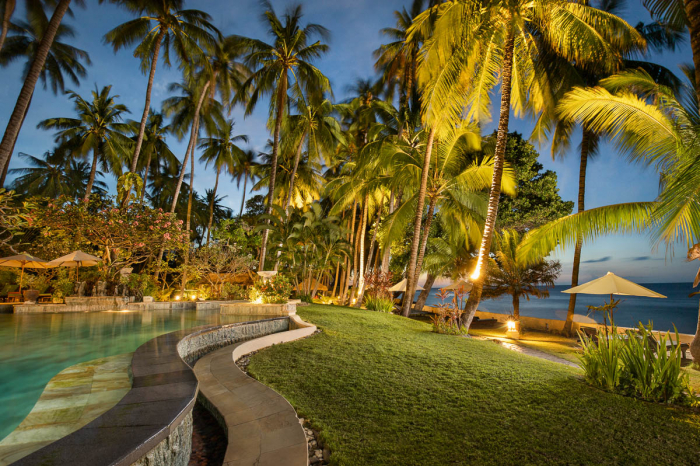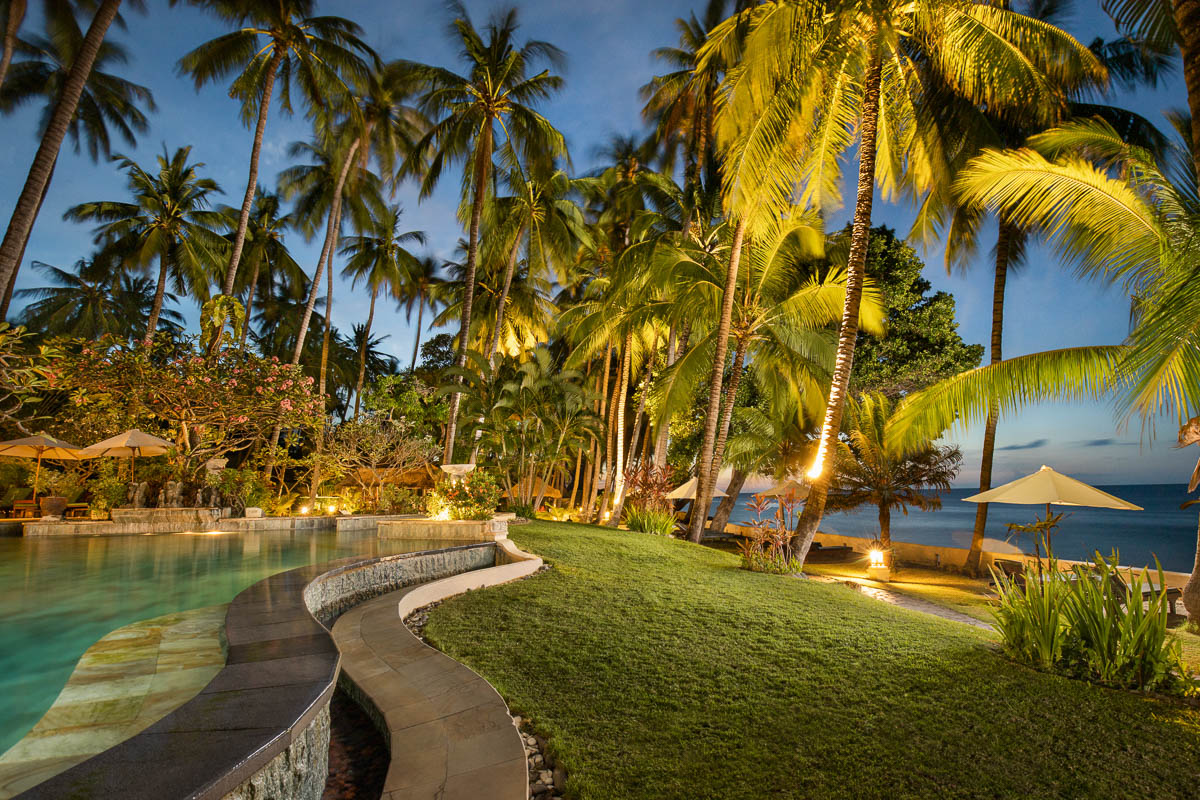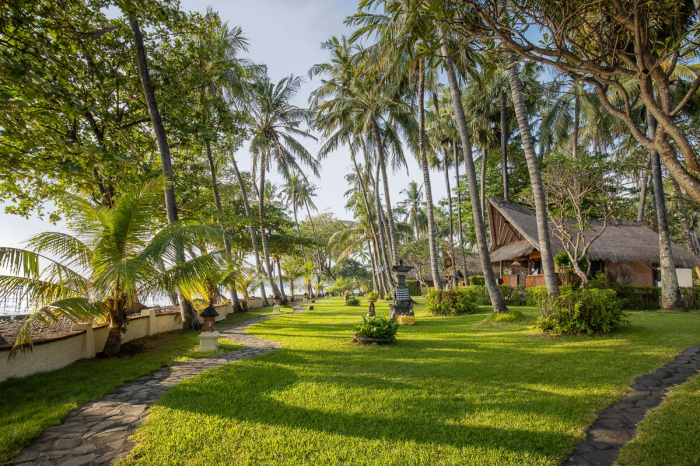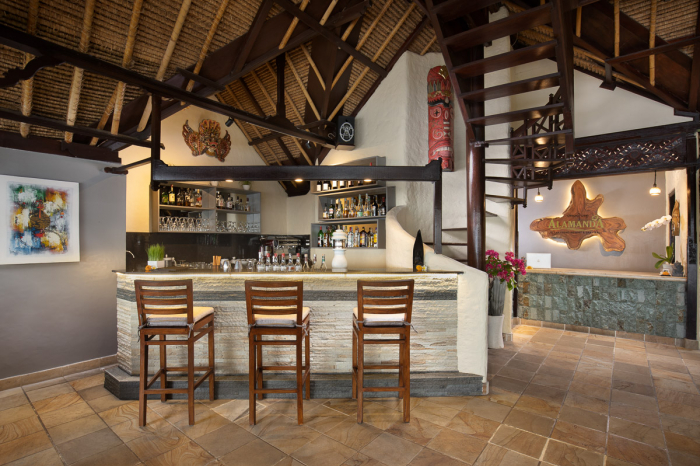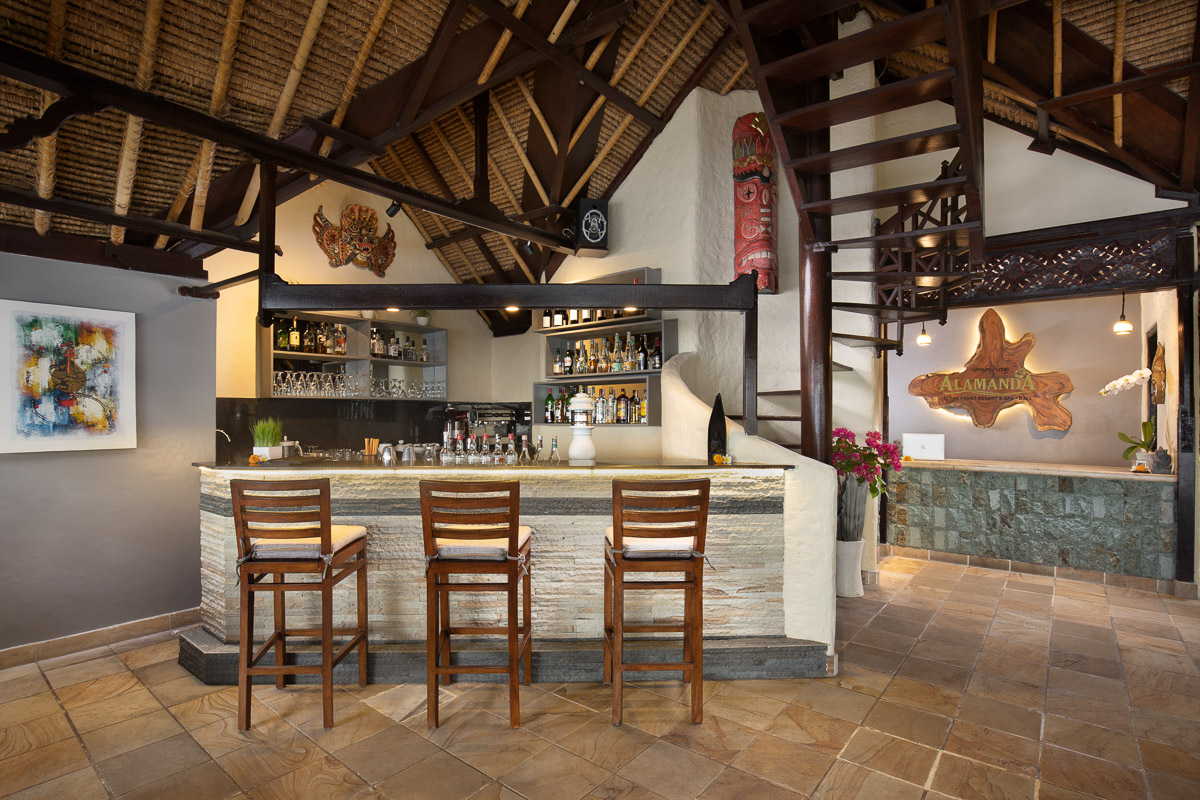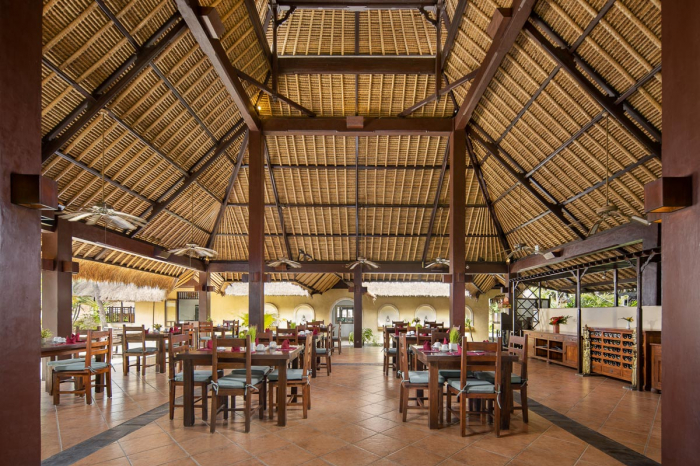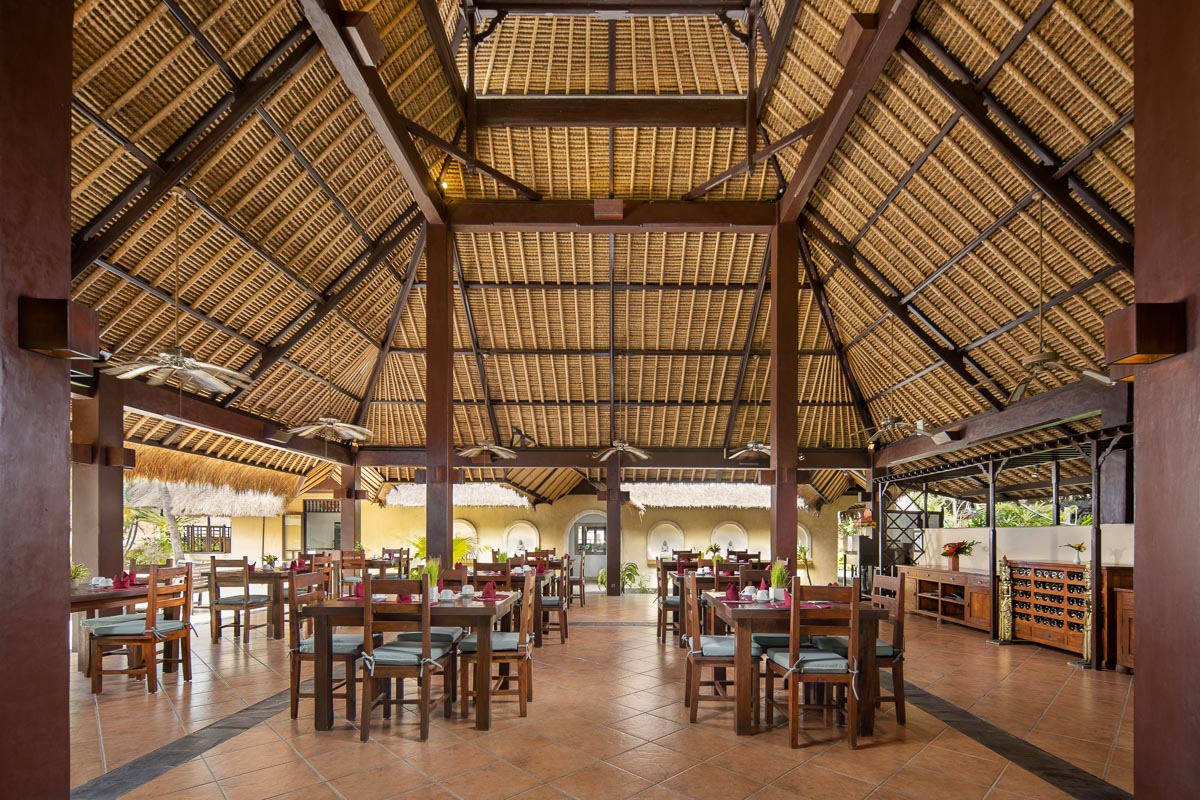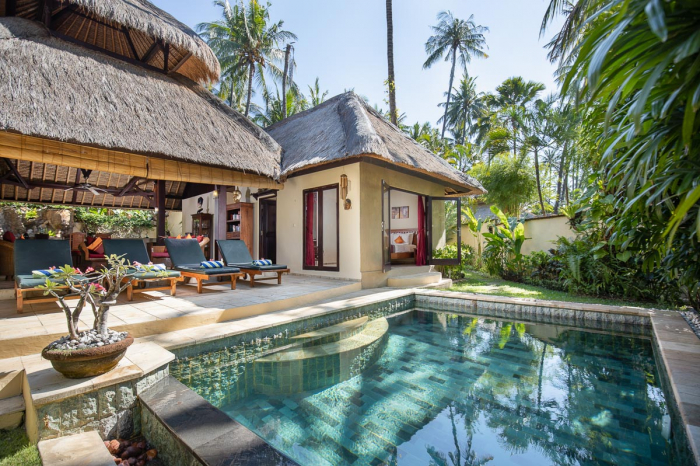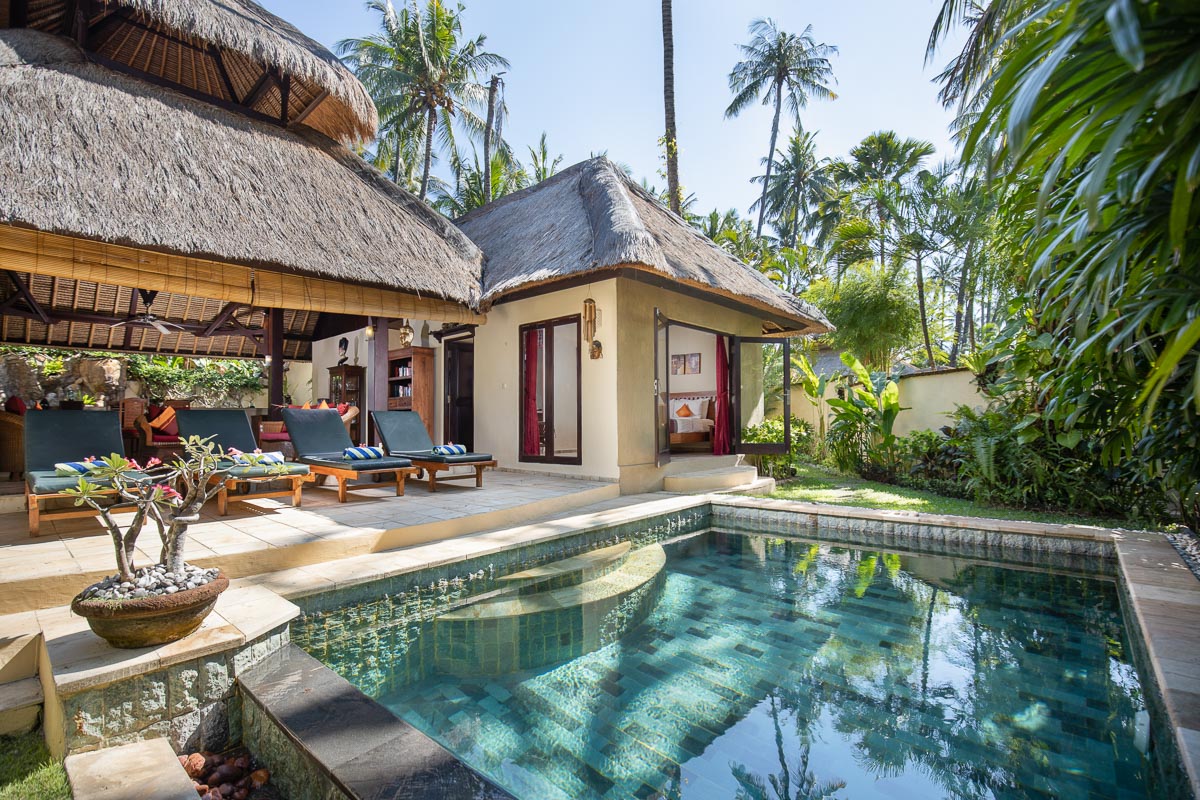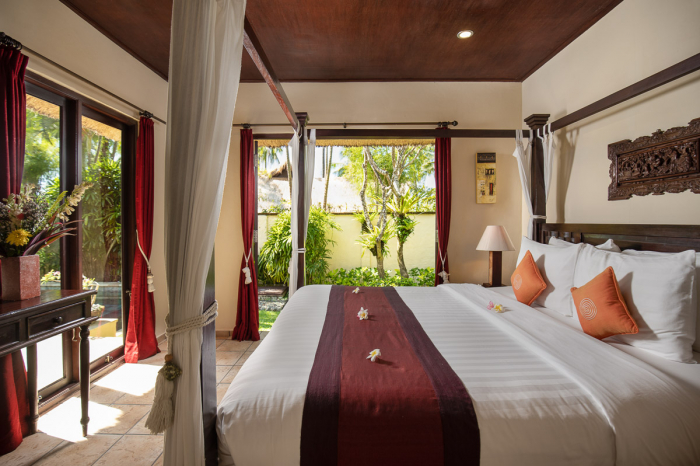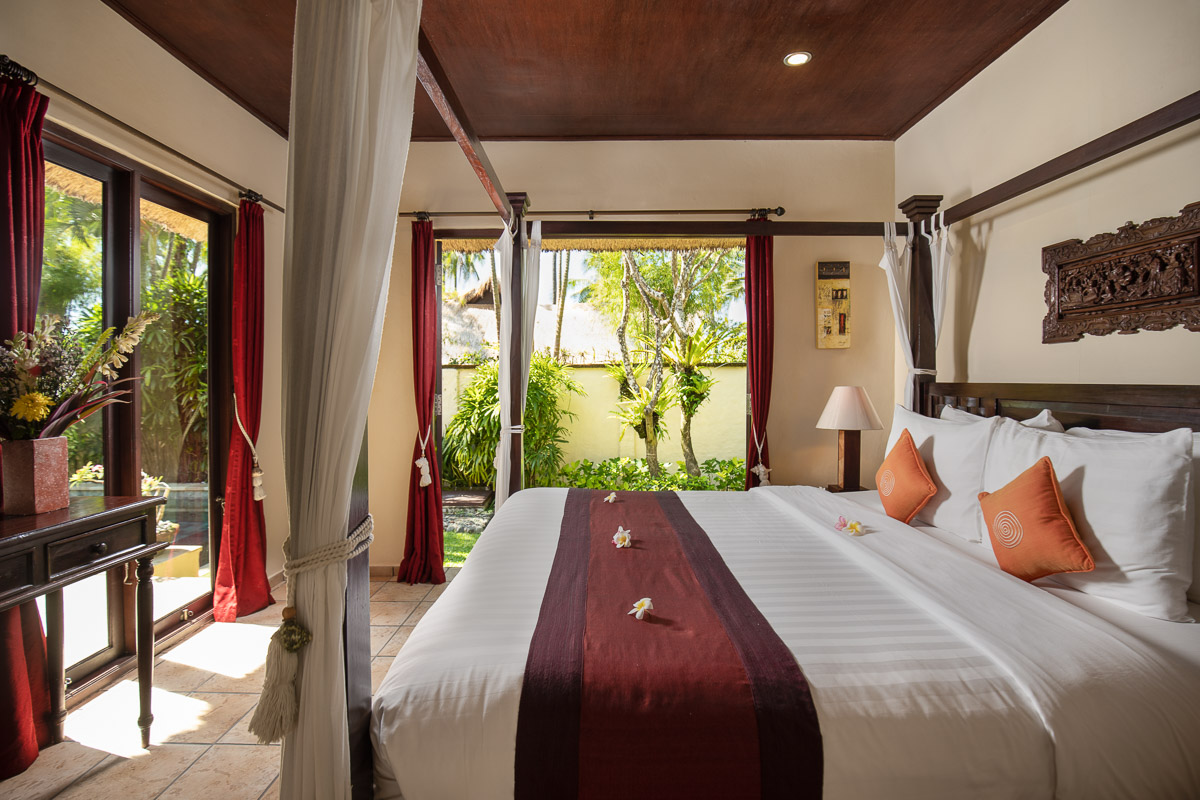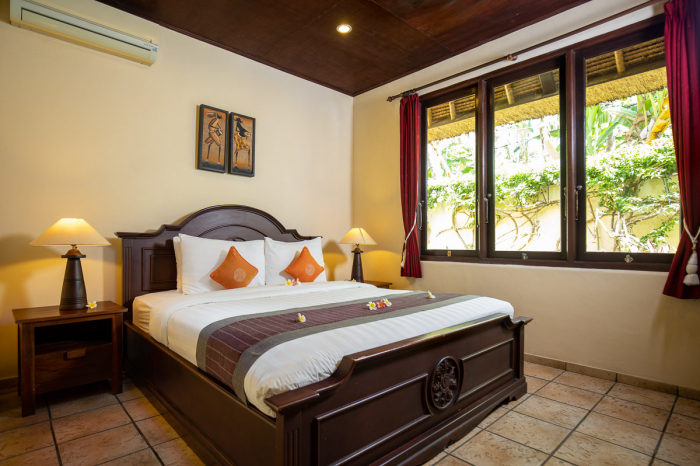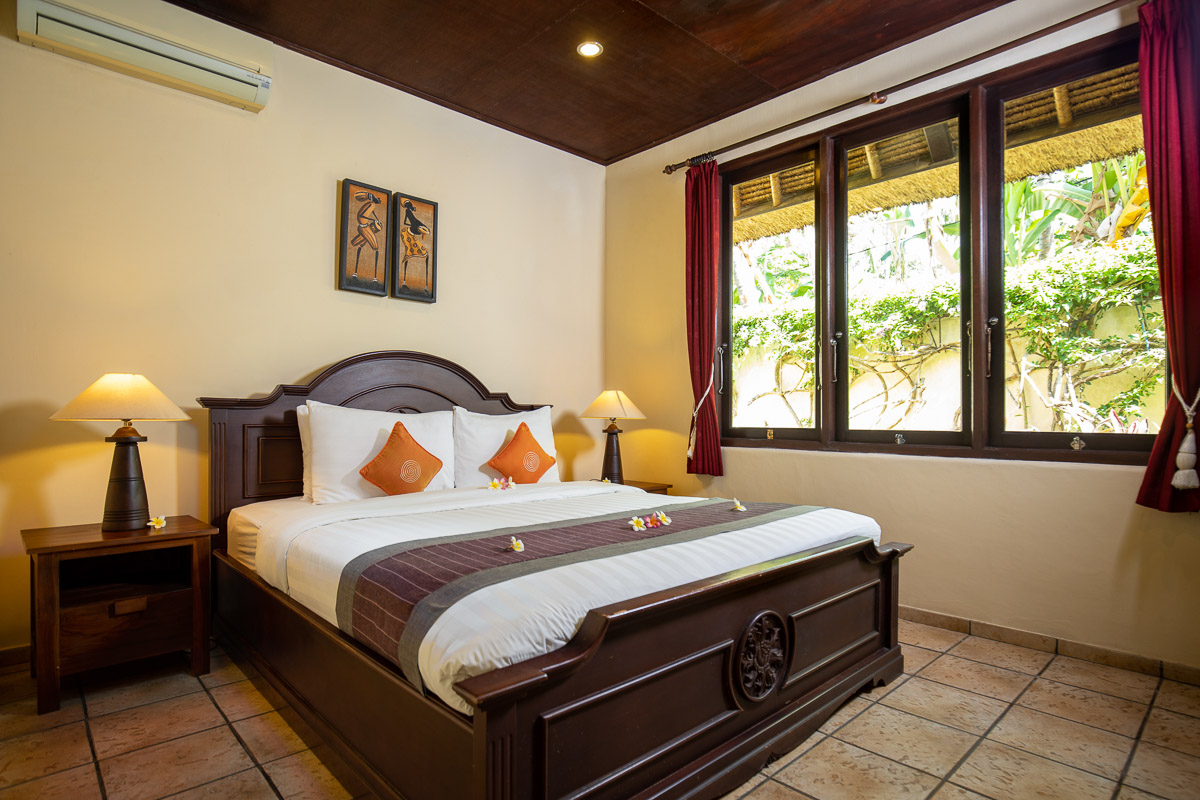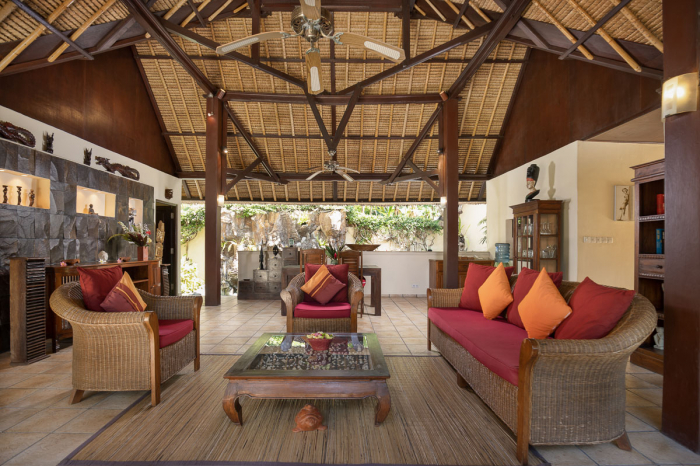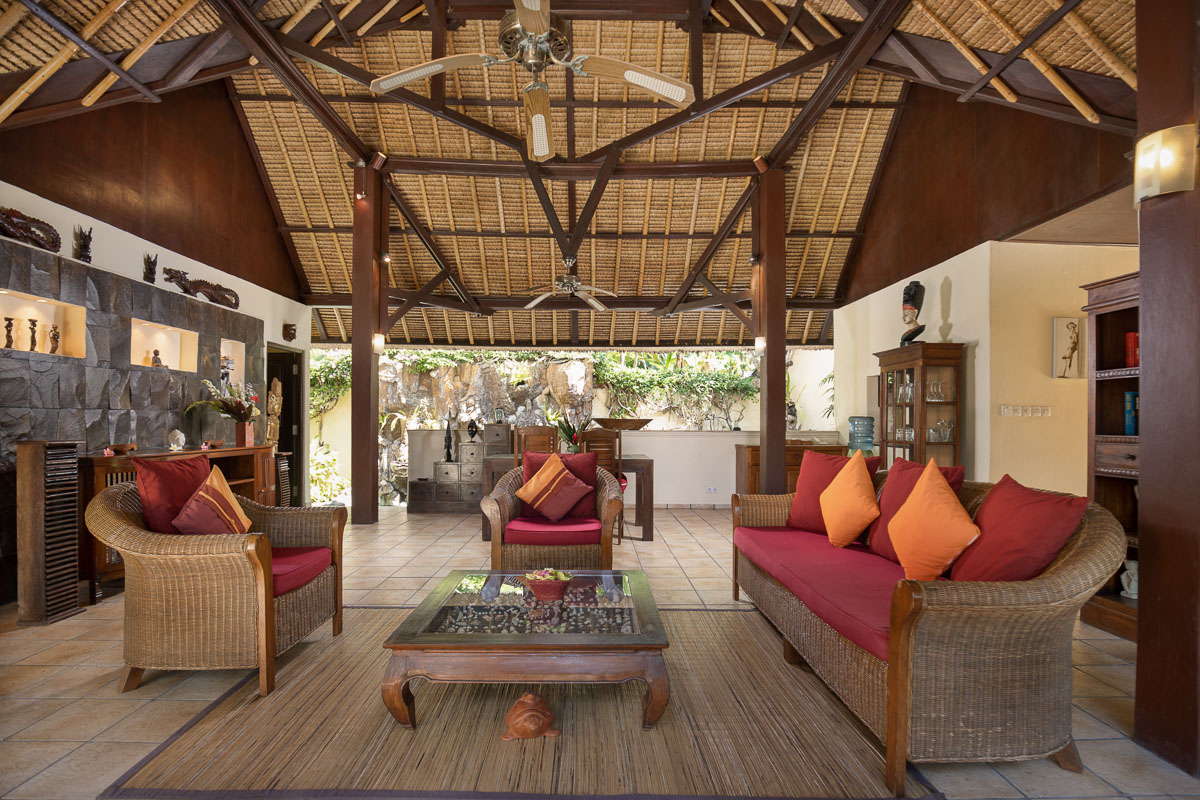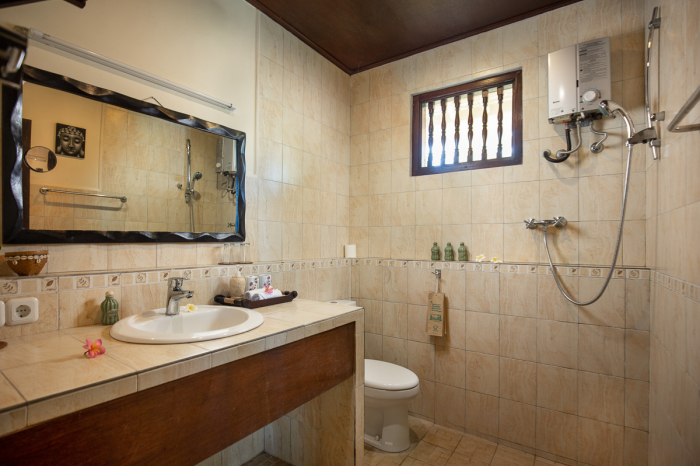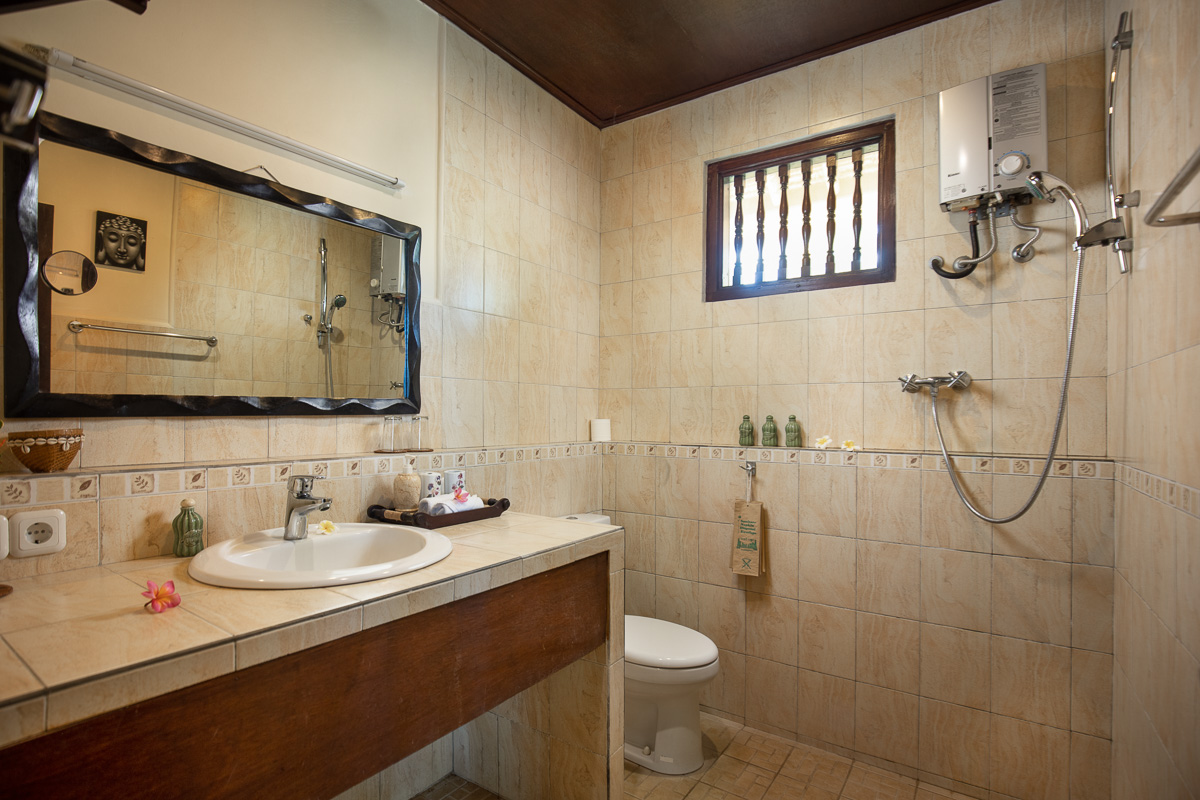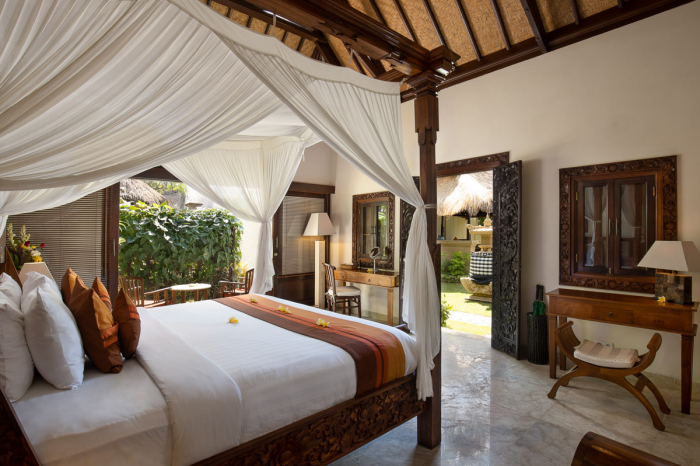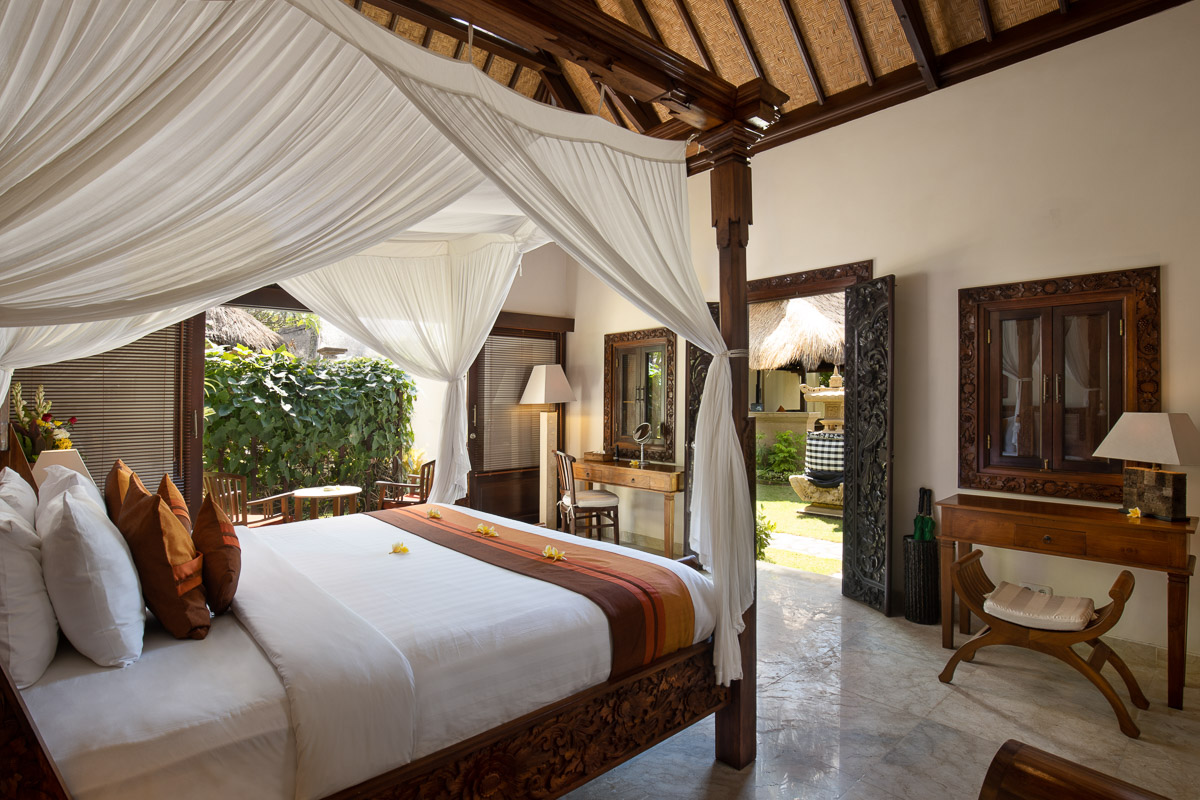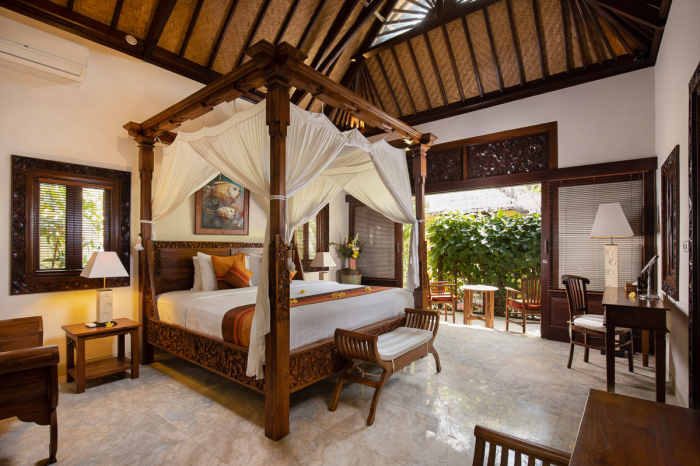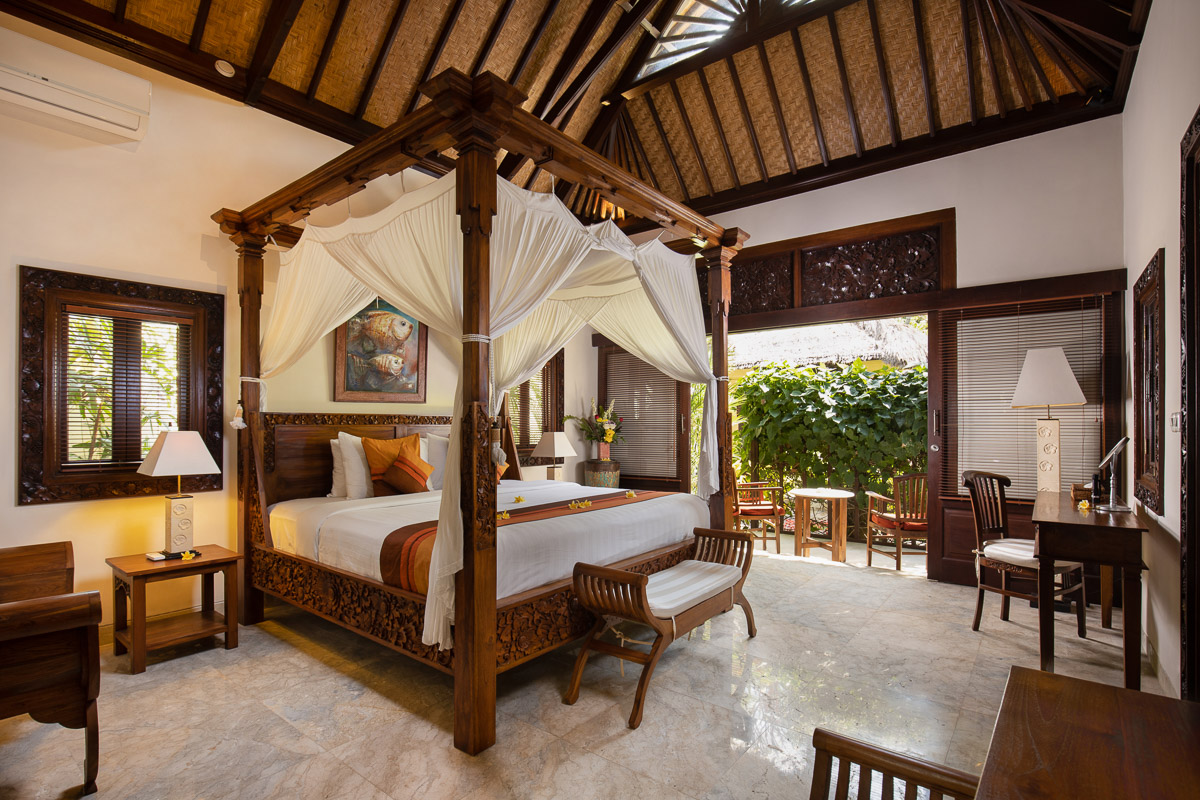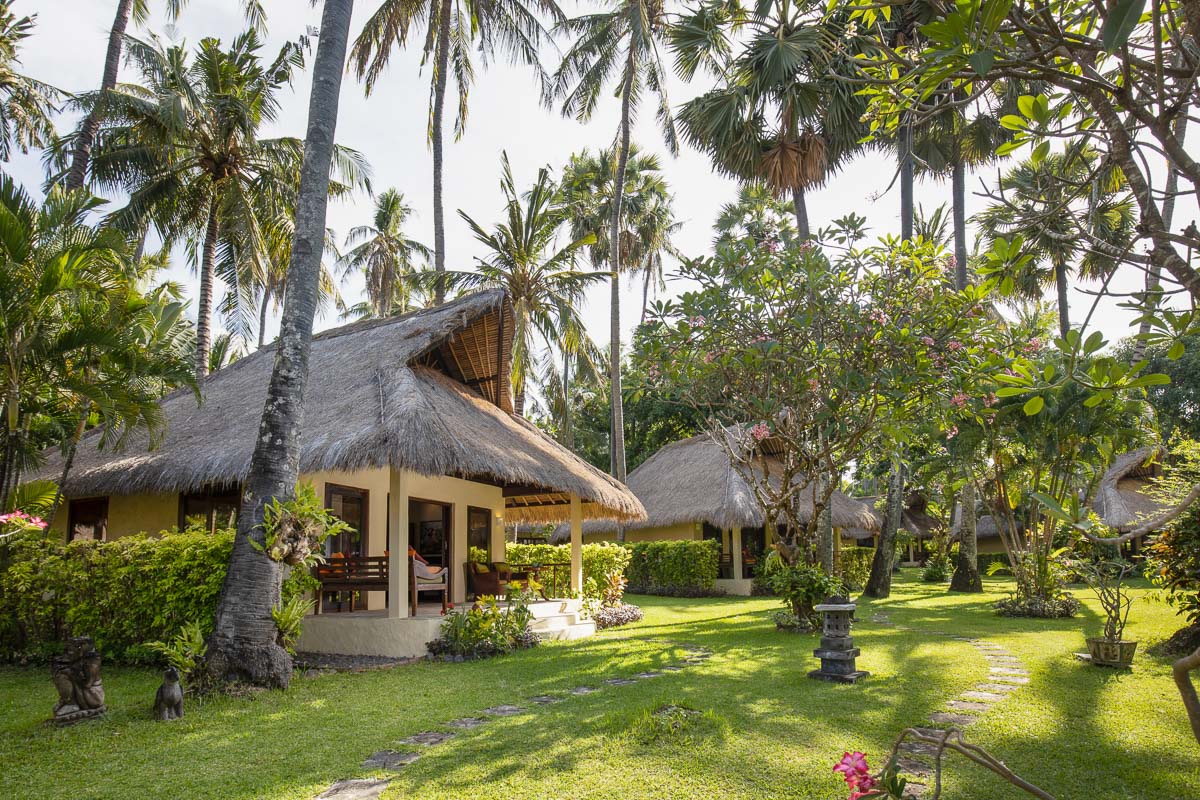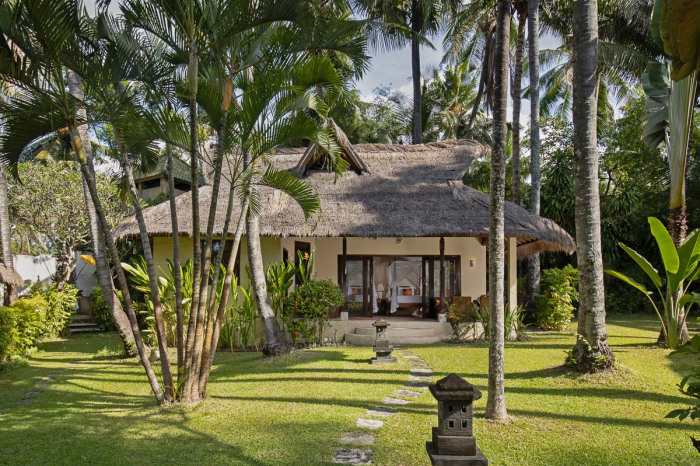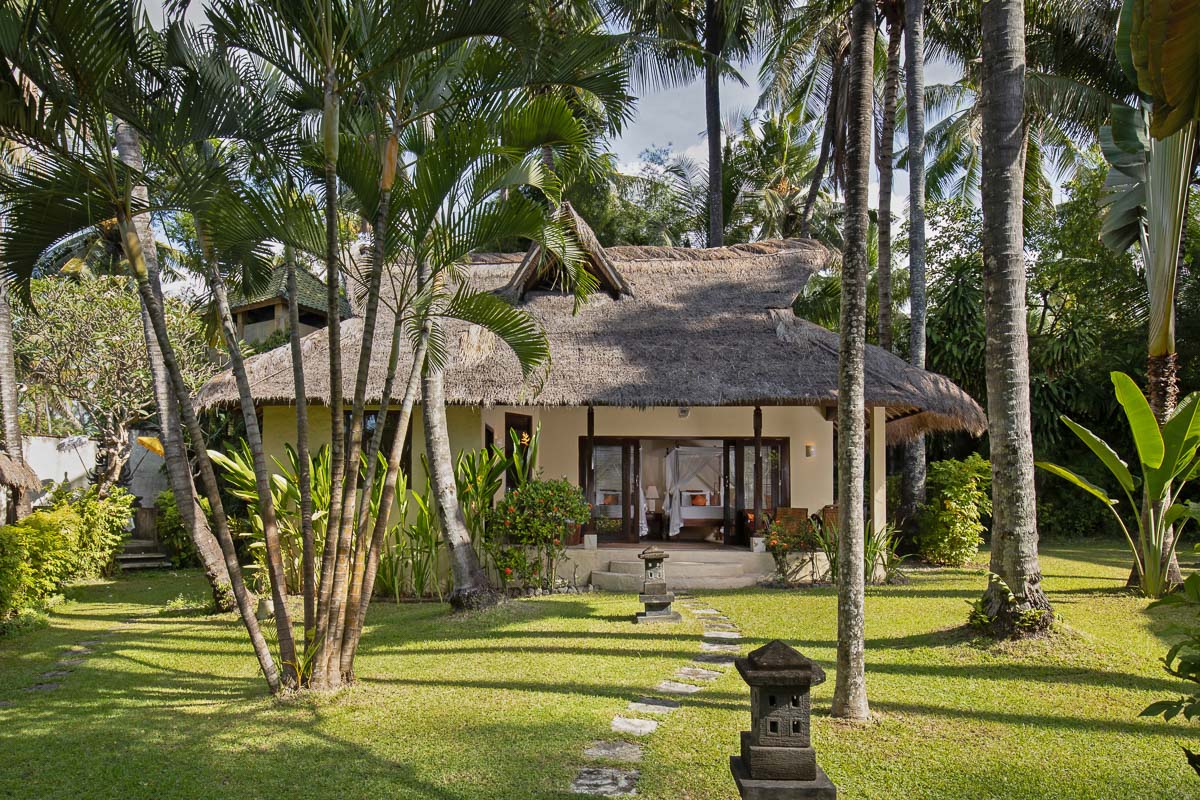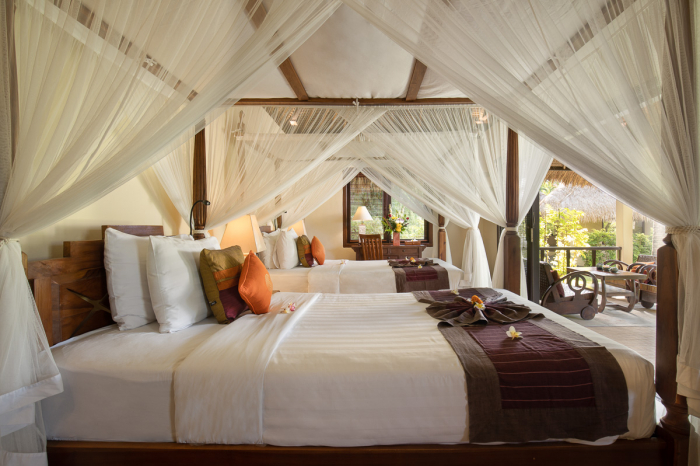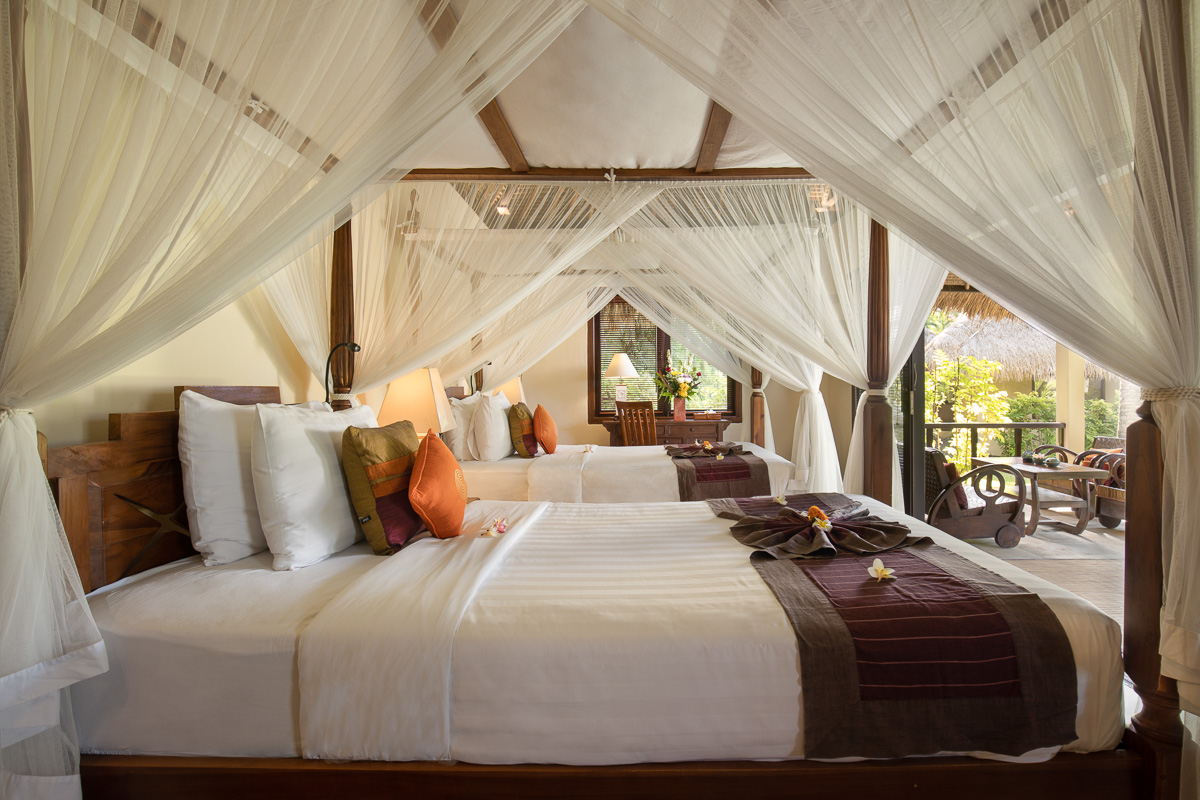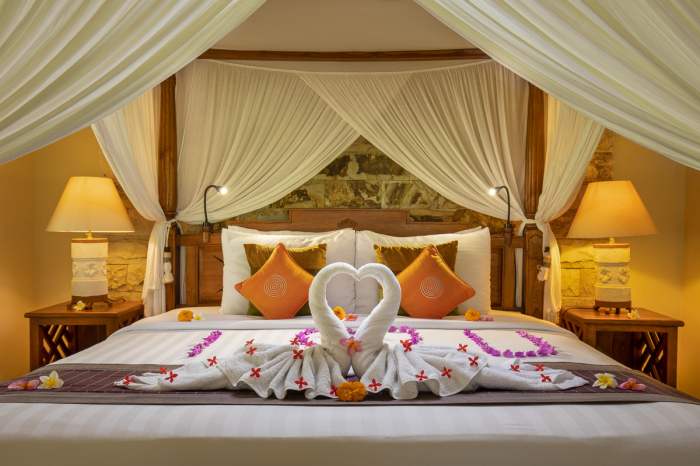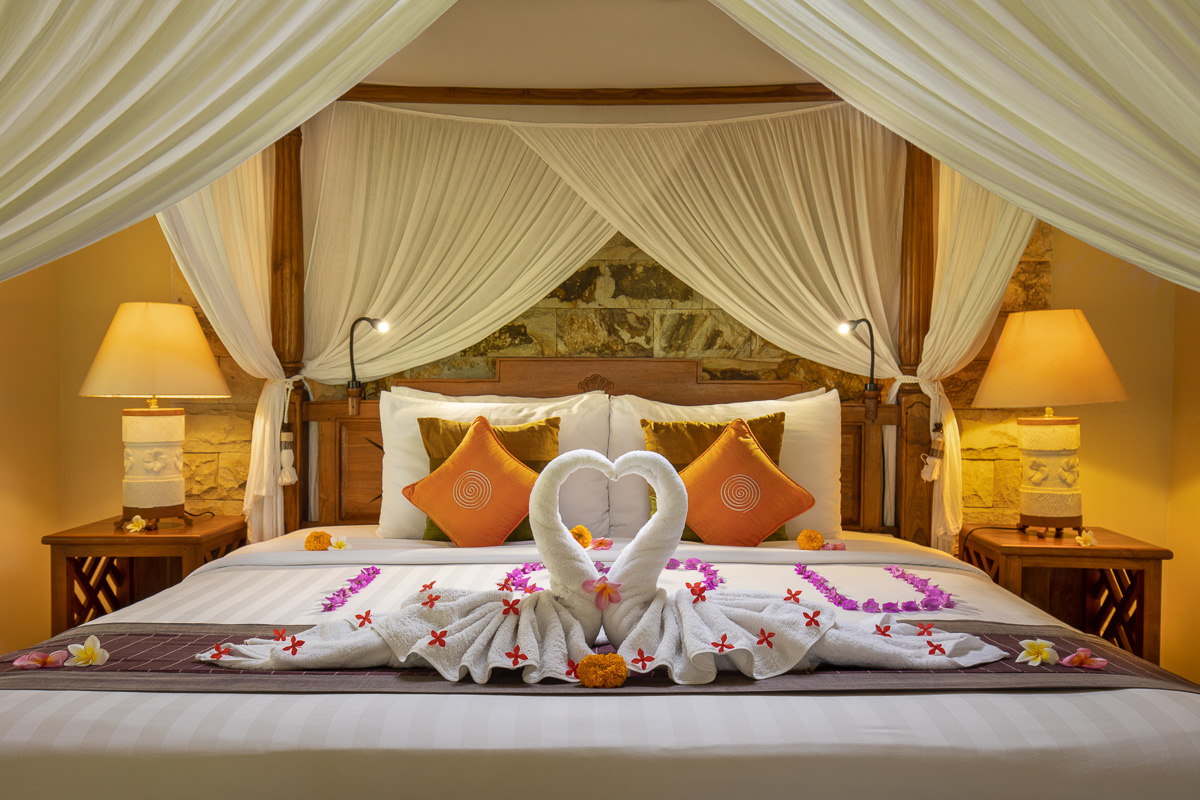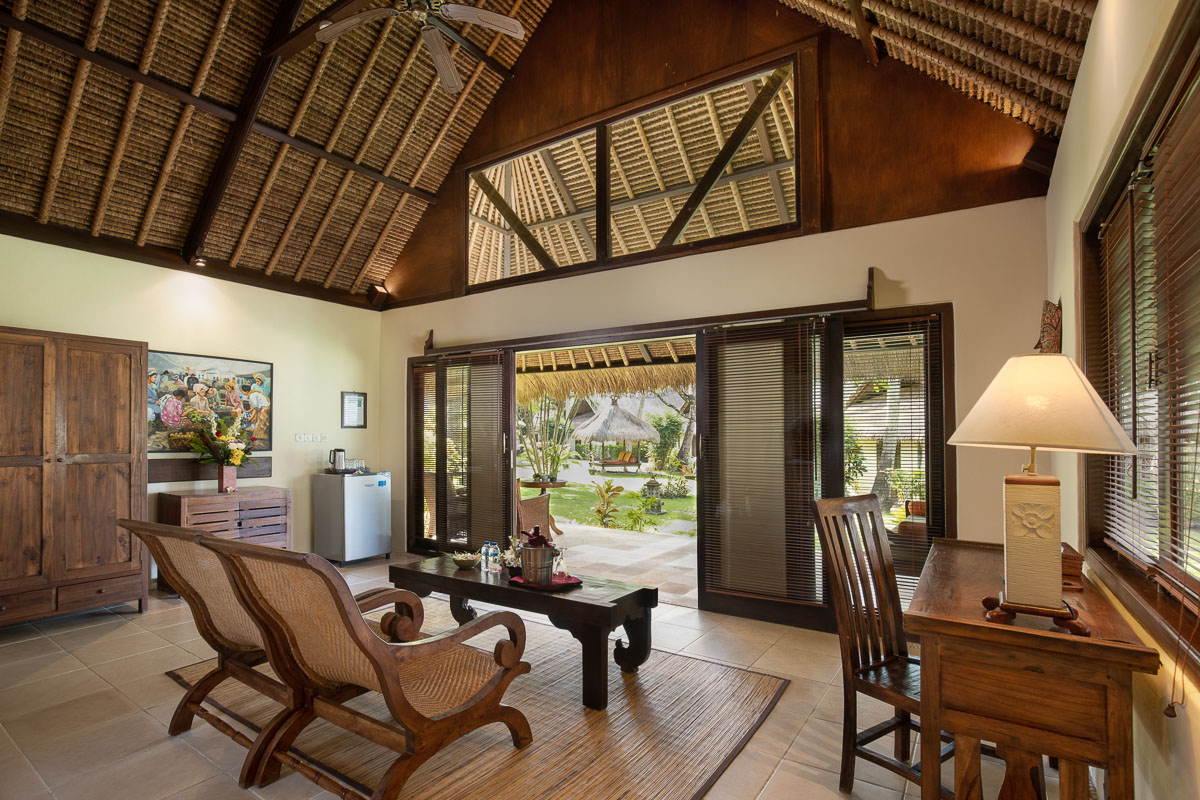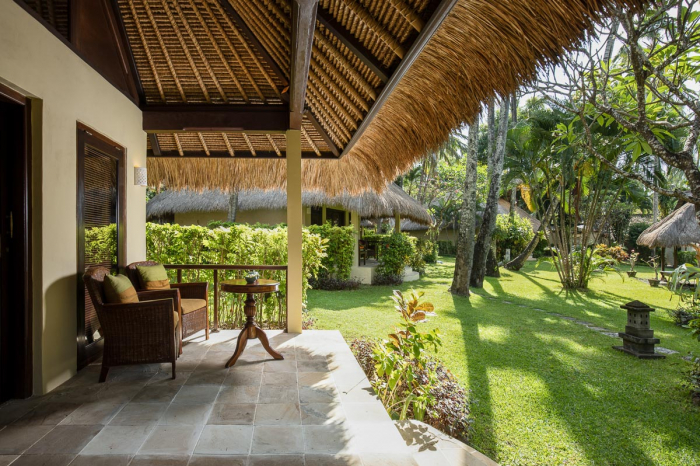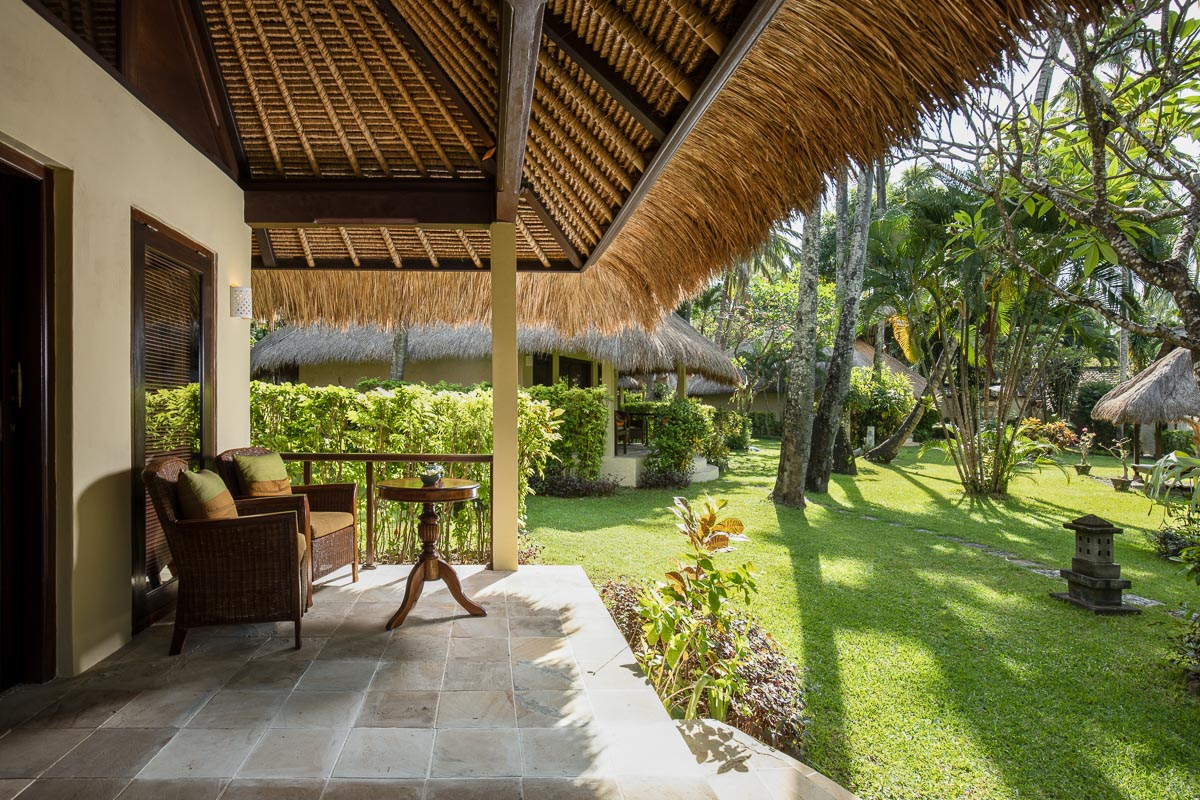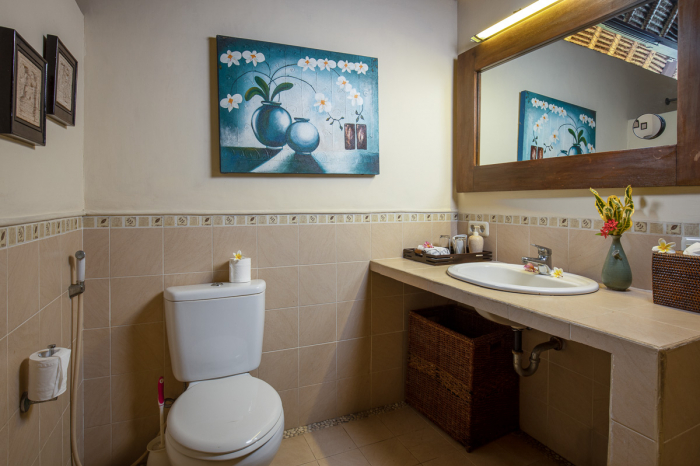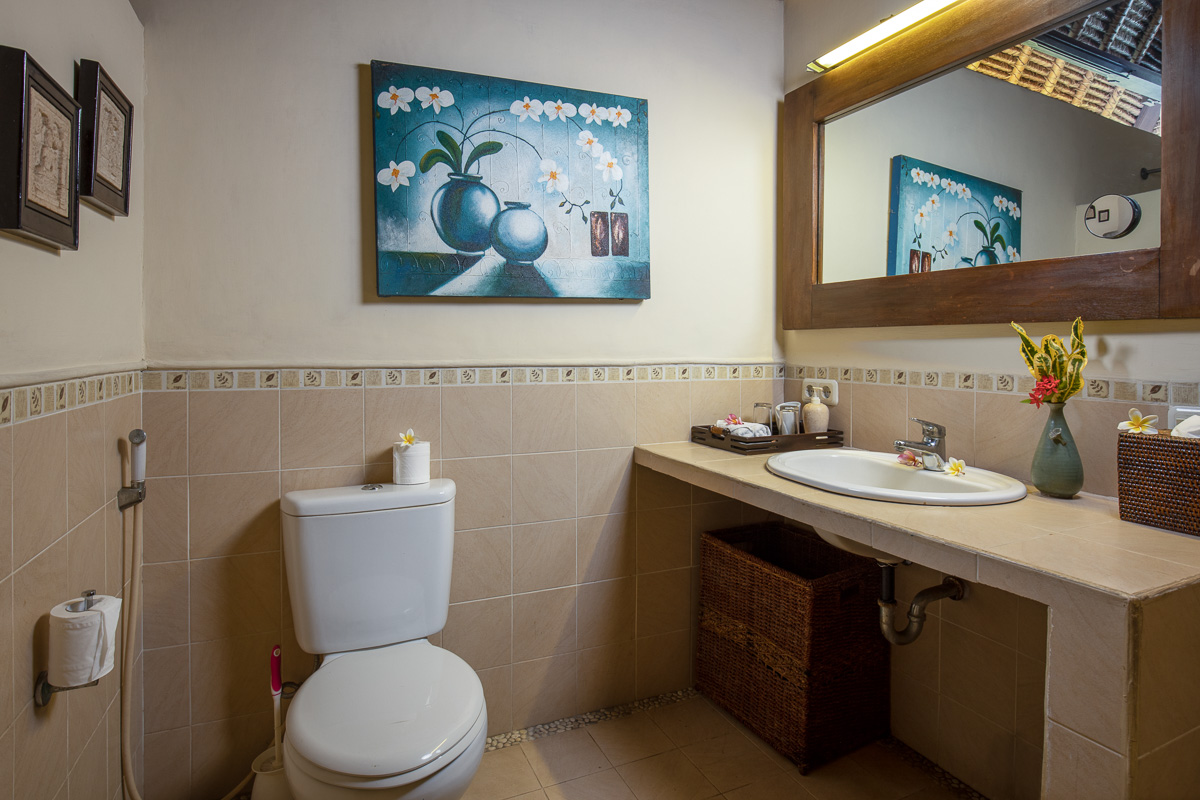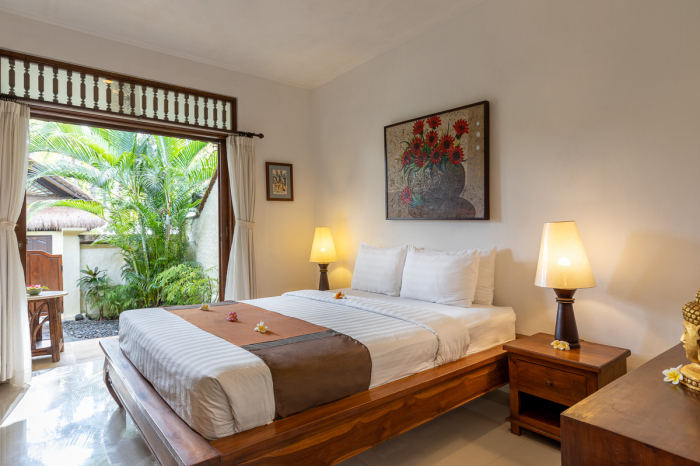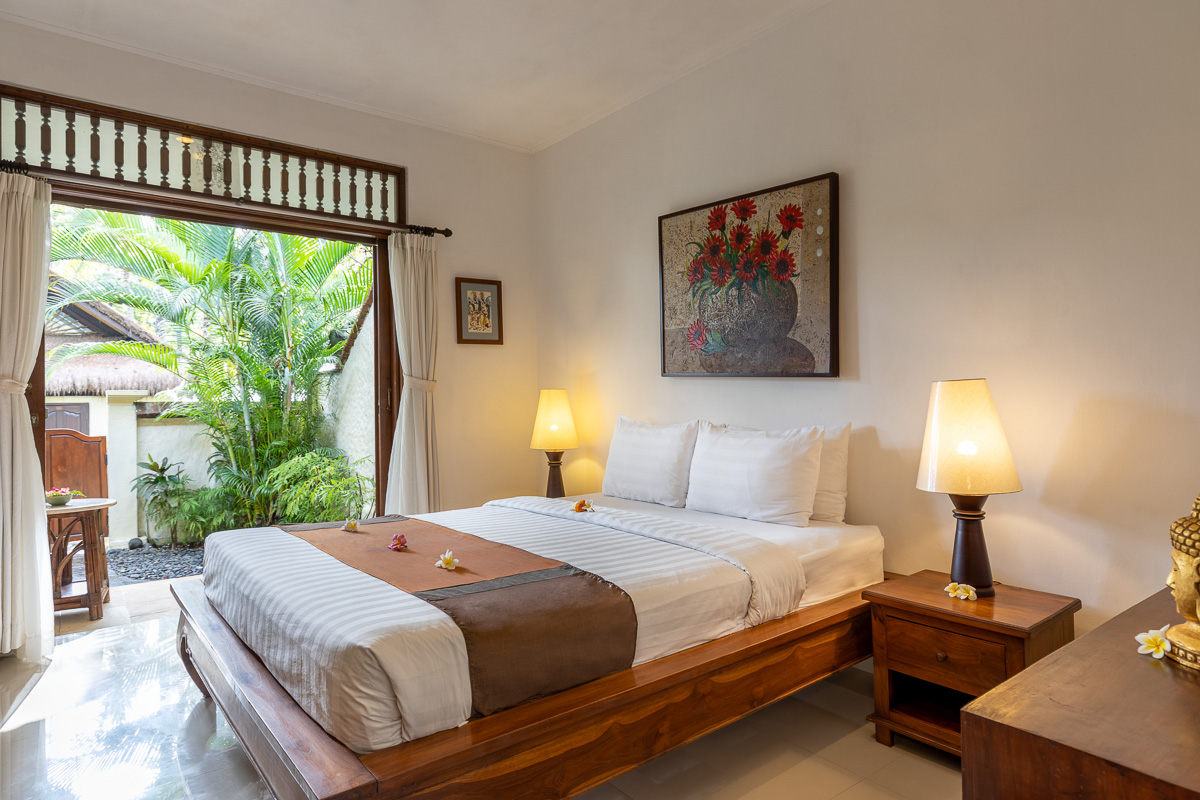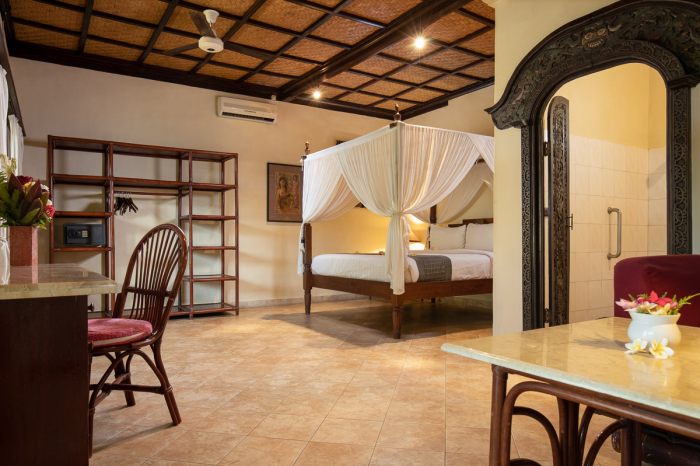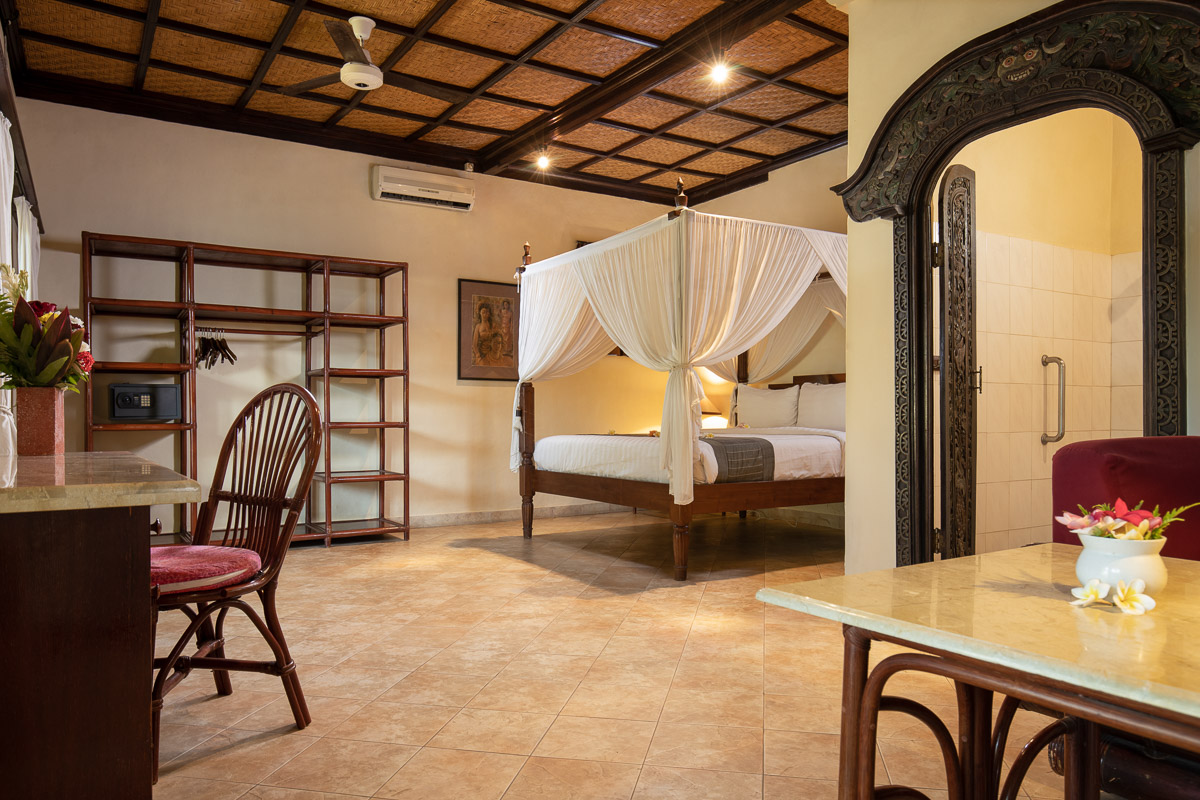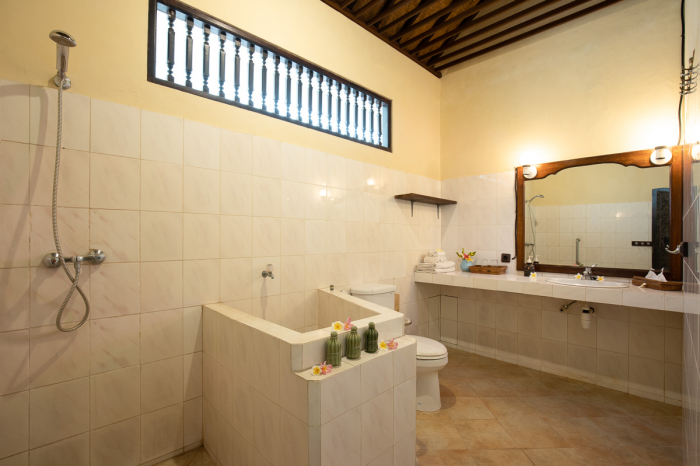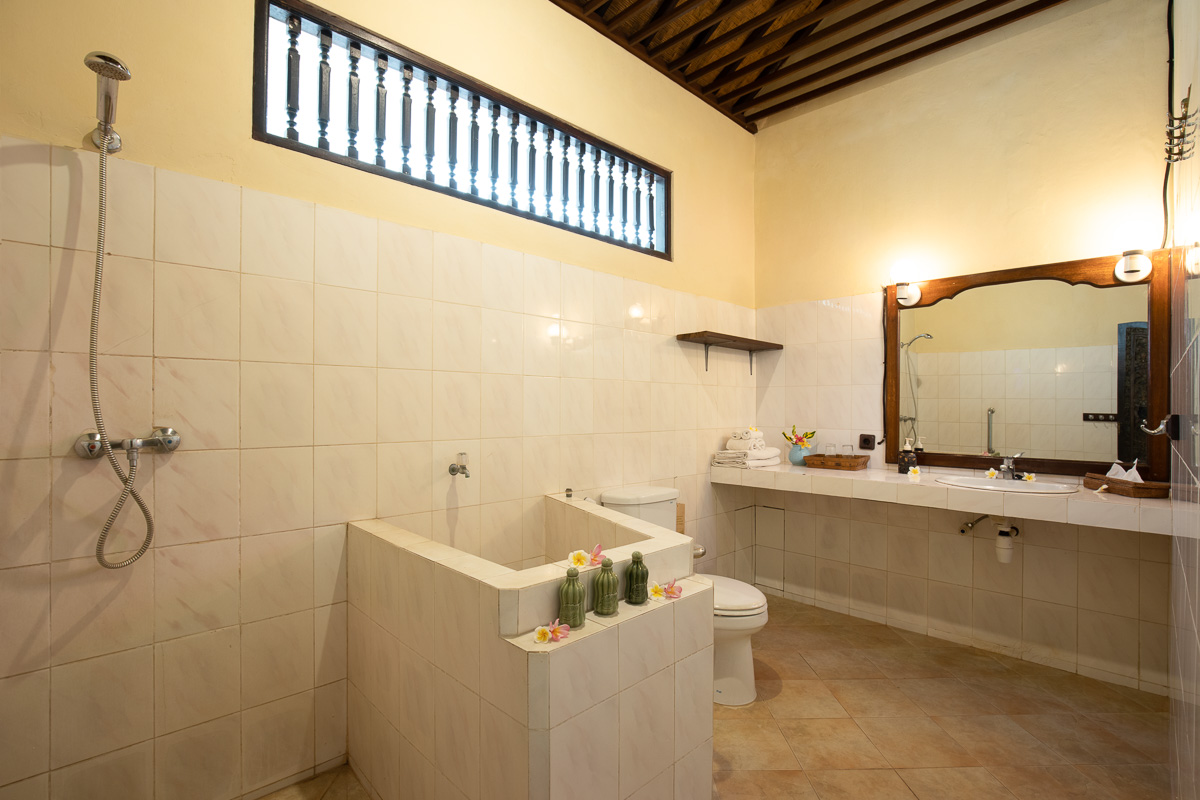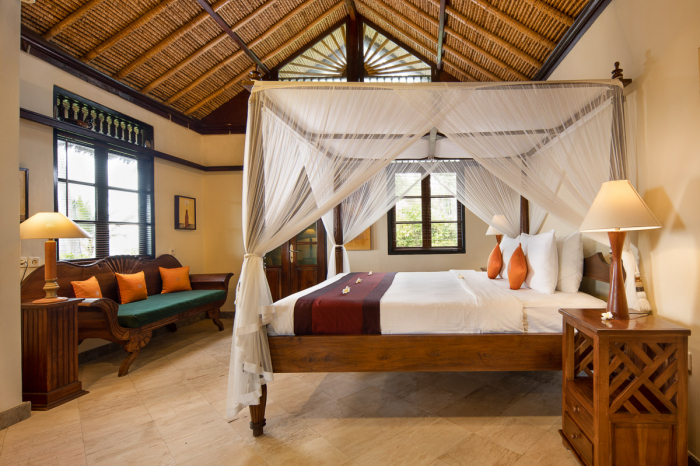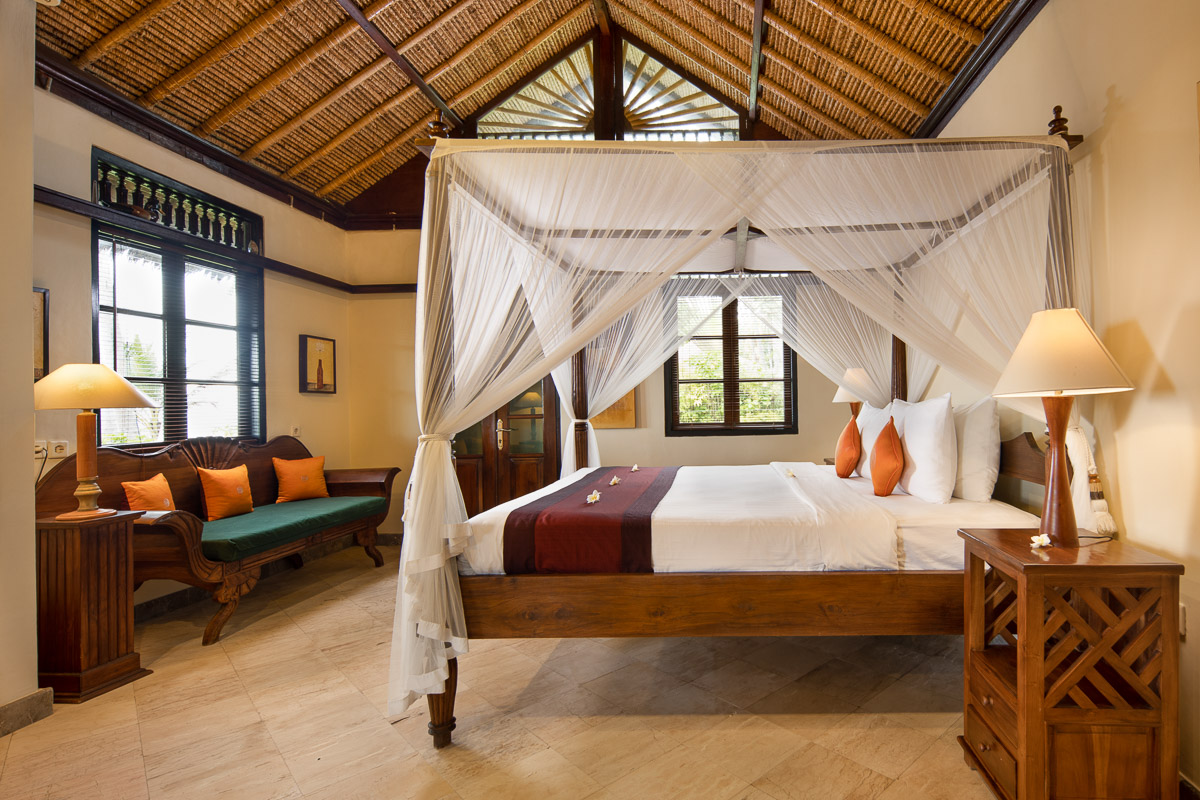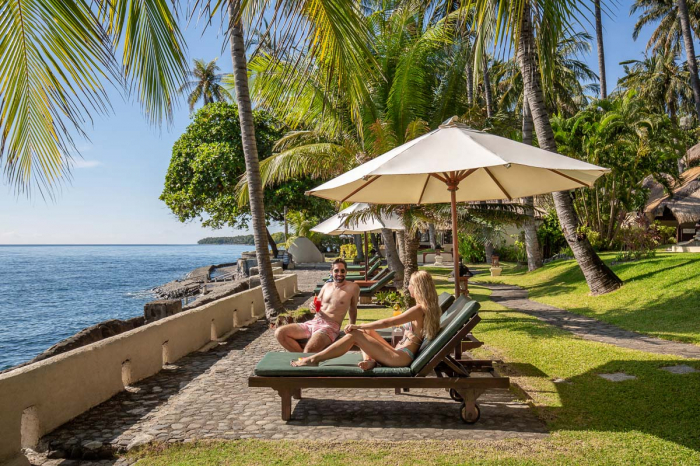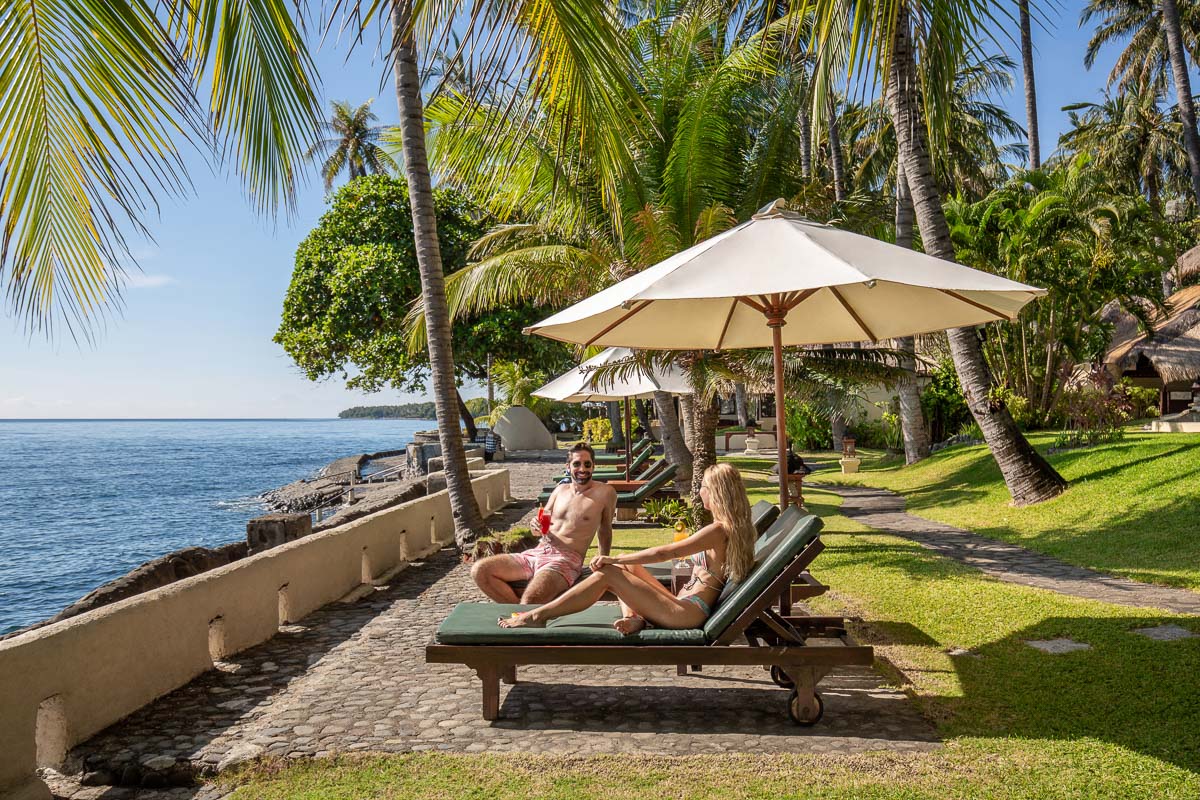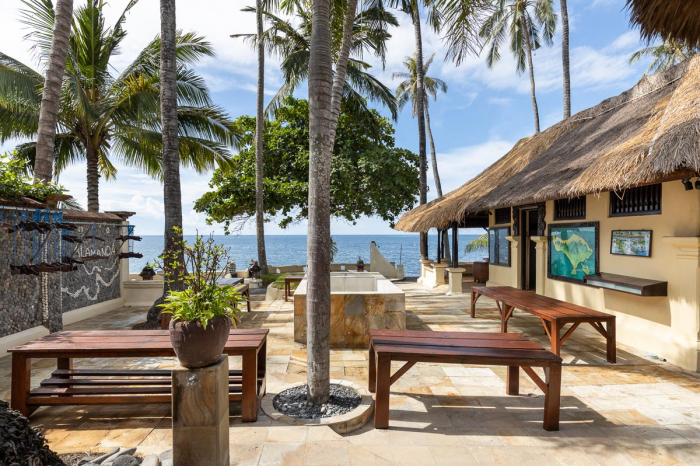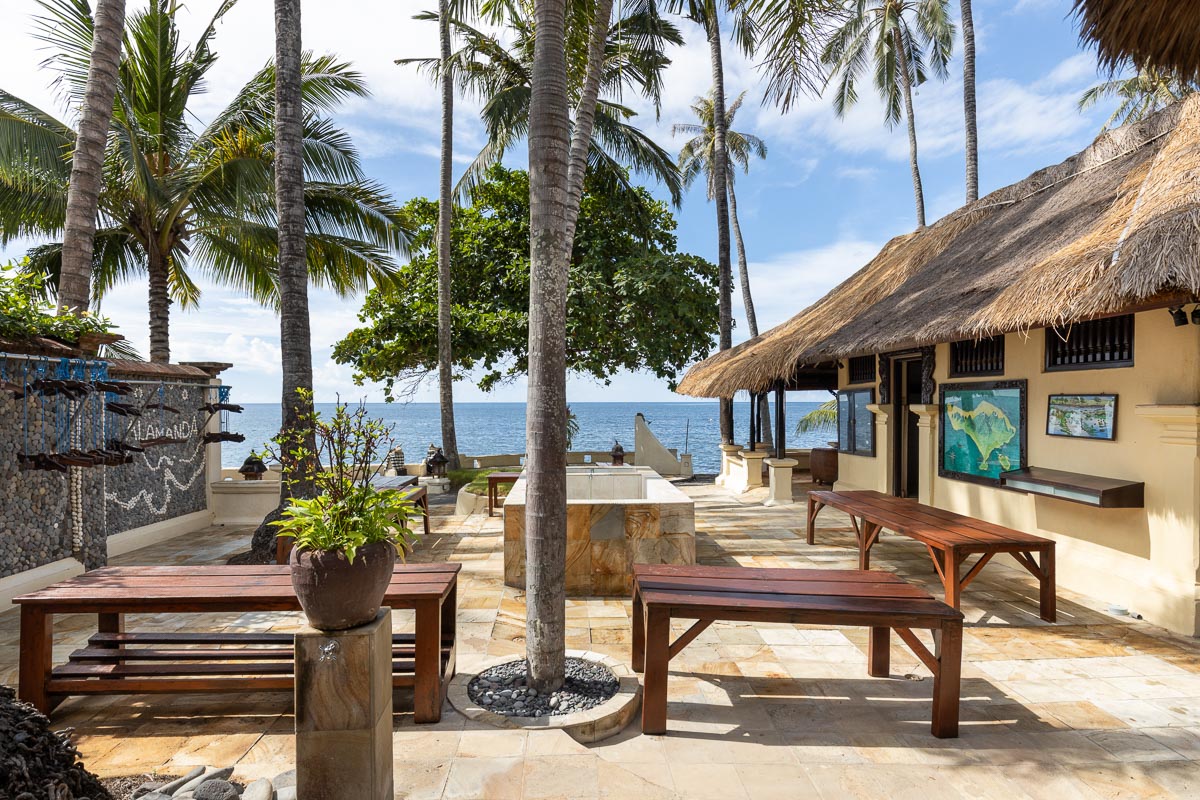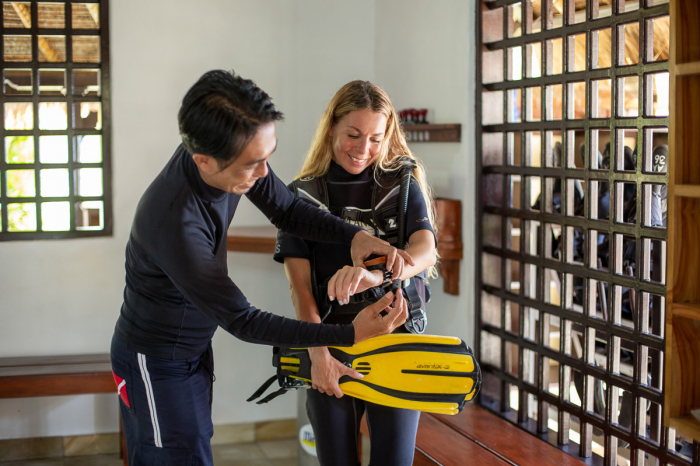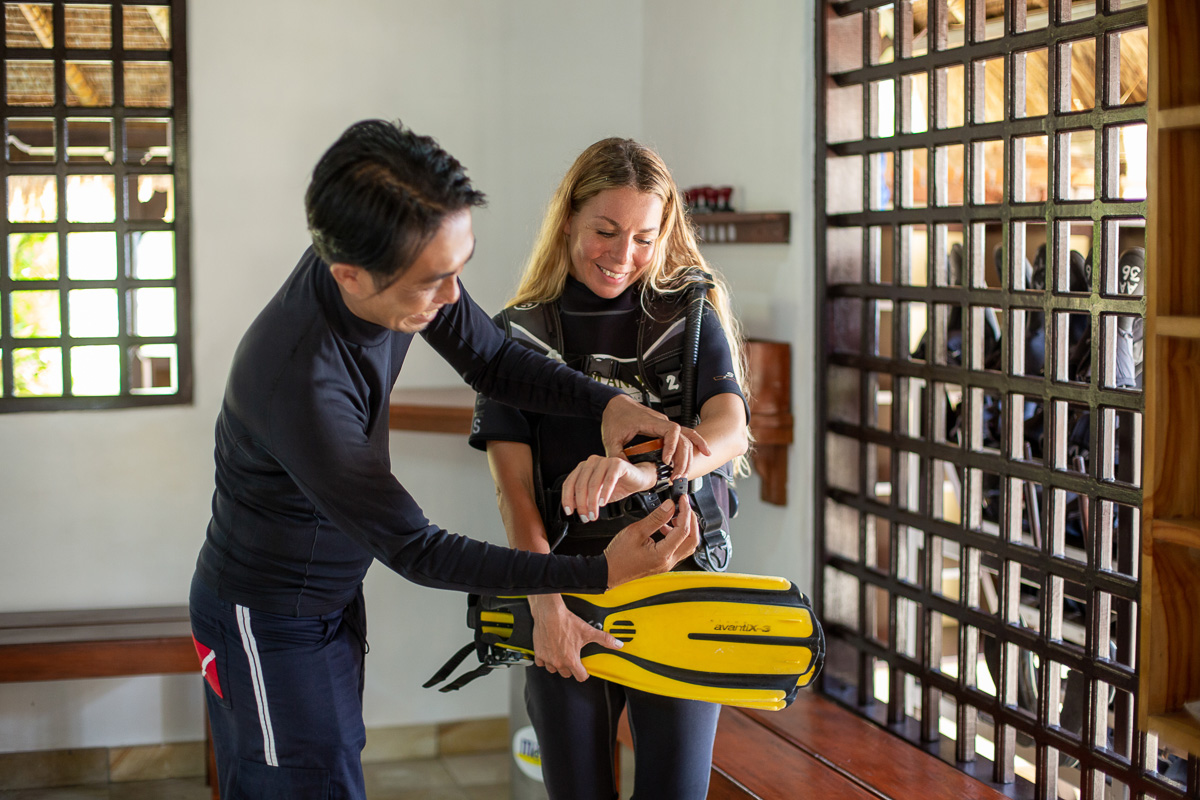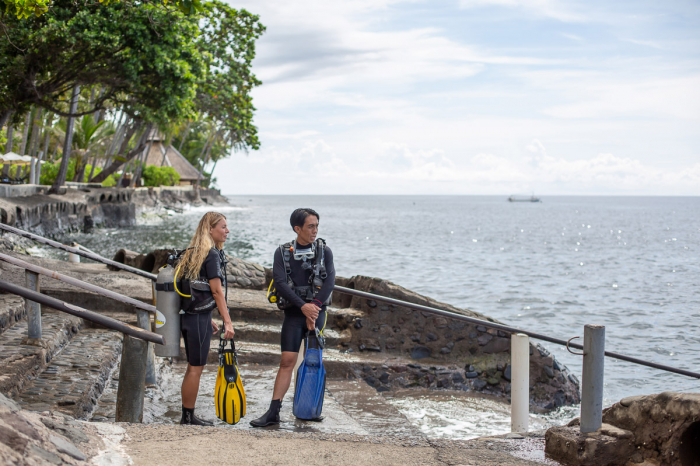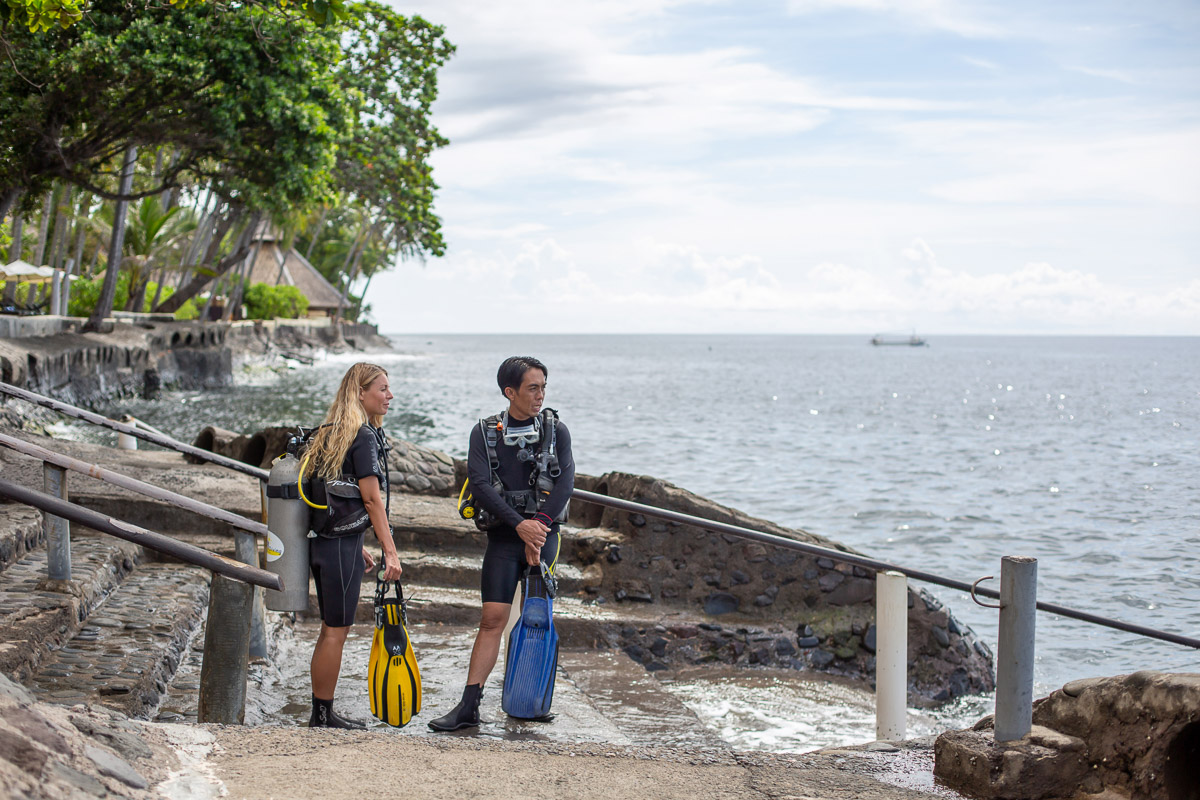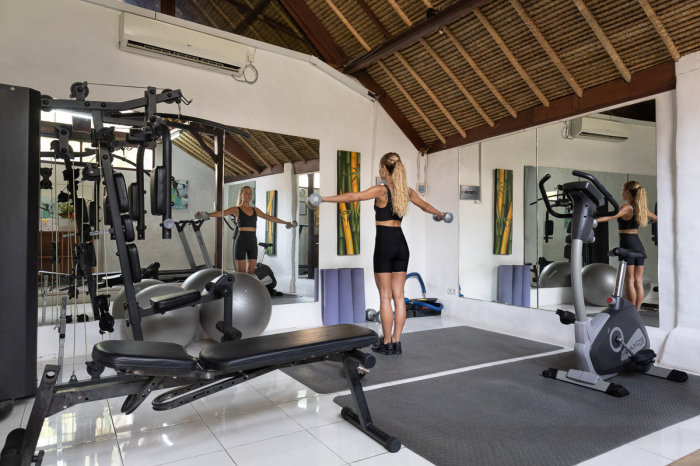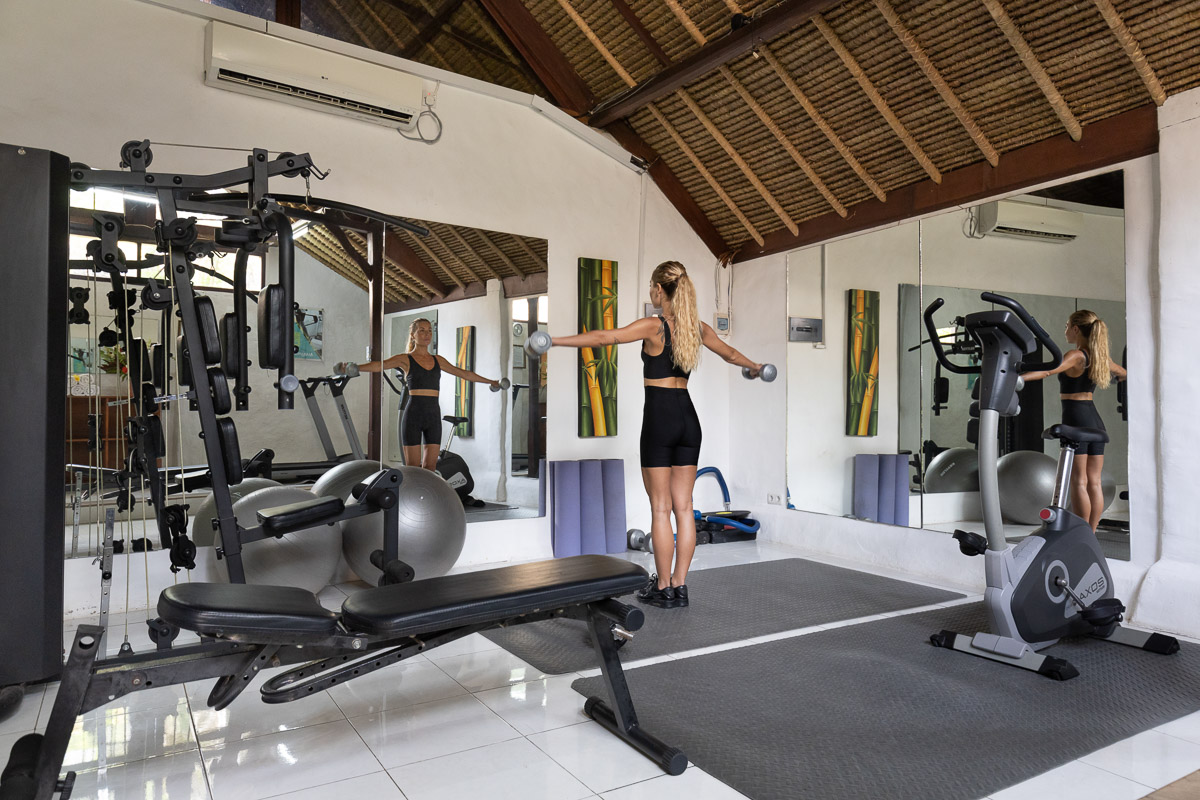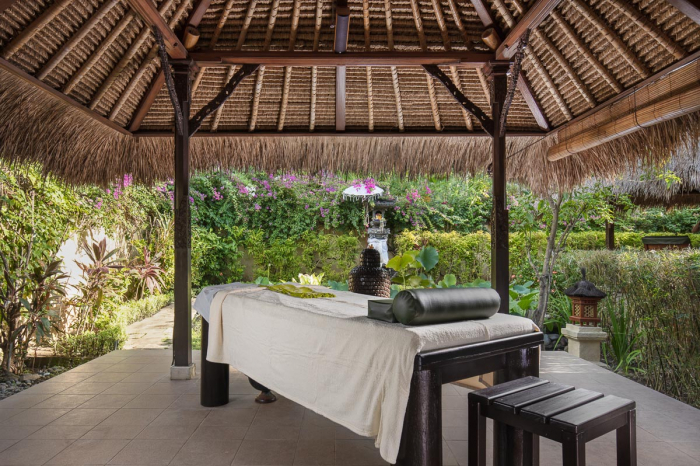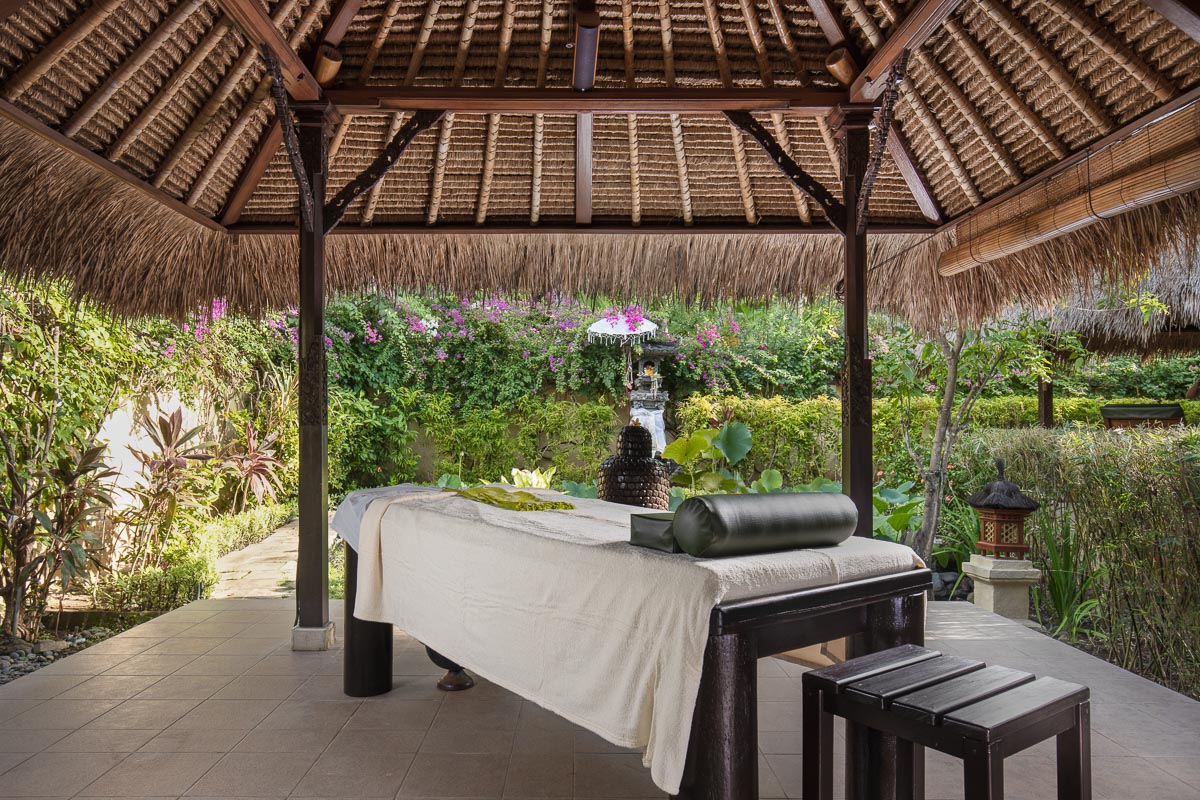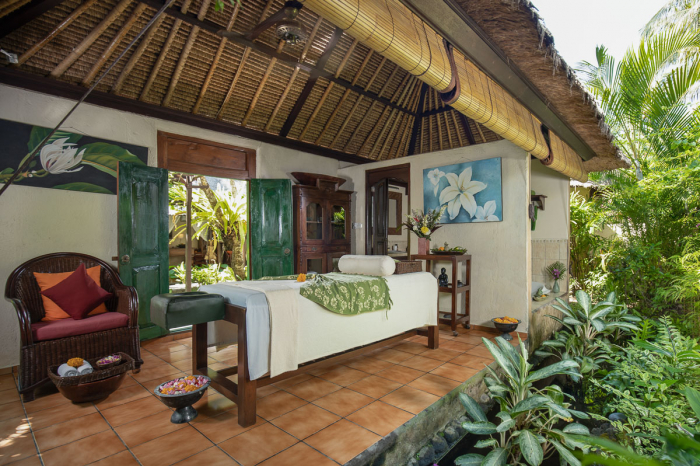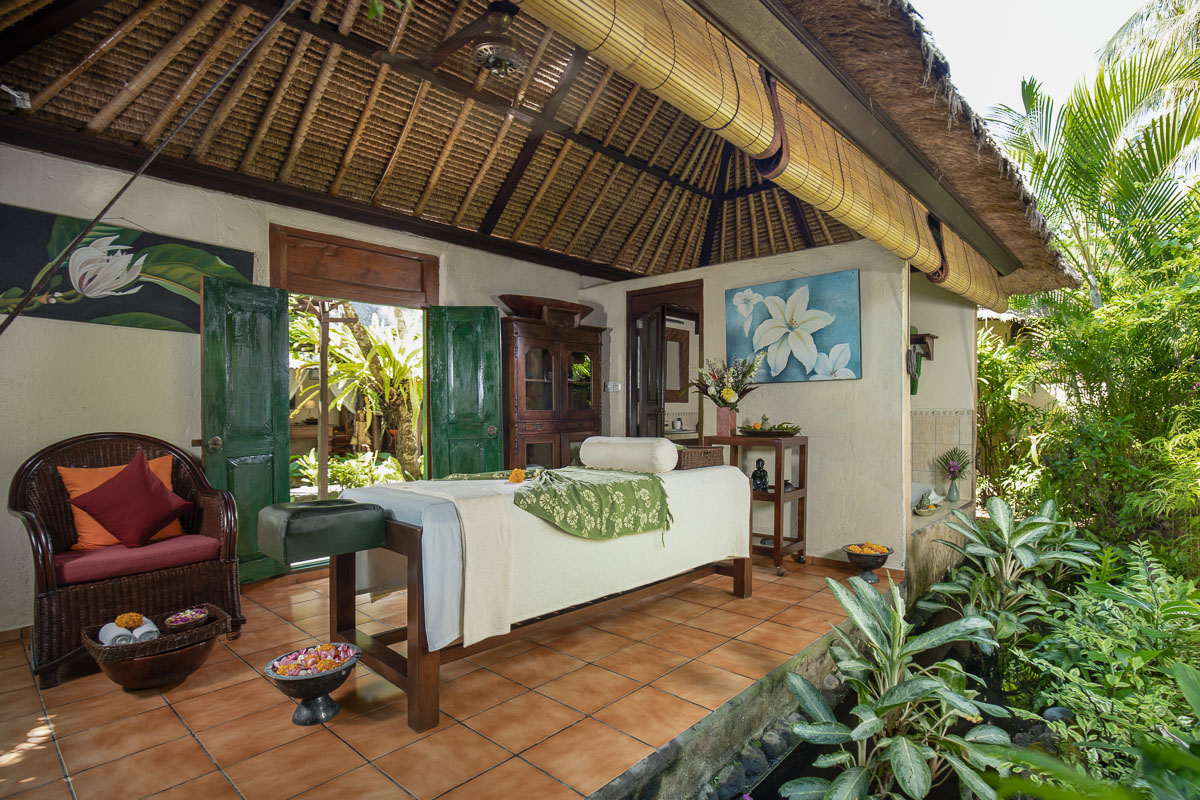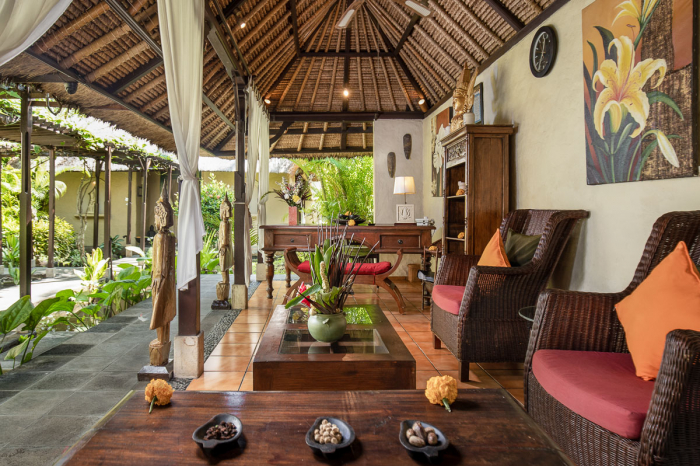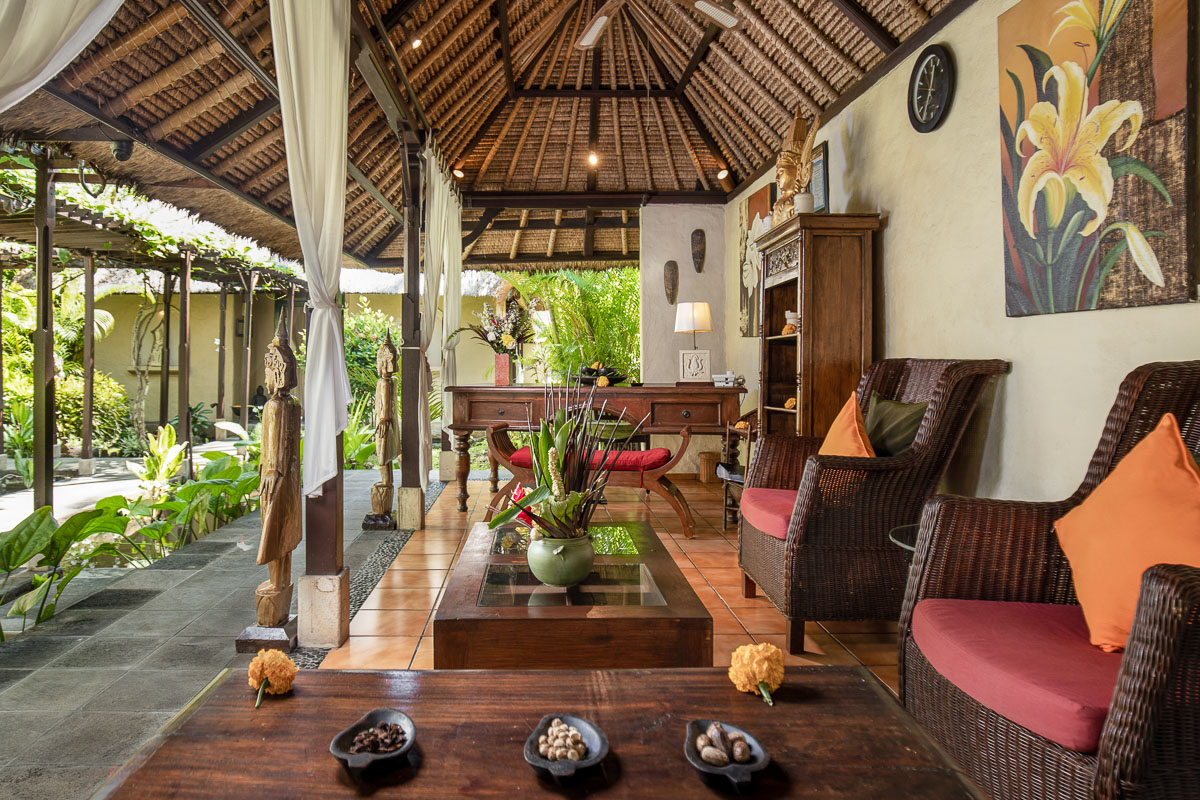 Overview
Explore the protected house reef just metres from the beach
Onsite gym, swimming pool, and indulgent traditional spa services
Selection of spacious villas and bungalows set within palm trees
Dive Bali's best sites, including the Liberty Wreck, Menjangan, and Nusa Penida
For many years, Alam Anda has been an insider tip for discerning divers and travellers searching for an exceptional holiday experience in Bali. Nestled amongst palm trees and hidden from the hustle and bustle of mass tourism, Alam Anda might just be the quintessential Balinese escape. Guests are welcomed and pampered like old friends, and immersed in the island's unescapable charm. Experience Bali's diverse people, traditions, and culture, and witness the breathtaking beauty of nature - both above and below the water - with a protected house reef on your doorstep and day trips to all of Bali's iconic dive sites.
---
---
Amenities
---
About
About Alam Anda
This idyllic four-star hotel is situated on Bali's north east coast, overlooking the empty beaches and inviting ocean beyond - a world away from mass tourism. Here it's still possible to discover the original Bali, where the island's rich culture and traditional lifestyles endure. Alam Anda is hidden within a two-hectare palm grove featuring hundreds of shady coconut and lontar palms, as well as frangipanis, mangos, and banana trees. Scattered throughout the gardens, guests will find plenty of wonderful places to relax, as well as a selection of welcoming bungalows and villas, each standing in its own secluded setting.
Built by a German architect in 1995, Alam Anda has been improved over the years, adapting with the needs of the modern guest to offer the perfect holiday. Now, after more than 25 years of experience, Alam Anda represents more than just a hotel, it's truly a way of life. You will get to know Bali culturally, culinarily, and even physically in the onsite spa, as well as exploring its many wonders beneath the water. From Alam Anda, guests will have access to all of Bali's best scuba diving, from the astounding house reef - just metres from the resort - to the distant islands of Menjangan and Nusa Penida.
Explore the resort
Alam Anda's open-walled restaurant is located just metres from the ocean and backed by a garden of palms, lush grass and evergreen kambodja trees. The resort serves light refreshments, alongside more substantial snacks, and a full menu of traditional Indonesian and International cuisine. To ensure the best quality Alam Anda only buys produce from trusted local suppliers, farmers, and fishermen. The bar in the newly renovated lobby offers fresh Bintang draft beer, a wide choice of Australian wines and various cocktails, whilst an onsite tobacconist stocks the finest Cuban cigars. Alam Anda's attentive staff will also gladly serve you delicious cuisine and drinks, in your private bungalow or villa, for a minimal extra cost.
Between dives, guests are encouraged to take a dip in the refreshing stone-walled swimming pool or explore the two-hectare garden, where they will find sunbeds and hammocks dotted amongst the trees. In the wellness and relaxation area, guests can switch off from everyday life, surrounded by tropical foliage and criss-crossing watercourses. The central massage house and three treatment pavilions are where therapists apply high-quality natural ingredients and oils to stimulate or relax, cleanse or soothe. Services include 5,000-year-old Indian ayurveda treatments, santai Indonesian body massage, and reflexology. More adventurous excursions can also be organised, such as volcano trekking, white water rafting, dolphin watching, mountain biking, and more.
Diving from Alam Anda
Alam Anda's newly renovated dive centre is just 50-metres from the beach and is well-equipped to satisfy a variety of special requirements. Rental equipment is available for hire from the dive centre, and a range of courses - from beginner to divemaster - can be taught.
Guests don't have to go far to enjoy one of the best dive sites in Indonesia. Alam Anda's house reef is a designated conservation area and the perfect shore dive site for beginners and advanced divers alike. Free from destructive practices, this reef boasts a wide variety of subjects, including blue-spotted stingrays, leaf fish, moray eels, lionfish, long-nose hawkfish, ghost pipefish, shrimps, and several types of nudibranchs. Not to mention passing sea turtles and eagle rays, as well as Spanish dancers during night dives. But you don't have to just stay local, because all of Bali's top dive sites can be reached from this resort. Less than an hour along the coast, guests can explore iconic sites such as Amed, Gili Selang, and Tulamben's Liberty Wreck. And, you can even take an extended day trip heading east to Bali's far northwest to visit Menjangan, or discover the current-swept cleaning stations of Nusa Penida to the island's south.
---
Top tips
Alam Anda is ideal for special occasions, catering for almost any type of event - from birthdays, anniversaries, romantic dinners, company outings, and many more.
The resort provides transportation with a private driver for a fee and romantic dinners on request.
The transfer form the airport in Denpasar to Alam Anda takes about three hours and provides a great insight into the beautiful landscape and the diverse culture of Bali.
---
Diving
Diving in Tulamben
Whitetip reef shark

Year round

Hawksbill turtle

Year round

Bumphead parrotfish

Year round

Pygmy seahorse

Year round

Giant frogfish

Year round

Plentiful reef life

Year round
Tulamben's diving revolves around one of the world's most accessible wreck sites - the USS Liberty (USAT Liberty). Lying just meters from the black pebble shoreline, this wreck provides a genuine opportunity to explore history and witness the power of nature to create a vibrant, thriving ecosystem. But look beyond the wreck itself and you'll find an array of incredible experiences from sandy slopes and sheer walls, to massive Napoleon fish and schooling bumphead parrotfish.