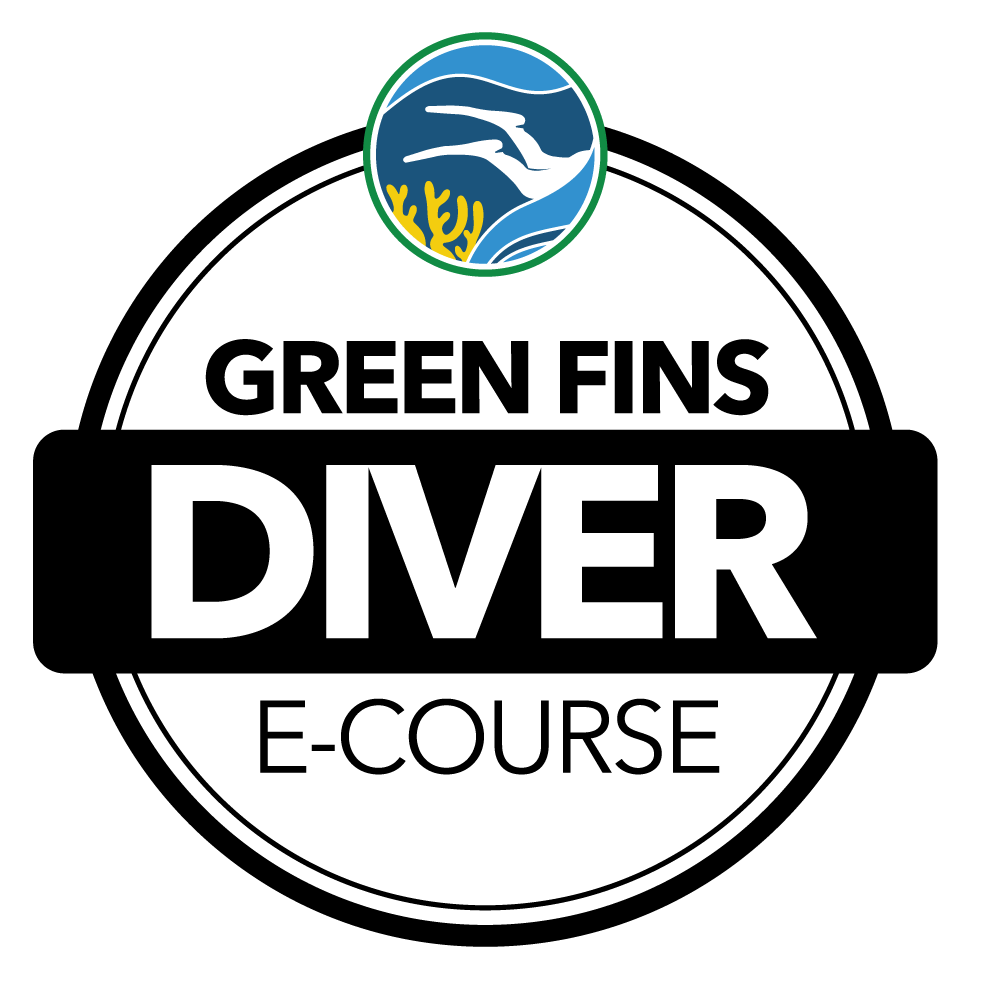 Have you completed the Green Fins Diver e-course?
Why take the Green Fins Diver e-course?
All divers, whether novice or experienced, can minimise their impact on the environment by following environmental best practice while diving. By taking the Green Fins Diver e-Course, you can play your part in protecting our ocean by becoming more environmentally aware and learning how to have zero impact dives.
The Green Fins Diver e-Course only costs $25 (which supports vital work protecting the marine environment), and will build on your existing scuba diving knowledge by providing you with the skills and confidence to conduct more environmentally friendly diving trips. Additionally, learn more about how to use your consumer power to demand more sustainable practices.
Learn how to positively influence the diving industry for sustainability
Learn trips and tricks for protecting the environment above and below the water
Do your part for Sustainable Development Goal 14 
Receive a personalised certificate
With millions of certified divers visiting coral reefs around the world, the more certified Green Fins divers there are, the better for the future of our precious coral reefs!
Use discount code ZUBLU10 to get 10% off. 
---
What you'll receive:
Once you've completed your e-course, you can come back to ZuBlu to receive:
Exclusive 5% discount on bookings
Guests who have completed the Green Fins Diver e-course will receive 5% off any new worldwide travel packages, for both resorts and liveaboards including those that are already discounted. Bookings are subject to availability, and terms and conditions may apply.
Expert travel advice
With decades of experience and knowledge, ZuBlu's expert travel team provides unrivalled dive travel advice ensuring your next dive holiday is right for you.
Handpicked resorts and liveaboards
ZuBlu have carefully selected all of our partners – island resorts, luxury liveaboards and conservation ecoventures – to ensure you'll have the best possible dive experience. 
Book with confidence
Flexible booking terms, best price guarantee and travel support means you can book your next trip in full confidence. 
Why book with ZuBlu?
Over 100 of the world's best diving destinations
220 liveaboards with over 10,000 itineraries
340 resorts and dive centres
---
Terms & conditions of Green Fins Diver e-course offer:
A 5% discount is offered on all new bookings by divers who have completed the Green Fins Diver e-course.

You will be asked to provide proof of completion during the reservation process.

The discount is applicable to individual only. If you are traveling in a group, we encourage you all to complete the course to take advantage of the discount.

The discount is applicable to all packages, including:

Resorts - all resorts with both diving and accommodation included;

Liveaboards - all liveaboard trips, excluding unique expeditions;

Existing special offers advertised on the ZuBlu site.

The discount is not applicable to:

Our Ecoventure experiences;

Trips already discounted by other The Reef-World Foundation / Green Fins partners;


Existing bookings made through ZuBlu.
NB. All packages exclude flights, but we are happy to help you find the most appropriate flights.