Scuba diving in
Costa Rica
Discover exceptional biodiversity and unique dive experiences in this sustainable travel destination - with adrenaline-charged pelagic encounters, migrating cetaceans, and more.
Diving highlights
Dive with some of the world's biggest hammerhead schools at Cocos Island
Come face to face with bull sharks, whale sharks, manta rays and more
Support Costa Rica's ongoing commitment to environmental protection and sustainable travel
Drop in on world-renowned surf breaks such as the Salsa Brava
Hike volcanoes, trek through the rainforest and soak in geothermal pools
Costa Rica is a vibrant tropical nation located in Central America, renowned for its extraordinary natural landscapes. Despite its small size, the country has become a global leader and pioneered trends including demilitarisation and farm-to-table restaurants, to renewable energy. And, incredibly, some 25% of Costa Rica's entire landmass has been protected - a significant effort from a country that plays host to 5% of the world's biodiversity. And it's not just the wildlife that benefits. A recent study found that Costa Ricans live longer, healthier lives than those in most other countries - but then with its palm-lined beaches, warm tropical climate, and laid-back blend of Latin and Caribbean cultures, it should come as no surprise that life in Costa Rica is good.
When Christopher Columbus named this land Costa Rica - meaning 'rich coast' - he had no way of knowing how accurate a description it was. Today, Costa Rica's exceptional marine life and magnificent underwater landscapes of caves and canyons are revered the world-over. While sun-soaked reefs line the country's eastern coast, they are generally better-suited to snorkelling. For the country's serious diving, you'll want to head west, where powerful pacific currents draw in a variety of pelagics. Plus, with several regions still more or less unmapped, world-class dive sites are still being discovered, providing an extra dose of excitement and anticipation. Whether you're looking to snorkel over vibrant corals in warm Caribbean waters, or voyage to remote outposts in search of hammerheads schooling by the hundreds, Costa Rica is guaranteed to impress.
---
Ready for your dive adventure in Costa Rica?
Top Costa Rica experiences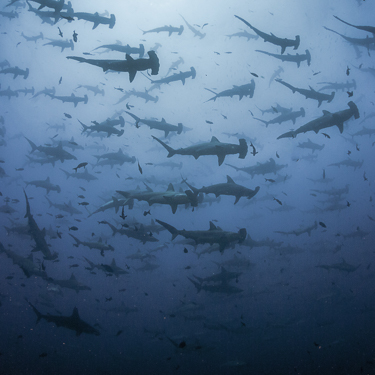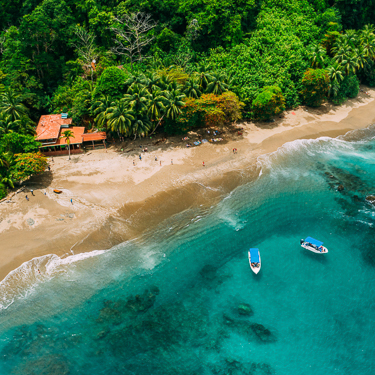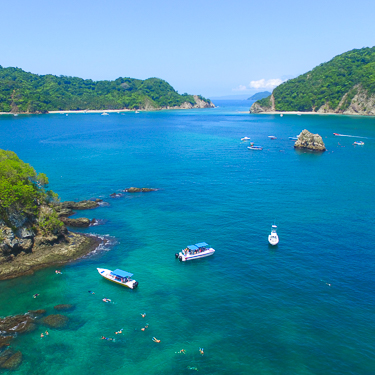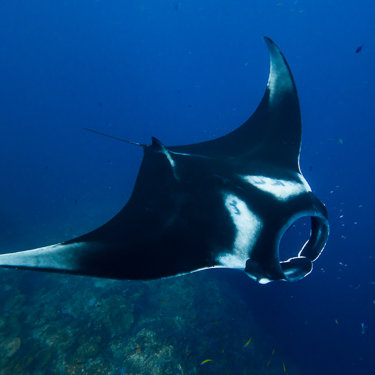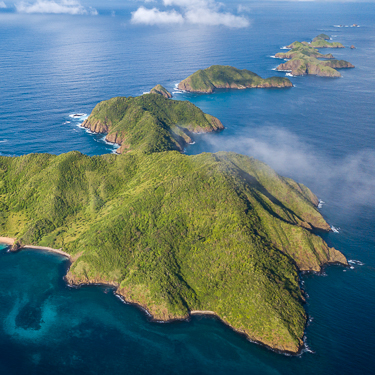 Year round
Discover the Catalina Islands' stunning underwater topography
This group of rocky islets is home to a breathtaking underwater landscape, with caves and stunning arches adorned with corals. This area is also renowned for encounters with devil rays, bullseye electric rays, eagle rays, mobular rays, bat rays, cow-nosed rays, and oceanic mantas all making appearances.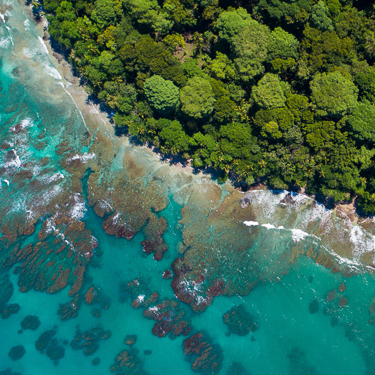 August to December
Snorkel the tropical bays and lagoons of Gandoca Wildlife Refuge
Considered to be one of the best snorkelling spots on Costa Rica's Caribbean coast, the reefs, bays, inlets, and islands are home to an abundance of life - from small tropical reef fish and turtles, dolphins and crocodiles.
---
Costa Rica dive seasons and weather
Lying close to the equator, Costa Rica benefits from a warm year-round climate - particularly along the coasts where temperatures range between 21-32°C. Most of the Pacific coast and central plateau experience two stark seasons - rainy and dry. In contrast, the eastern coast, and southernmost Pacific coast, offer a more equatorial climate, with plenty of rain throughout the year.
Pacific coast
Dry season on the Pacific Coast runs from December through April, during which time the area experiences very little rain - perfect weather for lounging on the beach. But as this is peak tourist time, resorts are generally busier and prices tend to go up. The slightly cooler water temperatures of the dry season provide a good chance to spot oceanic mantas at sites along the coast, as well as whale sharks, and pilot whales. The long open-ocean crossings to Cocos Island also tend to be calmer and more enjoyable.
The Pacific coast's rainy season runs from May through November, and is considered by many to be the main diving season, particularly for serious divers. During this time, the days often start out sunny, with a couple of hours of heavy rain expected in the afternoon. But, it's the wet season's nutrient-rich swells which attract some of Costa Rica's most famous residents, including large numbers of hammerheads at Cocos and bull sharks at the Bat Islands.
Humpback whales migrate through these waters from January until March, and again between June and July, when they can be seen from the surface or heard underwater.
Caribbean coast
Costa Rica's Caribbean coast is better suited to snorkeling, with warmer waters and plenty of protected bays. While the Caribbean coast doesn't quite fit the same seasonal weather patterns as the western coast, many consider the months from August to December to be the best time to visit, as the winds are mild and the sea is at its calmest. That said, it really can be explored at any time of year.
---