Cetacean Research & Conservation
Planet Deep is a conservation organisation with a focus on oceanic whales and dolphins and their deep-sea habitats. Their work concentrates on remote areas of the coral triangle including Indonesia, Timor Leste, Papua New Guinea and the Solomon Islands, with the aim of better understanding some of the most diverse yet data-deficient locations in the region. Within these countries, the team explores specific ocean habitats including migratory and ecological corridors; canyons, trenches and sills; seamounts, vents and pinnacles; seasonal upwellings and oceanic fronts; large-scale current systems; and drop-offs near oceanic islands. 
Through their work, Planet Deep hopes to improve management and conservation of these crucial habitats and the species that frequent them, by increasing their representation in marine planning initiatives throughout the coral triangle. The small team comprises a diverse skill set including cetacean experts, specialist instructors, project managers, and marketers, allowing Planet Deep to bridge gaps - not just within the data, but between the relevant organisations, groups, communities and industries.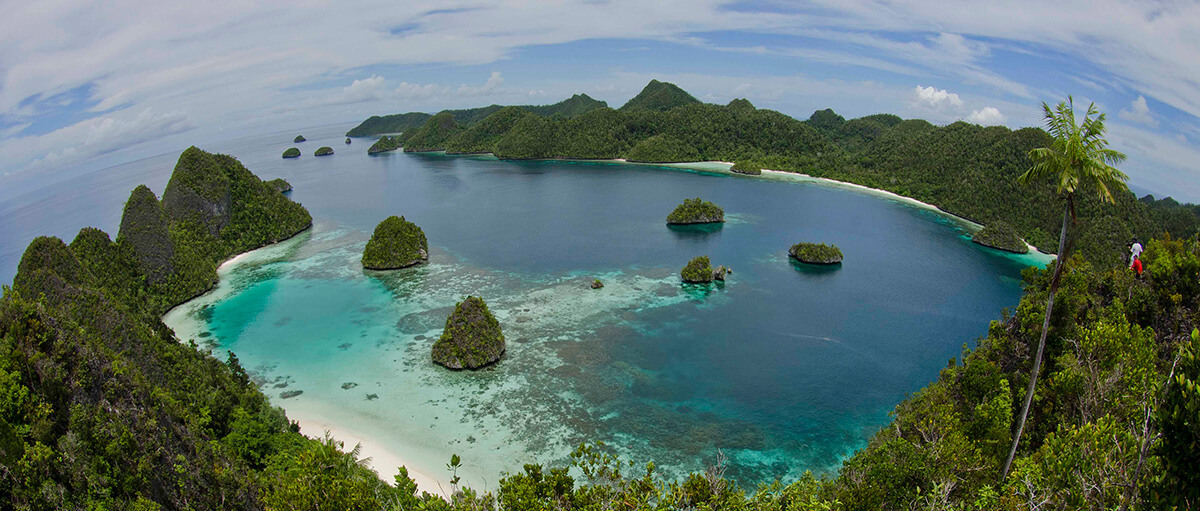 Threats
There are many current and emerging threats to deep-water habitats and species throughout the Coral Triangle which Planet Deep aim to tackle. These include increased fishing around seamounts and upwelling zones; over-exploitation of oceanic marine life and their prey species; net entanglement and by-catch; accidental ingestion of plastic waste; ship strikes; acoustic habitat degradation from ocean noise; and climate change.
Planet Deep Expeditions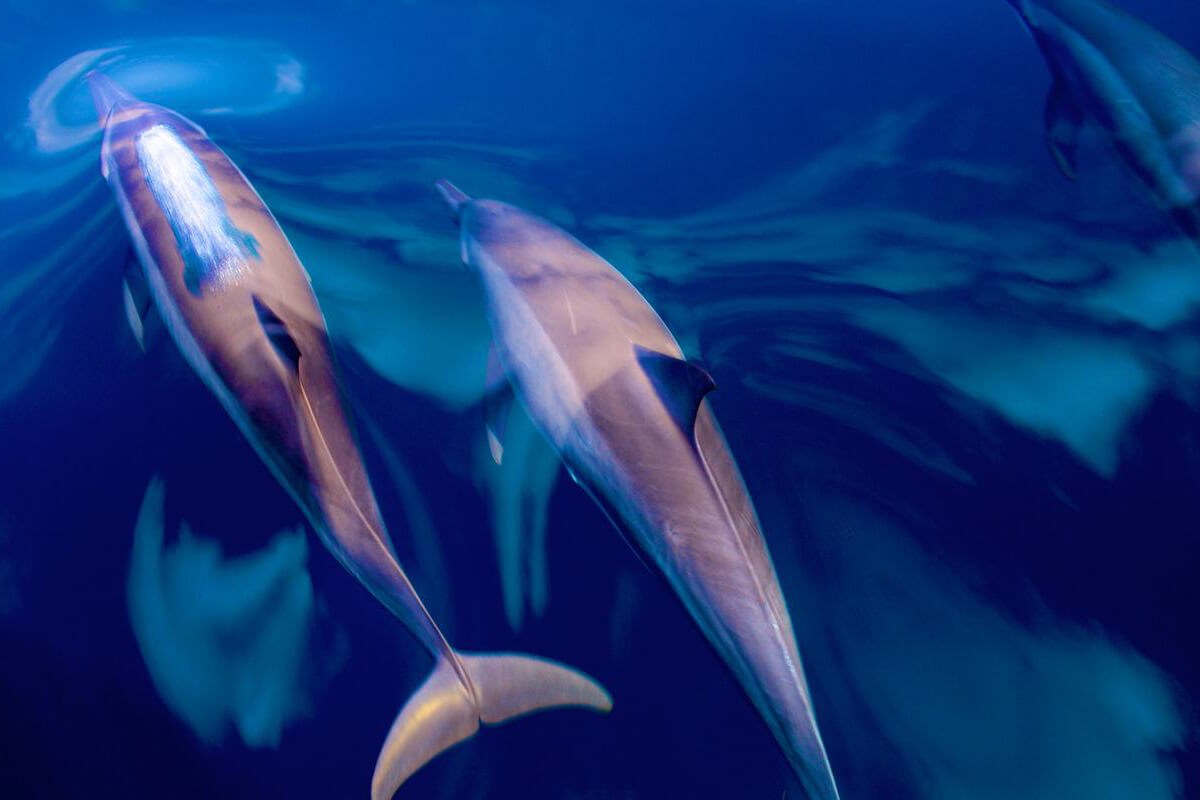 Planet Deep Expedition - Alor & Savu Sea, Indonesia
11 days, 8th to 18th June, 2020, Damai II, Kupang to Maumere
Spectacular coral reefs, blue and sperm whales, traditional cultures, stunning anchorages, ocean conservation.
Standard Double / Twin Cabin USD$8,168 per person, Master Cabin USD$9,268.
As you can probably guess, the Planet Deep Expeditions are not your run-of-the-mill liveaboard cruises. These adventurous voyages, led by the expert Planet Deep team and facilitated by a devoted crew, provides guests with the opportunity to become closely acquainted with a whole host of cetacean species – with a particular focus on blue whales. Alongside diving, snorkelling, and even swimming with whales and dolphins, The Planet Deep team dedicates part of each day to survey the areas deep water habitats and the species found there.
Part of each expedition will be spent collecting invaluable data on blue whales which, despite their enormous size, remain mysterious and little is known about their ecology and behaviour. The Planet Deep team welcomes guests on board as they conduct these surveys, to record any sightings and learn more about the incredible creatures. Other cetacean species typically seen include sperm whales, beaked whales, pilot whales, melon-headed whales, orcas, false killer whales, Risso's and Frasers' dolphins – as well as numerous other dolphin species – and even dugongs.  
Planet Deep's team leaders have conducted marine mammal surveys in this area since 2001, and each expedition is expertly scheduled several years in advance – to coincide with the perfect season and certain moon phases. While this limits the number of voyages to just 3 or 4 each year, it also gives guests the best chance to observe and interact with spectacular marine life.
Our vessels
Damai II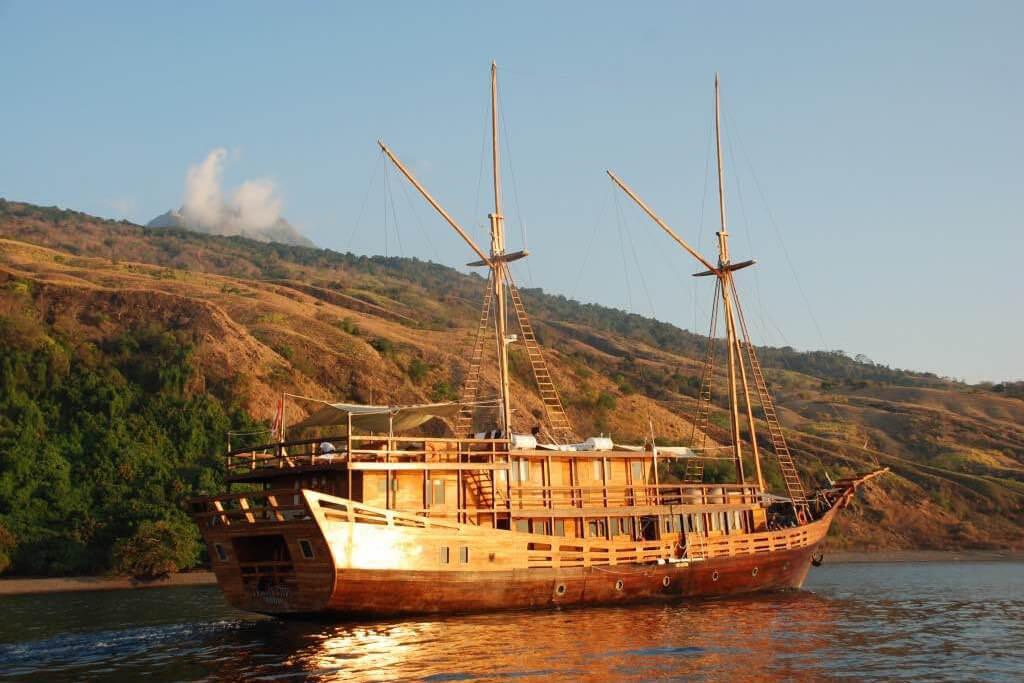 Dive Damai's newest vessel, MY Damai II was constructed in Tanjung Bira, South Sulawesi by Pak Hadji Baso in 2011. Pak Hadji Baso is one of the most respected master boat builders in the traditional Indonesian boat building community and was also the builder of Dive Damai's first vessel, MY Damai I.
The 40m MY Damai II has been built to an uncompromising standard and fitted out with all the latest diving, navigation and safety equipment to ensure that the level of service appreciated on our first vessel is maintained and, where possible, improved upon, including satellite wifi capabilities. The new vessel is slightly larger than the first ensuring three large outside deck areas with an outside dining facility, the famous massage and spa treatment area and plenty of extra lounging and sunbathing space. The crew to passenger ratio will be the same as Damai I - ensuring an enjoyable cruise for both returning and new guests.
The below deck accommodation has been designed to accommodate single or twin occupants in a level of luxury not seen on another vessel in Indonesia. Each cabin boasts a private shower and head with a queen-size bed and a separate day bed. The cabins measure approximately 20 sq.mts each and have been finished with the highest quality furnishings. The huge stern staterooms boast their own private deck with loungers, a super-king size bed, day beds, two desks and ensuite shower and separate head. The dive systems have been made even more accommodating on the new vessel.The dive station is larger and is served by large individuals rinse tanks. The camera room has been enlarged also. The 4 diver to 1 guide ratio that customers enjoyed so much on the MY Damai I has, of course, been maintained and the boat have added 2 custom designed high speed tender boats.
El Aleph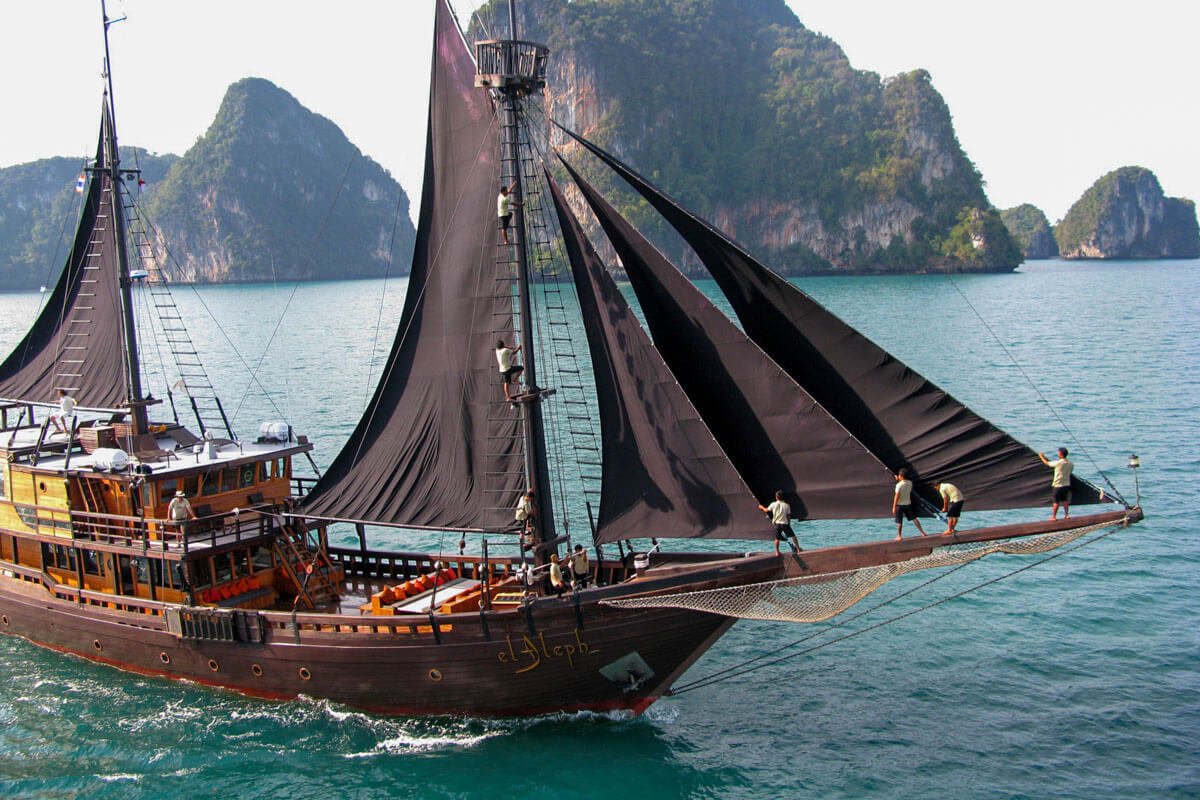 Built as a private luxury yacht, the 40-meter El Aleph spares no expense in providing discerning guests with the ultimate liveaboard experience. Hailing from Sulawesi's traditional boat-building yards, the vessel brings together traditional Phinisi design and 21st century technology. Crafted from 100-year old tropical hardwood and finished with polished teak by a team of almost 100 carpenters and craftsmen, El Aleph is the height of Asian refinement and luxury.
The vessel accommodates guests in one master suite equipped with a dressing room and terrace, 4 guest cabins, and a nanny cabin – all with ensuite bathrooms and comfortable furnishings. Social areas include indoor and outdoor lounge and dining spaces, a promenade deck, 2 sundecks, and a large lounge area on the bowsprit. El Aleph's fabulous chef has worked onboard for many years, and serves varied international cuisine with a signature Asian flare. Additional facilities include air-conditioning, high speed internet, TV, DVD, Stereo, and a small library. 
Diving onboard El Aleph is done from the vessel's two well equipped, comfortable tenders. Full dive gear is available on board, including Poseidon rebreathers, and Nitrox and Trimix can also be provided. El Aleph is equipped with modern safety equipment including life rafts, life jackets, flares, and positioning systems. 
With a focus on deep conservation, Planet Deep Expeditions implement sustainable travel best practices throughout the voyage. These include sustainable seafood, eco-friendly consumables, and no single-use plastics. The team also practices and promotes the idea to "pack for a purpose", where guests are advised to pack certain items in their travel bags (i.e. school supplies) as part of a scheduled visit to a remote island community.