We were excited to chat with Nakia Rae Cullain, founding director of MAR Expeditions, about her life as a marine biologist in Africa. Her commitment to marine conservation and education has left a mark on both the people she has worked with and the oceans she protects. 
Read on to discover her story and how you can get involved.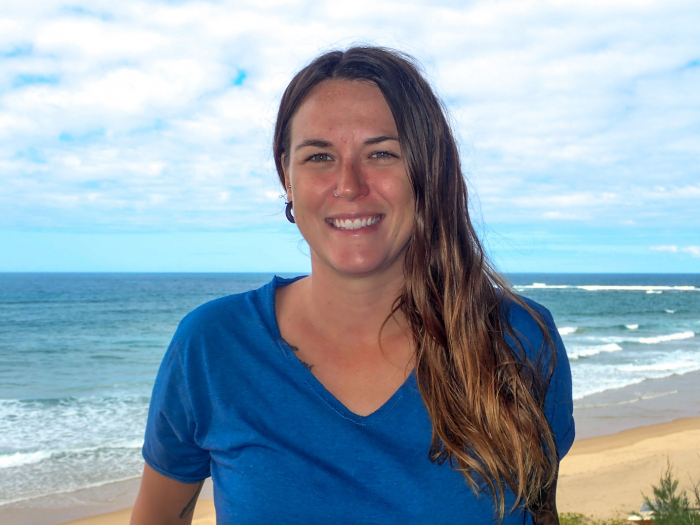 ---
Describe your organisation and the role you play
I am a marine scientist and the founding director of MAR Expeditions. MAR Expeditions a conservation organization that provides internships and expeditions throughout Mozambique and South Africa. My vision is to provide an exciting and inspiring platform for aspiring scientists, conservationists, and engaged naturalists to support real research, gain fieldwork experience, and learn from experts in a variety of different environments.
When did your organisation launch and what inspired the concept and conservation strategy?
We are based at the Zavora Marine Lab which was founded in 2009. In 2016, I took over the Lab and simultaneously founded MAR. Mozambique has astonishing biodiversity and some of the oceans most iconic marine life, however, it is also a hotspot for some of the most threatened species. After moving here, I realized how little we knew about this wild coastline and I wanted to make a difference as a scientist and in some sort of research capacity. It didn't take me long to realize that fieldwork is ridiculously expensive, and that the NGOs and the researchers that were on the ground 24/7 were the lacking the necessary funds to get the job done. So, I started up MAR Expeditions as a way for people to contribute to science while also getting to learn and experience first-hand all the amazing work that is being done along the coastline.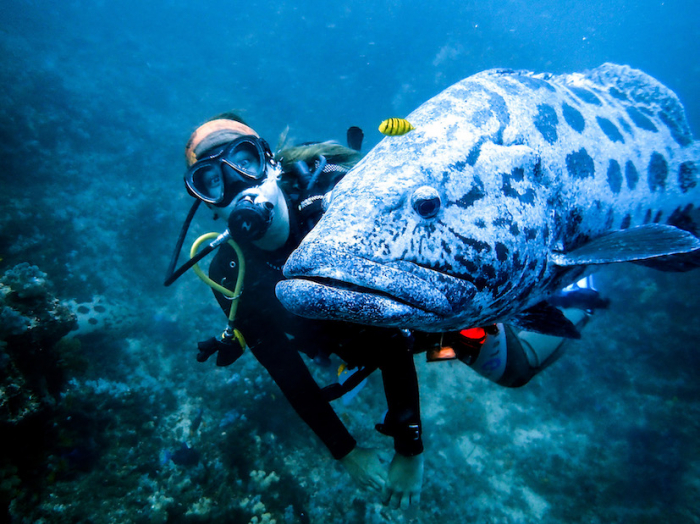 What is the most significant change from when your organisation first opened to what it is today?
It was very difficult getting things off the ground when we first started. Being located in rural Africa makes everything a bit more challenging. However, we have grown so much over the years and have come so far in terms of the science, awareness, and exposure. We have grown our network and are now providing expeditions with research partners throughout southern Africa. Our scientists have published numerous papers and all the hard work is paying off. I think it's great for people to see exactly where their contributions are going and how they are truly supporting real world science.
What is the most rewarding part of your job?
Everything about my job is rewarding.
Being in the field and using that data to inform policy. The small (and big) victories of species and habitat protection. Teaching people about the ocean. Watching their eyes light up when they see their first manta ray, shark, or humpback whale. Hearing people's enthusiasm about marine conservation and seeing their passion to want to help. The bonds that I form with these amazing people from all over the world. All of these things give me hope for the future, and that rewards me every single day.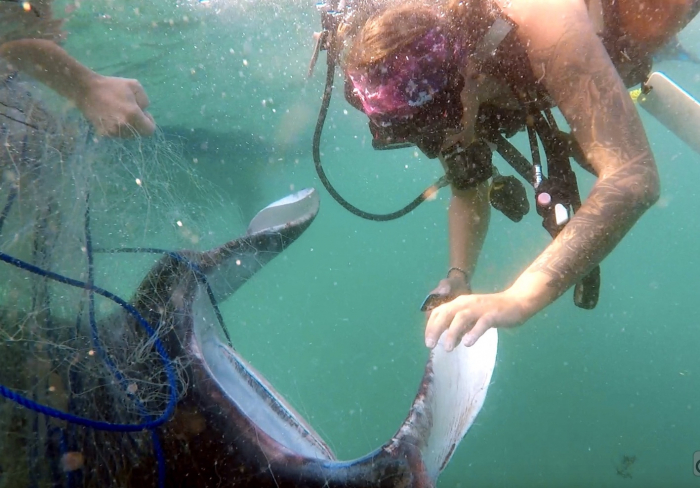 What are 3 things that make your project unique?
Our remoteness. You truly get a rural African experience while also getting to explore some of the most untouched places along the coastline. Not only do you get loads of adventure, but you will be immersed in African culture, local communities, and the wild.
Our variety. What I think makes us the most unique is that we have included packages that bring you to a variety of different environments. You get to learn from researchers working in different areas and with different species and ecosystems, while also contributing directly to their projects.
Our versatility. Our different expeditions allow you to tailor packages to suit your interests. Whether you have a science background or not, we have something for everybody. Additionally, we work with small groups which gives us the opportunity to provide quality guidance and mentorship and help you to focus on what you care about most. It also allows us to provide intimate experiences with wildlife which you wouldn't normally get in other high tourist areas. 
Why is it so important for interns to join your project?
Working in such a remote part of Africa makes it difficult for researchers to get the resources they need to complete scientifically sound projects. Funding and manpower are our biggest limitations, and what MAR Expeditions does is provide a solution for both these issues (while also providing amazing wildlife experiences!). What I want people to realize is their importance when joining one of these projects. Just by being there they are providing the resources needed for us to get out into the field, just by taking a photo they are contributing to our database, and just by sharing their experience they are creating awareness. It's a win-win situation for science and for eco-conscious adventure seekers!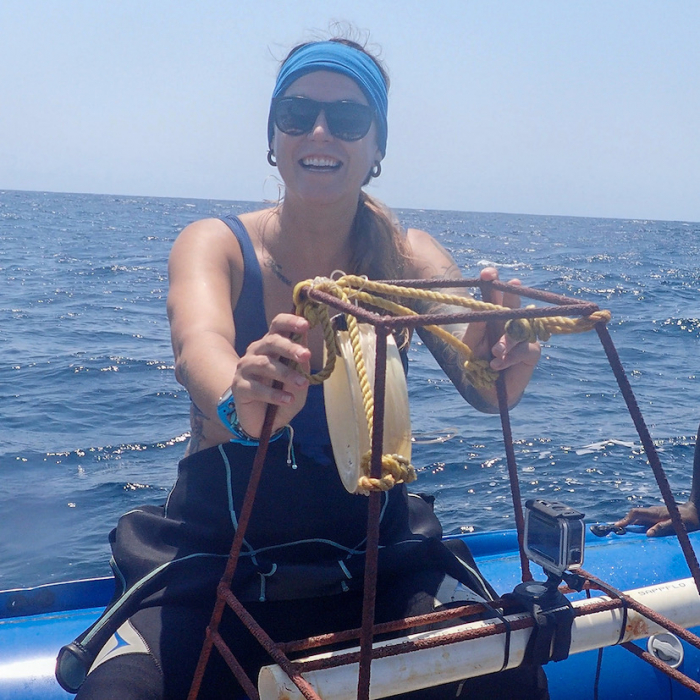 What is the most important thing for your interns to know before they start your programme?
There is never a dull moment in Africa! Things can change in a split second so it's good to be adaptable and ready for anything. Also, be prepared for the adventure of a lifetime!
Tell us about your favorite underwater experience!
This is tough, I have so many! Most of them have to do with mantas, go figure J. This is now my 6th manta season here and after spending countless hours under the water with them, I think it's fair to say that some of them know me. One of my favourite mantas is Valentina, a female oceanic manta ray. My most memorable moment with her is when she wrapped me in her fins like a burrito. I'm not sure why she did it, but I like to think that she gave me a hug! My other favourite moment is a funny one that I can't quite figure out. Every manta definitely has its own personality, you can see this in the way they interact with you. There were lots of mantas that day (> 50) so I was busy trying to take photo IDs of them all. Minding my own business, a large female reef manta named Corey, came from behind me and squished me between her and the reef. As I started to feel her weight come down on me, I had to crawl out from underneath her >1000 kg body! About 30min later, I was at a different part of the reef getting ID's of another manta train. Corey the manta saw me, entered the manta train, and as she came over me, stopped and lowered her body down on me again. For the second time, I had to crawl out from underneath her. Luckily this time I caught it on video! I still watch the video and laugh. I can't figure out why she did this weird behaviour. She was pregnant, so maybe she wanted to rub her belly on me. Or maybe she just really liked (or didn't like) me! I guess I will never know…
Want to get involved in marine conservation?
Search from our hand-picked Ecoventures and make your next holiday count!
---
Join the ZuBlu community to receive the latest insights and unmissable adventures
Don't worry, we'll only send you really good stuff - and we never share your details
---