We invited Iris Uijttewaal, the Media and Communications manager at Bazaruto Centre for Scientific Studies in Mozambique, to tell us about the Indian Oceans first observatory focused on multi-ecosystem time series research. 
Read on to find out how you can get involved!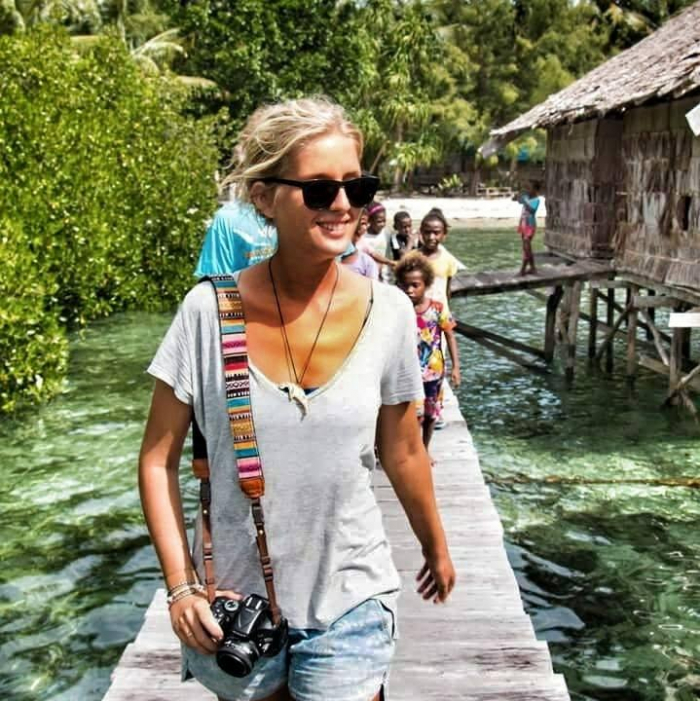 Briefly describe your organisation and your role
Located in the heart of the Bazaruto Archipelago, BCSS is an innovative platform hosting the first permanent ocean observatory focused on multi-ecosystem time series research in Africa. We aim to use our strategic location and data to support environmental management at a local level, facilitate regional collaboration, and contribute to international scientific programs. 
As Media & Communications manager, I spend my days communicating, visualizing and writing about BCSS's research, missions and vision. My work for BCSS ranges from web design to social media management and from print material to photography. The aim is to communicate the scientific knowledge and innovations that reside within the research station to the public, in an understandable, educative and hopefully exciting way.
When did your organisation launch and what inspired the concept and research strategy?
BCSS was founded by philanthropist and entrepreneur, Nina Flohr in 2017. A non-profit marine research facility, our purpose is to use our strategic location and data to support environmental management at a local level, facilitating regional collaboration and contributing to international scientific programs. We proudly share our data globally, and uniquely invite leading scientists, students and volunteers to work and live at the station on Benguerra Island, side by side.
In addition to founding BCSS, Nina Flohr launched its sister property, Kisawa Sanctuary (also located on Benguerra Island) in April 2021. Their parallel operations create a new, symbiotic business model whereby (for-profit) hospitality contributes directly to (non- profit) marine science and research. The data and knowledge output of BCSS informs the environmental decisions of the sanctuary, ranging from design choices, seasonal marine life and ocean awareness, to guest experiences that are connected and meaningful - such as spending the day diving with marine scientists to monitor ecosystems, or tagging sharks from the deck of the research vessel. Coined 'resort to research', this is an authentic, active, day-to-day relationship that allows for the harmonious existence of Kisawa Sanctuary and BCSS.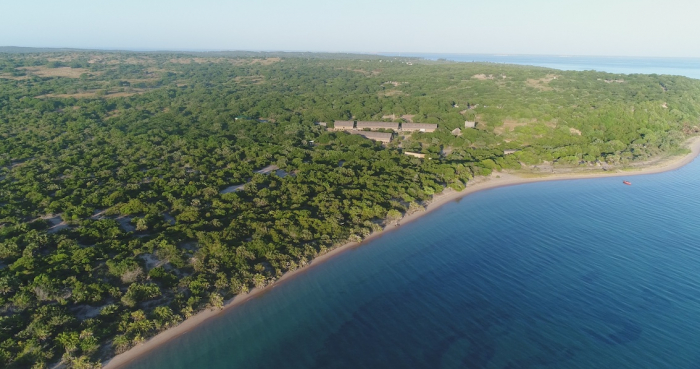 What is the biggest change from when your organisation started to what it is today?
At BCSS, things are continuously expanding. As a result, the major changes are mostly experienced in the research themes and the execution of the research, but also in the general training and education that our team on the ground gain. We arrived on a sandy stretch of land on Benguerra Island and converted it to a fully operational research station which is now the first Ocean Observatory in the Indian Ocean. There were no shortcuts; it was a step-by-step process in which we involved and consulted with the local community, all the while protecting the natural resources. We are proud of this accomplishment and are excited to keep on growing our resources and research.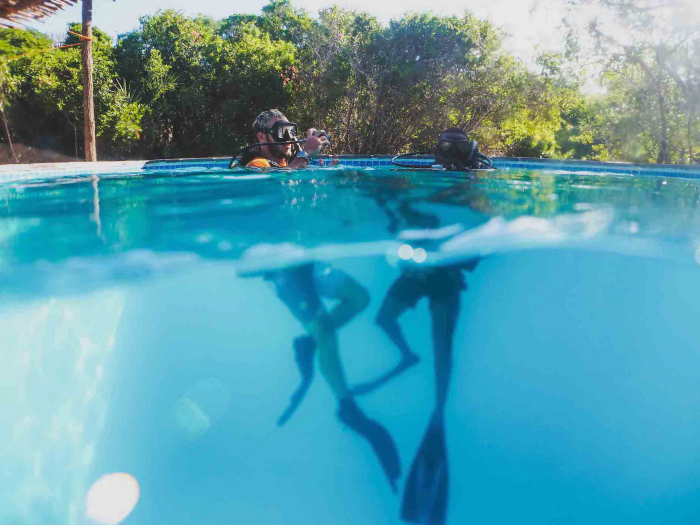 What is the most rewarding part of your job?
There is this quote by Jacques Cousteau always in the back of my mind: "We protect what we love, we love what we understand". Marine research is today more important than ever, and I feel very passionate about communicating what BCSS does and why, so that a large audience understand the urgency of environmental issues. As the underwater world is quite literally hidden for a vast majority of people, visualization can be an incredibly powerful tools to show what is happening beneath the surface, especially in today's online world. Seeing people engage with our content, it being the website, a social media post or simply a photo, makes me hopeful for the future.
Share with us one of the most exciting moments at your organisation.
To us, some of the most rewarding moments are when we walk or drive around Benguerra Island, and most people know our names, even if we have not seen each other before. The community know we have done a good job, created employment, and contributed positively to their lives and families. It is very exciting to be accepted by the local community beyond any other major achievements e.g. on the research side of things. Benguerra Island residents depend on a healthy ocean, and they understand that our research contributes to that goal.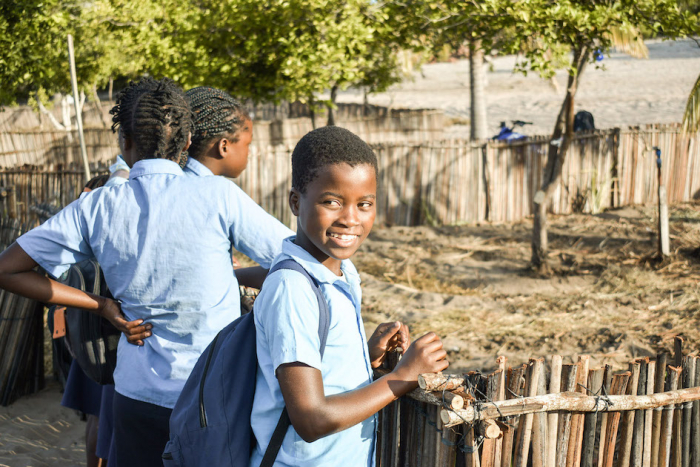 What are 3 things that make your project unique?
Our research station is located on Benguerra Island, in Bazaruto Archipelago that is thriving with marine life, from humpback whales and endangered dugongs to thousands of fish species and numerous types of sharks. Through the Ocean Observatory, BCSS monitors a large amount of continuous scientific data that is of value to not only our residential scientists, but to scientists and organizations all over the world.
The zero-waste field station is a unique, sustainable concept, as it is built with only locally sourced, natural material and by local, skilled labor. The buildings blend in with the local environment seamlessly, and are all powered by solar-panels
Research is being conducted continuously at BCSS. Every day, new data comes in, which is being analysed by our on-site scientists. Whether it comes from our hydrophones located in the waters of the archipelago, the marine debris collected at our beach clean ups or the samples of marine life taken while out on expedition with our research boat; everything contributes to new findings which are valuable to understand not only the Bazaruto Archipelago better, but also to international research on a wide variation of topics.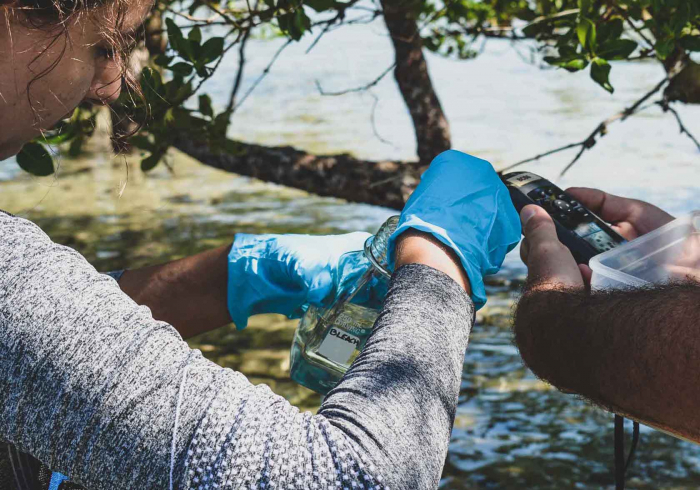 What is the most important thing for your interns/volunteers to know before they start your programme?
The field station is based on a small island in the middle of a remote archipelago and national park. The island offers beautiful vistas from every corner and hosts more than seven different ecosystems. It is an incredible location to learn about marine research and contribute to conservation because of vast biodiversity surrounding you. From the island, volunteers and interns will be diving into the waters that support over 2000 species of fish and the second most diverse coral reefs in the world. On top of that, they will be able to witness first-hand wildlife behavior such as shark feeding, turtle breeding and the migration of humpback whales, all the while contributing to BCSS's research and data collection. Every volunteer and intern leaves with a fresh insight into marine research and has had the unique opportunity to fully experience the Archipelago's beauty; both above and below the surface.
Because of its location, some might find island-life challenging because of the disconnection with 'day to day life'. However, BCSS is equipped with quality food, comfortable accommodation, Wi-Fi and hot showers.
Tell us about your favorite underwater experience!
The diving in this corner of the world is unique. Beyond the obvious beauty of the coral reefs, I enjoy diving the channels in between sand banks that are covered with seagrass. The little critters that are found there, from frog fish to seahorses and ghost pipe fish to tiny shrimps deserve as much praise as the megafauna like mobula rays, sharks and humpback whales. The reefs are exceptionally packed with a wide variety of coral species, tropical fish and colorful sponges. That said, to pin down one favorite underwater experience simply seems impossible. The adrenalin rush when I back roll off the boat and into the water, no knowing what the reefs might have in store for me today, is one of my favorite moments during my job, as I know that I will always be surprised by the thriving reefs here in the Bazaruto Archipelago.
Ready to make your next holiday count?
Explore and restore with our hand selected ecoventures from around the world.
---
Join the ZuBlu community to receive the latest insights and unmissable adventures
Don't worry, we'll only send you really good stuff - and we never share your details
---