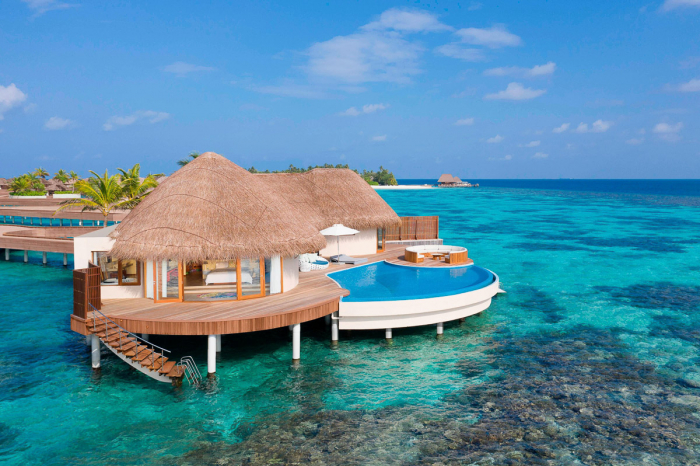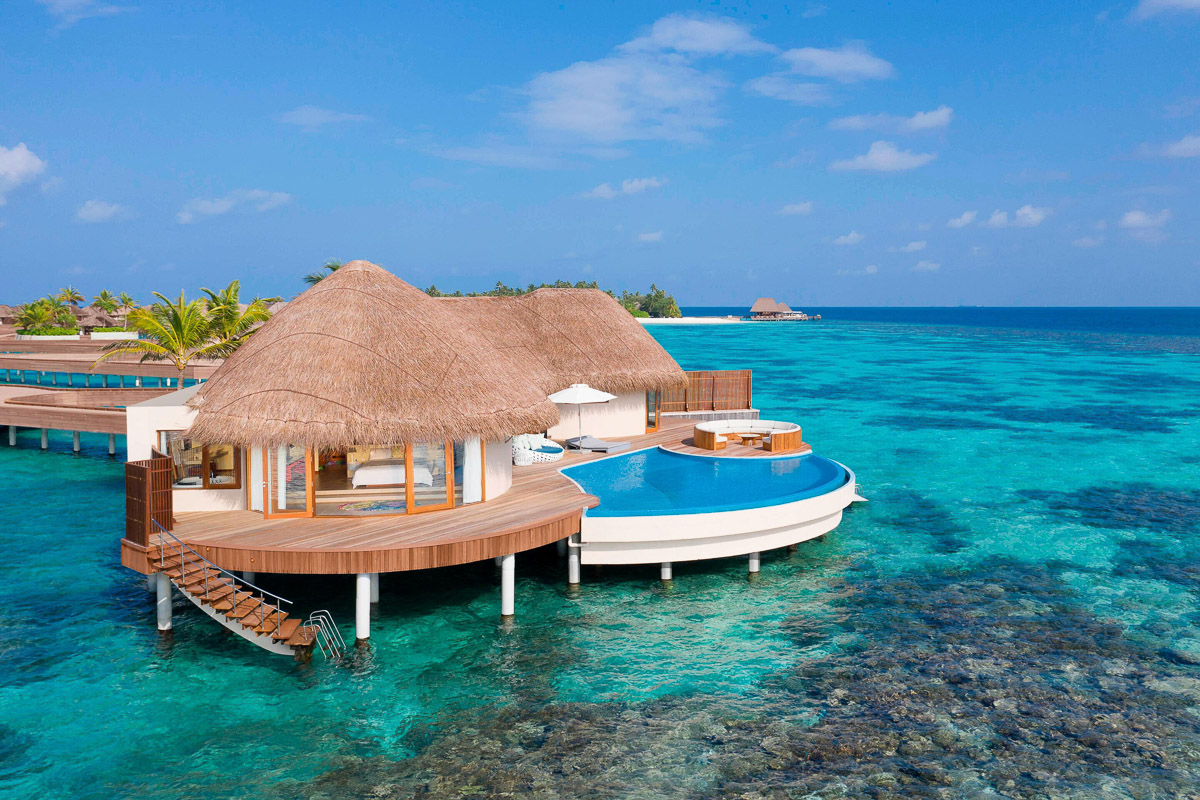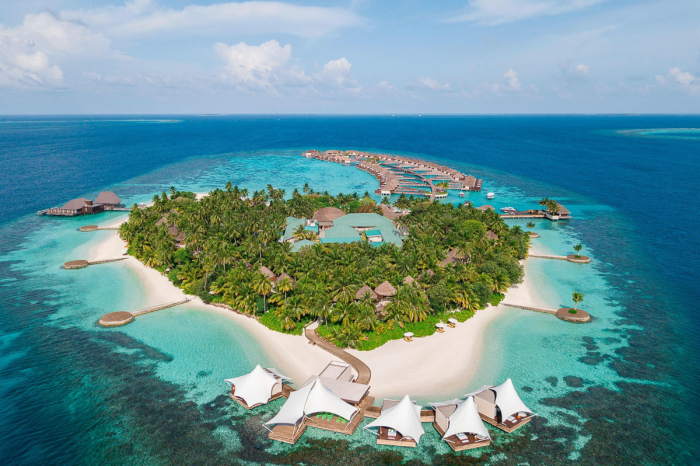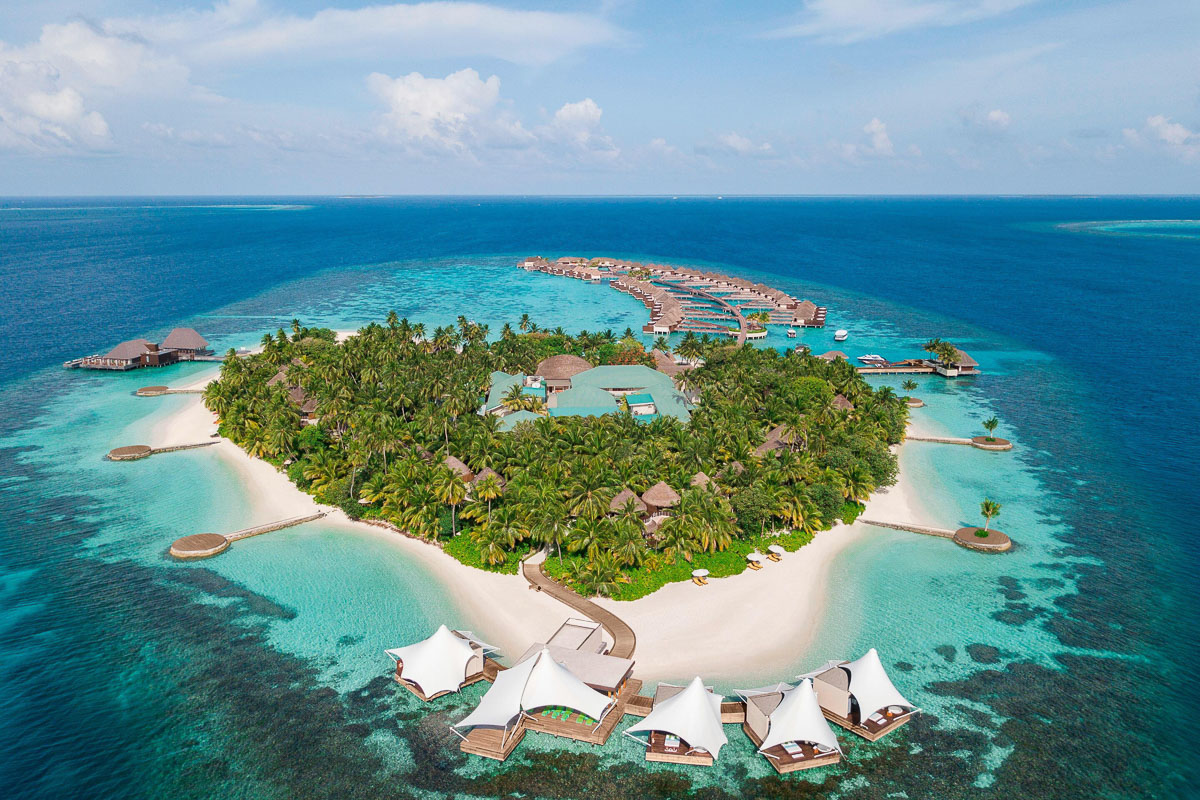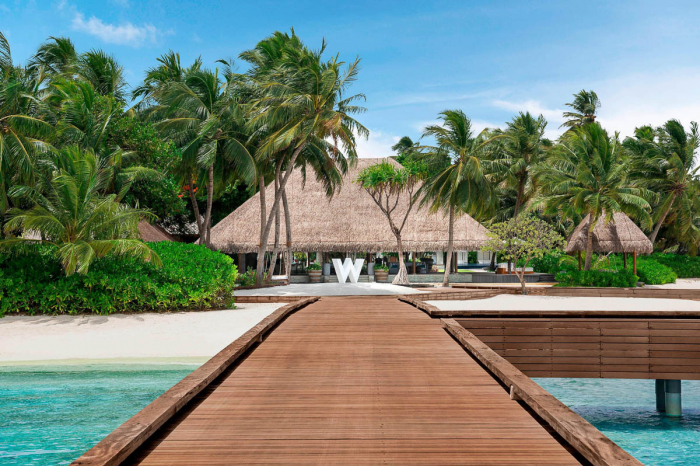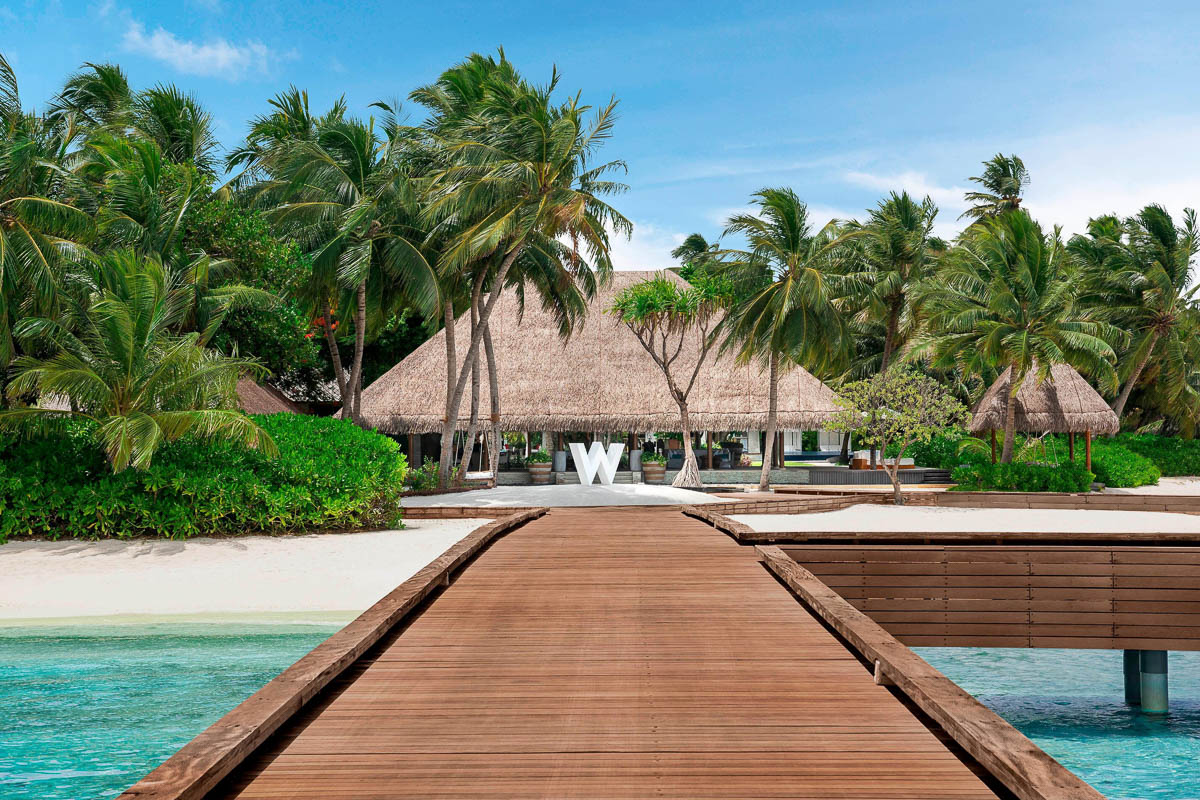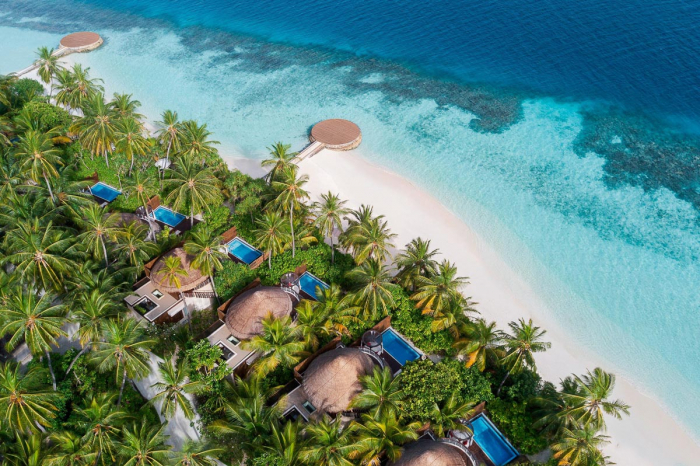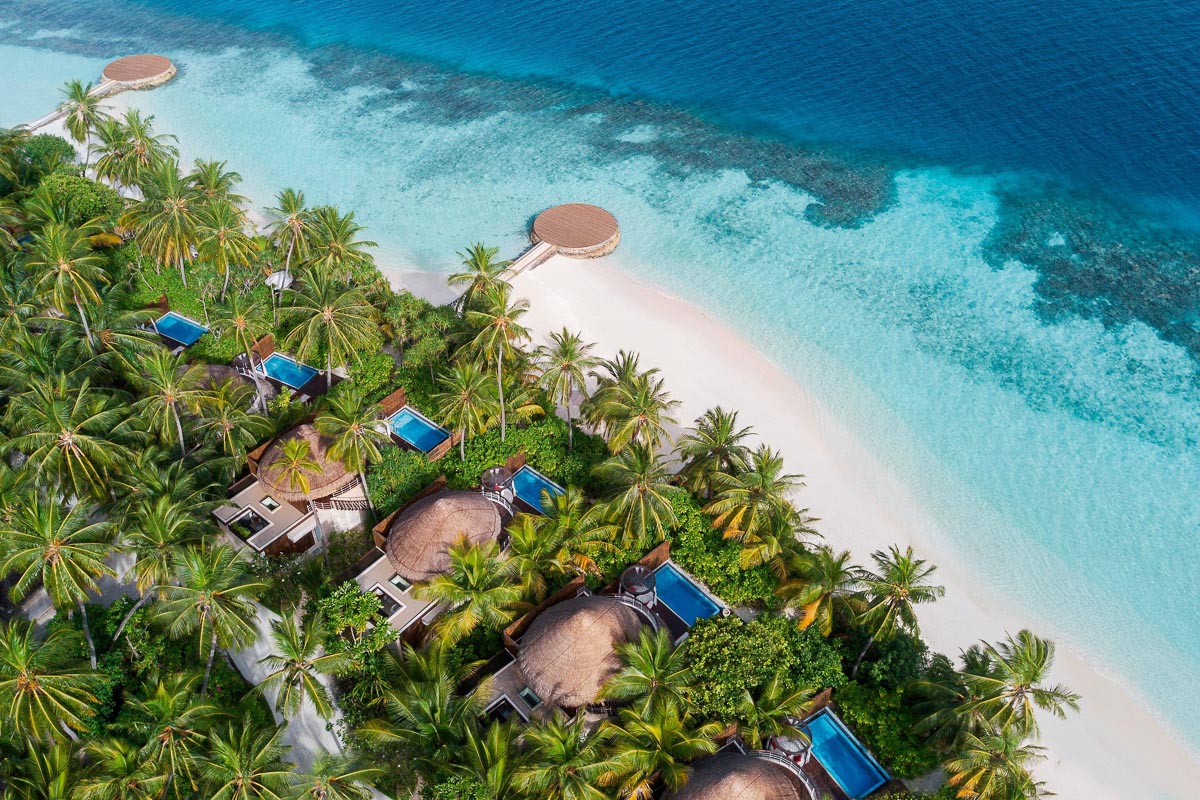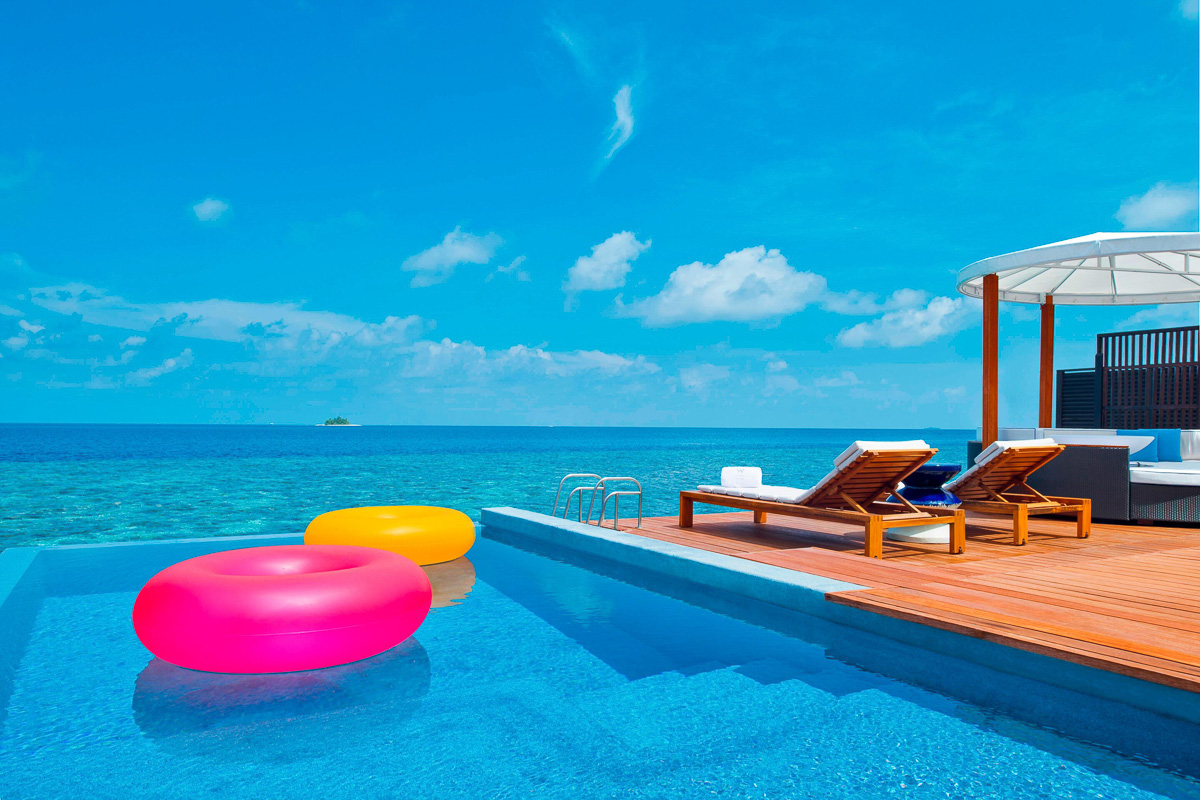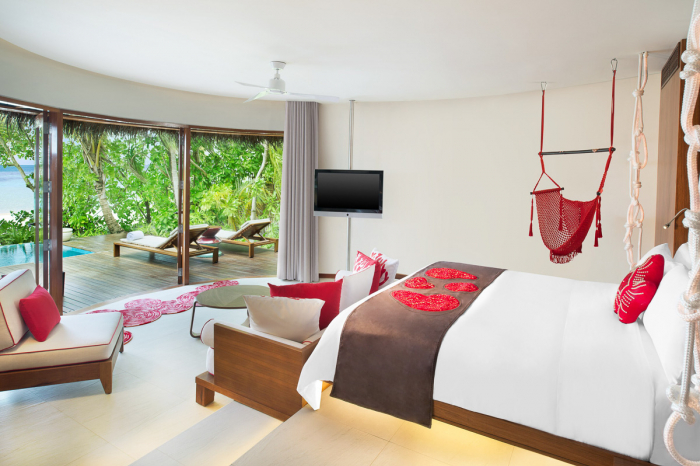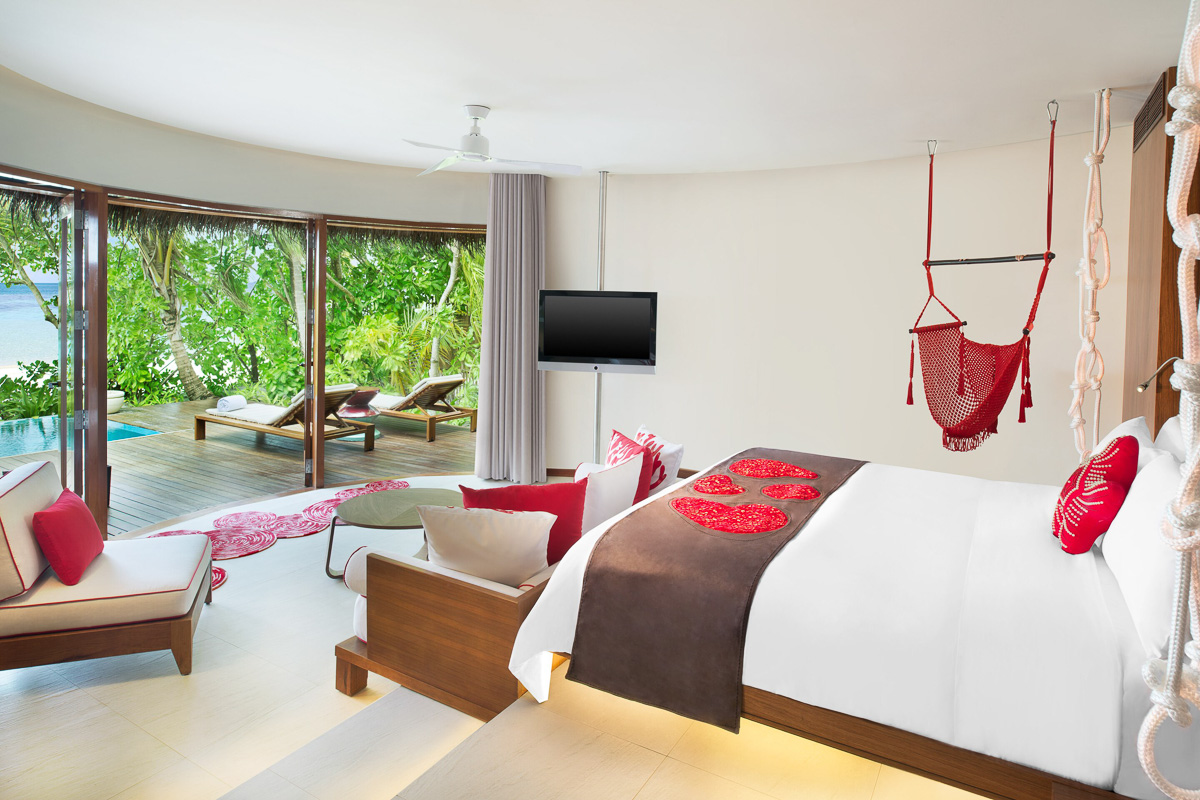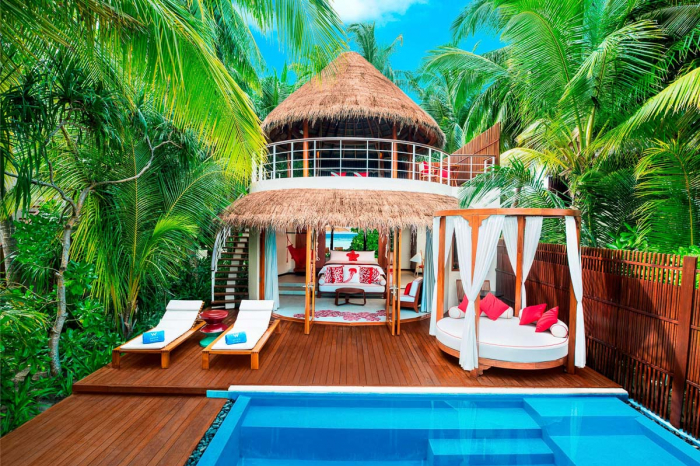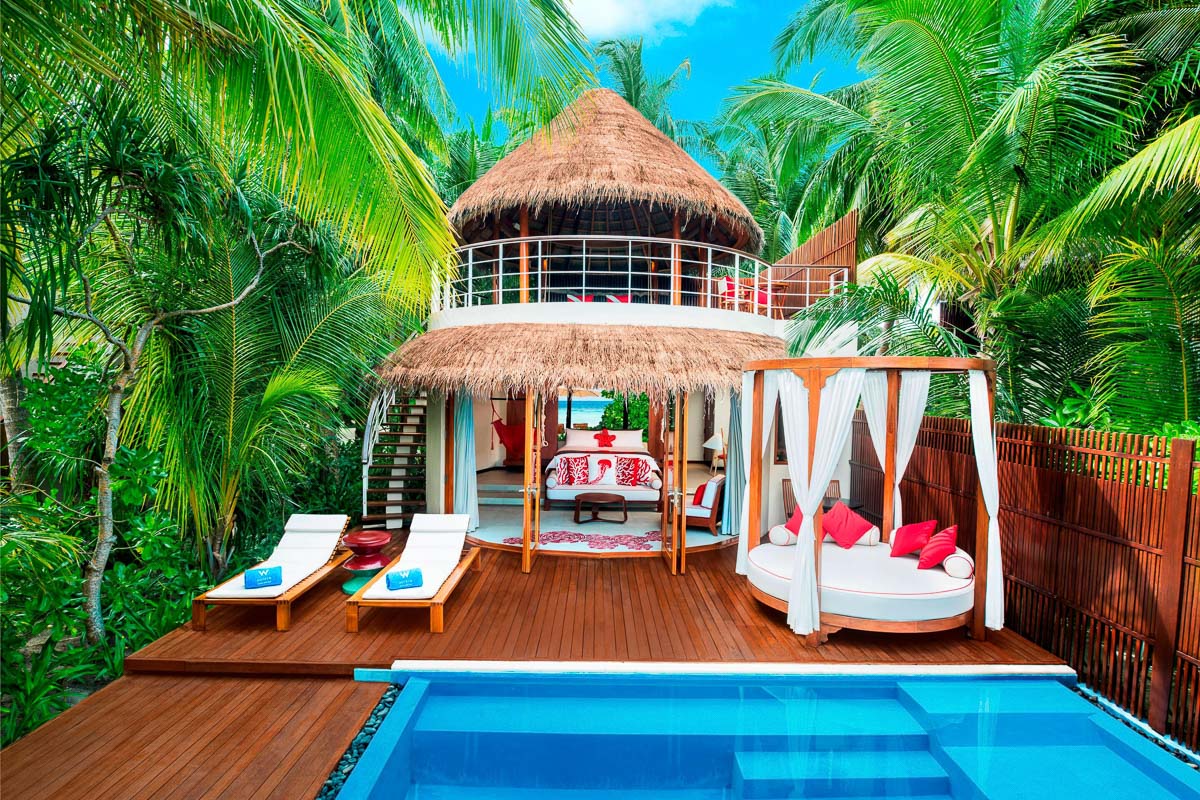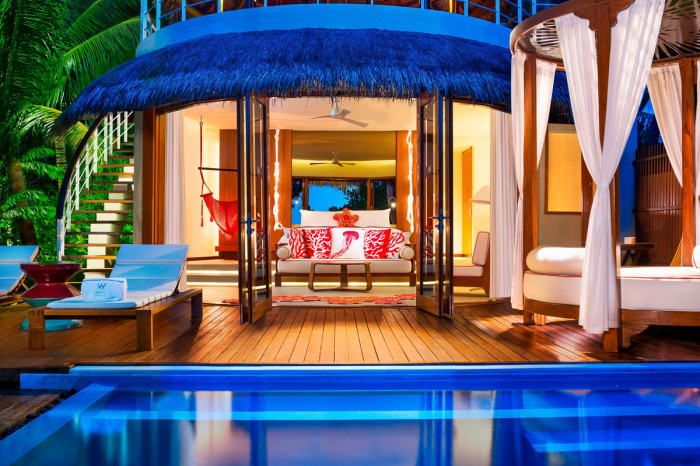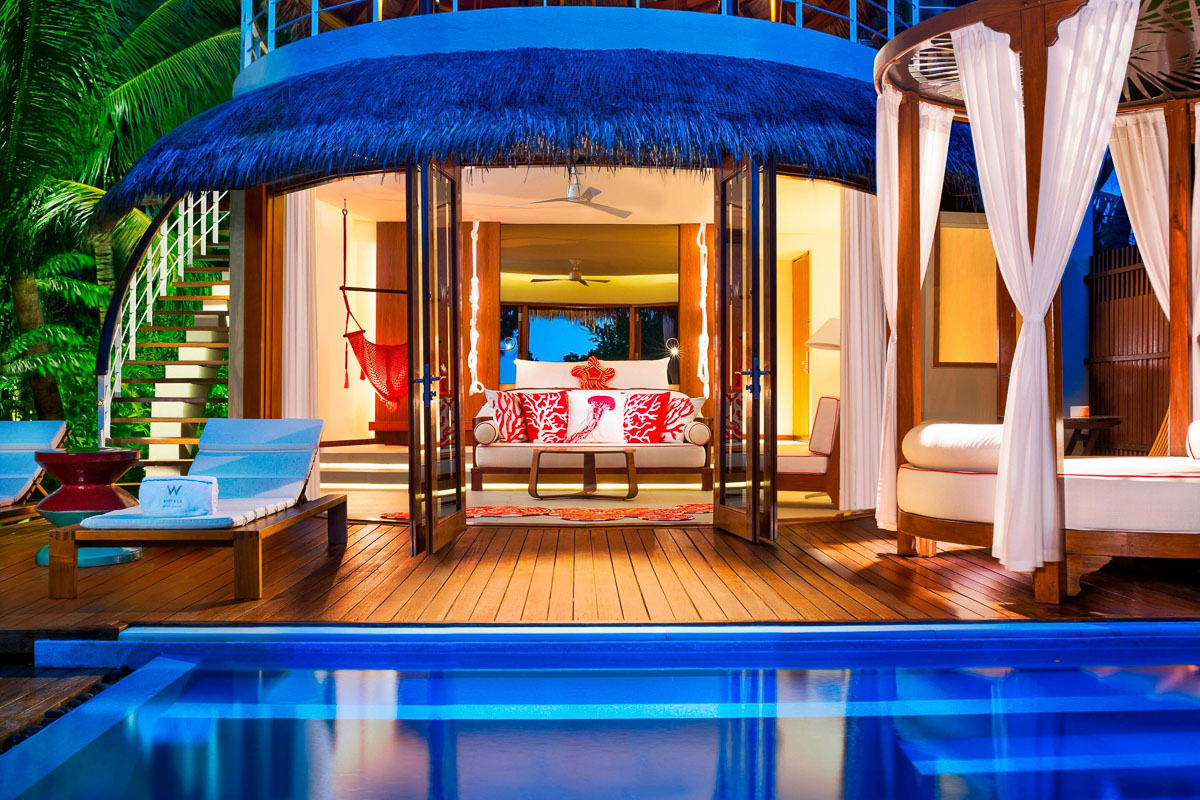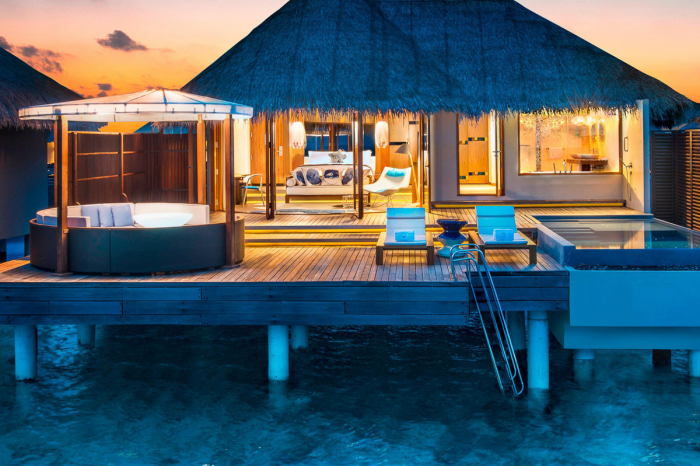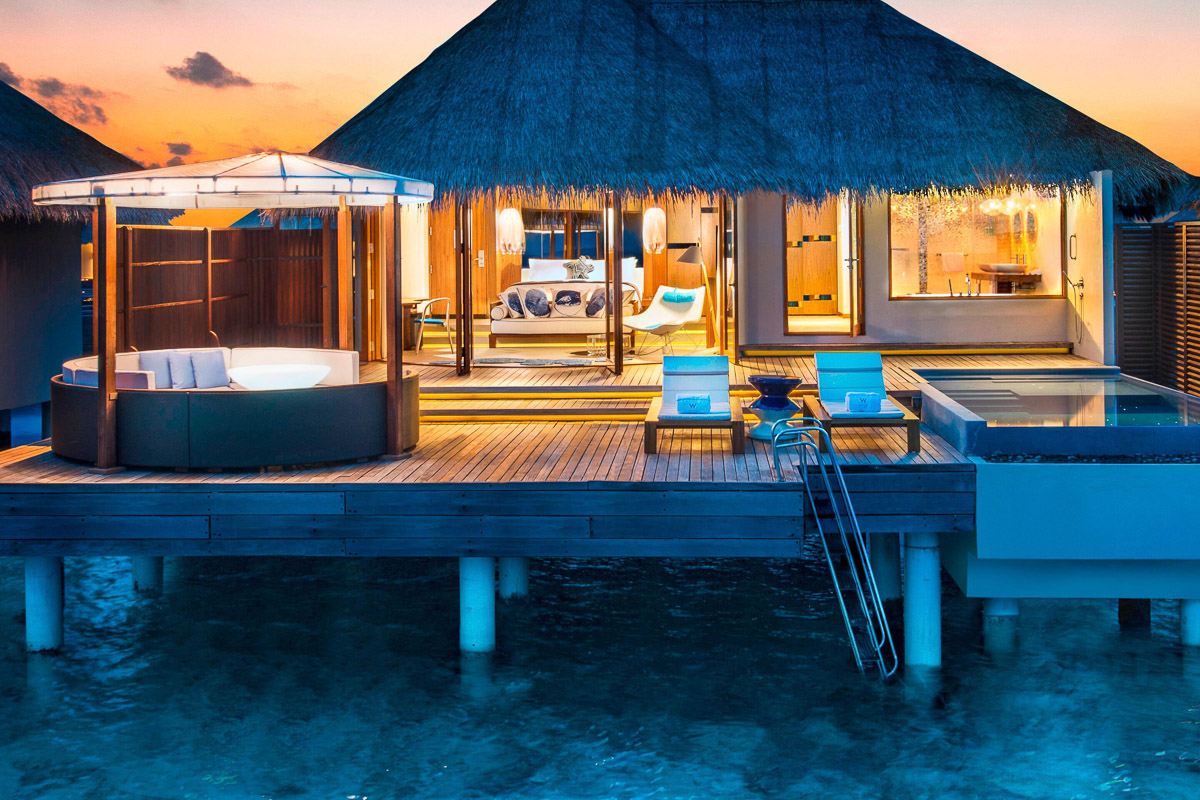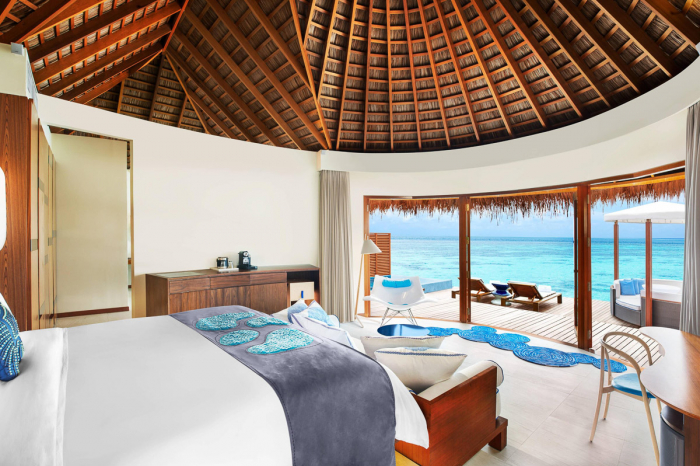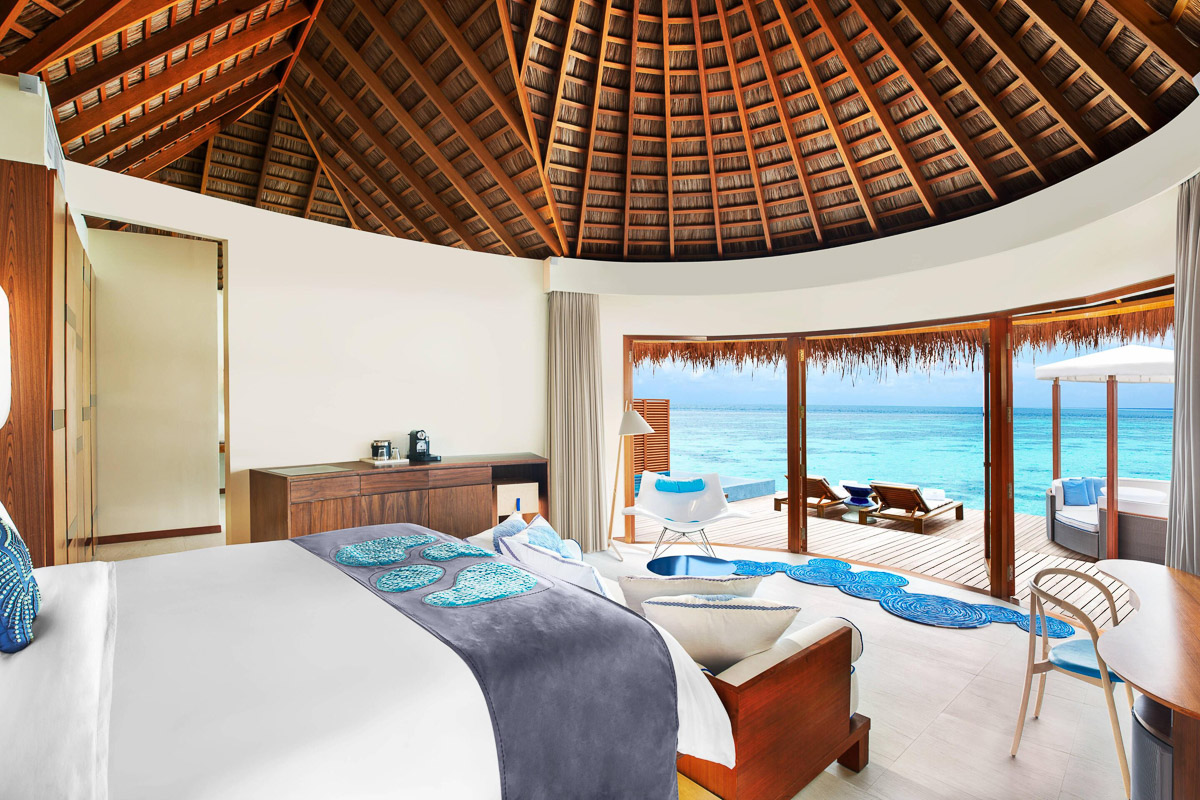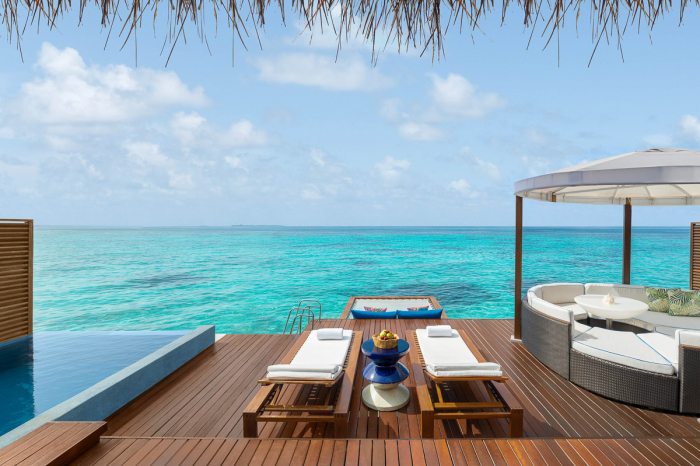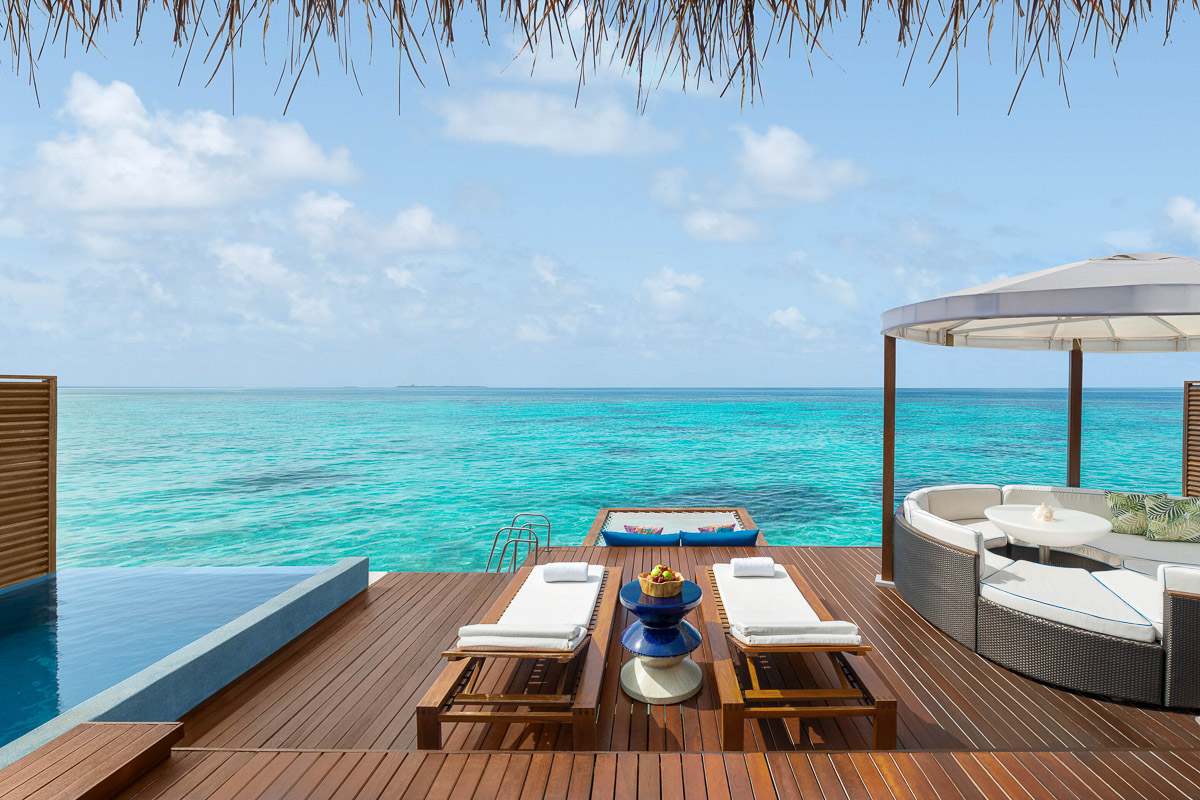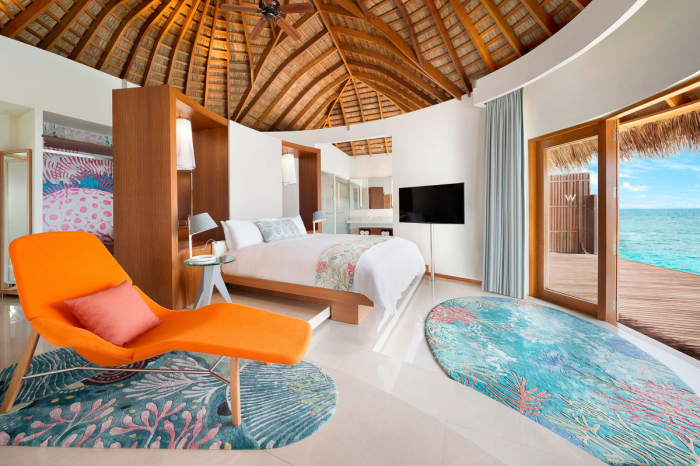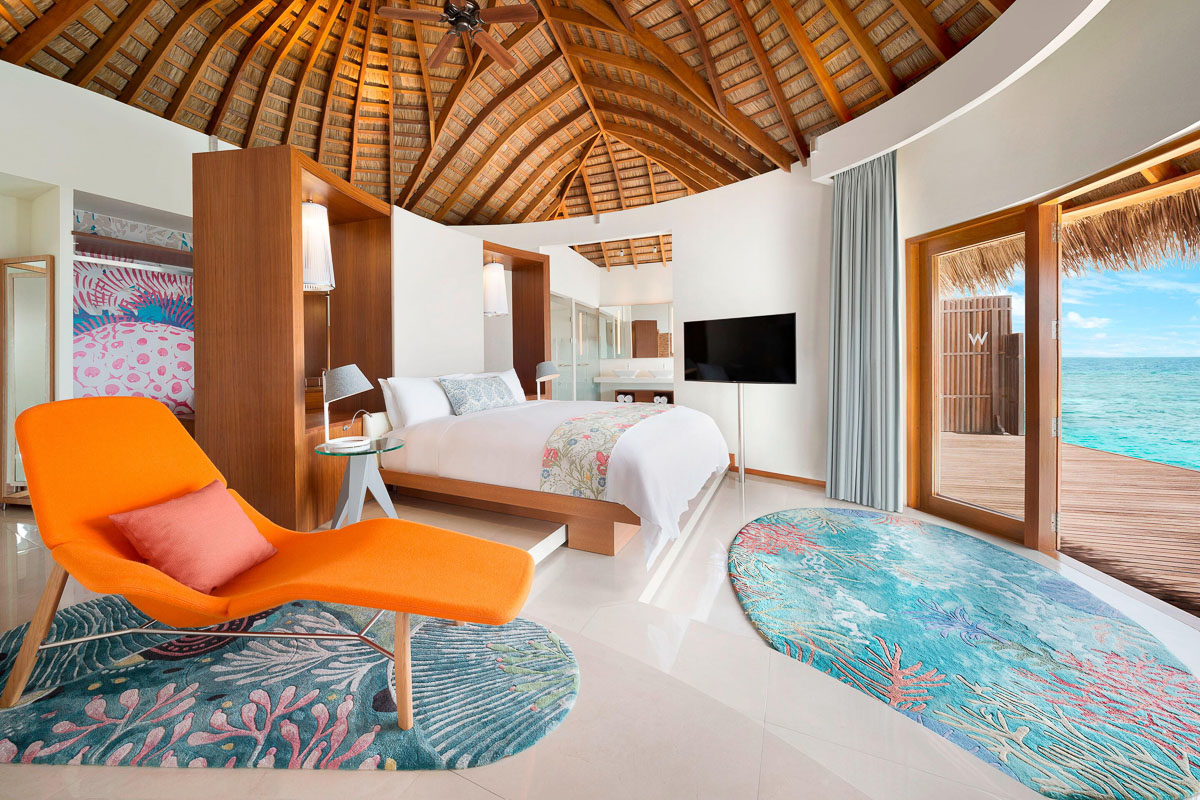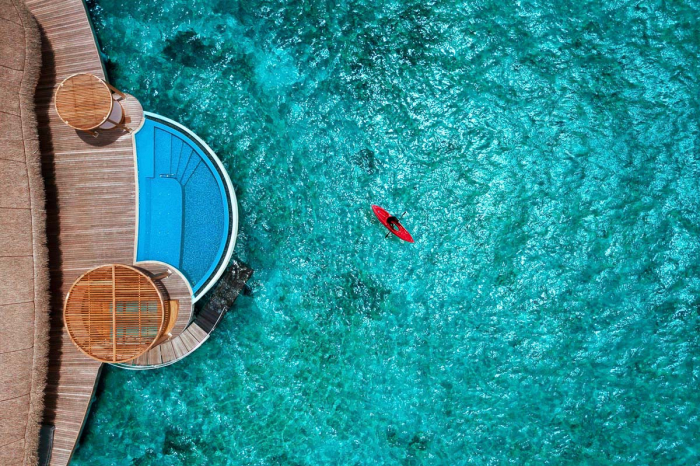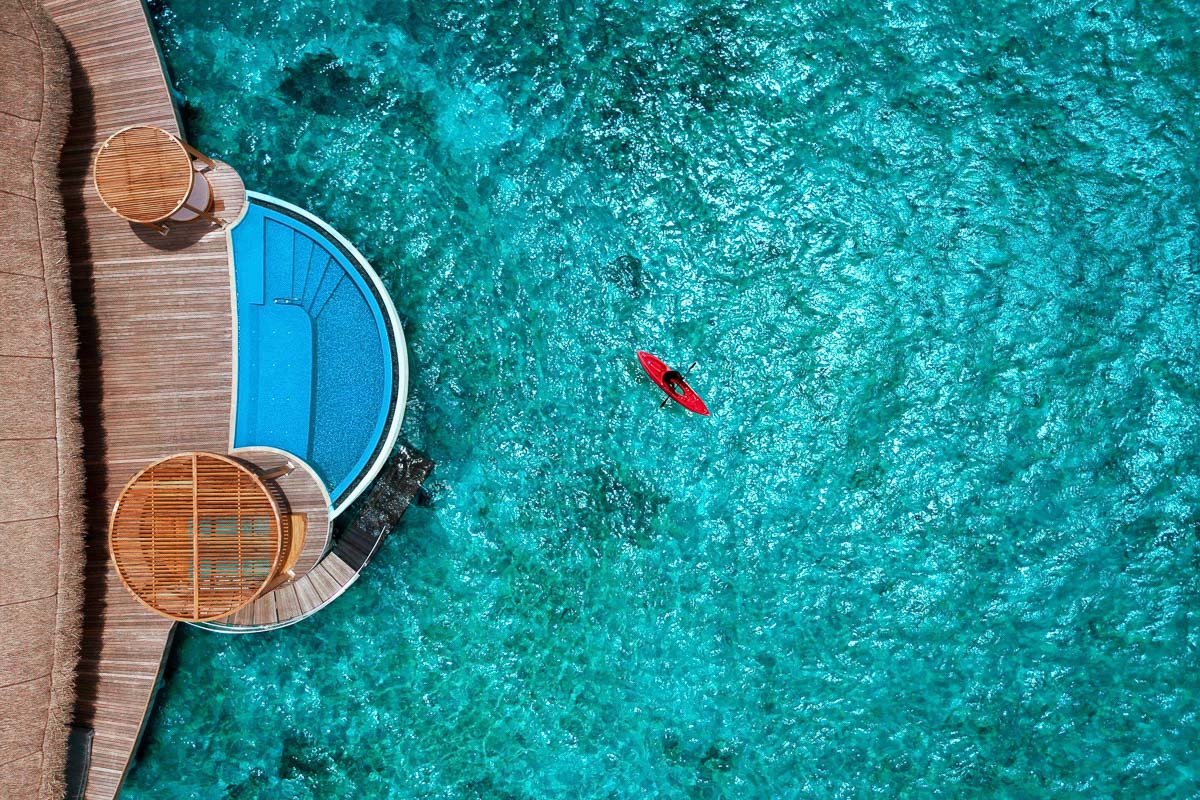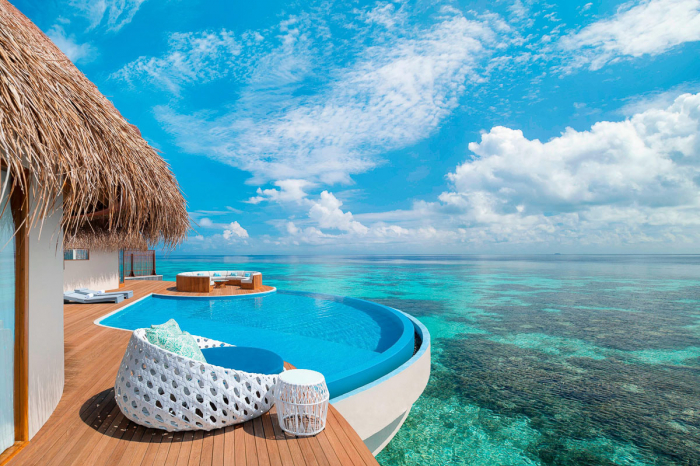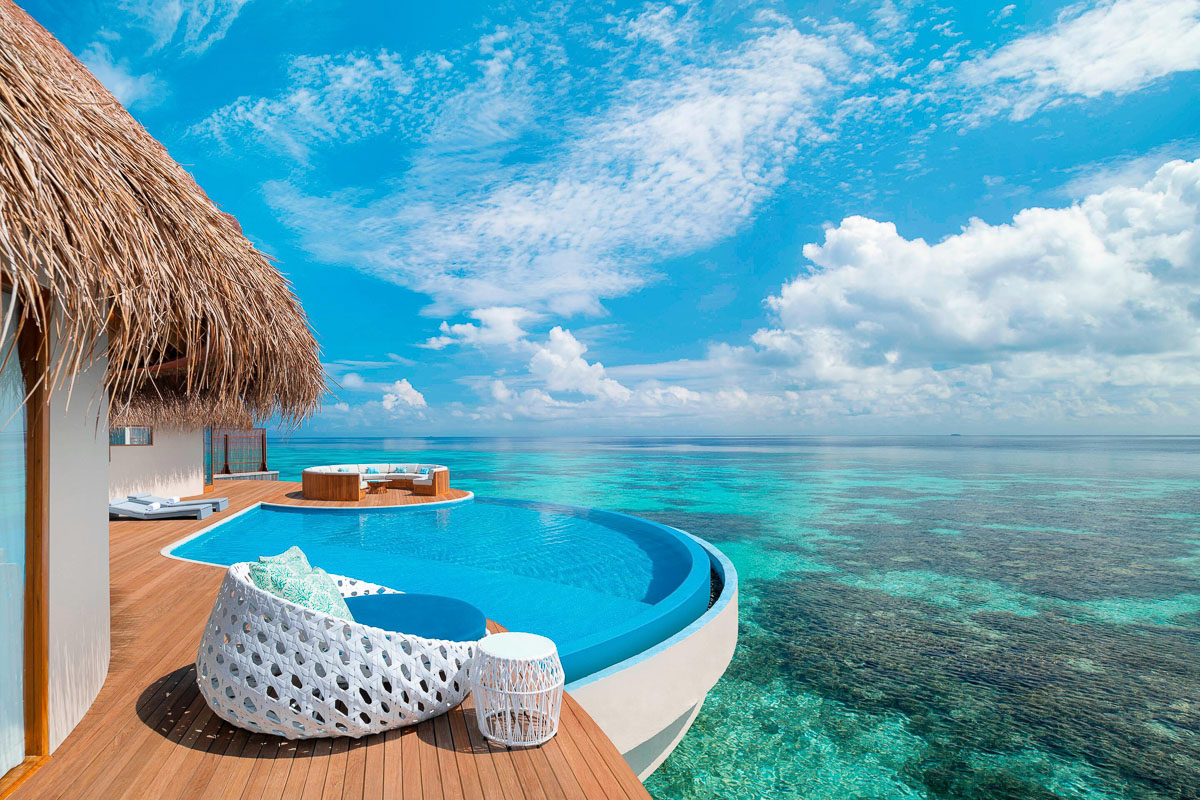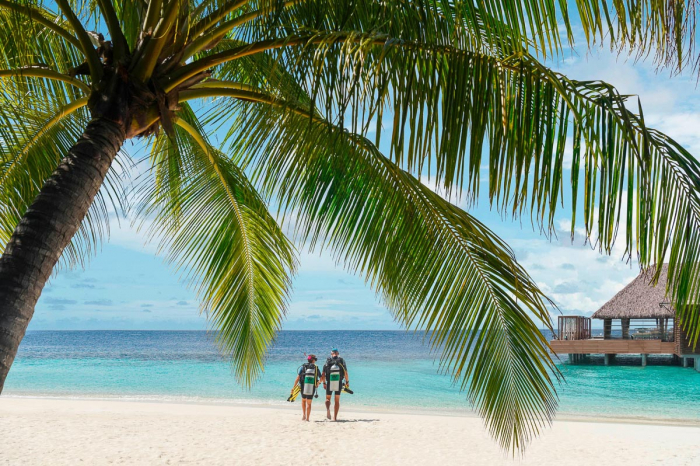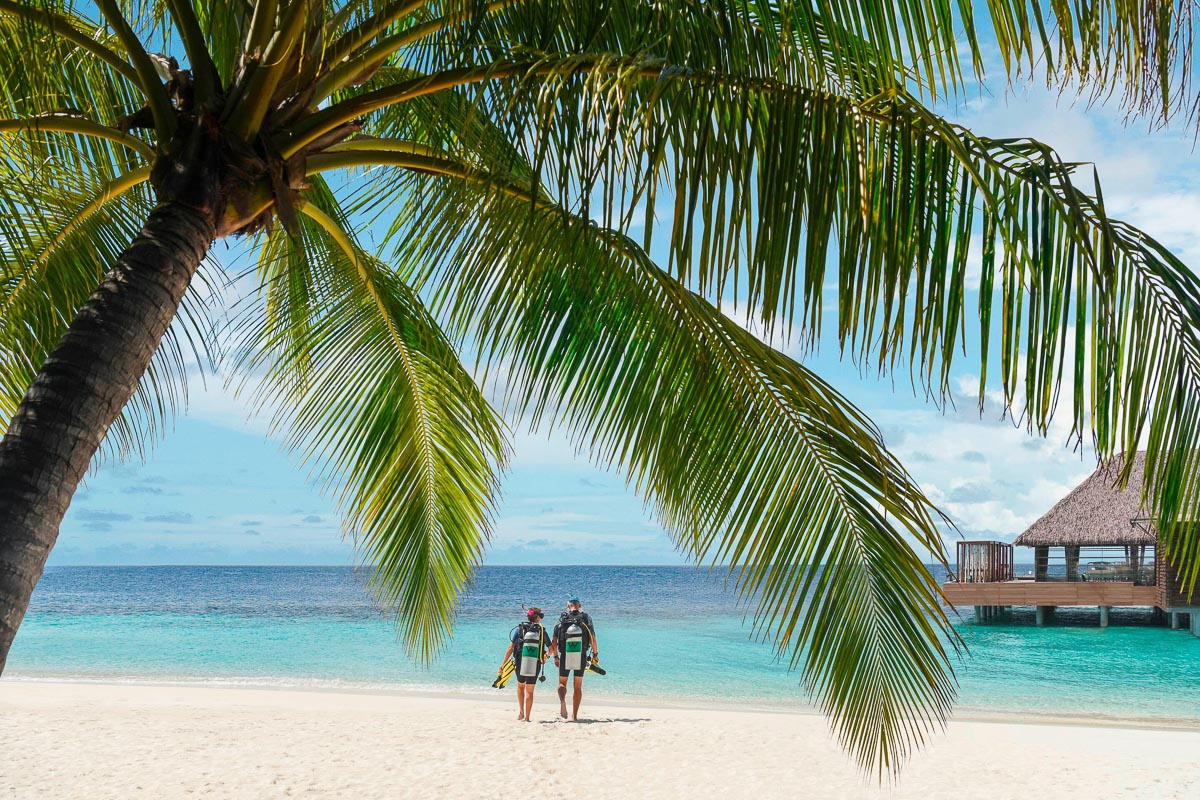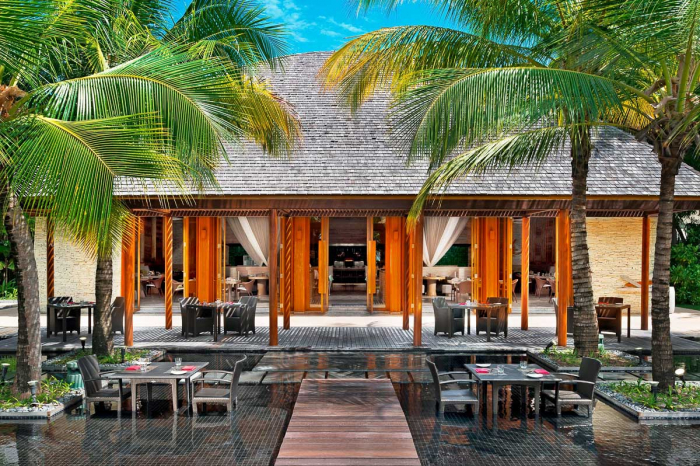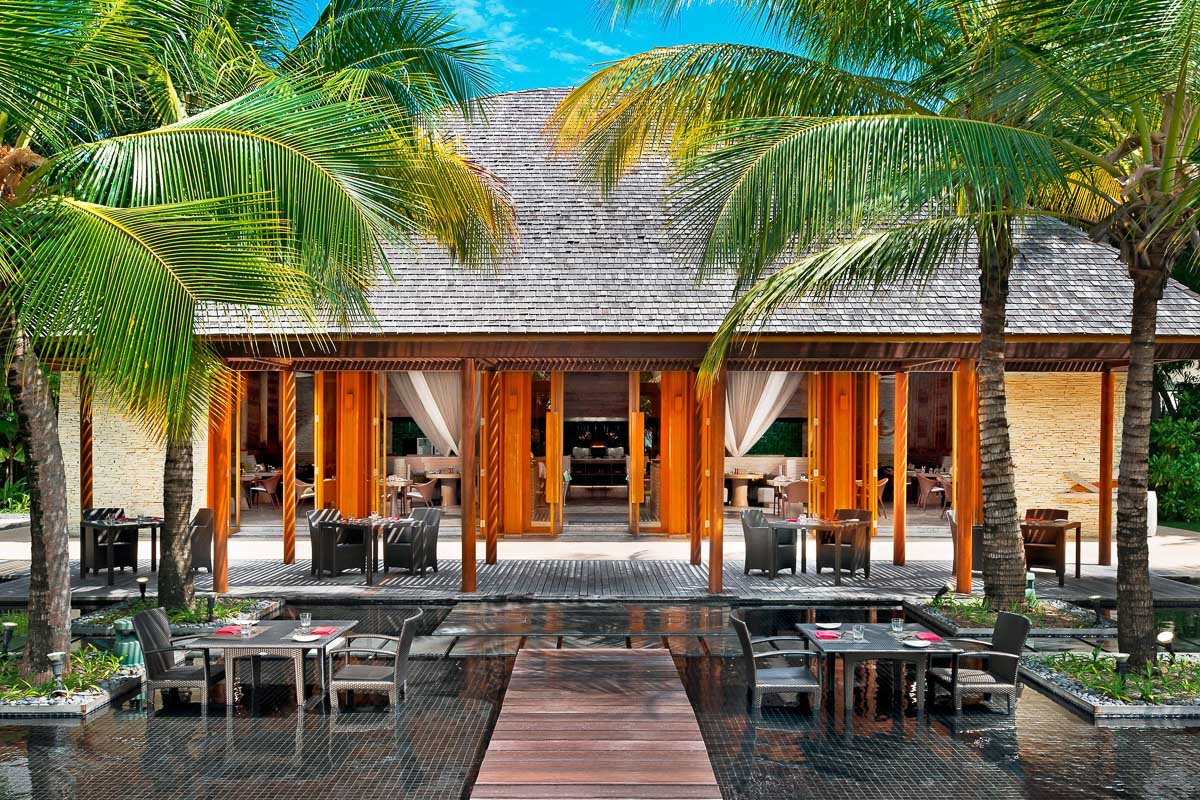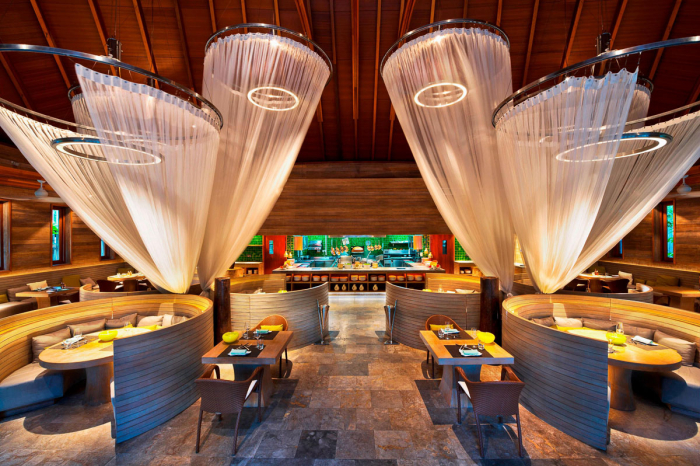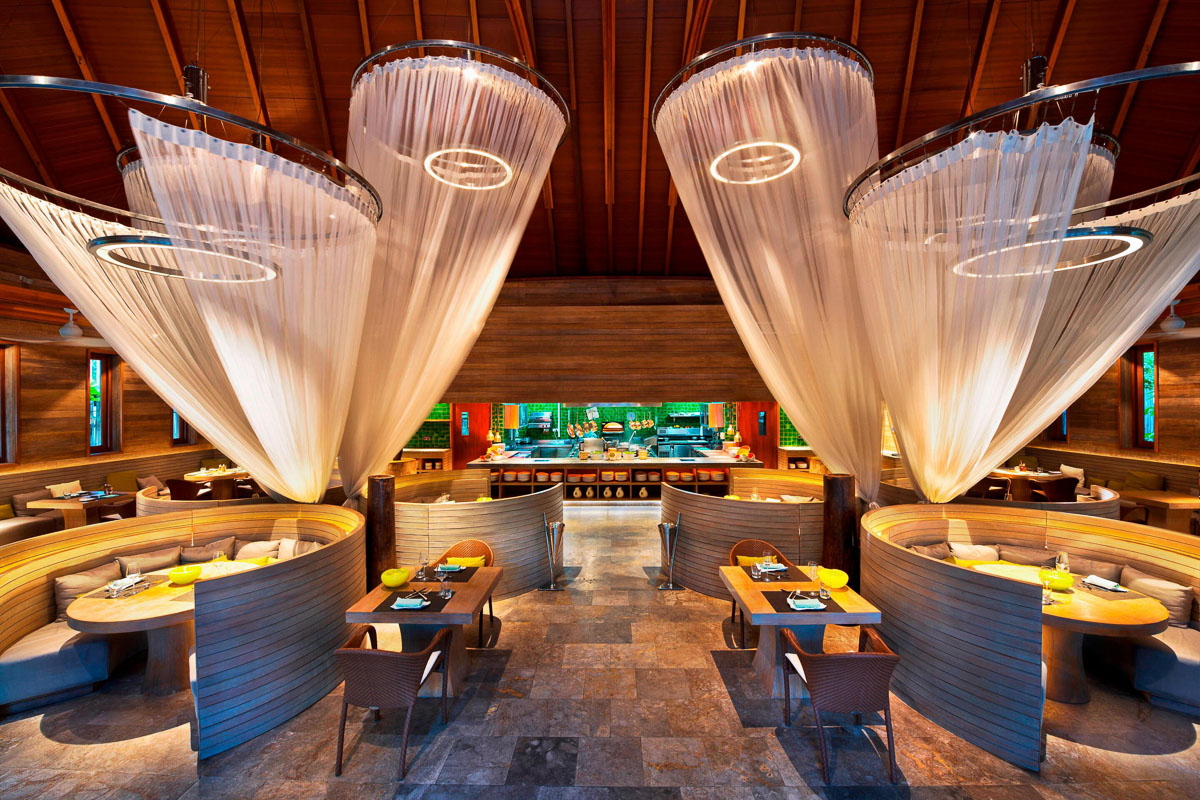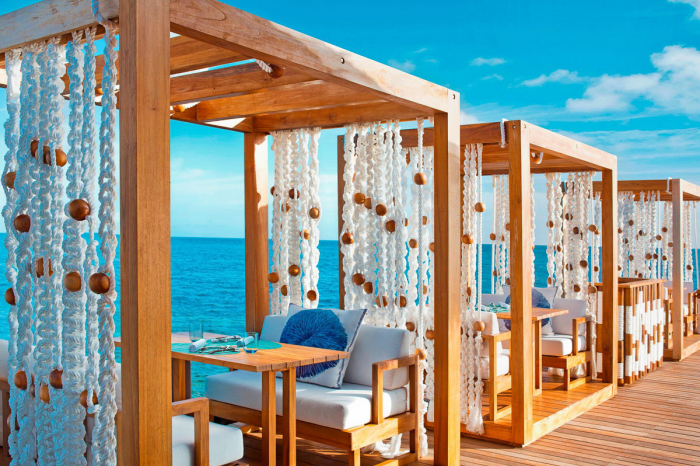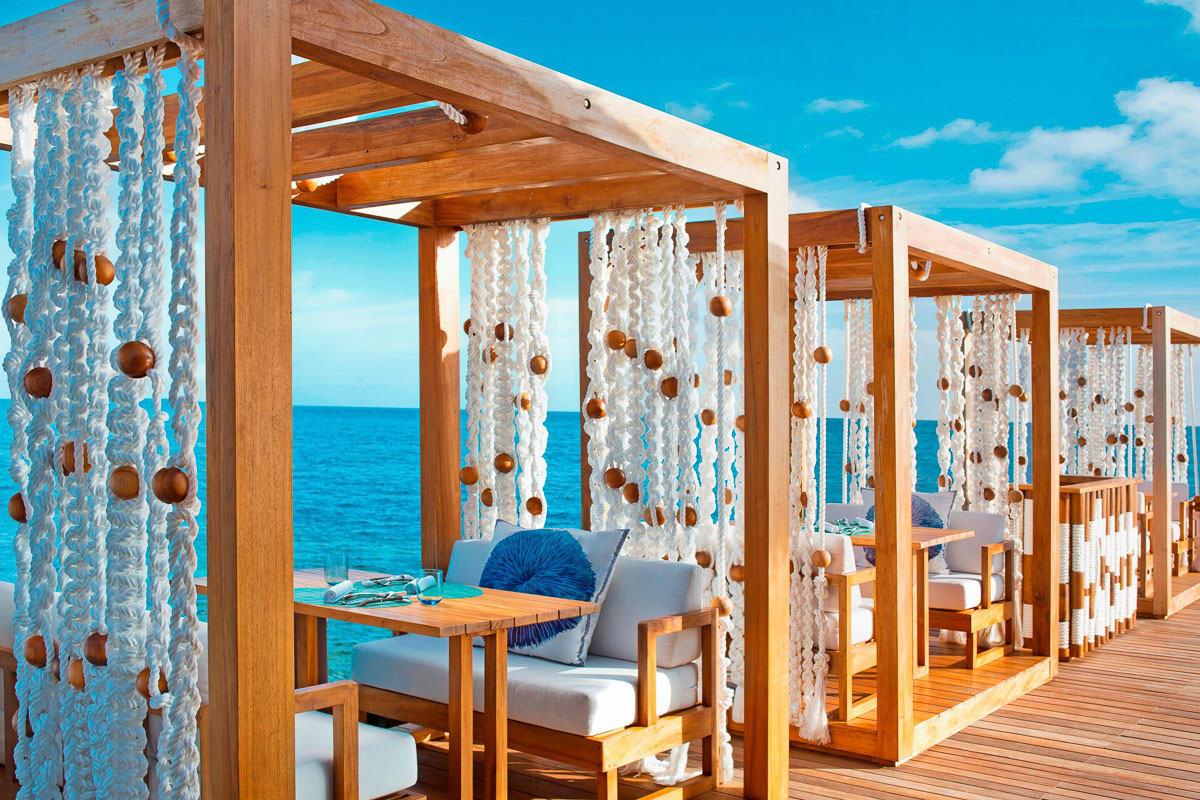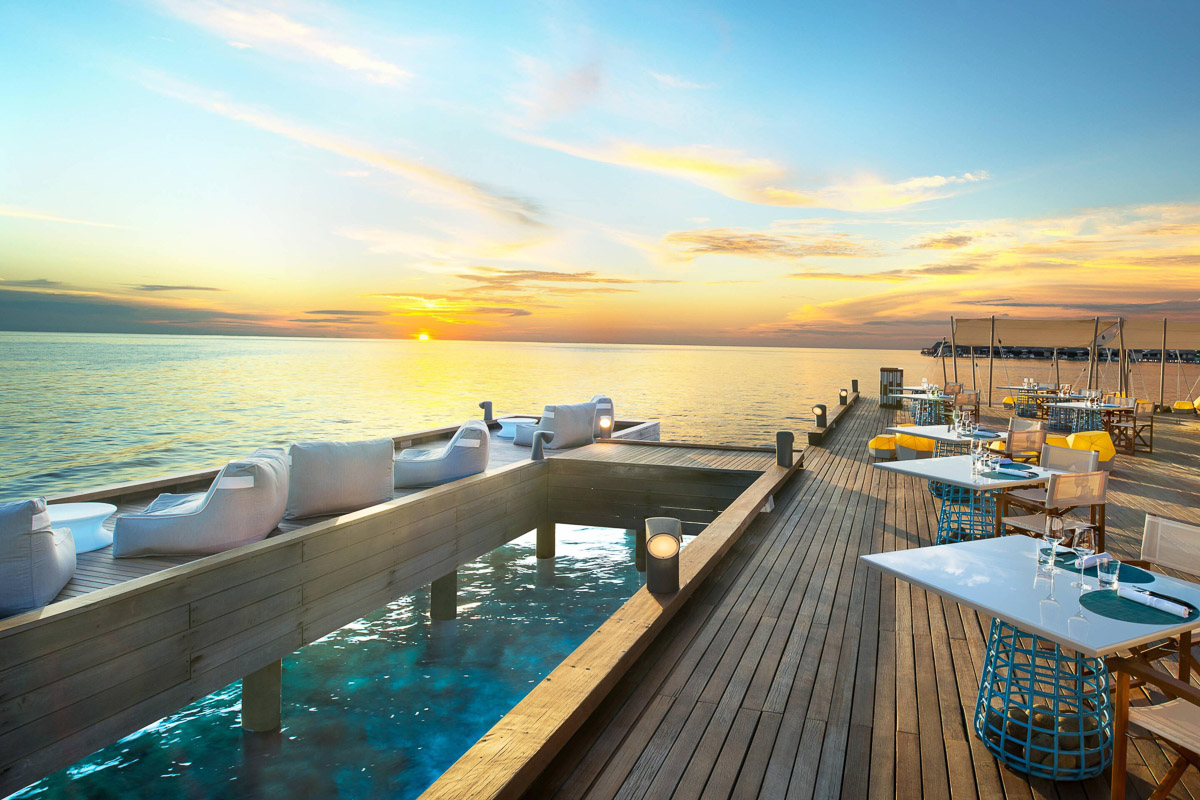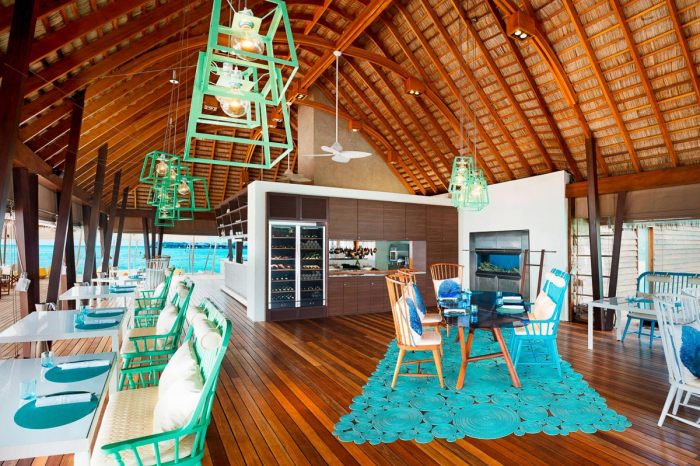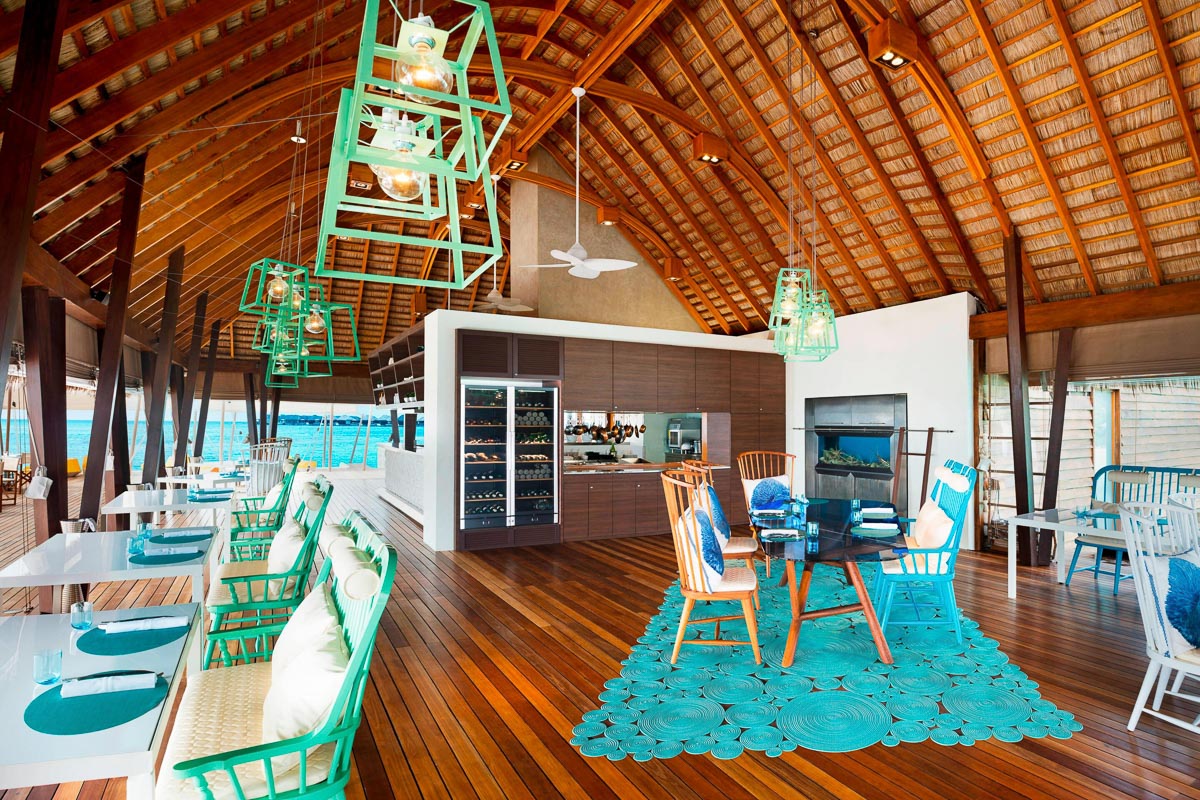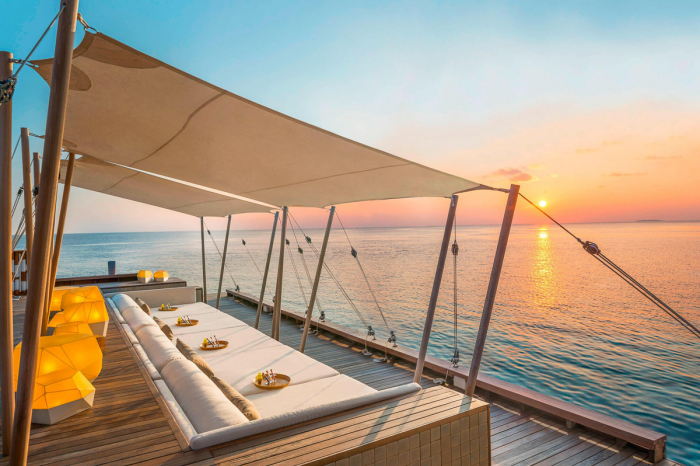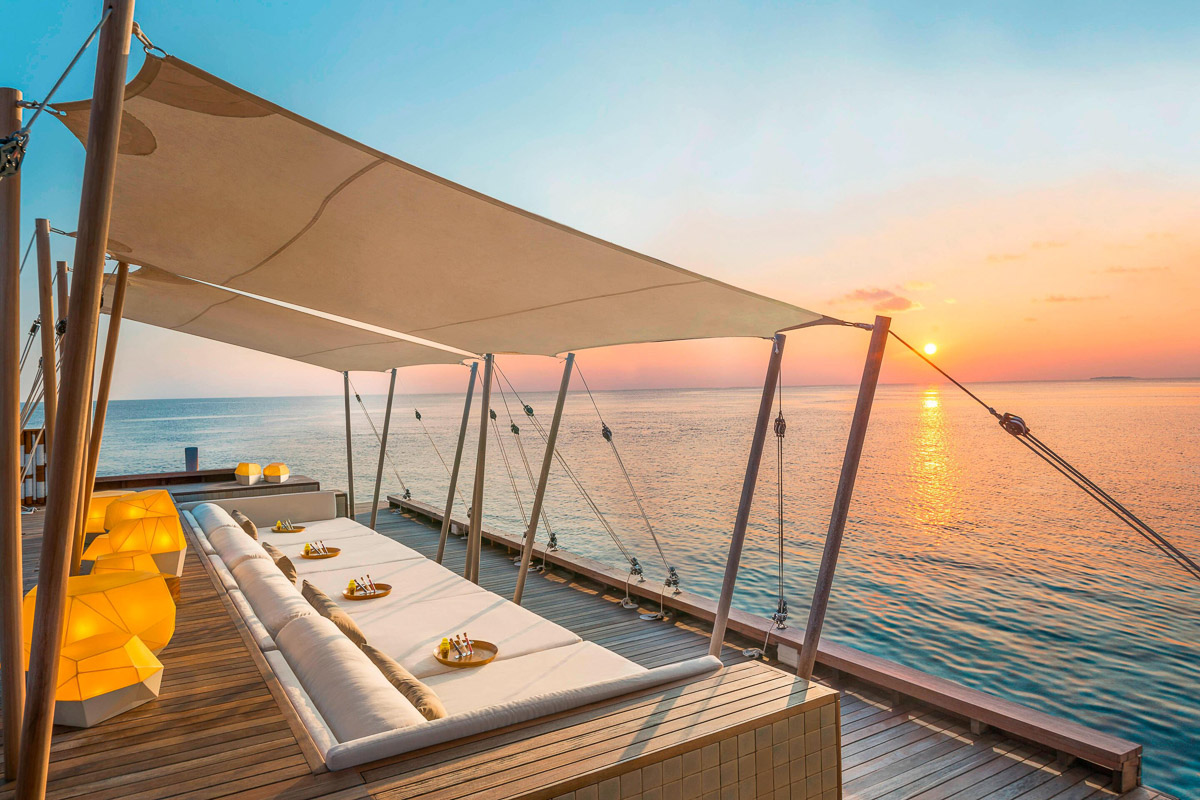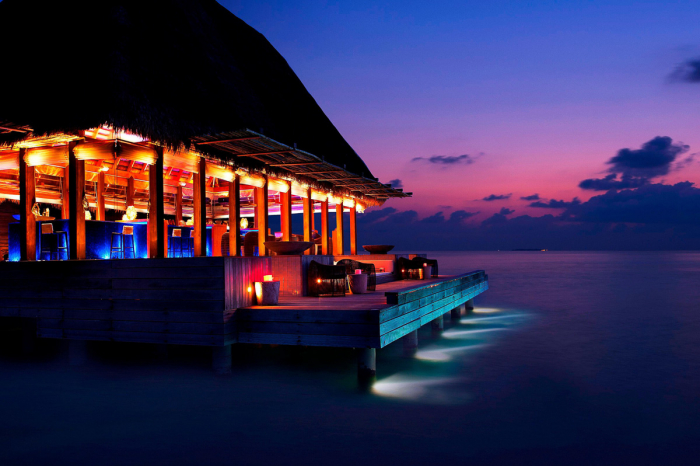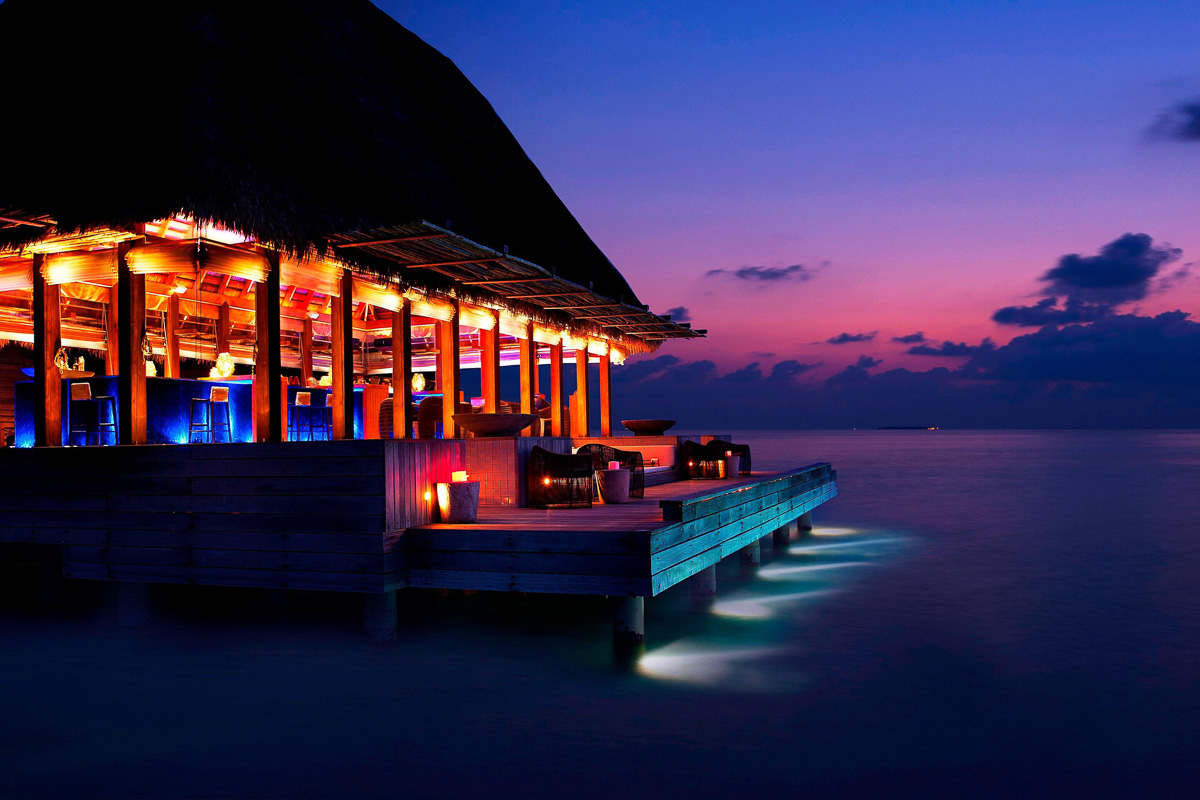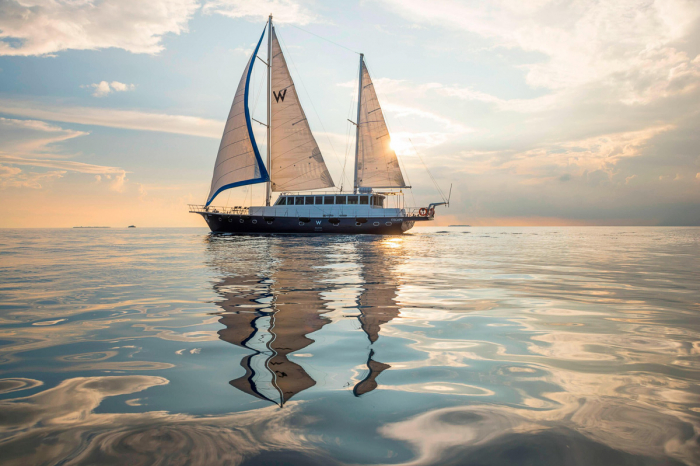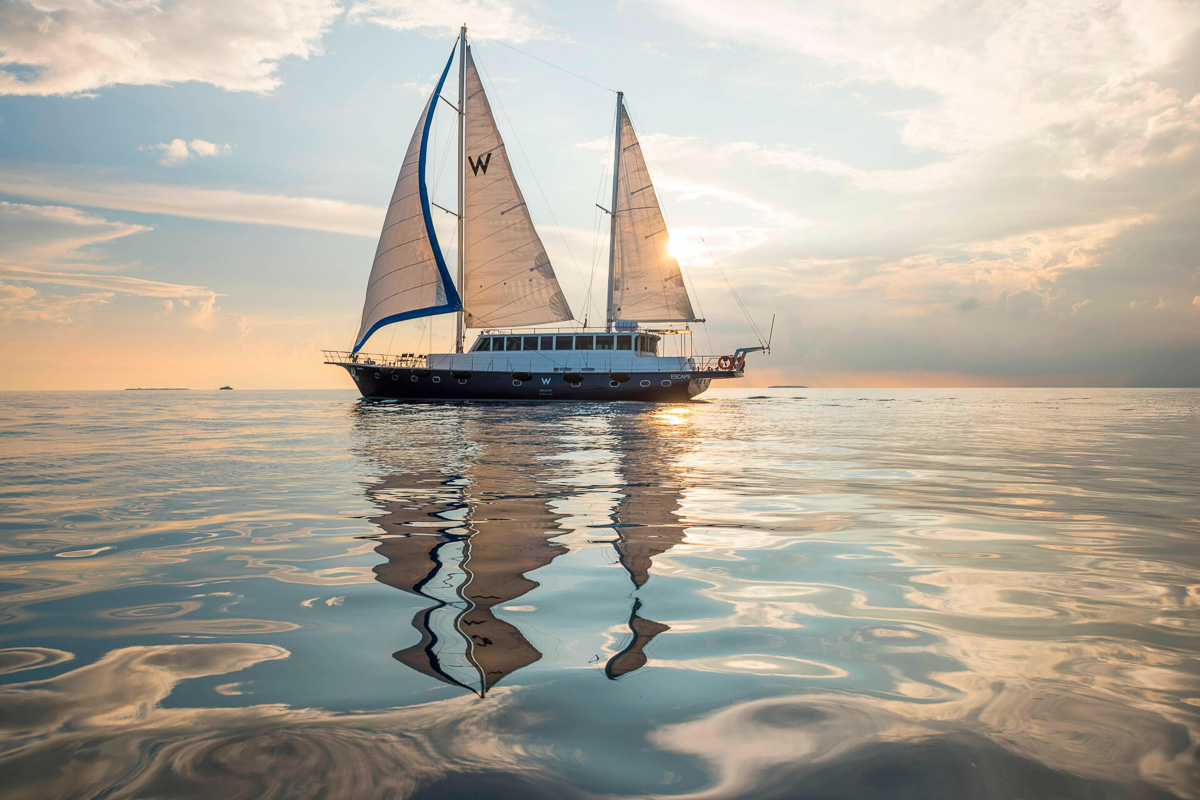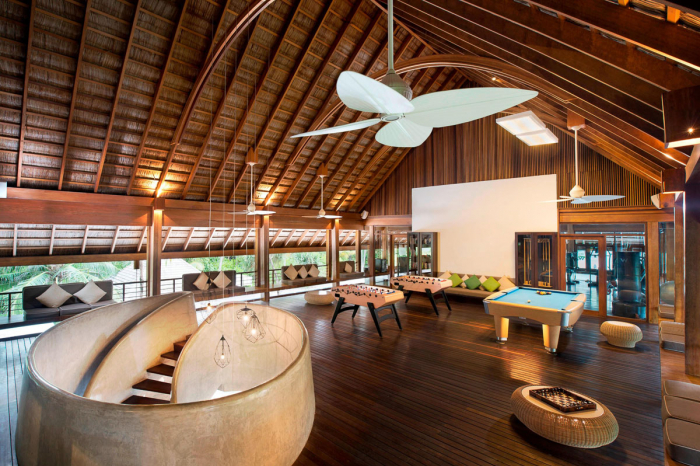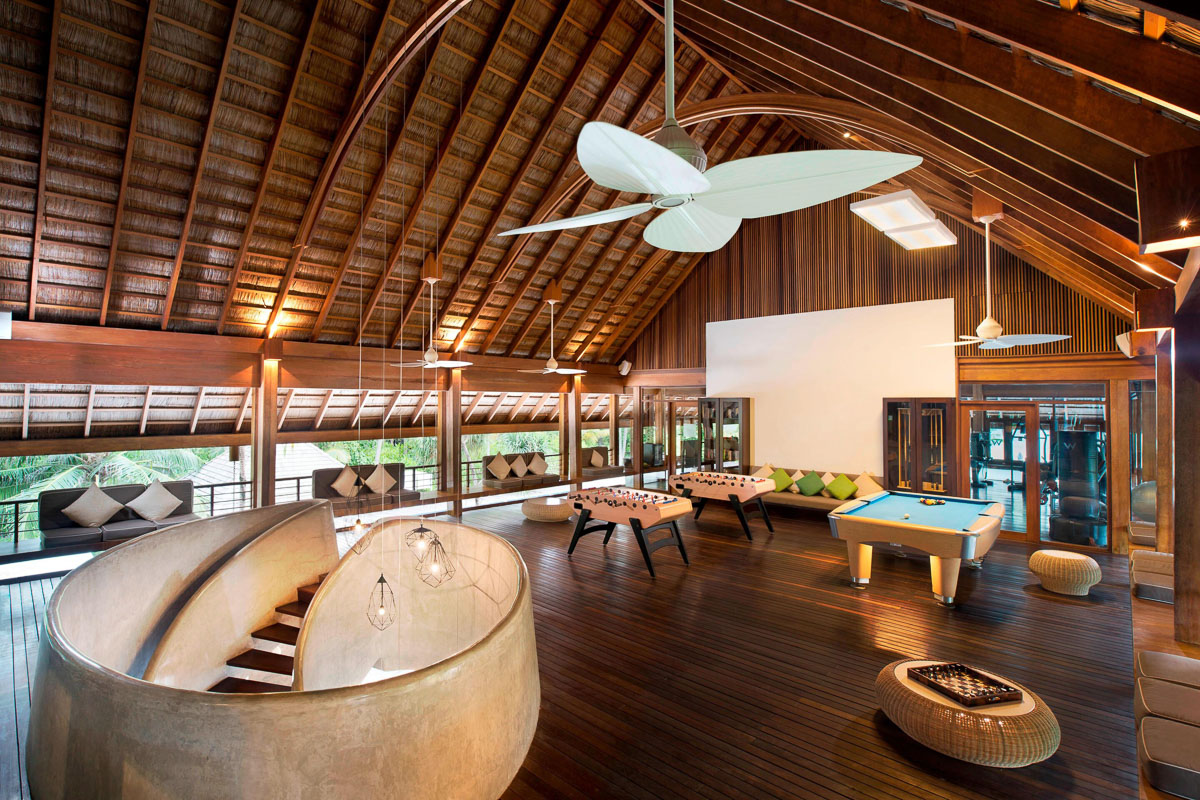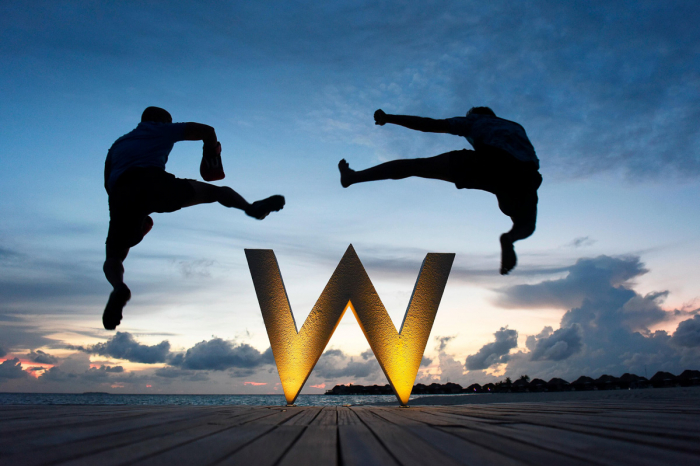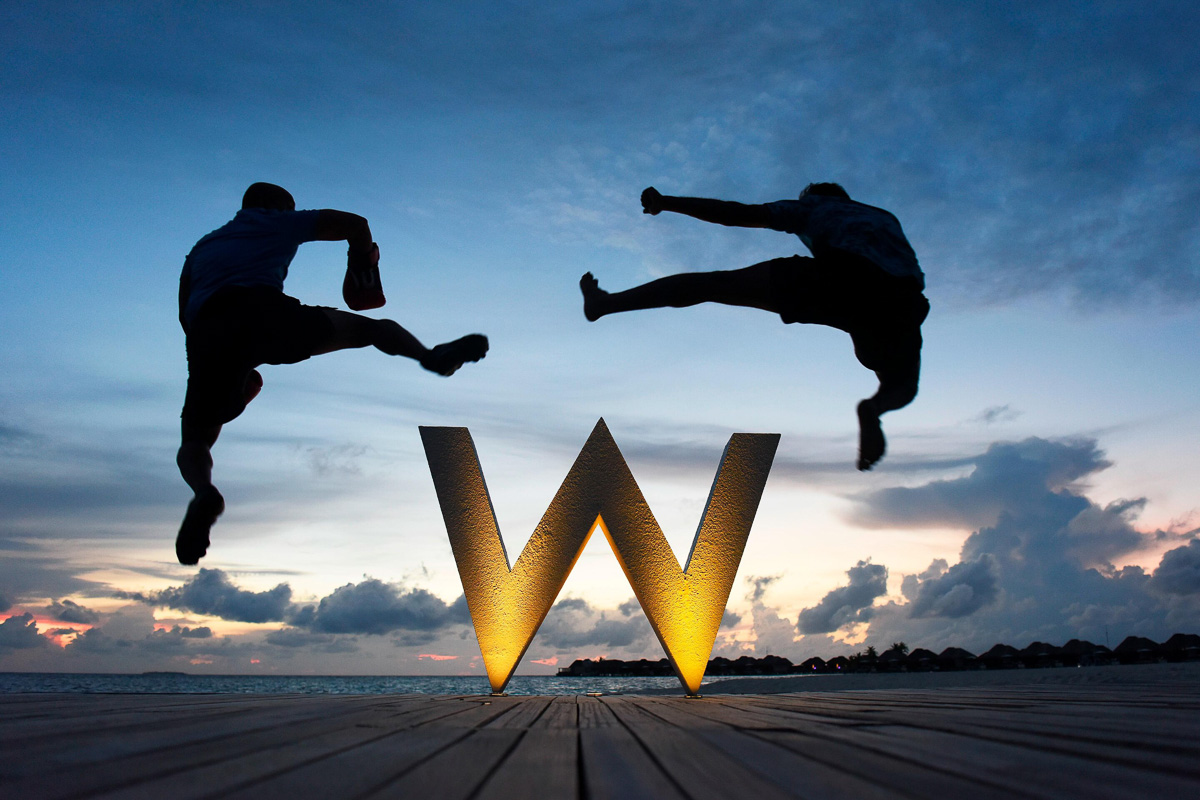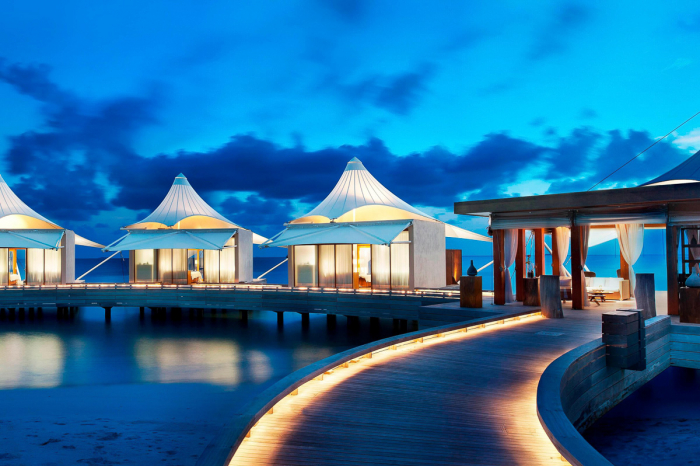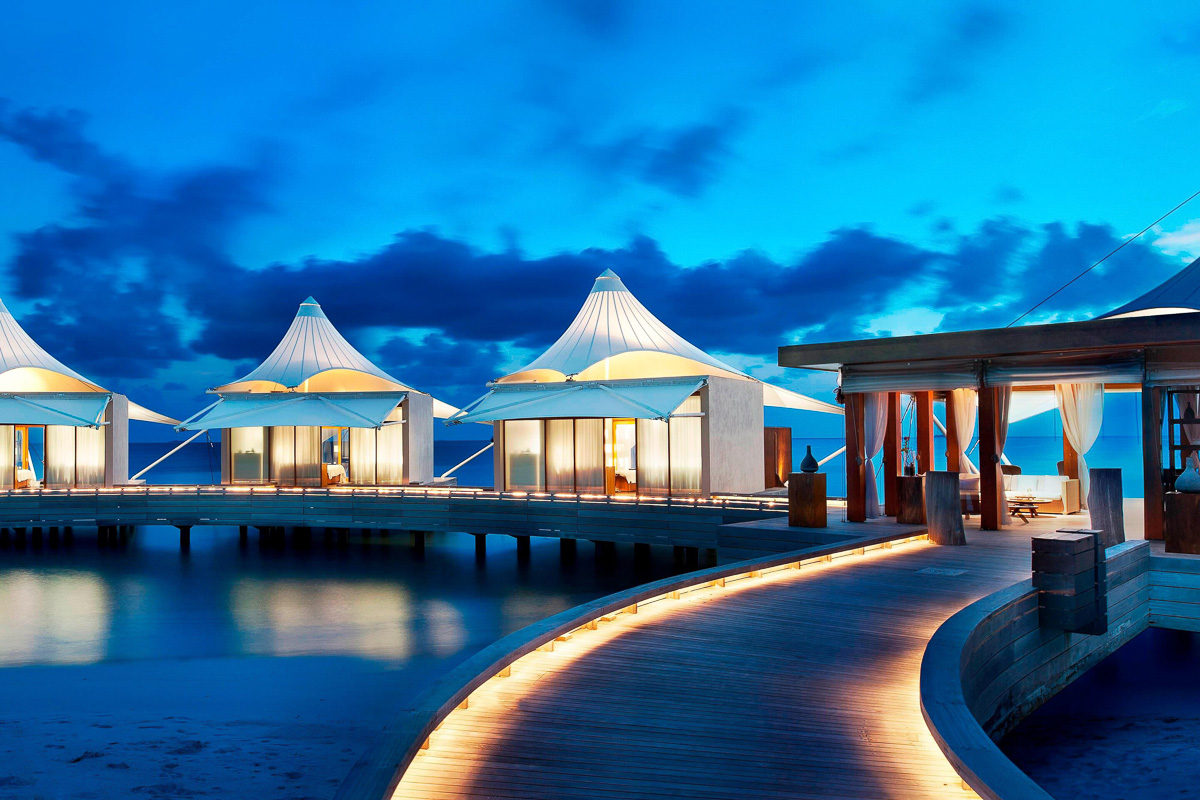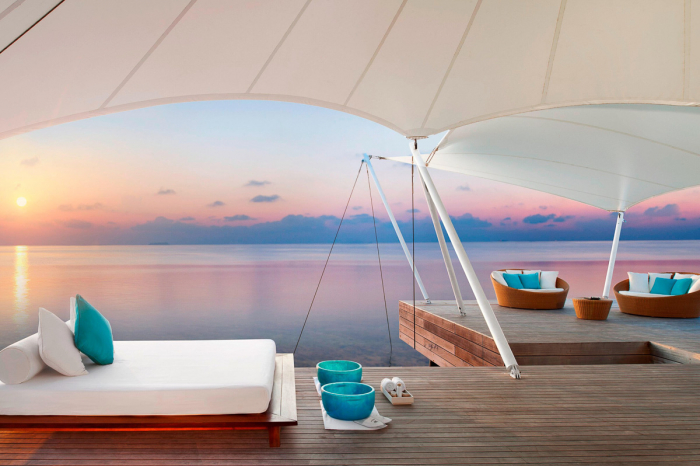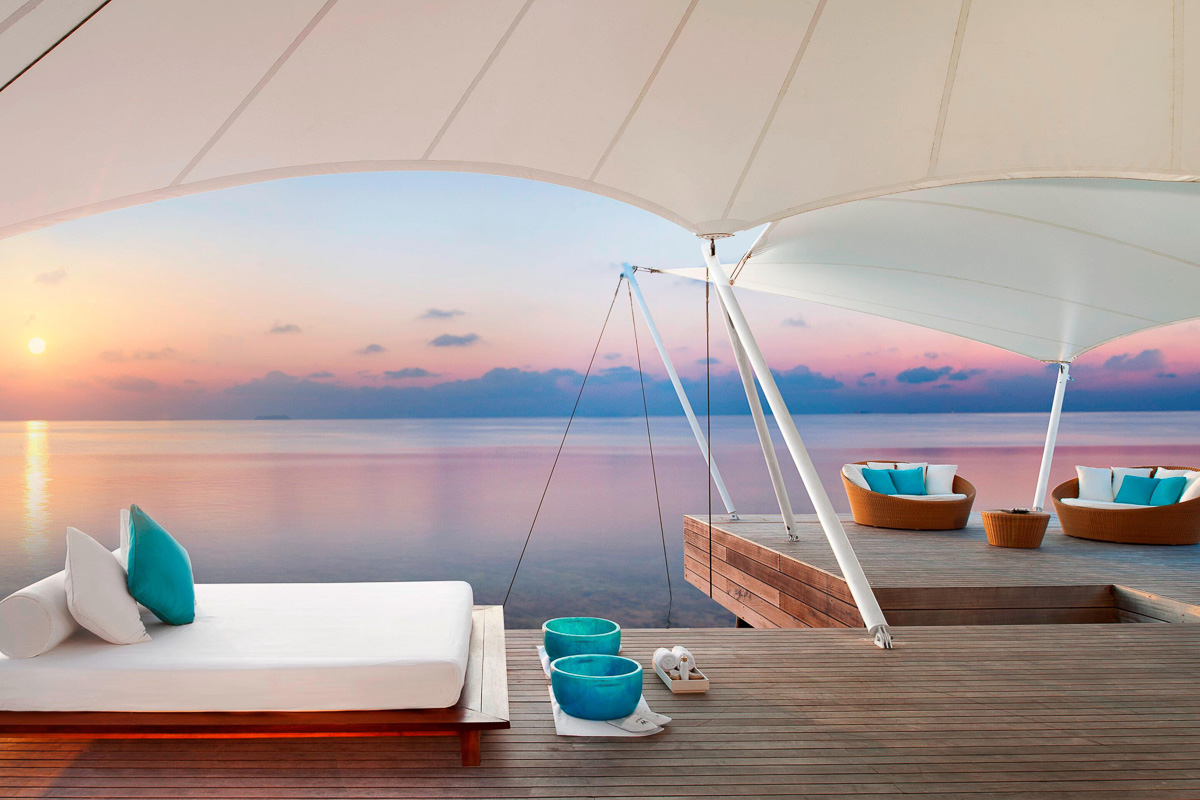 Overview
Dive beautiful reefs, pinnacles and manta sites from the superb dive centre
Indulgent restaurants and bars serving global cuisine and innovative cocktails
The perfect wellness retreat with a blissful spa and expert fitness team on hand
The heart-shaped private island of Fesdu is your picture-perfect paradise to escape the world. Set on powder-white sands amidst lush greenery and overlooking a cobalt blue lagoon, this five-star luxury retreat combines stunning natural beauty and elegant design. Relish W Retreat's extensive wellness and fitness opportunities, alongside sensational global flavours, exhilarating watersports, enriching excursions and incredible diving. Whether exploring manta and whale shark sites, indulging in the spa or relaxing in your opulent overwater villa, your Maldives holiday is sure to exceed expectations.
---
Rooms
---
Amenities
---
About
About W Retreat
Set amidst the turquoise waters of North Ari Atoll, W Retreat Maldives on Fesdu Island is surrounded by white, palm-fringed sands that blend into a blue lagoon. Experience the utmost privacy surrounded by untouched tropical nature, while attentive and friendly staff add their authentic Maldivian touch to five-star hospitality. Inspired by the bioluminescent marine life of the atoll, this contemporary resort's 'Let it Glow' theme reflects the Fesdu's idyllic, playful surroundings. From the moment you step onto the island, this secluded, yet welcoming escape brings your dream wellness retreat to life with a blissful spa, sublime infinity pool and an expert fitness team. 

This luxury five-star private island resort features overwater and beach villas with modern comforts and inviting private pools. After a day of special experiences, private excursions or simply doing nothing at all, savour global flavours in luxurious overwater and beach restaurants. Flirt with adventure in the on-site watersports hub and PADI 5-Star dive centre, and explore stunning islands, colourful reefs, manta ray playgrounds and the nearby Fesdu wreck. With day trips, liveaboards and an in-house marine biologist, W Retreat is the ultimate choice for divers seeking uncompromising luxury.
Explore the resort
W Retreat's overwater beach and private pool villas are contemporary in style with bright and spacious interiors. For an alternative to the powder-white beachfront, the beautiful infinity pool is dotted with relaxing sunbeds and invites guests for a refreshing dip. Enjoy a wellness retreat in the spa, along with yoga classes on the sundeck with panoramic views. Plus, a fully-equipped gym and a fitness team offer classes such as boxing, martial arts and aqua aerobics to complete your health regime.
Three restaurants and two bars are dispersed across the island, offering global cuisine, Maldivian delights, fresh seafood, and BBQ as well as fine wines, beers and innovative cocktails. As you indulge, you'll enjoy breathtaking ocean and sunset views while dining overwater, beachside or anywhere else of your choice. Enjoy island hopping, snorkeling and cruises on the resort's private luxury yacht - Escape - or on the traditional dhoni for an unforgettable day on the water. Craving adventure? Visit 'WAVE' - the watersports centre offering motorised and non-motorised activities. Plus, the gorgeous house reef is yours to explore - ask the in-house marine biologist for a guided tour!
Diving from W Resort
The resort's Down Under Dive Centre operates a luxury service of comfortable dive boats complete with dry areas, bathrooms, sundecks and unlimited soft drink refreshments. Private luxury yacht dive trips and overnight liveaboards are also available, and all instructors are highly experienced, fun and professional. Scubapro rental gear and nitrox are available, and the outstanding team teaches a full range of PADI courses from beginner to divemaster, as well as specialties. The dive centre also has a unique marine biology station, where guests can enjoy educational programs, presentations, and guided trips with the resident marine biologist. 
In addition to gorgeous corals, macro critters and exotic fish, you can encounter reef sharks, turtles, a variety of rays, and the main attraction - mantas! Stunning dive sites are right on the resort's doorstep, including the breathtaking house reef and nearby spots with caves, overhangs and pinnacles. There's also the Fesdu shipwreck to tempt divers. Other favourites include Maaya Thila, Fishhead, Malhoss Thila and Himendhoo Thila. The famous Whale Shark Point is the place to spot the world's largest fish, and to top it all off, a private yacht trip to the iconic Hammerhead Shark Point is sure to excite!
Conservation efforts
W Retreat's dive and watersports centre offers engaging activities to immerse guests in the natural environment and cultural heritage of the Maldives. One of the resort's key players is its very own marine biologist, leading conservation initiatives such as coral rehabilitation, and educational programs to preserve a healthy ecological environment at W Retreat.
The team has recently been dedicated to removing crown of thorns starfish from the house reef. Each of these beautiful, yet problematic starfish can eat nearly a square foot of coral a day, so their removal is vital to reef health. The team also offers guests dive against debris and coral conservation dives, focusing on tackling ocean pollution, highlighting the importance of a plastic-free ocean, and raising awareness of the protection of fragile aquatic environments.
---
Top tips
For a glamorous snorkelling and sailing experience, take a luxury trip onboard ESCAPE - the resort's fabulous 24-metre private yacht.
Pay a visit to the resident marine biologist, who is more than happy to share knowledge of the atoll's interesting marine species, and can even provide guided snorkelling and diving tours.
Looking for a real life castaway experience? Book a trip to Gaafushi Island for a secluded paradise picnic, or stay overnight and relax under the stars.
It's not just about divers, opt for a once-in-a-lifetime night snorkelling experience and see the house reef come alive under the starry sky.
---
Diving
Diving in North Ari Atoll
Schooling reef fish

Year round
North Ari Atoll is home to hundreds of exciting dive sites providing some of the best diving experiences in the Maldives. Incredible marine life encounters with manta rays, grey reef sharks, and schools of barracuda await. And with authentic local experiences, luxury private island getaways, and everything in between, North Ari is the perfect escape for anyone looking for an idyllic Maldivian holiday.
---
Resort checklist
Number of rooms
77
Official dive center rating
PADI 5-Star Dive Centre
Courses offered
Discover Scuba Diving, Open Water, Advanced Open Water, Rescue, Dive Master, PADI Specialty Courses
---