Exceptional Egyptian Red Sea diving itineraries from a stable and smooth-sailing safari yacht
from
$152
/day
per person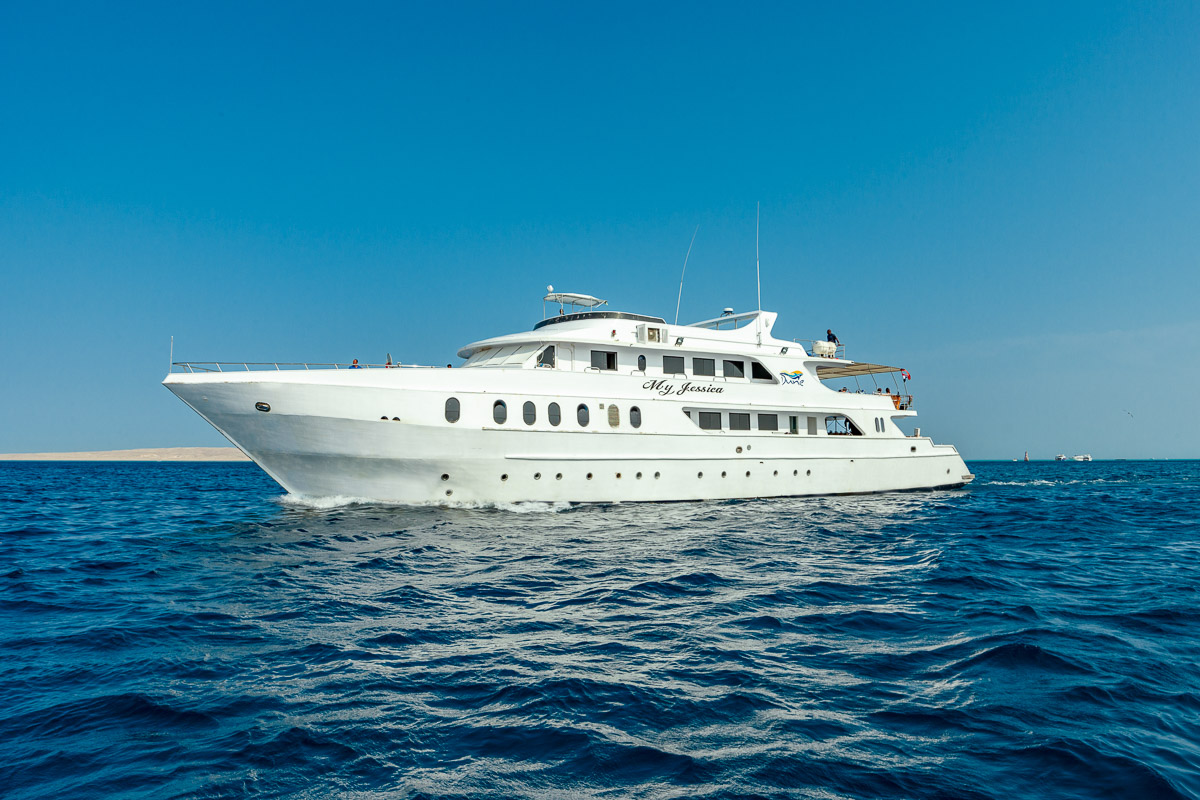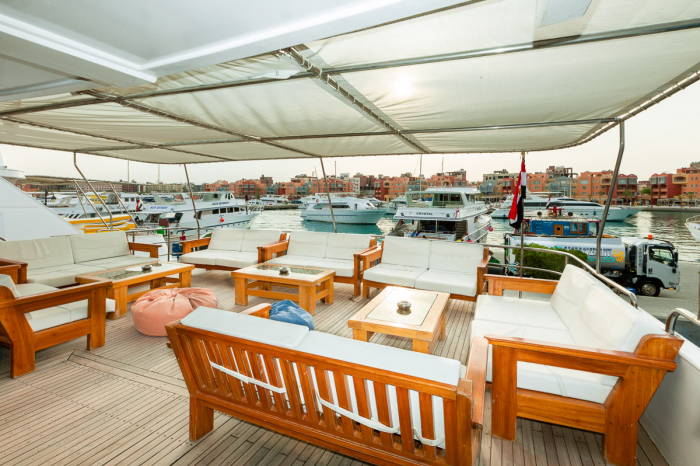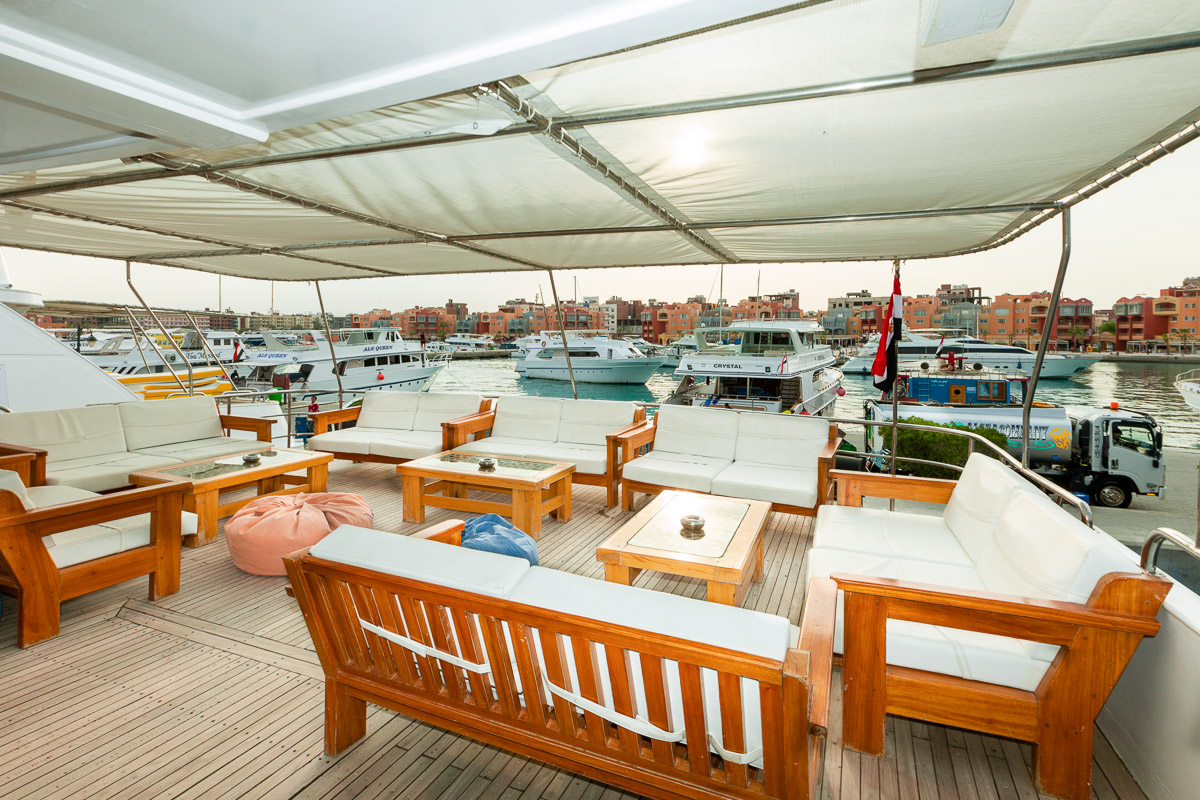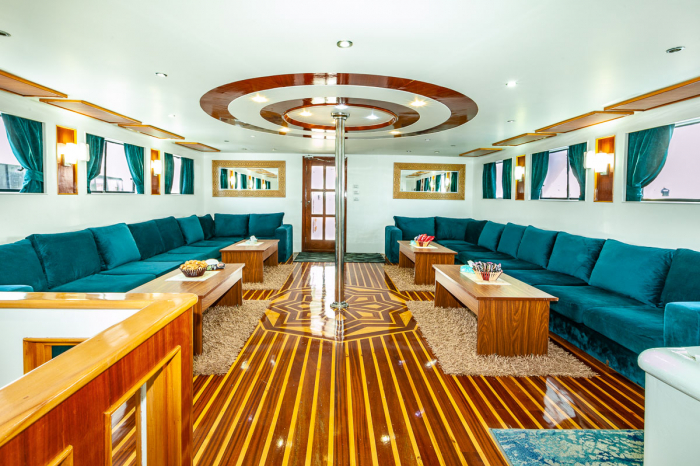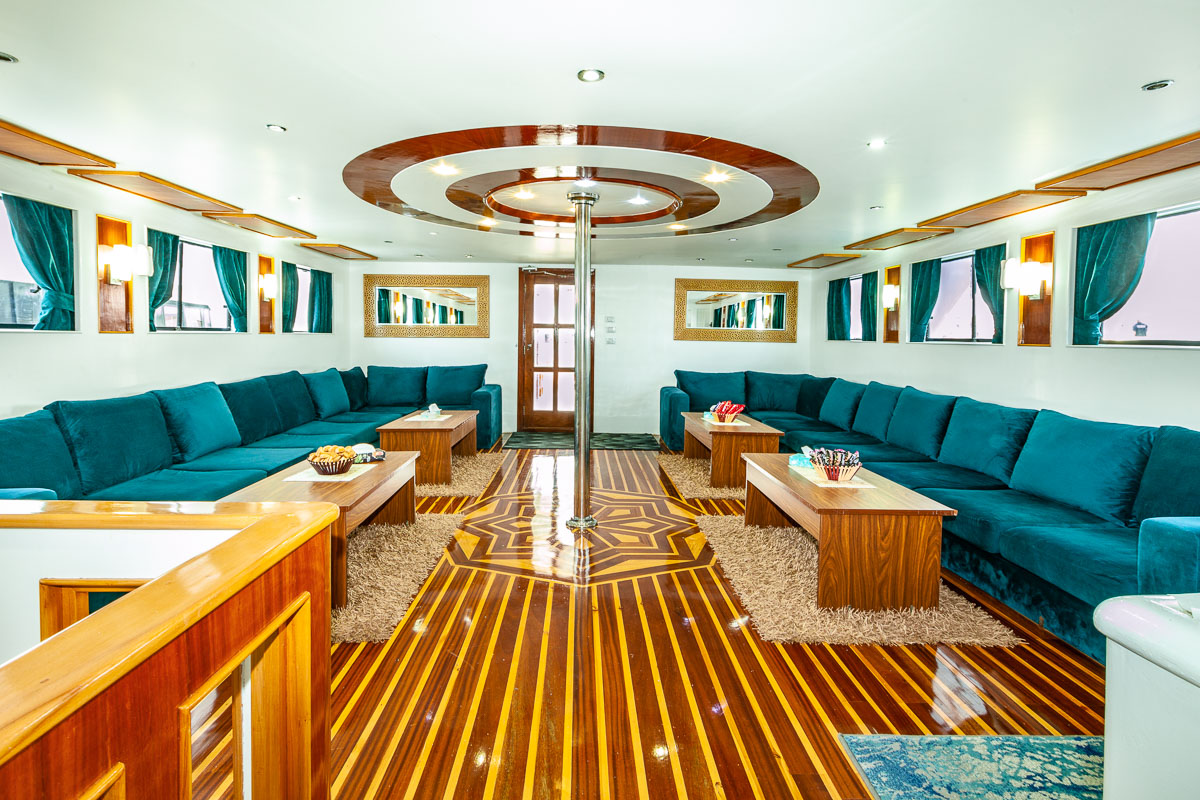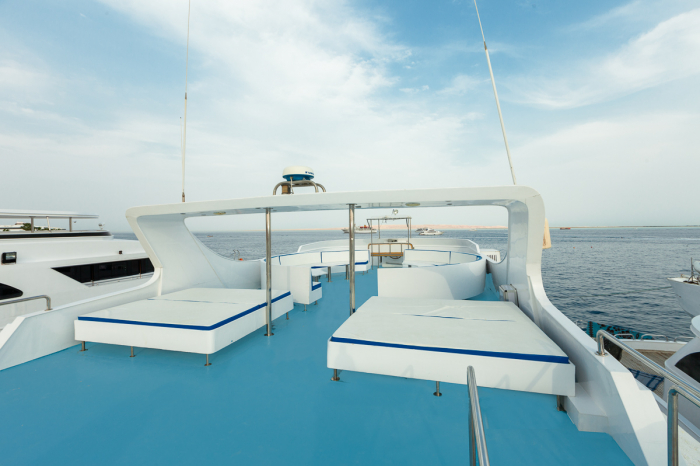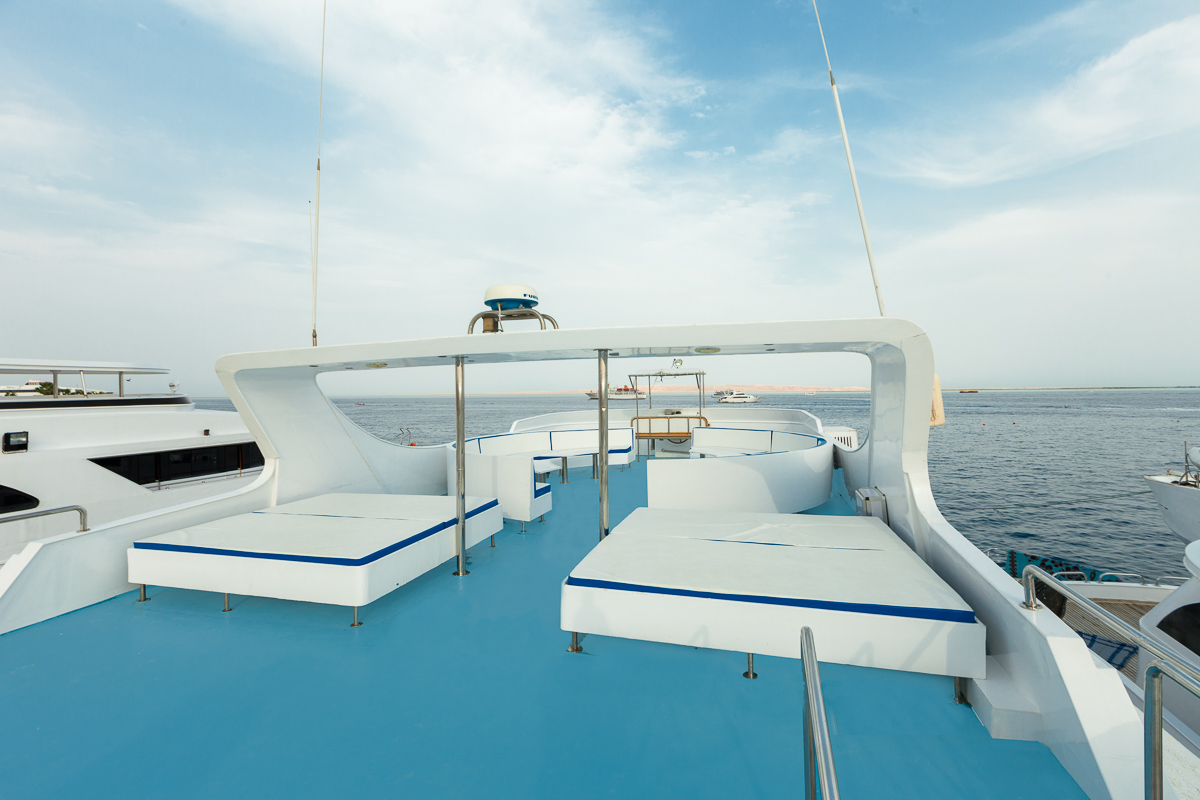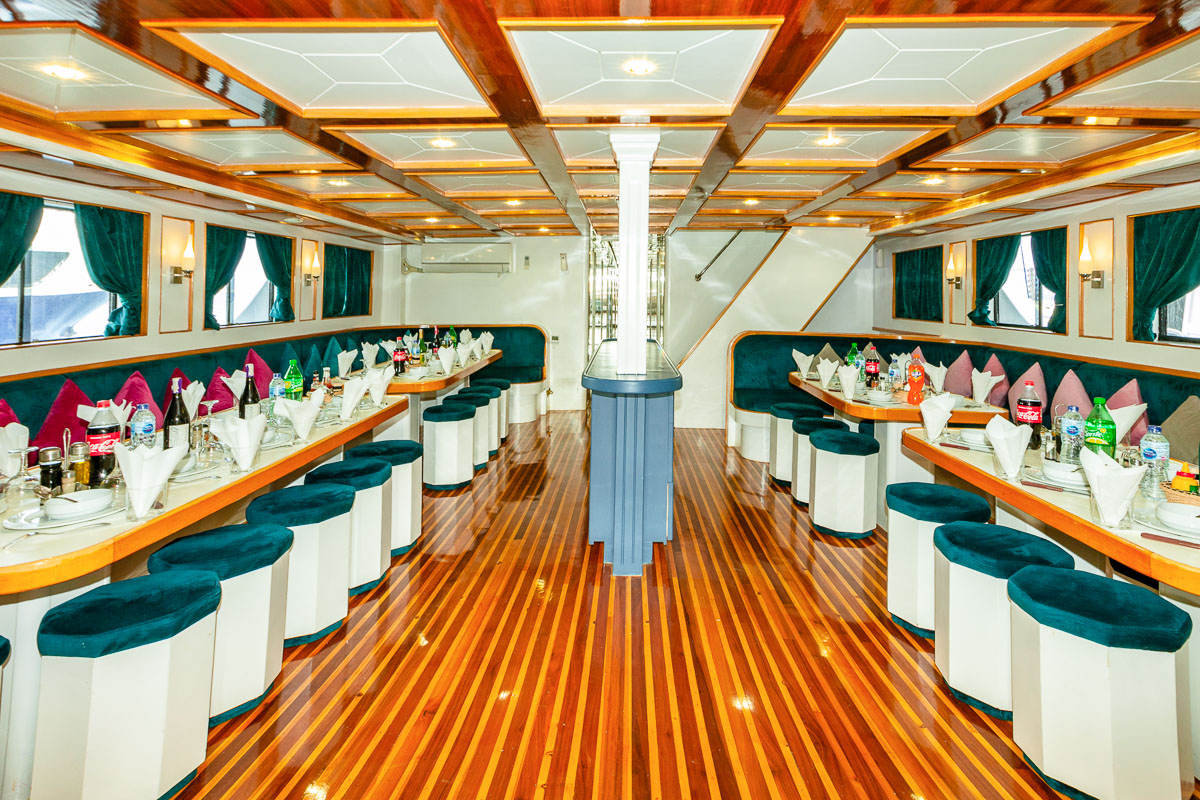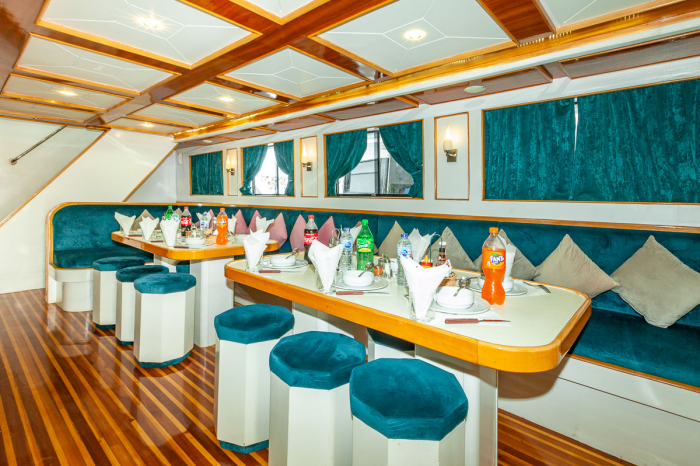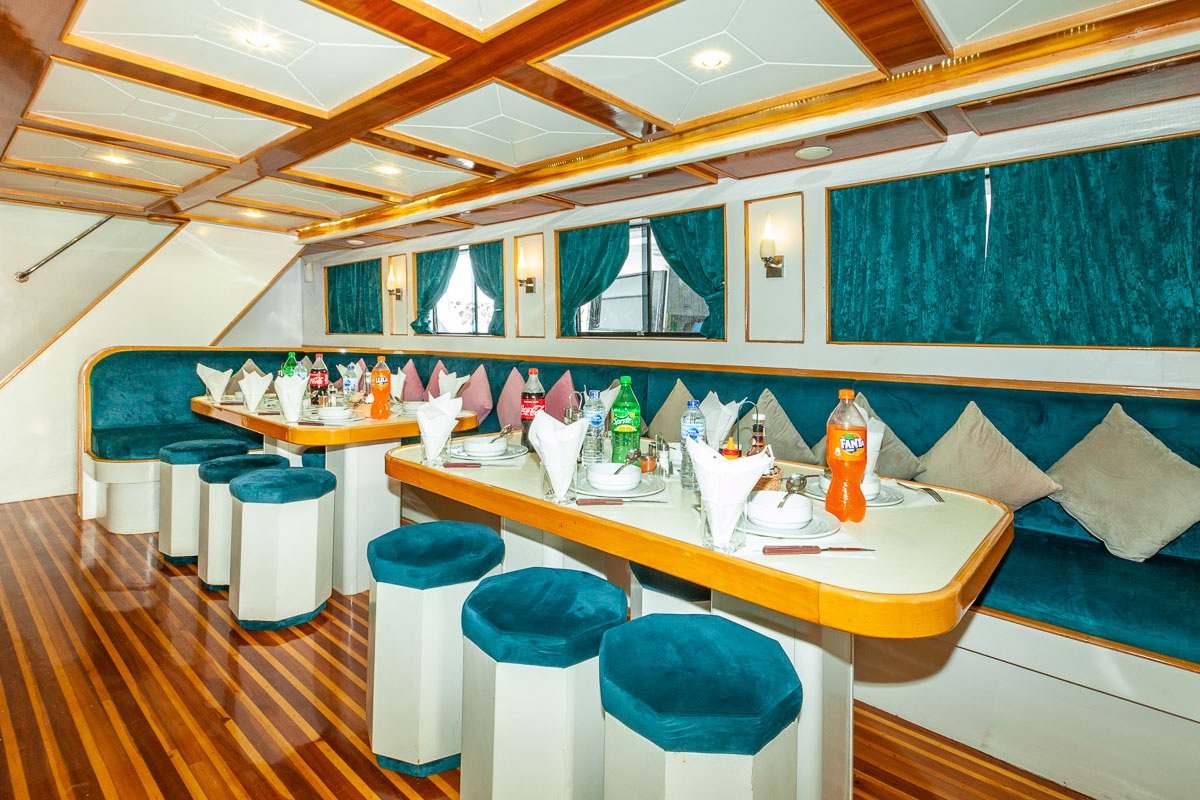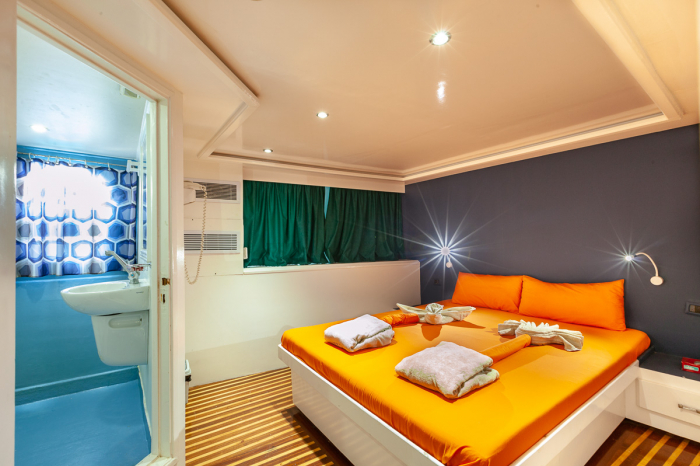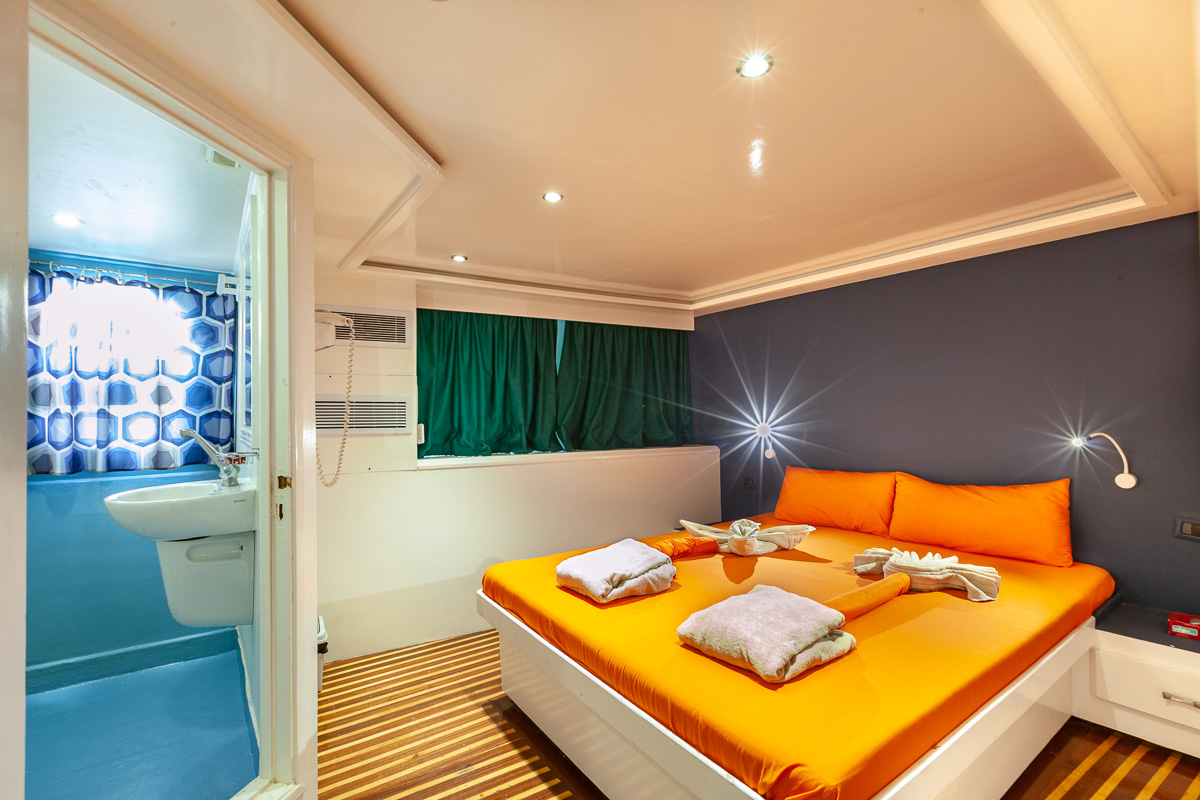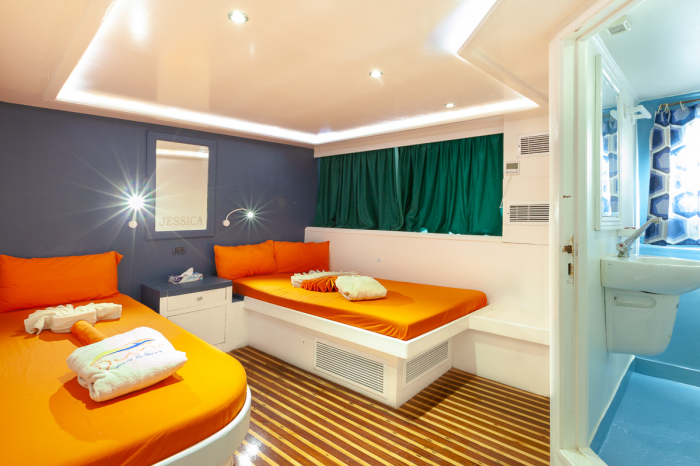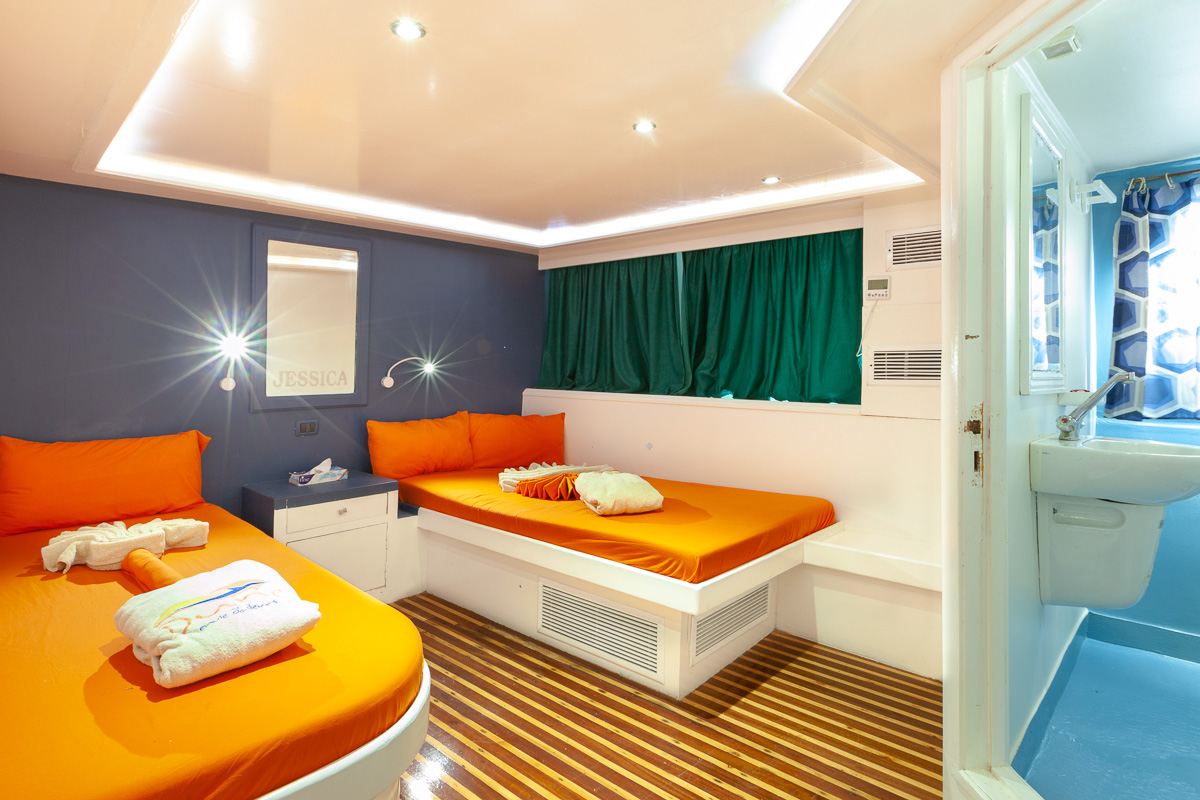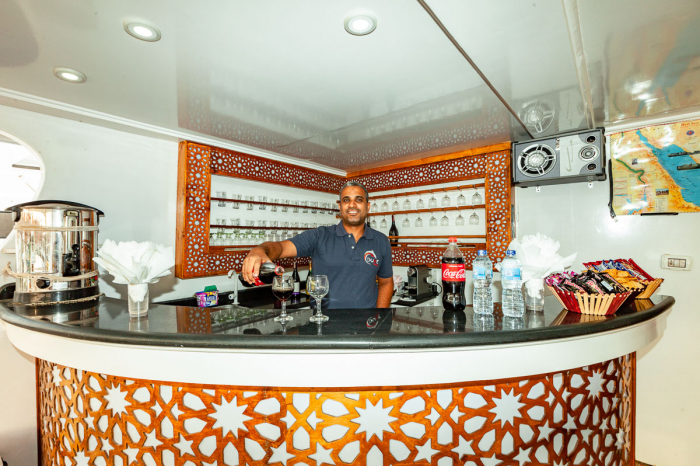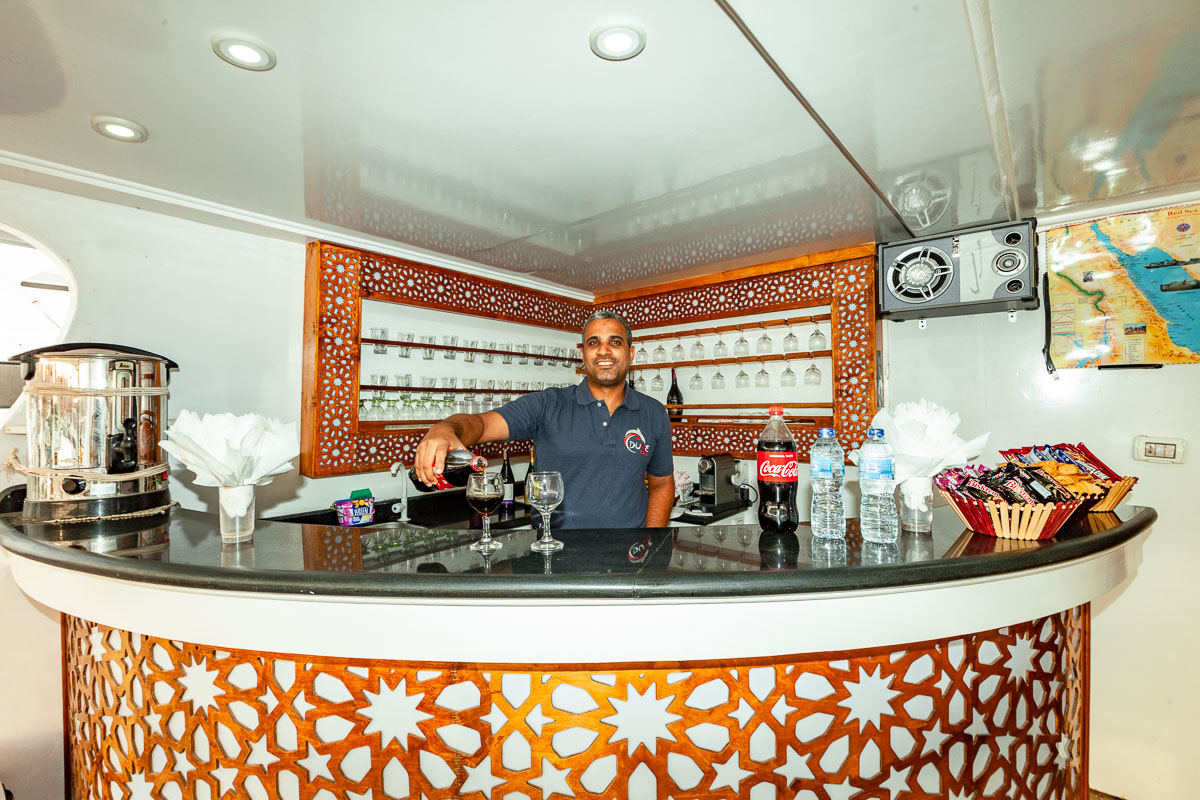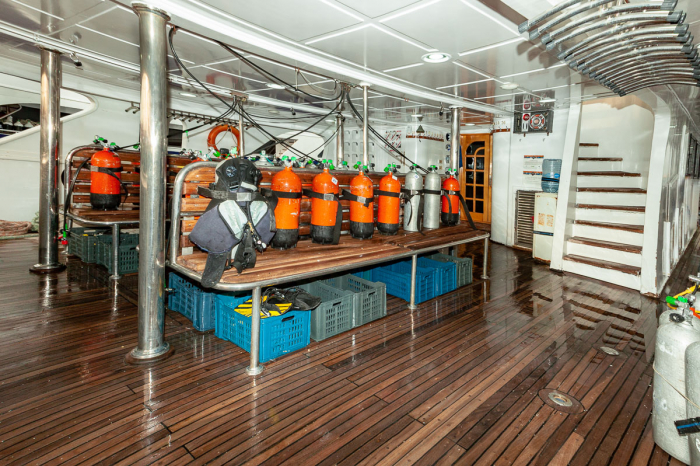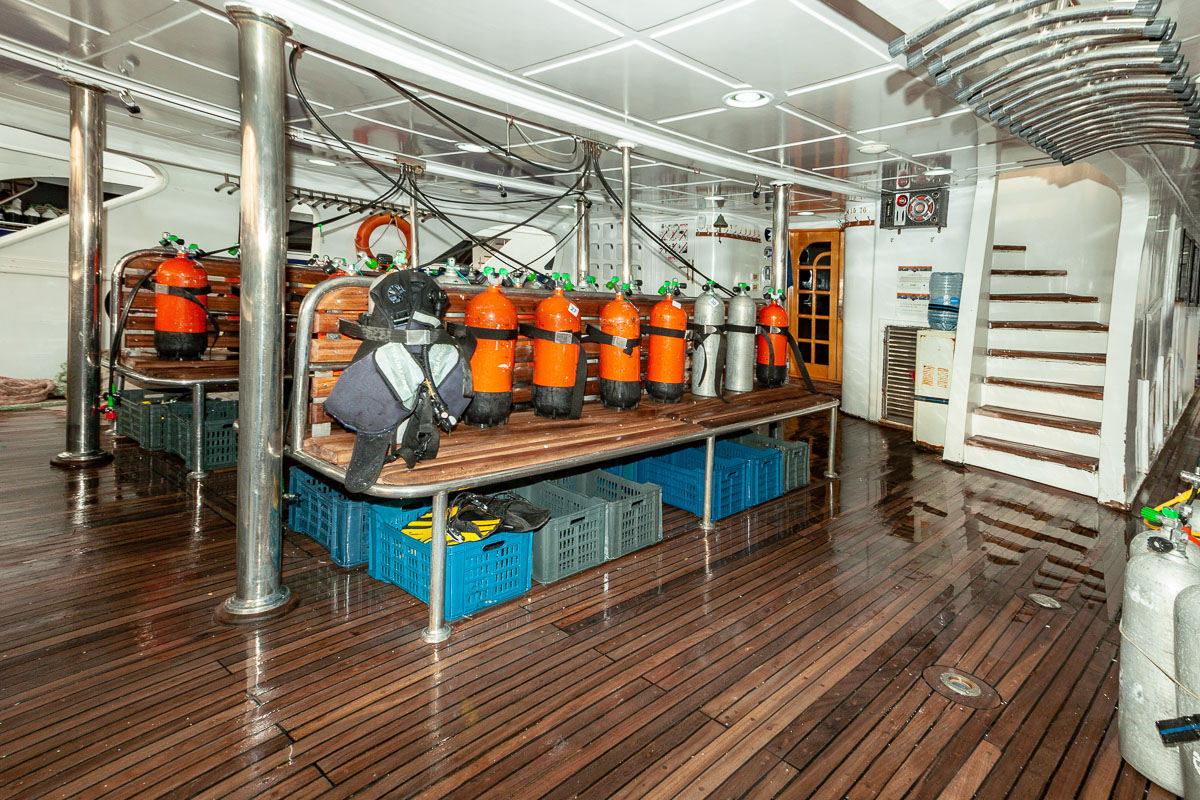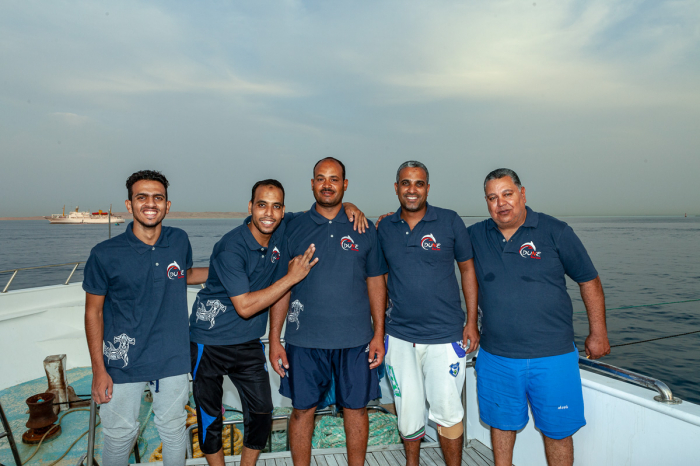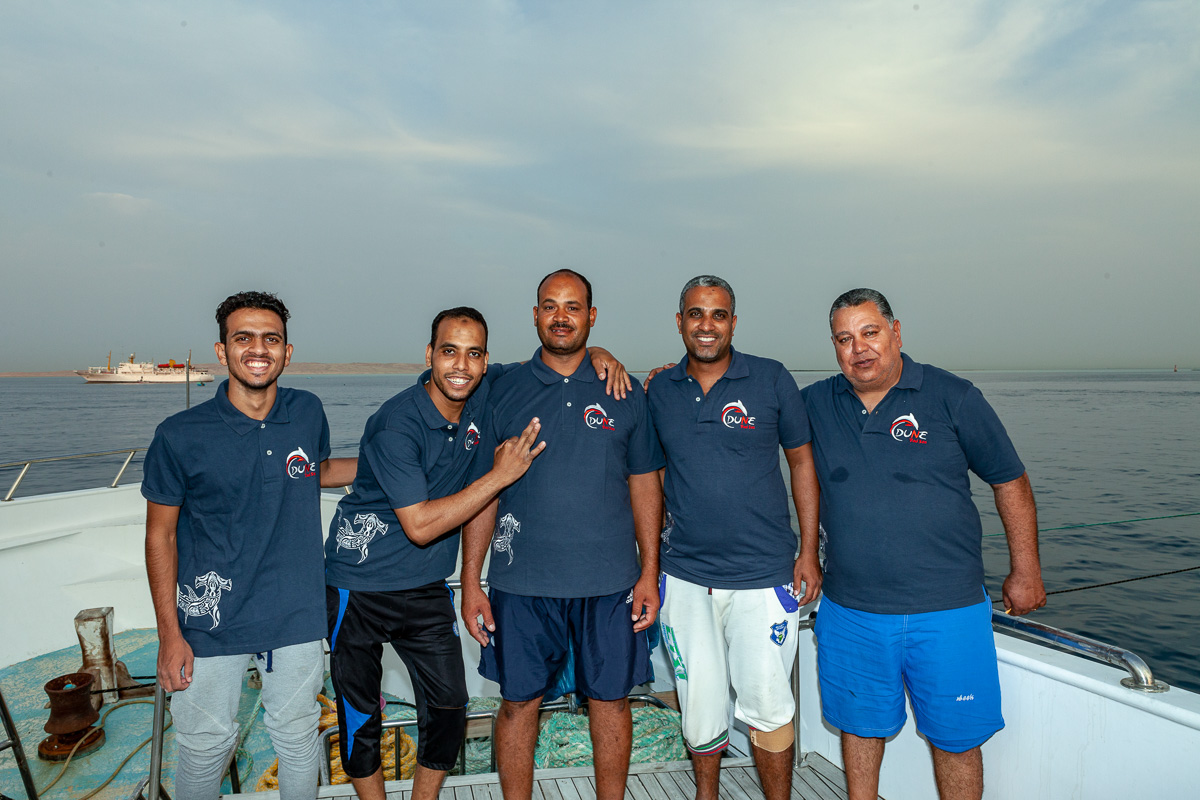 Overview
Eight-day liveaboard safaris in the northern, central, and southern Red Sea
Generous common areas, ideal for relaxing during surface intervals
Three to four dives each day, exploring coral reefs, shipwrecks, and walls
PADI courses with real reef diving throughout the certifying process
Custom designed with divers in mind, Jessica is a dream Red Sea liveaboard, boasting contemporary interiors, comfortable cabins, and outstanding facilities for divers. This boat is well-known for its friendly and patient crew, happy to offer hands-on service and cater to your every need at sea. Dive up to four times a day, taking in the Egyptian Red Sea's most exciting reefs, walls, and wrecks - home to dolphins, sharks, and vast clouds of colourful fish. In between dives, you'll have plenty of room to relax and time to take in activities like PADI courses, snorkelling, and sundowner cocktails with a view from the sundeck.
Boat checklist
Number of cabins
15
Itineraries
Scheduled, private charter available
Upcoming trips
---
Cabins
Amenities
Boat
Dive facilities
---
---
Vessel
Vessel information
Part of Egypt's renowned Dune fleet, Jessica offers exciting liveaboard itineraries in the northern, central, and southern Red Sea - with different trips to suit every skill level. This is a spacious and stable power yacht, with stylish interiors and a highly-trained service team - dedicated to your comfort and safety at sea. Up to four dives a day are offered, in addition to snorkelling and wildlife watching any time the boat isn't moving. When you aren't out exploring, you'll enjoy a luxurious and laid-back atmosphere onboard, perfect for rest, relaxation, and getting to know your fellow adventurers.
Jessica offers diverse seasonal voyages throughout Egypt's Red Sea, with themed itineraries focused on reef diving, marine wildlife, and sombre shipwrecks. And, you'll feel perfectly looked after thanks to this liveaboard's outstanding guest service, with a highly skilled crew appearing when needed, then slipping into the background to let you enjoy your trip. They're happy to offer extra help for beginners, conduct diving courses even for beginners, and help plan special events, occasions, and details - to make your trip truly unforgettable.
Onboard Jessica
Jessica offers generous twin and double cabins with modern furnishings and more space than most boats in the region. Outside your cabin door, you'll find air-conditioned common areas, with a salon and dining room, complete with comfortable couches and an entertainment centre. Three delectable meals are served each day, featuring a mix of local and international dishes with options to suit all tastes. Coffee, tea, snacks, and fruit are available around the clock, and beer, wine, and select spirits are sold after the day's in-water activities end. Head topside during your surface intervals to relax in a sun lounger or comfortable shaded seating area, and take in the view.
Diving from Jessica
This boat was designed especially for Red Sea diving adventures, perfectly balancing diver friendly details with creature comforts. You'll enjoy a week or more of easy diving from two custom zodiacs - with descents made straight into the action, and no long surface swims. Plus, patient and professional guiding and PADI courses conducted by a highly-professional international team of instructors and guides. Back on the spacious, shaded dive deck, you'll have access to individual gear storage, showers, and camera rinse bins. Perfectly maintained rental equipment, 15-litre tanks, and free nitrox for qualified divers are also available.
Top tips
Bring a bit of pocket cash for onboard extras like gear rental, courses, gratuities, and drinks from the bar.
Opt for an upper deck cabin if you are naturally prone to seasickness!
Pack easy to layer outfits for hot, dry days and cool breezy nights at sea.
This vessel offers itineraries to suit all skill levels, including complete beginners.
---