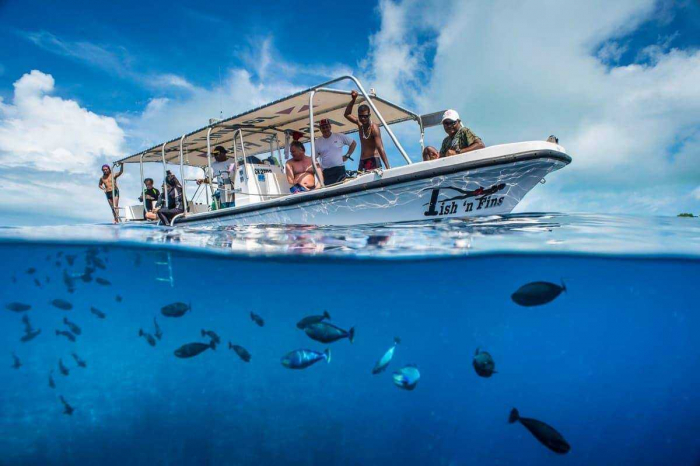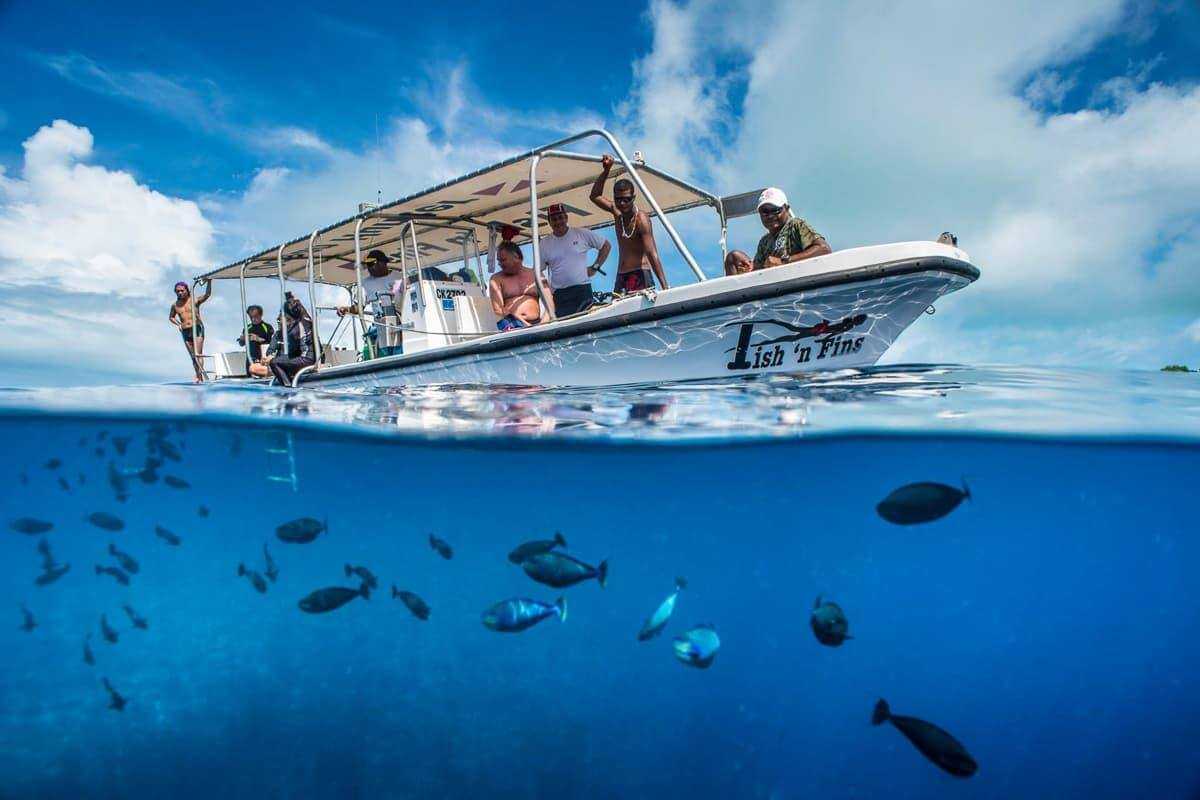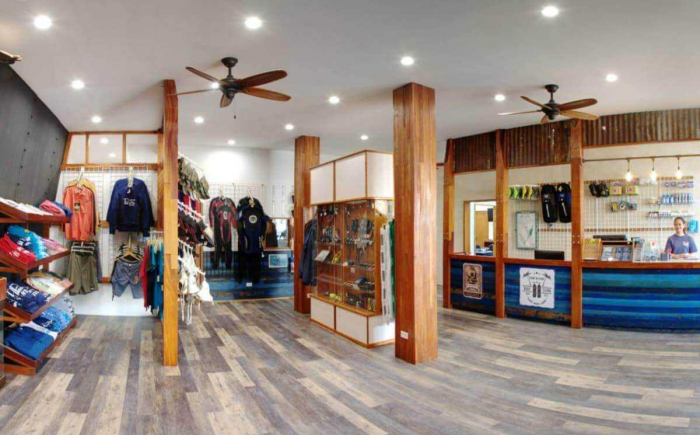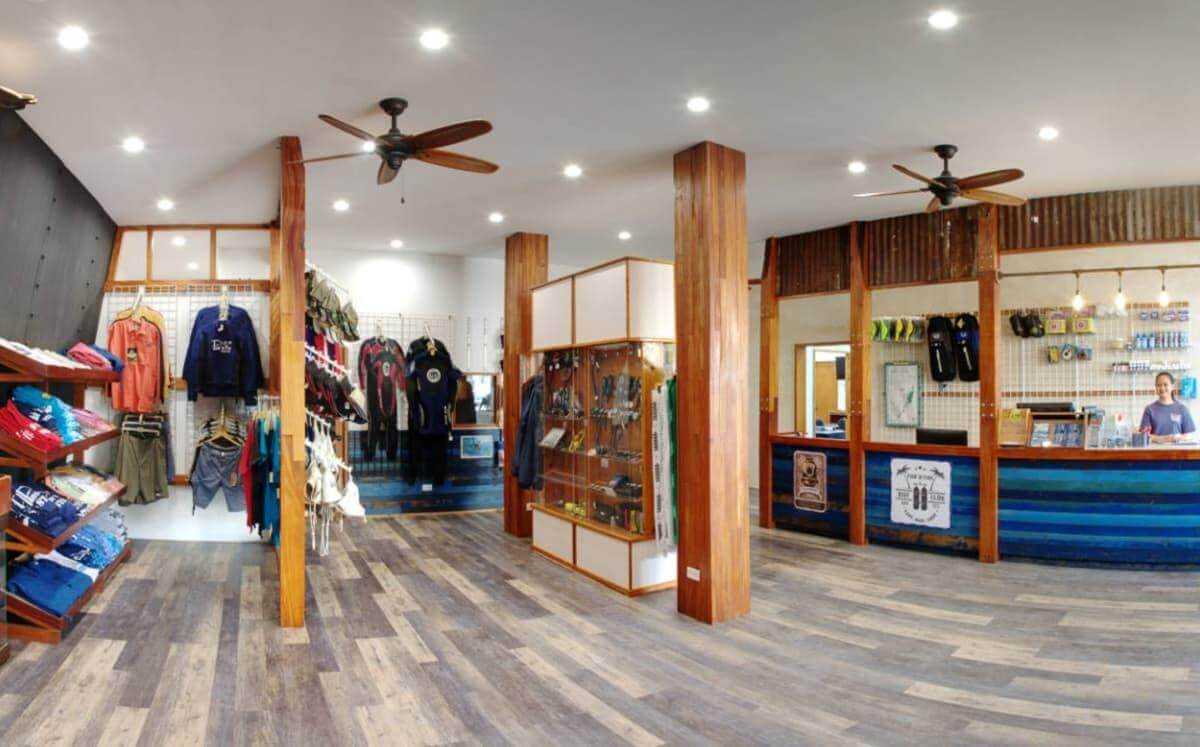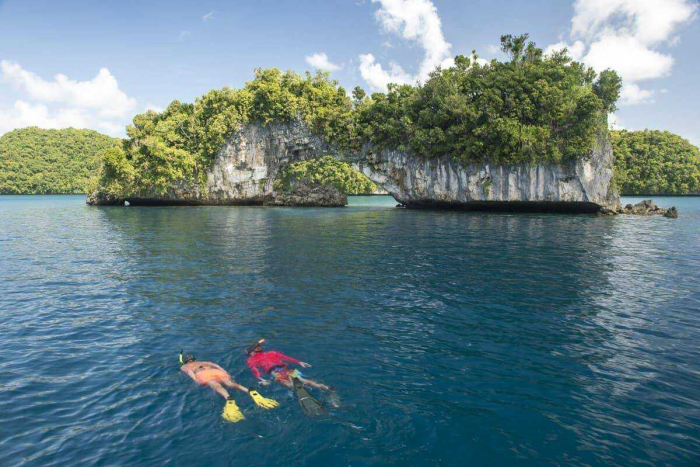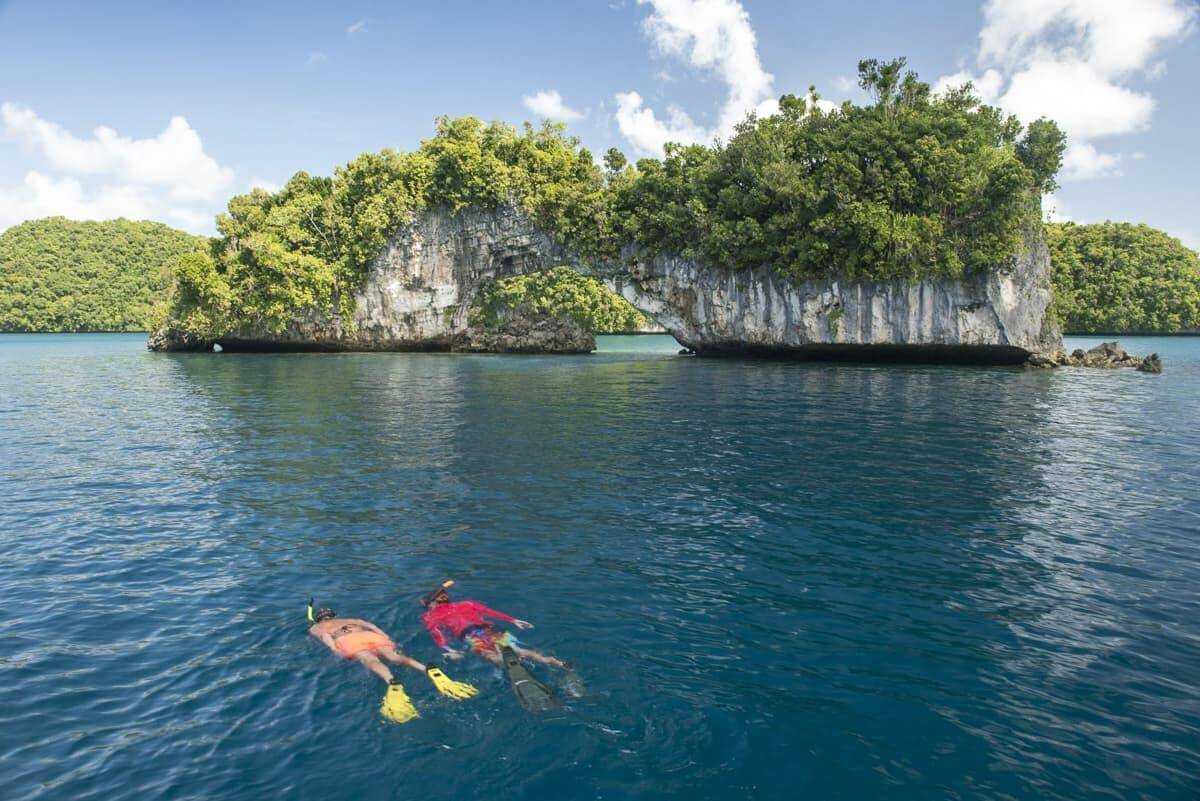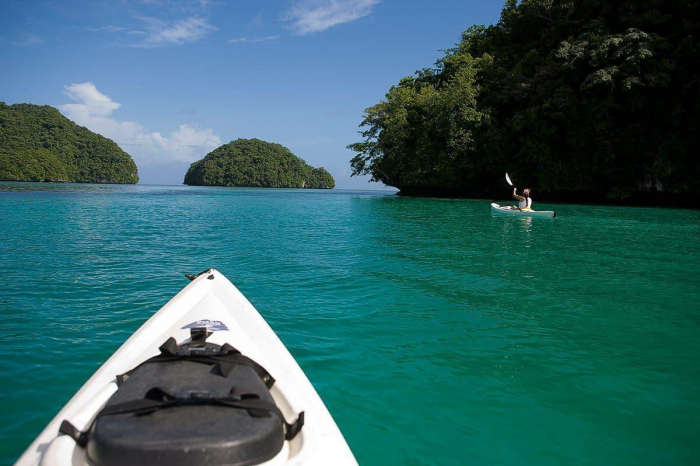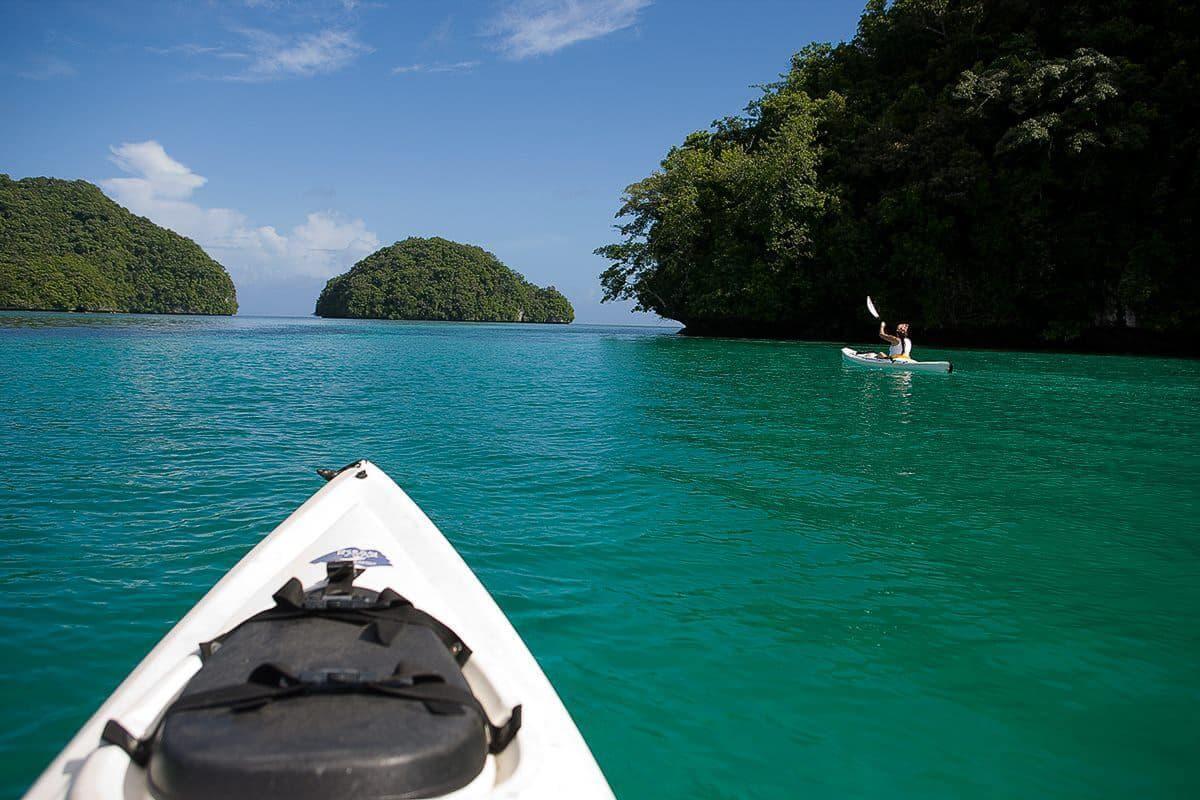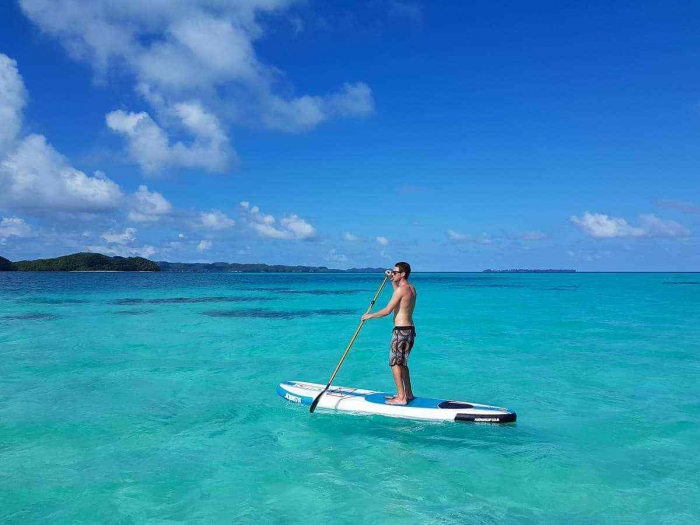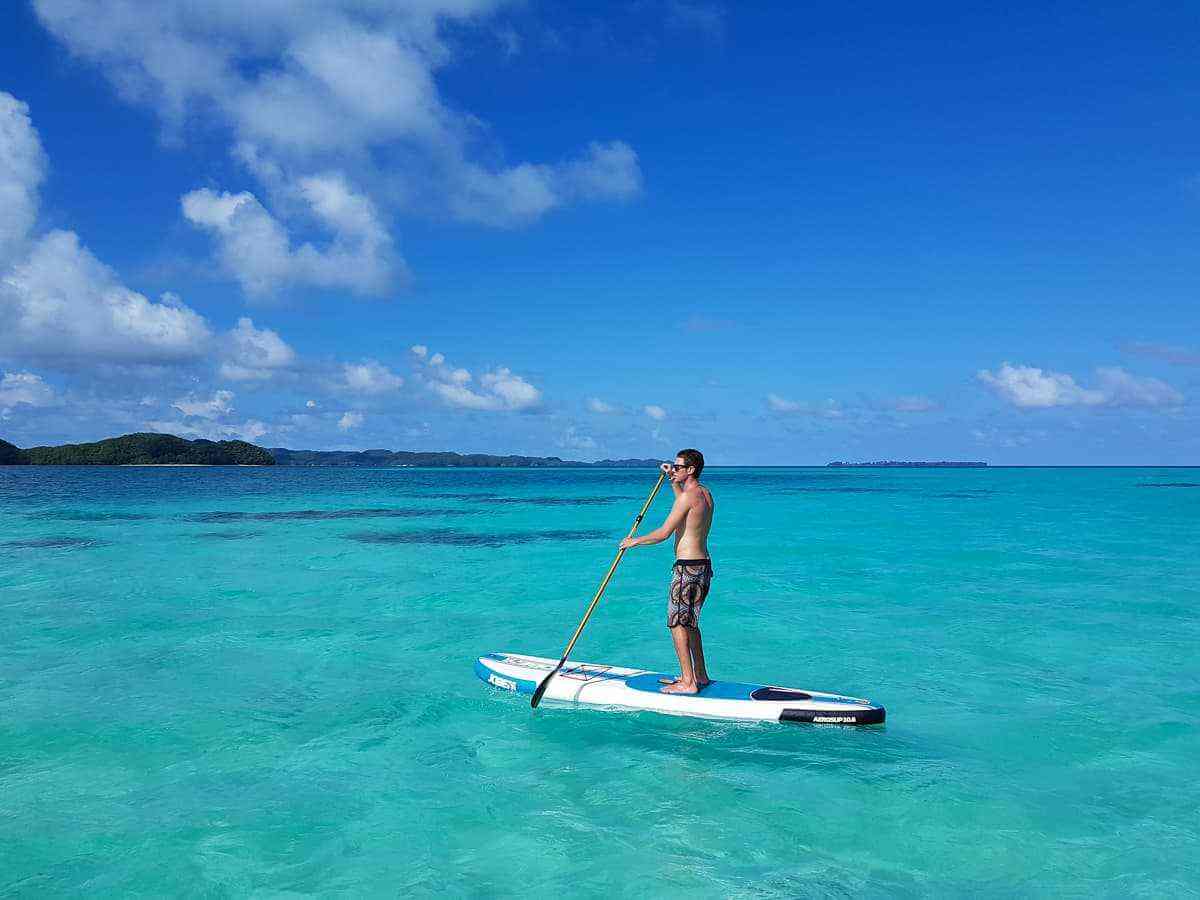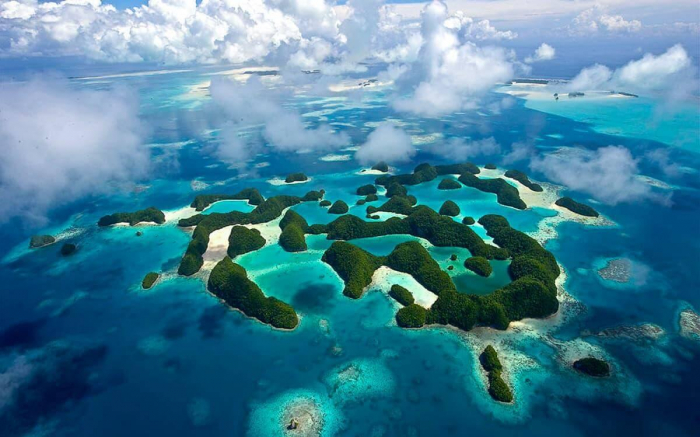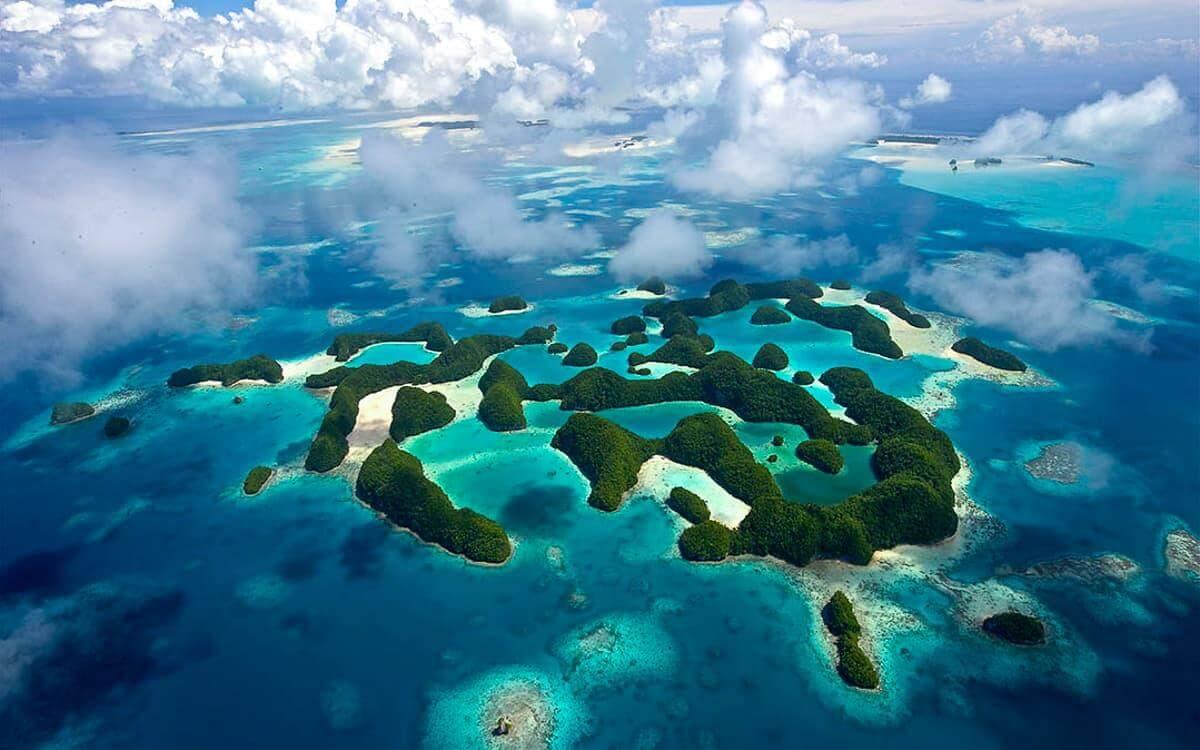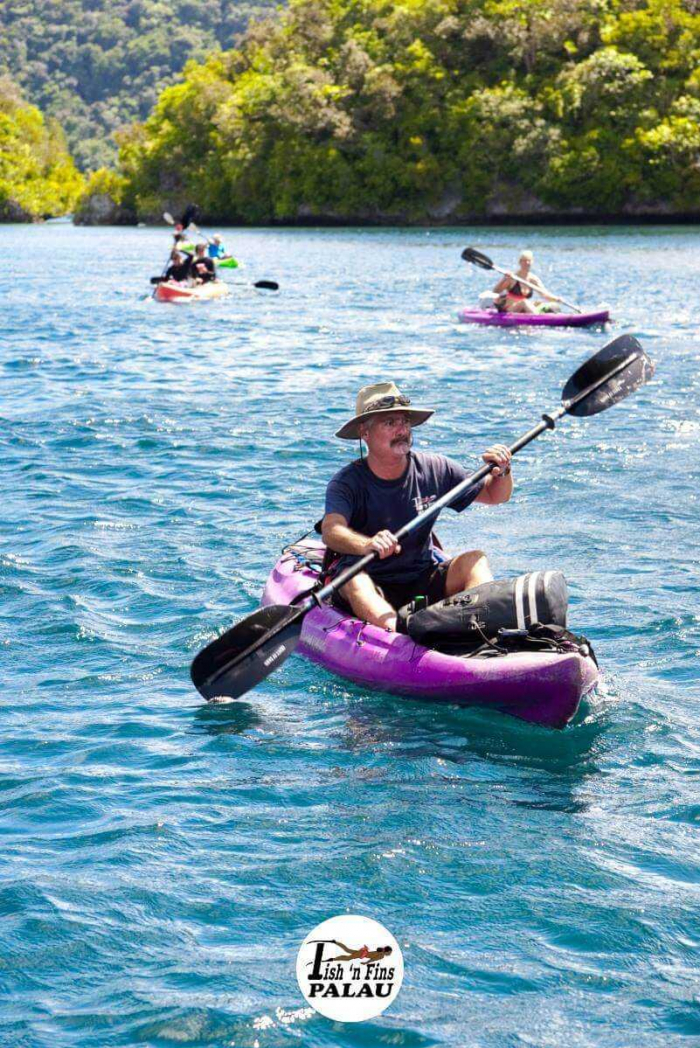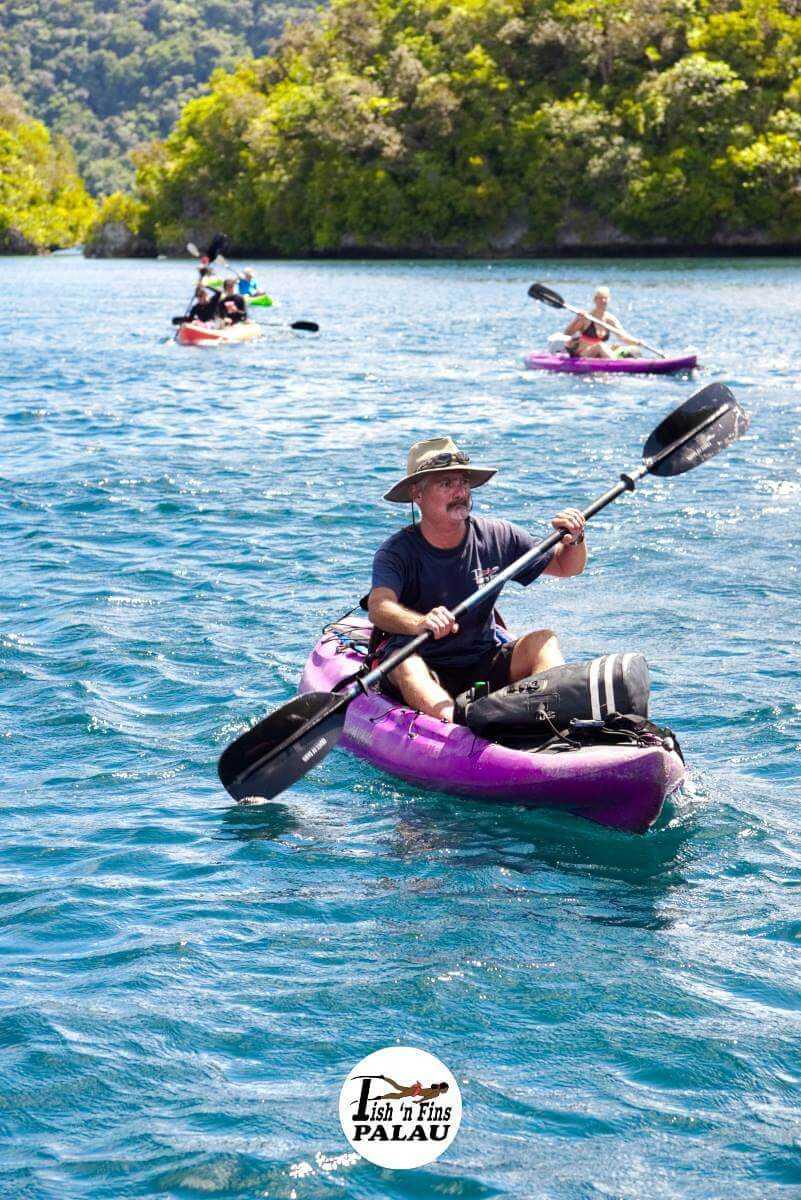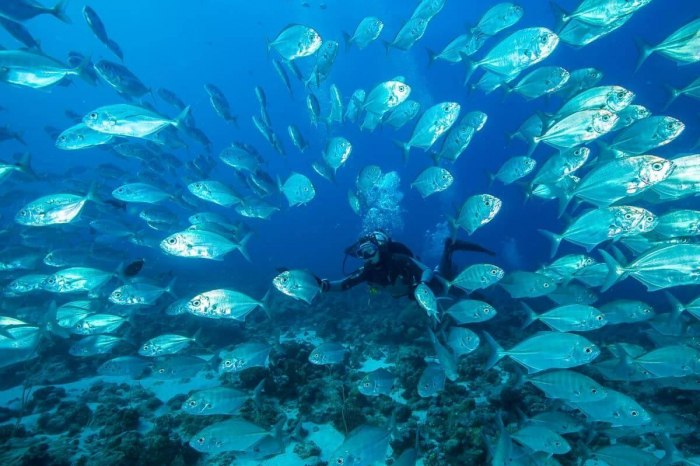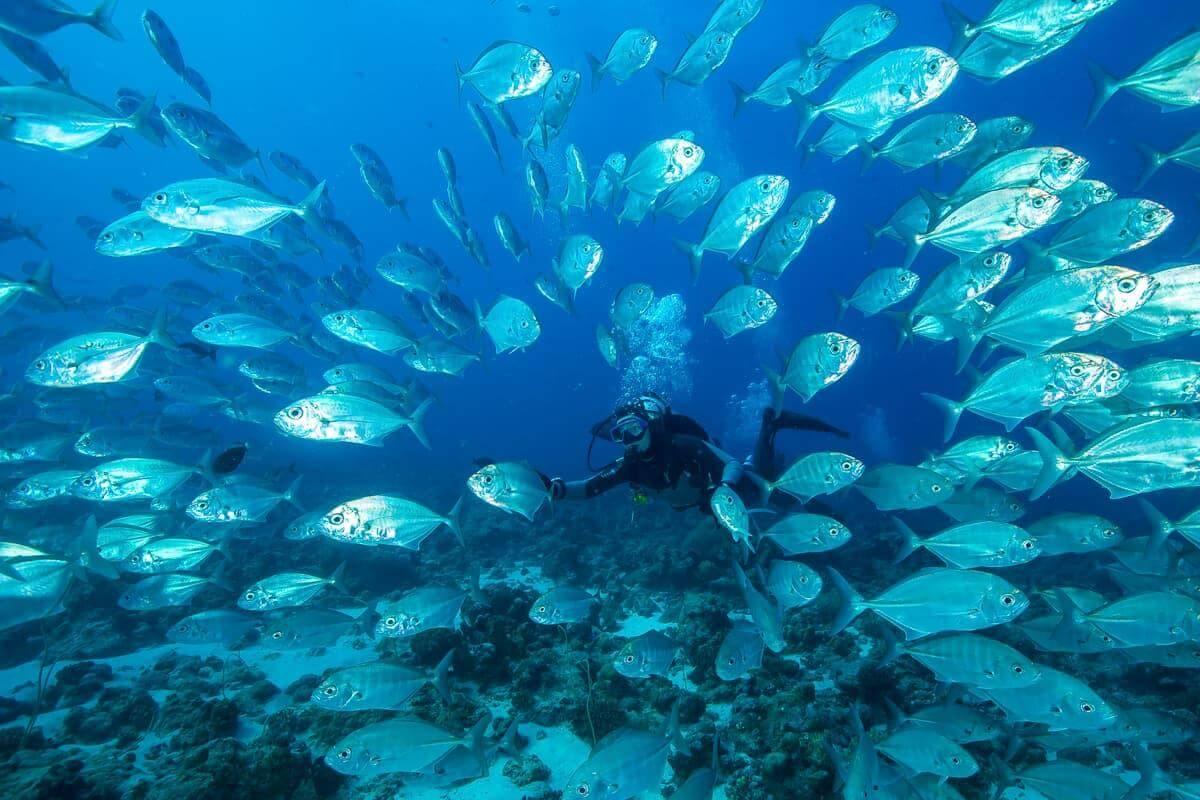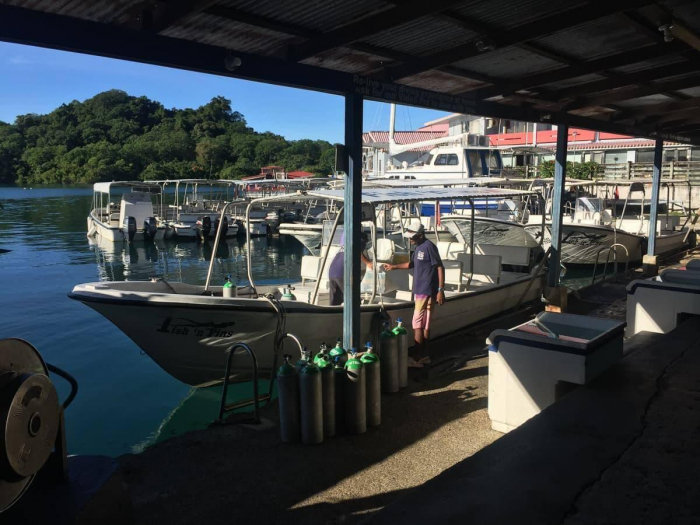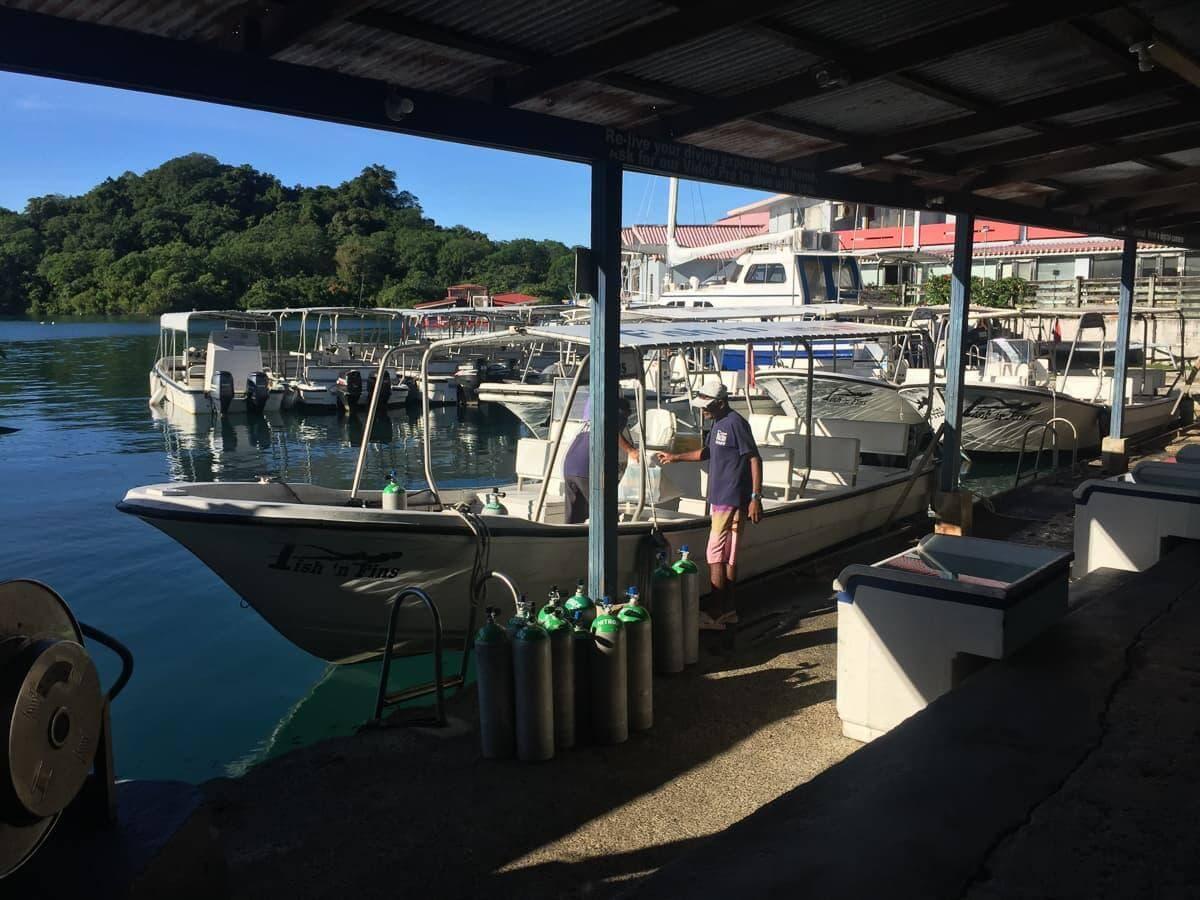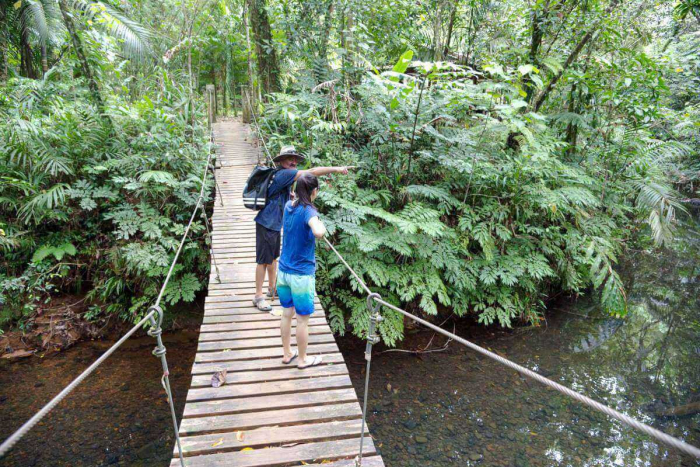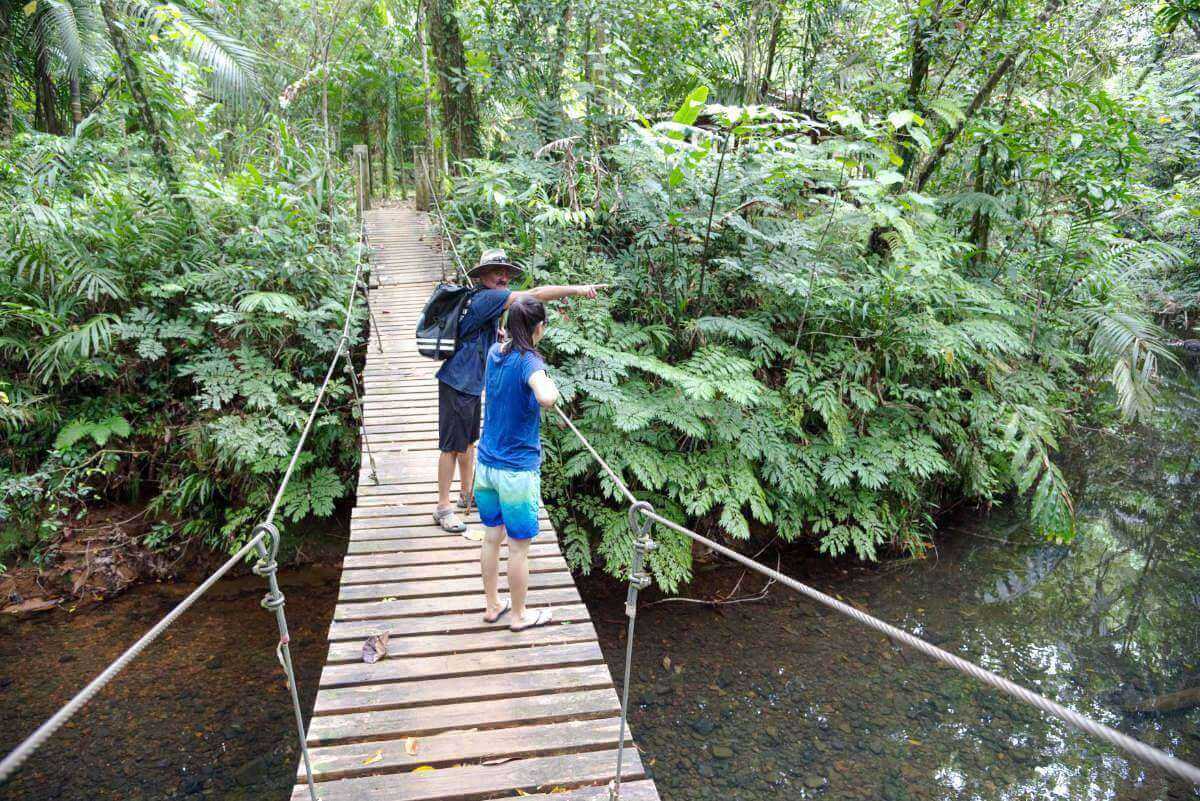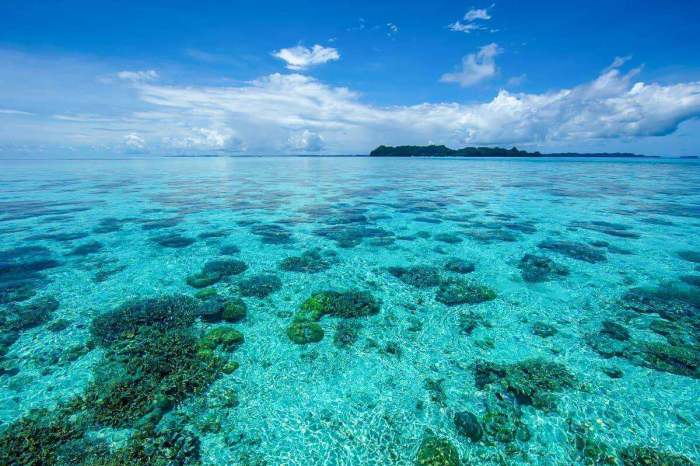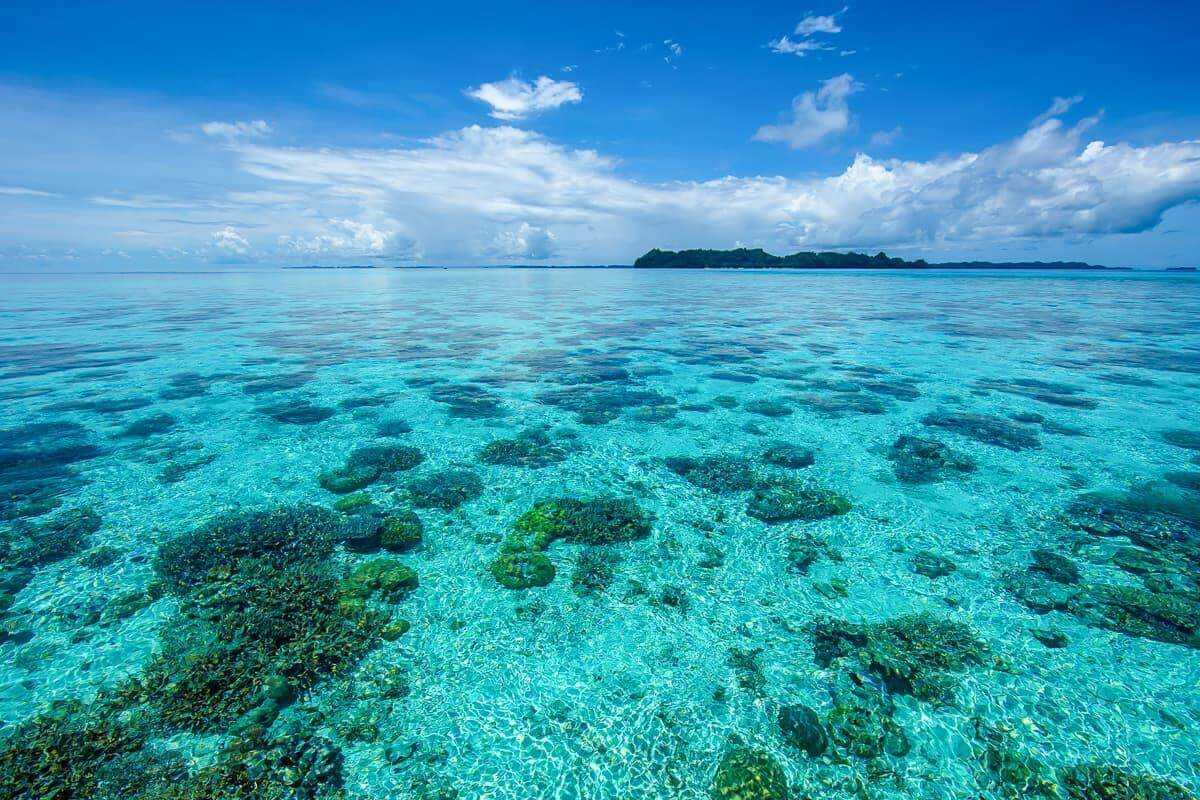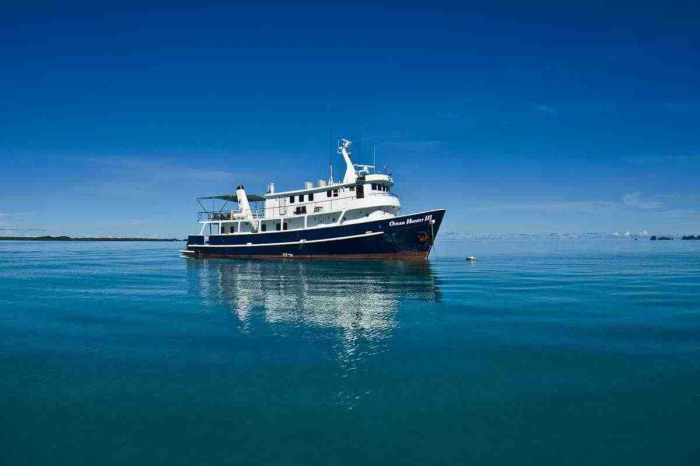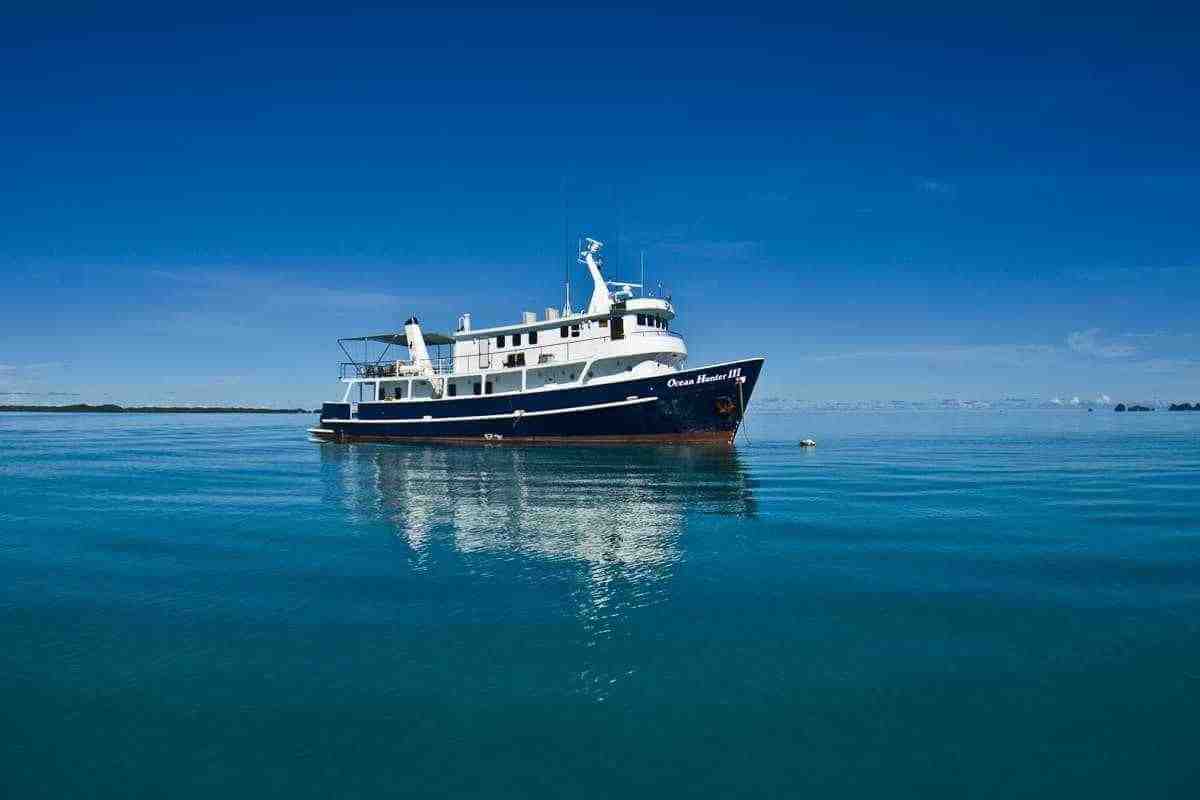 Overview
State-of-the-art facilities and exceptional service, with 25+ years of experience diving Palau
Exceptional dive centre offering courses from Bubblemaker to IDCs and tec
Range of accommodation allows for different budgets and preferences
See the underwater world in new ways - blackwater and blue-light diving
Fish'n Fins has been exploring the incredible underwater environment of Palau for over two decades and become known for their professionalism, amazing service, and commitment to creating the perfect holiday experience. Working in partnership with a range of resorts, you can be sure of finding your ideal accommodation to rest after each action-packed day of diving. And action-packed it will most certainly be, as Fish'n Fins transport you to UNESCO World Heritage sites, 30+ WWII wrecks, a world-famous jellyfish lake, and much, much more.
---
---
Amenities
---
About
About Fish'n Fins
For 25 years, Fish'n Fins has been setting the standard for dive tourism in Palau. The company prides themselves on never cancelling a single dive day due to mechanical problems with their boats. They apply the same levels of reliability and professionalism to all aspects of their business, combining the streamlined operation of a large company with the personalised service of a small one. Fish'n Fins offer day and night diving, wreck and cave exploration, and both freediving and snorkelling. Plus, they can easily organise hiking, trekking and jeep tours on land, all from their base conveniently located in Koror.
This award-winning dive centre offers everything you could possibly want on your next dive adventure, and then some. Despite boasting more than two decades of experience within the industry, the team and Fish'n Fins are far from stuck in the past, so expect state-of-the-art facilities and up-to-date equipment and training - you can even check in online! Plus, you can try out unique experiences such as blackwater and blue-light diving, to catch a glimpse of the ocean from a whole new perspective. Sure the sand may brush off, the salt may wash away, and the tan may fade, but the memories made during a Fish'n Fins dive holiday are guaranteed to last forever!
Partner resorts
Fish 'n Fins works with five partner resorts and hotels, allowing guests to choose their perfect accommodation. At the top of the range you'll find Palau Pacific Resort's gorgeous over-water villas and the unparalleled recreation and relaxation facilities of the Palau Royal Resort. The Sea Passions Hotel and Palasia Hotel Palau both still offer plenty of grandeur, without the five-star price tag, and the Palau Hotel delivers a stylish yet comfortable ambience.
Fish 'n Fins' Barracuda Restaurant provides superb fresh local and international delicacies, including vegetarian alternatives, and can cater for special diets. The company can also organise adventure activities, including skydiving, trips to experience the breath-taking views from the top of Palau's highest peak, or jungle tours to the rainforest. Investigate the World War II tanks, relics and monuments on the land tour, stopping to swim in mini-waterfalls and mountain streams.
If your interests are more water-based, there's paddle boarding, or kayaking through the clear waters, mangroves or the marine lakes of the Rock Islands. Take a relaxed trip to Nikko Bay and the Bat Cave to celebrate the full-moon, or rediscover the ancient Palauan caves and spend the night under the stars. For those who enjoy snorkelling, there are daily tours to enjoy the fabulous soft corals around the shores.
Diving with Fish'n Fins
As a PADI 5-Star IDC dive centre, Fish 'n Fins offers full equipment facilities, including both air and nitrox, equipment hire, and tours and training for all levels of diving - from beginners to advanced, as well as IDCs. They pride themselves on their flexibility and personal service, and ensure that dive itineraries can be tailored to suit their guests by maintaining low numbers. There are both day and night dives, always led by experienced guides who can help you truly appreciate the environment around you.
Photographers will find a great welcome here with introductory tours to show beginners the ropes, as well as private boats and guides to take professionals to the best locations at the best times. Fish 'n Fins dive centre enables them to have six boats ready and waiting at the same time, with plenty of dock space for all divers and their equipment. As you can imagine from a dive centre of this calibre, full equipment rental is available, as well as complimentary nitrox 32%, and facilities for rebreathers and tech divers. Don't fancy a dive a little closer to home? Exploration of the house reef is free, and you might even spot the huge resident mandarinfish named Godzilla.
---
Top tips
The annual shark week takes place in March, organised by Fish 'n Fins in cooperation with the Micronesian Shark Foundation. It is packed with dedicated shark events, fantastic food from the Barracuda restaurant and, of course, lots of fun.
Fish 'n Fins can organise so much more than just diving in Palau - take some time off to go hiking, kayaking, off-roading and more!
The dockside Barracuda Restaurant does fantastic Mediterranean dishes, including vegetarian and vegan options.
Fish 'n Fins don't hold a supply of scrubber for rebreathers. If you plan to bring your own rebreather, let them know and they'll order the material in.
Conservation
While many coral reefs throughout the world are declining due to global warming and sometimes local mismanagement, Palau's reefs are thriving. This is due in part to favourable conditions, but mostly it's the respect with which those living and working locally treat the marine habitats.
In 2009, Palau became the first country in the world to open a Shark Sanctuary, which was responsible for sparking a worldwide conservation effort to protect these wonderful creatures. Palau then declared the area a National Marine Sanctuary in October 2015. This is a 500,000 km² No-take Zone - where no extraction of any kind is allowed - which has many benefits, not least providing a safe and secure habitat for over 35 species of endangered and vulnerable sharks and rays.
---
Diving
Diving in Palau
Schooling reef fish

Year round

Healthy corals

Year round

Walls & pinnacles

Year round

Plentiful reef life

Year round

Caves & caverns

Year round
The island nation of Palau offers divers and adventurers some of the most exciting experiences in the Pacific. Famous dive sites such as Blue Corner, German Channel and Chandelier Caves offer exhilarating encounters with sharks and manta rays, dense schools of marine life and dramatic underwater scenery, whilst the beautiful islands and beaches of the Rock Islands are nothing short of spectacular. And with the government's incredibly progressive steps to protect the natural environment and promote sustainability, visitors to this beautiful country can be sure of a once-in-a-lifetime experience - now, and in the future.