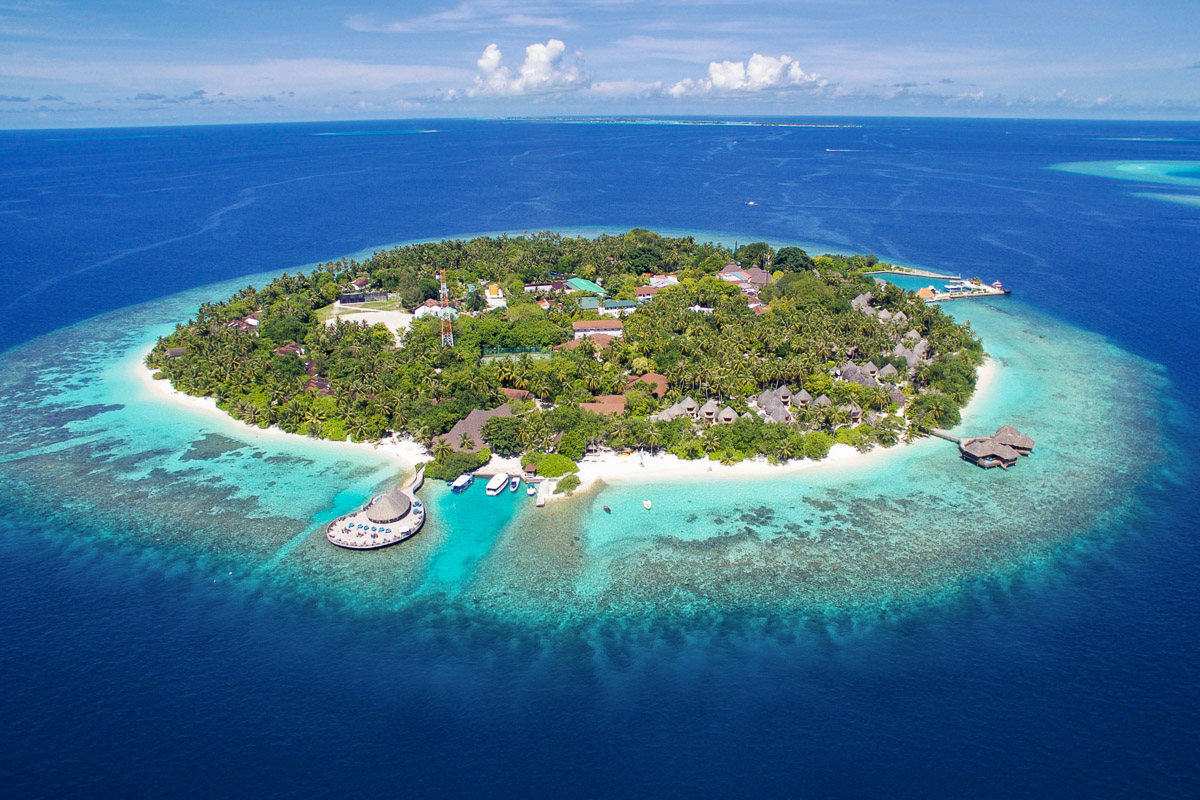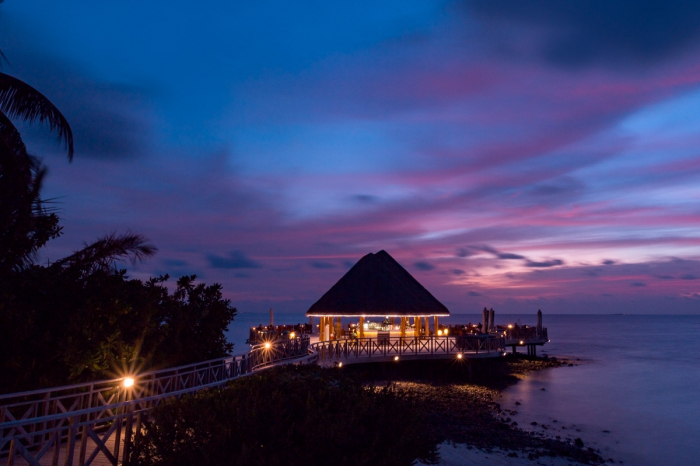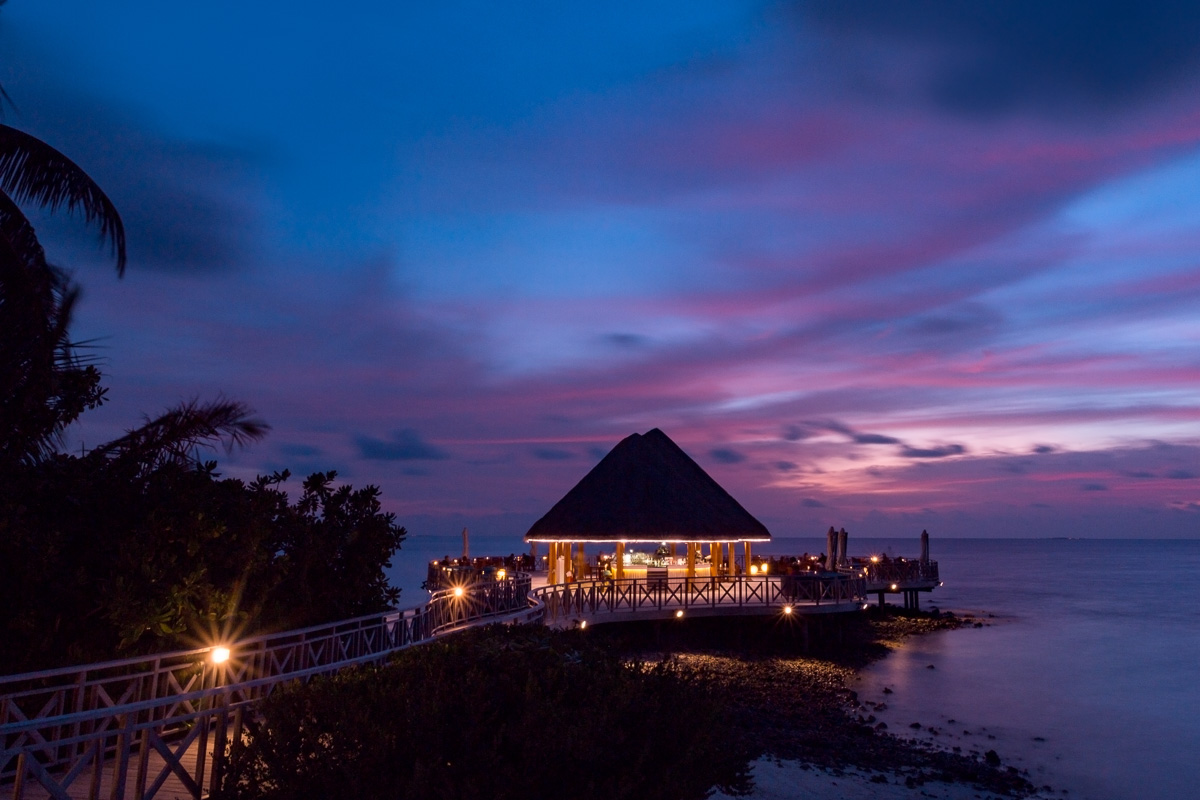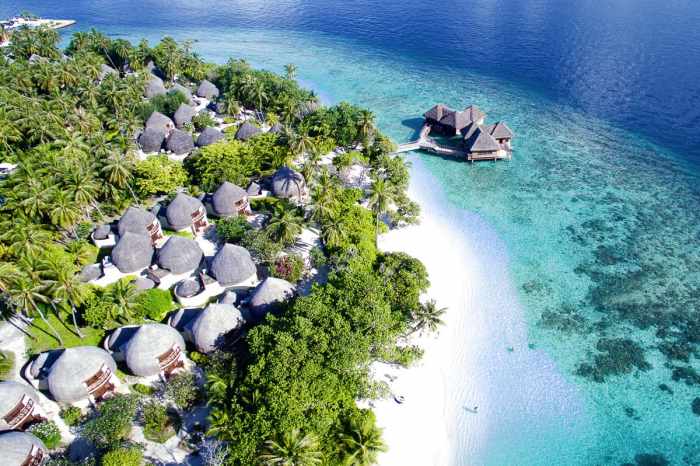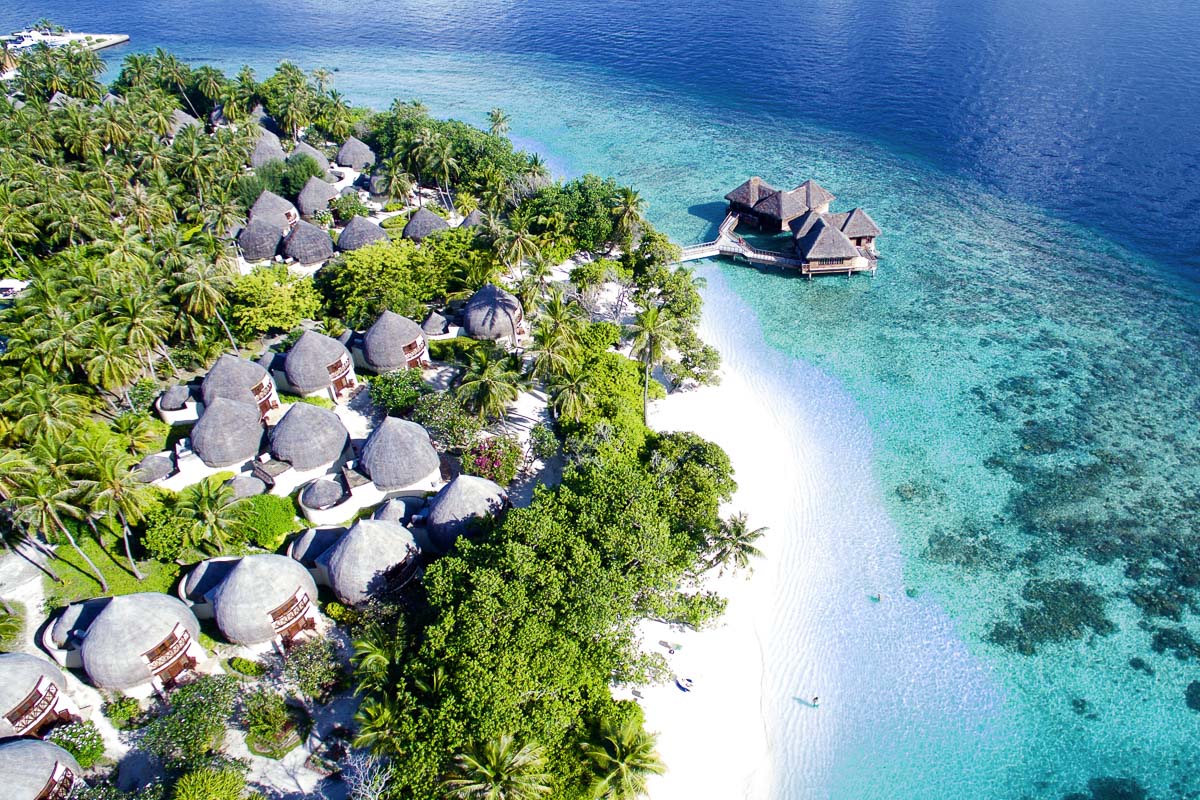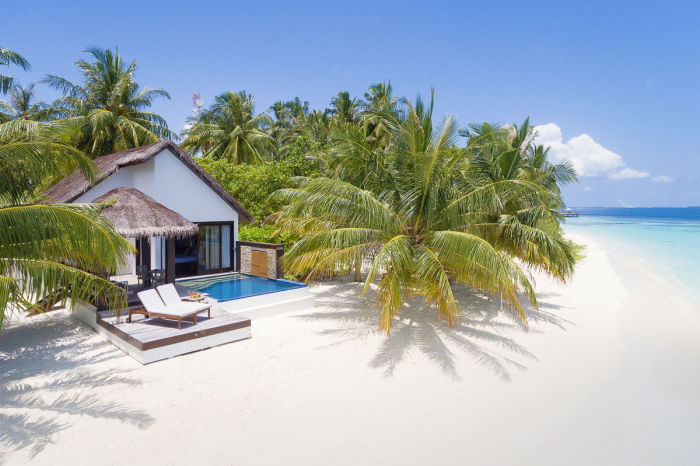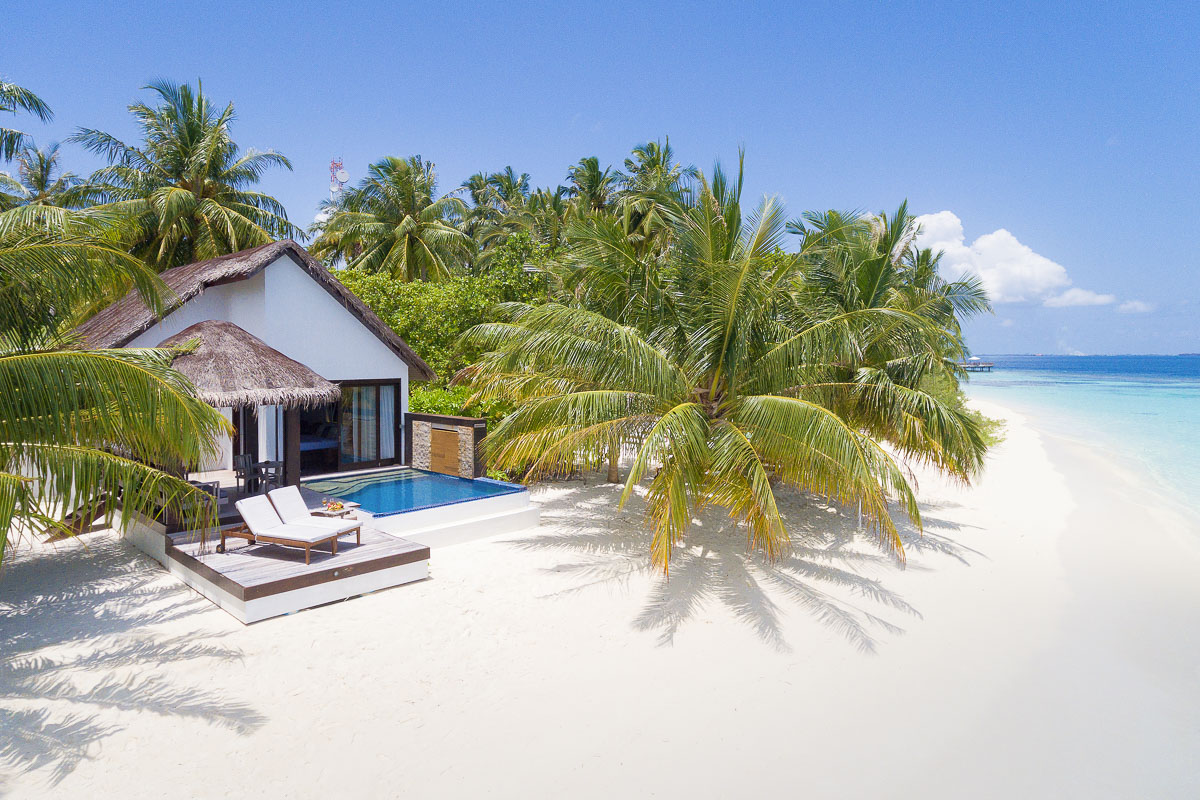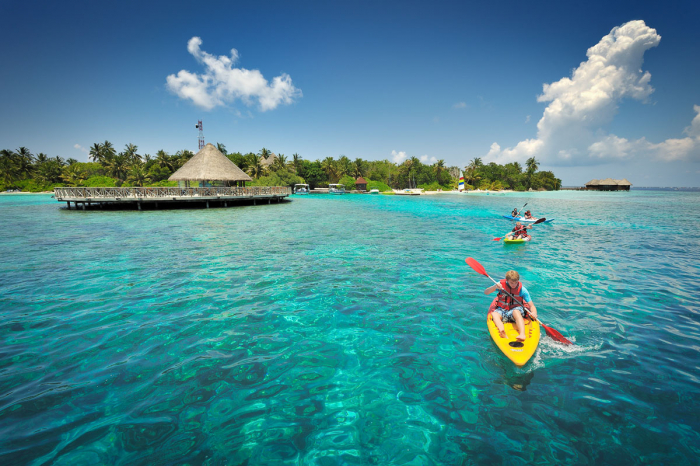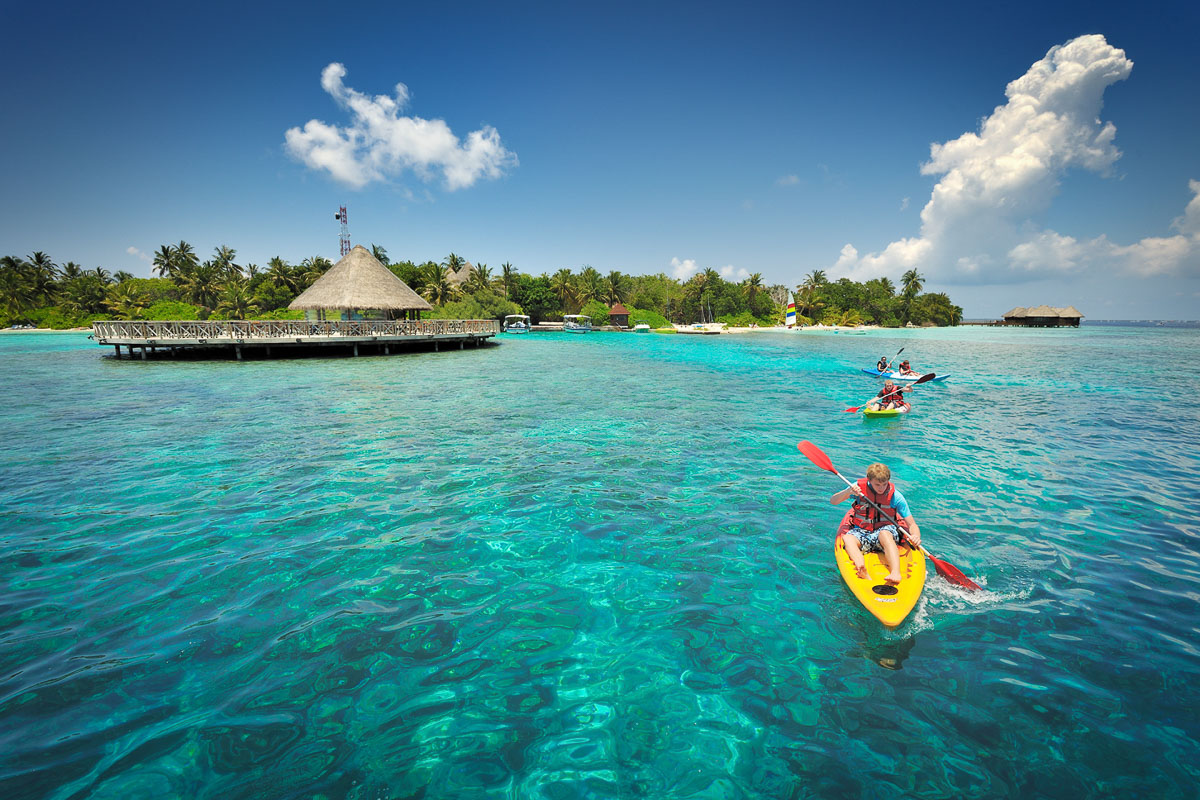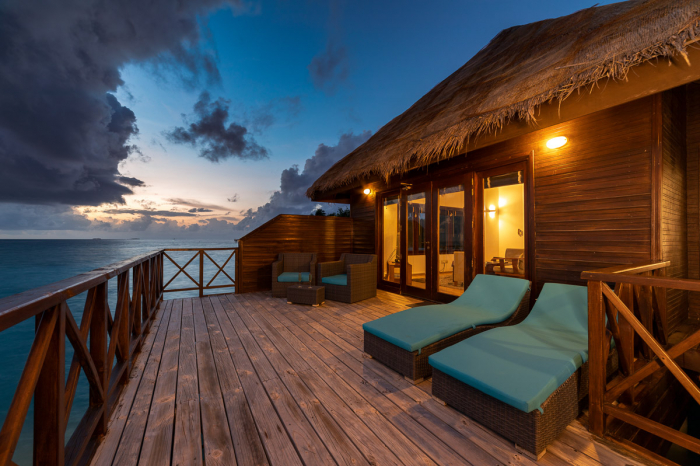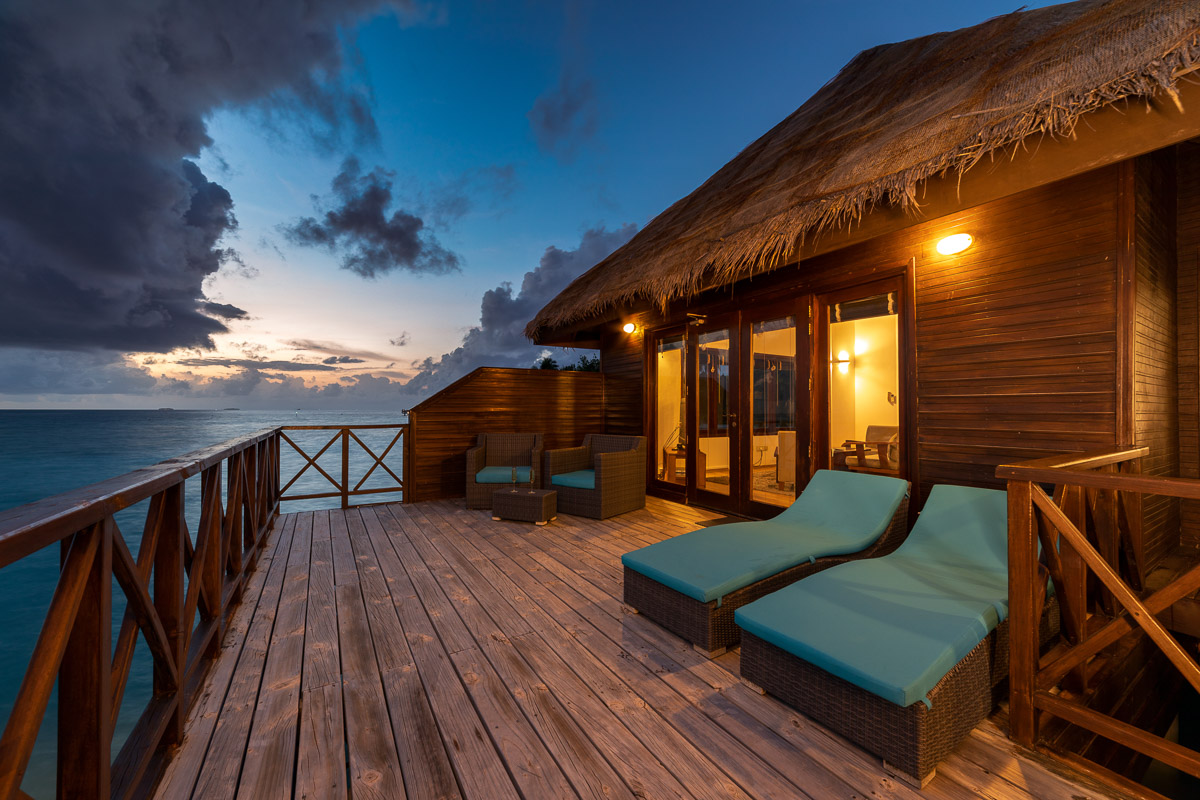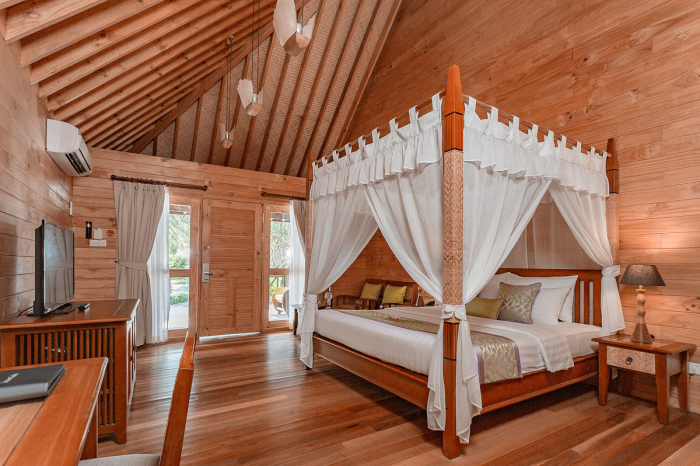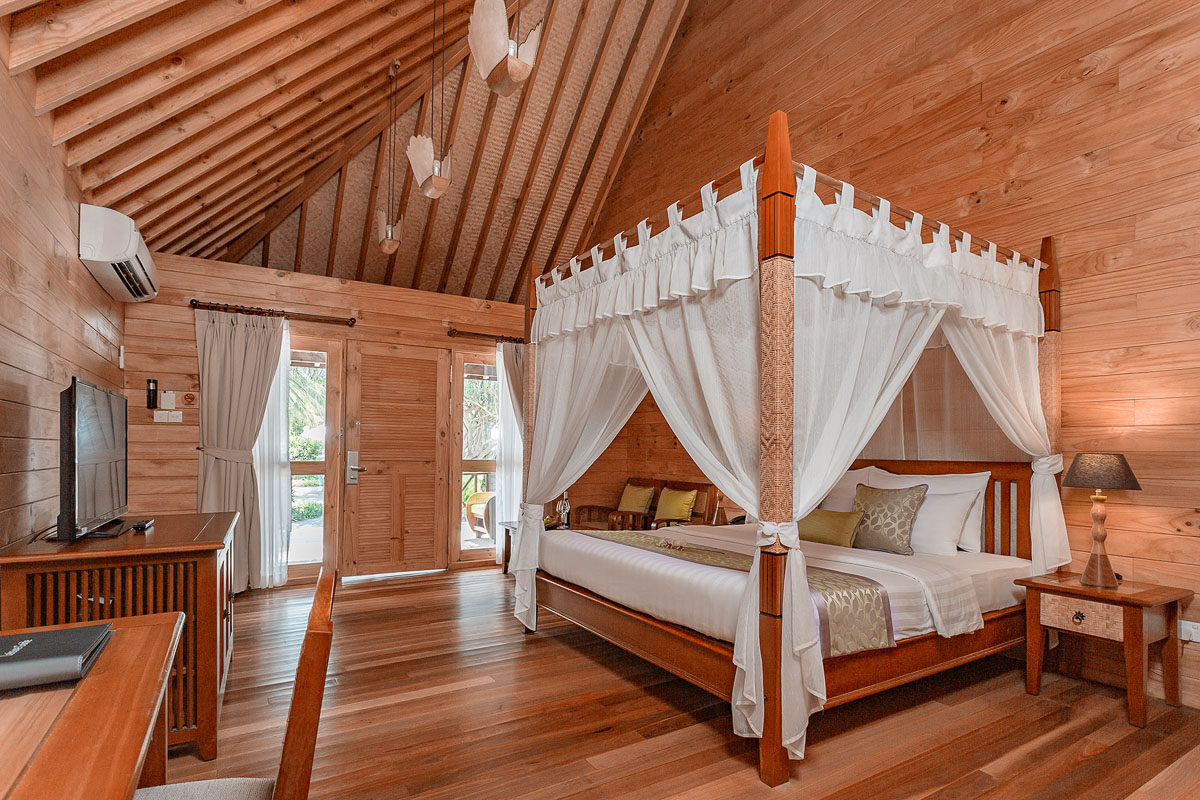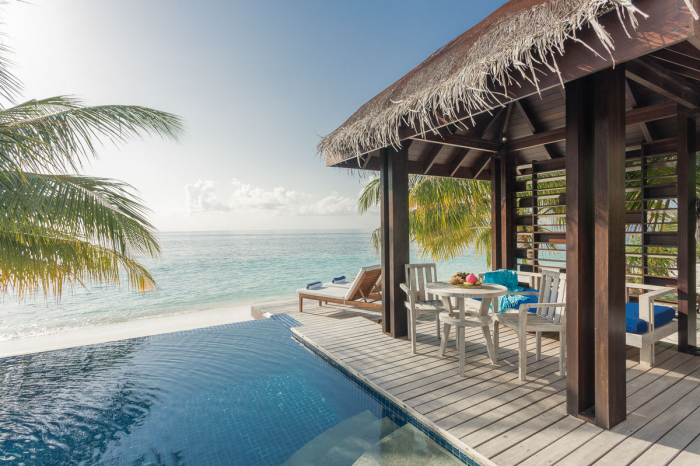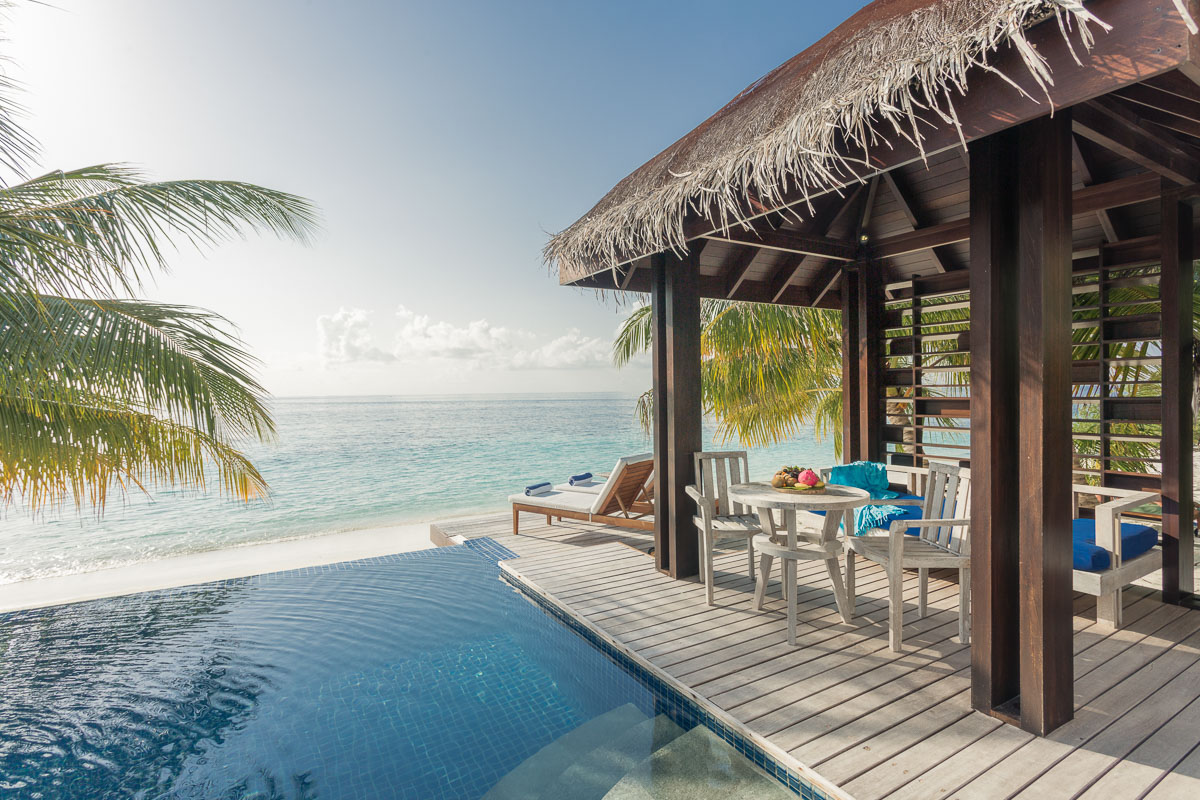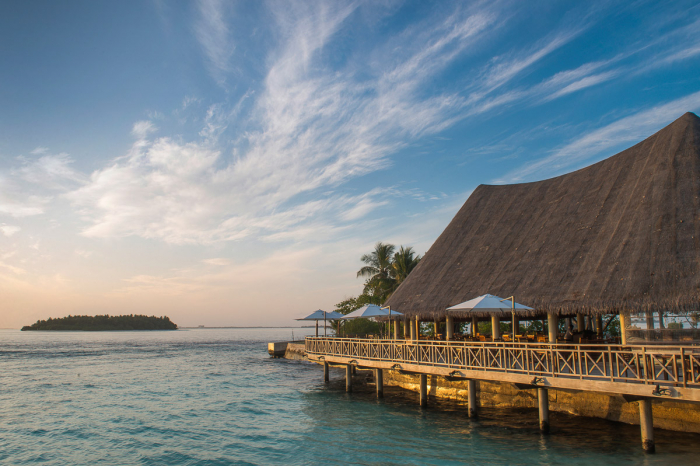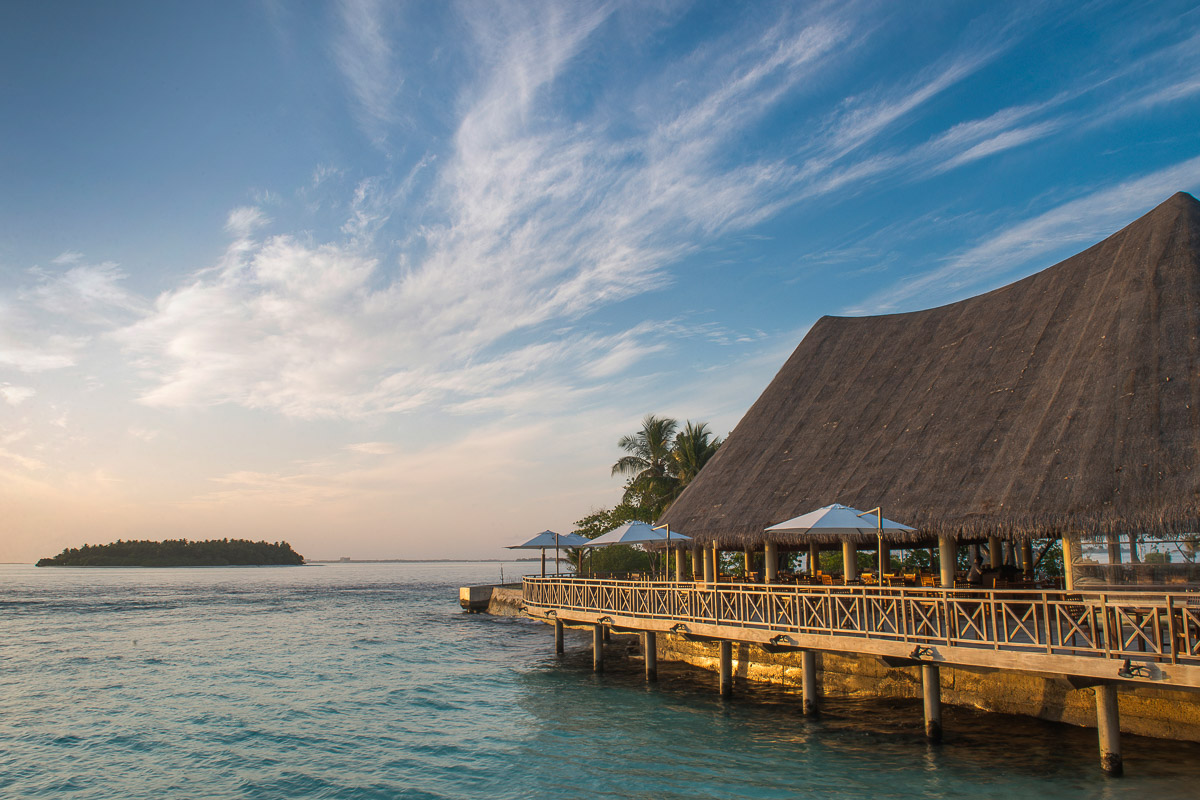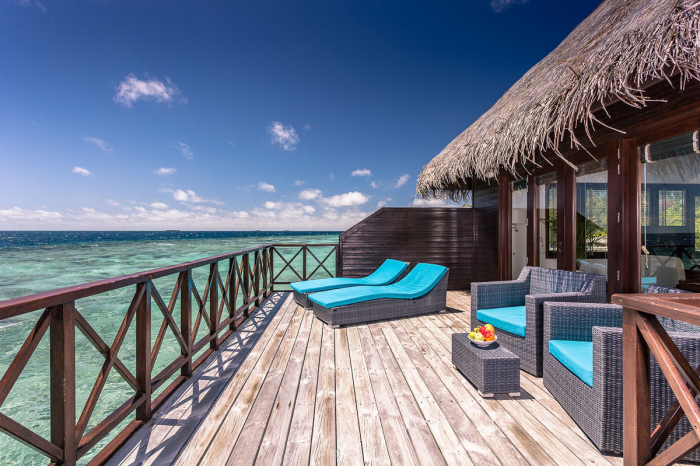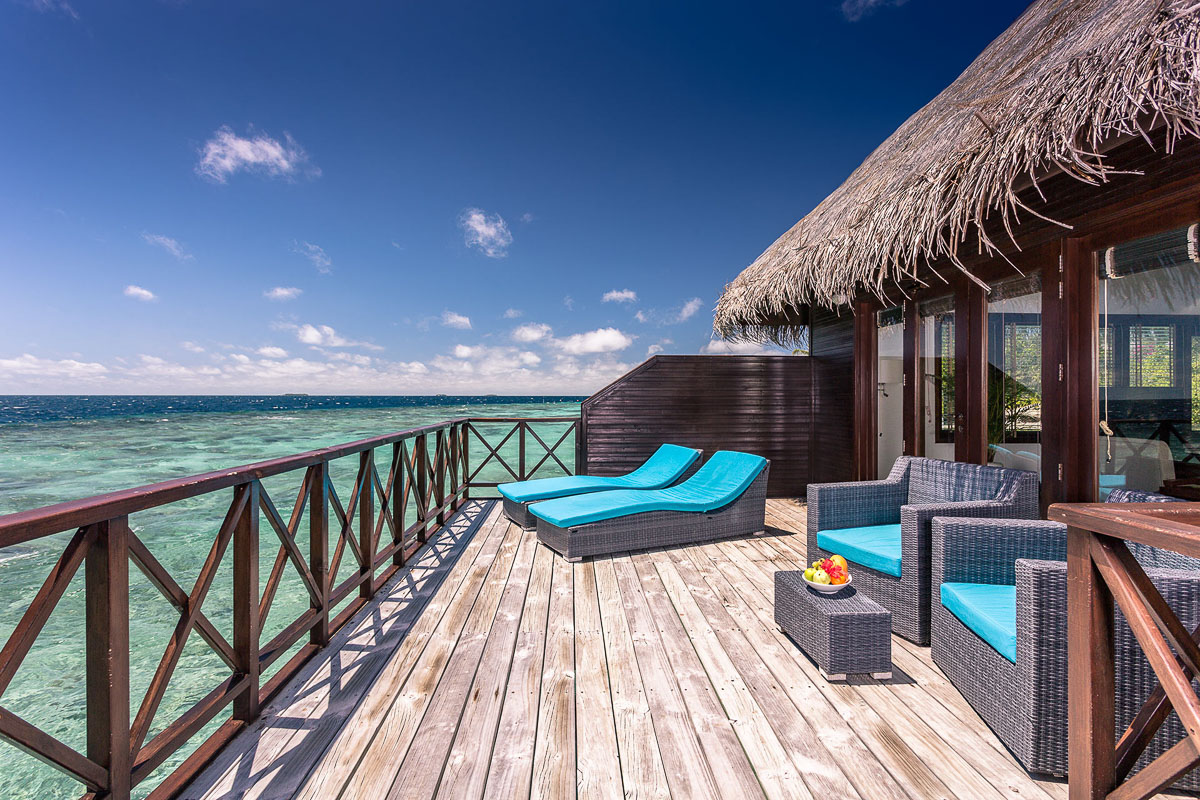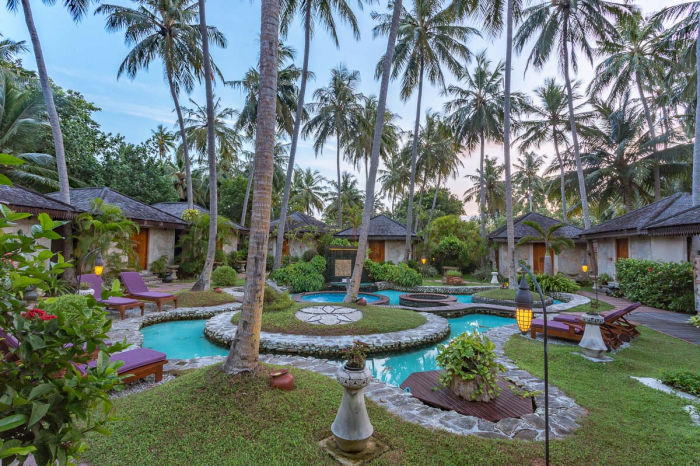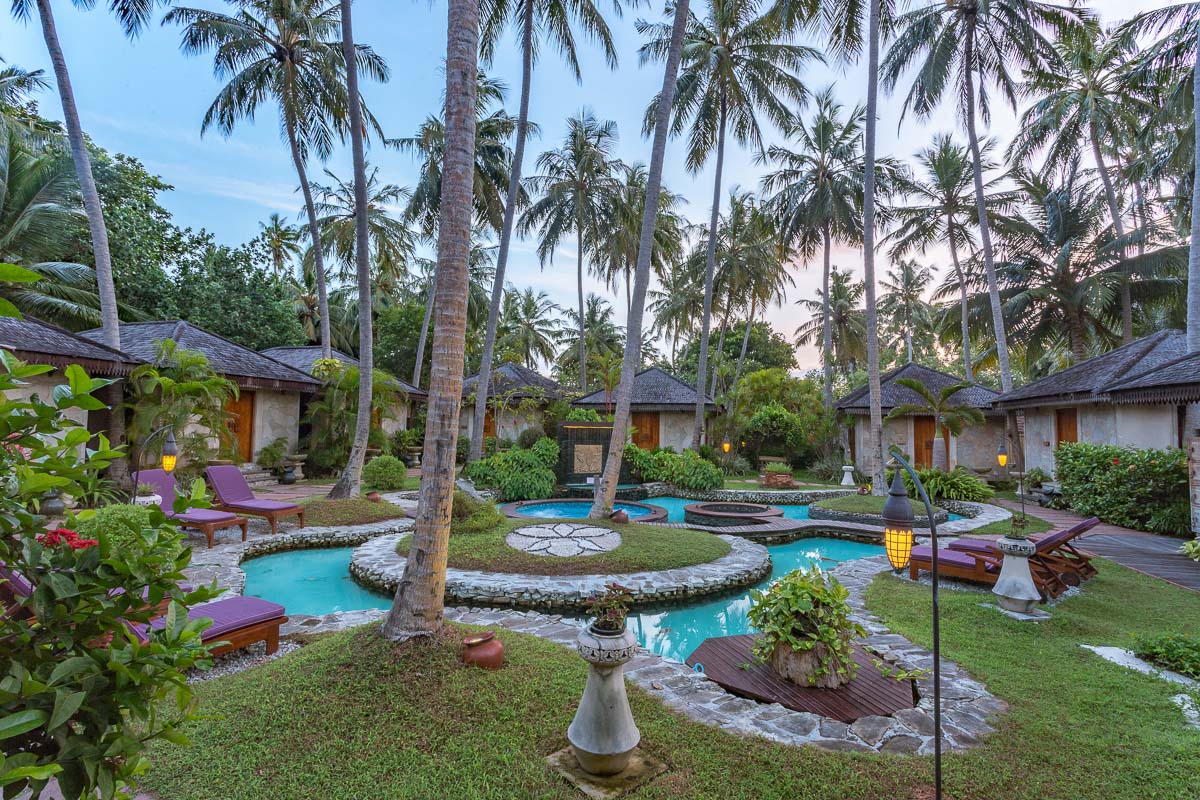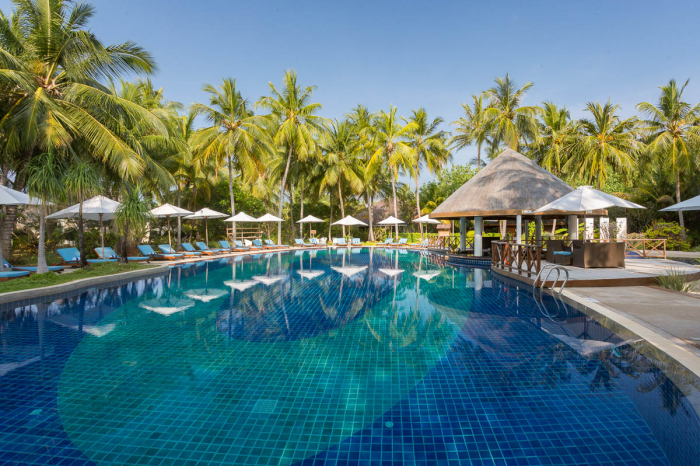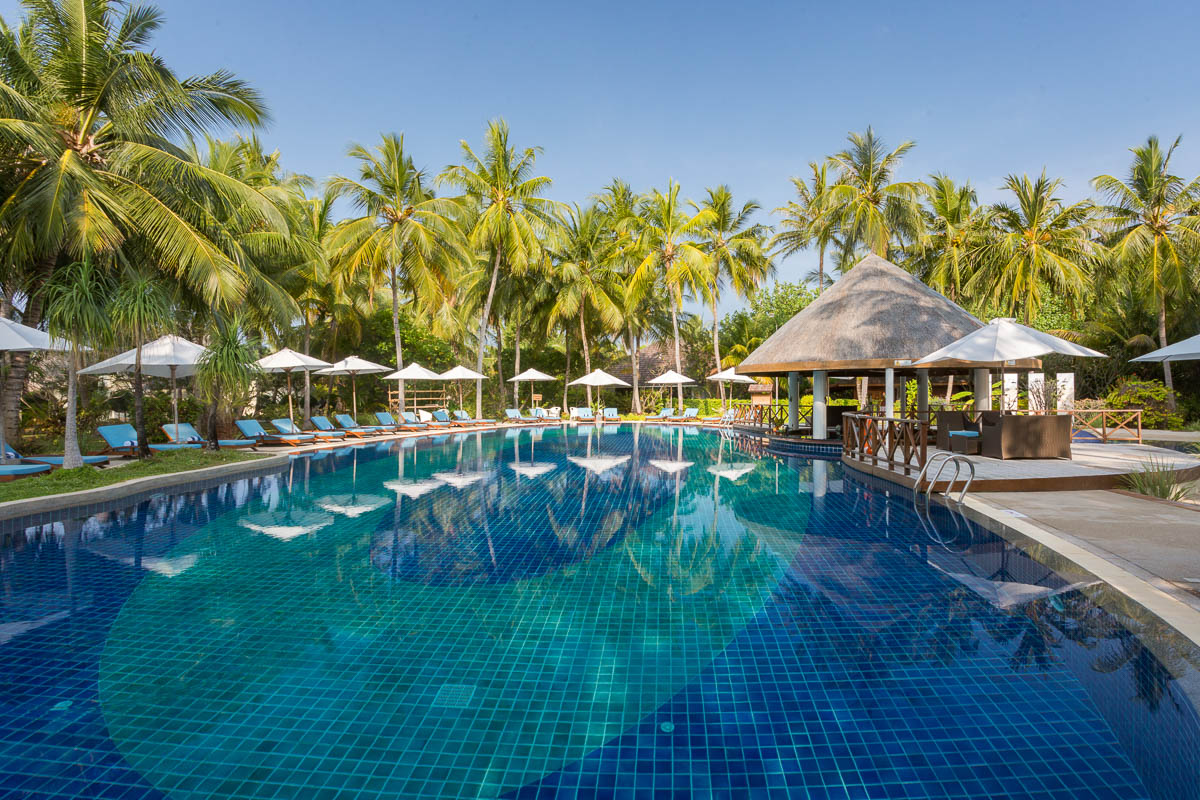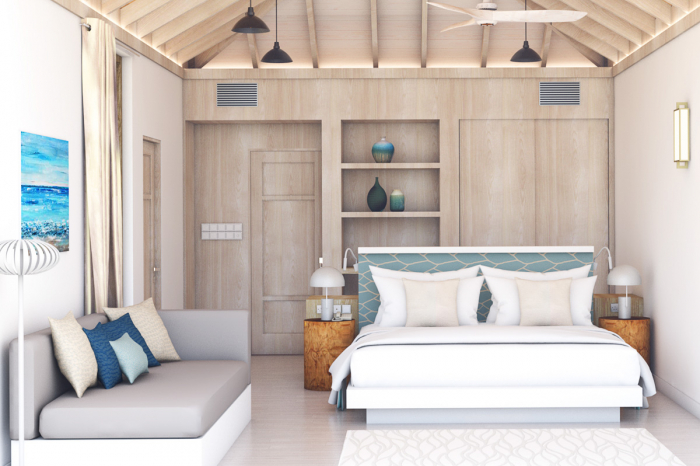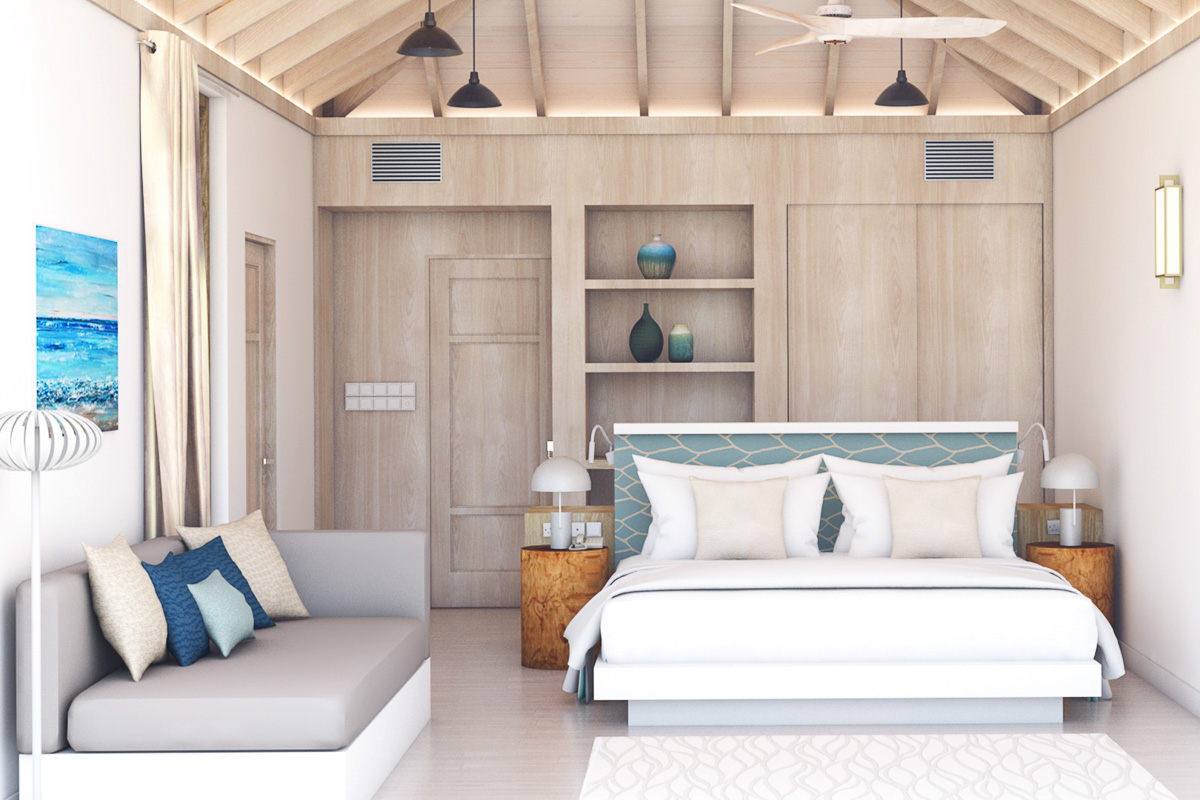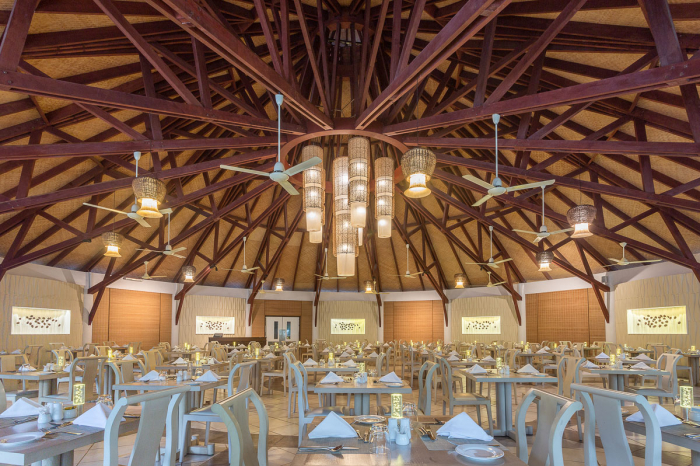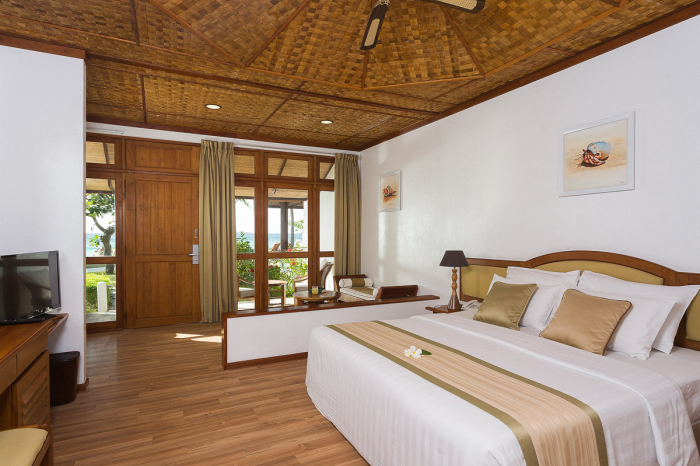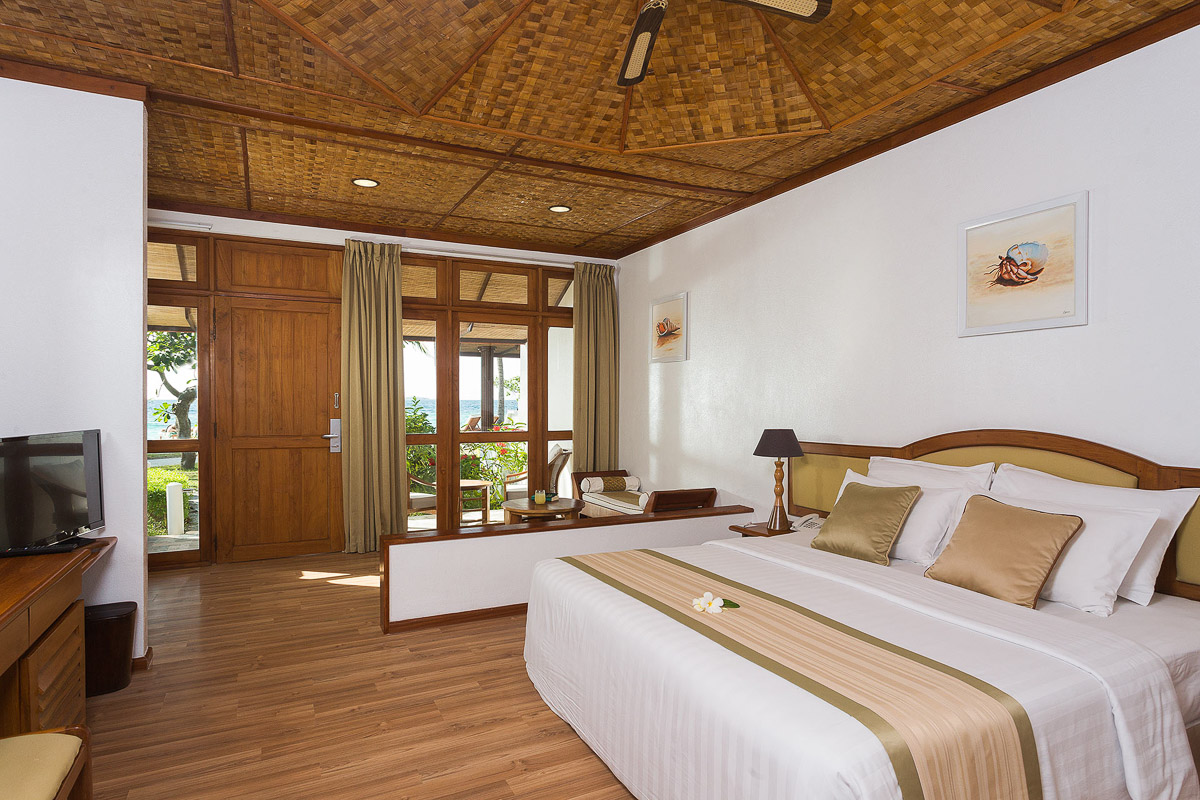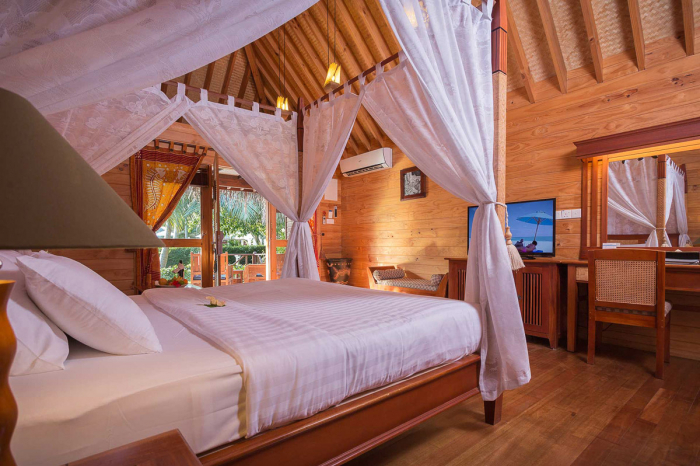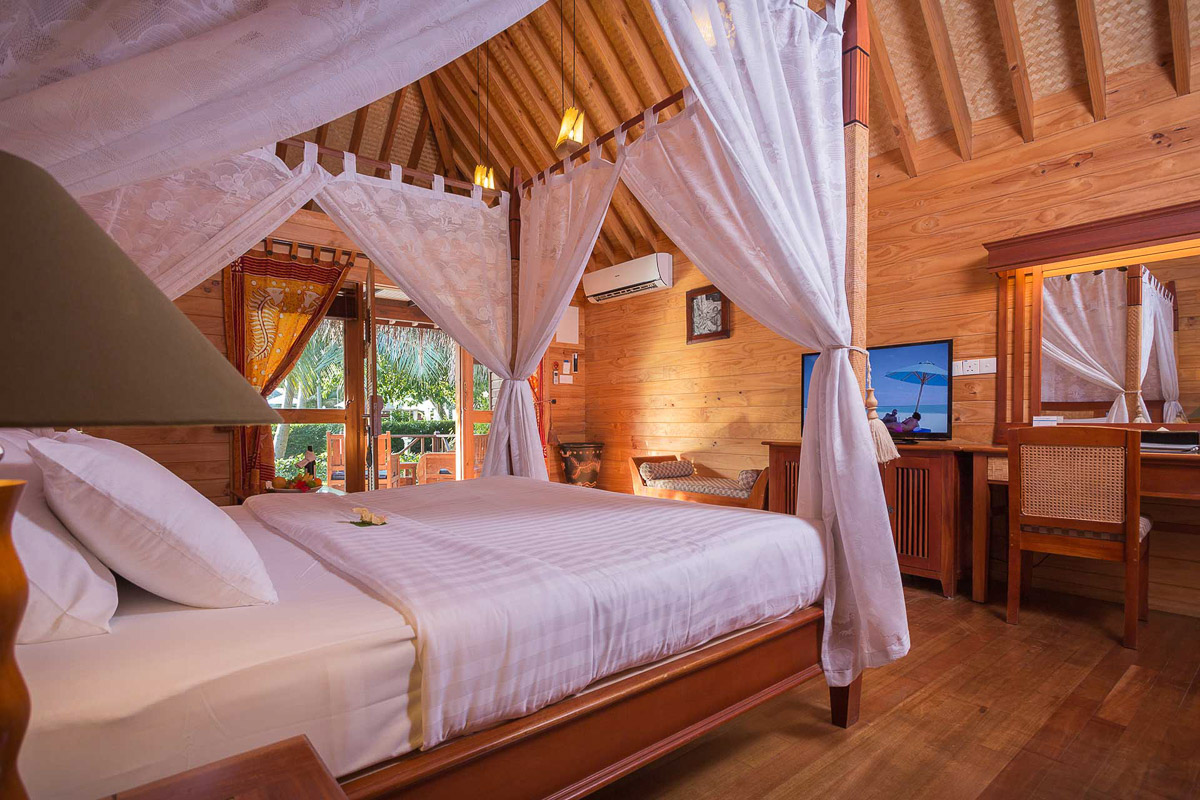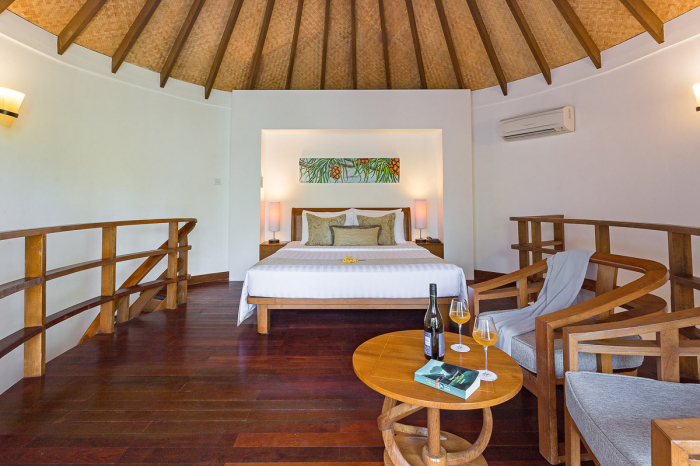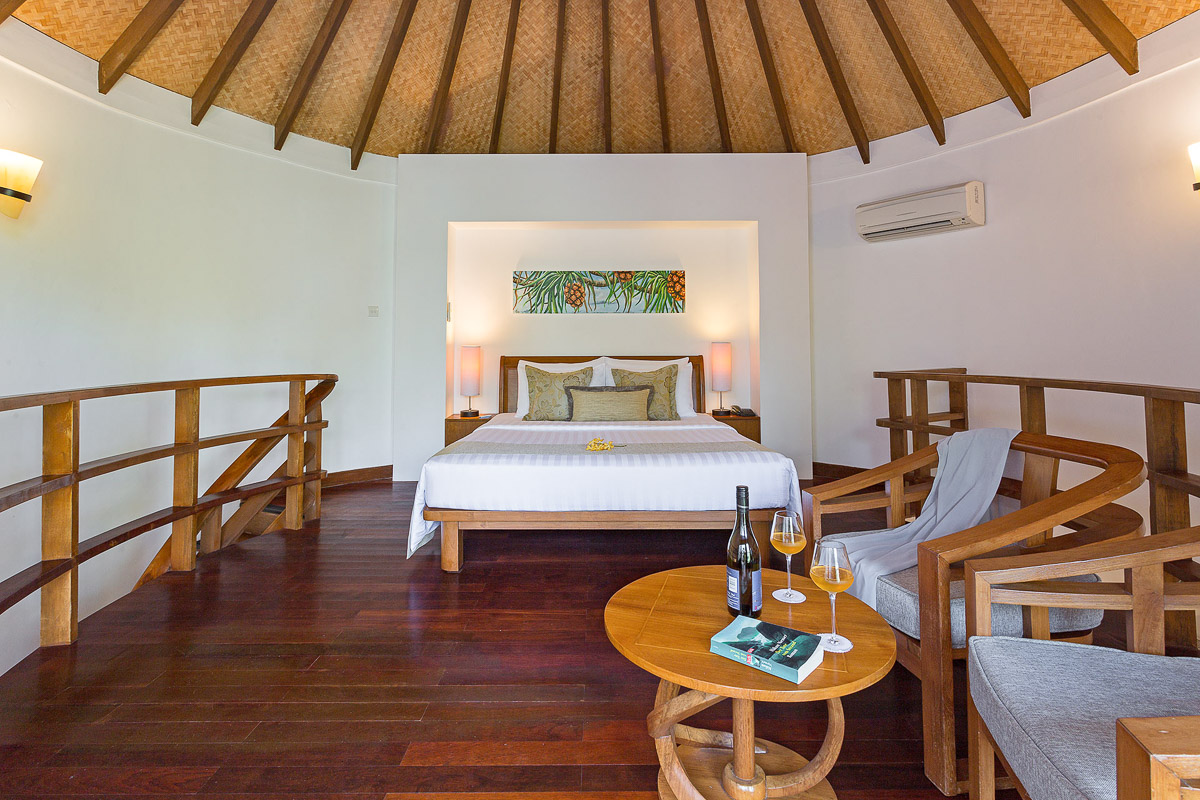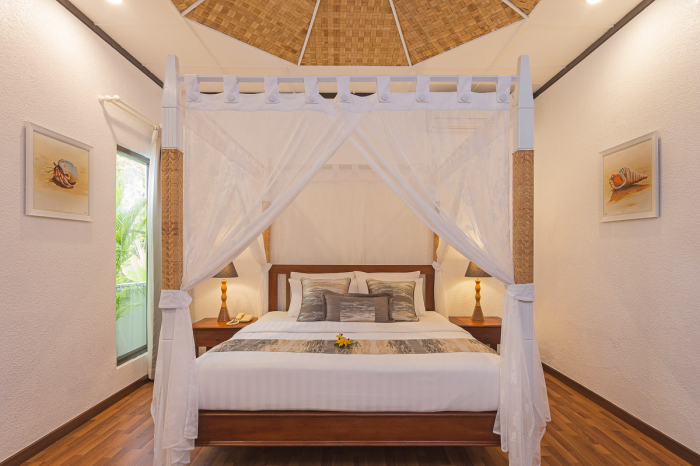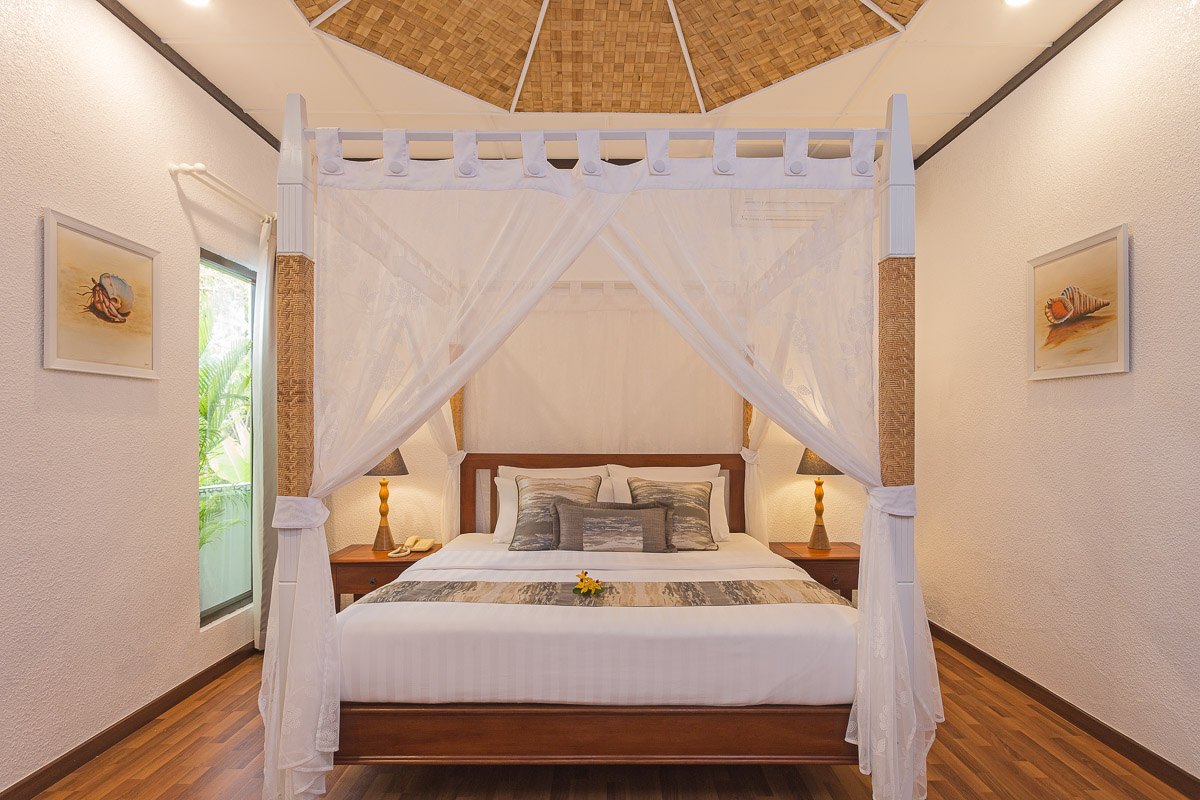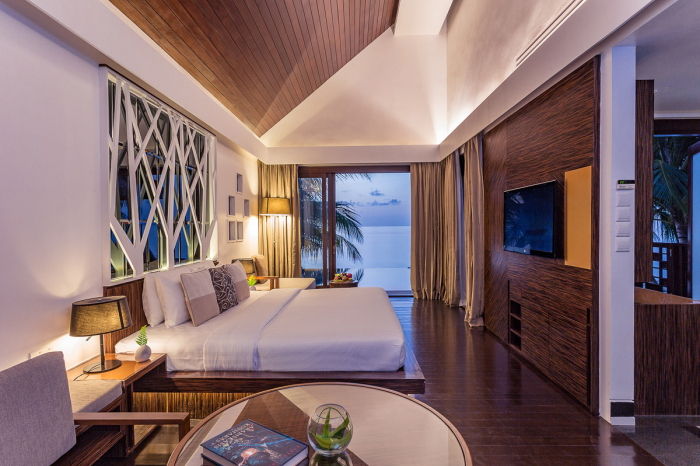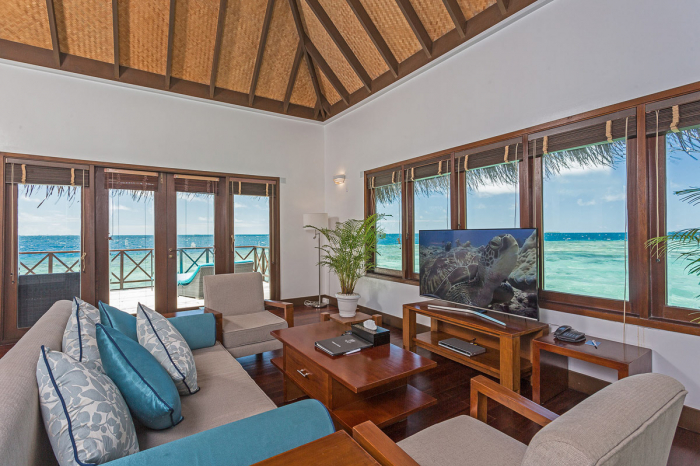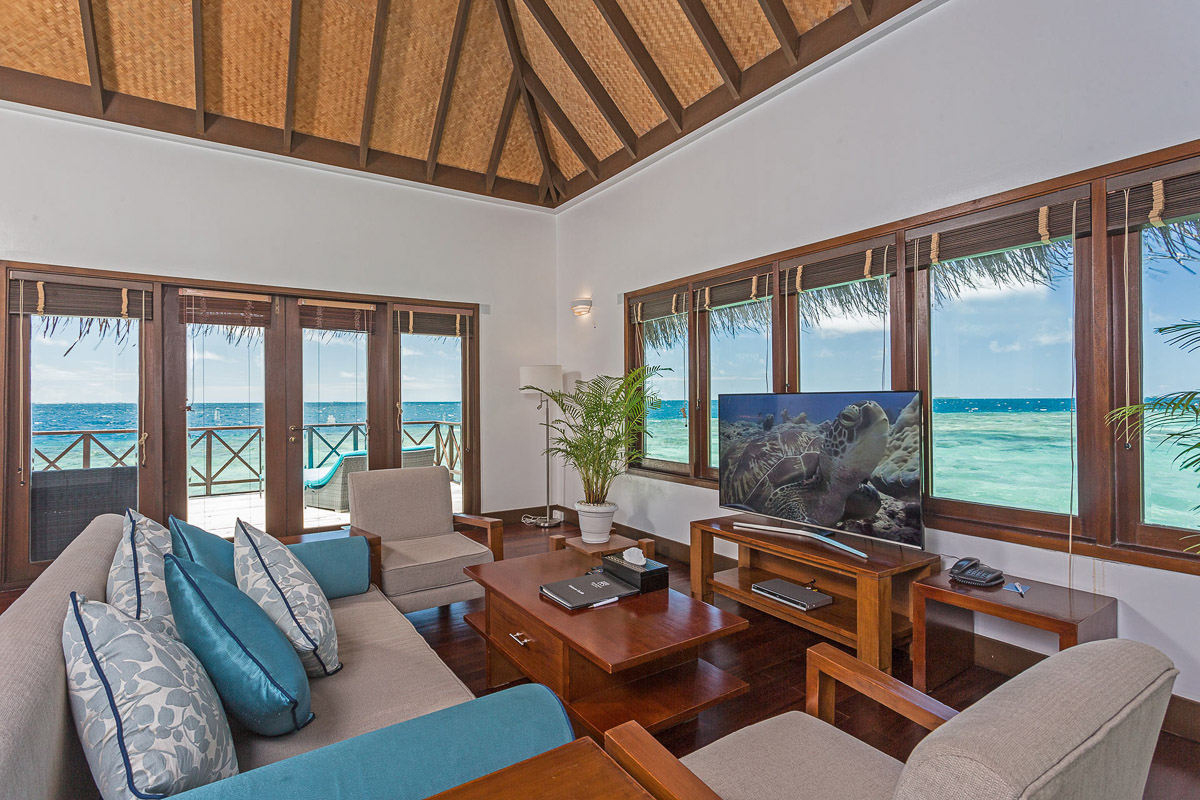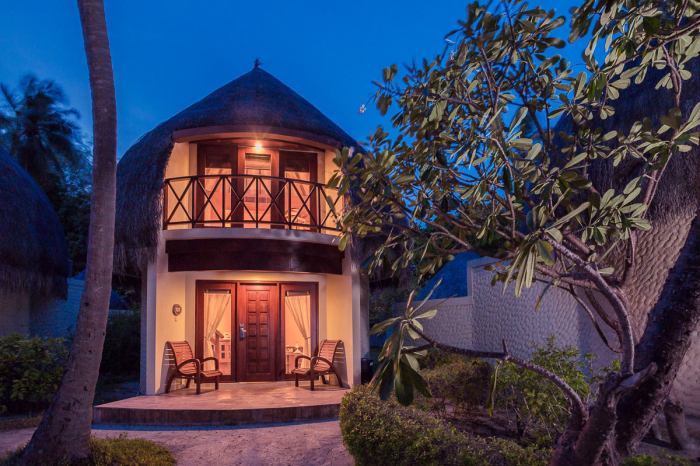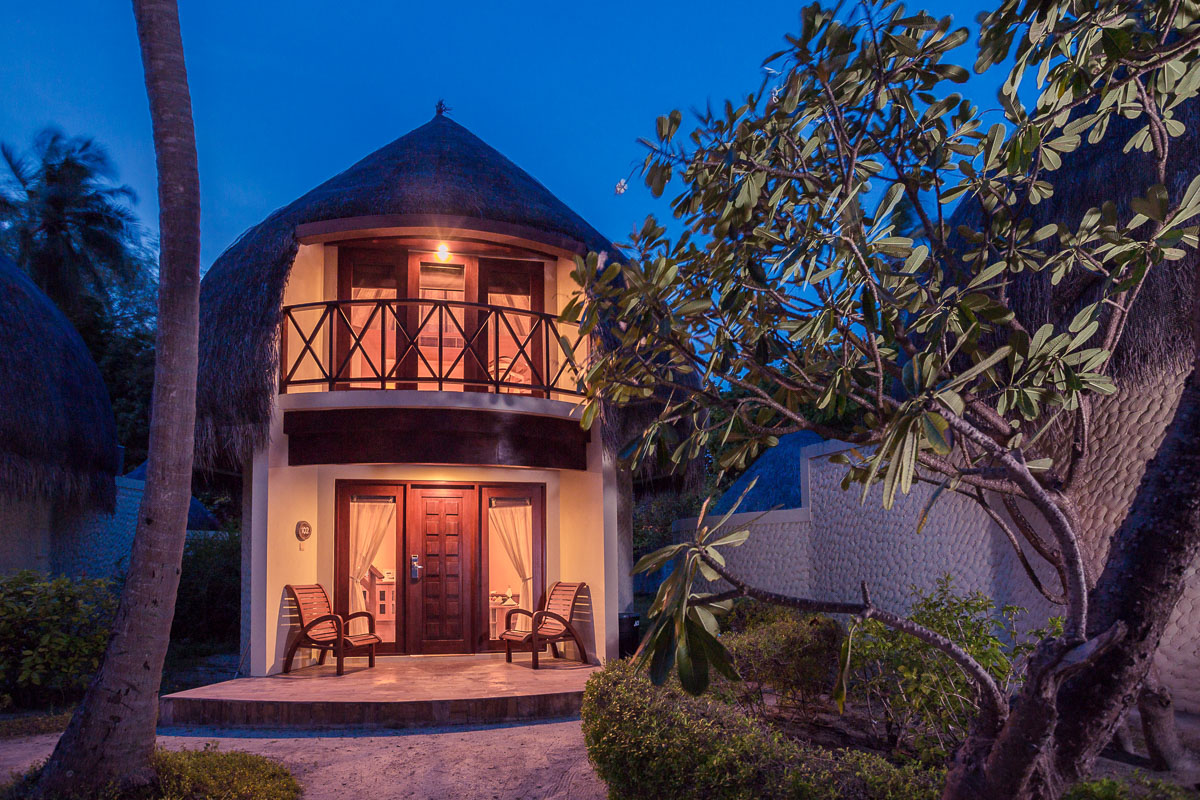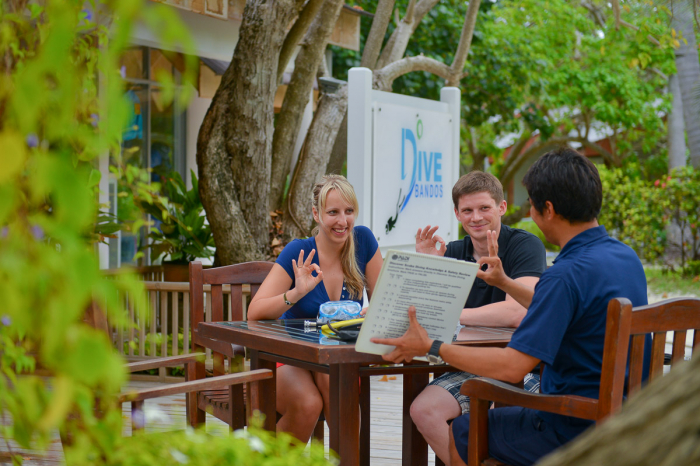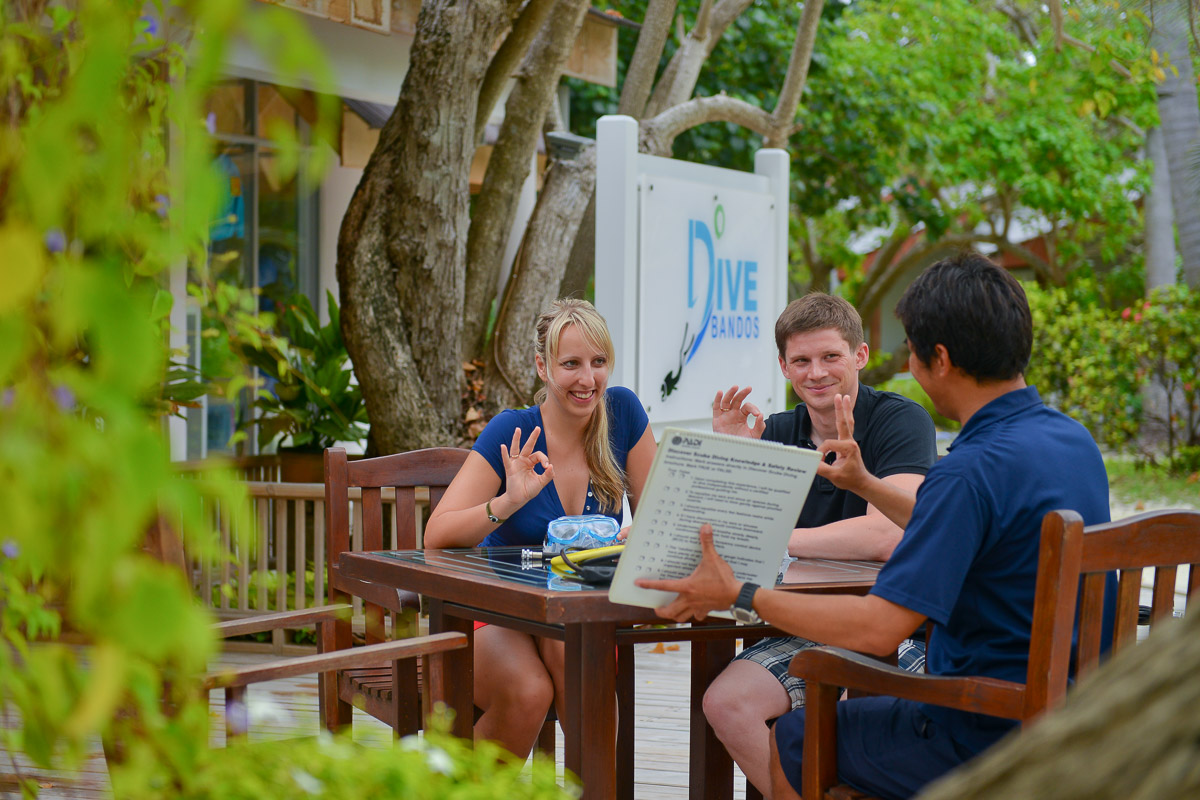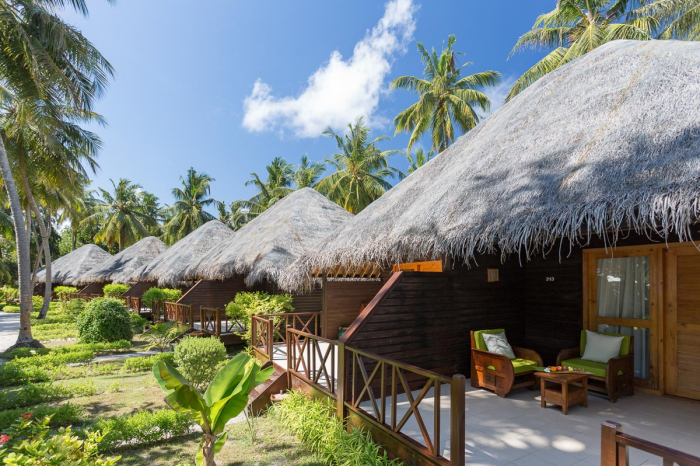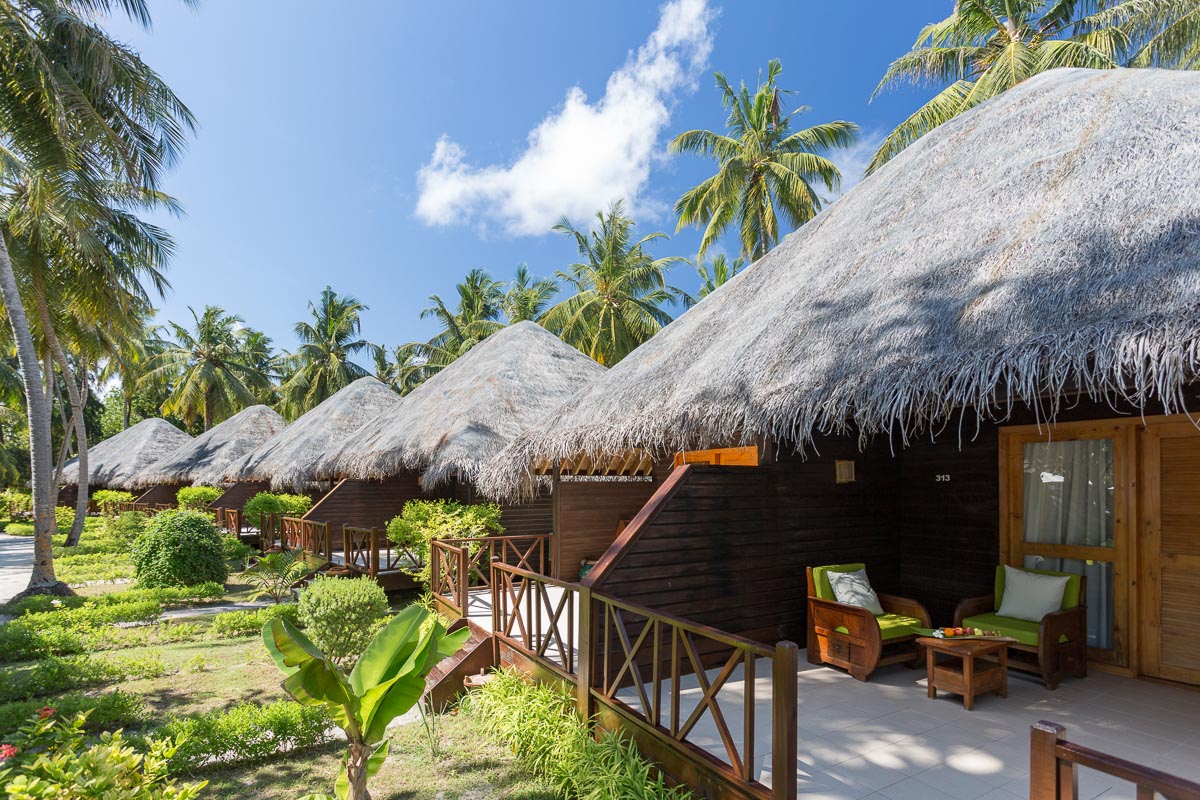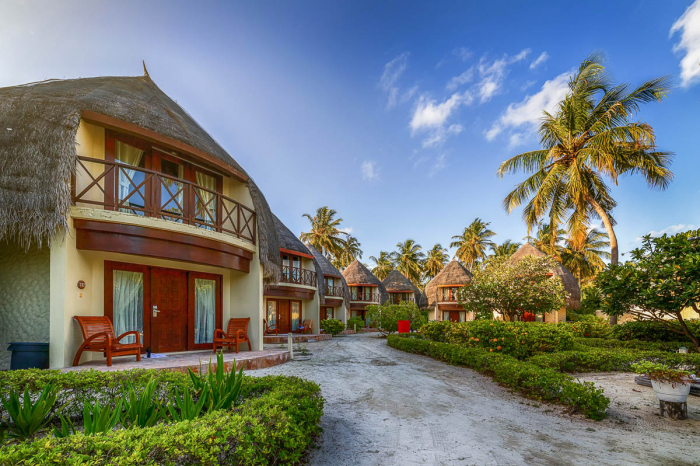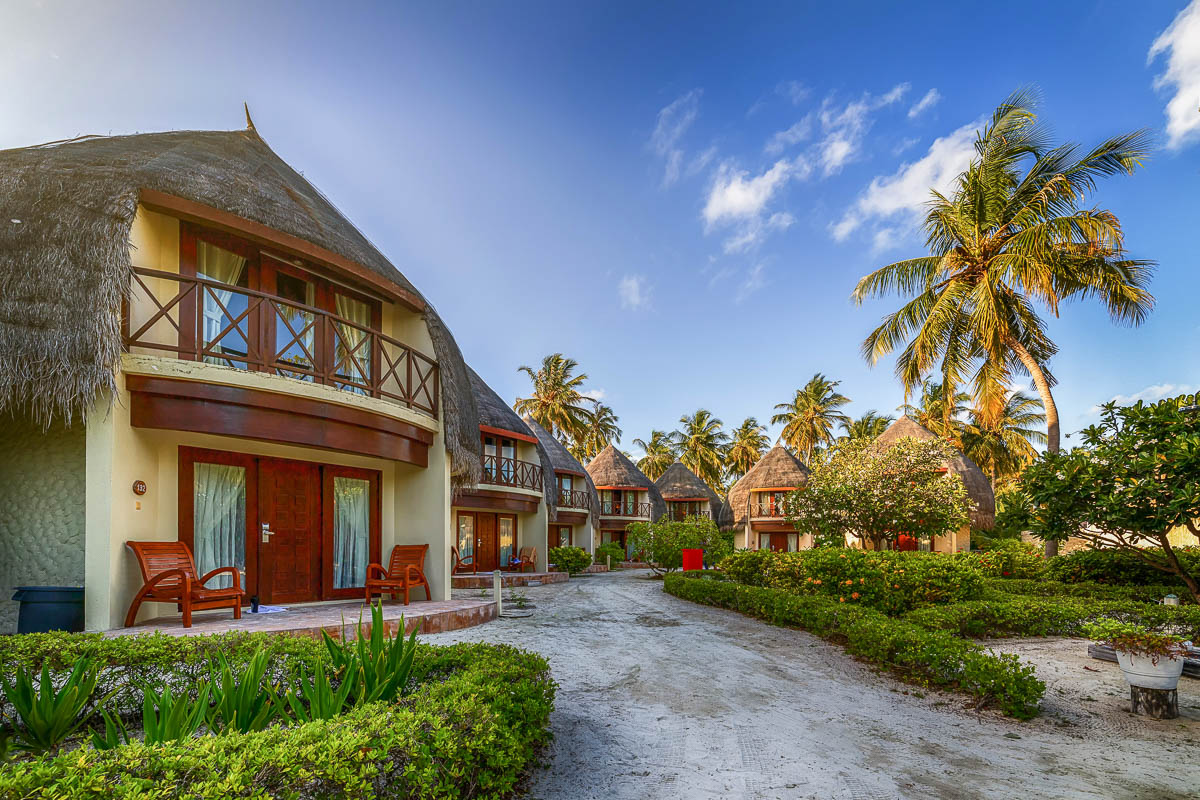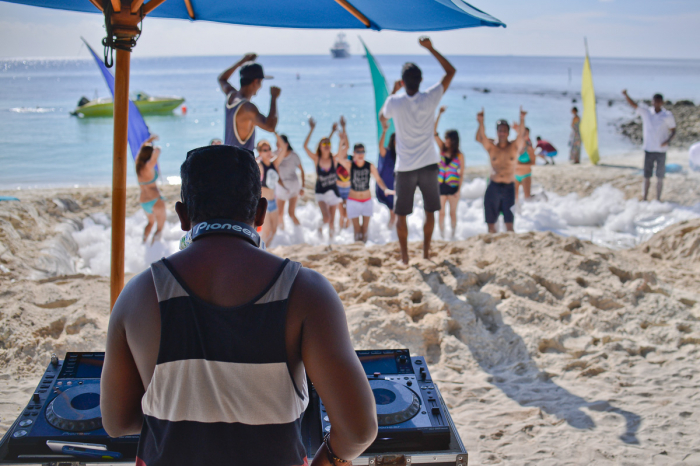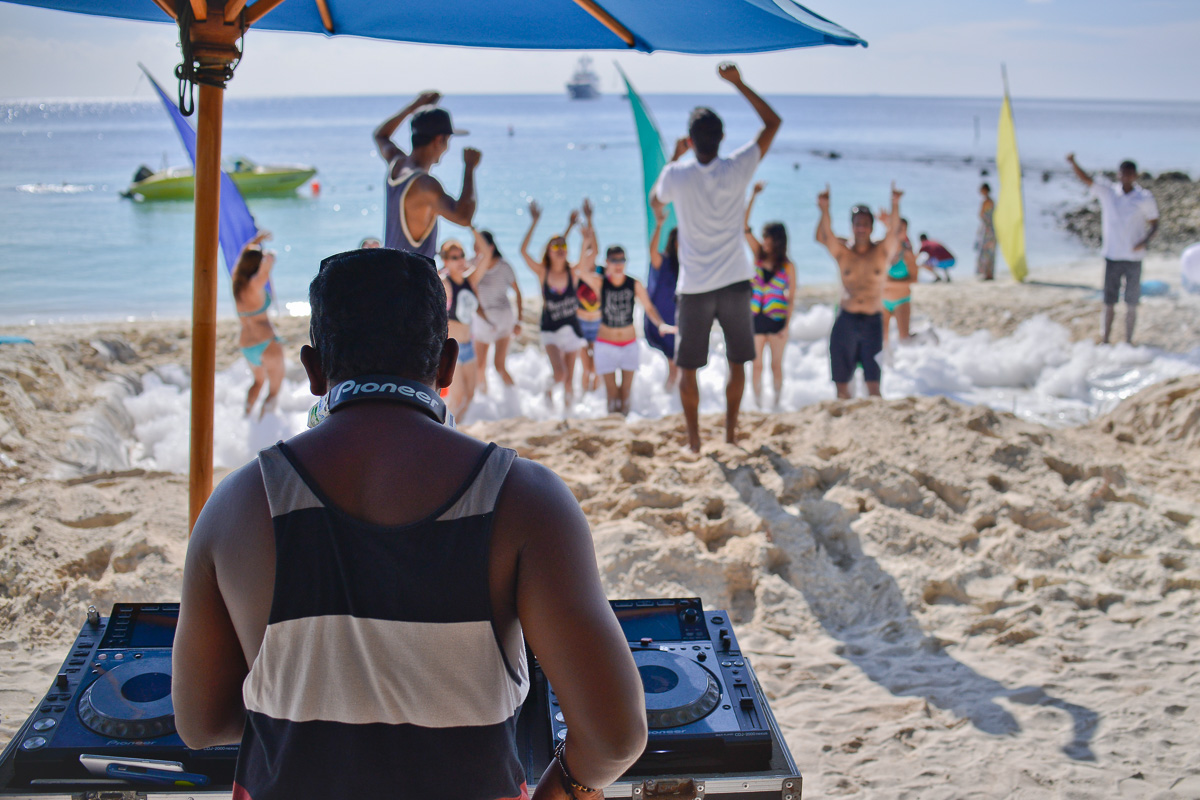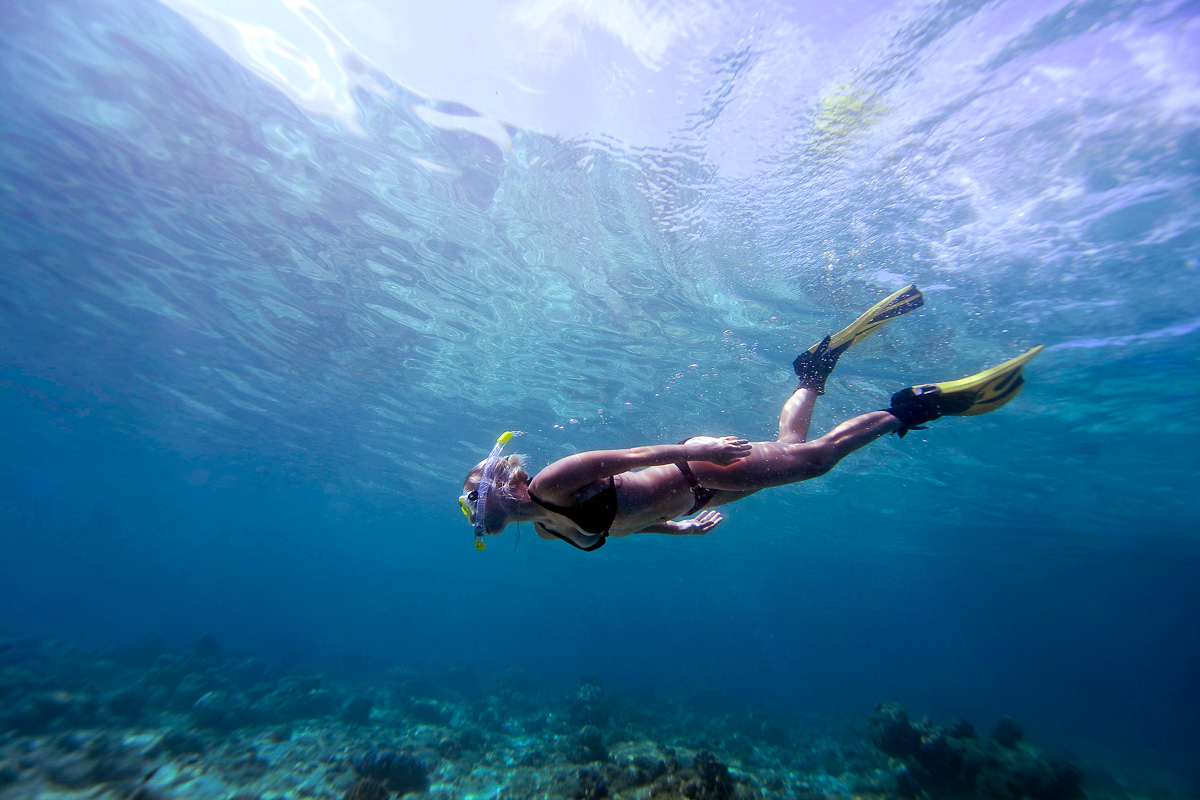 Overview
A private tropical island experience just 10-minutes from the airport
Perfect for both families and honeymooners with luxurious facilities and exciting excursions
One of the longest-running dive centres in the country
Dive or snorkel one of the Maldives best house reefs just steps from the beach
Bandos Resort combines remote island bliss with luxurious comfort, intimacy, and just a touch of romance. With exceptional sports and leisure facilities, this resort caters to both families and honeymooners alike and is perfect for those seeking a little adventure, or just some well-deserved relaxation.
---
---
Amenities
---
About
About Bandos Maldives
Bandos Resort is a private island in North Male Atoll, located just a 10-minute speed boat journey from the Maldives' main airport, yet providing a relaxing refuge from life's everyday stresses. The recently refurbished resort boasts facilities and villas that have been updated to exceptionally high standards, without compromising Bandos Island's traditional Maldivian feel.
Perfect for honeymooners and families, the resort offers a huge range of activities – whether you're after the thrill of scuba diving, the tranquility of a sunset dolphin cruise, or the lavishness of its traditional Maldivian spa. Surrounded by 40 world-class dive sites and featuring one of the best house reefs in the Maldives, Bandos Island Resort is dedicated to sustainable practices and the conservation of its island ecosystem.
Explore the resort
Bandos Resort's Gallery Restaurant is the main dining area and serves up fantastic buffets with a wide choice of cuisine. The Koon Thai restaurant serves authentic Thai cuisine and a selection of fine wines from around the world, and guests can enjoy their meals inside or al-fresco. On the water's edge, guests will find the Sea Breeze cafe, which offers a variety of a la carte meals with stunning views of the lagoon. Umi Yaki is the resort's ocean-front grill offering a fantastic open-air setting to enjoy a meal or guests can view the stunning sunset from Bandos Resort's enormous sun deck. The Pool Bar allows guests to soak in the water while enjoying a variety of juice drinks from the swim-up bar or they can let their hair down at Sand Bar – a classic island beach-bar with live music and delicious cocktails.
The Orchid Spa offers a variety of wellness services to relax and rejuvenate the body, including body treatments, salon services, and even age appropriate kids treatments. . Guests can also head to the Clubhouse for some entertainment including beach volleyball, tennis, table tennis, and board games – a steam bath, sauna, and state-of-the-art fitness suite are also located here. Other activities on offer include fishing, dolphin cruises, whale shark expeditions, sand-bank picnics, photoshoots, and water sports. A Kid's Club is open from 8am - 5pm and organises a range of activities such as arts and crafts, cooking lessons, treasure-hunting, reading, and playing board games.
Diving at Bandos Maldives
Bandos resort's award-winning dive centre is one of the longest-established centres in the country, boasting superb standards of service and exceptional experience. The modern, spacious facility is complete with air-conditioned classrooms, a library of fish id and dive related books, large storage rooms, and hot water showers. Full equipment rental is available from the dive centre, which uses internationally-recognised brands such as Mares, Scubapro, Aqua Lung, and Suunto. Computers, digital cameras, and tanks with DIN and Int valves are also available, and Nitrox can be used at an additional charge.
The resort boasts one of the most beautiful house reefs in the Maldives, located just a few steps from the beach, as well as access to around 40 nearby dive sites. A full range of PADI training courses are offered, from beginner to divemaster, and can be taught in English, German, Italian, French, Japanese, and Chinese. Bandos Resort also features its own medical clinic which is complete with a decompression chamber and hyperbaric chamber, as well as multiple doctors trained in both general and dive related issues, and is available at all times.
---
Top tips
Plan at least one dry day for indulging in the Orchid Spa's soothing bodywork, massage, and salon services, with special packages for kids and couples.
Visit between December and March for the most big fish action during this resort's exciting whale shark snorkelling excursions.
Customise your stay with straightforward a la carte, half board, and all inclusive options to suit every budget and travel style. 
Be sure to pack a nice outfit or two for evenings out at Bandos Maldives' luxurious dining and drinking establishments.
Conservation
The construction and design of Bandos Resort exists in harmony with its natural surroundings, and focuses on preserving the island's fragile ecosystem. Guests receive informative welcome packets with helpful suggestions and guidelines for sustainable behaviour during their island stay. Bandos Resort also provides eco-conscious amenities such as organic toiletries and glass water bottles in all rooms which are refillable at fresh water stations around the property. 

---
Diving
Diving in North Malé Atoll
Schooling reef fish

Year round
North Malé Atoll's diving is perhaps the best known and most explored within the Maldives, making it a great destination for those seeking reliable world-class experiences. The atoll is known for its healthy reefs, underwater caves, drop offs and abundant soft and hard coral, as well as encounters with large pelagics such as sharks and manta rays. And with a range of luxurious resorts, local islands and white sand beaches, North Malé offers the complete Maldives experience with options to suit every diver's budget.