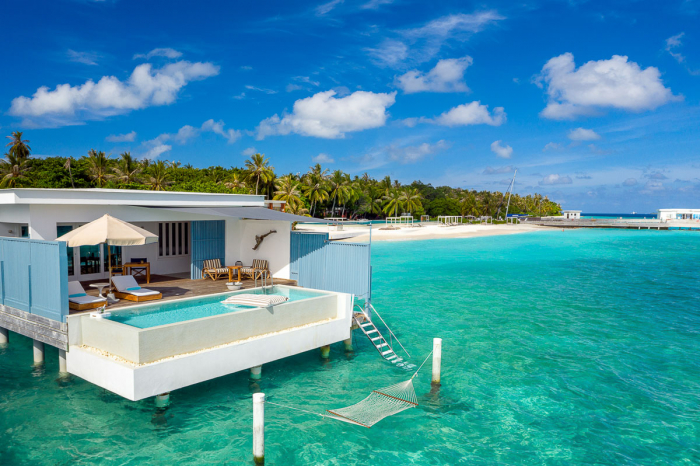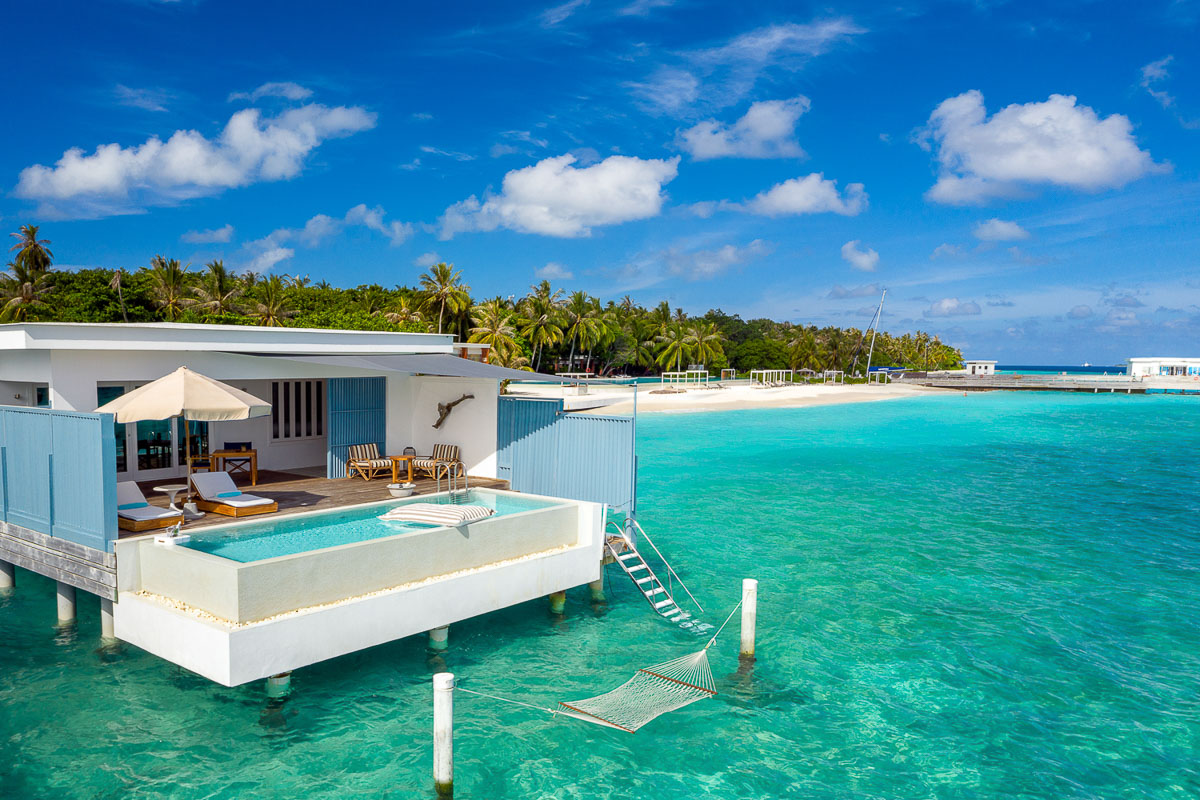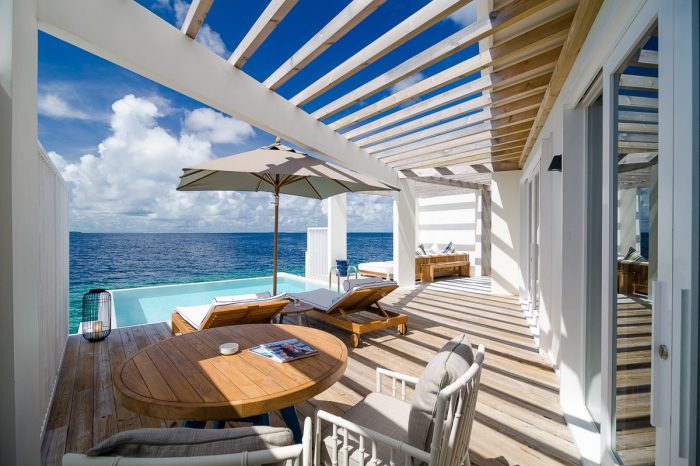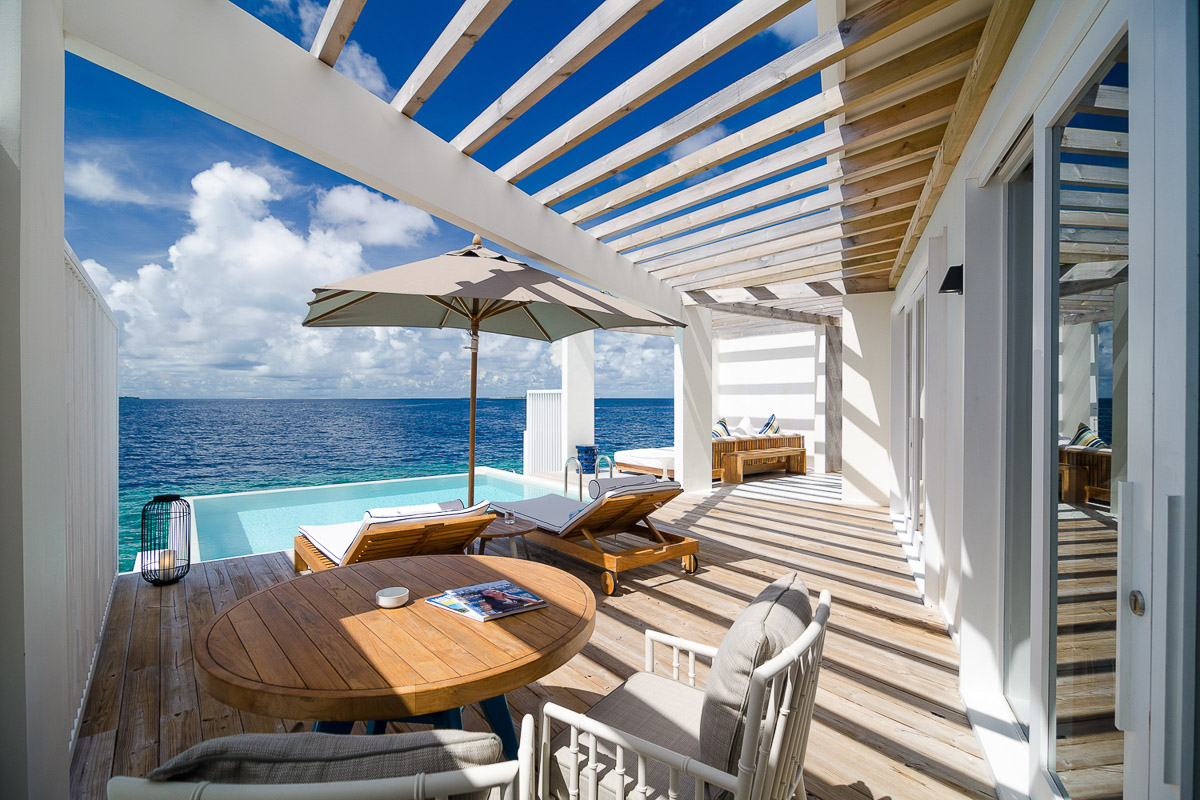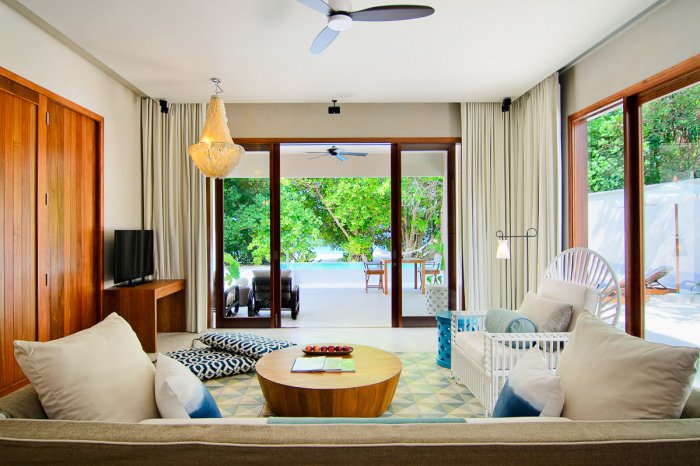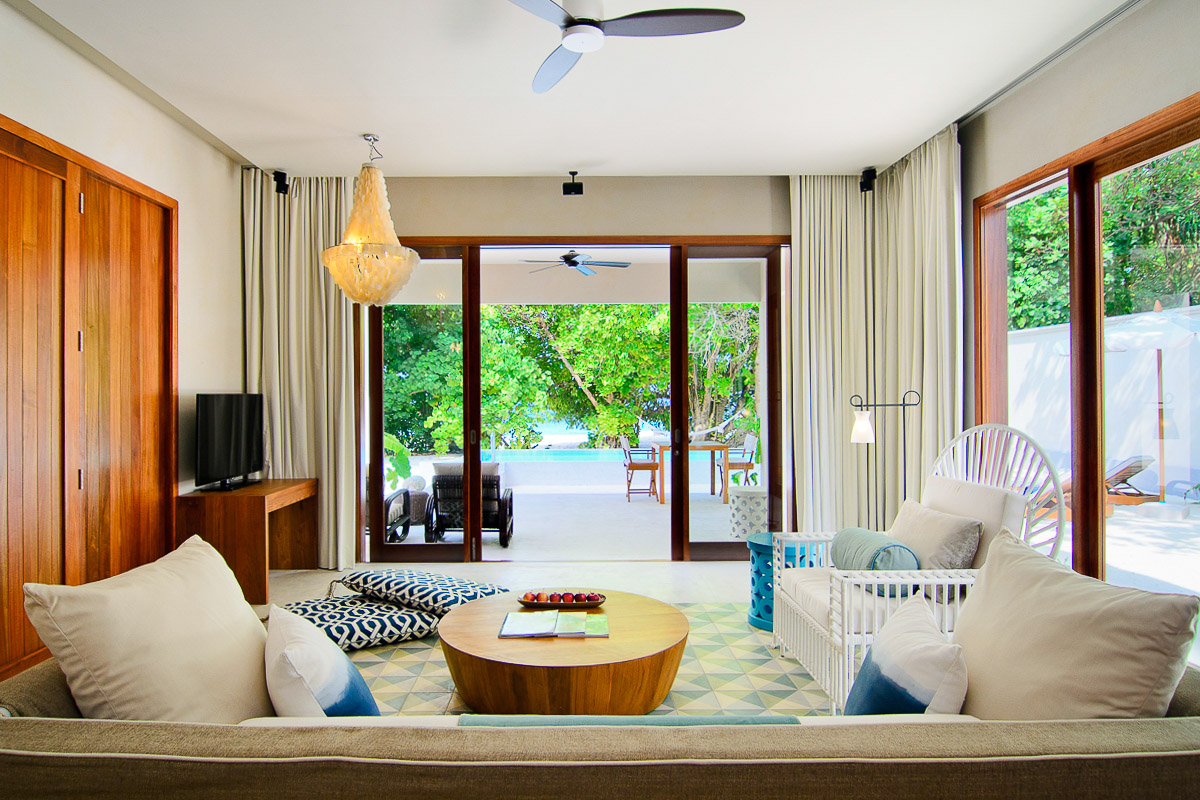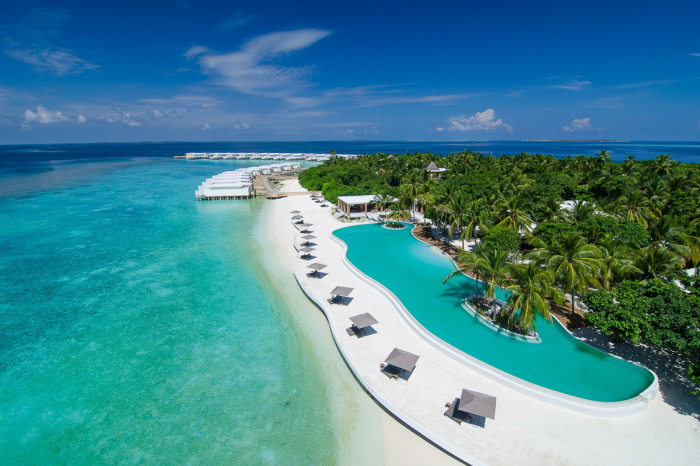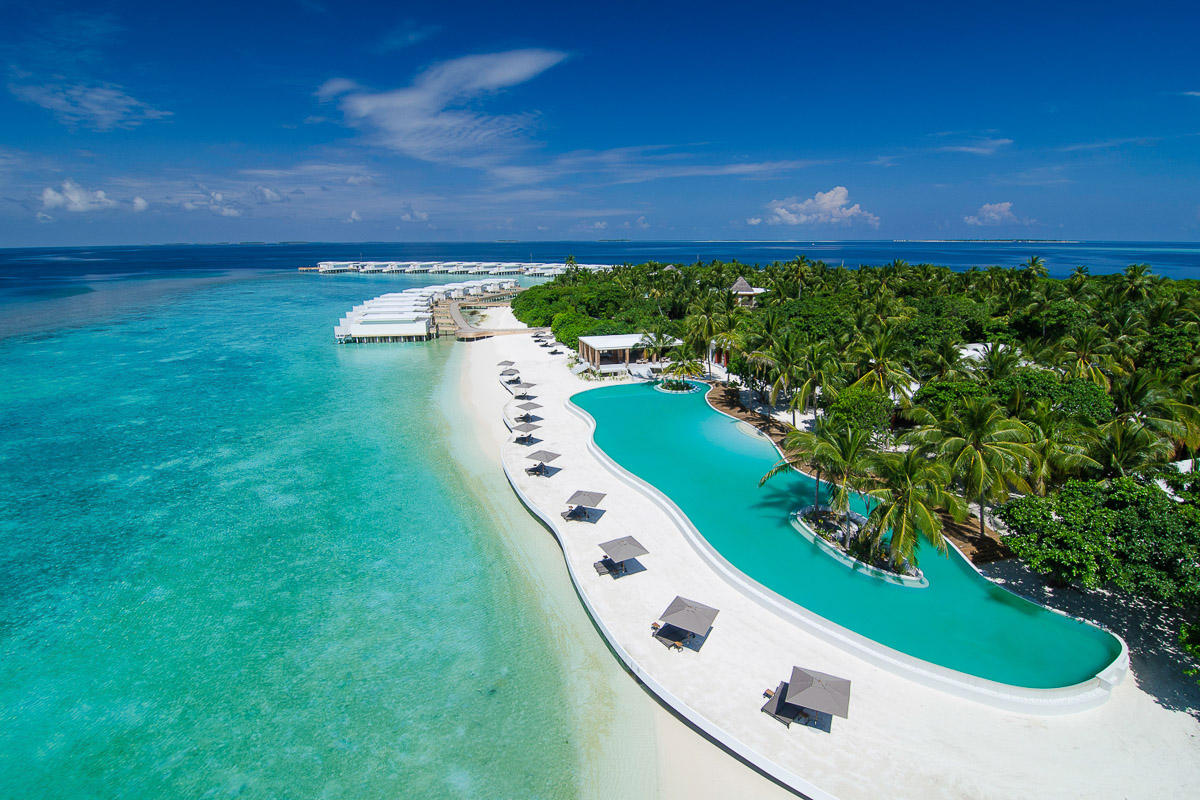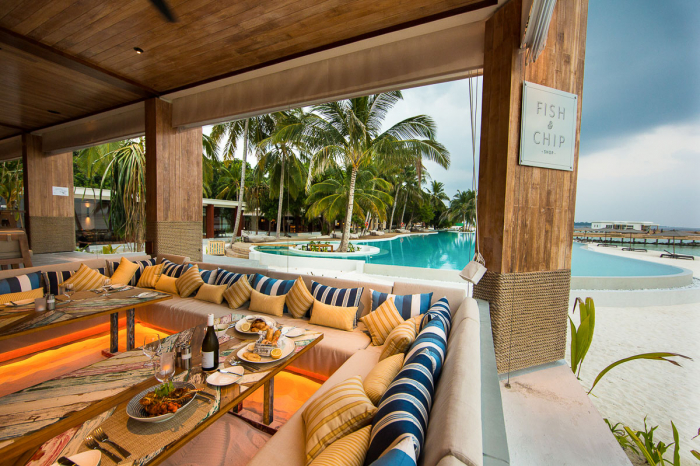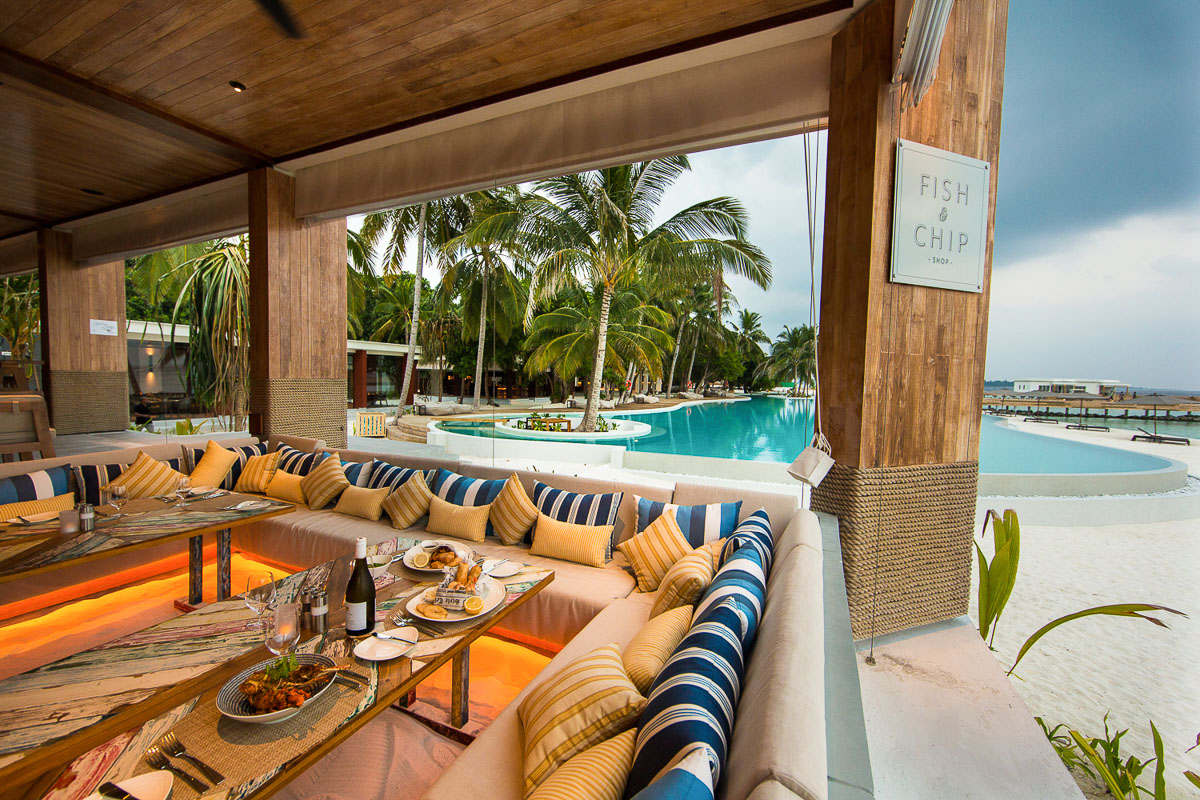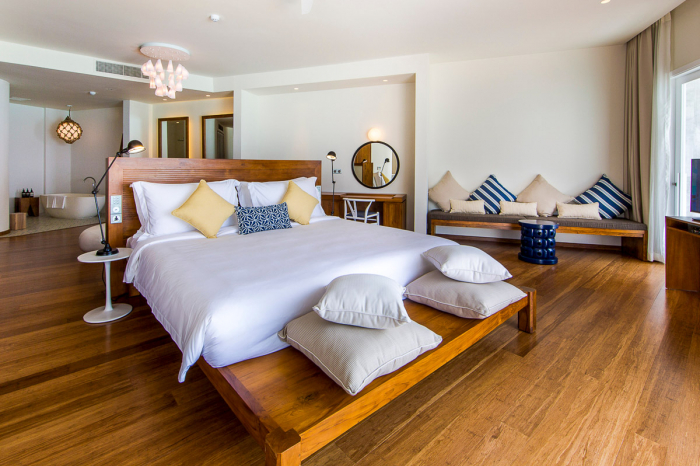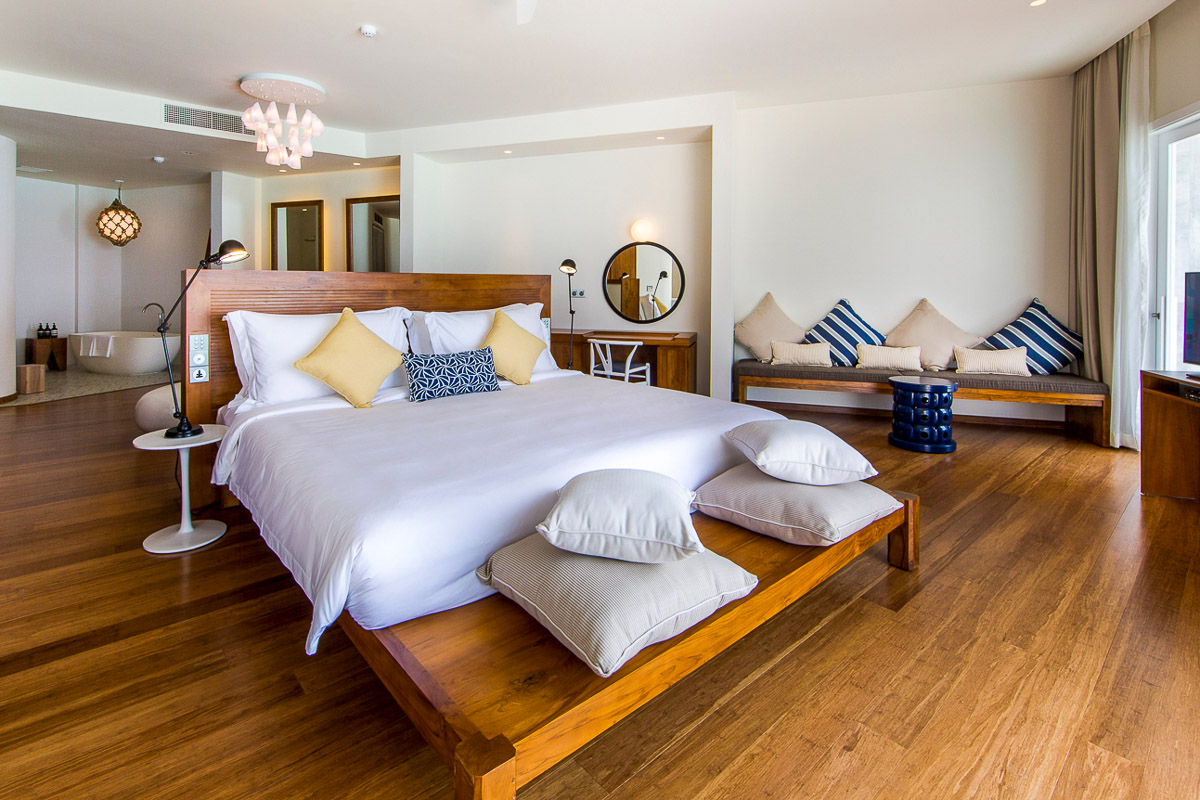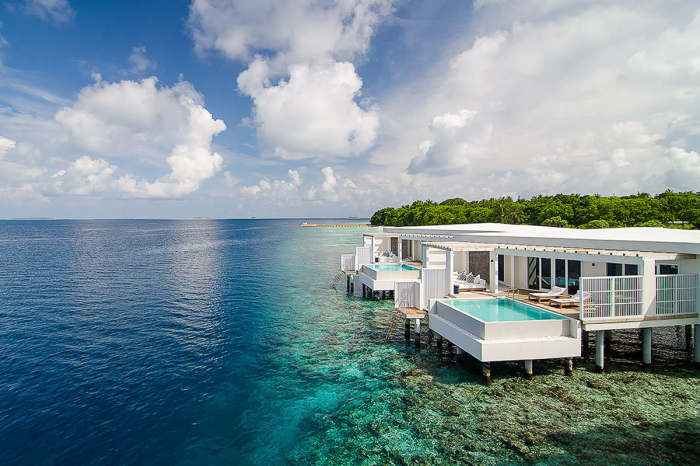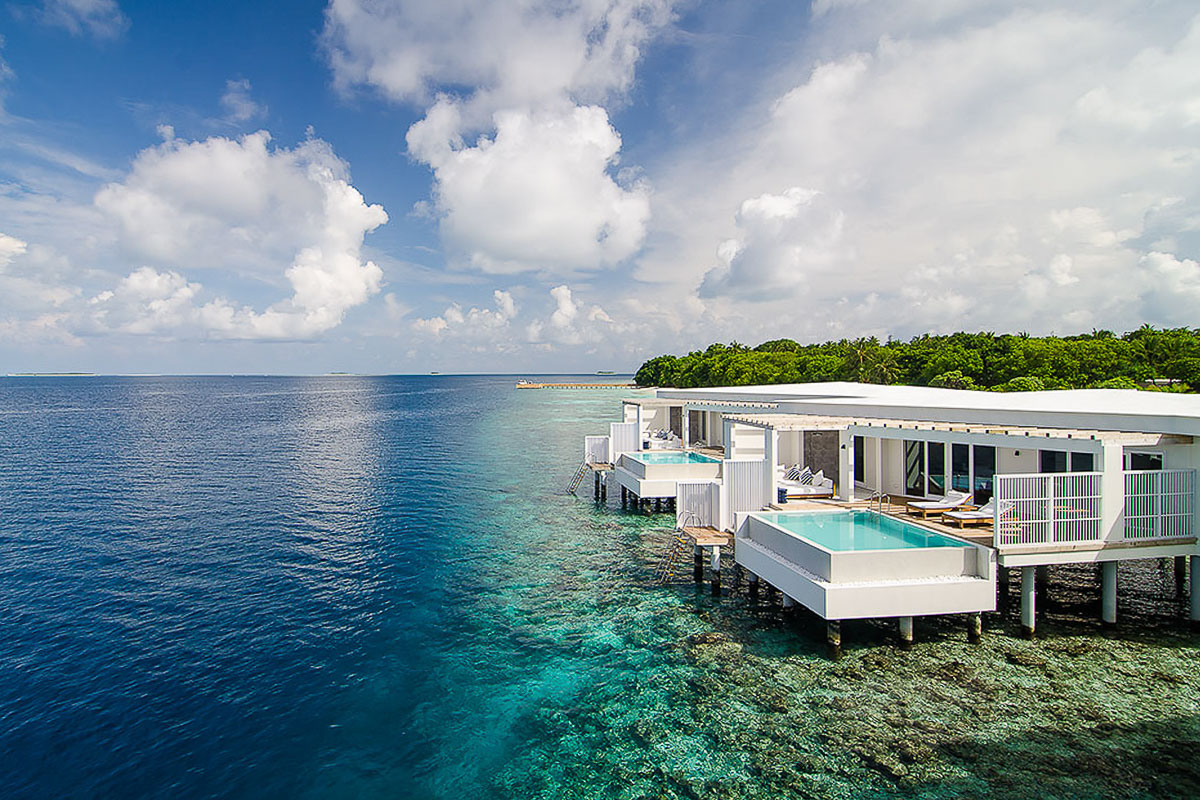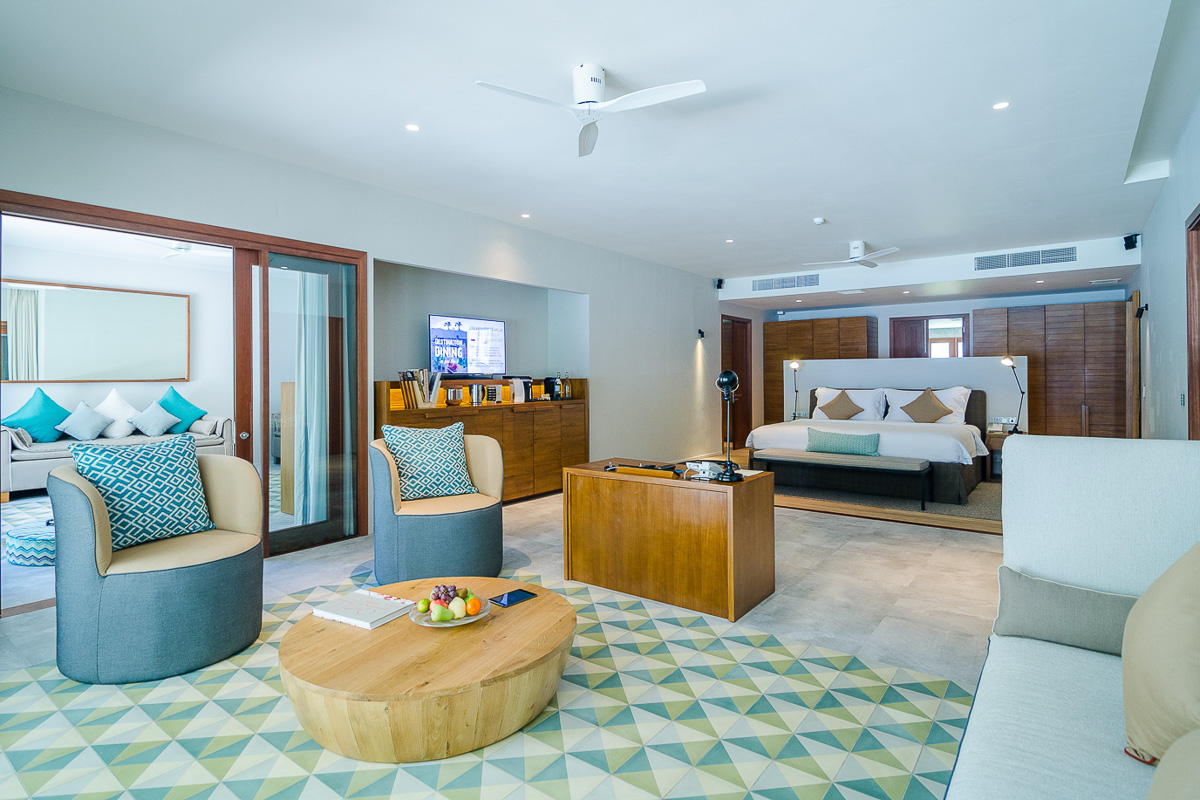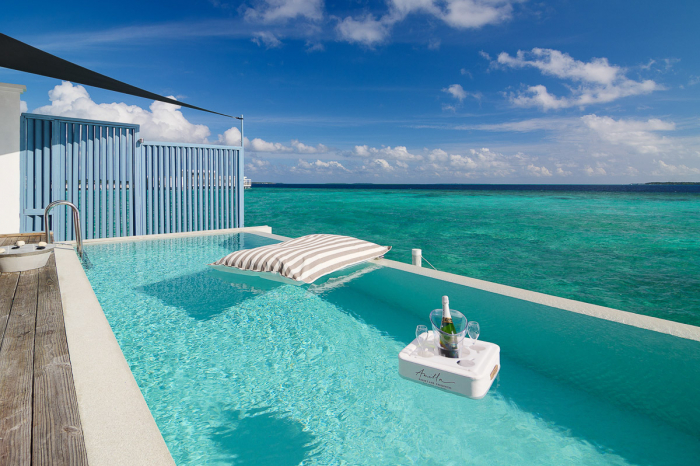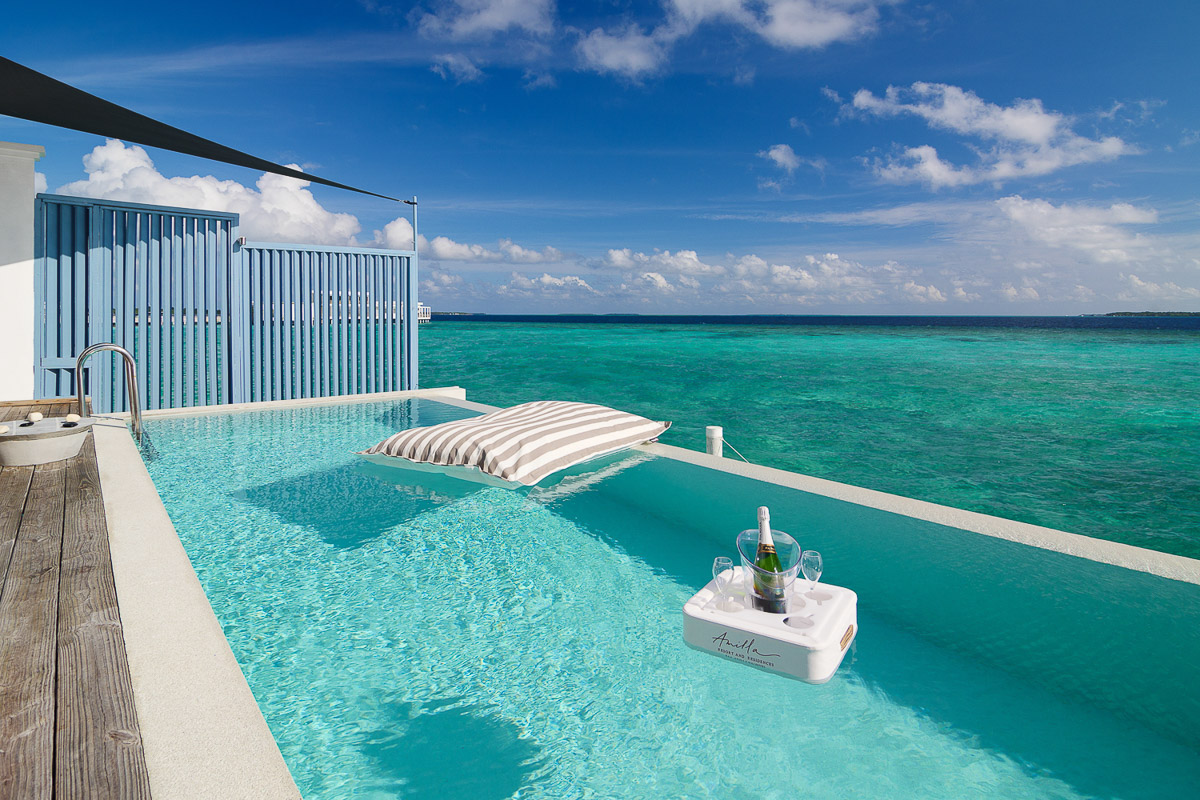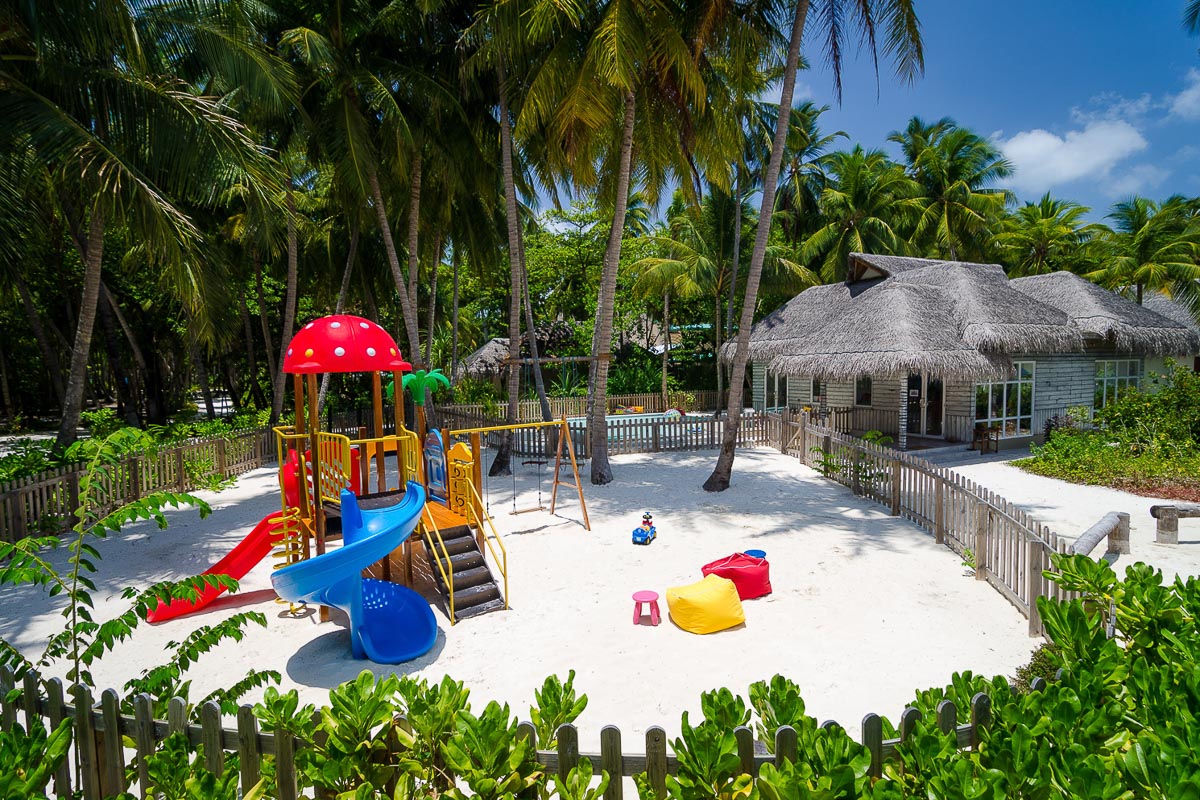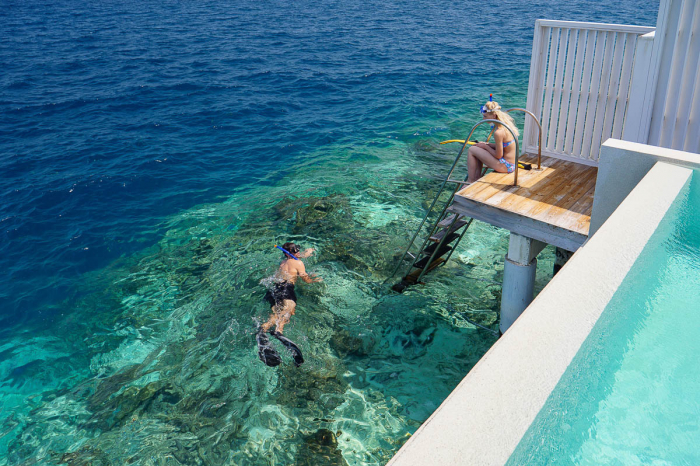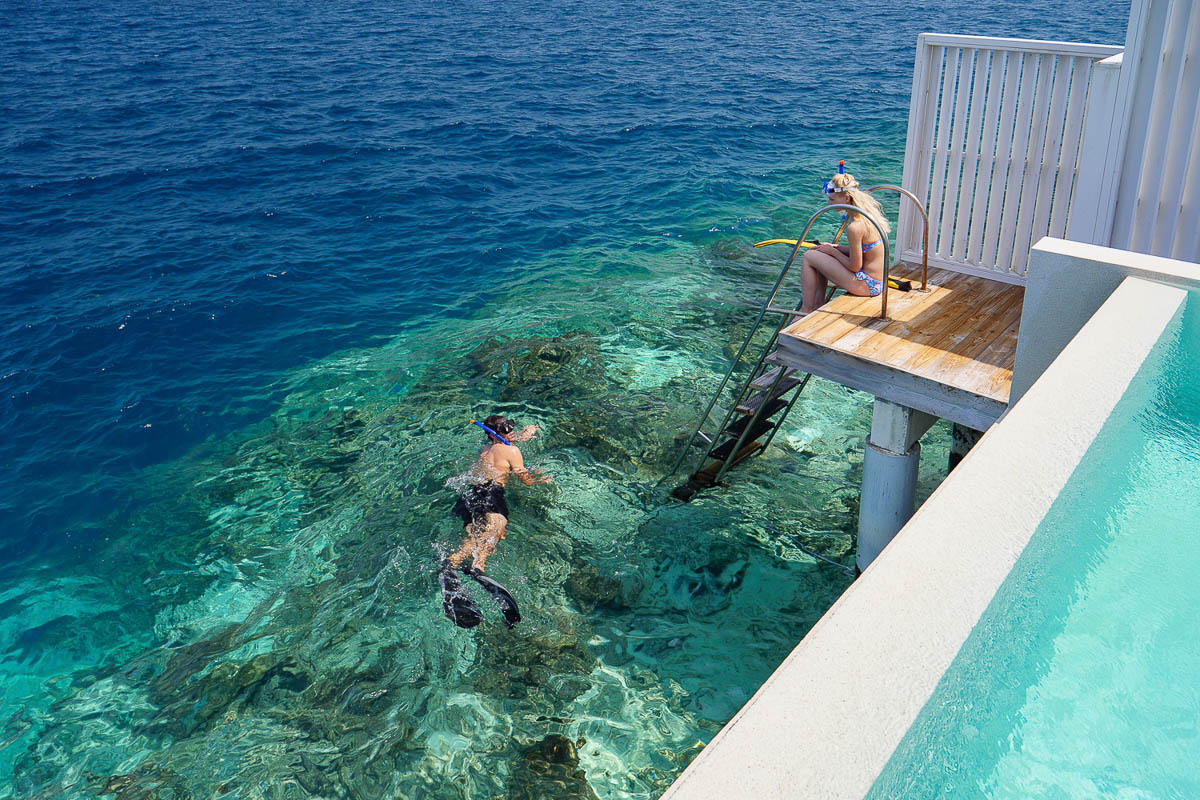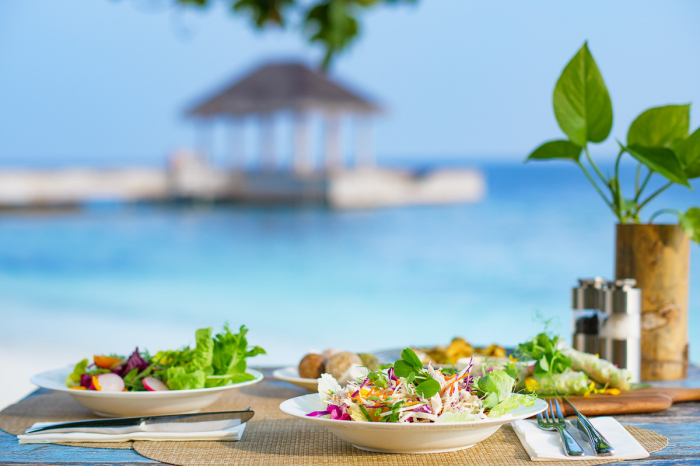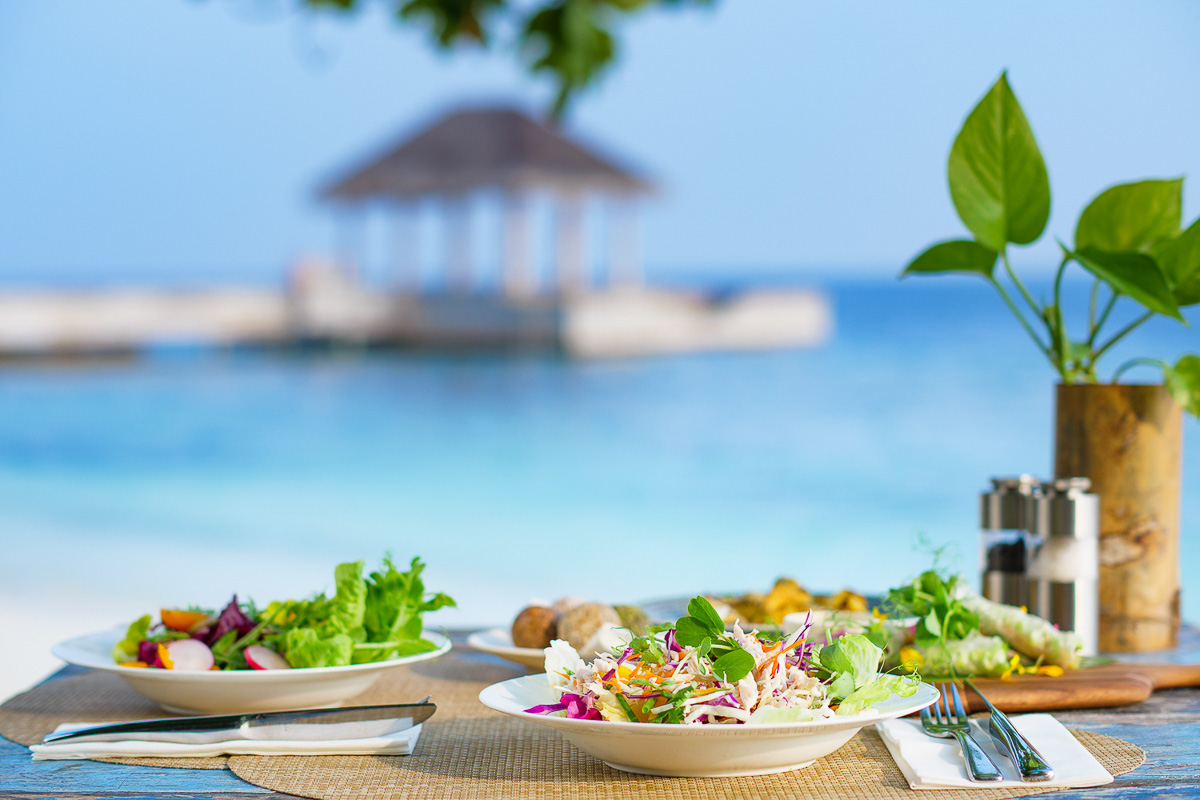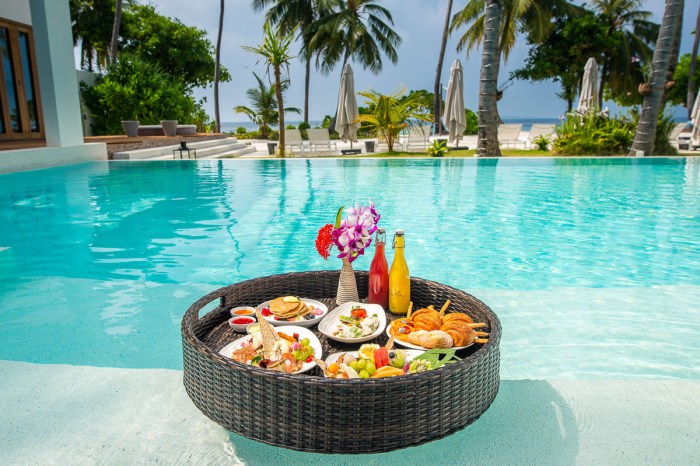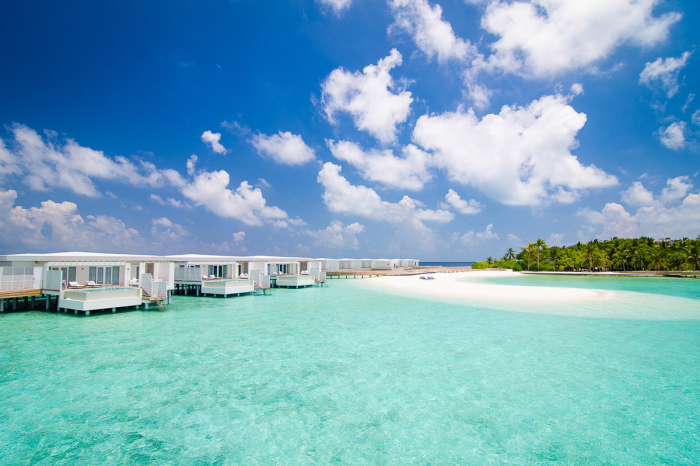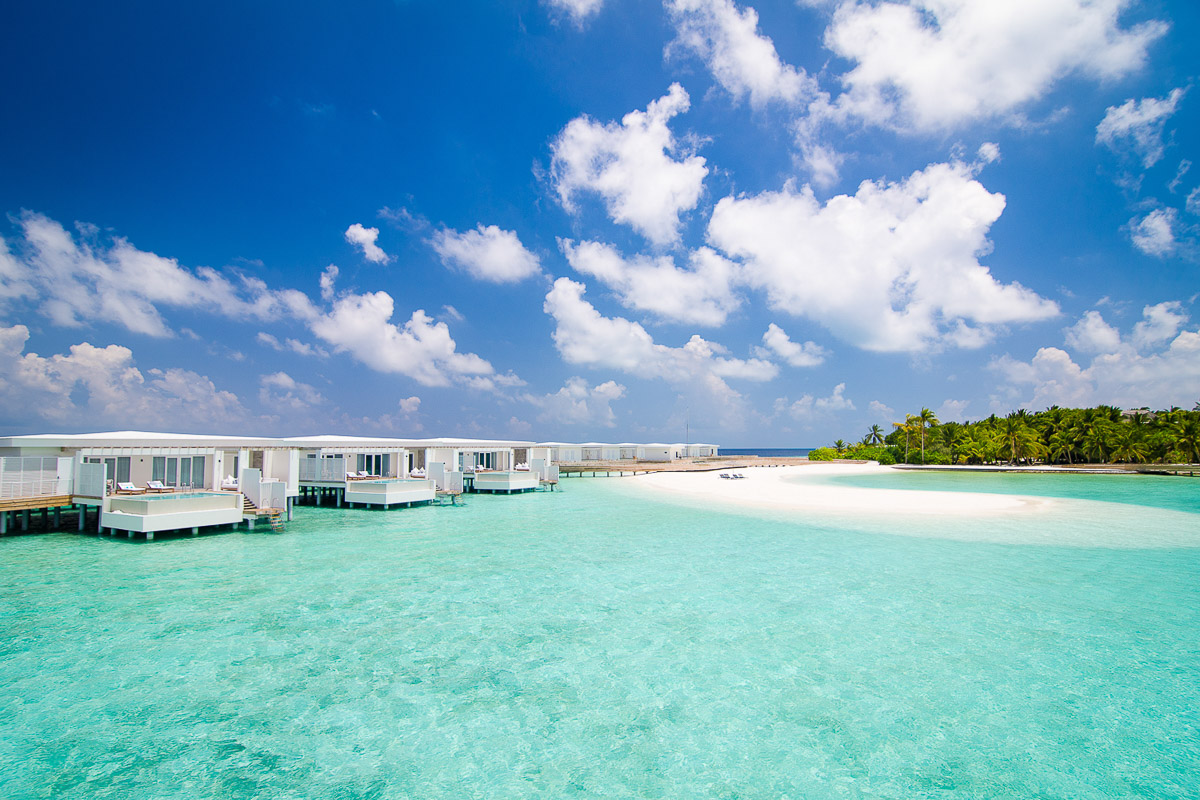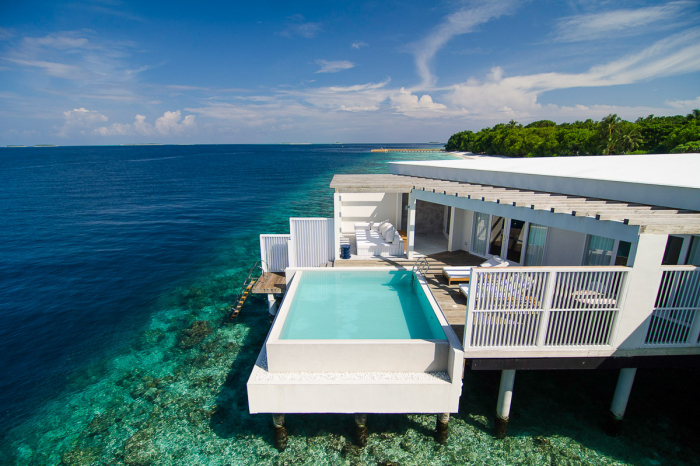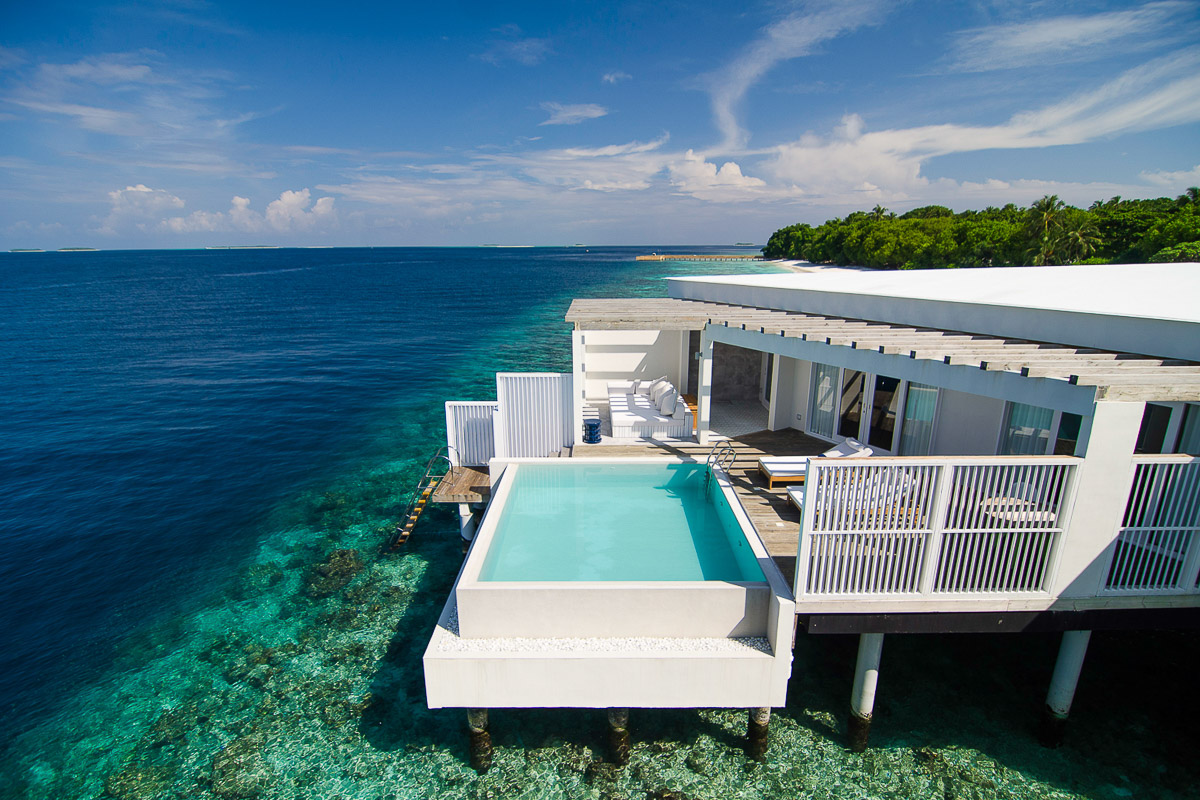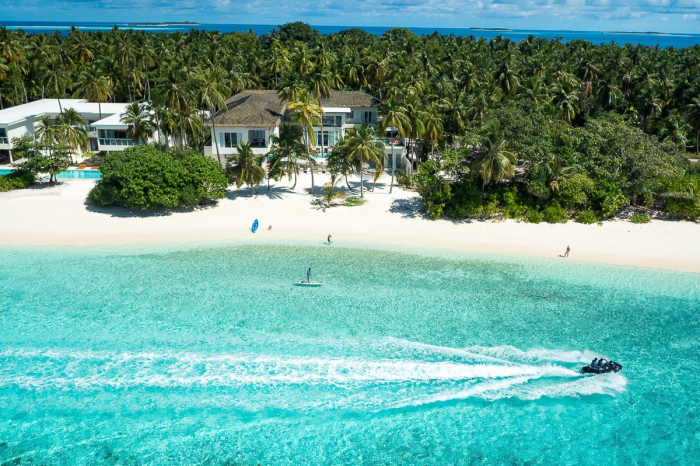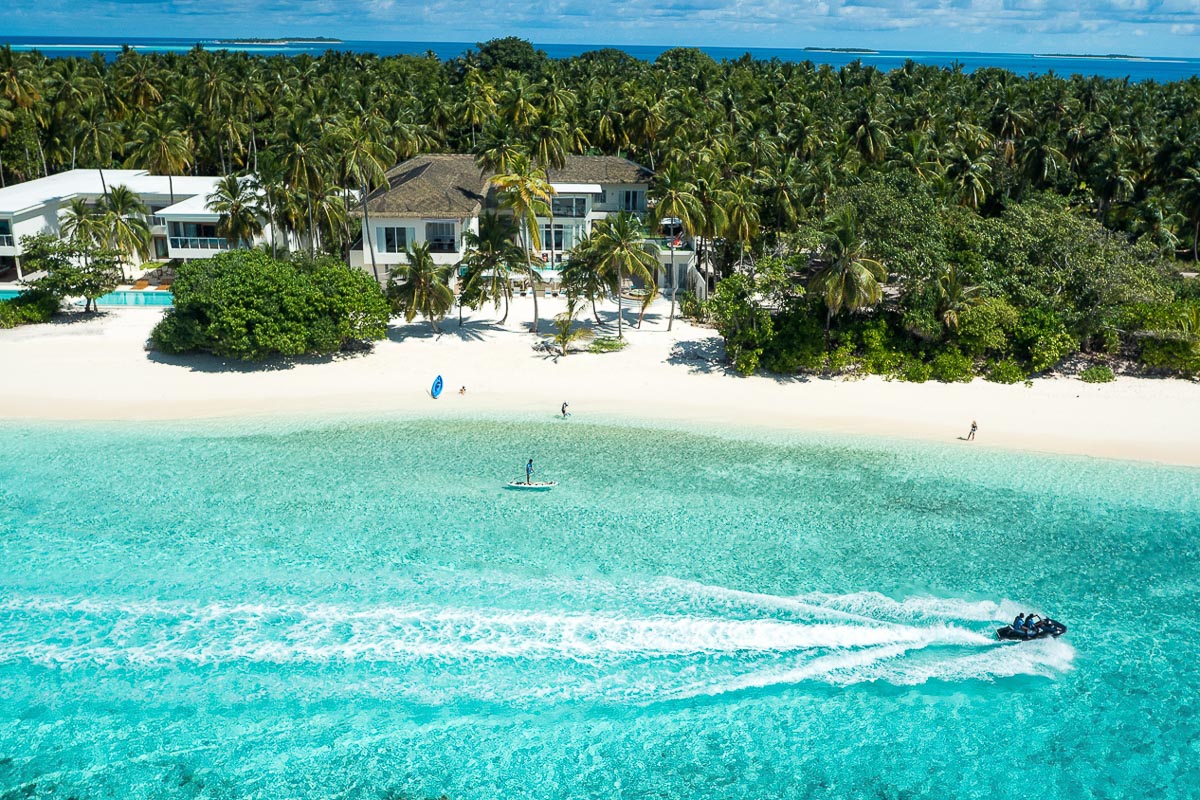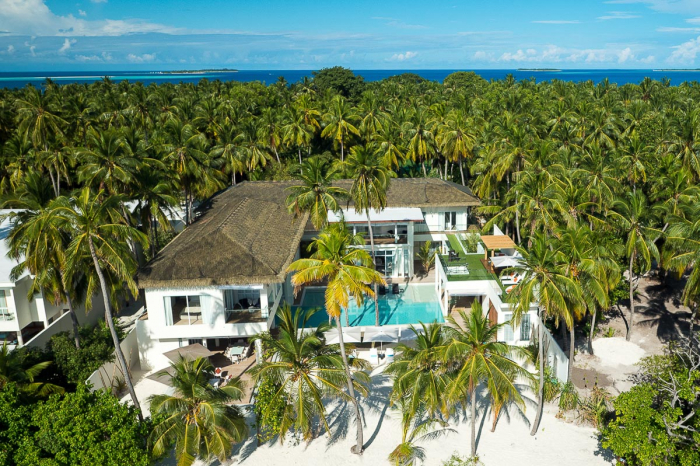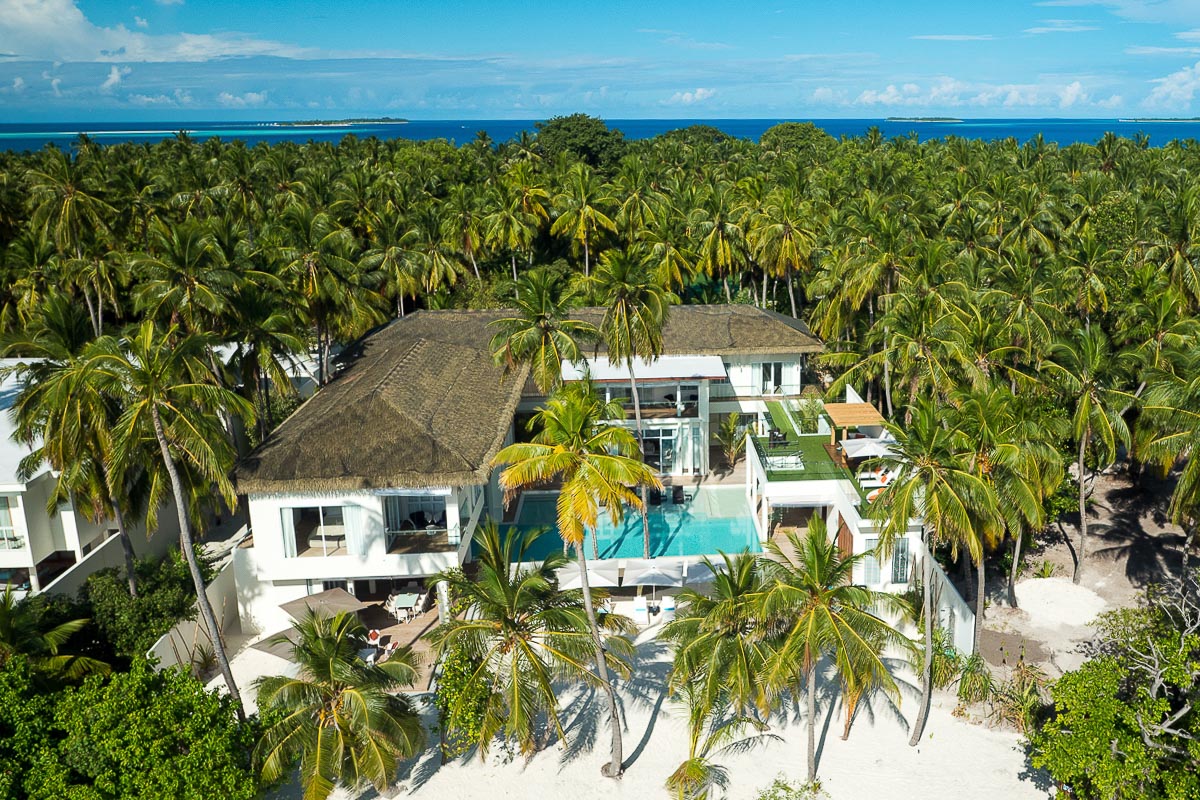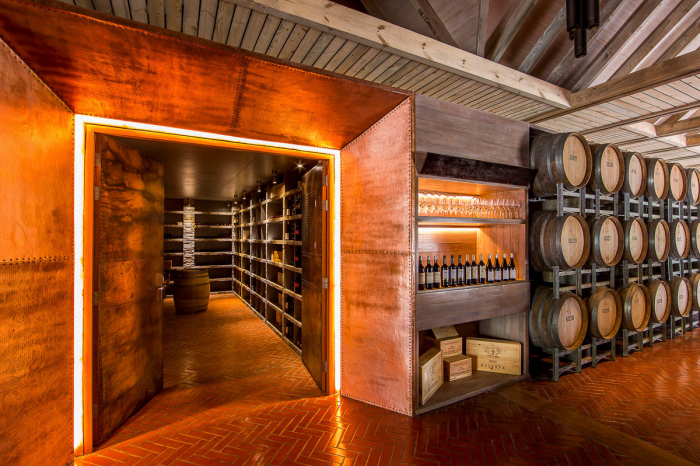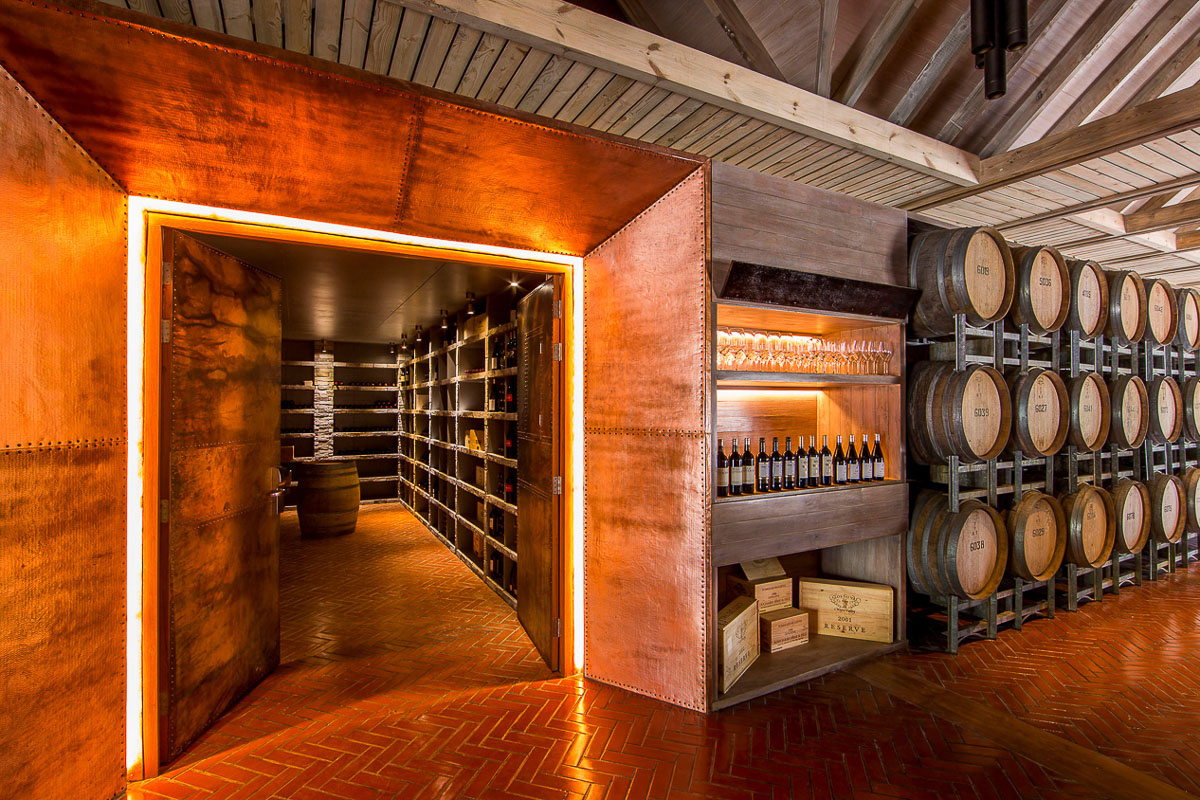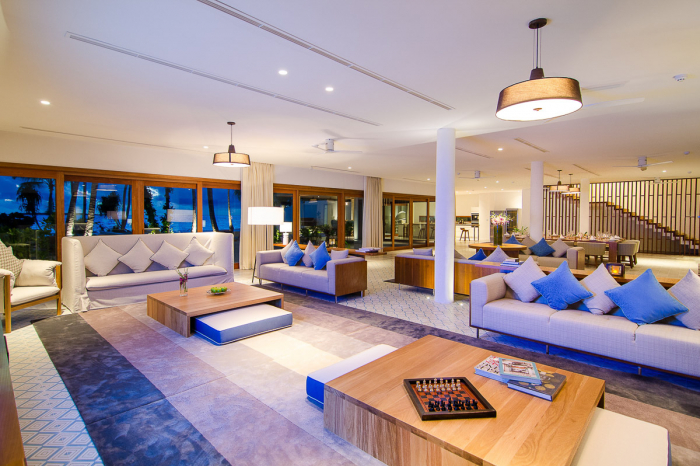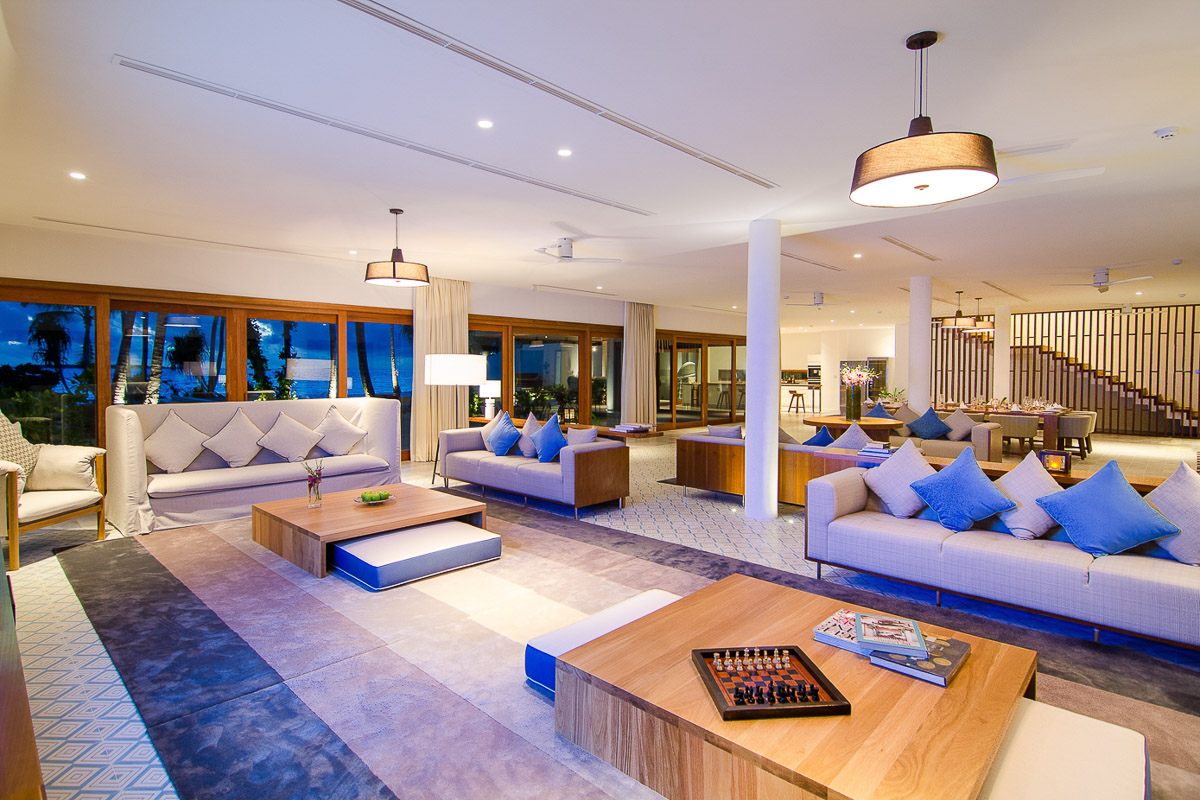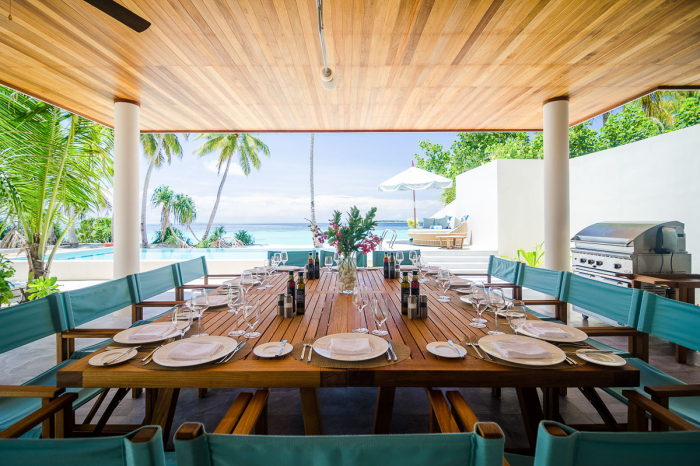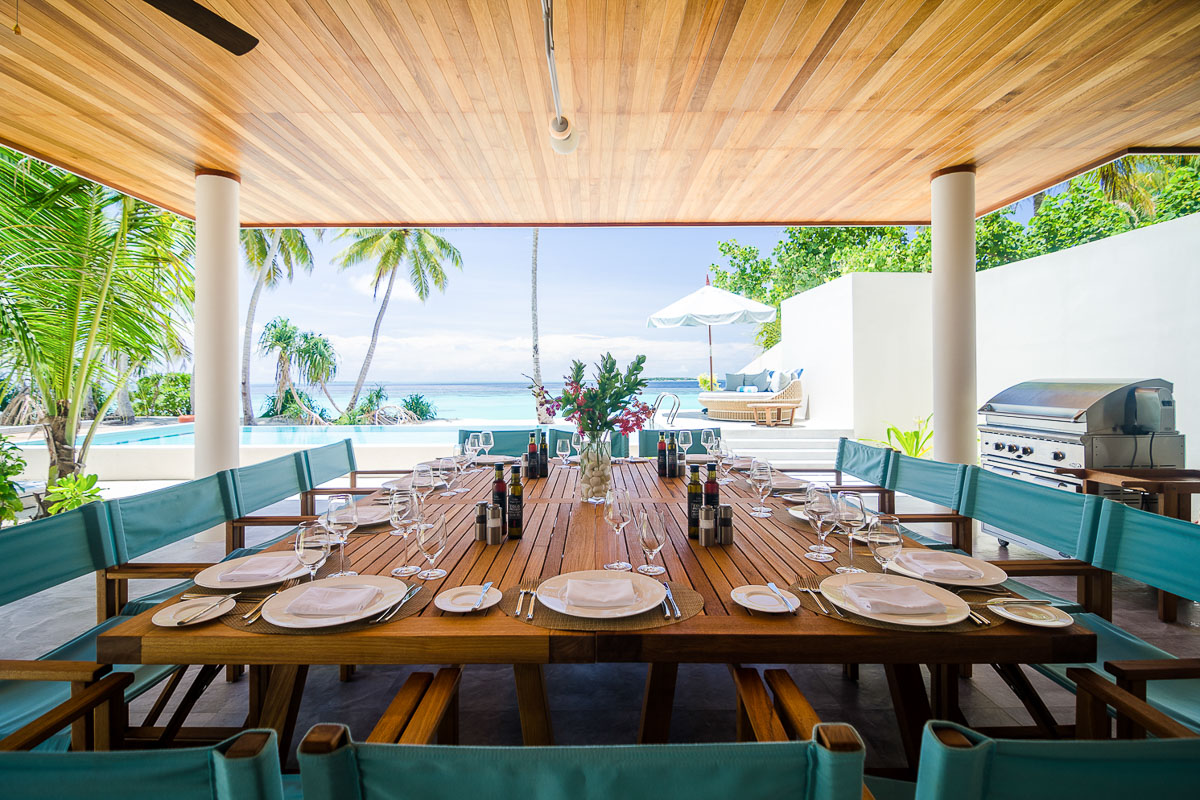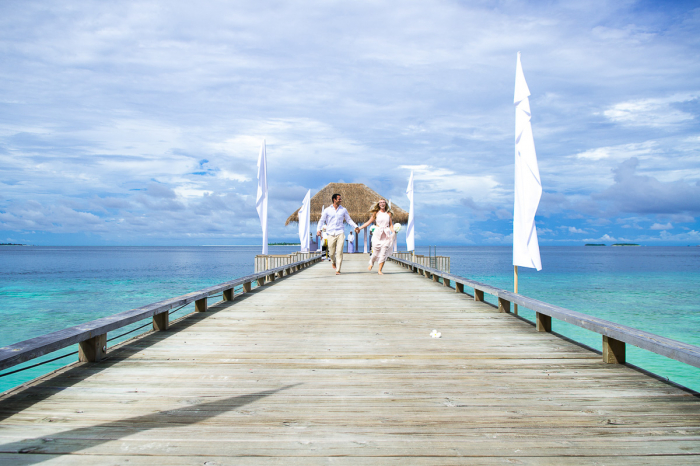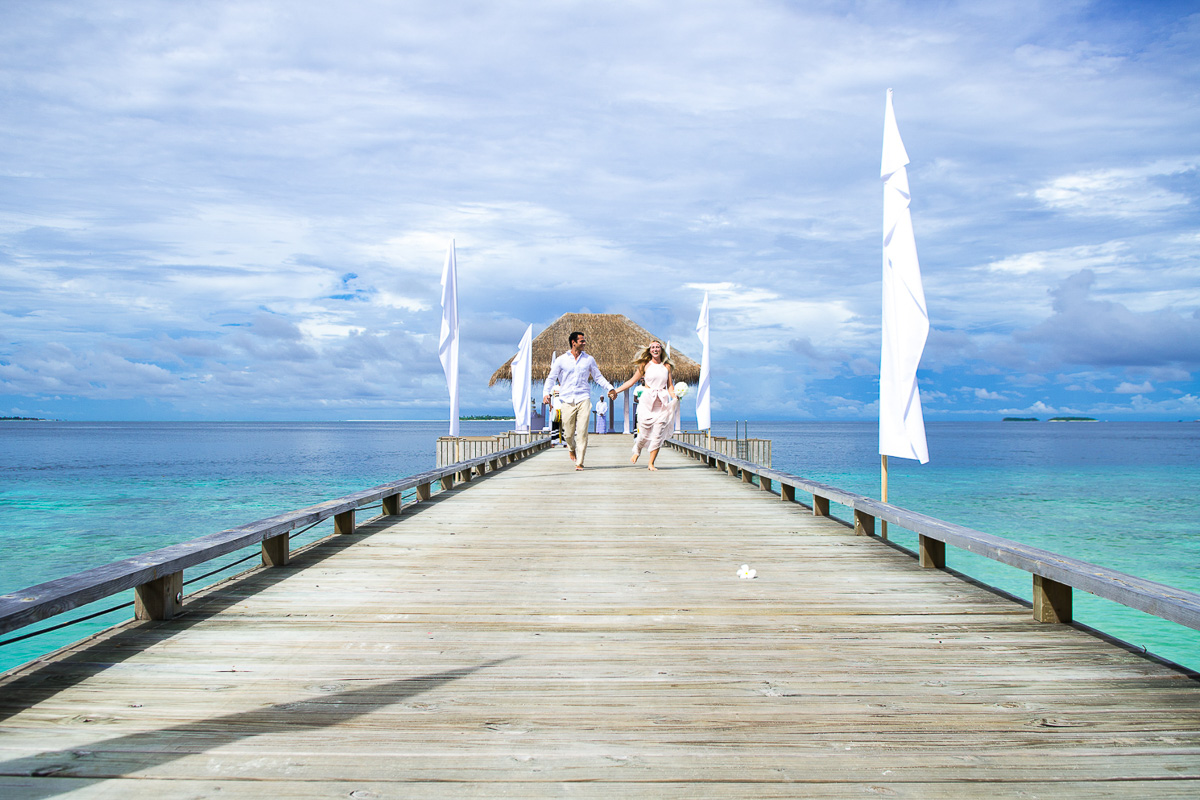 Overview
Private island with beautiful jungle and beach for independent exploration
Nearby sites include Hanifaru Bay, famous for encounters with reef manta rays
Combine fine dining and wellness with meals using fresh, local ingredients 
Activities include fun dives, PADI courses, sailing, snorkelling, and spa services
Escape the ordinary at this secluded, private island resort! Amilla Fushi masterfully combines some of the region's best diving and highest-end accommodations with personalised service and a warm, welcoming atmosphere. You'll be sure to enjoy every minute of your stay, both above and below water.
---
Rooms
---
Amenities
---
About
About Amilla Fushi
Amilla Fushi might look like all the other private islands in the Maldives, but this resort offers a truly unique tropical getaway. Unlike similarly appointed properties, Amilla Fushi has far fewer rooms and you'll have plenty of room to spread out, relax, and explore the island. In fact, with so much undeveloped space, you might go a whole day without seeing another guest! A truly massive variety of daily activities like sailing, snorkeling, and glass-bottom boat tours will keep even the pickiest of non-divers in your group content. Best of all, you'll have a world-class meal complete with wine or craft cocktails waiting when you get back from that big day of fun in the sun.
Some of the region's best known underwater attractions like Hanifaru Bay and The Blue Hole are just minutes away from Amilla Fushi. Divers flock to the Maldives in hopes of encountering the region's larger than life ocean species like whale sharks and manta rays. Baa atoll is home to plenty of exciting dive sites, with or without these exciting encounters. Local dive sites feature vibrant, colorful coral gardens, near-vertical walls and dropoffs, and stunning pinnacles perfect for spotting passing pelagics. If you'd rather stay close to home, don't worry. This resort's in-house dive centre is perfectly equipped for daily dive expeditions, a full range of PADI courses, and plenty of other watersports, too.
Your stay at Amilla Fushi
Are you a foodie? When it comes to fine dining, Amilla Fushi has it all. Shop for your own gourmet ingredients in the general store, preorder a full menu of delicious meals customized for your exact diet and lifestyle, or live it up at any of the island's bars and restaurants. Other special offerings include private floating breakfasts in your pool, cooking and cocktail masterclasses, wine tastings, and prearranged dining experiences set anywhere on the island. Rather than focusing on spa services alone, this resort takes a full wellness approach. Sound and light therapy, yoga workshops, and meditation sessions are available. Guests will also enjoy a wide range of relaxing treatments like massage, facials, and bodywork, and full salon services.
Intrepid visitors will love this island's kilometres of hidden jungle pathways, secret beaches, and thriving coral reef steps from shore. But, there are plenty of activities to choose from, too. Private experiences like glamping, sailing, watersports, and even marine biology courses are offered. And, there's a weekly schedule of engaging activities like guided snorkeling, team sports, and excursions around the island, perfect for getting to know the other resort guests. Would you rather soak up some sun? No problem. You'll find endless options when it comes to pools, terraces, sun decks, and sand at Amilla Fushi. 
Diving at Amilla Fushi
Amilla Fushi's PADI 5 star and SSI dive centre, Dive Butler, specialises in personalised scuba experiences. They offer up to 3 leisure dives a day from custom dhonis, outfitted with showers, toilets, and spacious sun decks. Guests can enjoy a full range of courses beginning with introductory dives and leading up to exciting specialties like nitrox and underwater photography. Divers who came to the Maldives just for the mantas can even enjoy a dive course focused on their life cycle and conservation. Full equipment rental is available, as is enriched air for qualified divers. Plus, if you're hoping to make underwater memories to last a lifetime on this trip, Dive Butler is also happy to capture your experience on film. Custom photo and video packages are available.
Just about every diver in the Maldives hopes to come face to face with the region's exciting megafauna. Local species include reef sharks, manta rays, and whale sharks. Amilla Fushi is ideally situated, just minutes from the world-famous Hanifaru Bay. This is one of the only places in the world that you can observe the reef manta ray's fascinating cyclone feeding behavior. Plus, the occasional passing whale shark or two. Other nearby sites are home to colorful coral reefs, bustling cleaning stations, and fascinating topography like near-vertical walls, towering pinnacles, and strong ocean currents. If you're hoping to try something new, give drift diving a shot! Or, check out a fluorescent nighttime immersion on the resort's house reef.
Conservation at Amilla Fushi
This resort's approach to conservation starts with sustainability. Amilla Fushi provides fresh drinking water to all guests and staff, so you won't see a single plastic bottle during your stay. An extensive on-island garden helps to keep the kitchen stocked with locally grown sustainable produce. Plus, small touches like refillable toiletries and no plastic straws support a stable future for the island's many marine and land-based ecosystems.
If you'd rather take a more hands-on approach, you can join one of Dive Butler's coral restoration projects or beach cleanups. Amilla Fushi partners with Parley for the Oceans to preserve the region's underwater environment. Plus, they support the local Technical and Vocational Education Center, which provides a sustainable education for local people hoping to work in skilled trades and hospitality.
---
Top tips
The 30 minute sea plane transfer from Male is spectacular - so don't forget to keep your camera handy!
Weekly and monthly events include wellness retreats, arts and crafts classes, celebrity chefs and pop-up kitchens, and workshops held by marine experts.
Non-divers in your group can enjoy complimentary watersports like snorkeling and paddleboarding, or join group experiences like glass-bottom boat tours, and island adventures.
Visit Baa Atoll during the full or new moon if you want to up the chances that you'll come face to face with a whale shark or manta ray while visiting Hanifaru.
---
Diving
Diving in Baa Atoll
Schooling reef fish

Year round

Giant frogfish

Year round

Ghost pipefish

Year round
The UNESCO Biosphere Reserve of Baa Atoll is famous for its incredible gatherings of manta rays and whale sharks at Hanifaru Bay. Snorkelers can witness barrel-rolling chains of mantas and gulping whale sharks, all feeding on the plankton that is concentrated in the narrow bay. However Baa Atoll is also home to plenty of other exceptional dive sites, with beautiful reefs and current-swept thilas packed with marine life. Away from the busier atolls to the south, Baa retains a sense of peaceful calm - perfect for a relaxing Maldivian holiday.
---
Resort checklist
Number of rooms
67
Official dive center rating
PADI 5-star, SSI
Courses offered
Discover Scuba Diving, Scuba Diver, Open Water, Advanced Open Water, Enriched Air, Manta Awareness Specialty
---