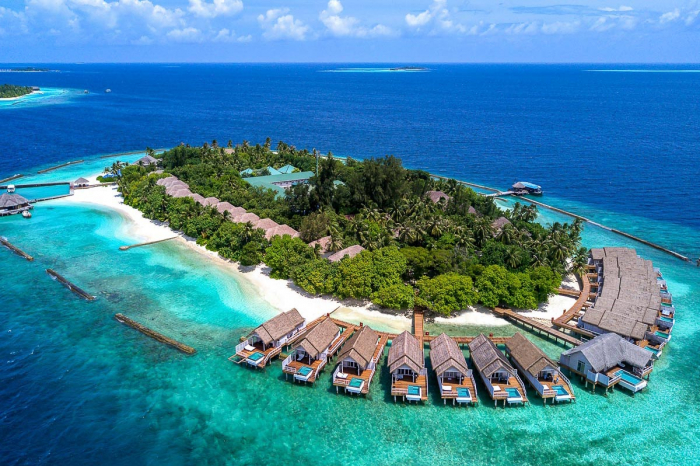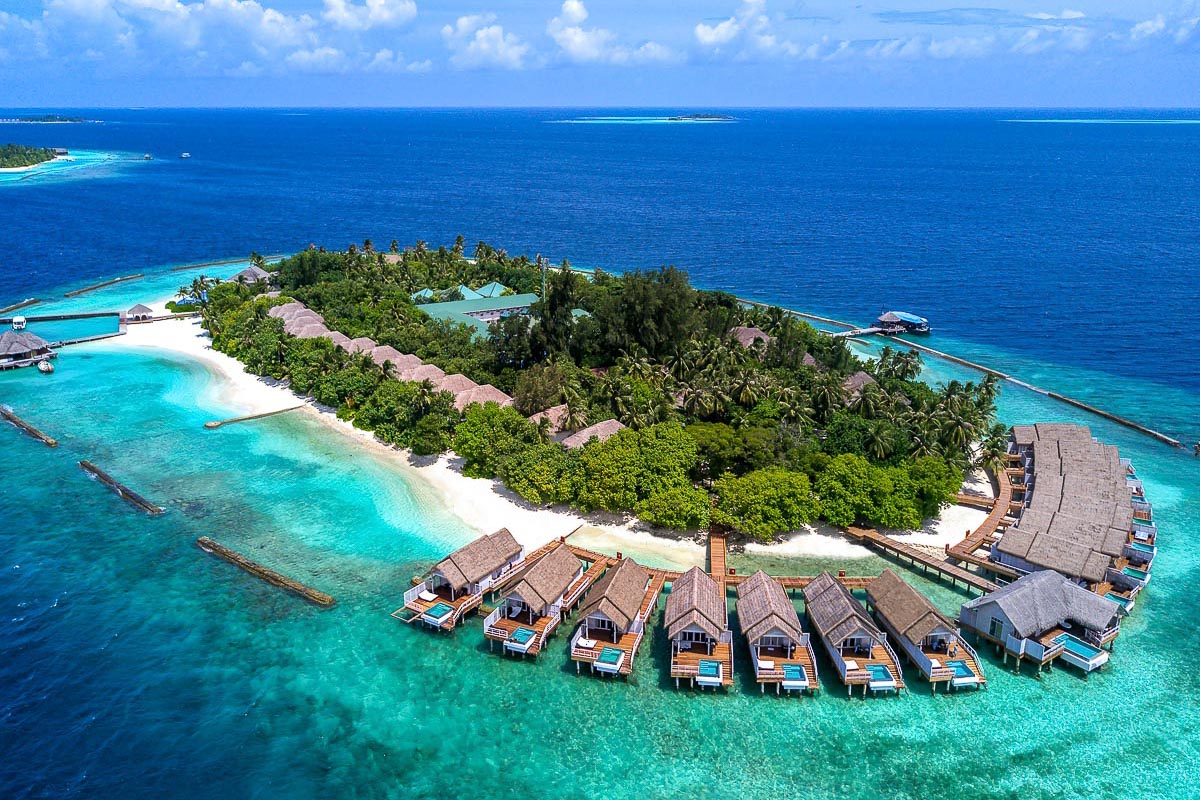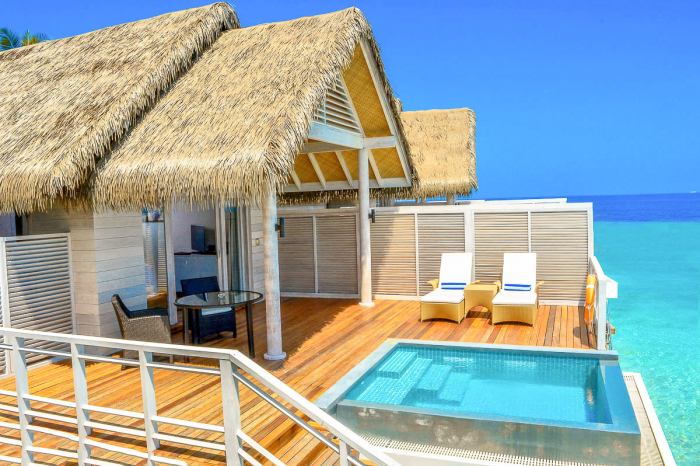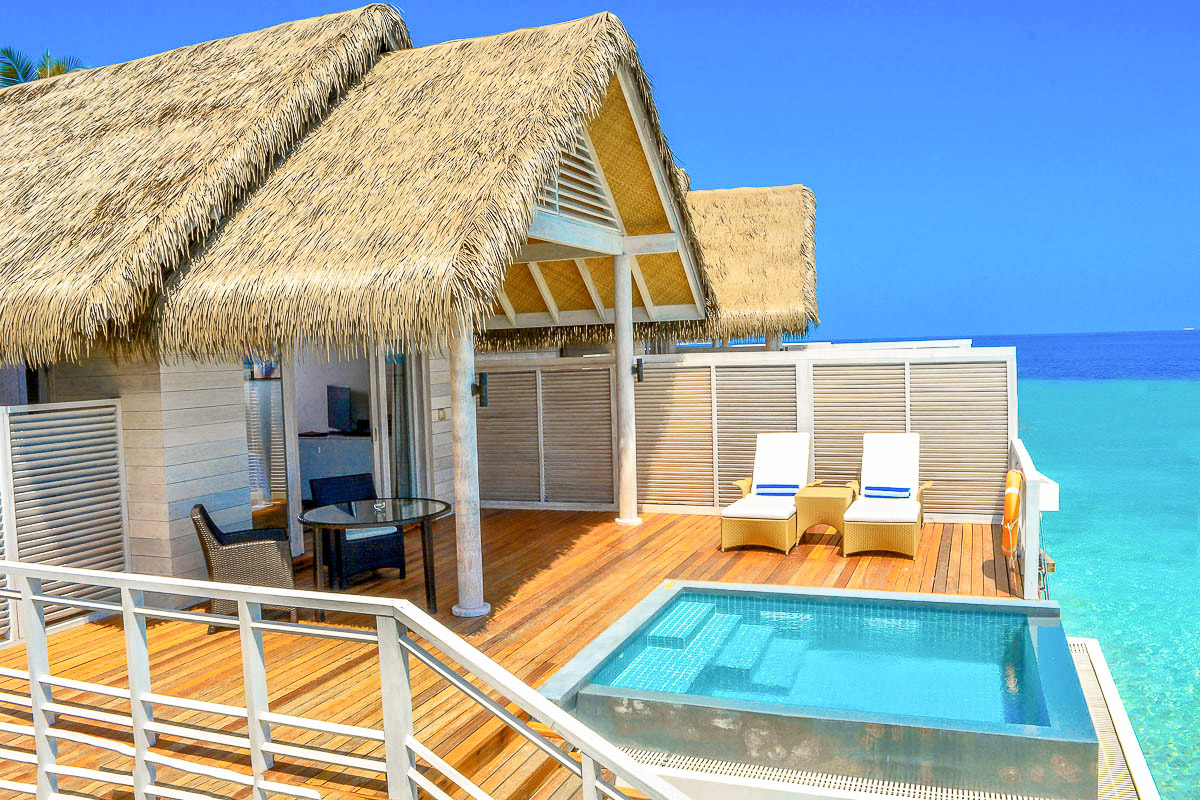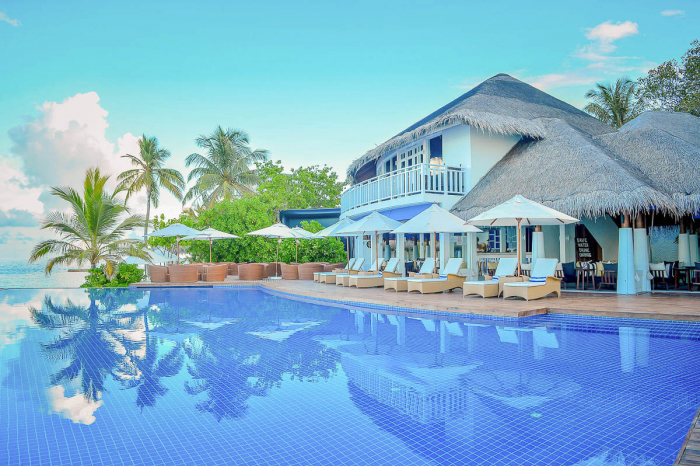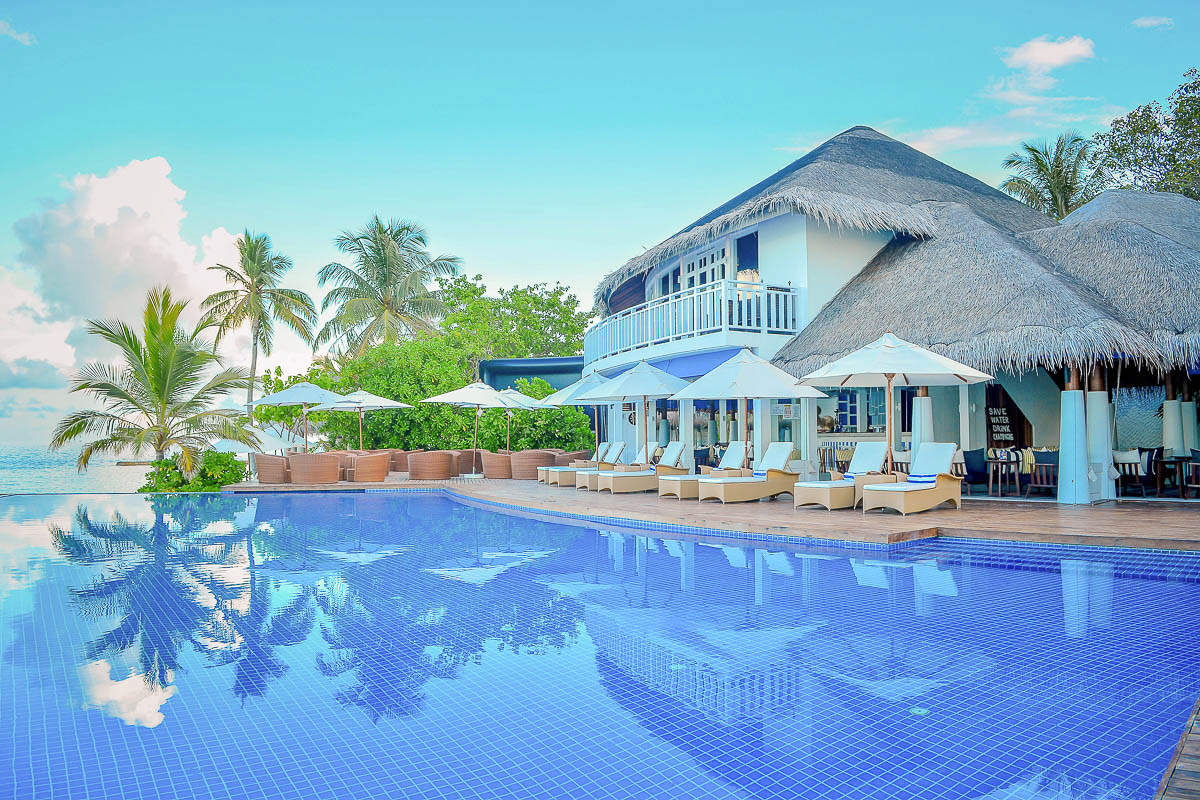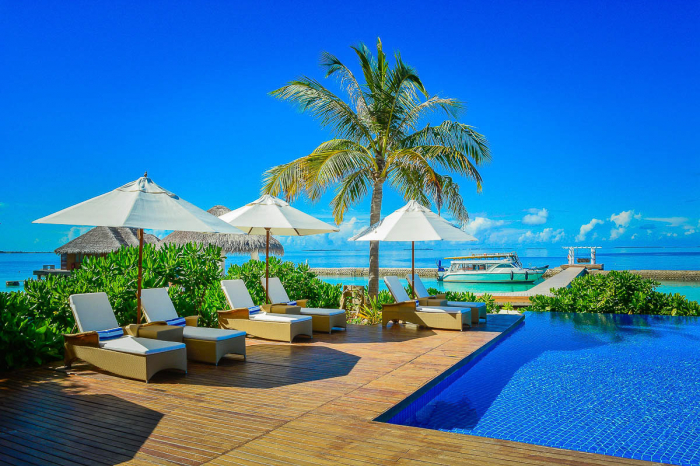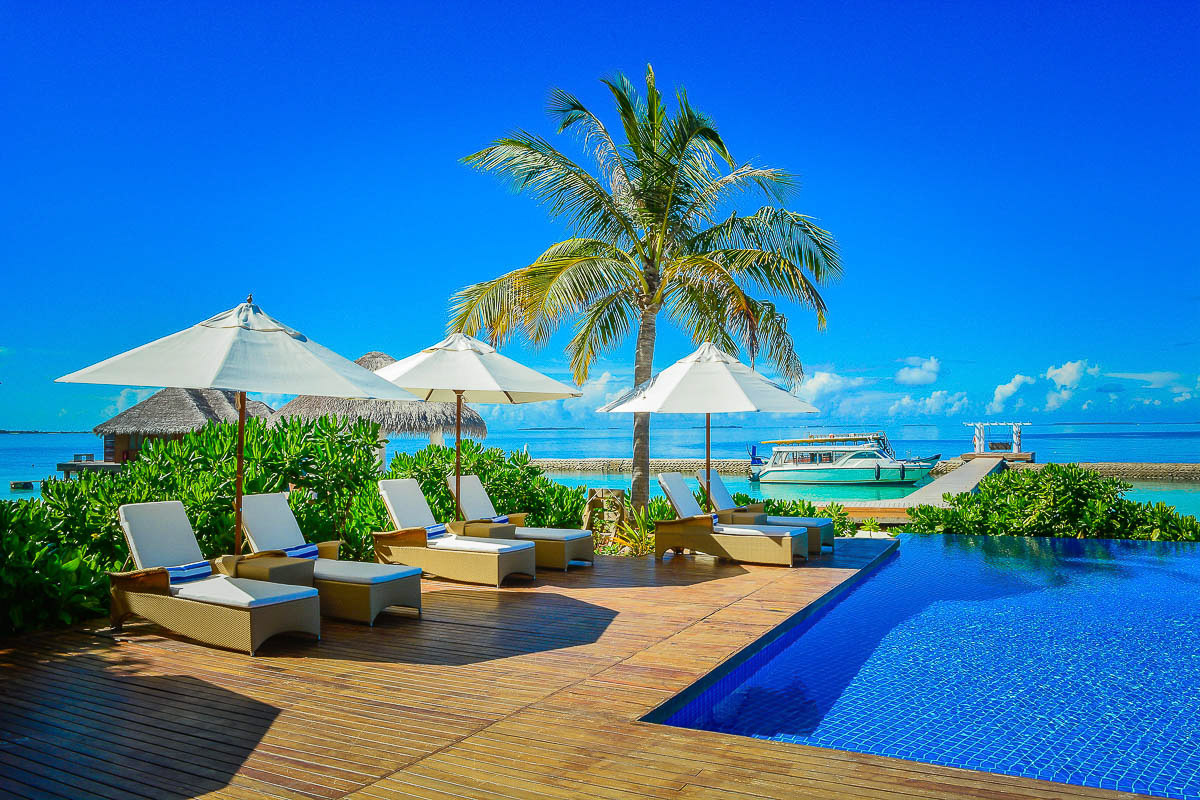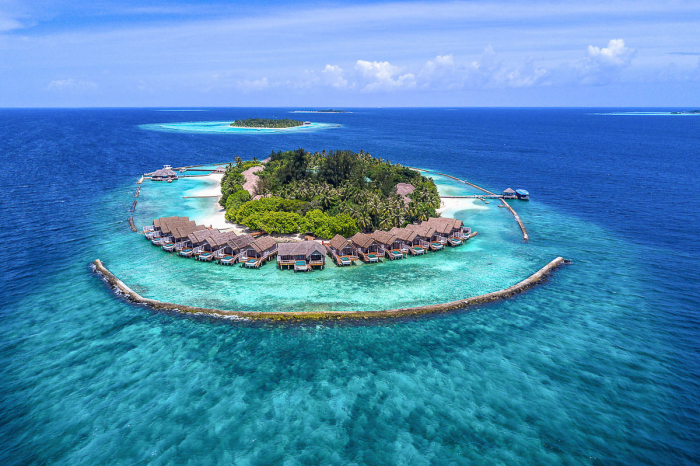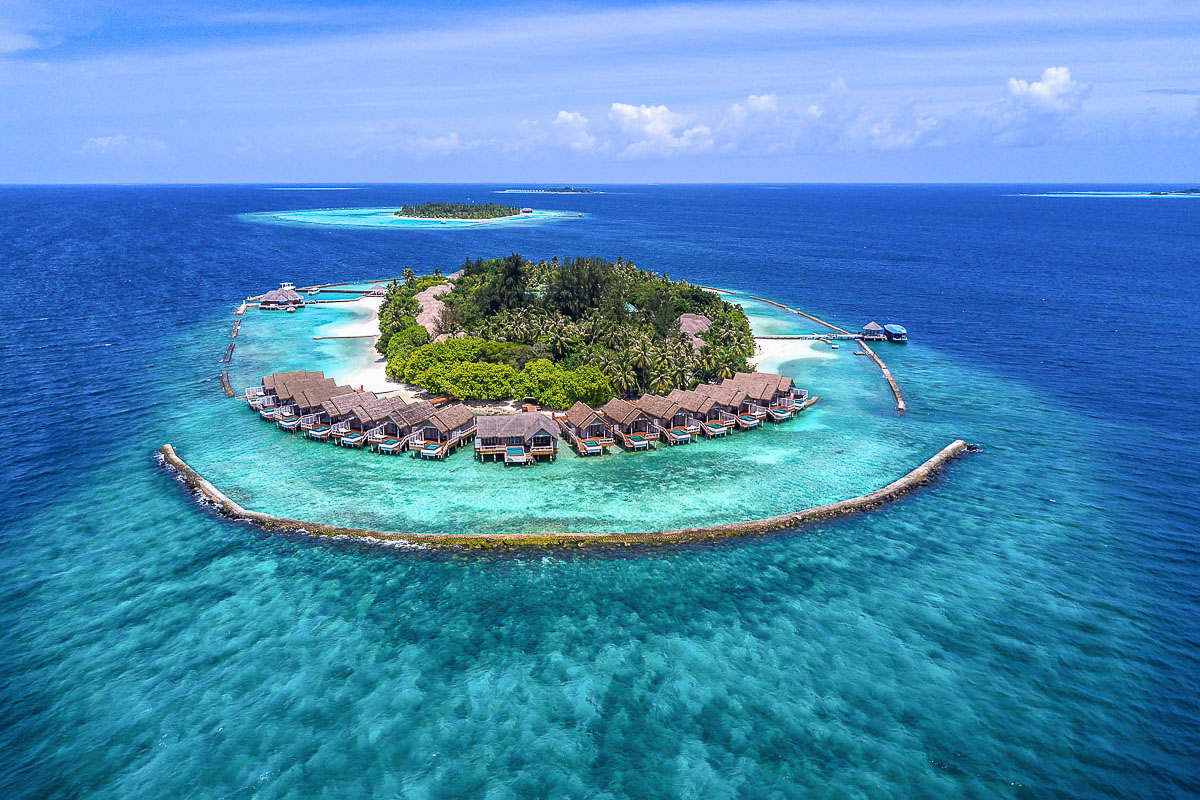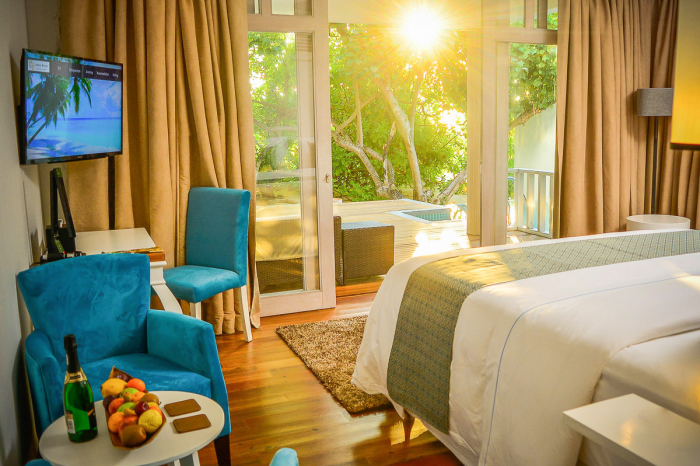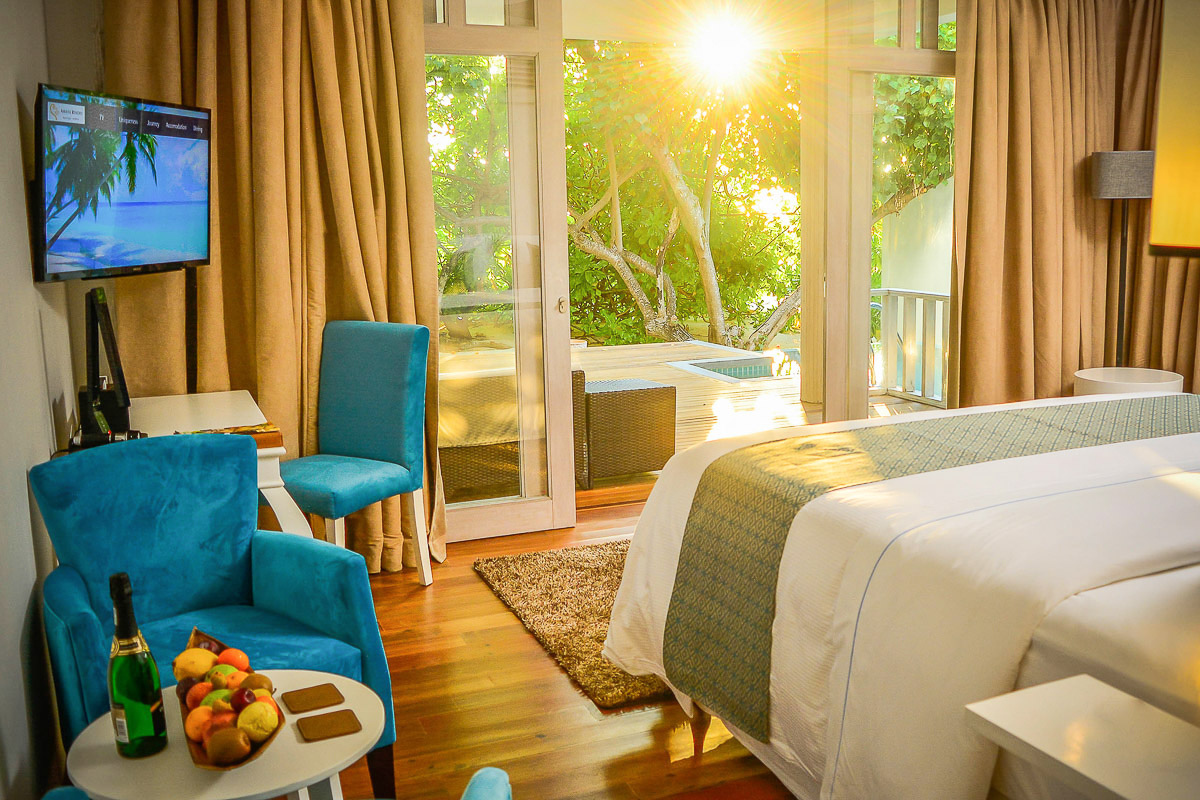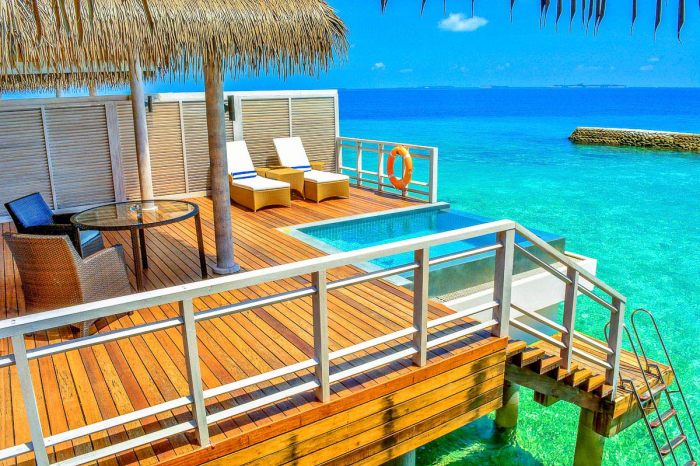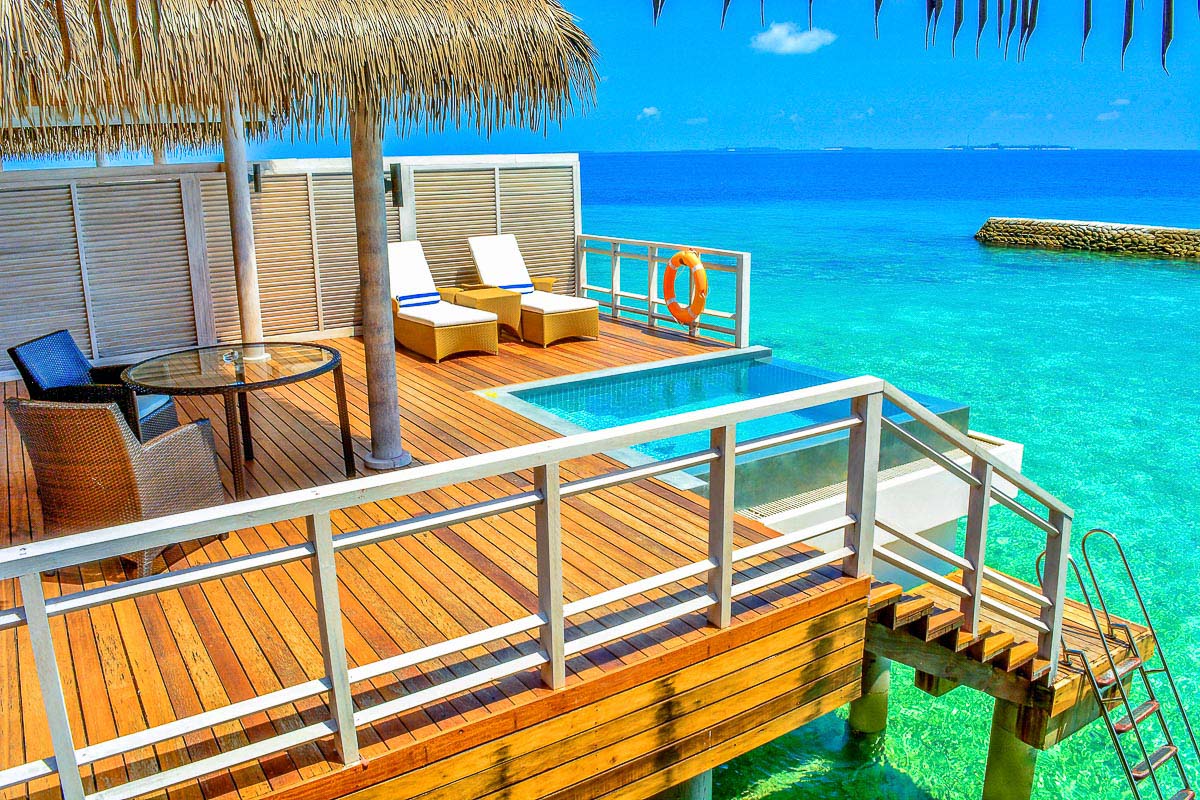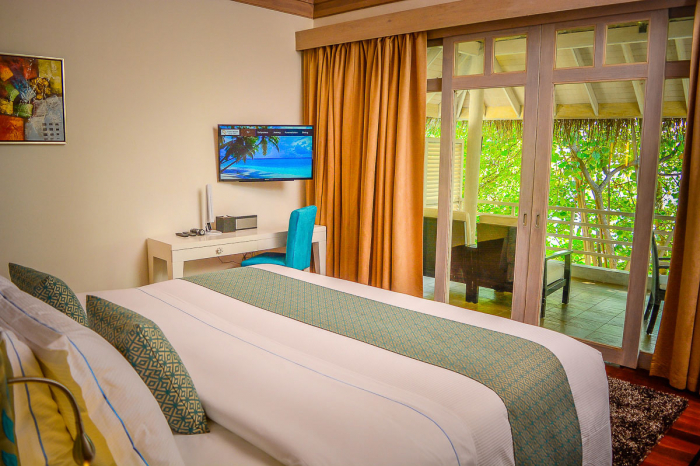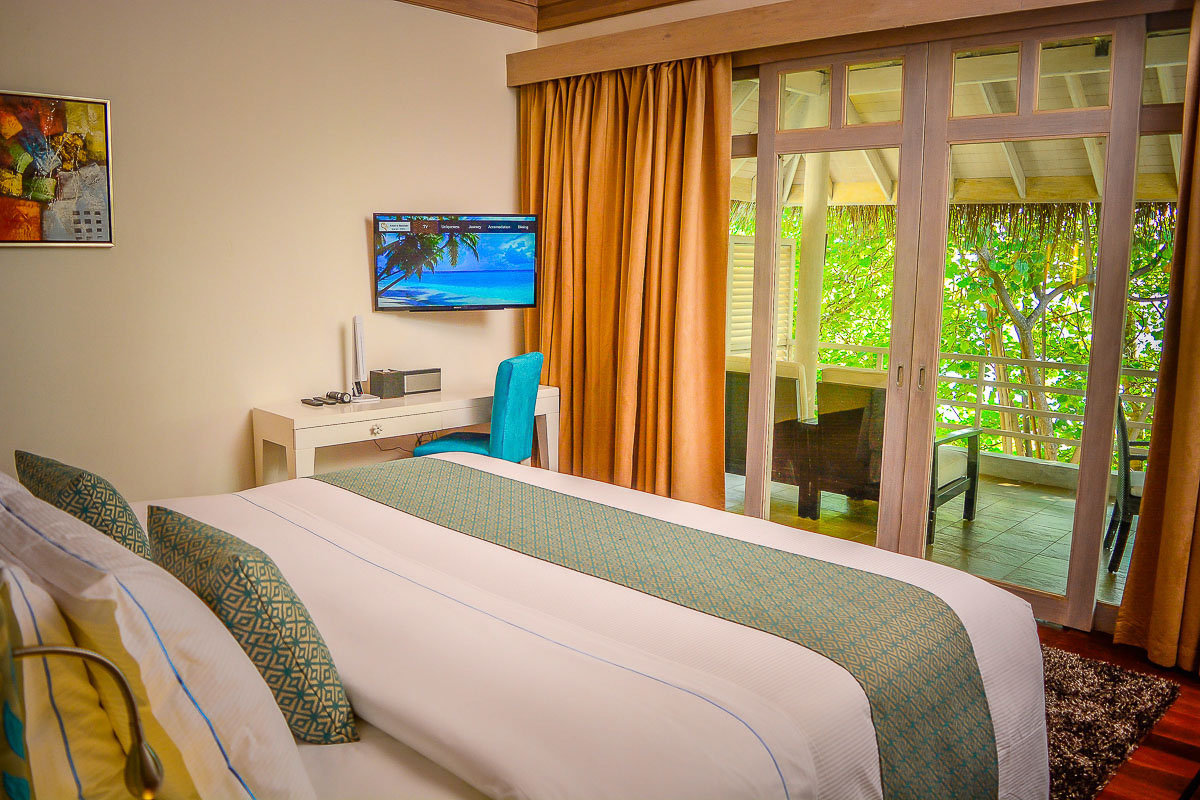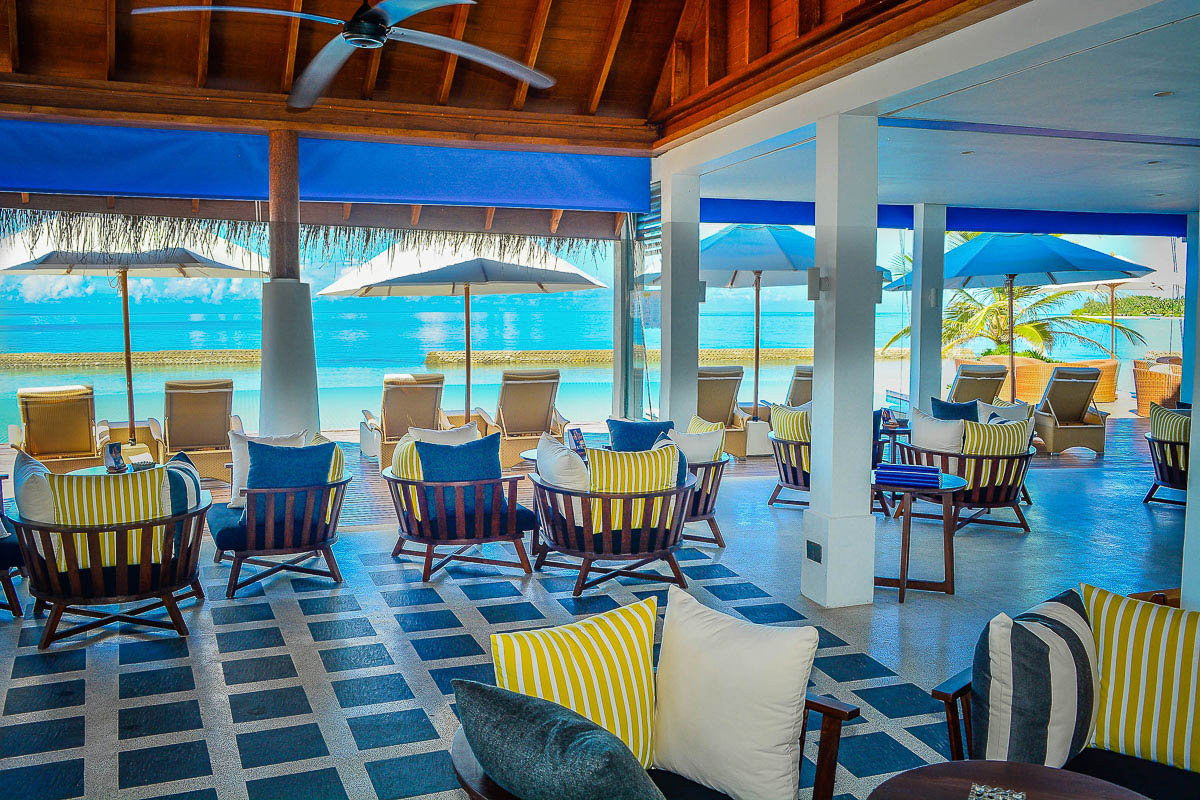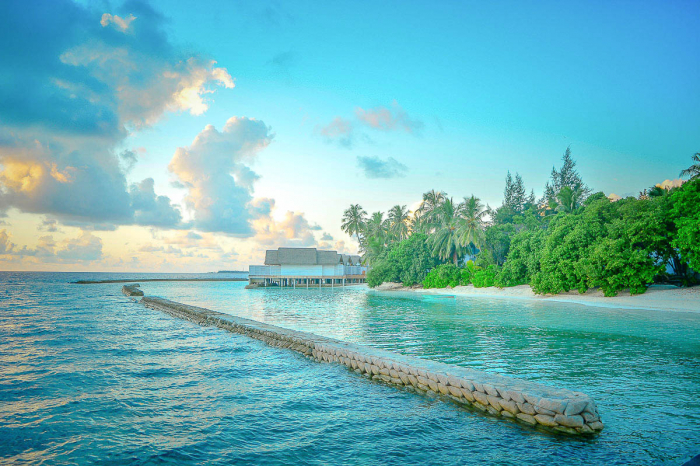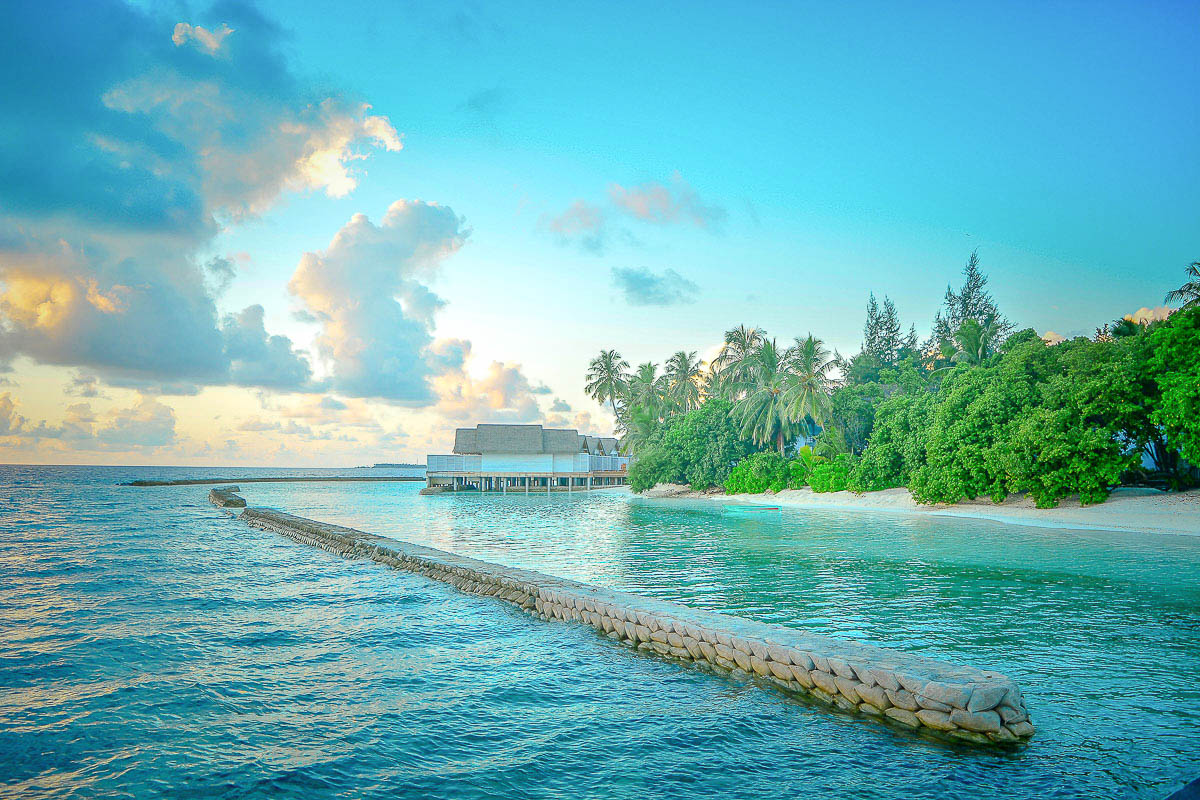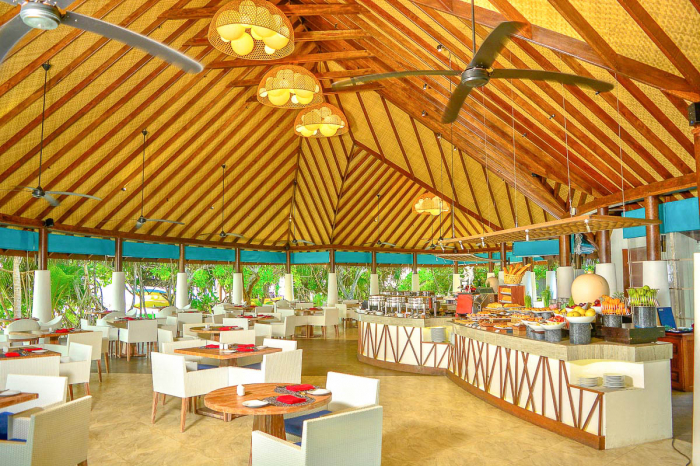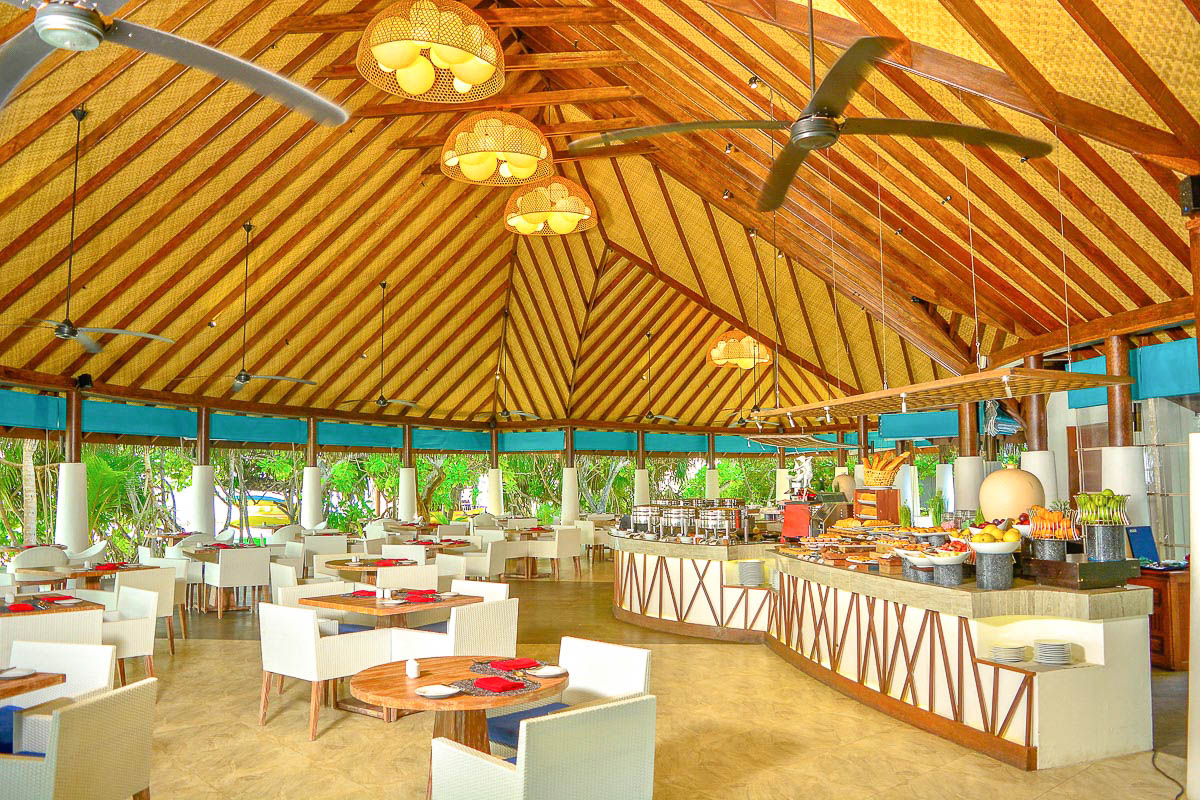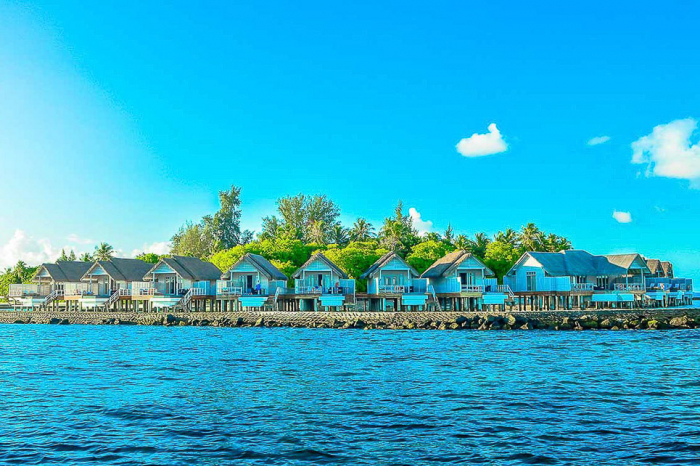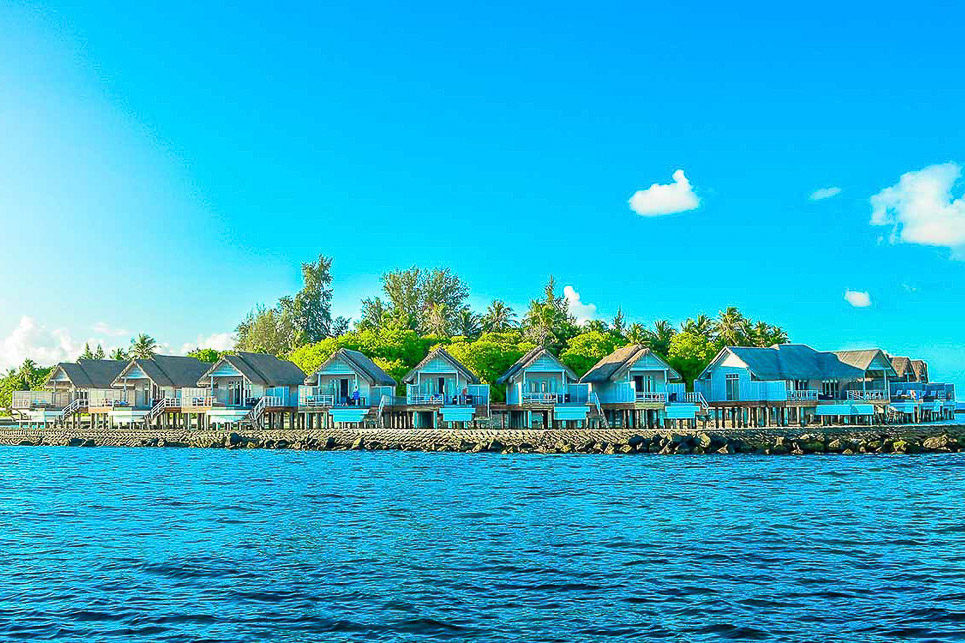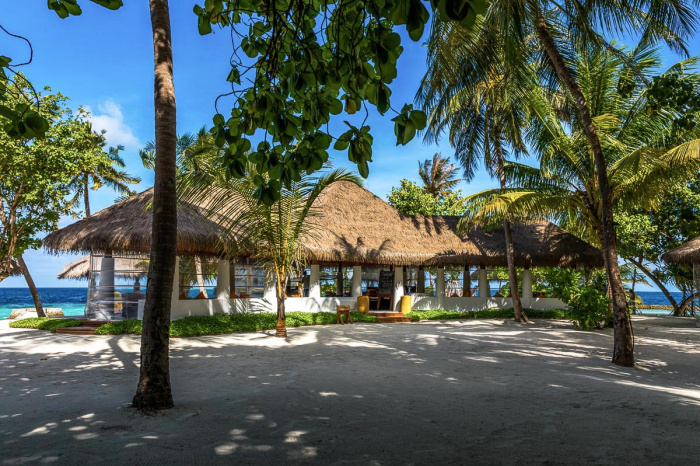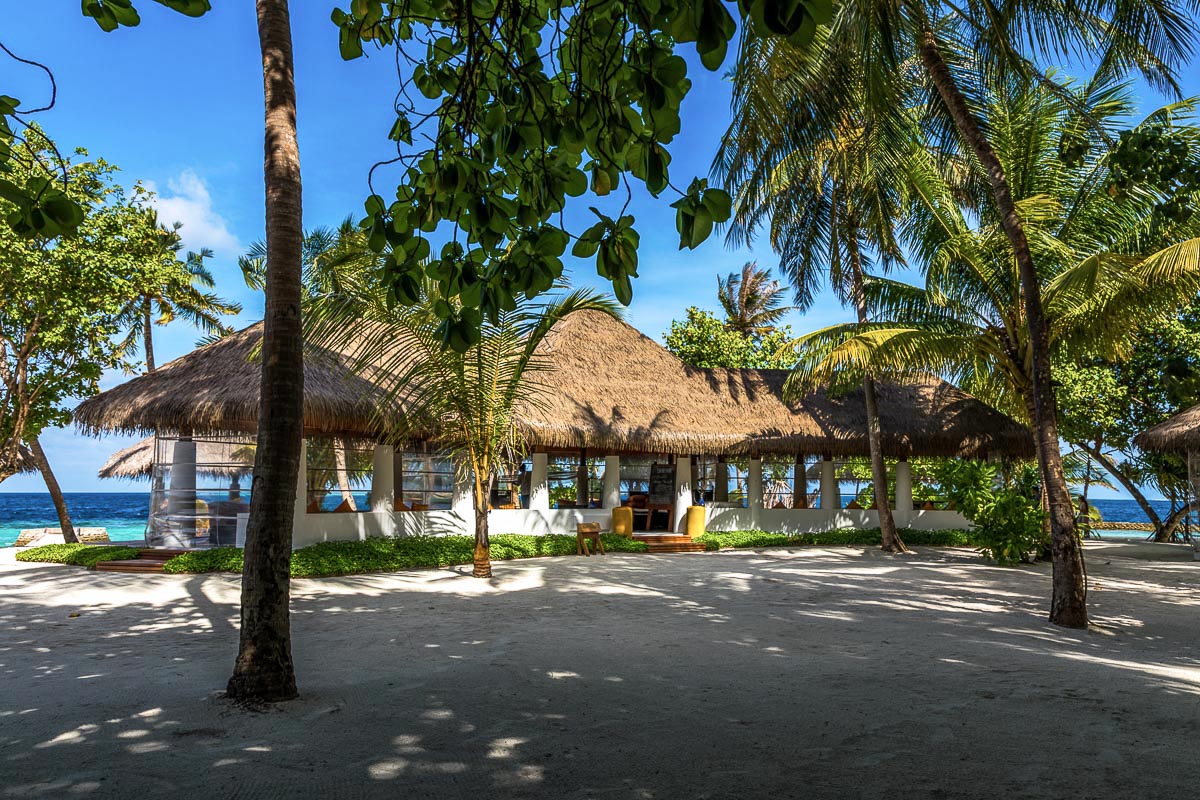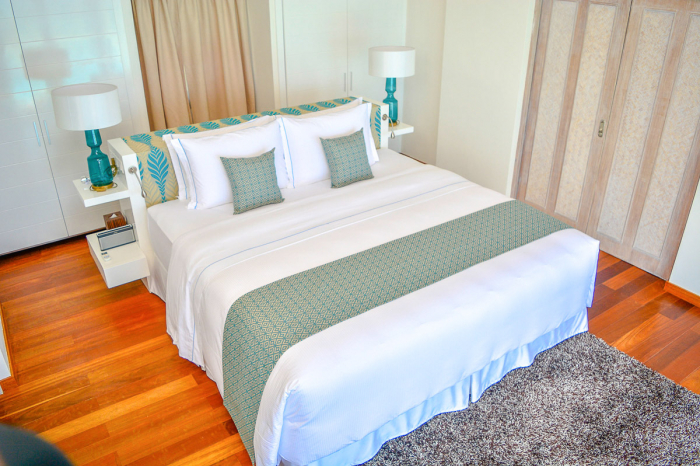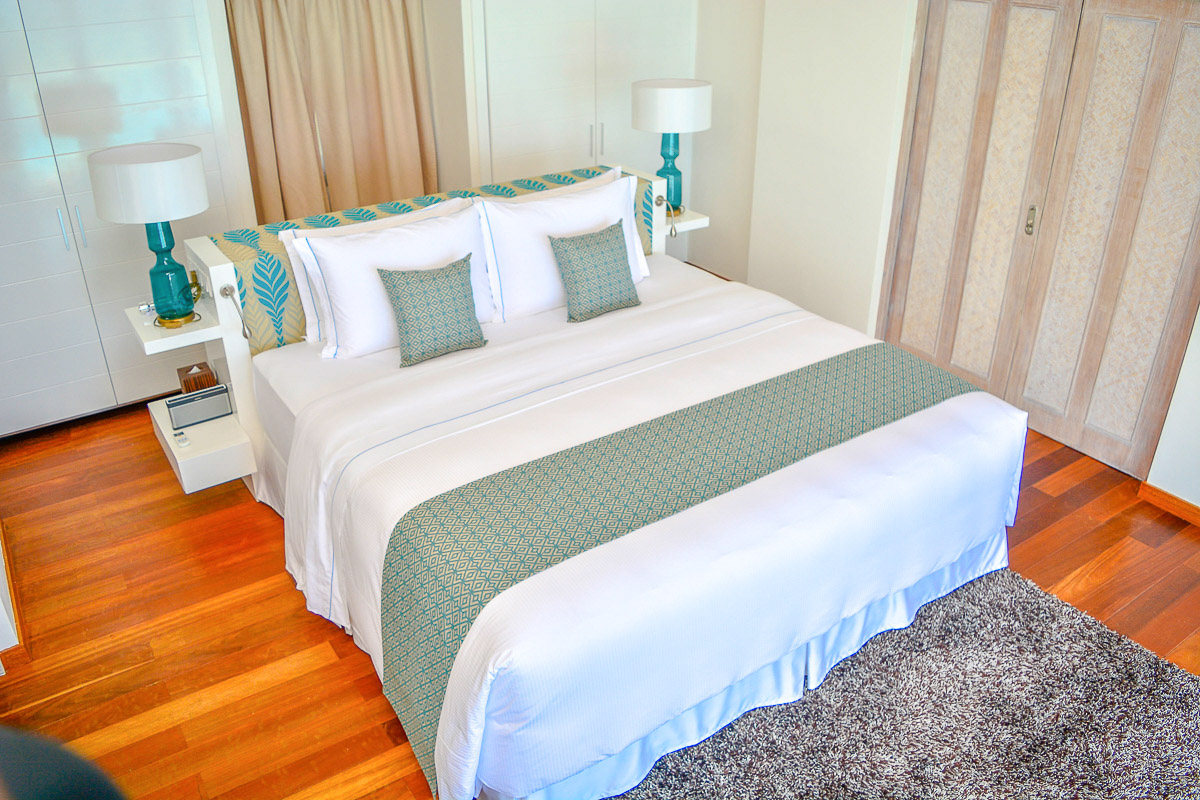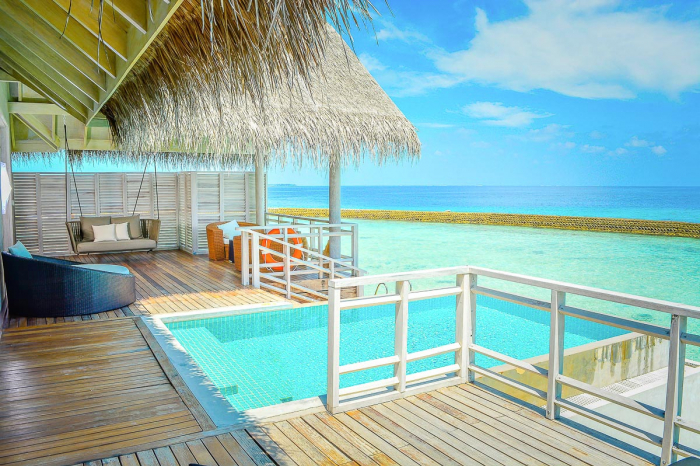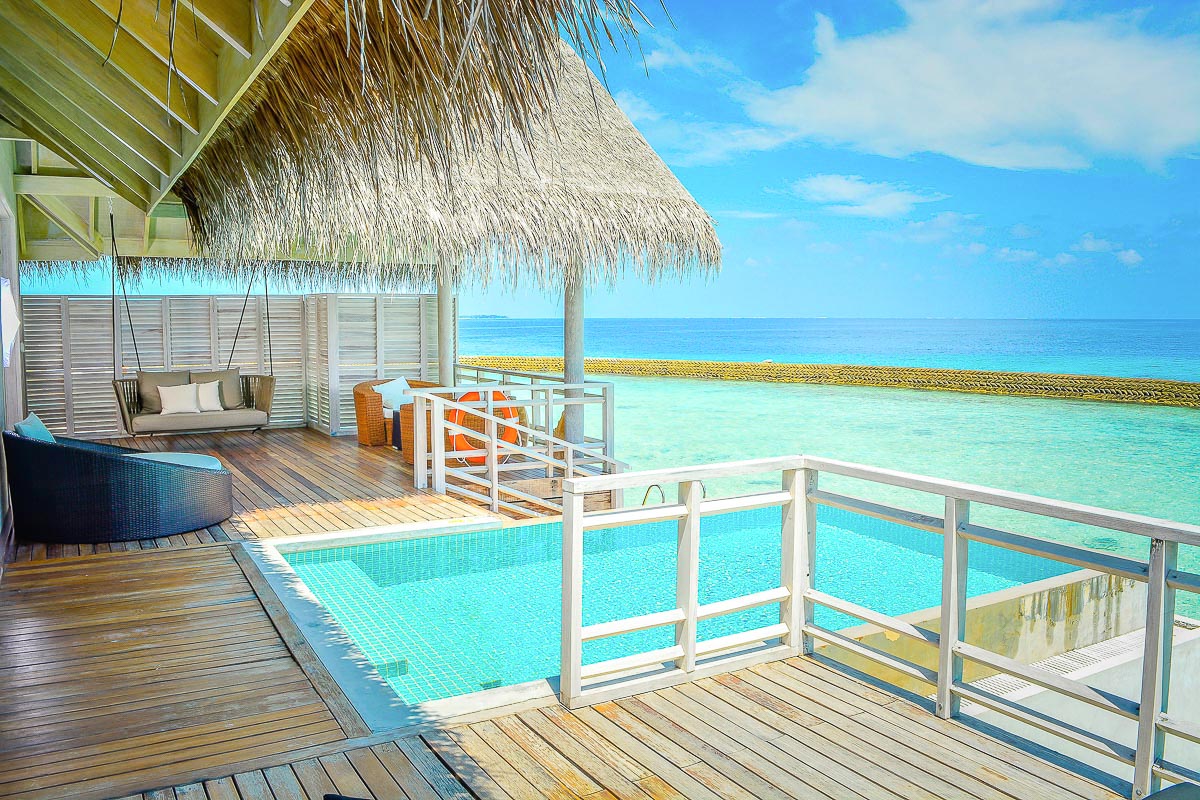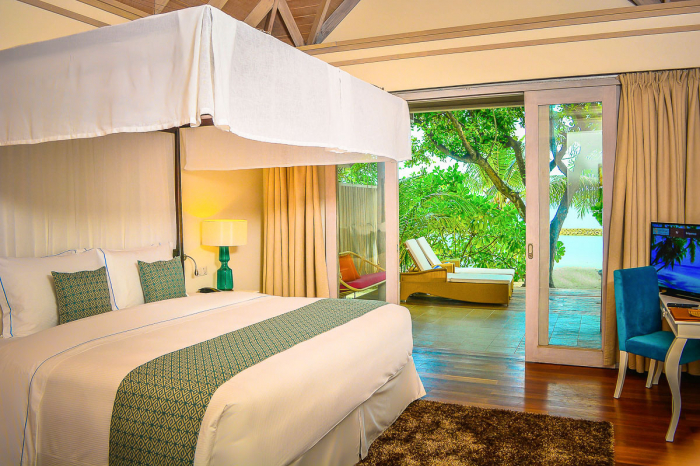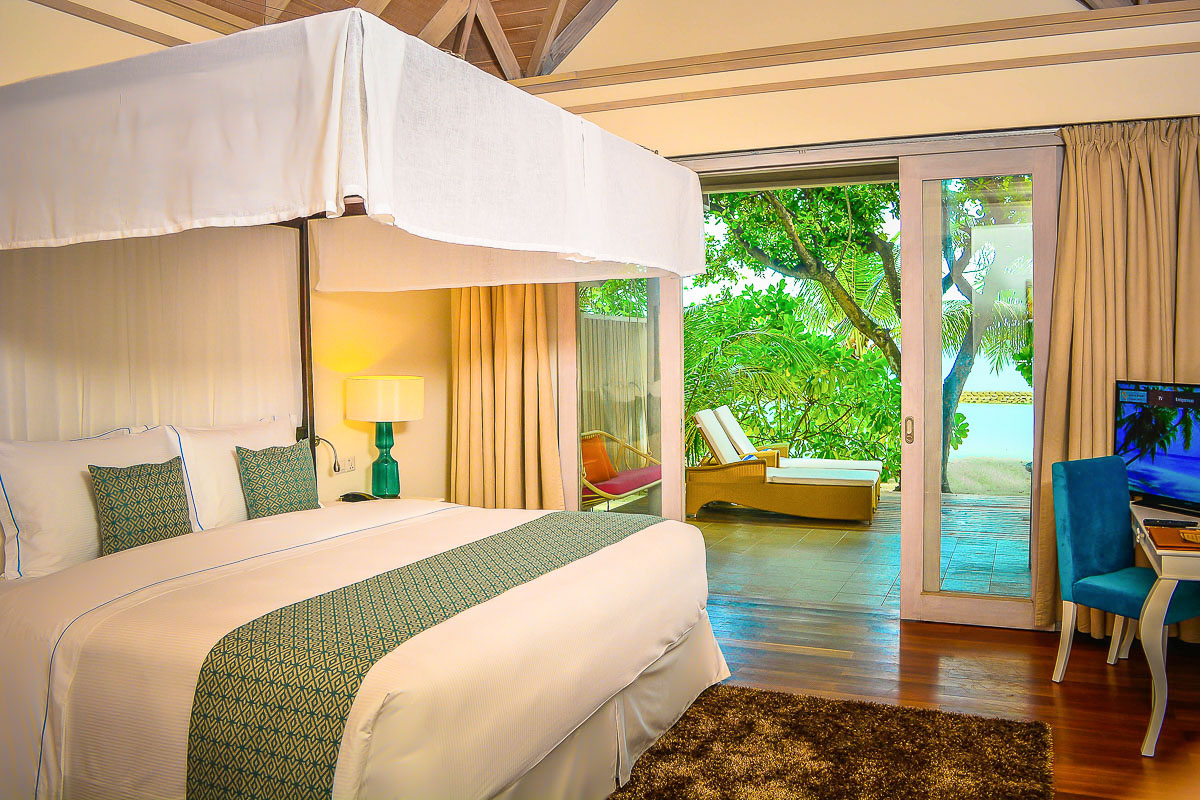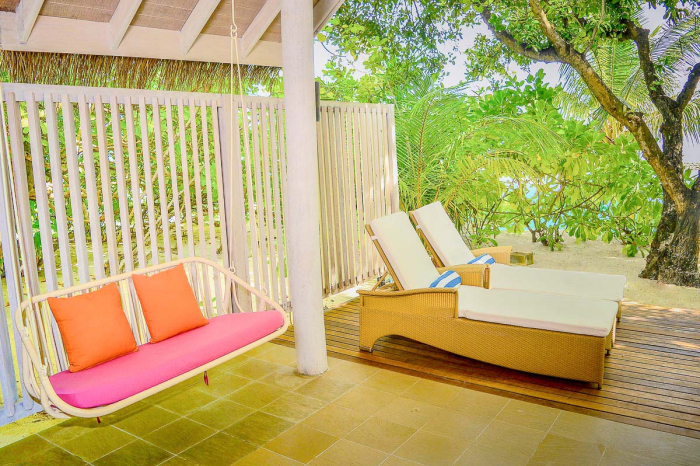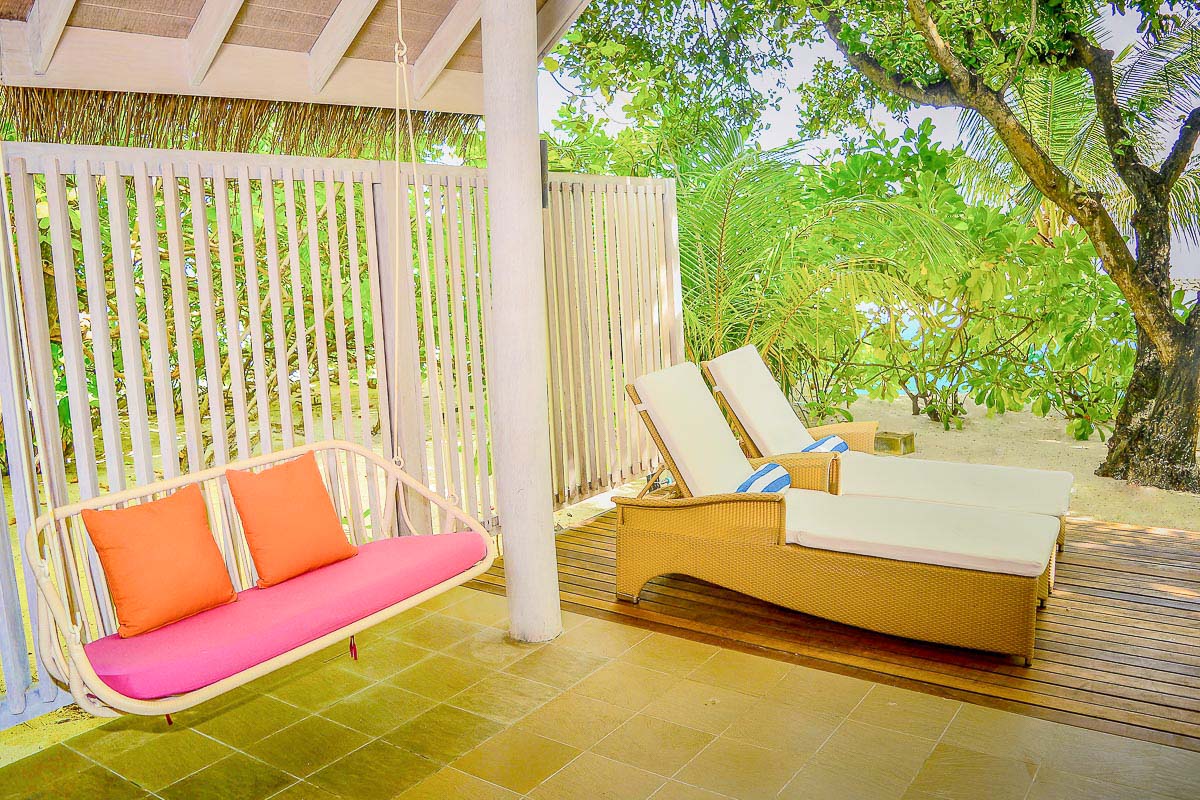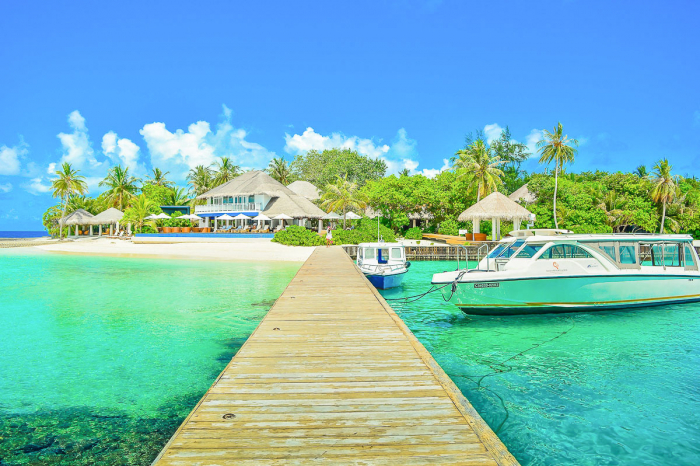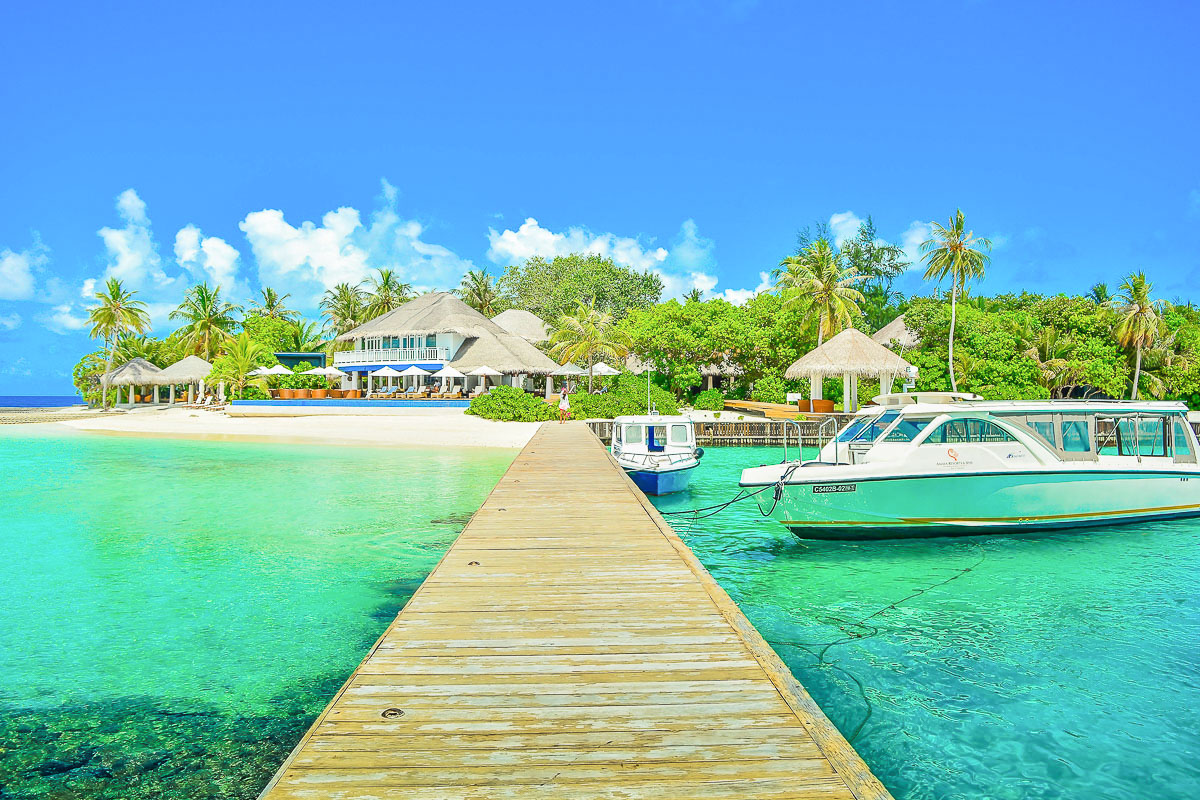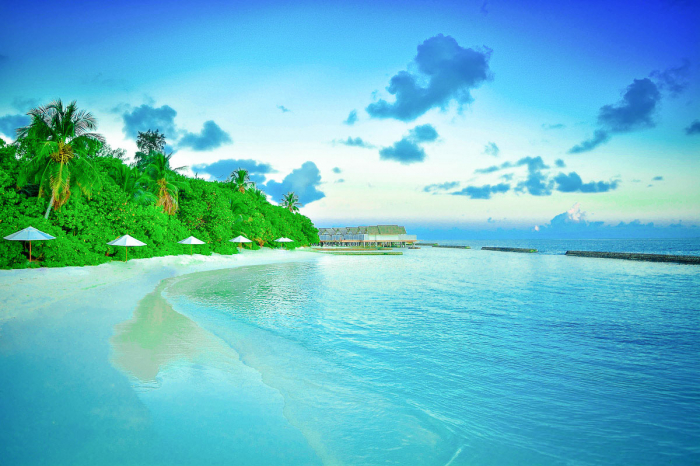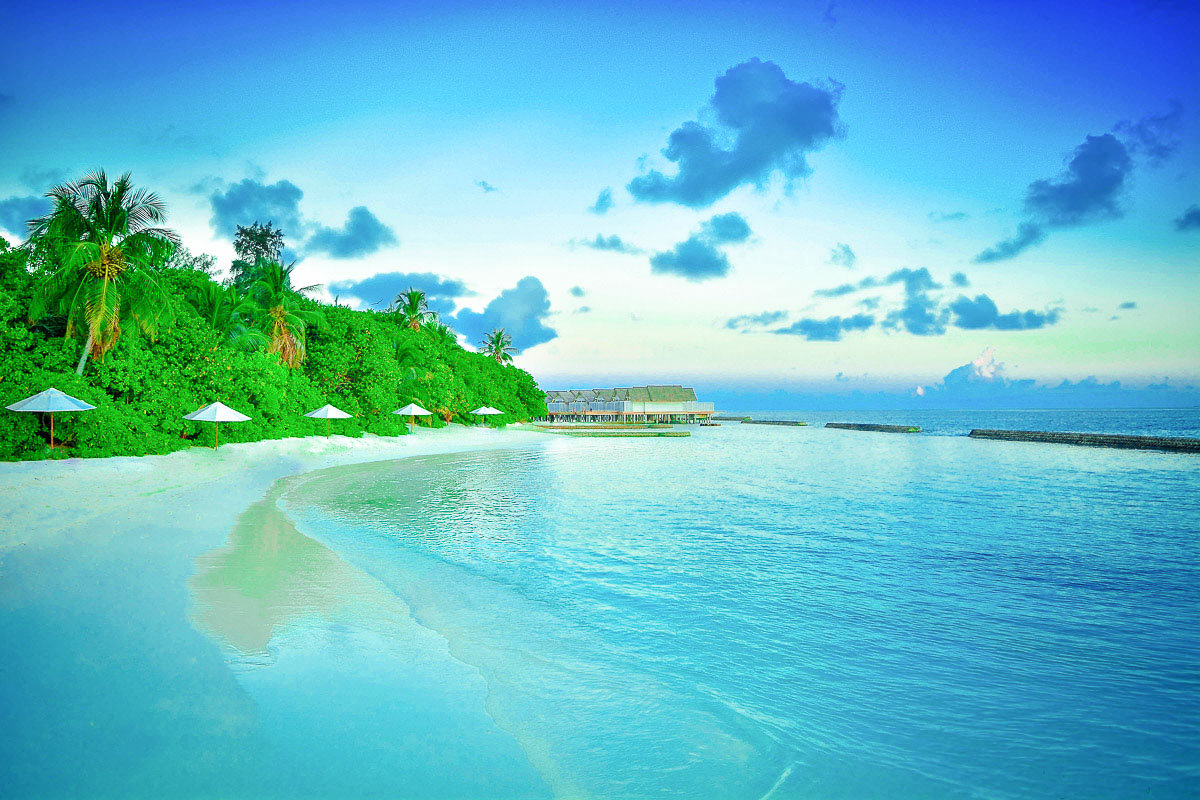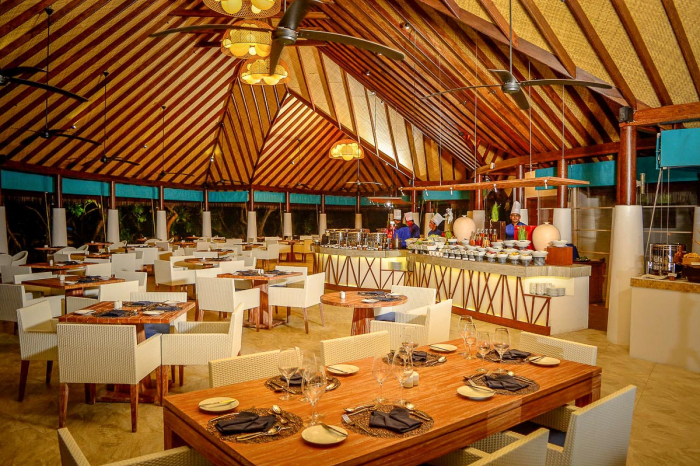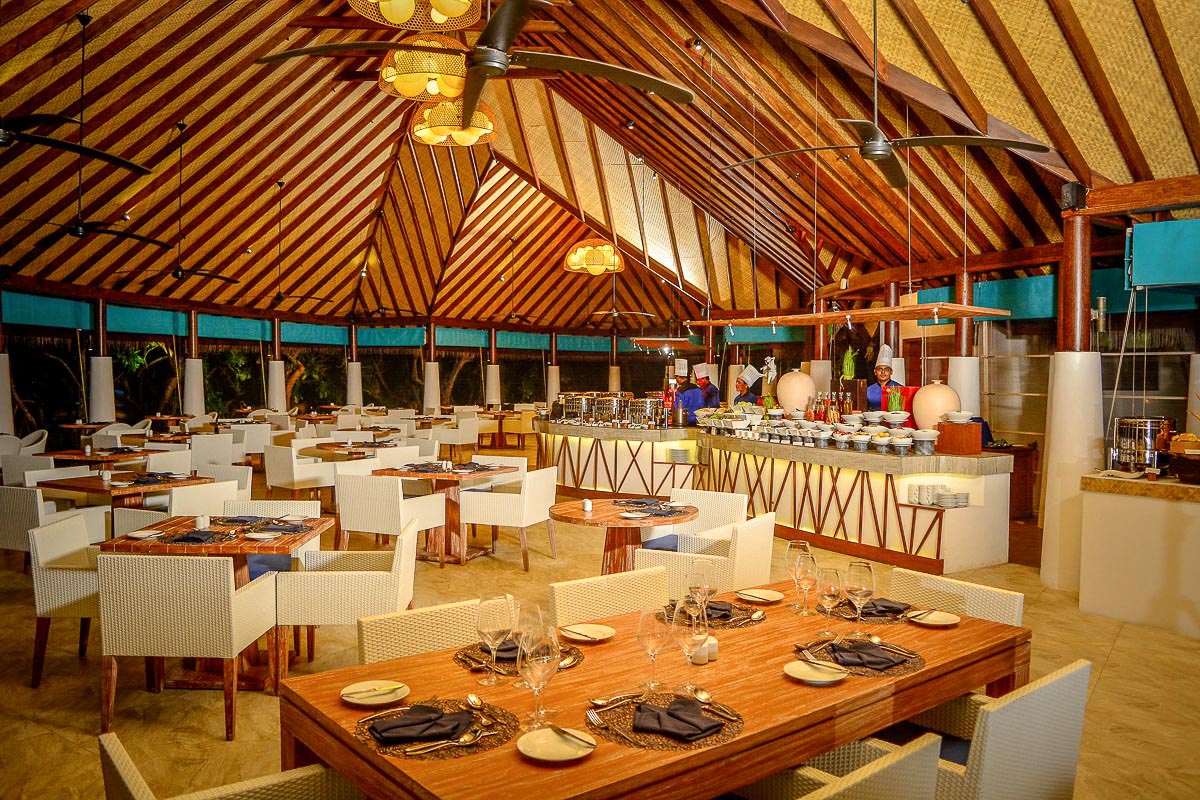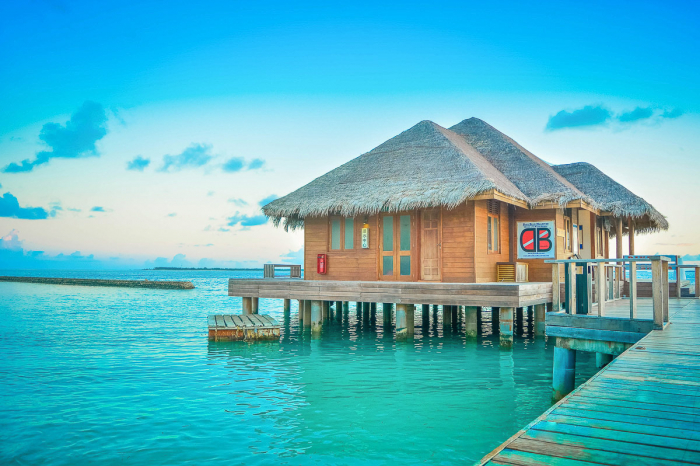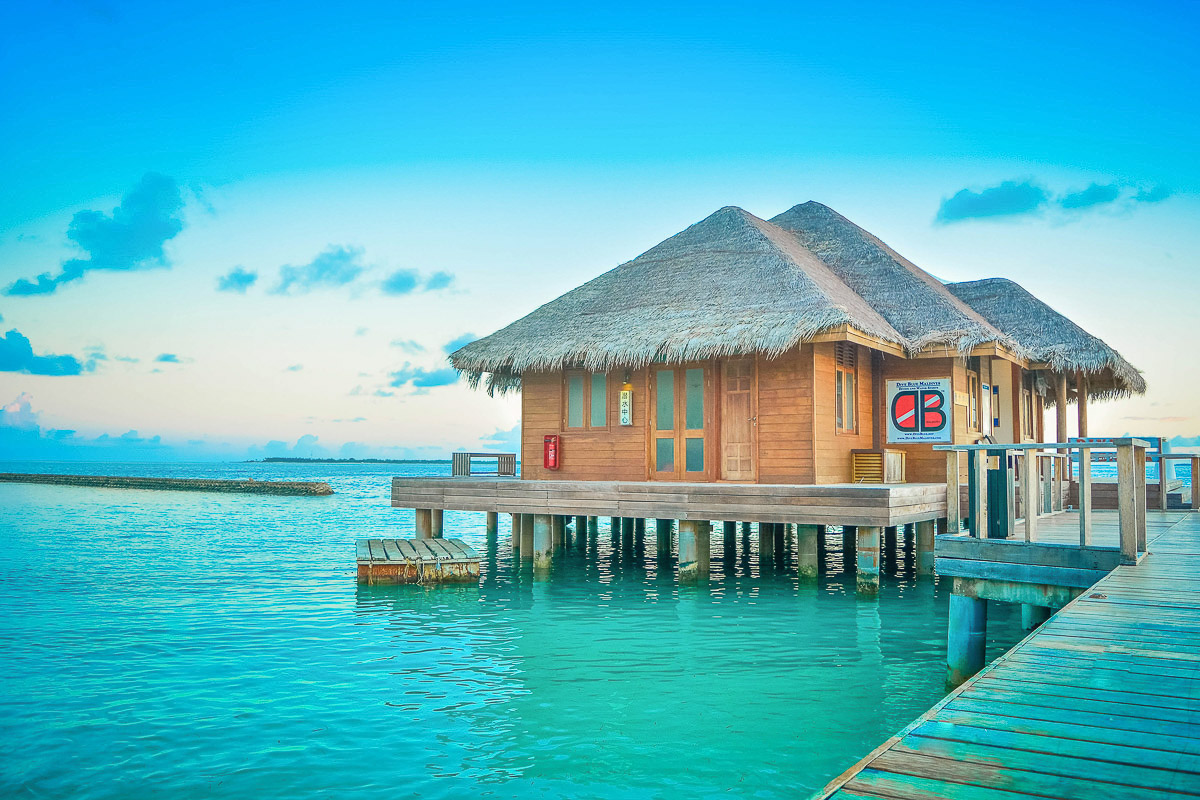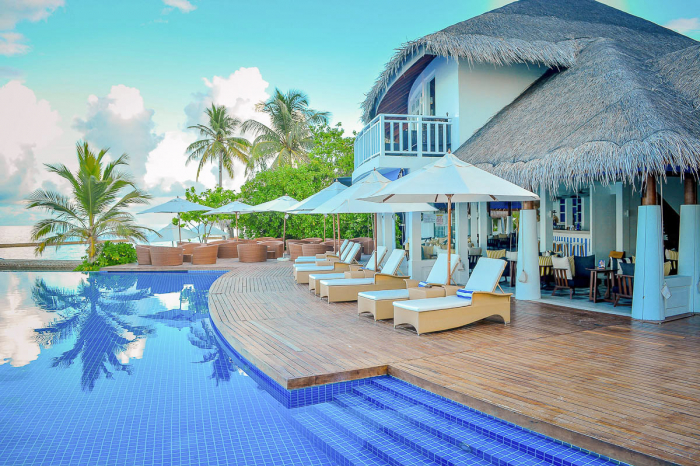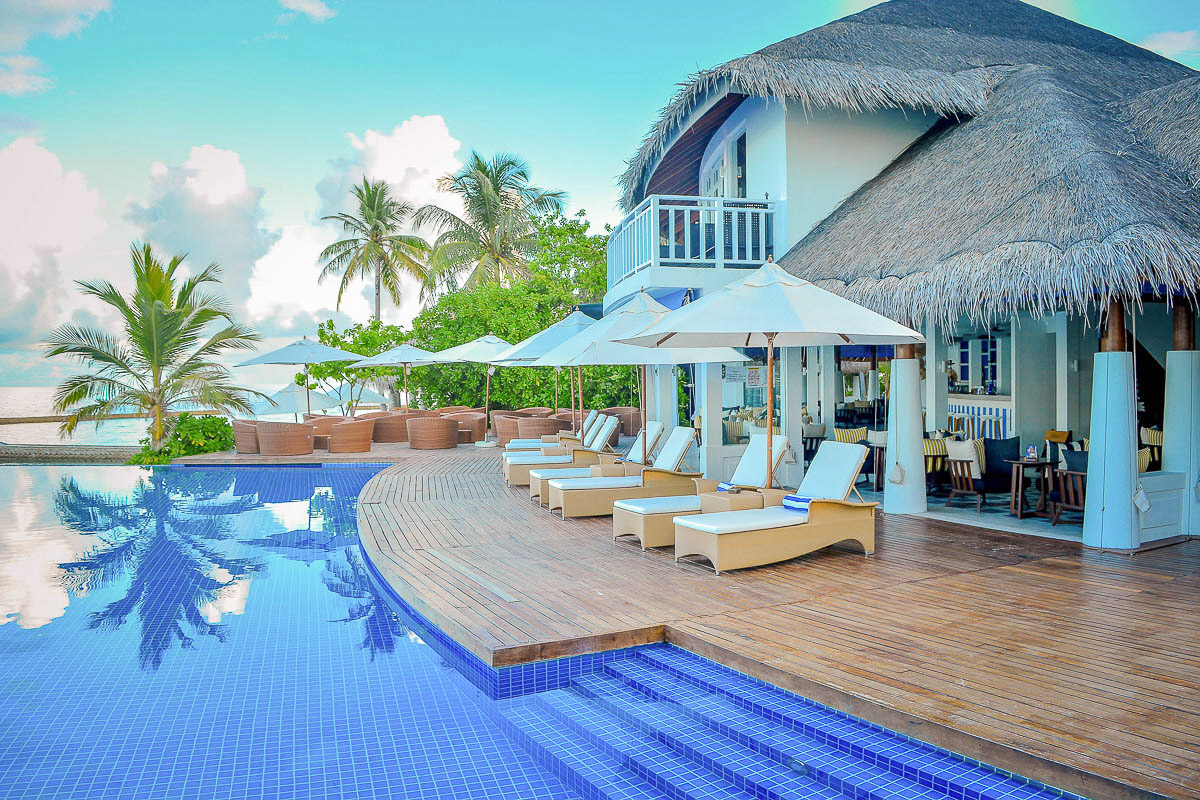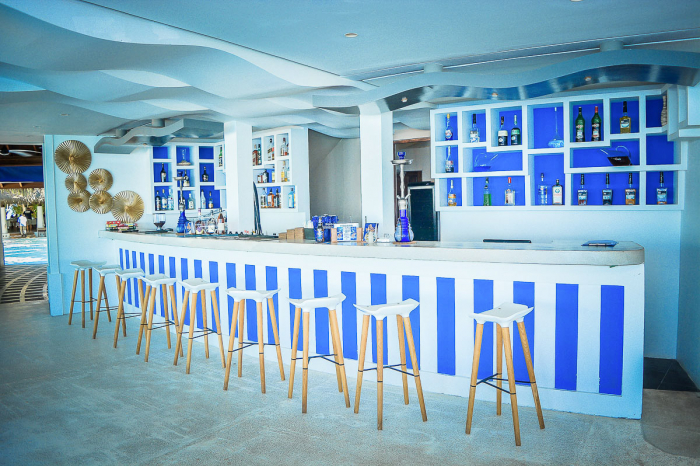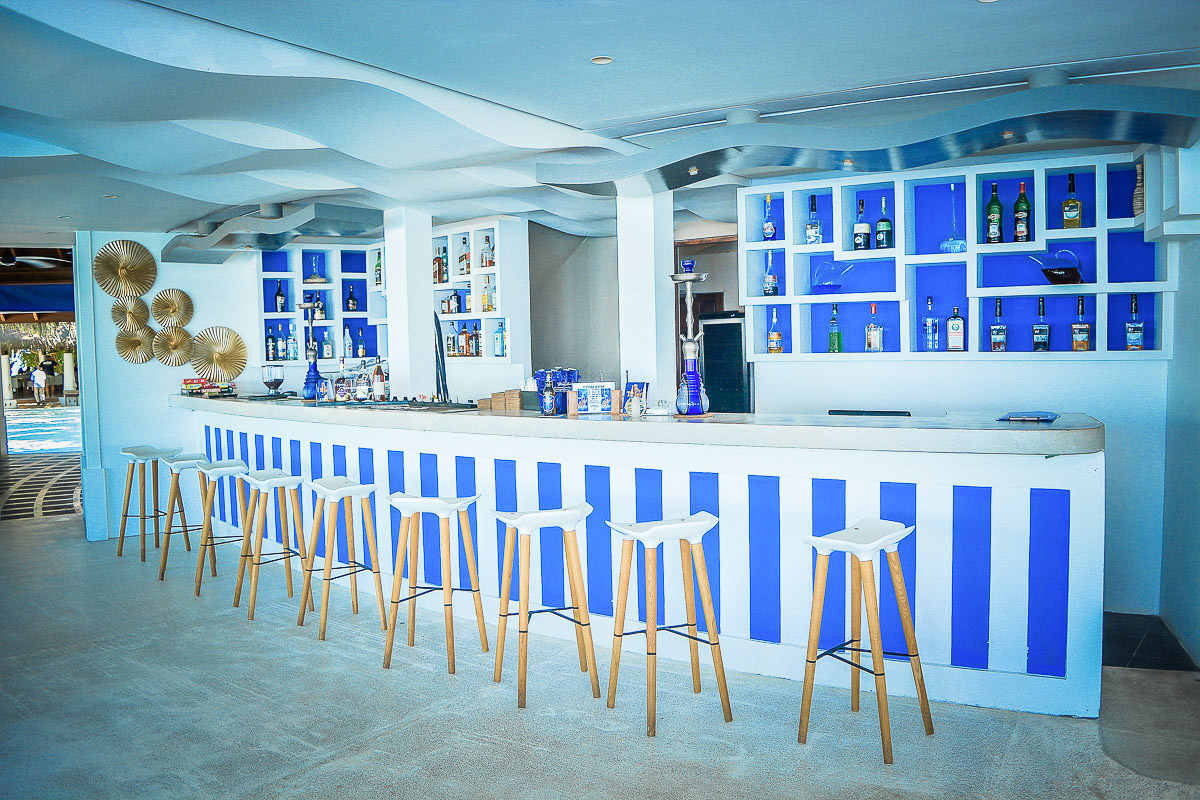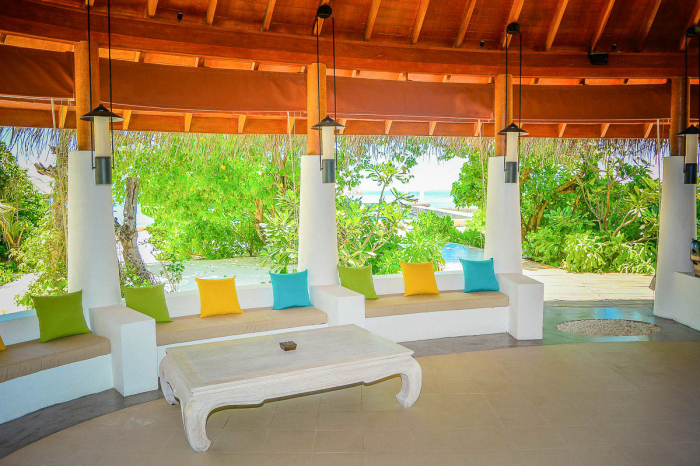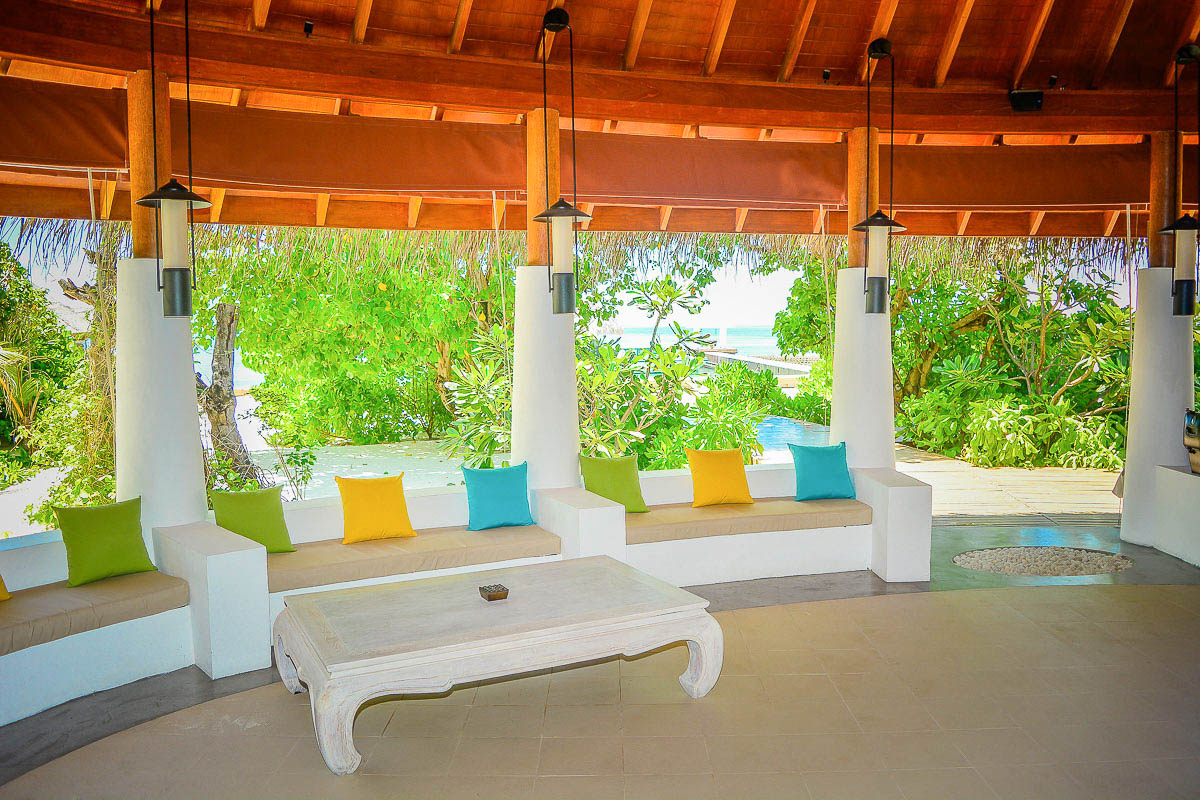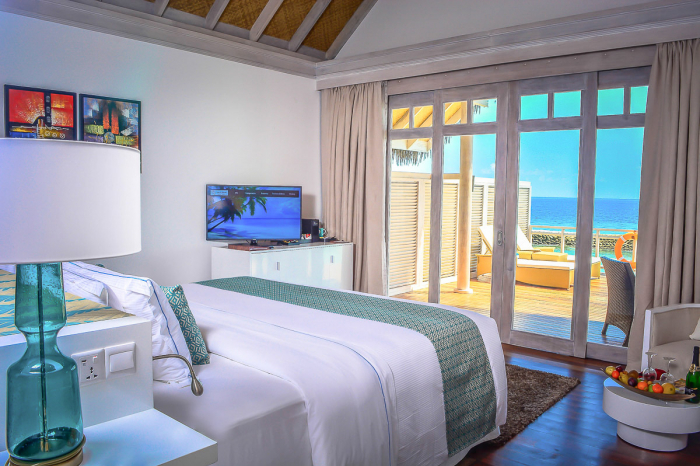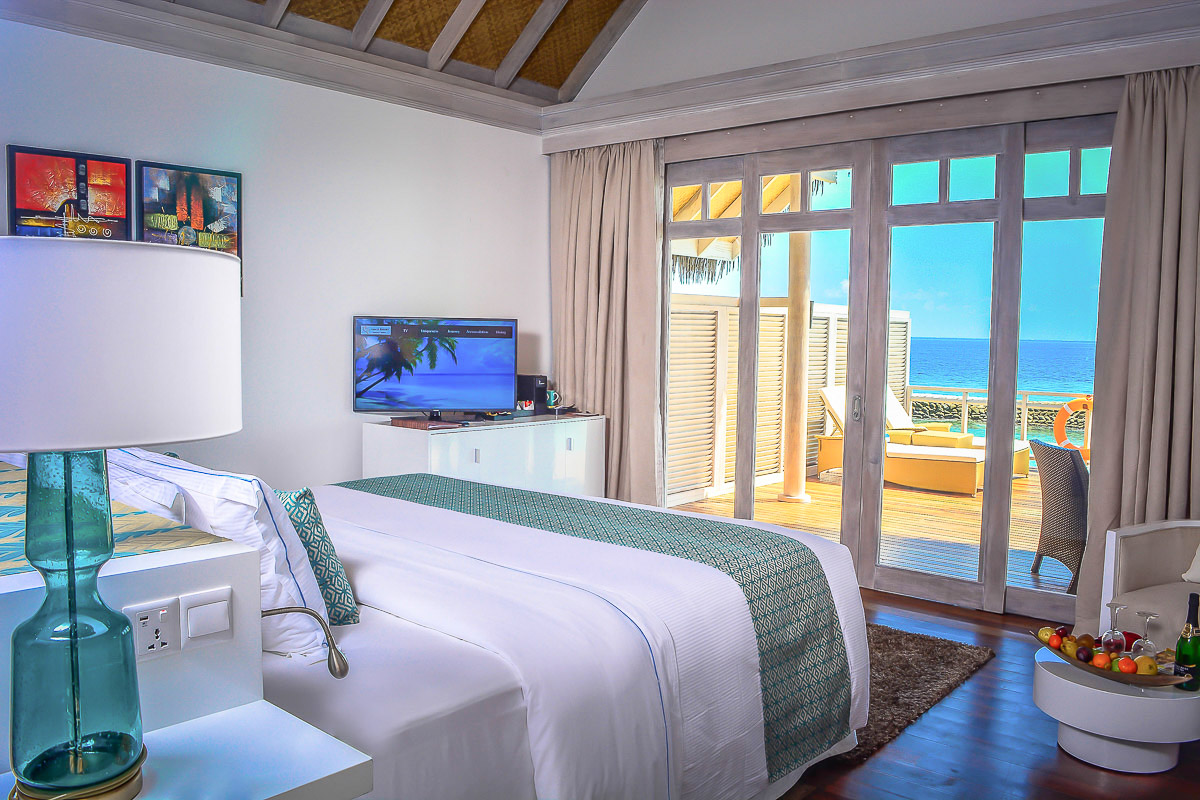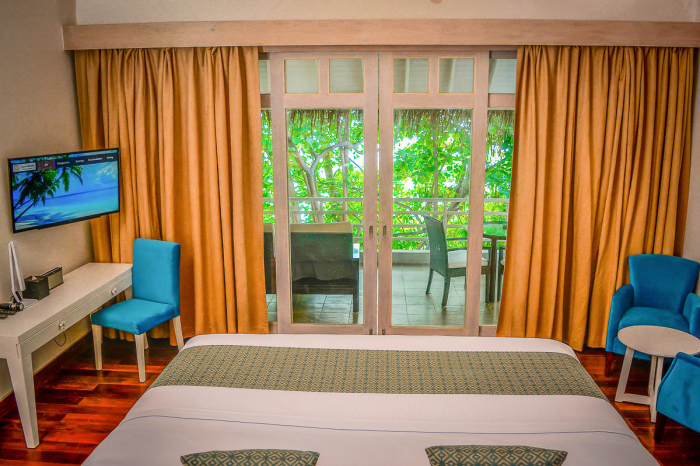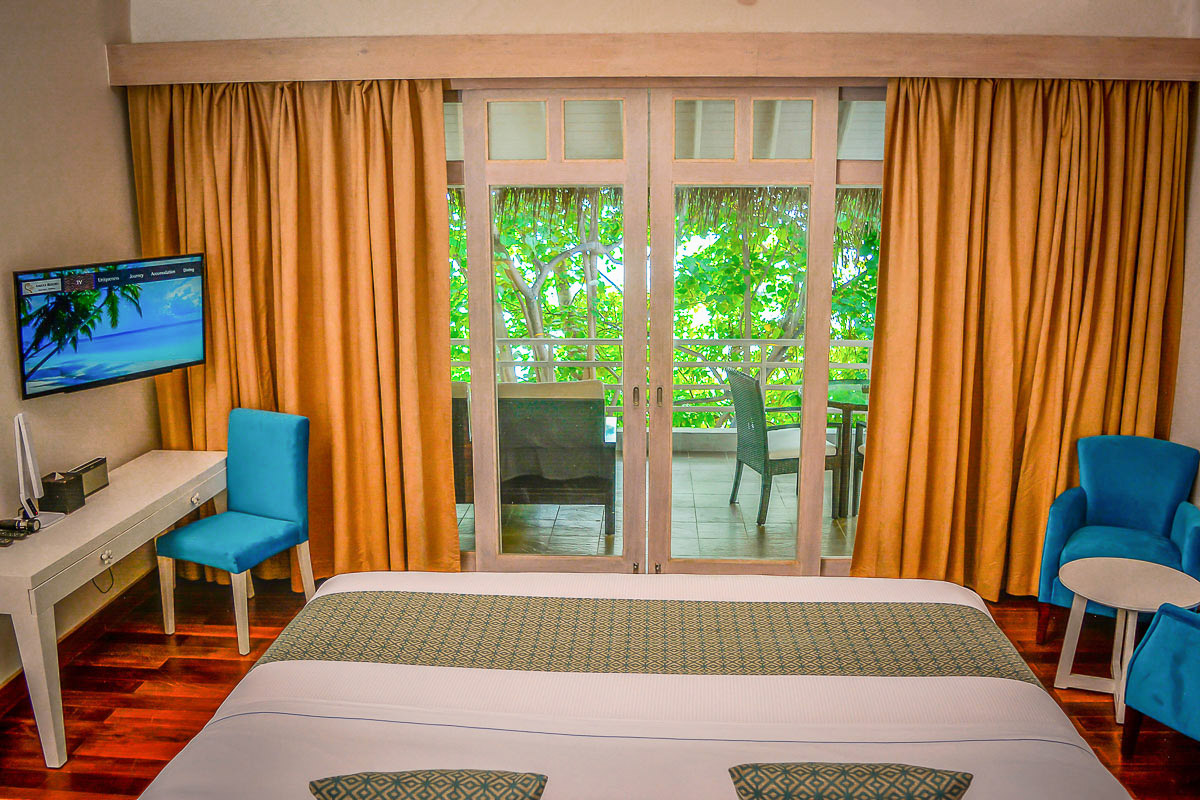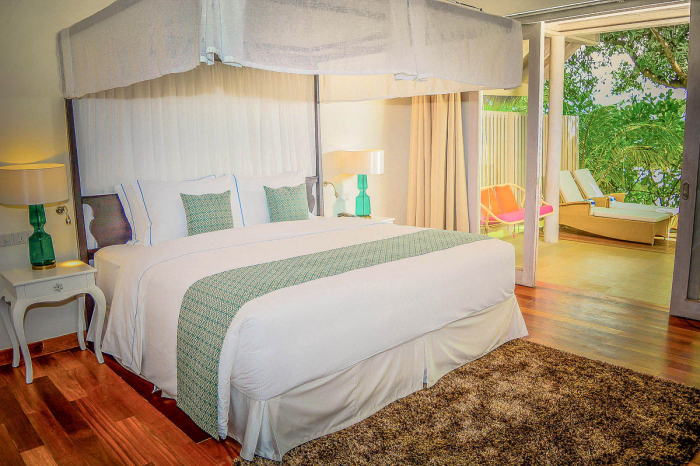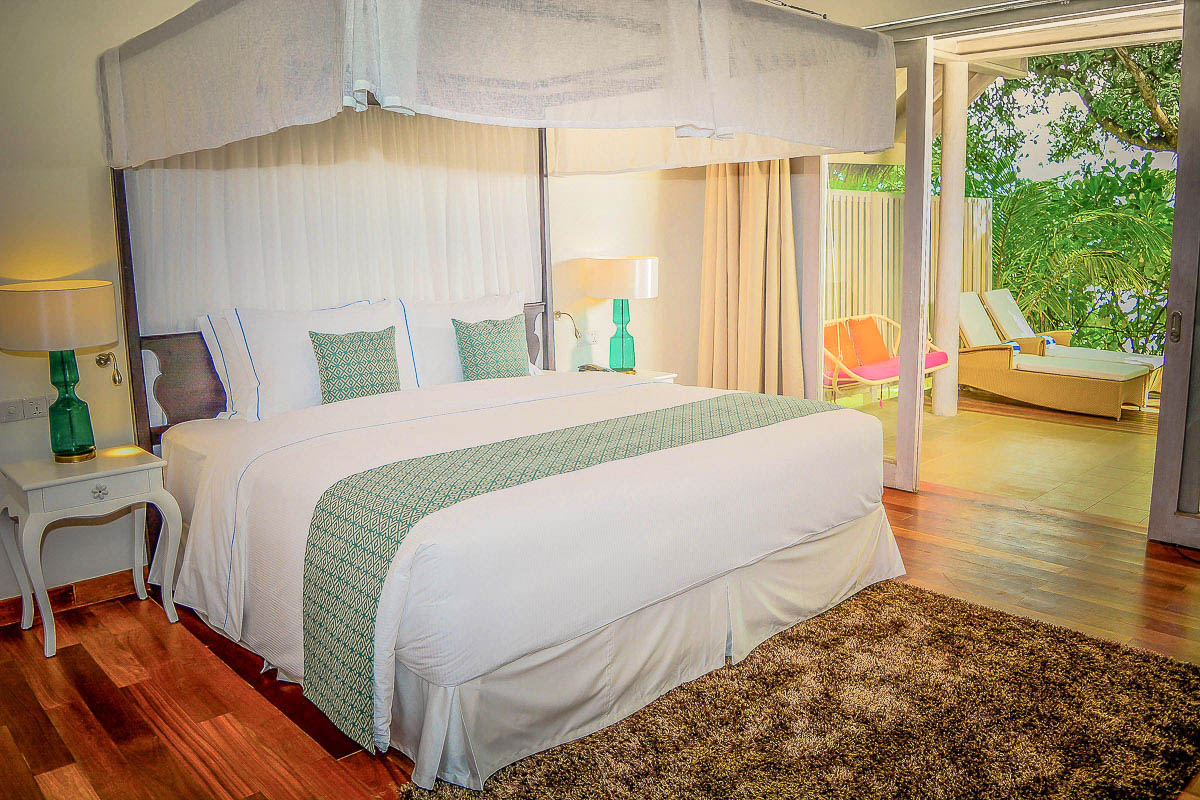 Overview
A short boat ride from the Kuda Rah Thila protected marine area
Private island with lush jungle and a thriving coral reef
Enjoy fine dining, smart bars, a shisha lounge, and spa services, perfect for extra pampering 
Exciting activities including island hopping, guided dives, SSI courses, and snorkeling tours
This private island getaway is perfect for traveling families, scuba divers, and adventurers of all types. You'll enjoy a wide variety of daily activities and watersports, including guided diving, SSI courses, snorkeling, and jet skiing. Plus, Amaya Kuda Rah's world-class Maldivian hospitality, modern and luxurious amenities, and gourmet meals.
---
---
Amenities
---
About
About Amaya Kuda Rah
If you're planning a luxurious, family-friendly getaway, look no further than Amaya Kuda Rah. This resort offers the perfect balance of upscale amenities, world-class facilities, and activities to suit every traveler. With just over 50 villas on the island, you'll never feel packed in with other guests. Plus, there are plenty of secluded patches of beach and jungle to explore all on your own. These undeveloped areas are perfect for solo relaxation, and a bit of peace and quiet. Visitors love this resort's gourmet meals and exceptional Maldivian hospitality, and the kids club is an excellent option for keeping your family's youngest travelers entertained.
If you're visiting the Maldives in hopes of spotting supersized wildlife like whale sharks, you're in luck! Amaya Kuda Rah is a short boat ride from the region's most exciting underwater attractions. The nearby Kuda Rah Thila protected marine area is a diver's dream. This open ocean pinnacle features delicate coral gardens, passing pelagics, and powerful currents, ideal for drift diving. But, this resort offers plenty of excitement for non-divers, too. Other water-based activities include snorkeling, jet-skiing, wildlife watching for dolphins and turtles, and sunset cruises. If you're traveling with kids, they're sure to love this island's sports options, like tubing and riding the resort's banana boats.
Explore the resort
Amaya Kuda Rah offers some of the South Ari Atoll's finest dining, with chef-prepared ala carte options as well as buffet-style meals. Each restaurant features a daily selection of western and international dishes, suited for adventurous eaters, foodies, and even kids. The resort's well-stocked bars include plenty of top-shelf options, craft cocktails, and shisha service. Best of all, in-villa dining makes it easy to enjoy a taste of the islands without ever leaving your room. If you're looking for the ultimate in deep relaxation, treat yourself to a spa session, beauty treatment, or soothing massage.
This private island is perfect for independent exploration, with plenty of shady jungle pathways, secluded beaches, and shallow coral gardens close by. Plus, its oversized infinity pool has plenty of space in the sun or shade for a full day of relaxation. If you'd rather get your blood pumping, opt for activities like scuba diving in the Kuda Rah Thila marine park, wildlife watching, guided snorkeling tours, and watersports, including jet-skiing, inner tubing, and island hopping. Or try a romantic sunset cruise for two. Families traveling with kids under twelve will love the resort's Nemo Kid's Club. Daily outings include beach treasure hunts, island exploration, and arts and crafts classes.
Diving at Amaya Kuda Rah
Amaya Kuda Rah's SSI dive centre, operated by Dive and Sail, is ideally situated for visiting the nearby Kudarah Thila marine reserve. Guests can enjoy multiple guided leisure dives every day from newly updated dhonis, with a maximum of 4 divers per group. Dive and Sail also offers a full range of courses, including introductory dives, certification, and specialties like nitrox, DPV, and underwater photography. Equipment rental is available, including oversized 15-litre tanks, and complimentary nitrox for qualified divers. If you're not a fan of long boat rides, don't worry. It's easy to access the resort's house reef directly from the dive centre. And there's plenty to see here, with tons of wildlife like reef sharks and turtles hanging out just metres from the shore.
The protected Kudarah Thila marine reserve is home to tranquil coral gardens, plunging pinnacles, cleaning stations, and steep walls. Divers can spot passing pelagics like sharks and rays, plus massive schools of colorful reef fish. If you're up to a bit of adventure, this area's open ocean sites are perfect! Try your hand at fast-paced drifts and exploration below 30 metres. Nervous divers and beginners will love the shallow side of the reserve, with colorful coral and easy dive conditions. But, with small dive groups and skilled instructors, you'll soon feel ready to take on more challenging underwater environments.
---
Top tips
Keep your camera handy during your seaplane and speedboat arrival. You're guaranteed a stunning view of the atoll from above!
Don't miss out on this resort's luxurious facilities, including a massive infinity pool, sports and fitness center, and all-day kid's club.
If you aren't a diver, try out some other watersports like snorkeling, paddle boarding, coral planting, jet skiing, tubing, and banana boat rides.
New and nervous divers can time their trip in between the new and full moon for gentler currents and easy dive conditions. Plus, with groups of 4 or fewer, you'll always feel well looked after underwater. 
Conservation
This resort has partnered with Reefscapers to create a coral restoration project, right on the house reef. Swim out to explore the island's coral frames and learn about the local reef ecosystem. Or, join the coral sponsorship programme to adopt your very own living patch of the sea. Planting an artificial reef is an excellent family-friendly activity and a great way to positively impact the environment. Plus, it gives guests a chance to find some of the Maldives coolest creatures like juvenile reef fish, crabs, and shrimp.
---
Diving
Diving in South Ari Atoll
Healthy corals

Year round

Plentiful reef life

Year round

Giant frogfish

Year round
With whale shark and manta ray sightings almost guaranteed, as well as a superb selection of dive centres and resorts, South Ari Atoll is a spectacular destination for divers, snorkelers and watersport enthusiasts alike. Boasting sun-swept island beaches and sandbars surrounded by tropical blue waters, it is easy to appreciate the tropical splendor of the Maldives. And with shallower and easier dive sites compared to its northern counterpart, South Ari Atoll is popular for diving liveaboards on their central atoll itineraries.