As reported by The Nature Conservancy (TNC), big news is in the works with their Blue Bonds for Conservation programme. Following their rousing success in the Republic of Seychelles - where Blue Bonds for Conservation was ultimately able to offer protection to 30% of the archipelago's waters - TNC have now announced plans to increase the world's protected marine areas by up to 15% in the next ten years.  
Blue Bonds for Conservation directly helps countries protect their precious marine resources by easing their national debt. Many of these small countries already want to develop systems for protecting their oceans but are unable to afford planning and maintenance. To make matters worse, many of those same countries are already struggling to pay their debts for basic necessities like infrastructure.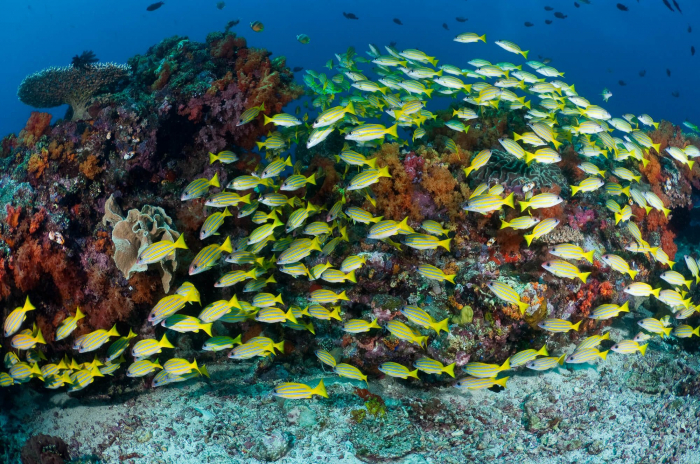 With blue bonds, organisations like TNC can buy that debt at a discounted rate using loan funds from outside investors. The lower interest rates and longer repayment terms that blue bonds provide, when compared to the original loan, allow greater opportunity for the country to save. As a condition for offering their assistance, Blue Bonds for Conservation stipulates that a portion of those savings be used to protect the country's marine waters.
This debt-swap technique has been used for decades, often in the form of green bonds used to protect forests around the globe. TNC has successfully completed 11 debt-conversion projects for tropical forests in both Latin America and Southeast Asia. 
How blue bonds can help turn debt into real marine protection:
Debt Conversion
NatureVest, the investment branch of TNC, helps a coastal country restructure some of its national debt under better terms, using grants and loans from international investment banks.
Protection Zones
In exchange, the country agrees to protect a set percentage of its marine territory. TNC then works with local stakeholders to determine which areas are best suited for protection.
Lasting Effects
Part of the country's restructured debt payments is then used to fund these marine protection projects. These protected areas begin to benefit the country over time, by supporting thriving fisheries, healthier coral reefs, and increased tourism revenue.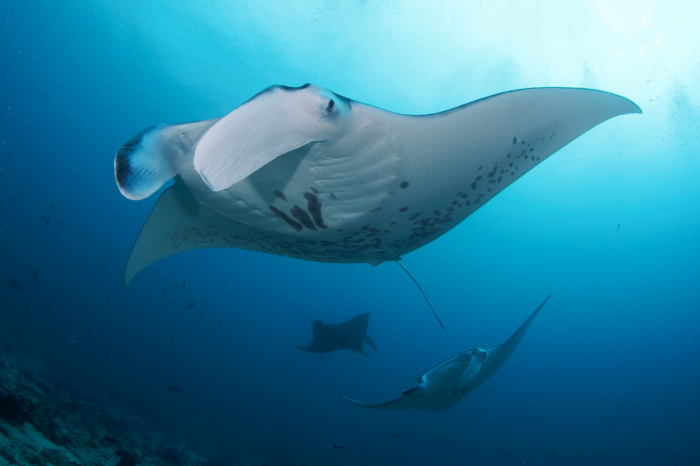 The Seychelles' pilot project offers hope that these transactions can dramatically impact marine conservation. Initially, only 0.04% of the country's waters were under protection. But, thanks to Blue Bonds for Conservation restructuring $22 million of the country's debt, that number increased to 26% in just a few short years. Then, the project's goal was surpassed in 2020, with over 30% of the country's waters now included in a marine protection programme. 
Currently, Blue Bonds for Conservation aims to negotiate and launch 20 additional debt conversions. These deals could potentially create more than 2.4 million square kilometres of new marine protected areas. The first step is to raise $40 million - and TNC is already halfway there. This seed money will help cover the operating costs and hiring required to launch these projects, including expanding the TNC Blue Bonds for Conservation team.
It's estimated that these first 20 transactions could provide upward of $740 million in funding for marine conservation, in addition to endowments with ending values of $900 million. If all goes according to plan, this could tally up to $1.6 billion for marine conservation.
Discussions are currently underway with countries in Latin America, the Caribbean and Africa who hope to be among the first 20. As more countries agree to participate, others will follow suit. Eventually, TNC hopes that this strategy could be employed in 85 countries around the globe.
---
Join the ZuBlu community to receive the latest insights and unmissable adventures
Don't worry, we'll only send you really good stuff - and we never share your details
---