Typhoon
The award-winning Tornado Fleet's latest luxury liveaboard in the Red Sea
from
$180
/day
per person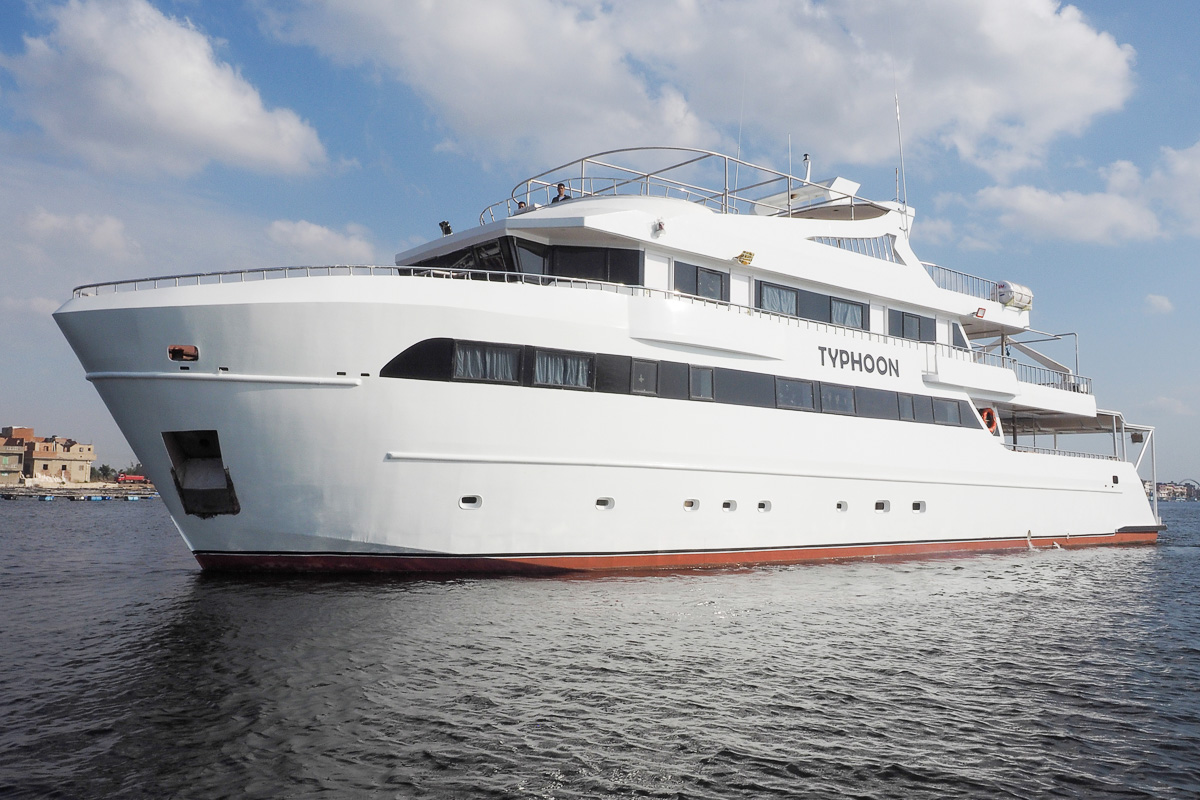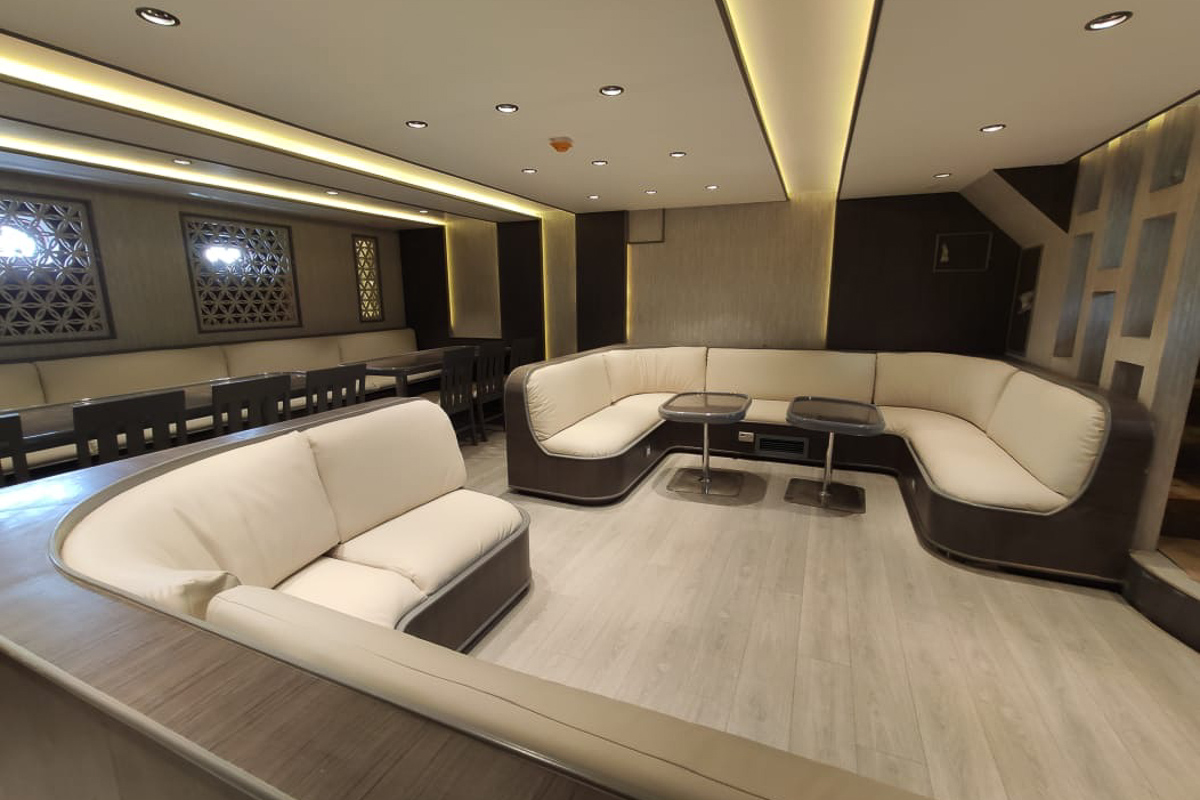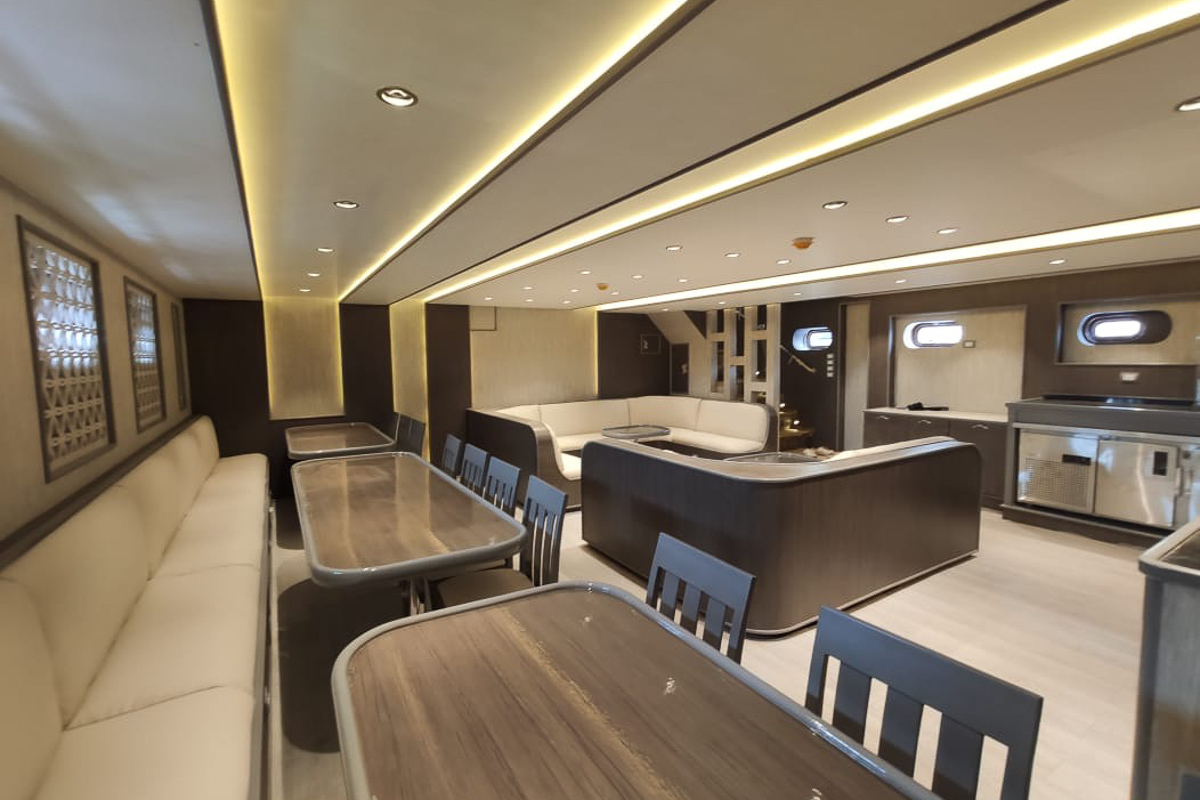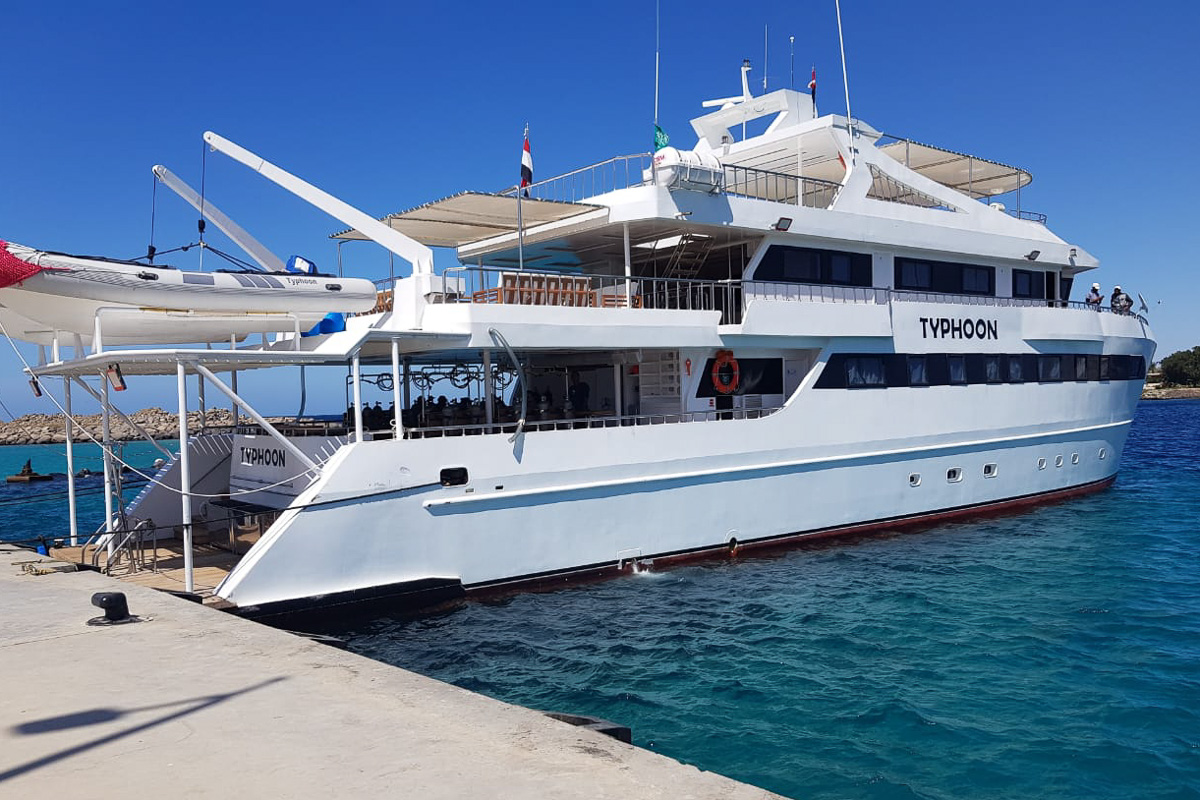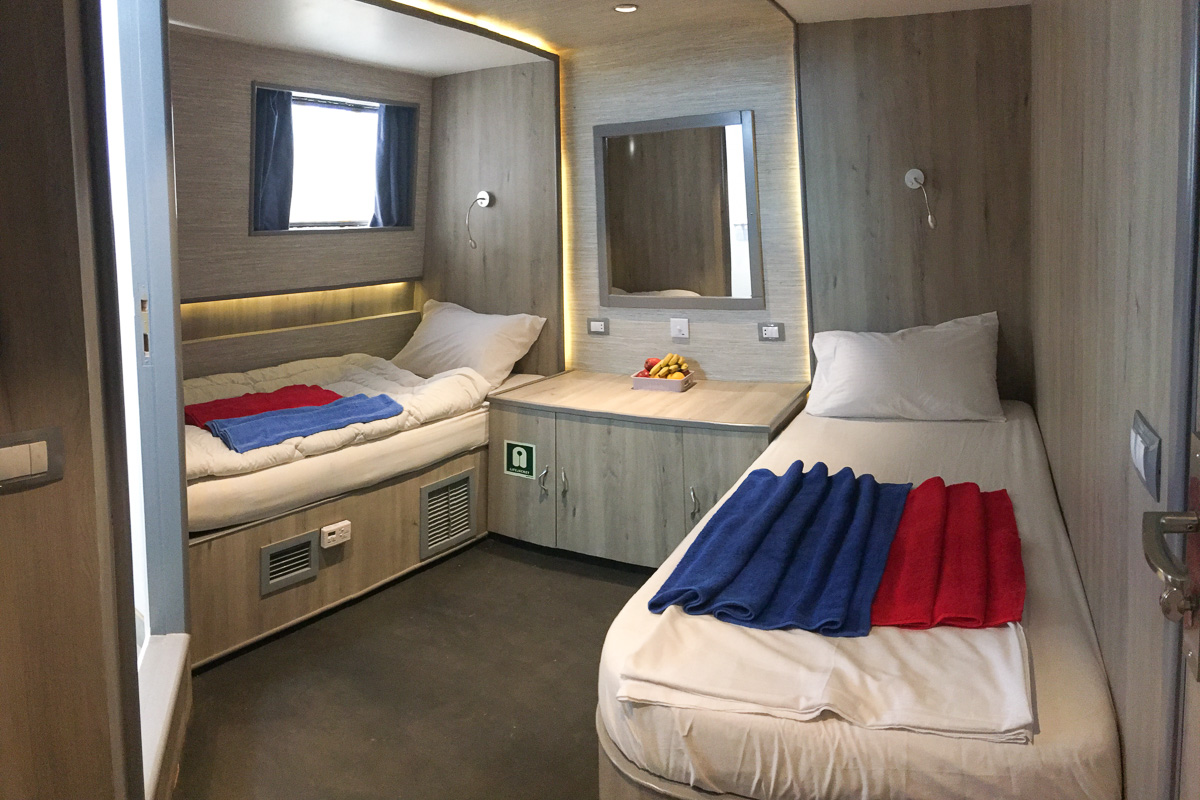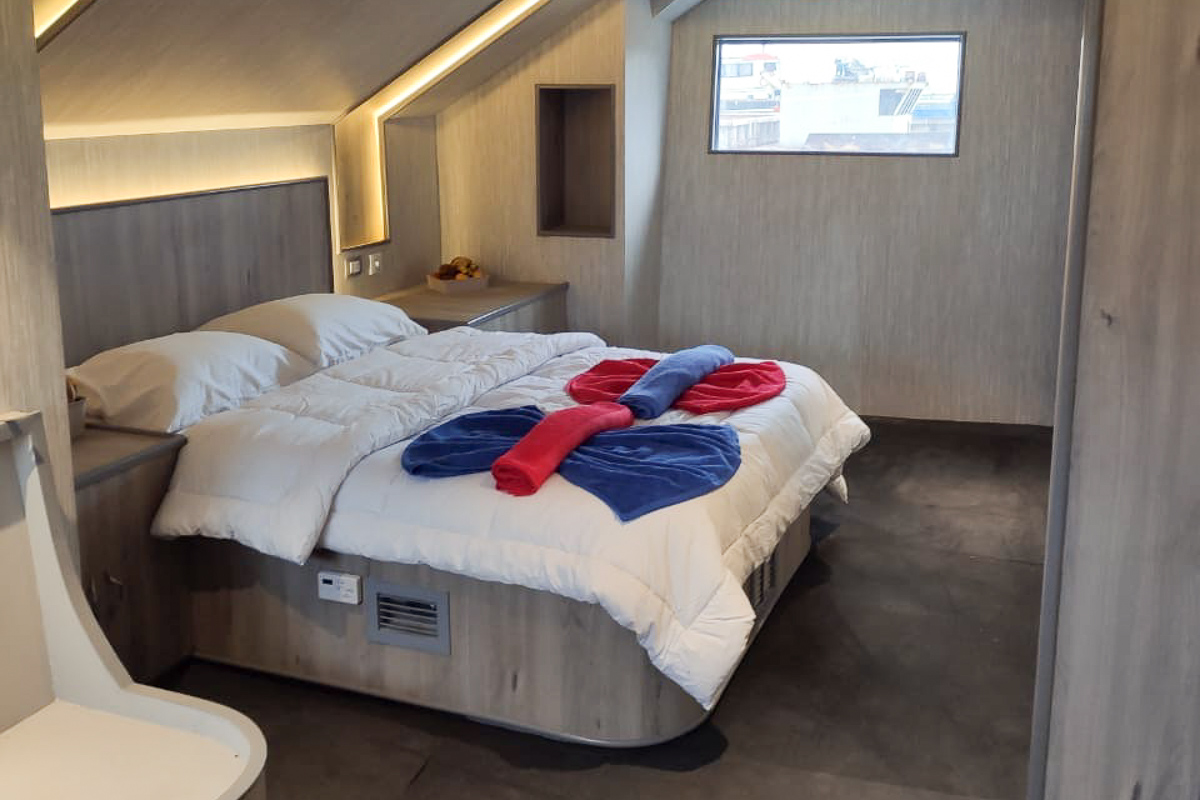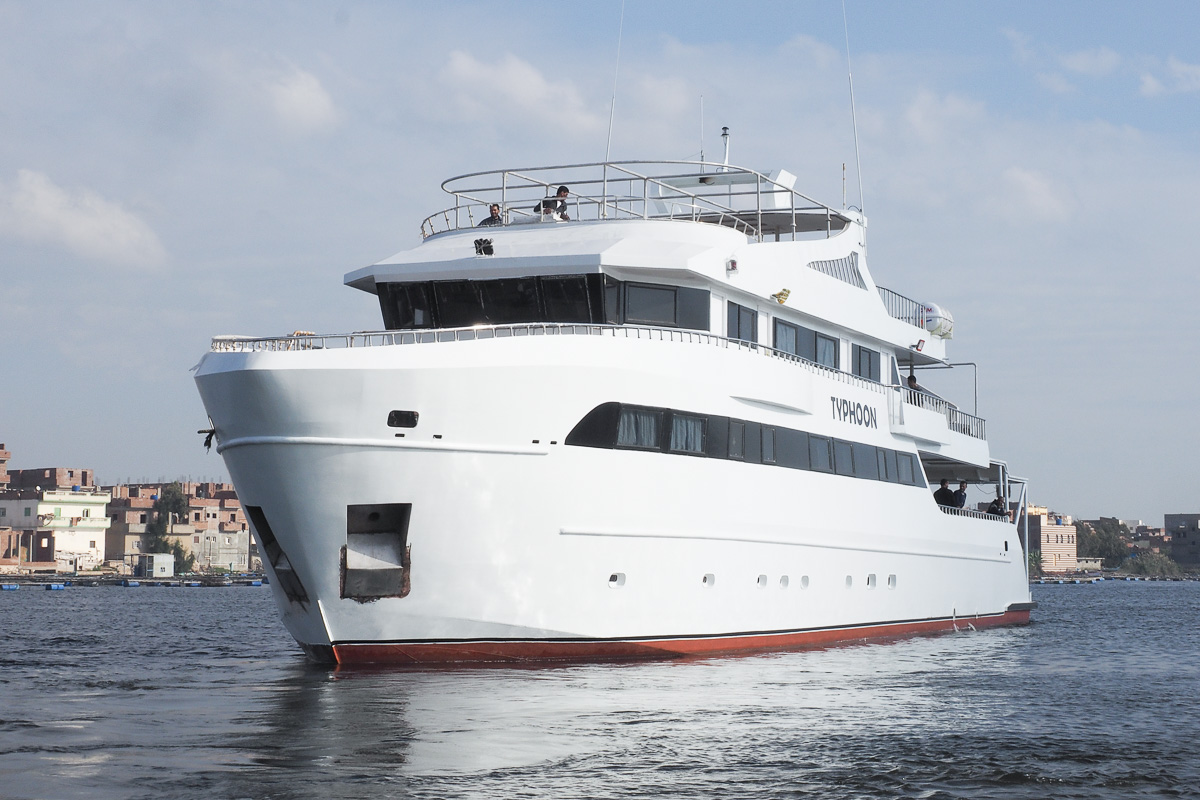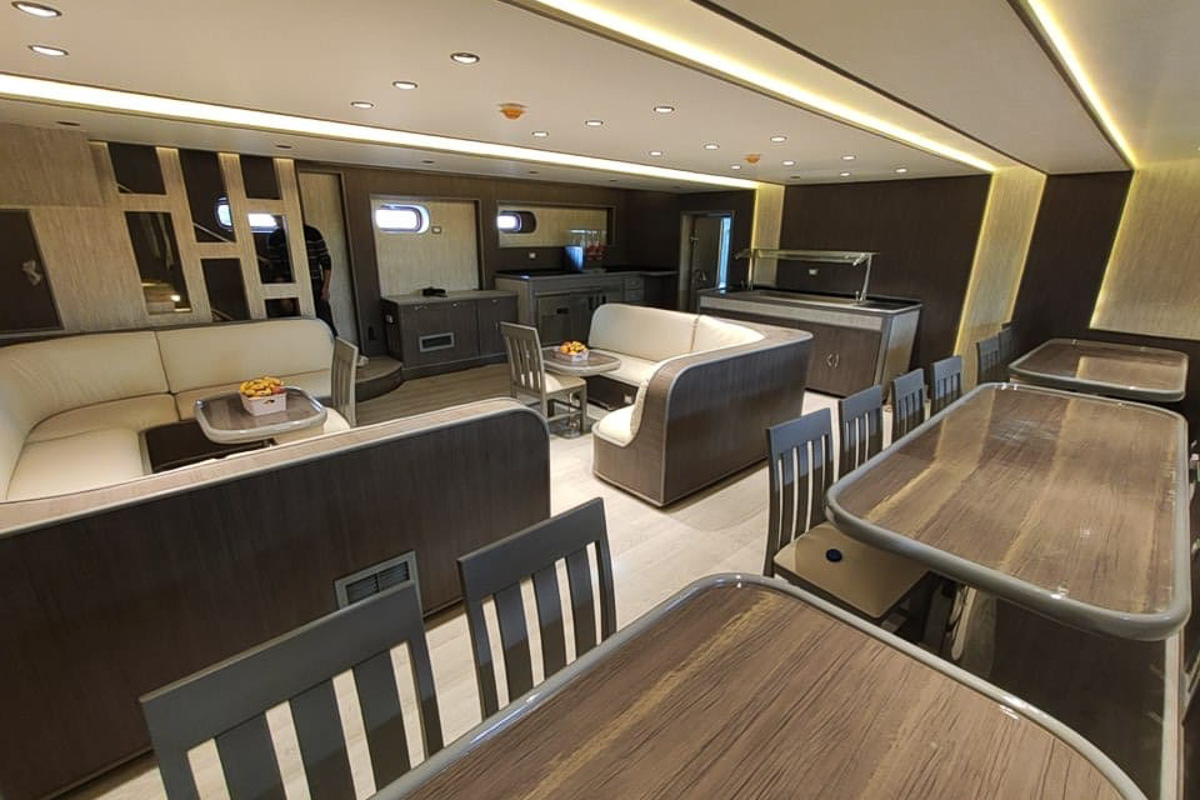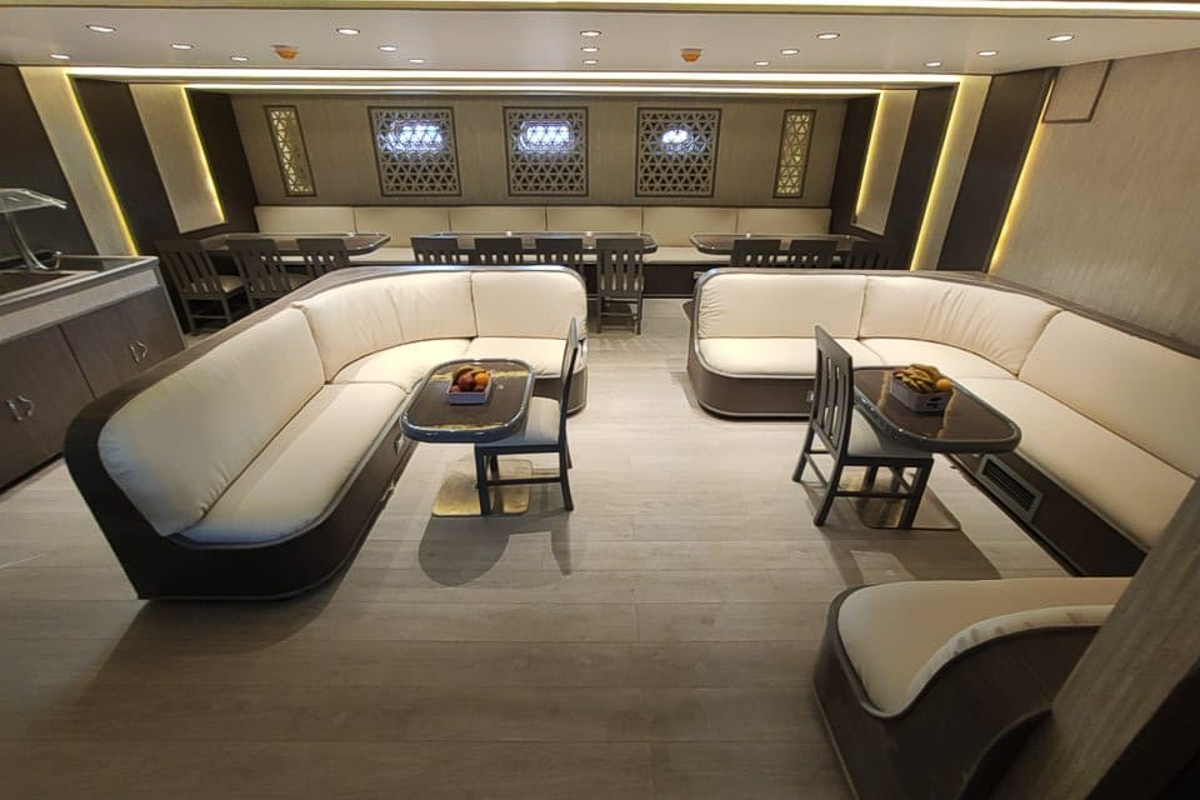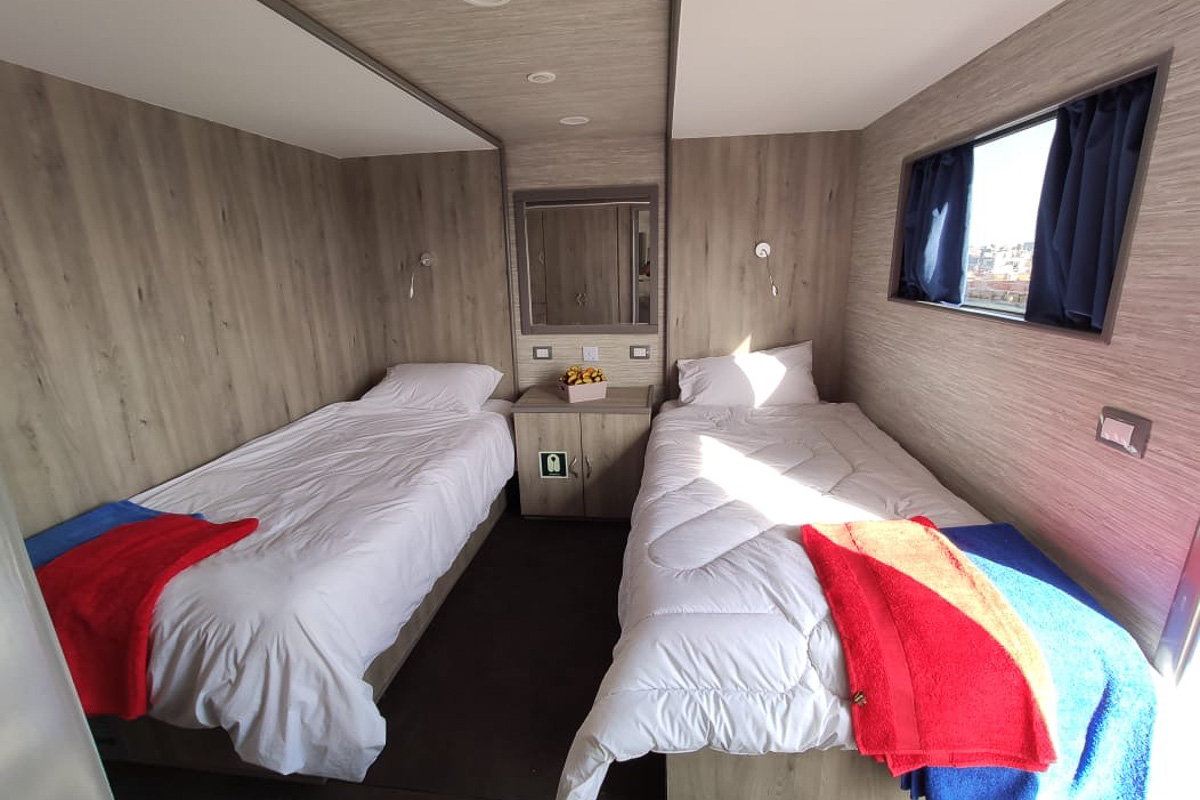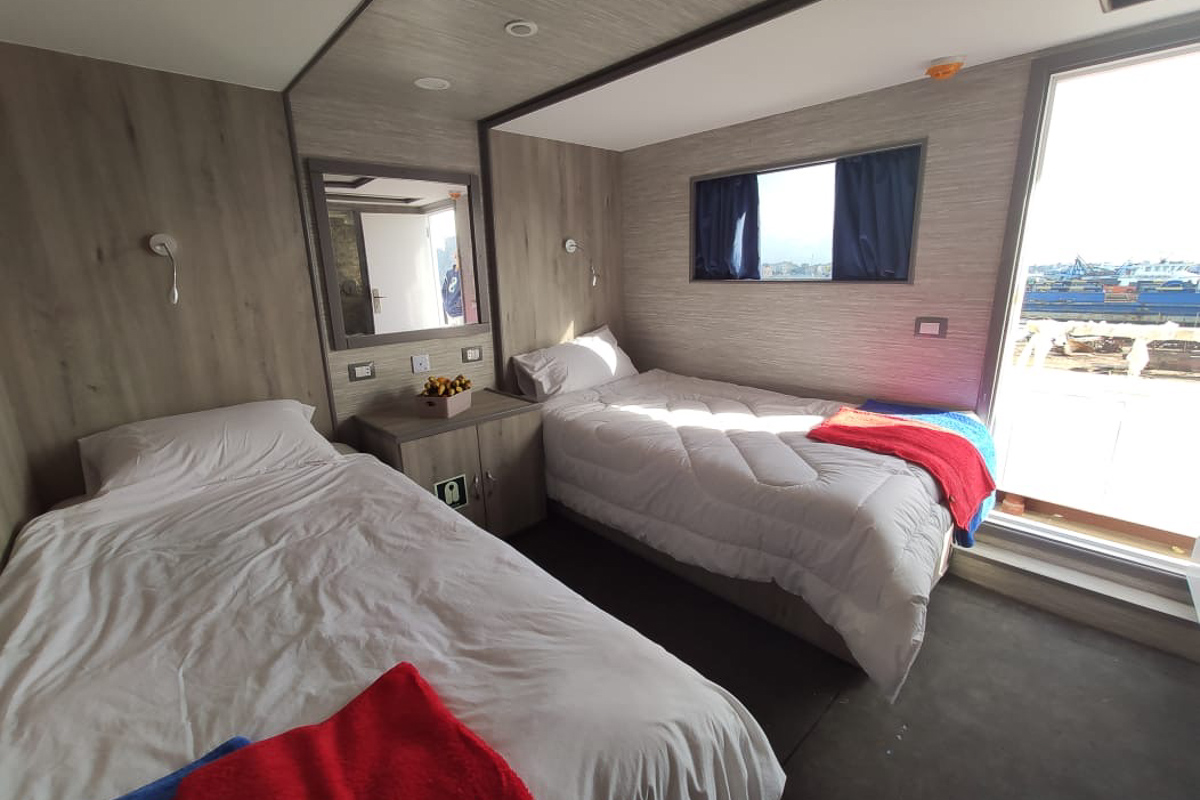 Overview
The latest modern luxury vessel in the award-winning Tornado Marine Fleet
Dive the best dive sites in the Red Sea, including the Thistlegorm and the Brothers Islands!
A great choice for photographers with superb camera facilities
Large, spacious dive deck designed for comfort, luxury and ease of diving
The M/V Typhoon is the latest luxury vessel in the award-winning Tornado Marine Fleet to offer liveaboard trips across the Red Sea. She was expertly designed in line with three decades of divers' feedback, and offers exactly what divers want in comfort, convenience and style. Fitted with a modern, contemporary saloon and restaurant, comfortable cabins and top deck luxury with a jacuzzi, guests can unwind in opulent indoor and outdoor spaces between dives. And with a large dive deck fitted with superb camera facilities as well as two spacious dive tenders, you'll enjoy a luxury liveaboard experience to the Red sea's iconic sites with the expert, hand-picked team who boast unrivalled knowledge of these waters.
Boat checklist
Number of cabins
10
Itineraries
Private charter only
Upcoming trips
---
Cabins
Amenities
Boat
Dive facilities
---
Vessel
Vessel information
The steel-hulled M/V Typhoon is a brand new modern luxury liveaboard vessel that joined the award-winning Tornado Marine Fleet in 2020. Set to become the flagship of the fleet, she was expertly designed with three decades' of diver feedback in mind. Nine modern cabins and one stylish suite accommodate 20 guests who will appreciate the comfort, convenience and luxury every step of the way. Guests enjoy liveaboard luxuries such as delicious cuisine in the modern L-shaped restaurant, the welcoming air conditioned saloon and a stunning sun deck fitted with a jacuzzi. Divers are in for a treat with the large dive deck, superb camera facilities, and two spacious dive tenders which guarantee an exceptional five star liveaboard trip. And with the expert, friendly team, divers are assured an expert-led luxury Red Sea liveaboard experience for which the entire fleet is rightfully famous.
The Tornado Marine Fleet has been a top choice for divers seeking luxury liveaboards in the Red Sea since 1989. The well-equipped, modern and luxurious dive vessels operate recreational and tec diving liveaboard trips with a team of carefully-selected expert crew and dive instructors that offer a full range of courses. Departing from Sharm el Sheikh, Hurghada and Port Ghaleb, divers can choose from exciting itineraries across the northern and southern Red Sea that are based on required skill level. Divers can explore the iconic reefs and wrecks of the Red Sea, where diverse marine species of all sizes and colours thrive at world-famous sites such as the Brothers Islands, Elphinstone and the Thistlegorm wreck. Escorted trips and special weeks including photography, wreck, tec, freediving and mini safaris are also available, in addition to private charters.
Onboard Typhoon
M/V Typhoon's design was based on comfort, convenience and ease of diving in uncompromising luxury. The opulent vessel boasts bright and airy spaces making use of natural light, with neutral modern tones throughout. She accommodates 20 guests in five twin cabins on the main deck, four on the upper deck and one suite on the main deck with spectacular ocean views. All cabins are modern in style, with air conditioning and an en-suite bathroom. On the lower deck, the L-shaped restaurant boasts modern decor and a welcoming ambience where guests enjoy the exquisite Egyptian and international buffet cuisine prepared by expert chefs. The saloon area is the ideal space to relax and watch a movie on the large TV, while the bright upper deck provides an open-plan feel with a large glass dividing wall to maximise ocean views and natural light. On the shaded sun deck, guests unwind with a cocktail in hand on the inviting sun loungers, or in the sumptuous heated jacuzzi with gorgeous views of the Red Sea.
Diving from Typhoon
Luxury extends to the large dive deck with ample space for dive equipment, along with a camera table with air guns perfect for photographers. The spacious deck is also tech-friendly, with space for twin sets and rebreathers. Nitrox is available to certified divers, and for ease, diving takes place from two 5.5 metre accompanying zodiacs. Four dives per day are on offer to the best dive sites in the Red Sea, including world-famous sites such as the Brothers Islands, Elphinstone and the Thistlegorm wreck - one of the planet's most iconic shipwrecks! And with the expert team of dive guides and instructors who boast unrivalled knowledge of the Red Sea, divers are guaranteed a luxury liveaboard experience that is second to none.
Top tips
Choose the stylish suite on the main deck for a spectacular honeymoon liveaboard experience!
Check out the Tornado Fleet's special week-long liveaboard itineraries, which include specialised wreck and reef routes.
March to May and September to November are considered to be the best times to dive in the Red Sea due to ideal weather and ocean conditions. But be aware that dive sites will be more crowded during these months.
---