Tempest
Enjoy an award-winning Red Sea liveaboard experience onboard this intimate liveaboard
from
$168
/day
per person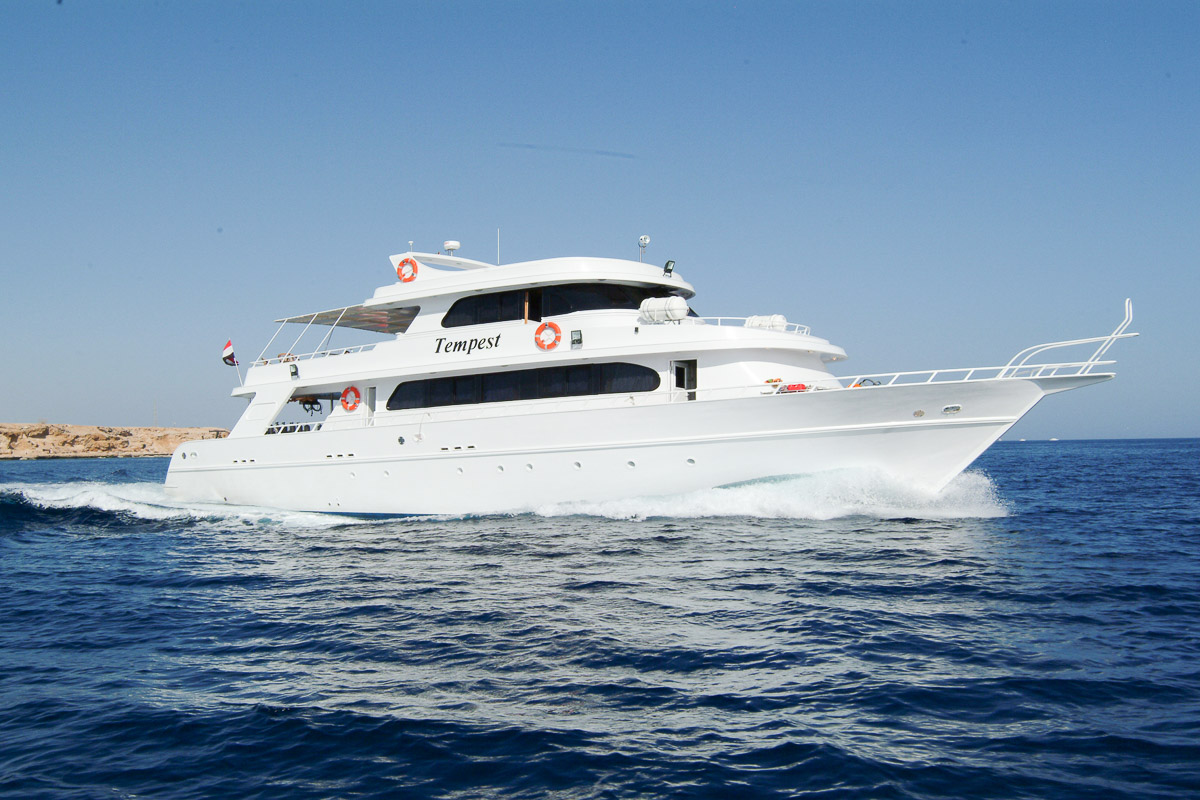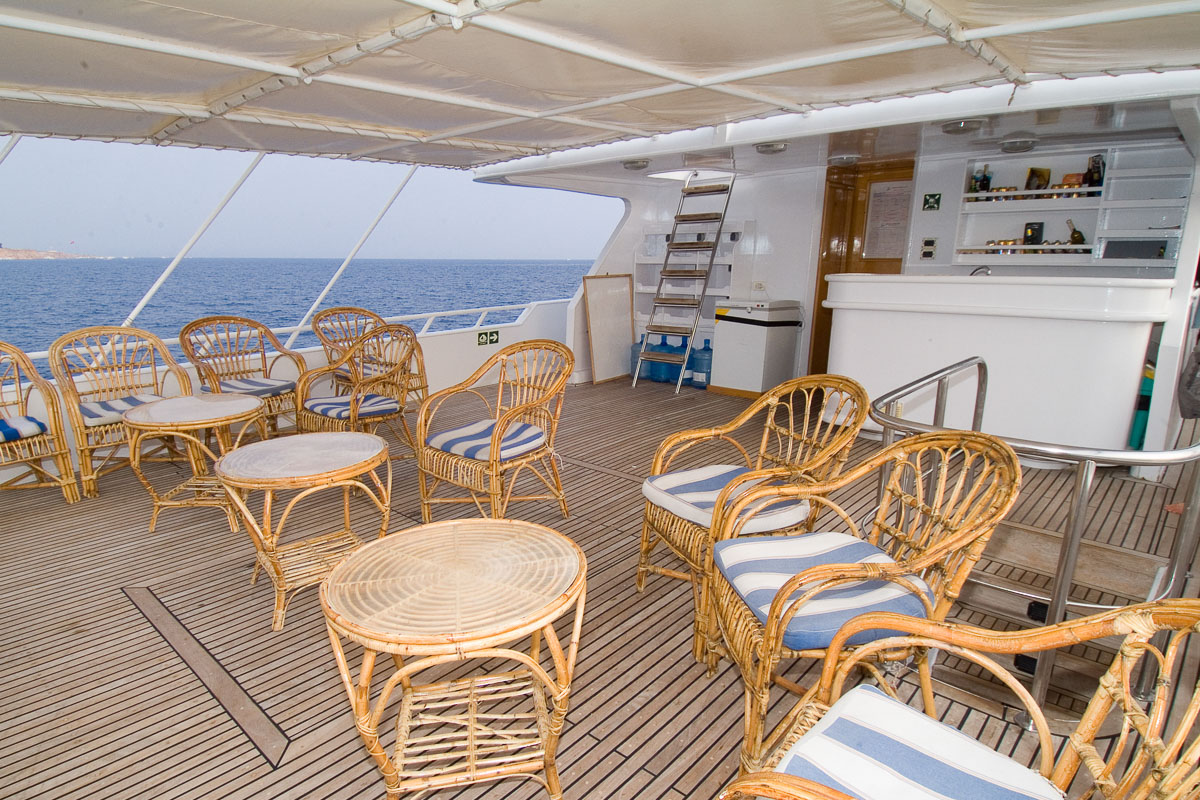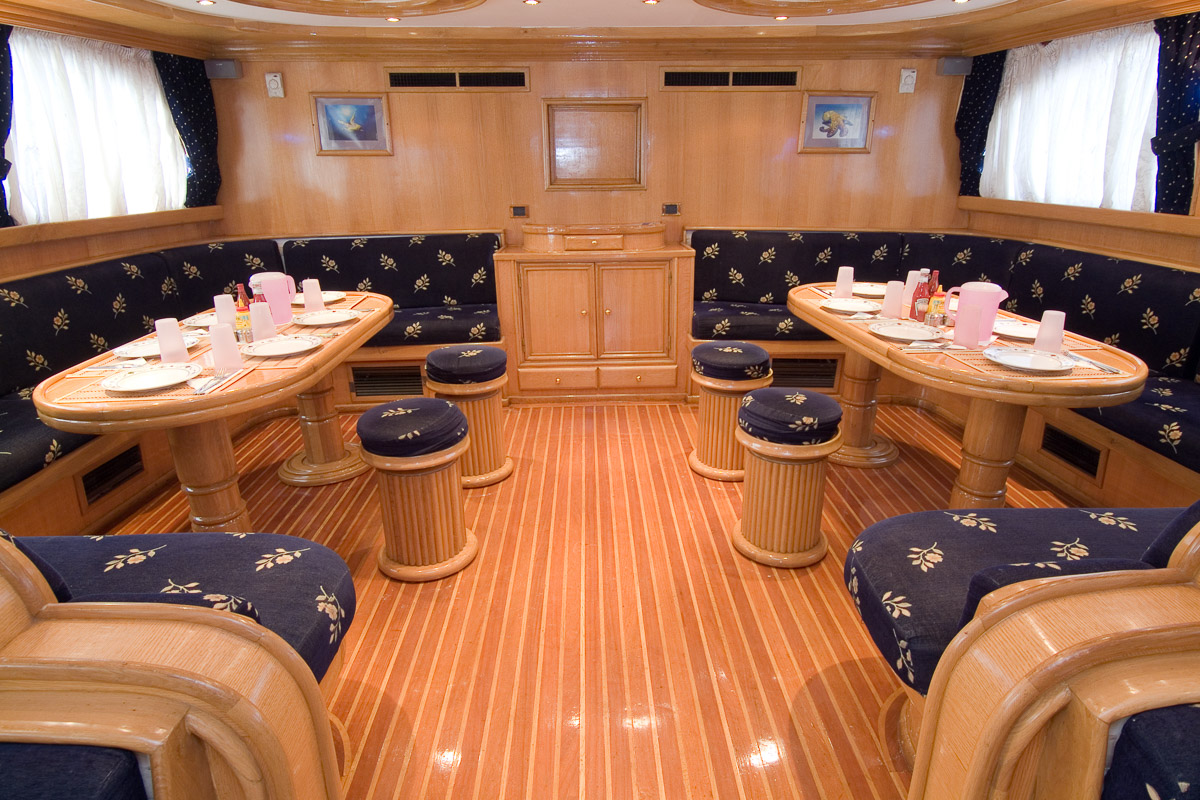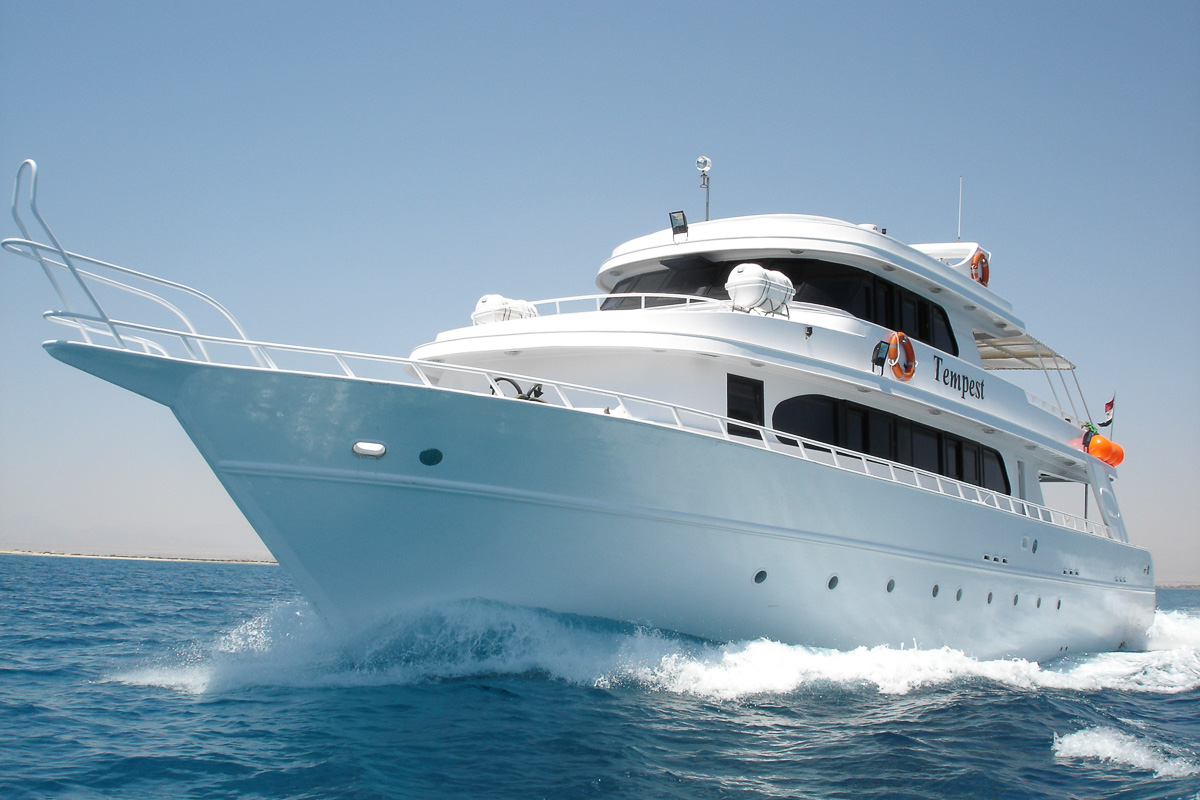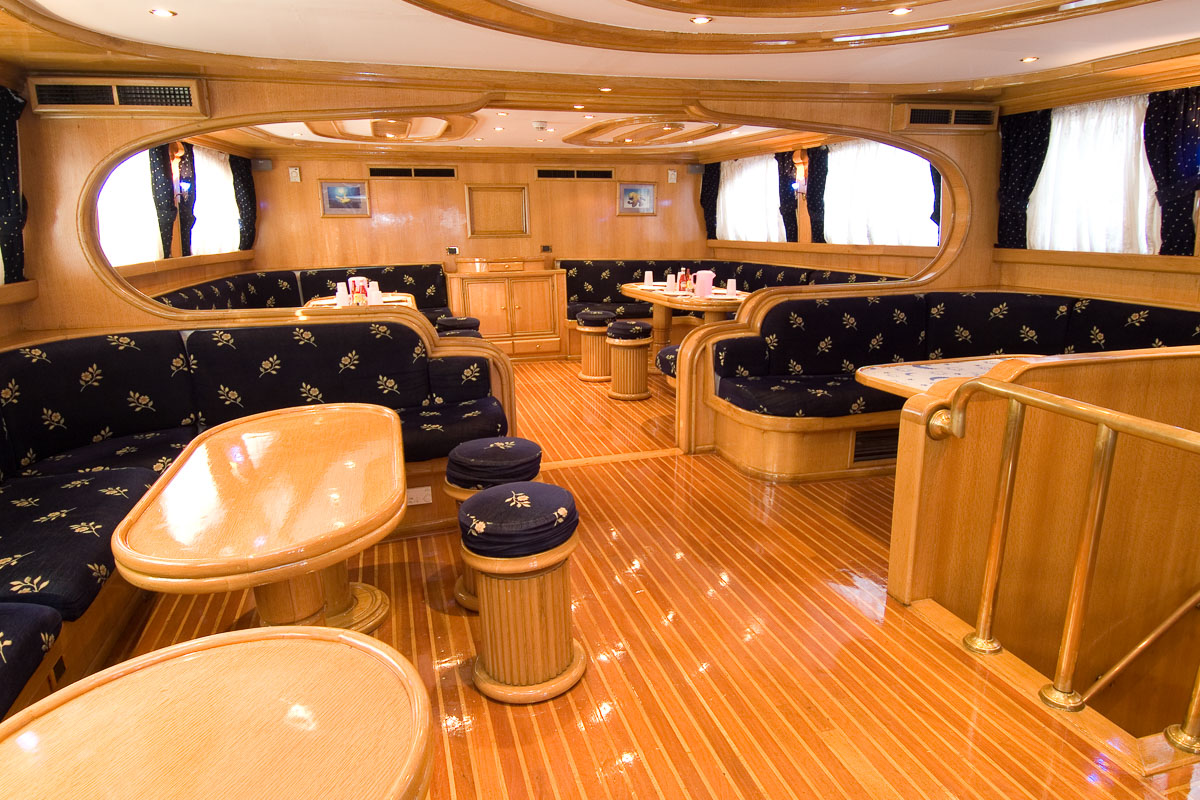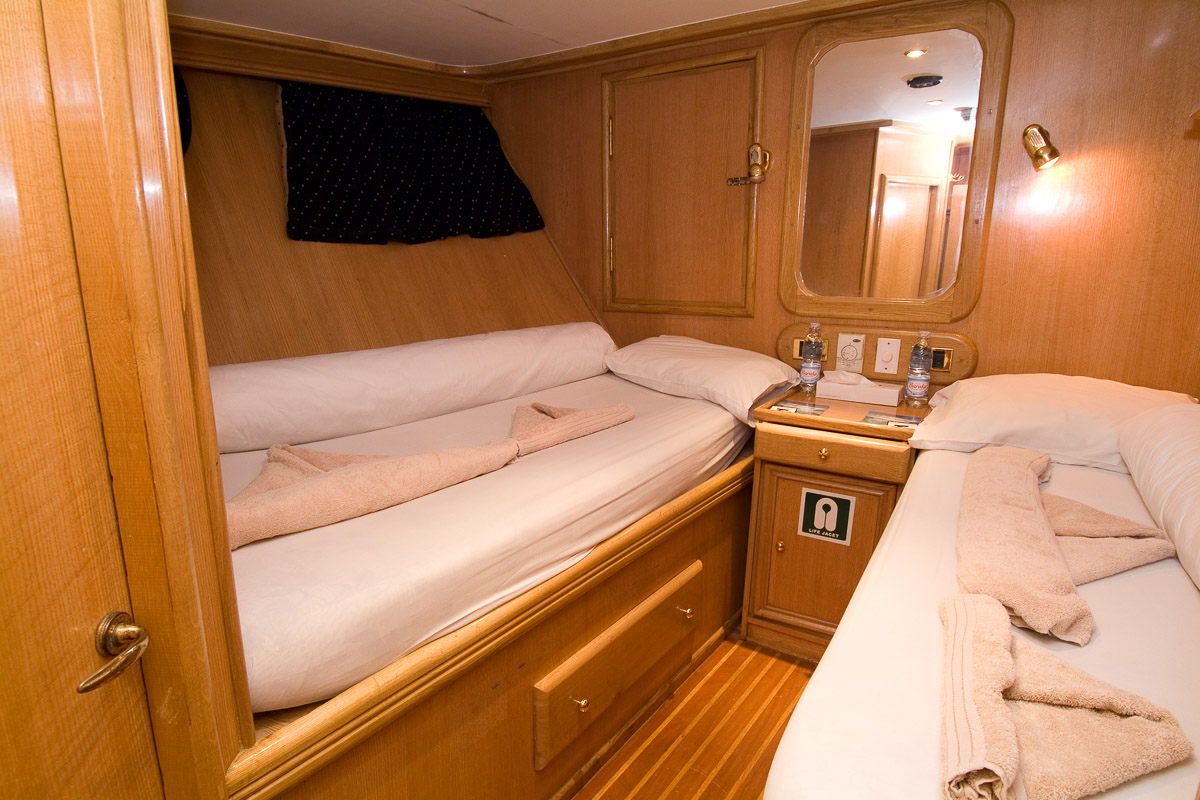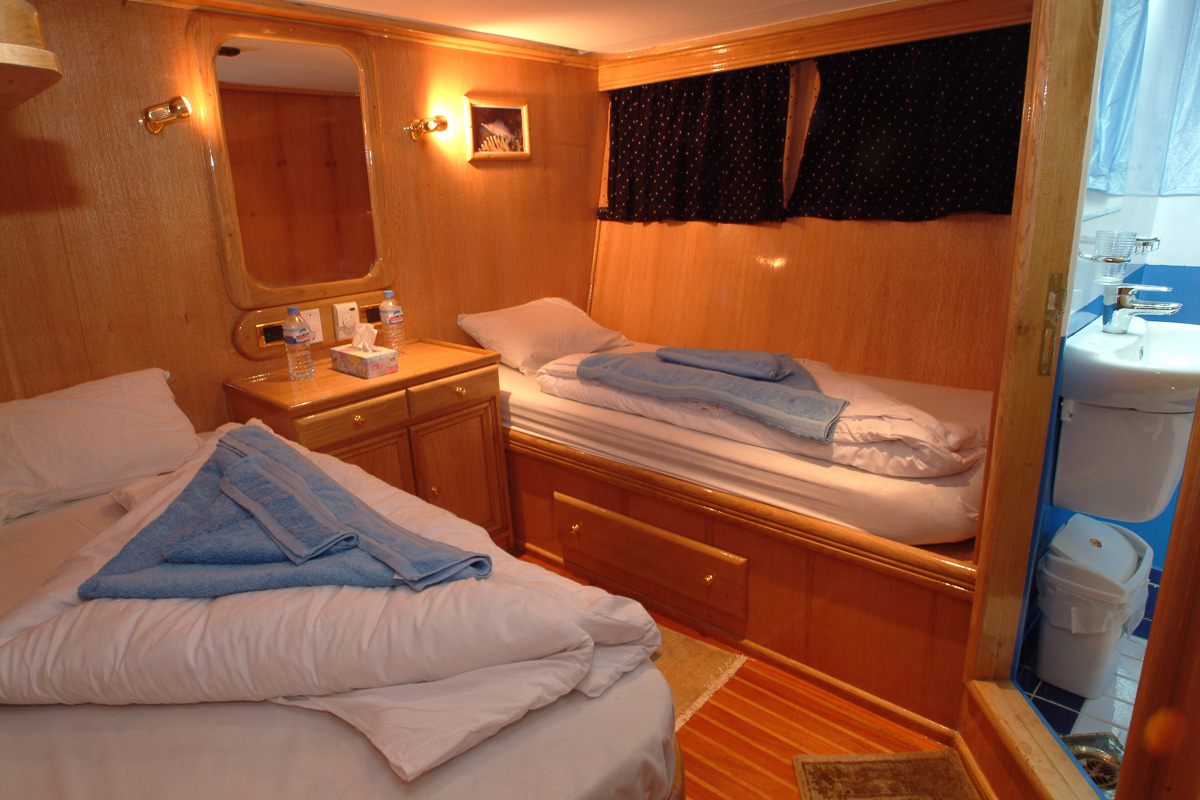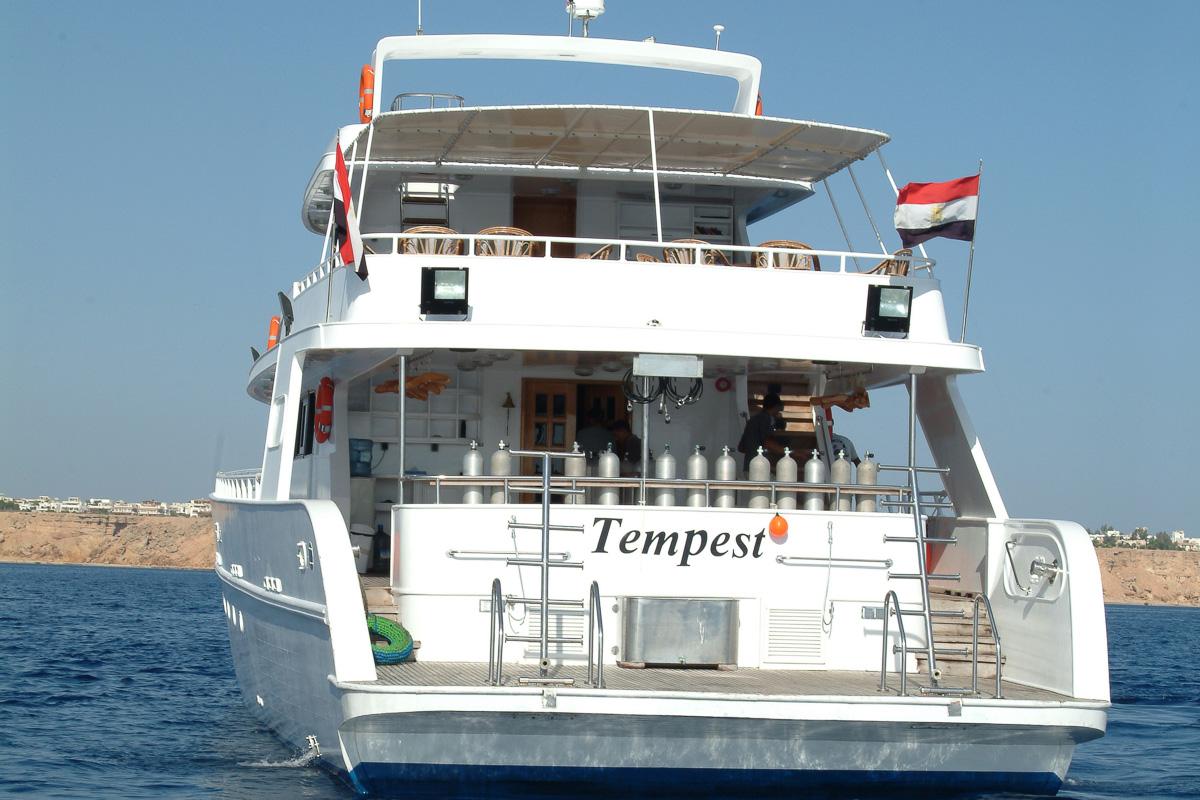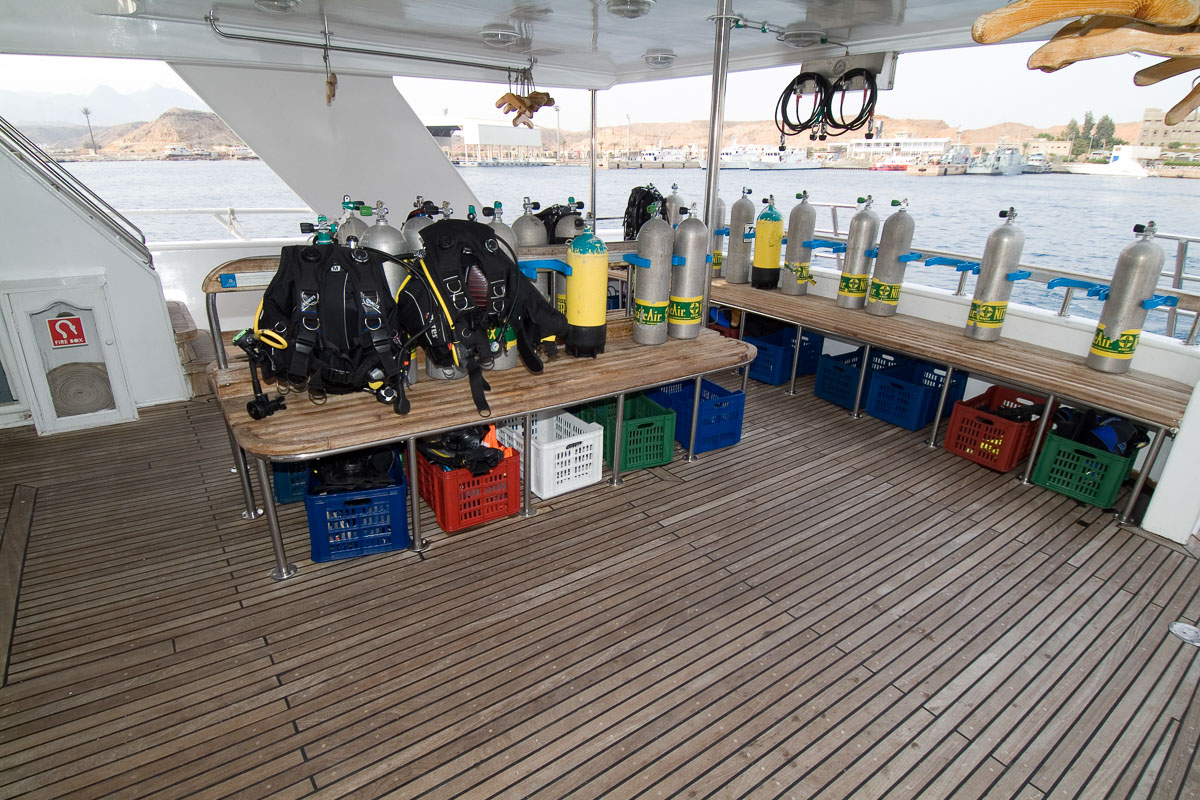 Overview
An intimate Red Sea liveaboard experience with just 12 divers on board
Explore the top dive sites in the northern Red Sea, such as the Thistlegorm wreck!
Enjoy a modern, luxury vessel designed by divers, for divers
A spacious dive deck perfect for both recreational and tec divers
Part of the award-winning Tornado Marine Fleet, M/Y Tempest offers a luxury yet affordable liveaboard service in the northern Red Sea. Tec and recreational divers can explore the Red Sea's world-famous wrecks and reefs in comfort, luxury and style from the spacious dive deck and dive tenders, and enjoy a five star service with the expert team who boast three decades of experience. You'll have everything you'll need to dive, eat, sleep and repeat, from the cosy cabins and spacious air conditioned saloon, to the stunning cocktail and sun decks. And with only 12 guests ever on board, the Tempest offers an intimate liveaboard experience, perfect for small groups
Boat checklist
Number of cabins
6
Itineraries
Private charter only
Upcoming trips
---
Cabins
Amenities
Boat
Dive facilities
---
Vessel
Vessel information
The 27 metre-long M/Y Tempest was built in 2007, and has since been providing luxury yet affordable liveaboard trips in the northern Red Sea. Divers enjoy a premier, friendly service with the outstanding crew and dive team, whose expertise in the Red Sea is based on over three decades of experience. The Tempest's six spacious cabins accommodate up to 12 guests, making her a great choice for those looking to enjoy a more intimate experience. Guests have everything they need when out of the water, from the spacious air conditioned saloon, stylish restaurant, cocktail deck with stunning ocean views and an upper sun deck perfect for sunbathing. And with a spacious dive deck designed by divers, for divers, diving the Red Sea has never been more convenient. Also completely tech-friendly, the Tempest is an ideal choice for tec divers as well as recreational divers seeking to explore the northern Red Sea's top dive sites.
The Tornado Marine Fleet has been a top choice for divers seeking luxury liveaboards in the Red Sea since 1989. The well-equipped, modern and luxurious dive vessels operate recreational and tec diving liveaboard trips with a team of carefully-selected expert crew and dive instructors that offer a full range of courses. Departing from Sharm el Sheikh, Hurghada and Port Ghaleb, divers can choose from exciting itineraries across the northern and southern Red Sea that are based on required skill level. Divers can explore the iconic reefs and wrecks of the Red Sea, where diverse marine species of all sizes and colours thrive at world-famous sites such as the Brothers Islands, Elphinstone and the Thistlegorm wreck. Escorted trips and special weeks including photography, wreck, tec, freediving and mini safaris are also available, in addition to private charters.
Onboard Tempest
This comfortable vessel has six spacious twin cabins equipped with air conditioning and en-suite bathrooms that accommodate just 12 guests. Guests can relax in the saloon equipped with a TV and entertainment system - perfect for watching the day's diving footage. Expert chefs prepare international and Egyptian cuisine perfect for hungry divers in the stylish restaurant on the main deck, while the cocktail deck and bar is the ideal spot to unwind cocktail in hand with stunning views of the Red Sea. The large teak upper sun deck and the oval deck area in front of the bridge welcome guests to sunbathe in style.
Diving from Tempest
The Tempest also has a spacious dive deck with plenty of room for preparing gear and kitting up, and has space for rebreathers, twinsets and extra stages. And with nitrox and full top quality rental equipment available, divers are well taken care of. To ensure the main vessel is undisturbed, guests are transferred to and from dive sites by an accompanying 4.8 metre zodiac. Divers enjoy three to four dives per day to the best dive sites in the northern Red Sea, including exciting reef and wreck itineraries with knowledgeable dive guides and instructors who have years of experience in these waters. With their expert, friendly service, you'll dive in style and comfort, and enjoy a five star dive service based on over three decades of experience
Top tips
Check out the Tornado Fleet's special week-long liveaboard itineraries, which include specialised wreck and reef routes.
With only 12 divers on board, the Tempest is an ideal choice for guests looking for a small liveaboard group experience. 
March to May and September to November are considered to be the best times to dive in the Red Sea due to ideal weather and ocean conditions. But be aware that dive sites will be more crowded during these months.
The M/Y Tempest operates in the northern Red Sea, visiting iconic sites such as the Thistlegorm wreck. For exciting itineraries in the southern Red Sea, check out the other liveaboards in the Tornado Marine Fleet!
---