Seawolf
Exclusive Malpelo exploration and a handful of fantastic value adventure diving itineraries
from
$382
/day
per person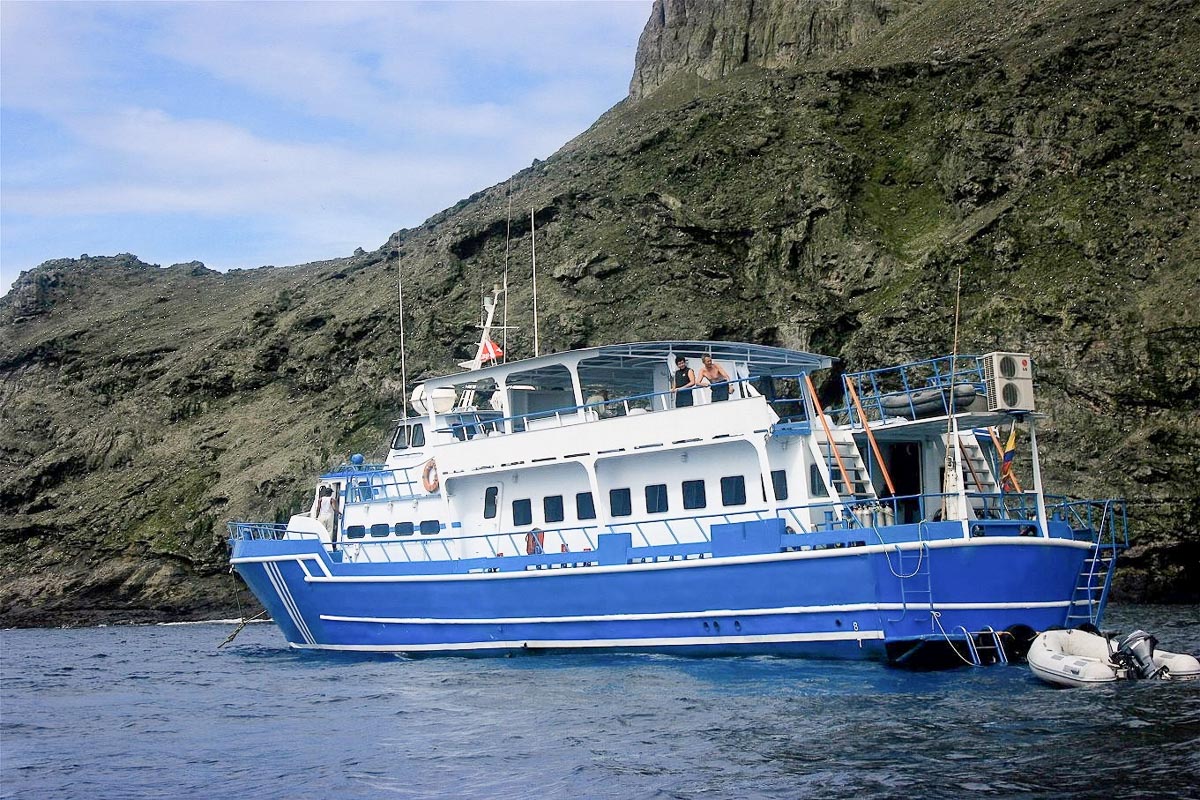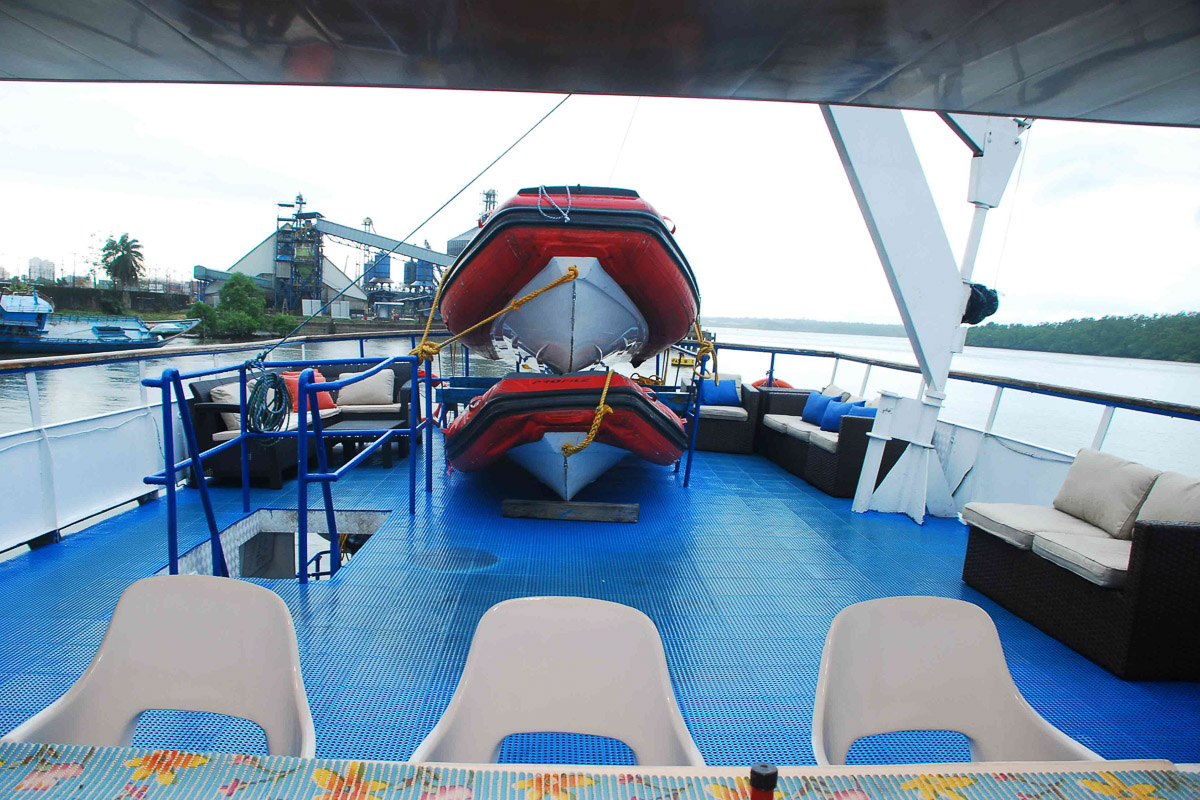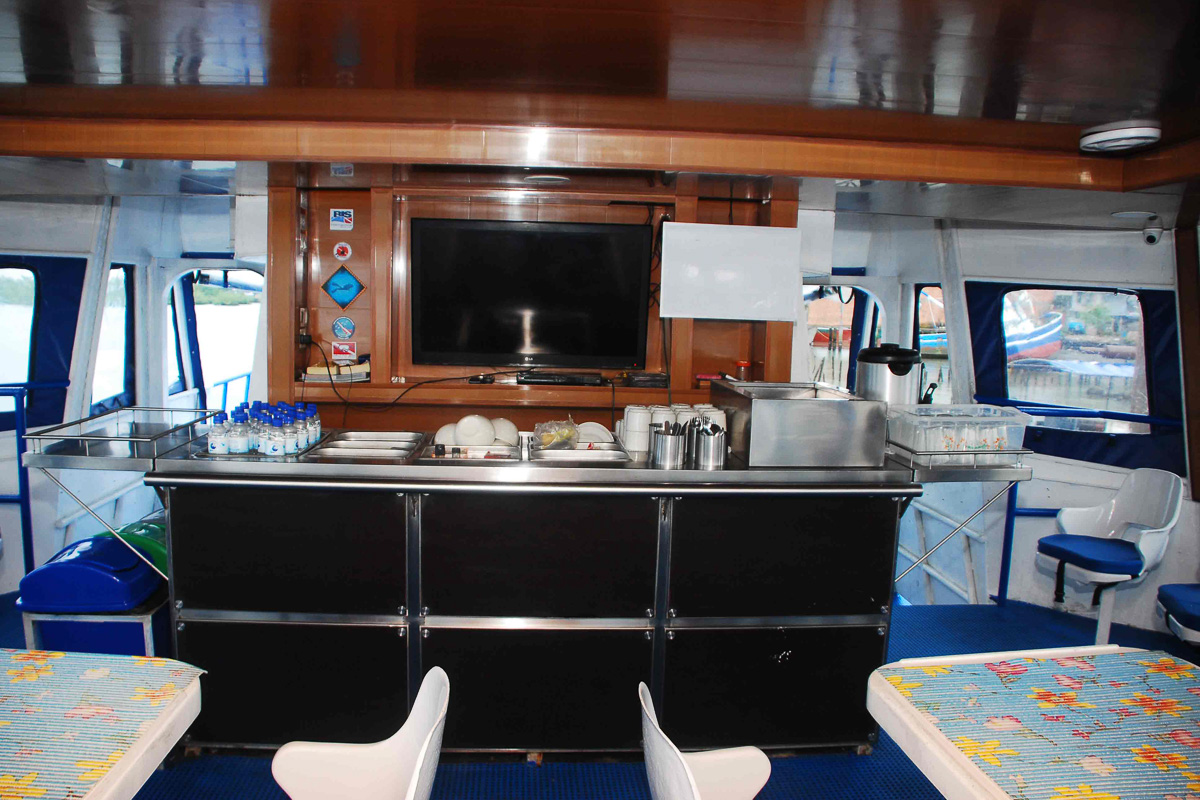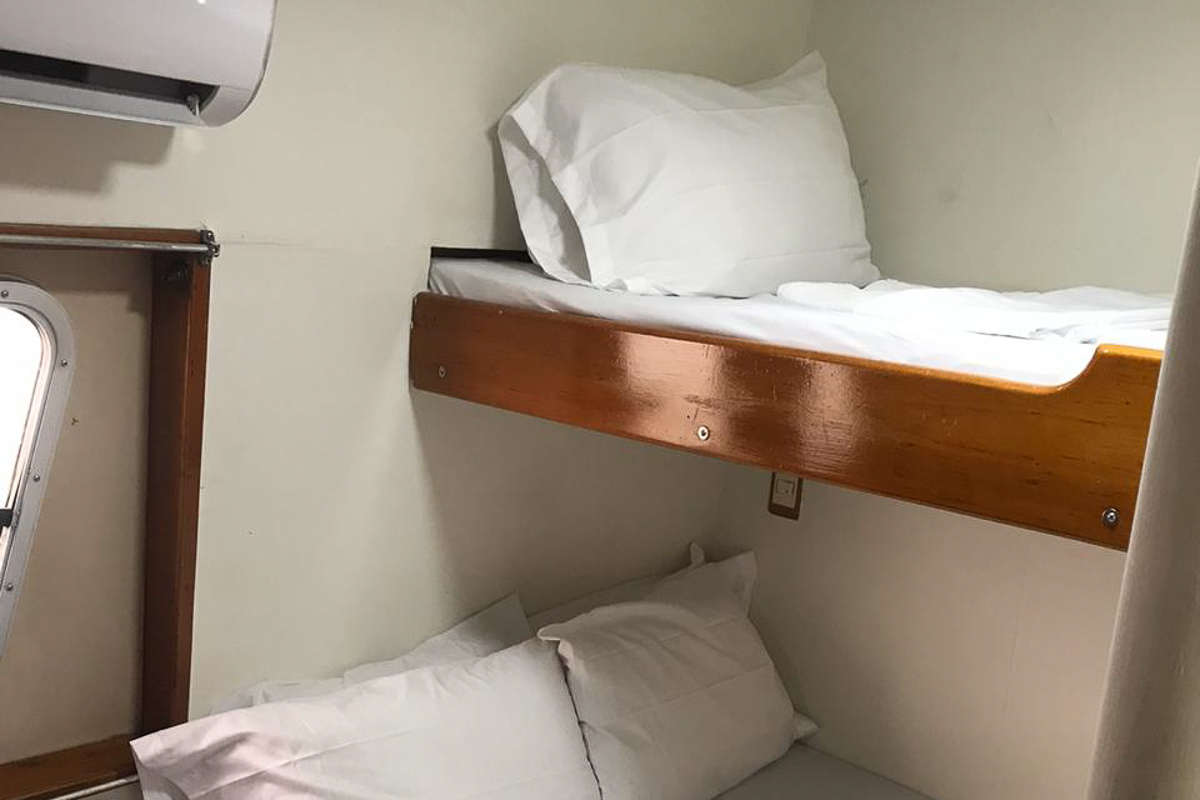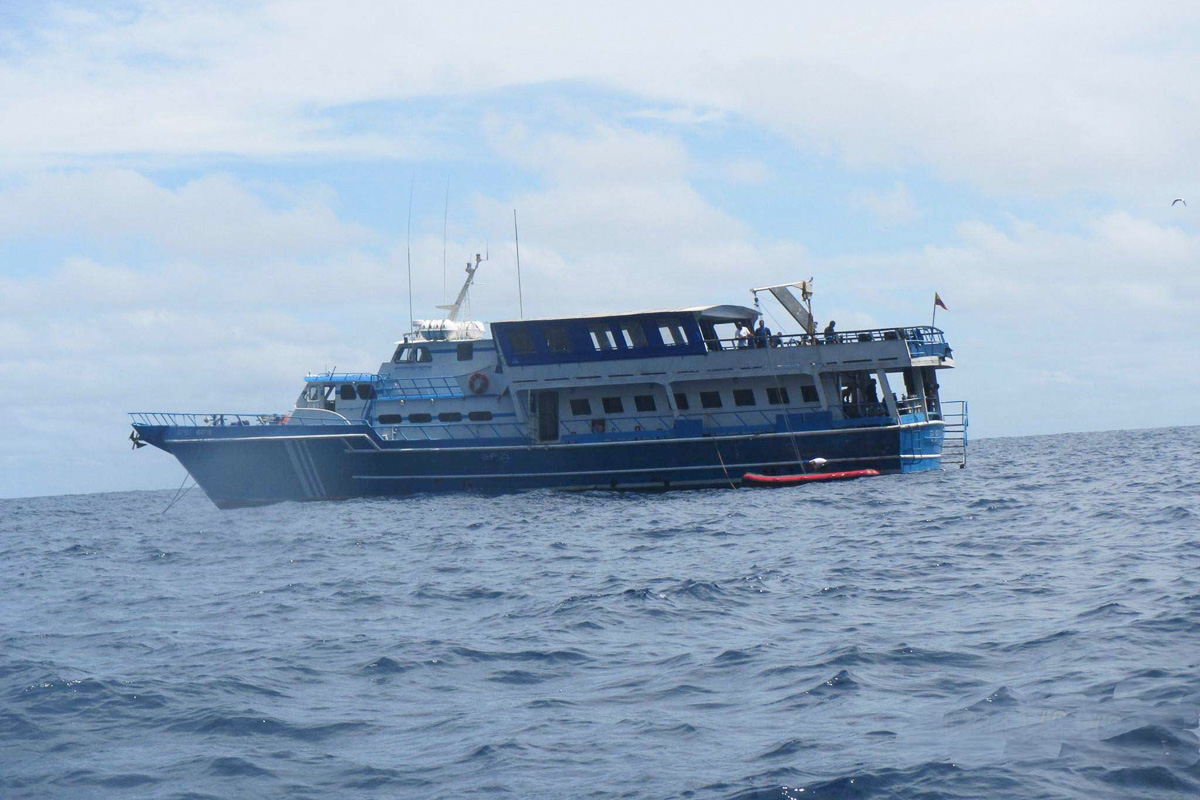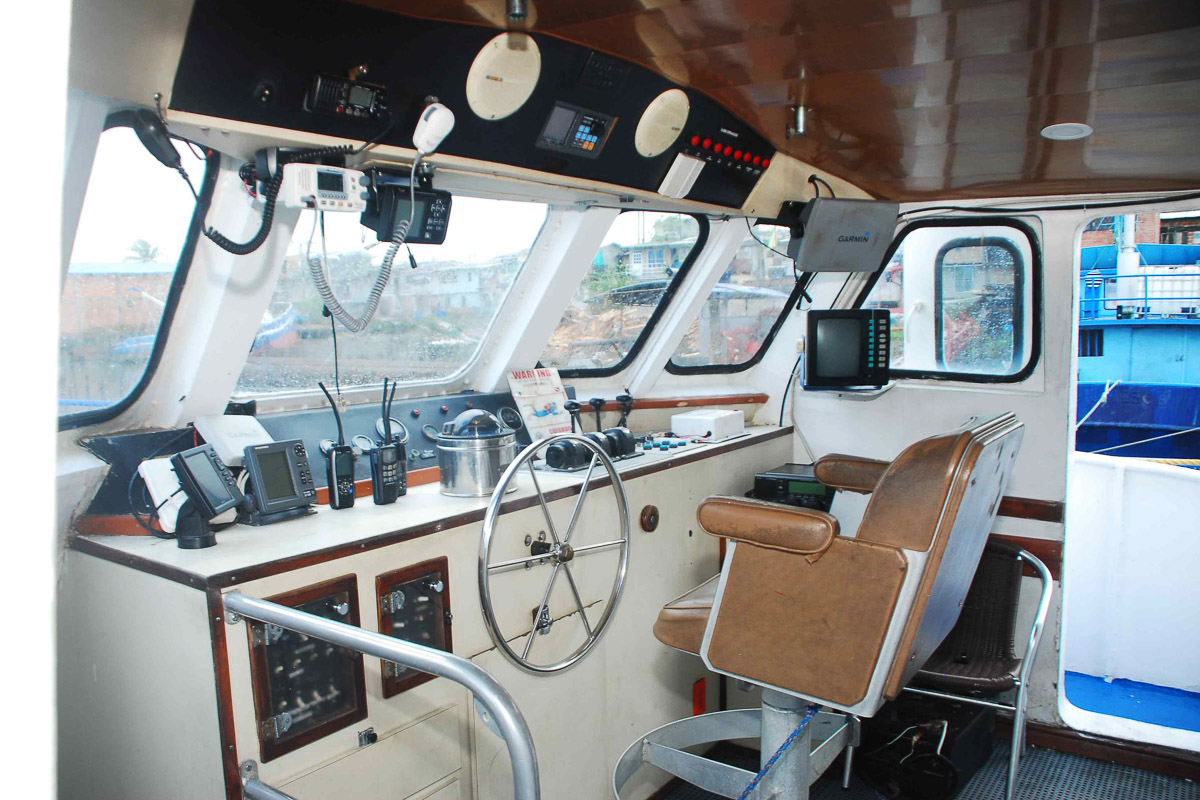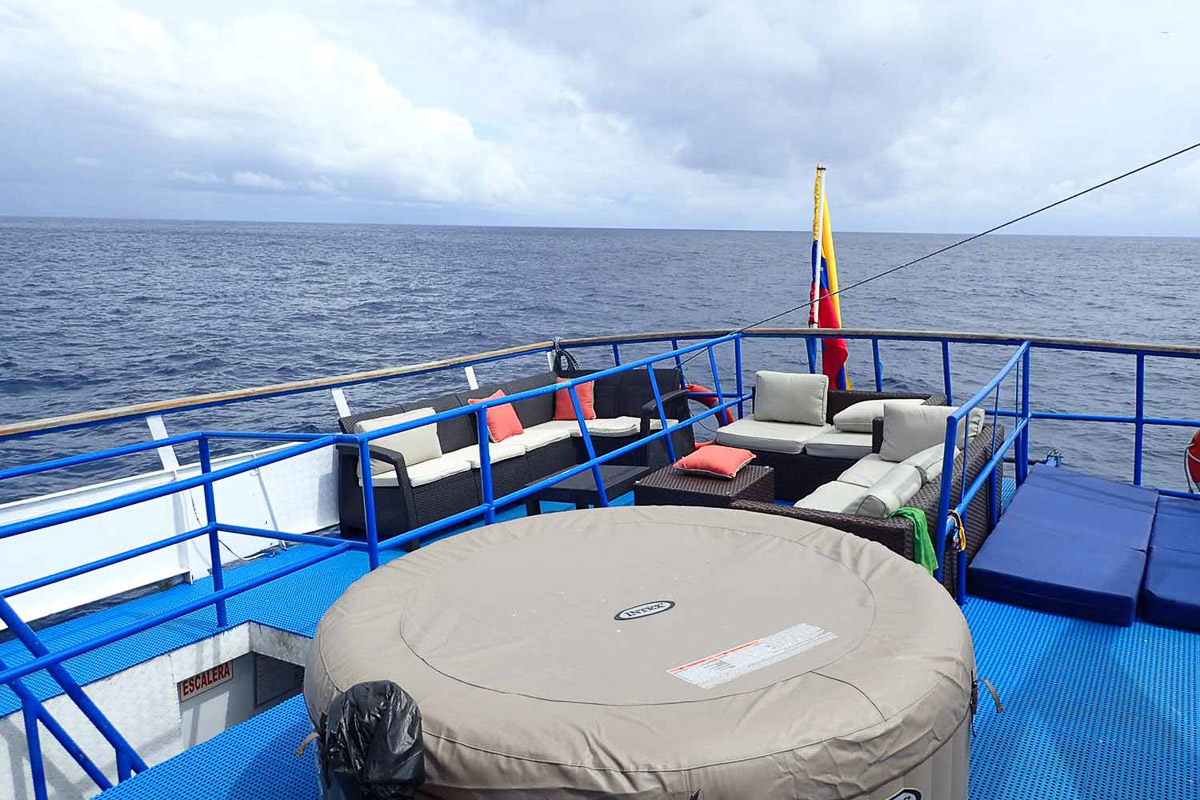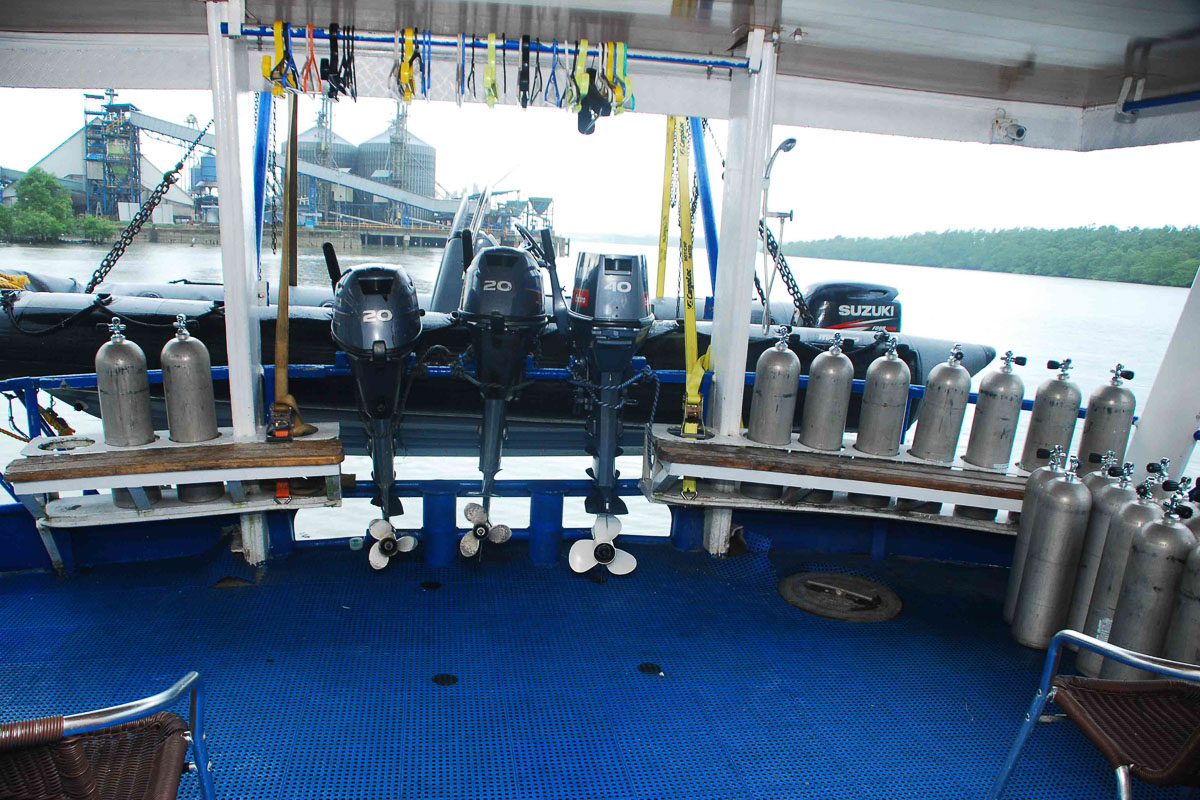 Overview
Bucket-list adventures to the most exhilarating dive destinations in the Colombian Pacific
Easy all-inclusive packages - all you have to do is arrive in Cali, Colombia
Experience some of the best pelagic-diving on the planet
Exclusive access to Malpelo's world-class diving, with just one boat permitted at a time
Seawolf is a refreshingly fuss-free adventure liveaboard offering simple, all-inclusive voyages to some of the most dynamic dive destinations on the planet. This humble yet sturdy vessel prefers to let its action-packed itineraries speak for themselves, but has recently been updated to provide a few welcome creature comforts - including an on-deck Jacuzzi. Simply put, if you're a dedicated diver looking to ride roller-coaster currents and encounter powerful pelagic marine life, then Seawolf is the vessel for you.
Boat checklist
Number of cabins
8
Itineraries
Scheduled, private charter avilable
Upcoming trips
---
Cabins
Amenities
Boat
Dive facilities
---
Vessel
Vessel information
The 34-metre Seawolf is an adventure diver's dream, delivering a no-frills approach to intrepid underwater exploration. And, with action-packed voyages focussing on the fast and furious waters of Malpelo - as well as Gorgona, Ensenada de Utría, Bahía Solano and Cabo Marzo - why wouldn't you let the destinations do the talking? Built in 1979, and renovated in 2019, this vessel is well-equipped to take on such remote and exhilarating itineraries and has been updated with a stack of suitable comforts to help pass those surface intervals.
Operated by Malpelo Tours, guests aboard Seawolf benefit from current and detailed information, excellent customer service, and meticulous itinerary organisation, all backed by a wealth of local experience. Malpelo Tours describe themselves as professional connoisseurs of Colombian diving, and are committed to ensuring guest safety and happiness through exceptional dive destinations and exemplary standards of service. Plus, as passionate ocean enthusiasts, Malpelo Tours strive to operate an eco-conscious liveaboard, using biodiesel fuel, serving only sustainably-sourced fish, and providing a selection of environmentally-friendly toiletries.
Onboard Seawolf
At 34-metres long, the Seawolf accommodates a maximum of 16 guests in eight cabins, offering a variety of sleeping options for guests of all stripes. The semi-open lounge backs on to the sun terrace, providing the perfect spot for relaxing in between dives and socialising with other guests. This area comes equipped with two comfortable couches, a large flatscreen TV, and a bar. In the open-air guests will find mats for tanning, more comfortable chairs, and a Jacuzzi. Meals are also served here and feature a mix of Colombian and International influences. Hot beverages and snacks are available throughout the day and wine, beer and select spirits can be purchased from the bar once the day's diving is done.
Diving from Seawolf
This vessel features a spacious dive deck fitted with suitable non-slip flooring, a convenient bathroom, and three inflatable zodiacs accessed via stairs, making kitting-up and hitting the water a stress-free experience from start to finish. Divers are provided with locator beacons for extra peace of mind while diving in such remote and untamed destinations, and rental equipment can be organised at an additional charge. Extra onboard conveniences include DIN adapters and rinse hoses.
Top tips
Divers need to hold an advanced certification with a minimum of 35 logged dives to join this vessel's adventurous Malpelo voyages.
Got 16 divers in your group? You could be eligible for an extra space free of charge!
Pack for seasickness even if you aren't prone to it - this region occasionally experiences rough surface conditions.
Remember, this is serious adventure diving. Pack a few creature comforts from home if you think you'll miss life's little luxuries.
Conservation
Malpelo Tours directly supports the Biodiversity Conservation Colombia Foundation which owns the Silky Catamaran - a vessel that constantly patrols the waters surrounding Malpelo to help maintain the dive sites and keep illegal fishing boats away. With the aims to develop responsible and sustainable tourism practices, Malpelo Tours proudly contributes funds from every diver to this foundation, and people can also donate directly from the Malpelo Tours website, delivering contributions in support and maintenance of the Silky Catamaran.

---
---
Other popular liveaboards