Custom-built dive liveaboard, perfect for exploring Palau's exceptional diving
from
$417
/day
per person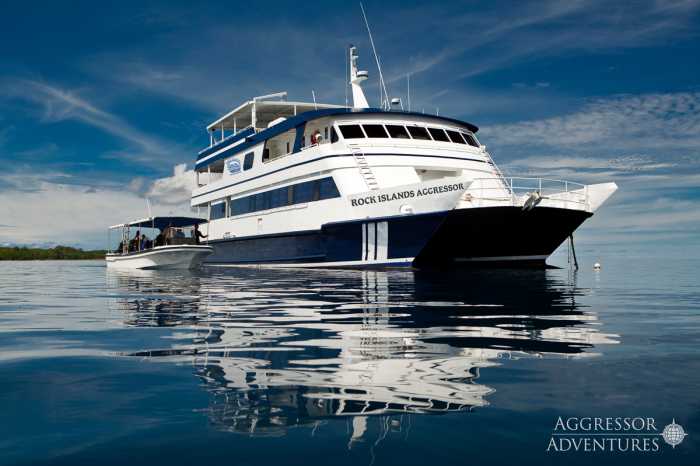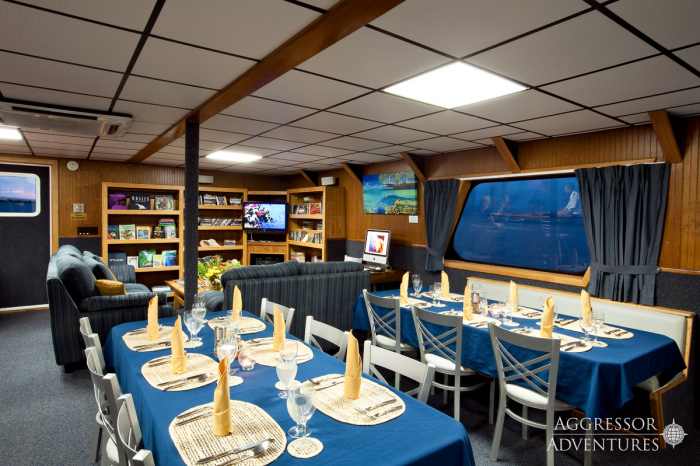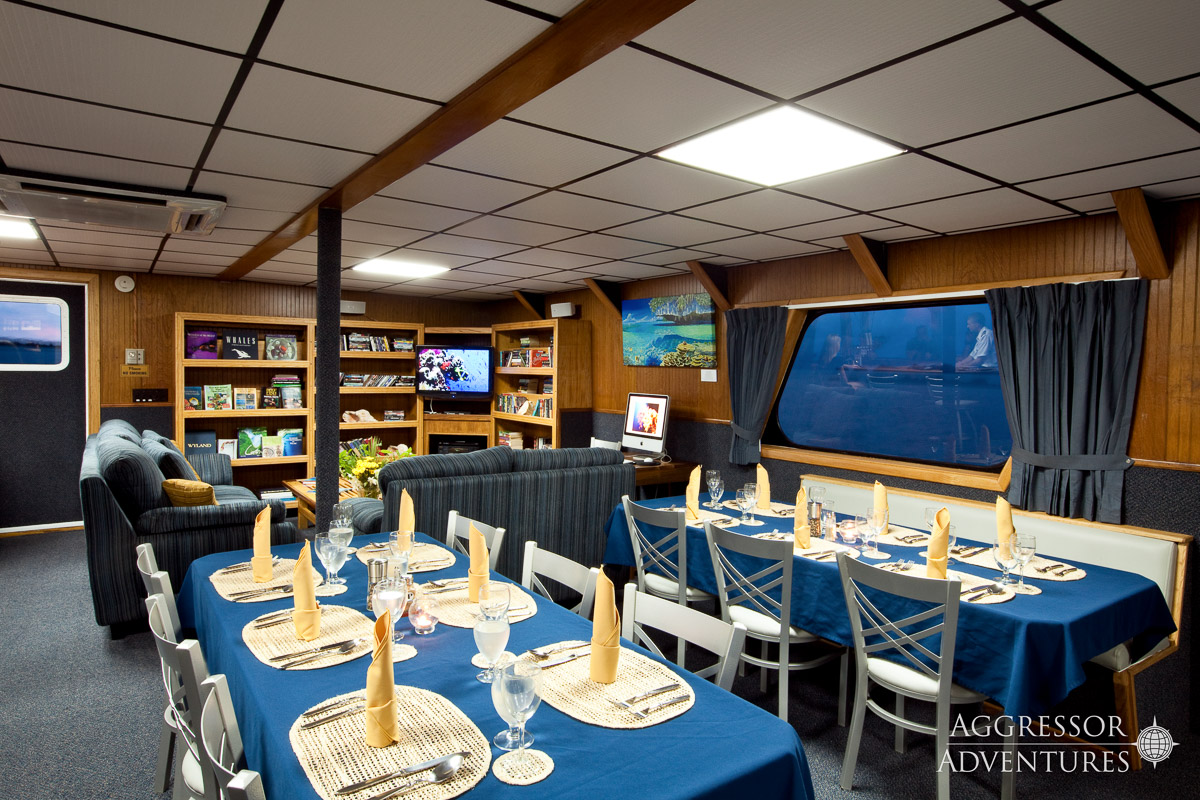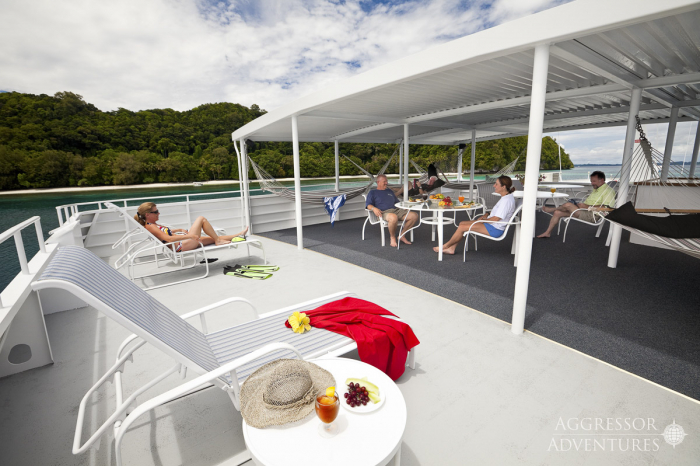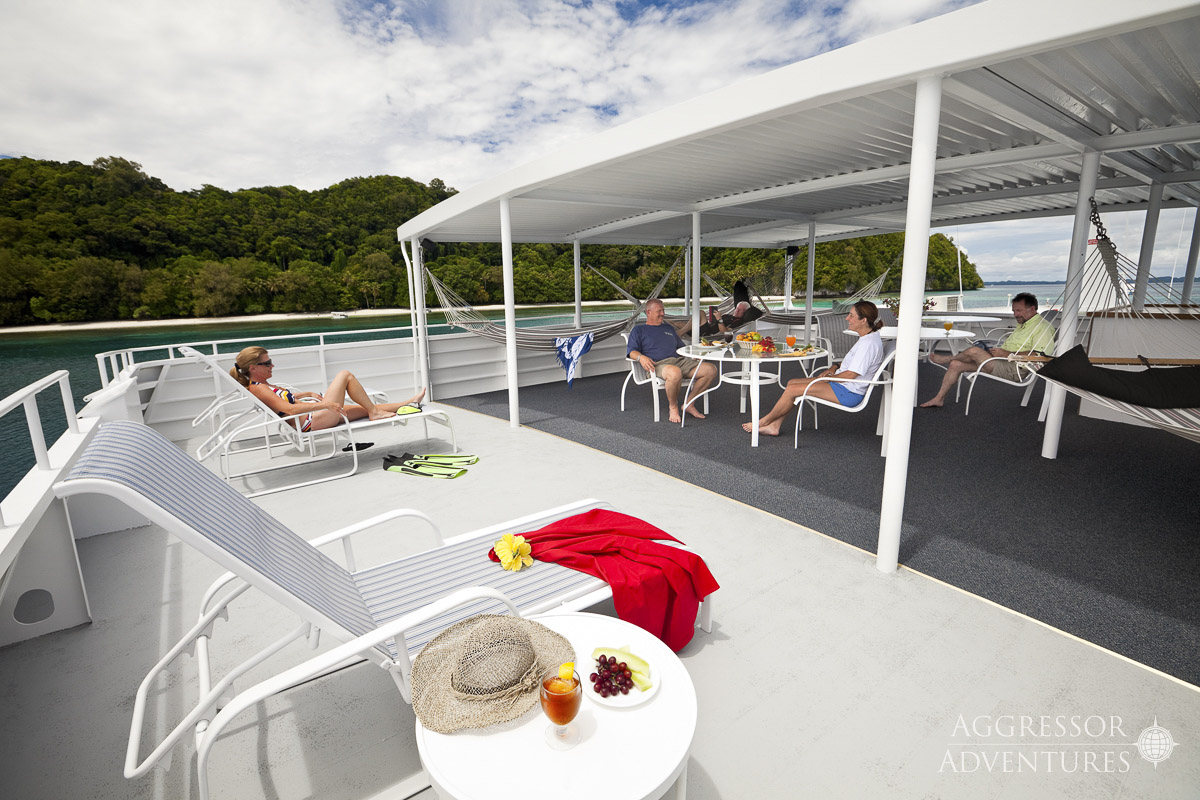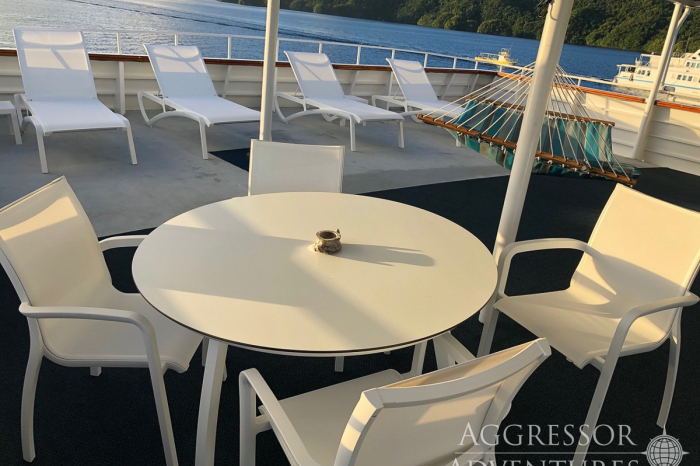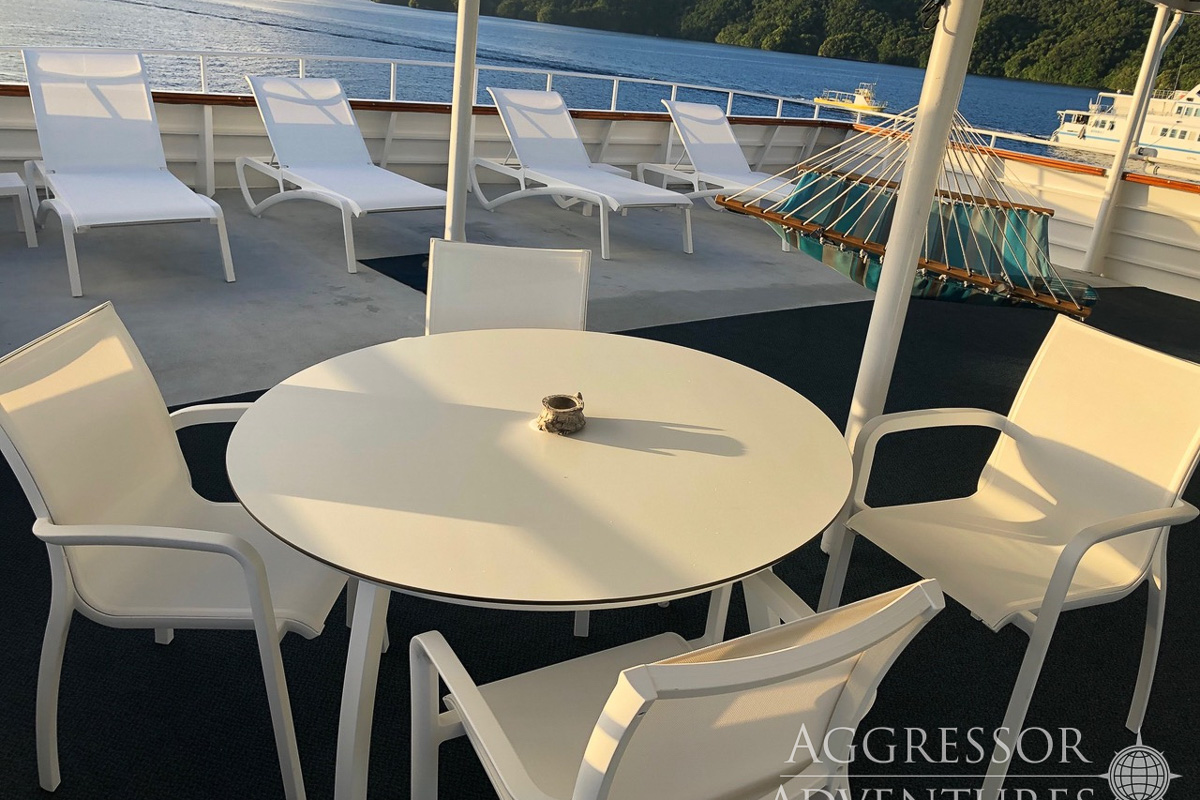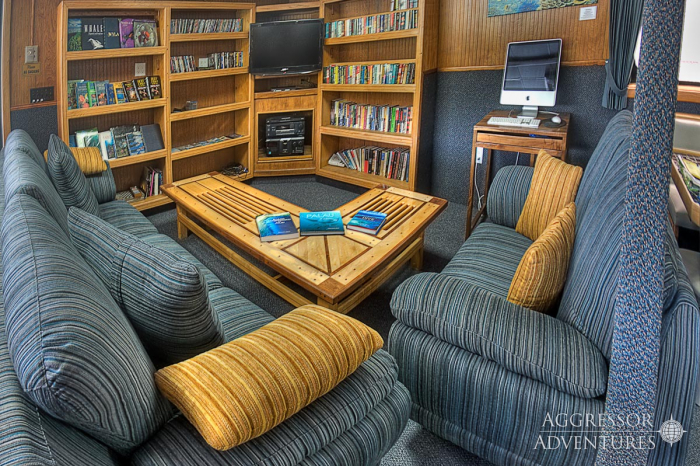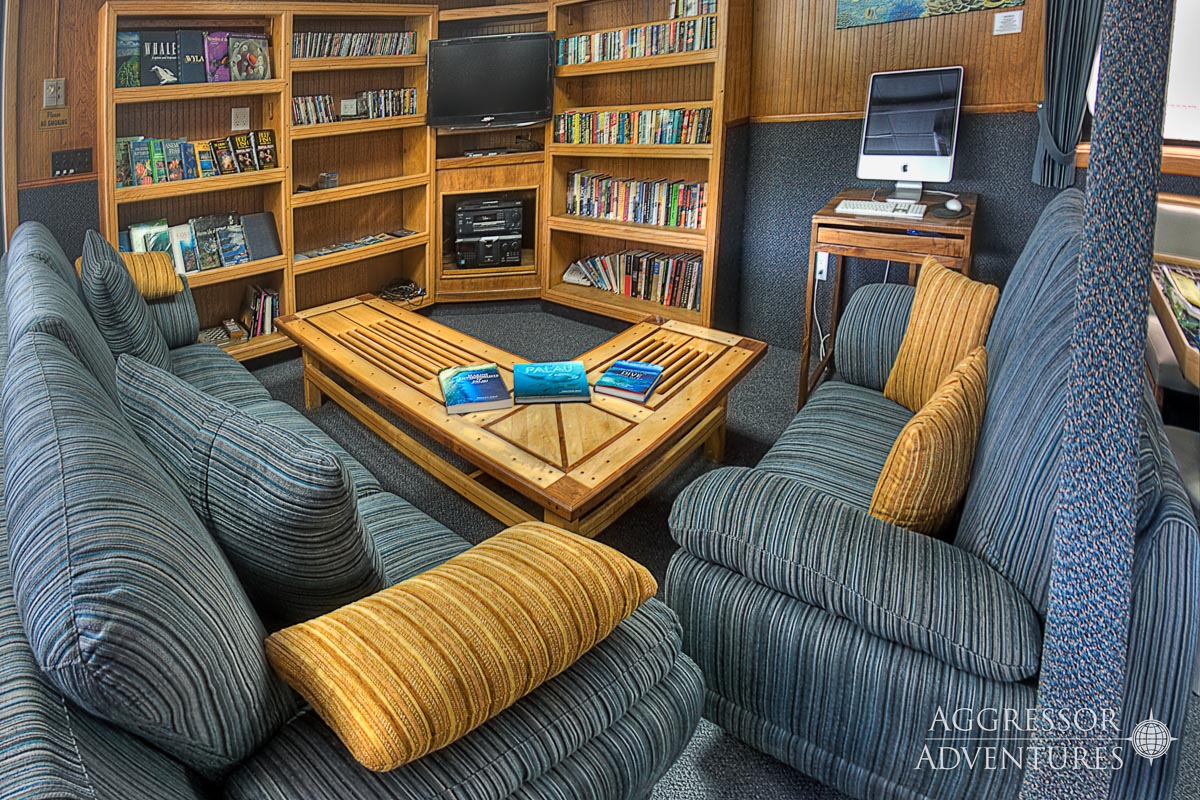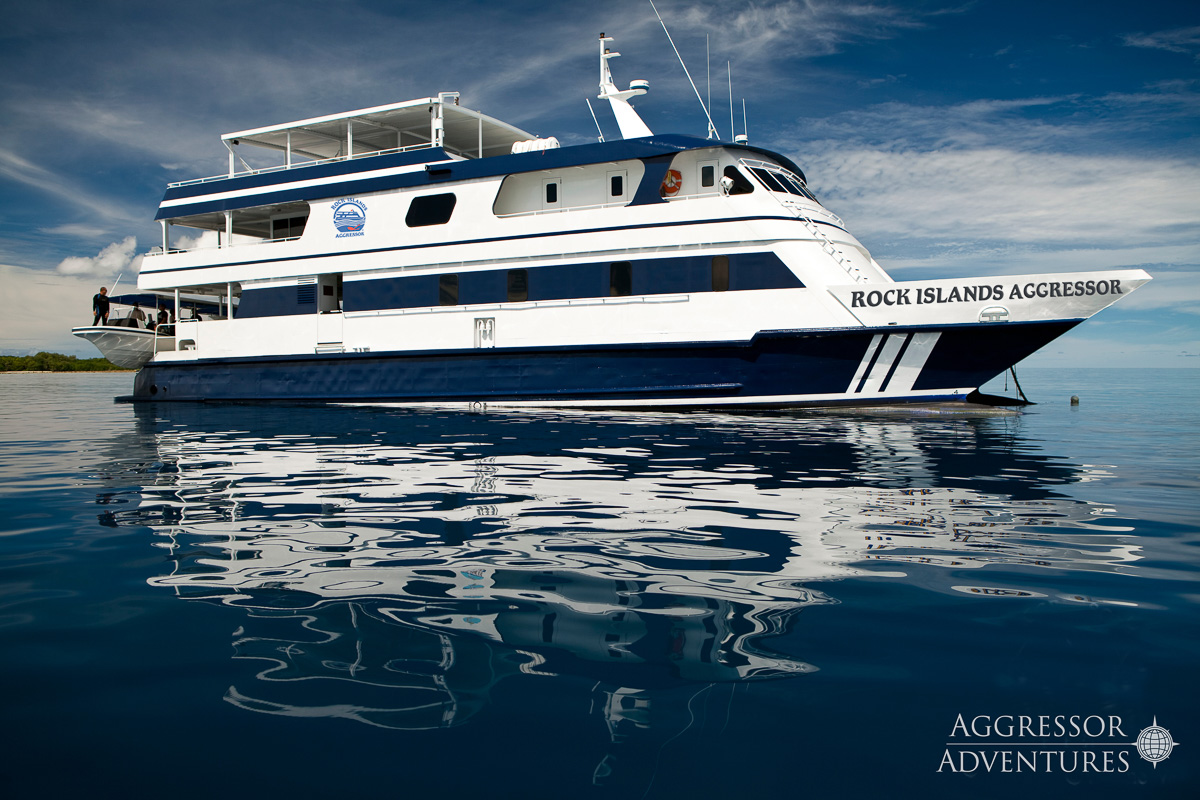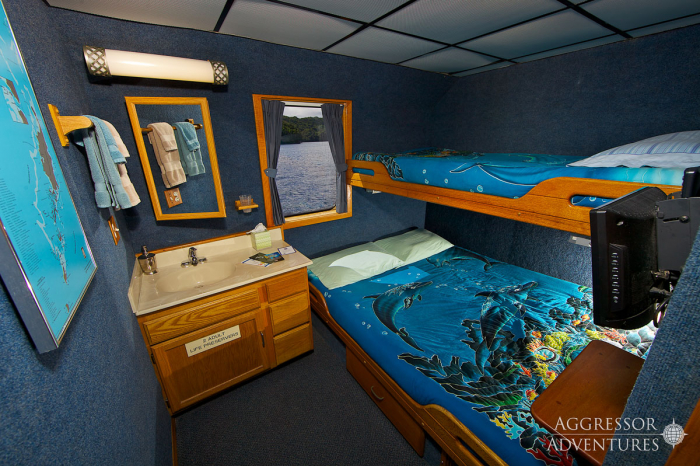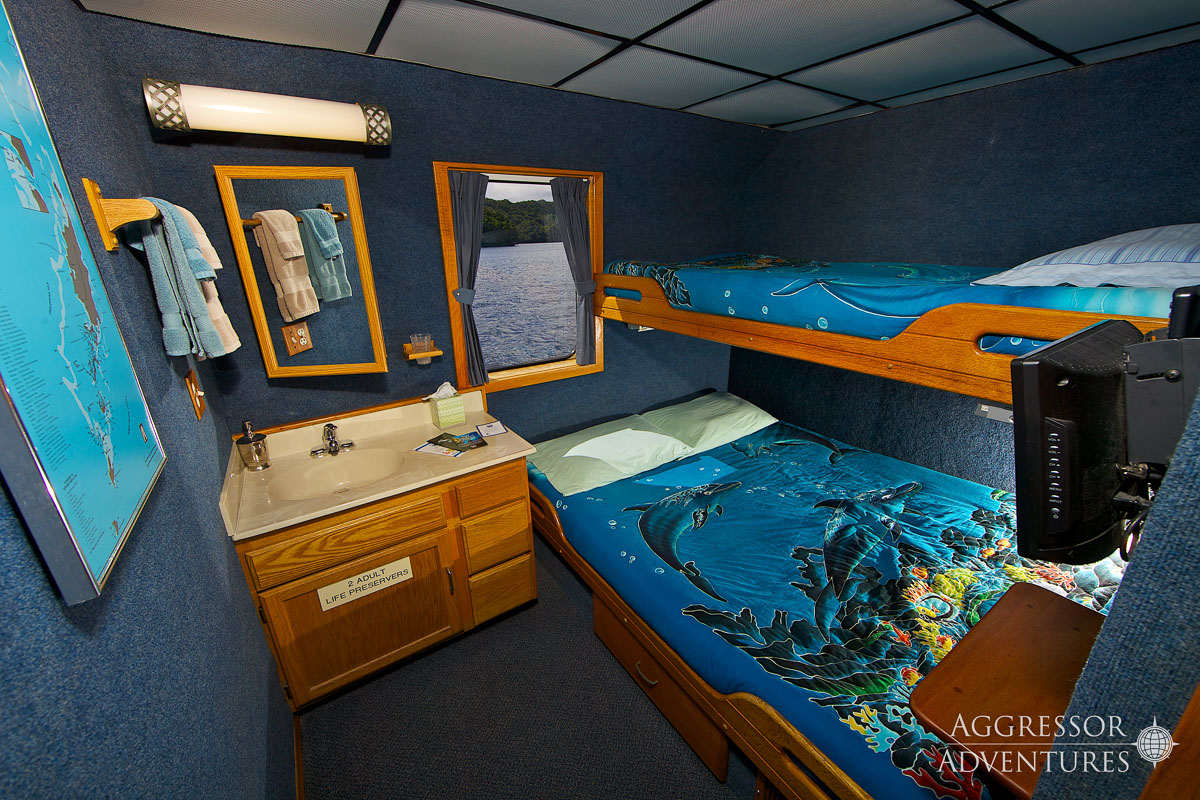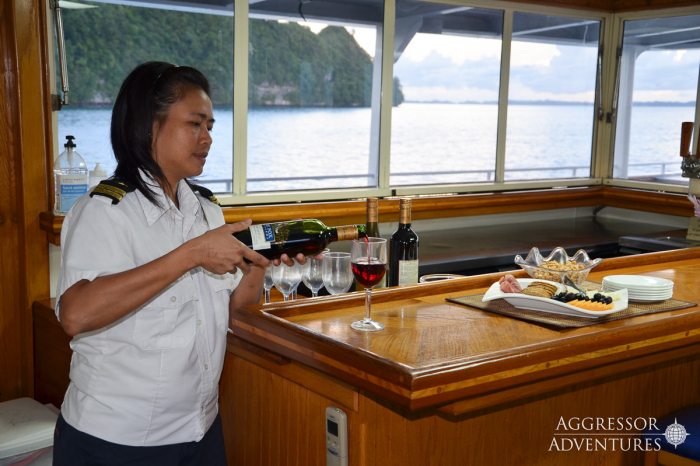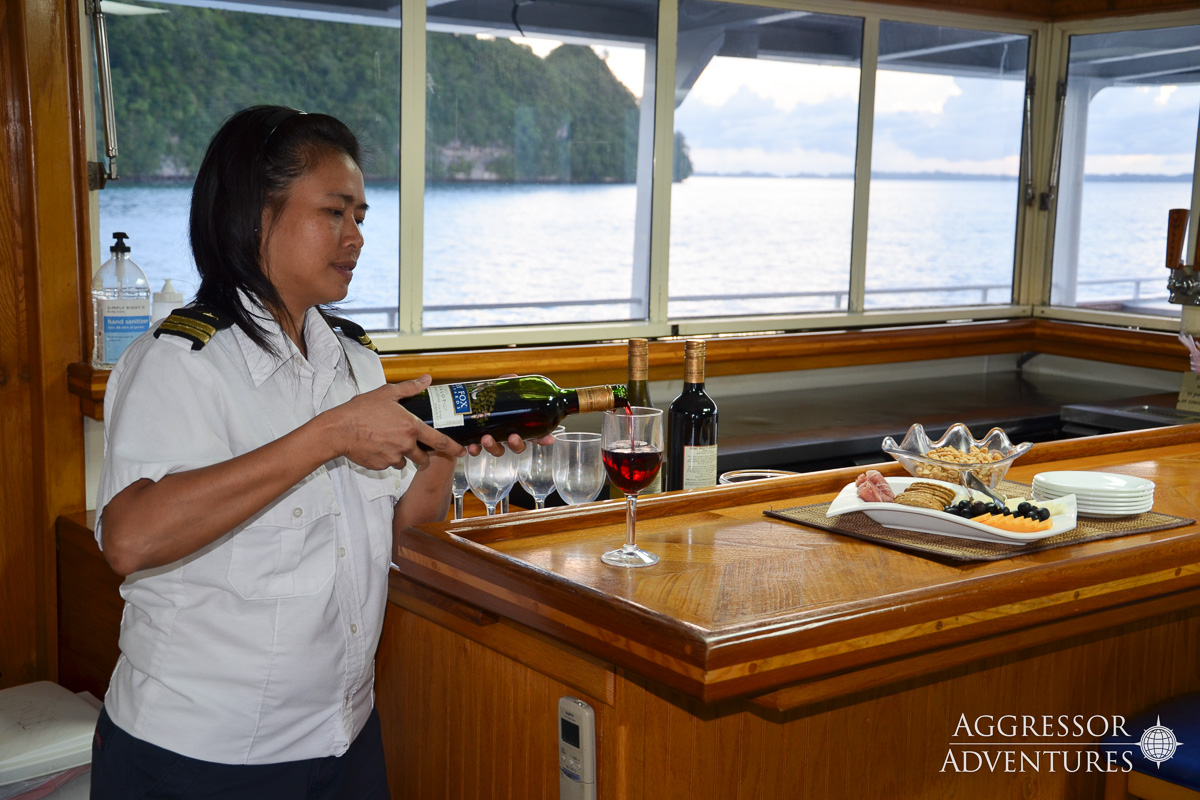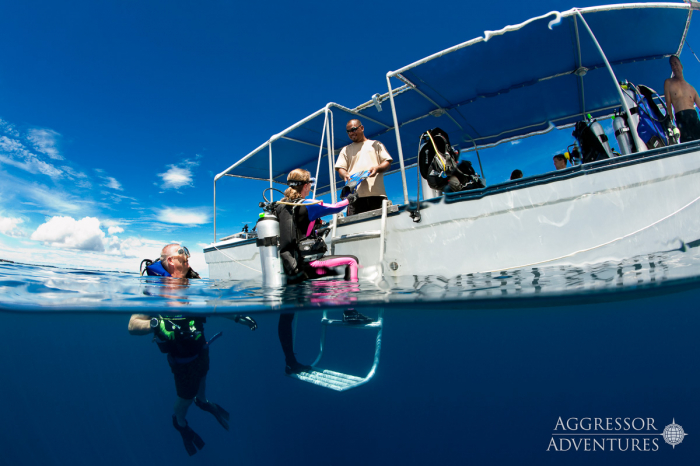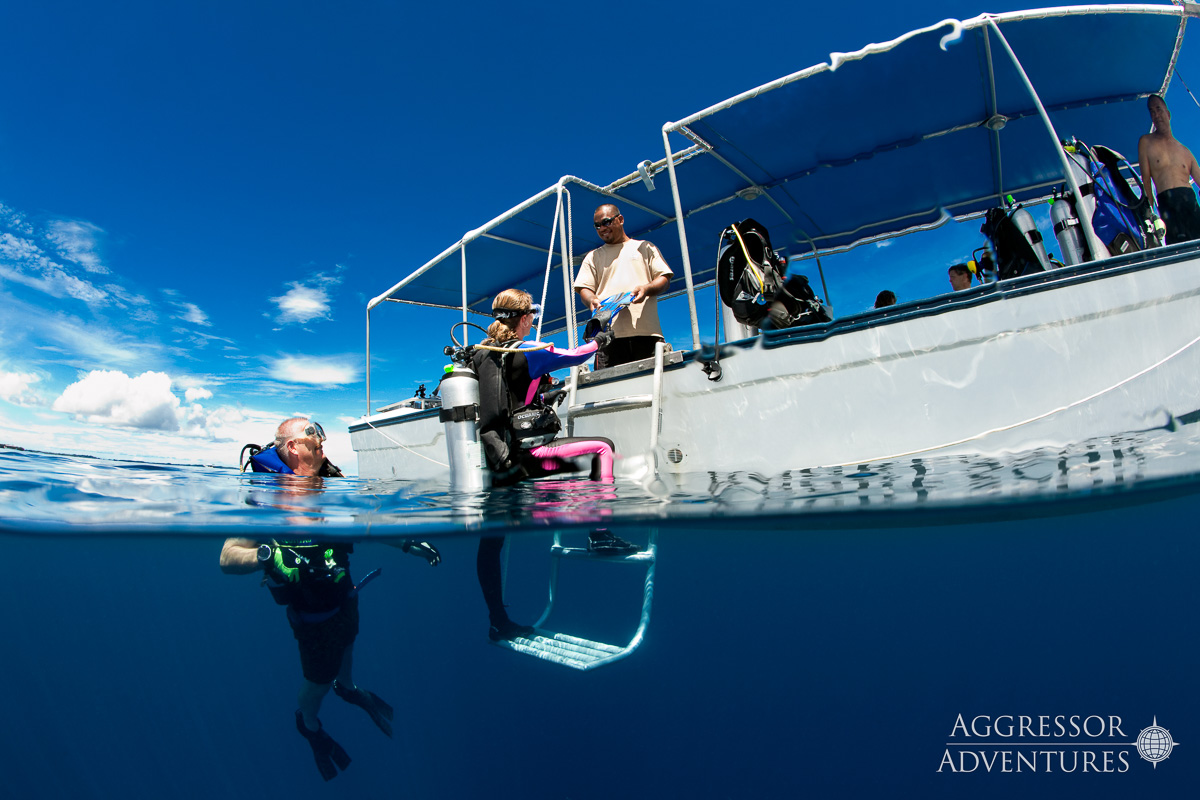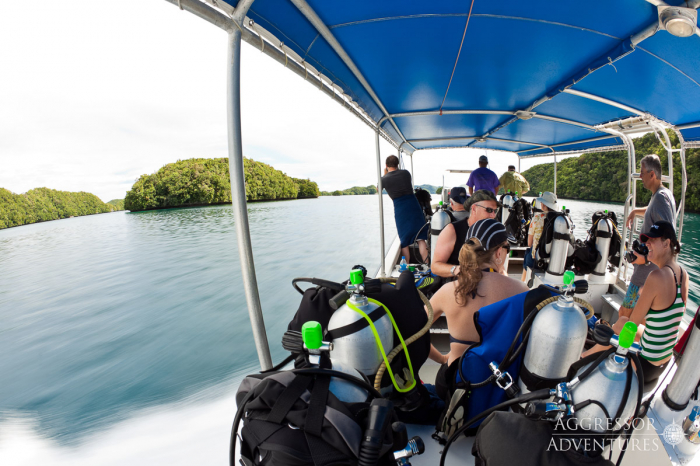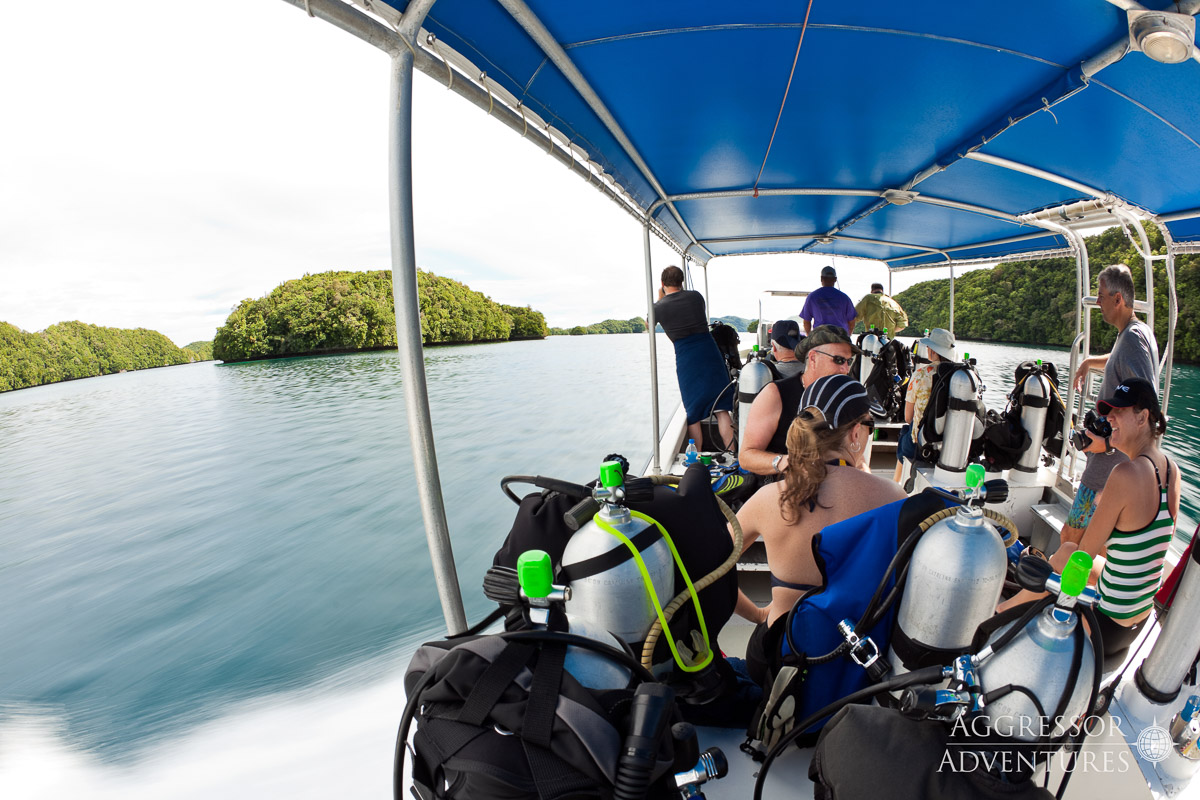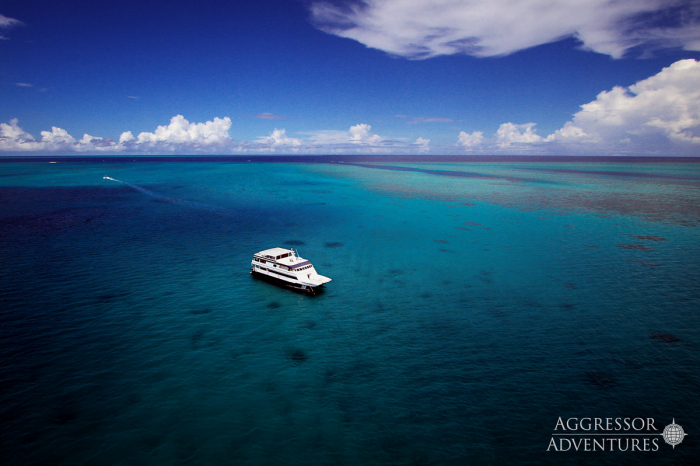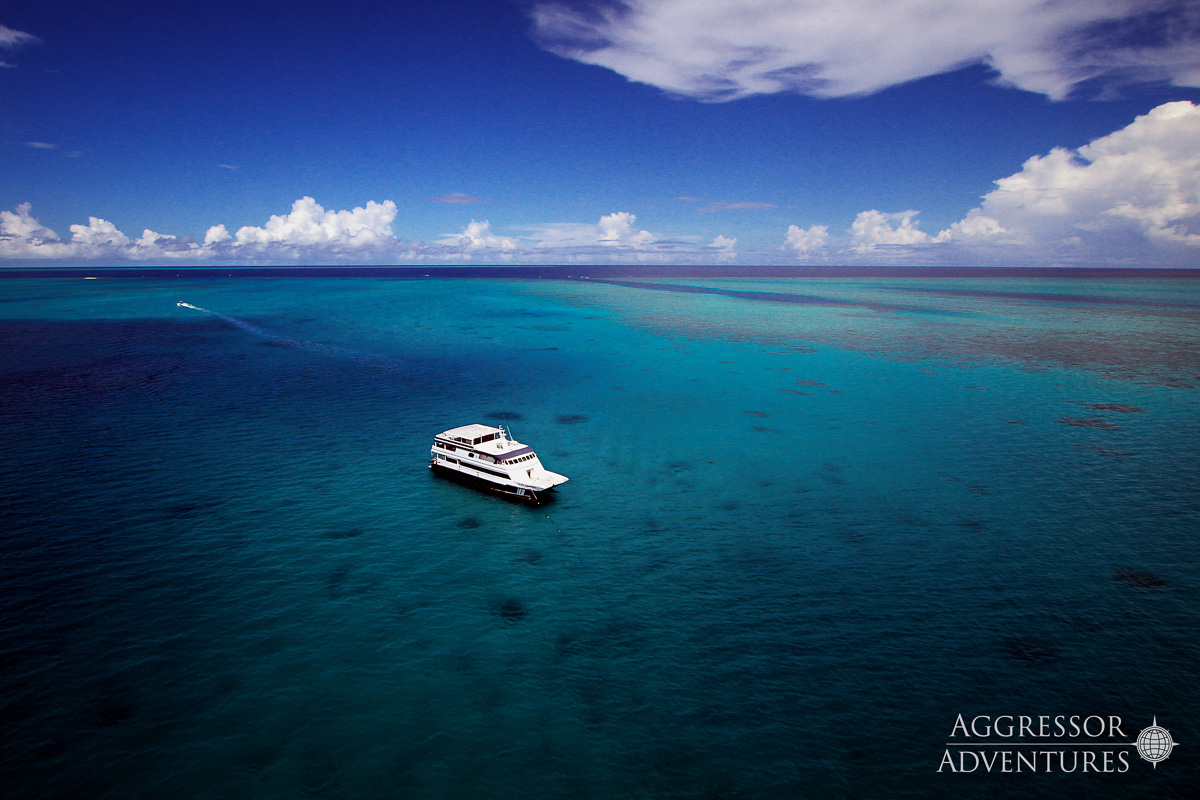 Overview
Dive Palau's wrecks, reefs, pelagic-packed channels and walls
Encounters with macro critters, sharks, mantas and more
Great photography facilities, including a photo centre and camera stations
Convenient diving from the large dive deck and comfortable tender
Purpose-built for the modern day diver, the Rock Island Aggressor offers world-class liveaboard trips to the stunning sites of Palau - where WWII wrecks, shark channels, colourful reefs and plunging walls await. This well-equipped vessel's large dive deck, tender and excellent camera facilities - including an onboard photo centre - make it the perfect choice for discerning divers and photographers.
Boat checklist
Number of cabins
9
Itineraries
Scheduled, private charter available
Upcoming trips
---
Cabins
Amenities
Boat
Dive facilities
---
---
Vessel
Vessel information
The renowned Aggressor Liveaboards brings you the Rock Island Aggressor - 32 metres of well-equipped, modern liveaboard built meticulously for the needs of today's discerning diver. With its large dive deck, spacious tender, nitrox and highly experienced guides, your exploration of Palau's stunning sites will be both easy and exhilarating. This modern vessel is also the perfect choice for photographers thanks to its onboard photo centre and five-star camera facilities. Add in world-class onboard comforts such as the cosy saloon and spacious sun deck, and you have everything you'll need for an incredible trip.
Part ‌of‌ ‌the‌ ‌worldwide‌ ‌Aggressor‌ ‌Liveaboard fleet - who've‌ ‌been‌ ‌offering‌ ‌five-star‌ ‌holidays‌ for‌ ‌the‌ ‌last‌ ‌36‌ ‌years - you‌ ‌can‌ ‌expect‌ ‌exceptional‌ ‌dive‌ ‌facilities,‌ ‌superior‌ ‌onboard‌ ‌comfort‌ ‌and‌ ‌tip‌-top‌ ‌service‌ ‌on‌ ‌every‌ ‌trip.‌ ‌The‌ ‌Rock‌ ‌Island‌‌ Aggressor, along‌ ‌with‌ ‌its‌ ‌sibling‌ ‌-‌ ‌The‌ ‌Palau‌ ‌Aggressor‌ ‌II‌ ‌-‌ ‌has‌ ‌been‌ ‌taking‌ ‌divers‌ ‌to‌ ‌explore‌ ‌the‌ ‌archipelago‌ ‌of‌ ‌Palau‌ ‌for‌ ‌over‌ ‌23‌ ‌years.‌ ‌With‌ ‌this‌ ‌world-class‌ ‌company,‌ ‌you'll‌ ‌explore‌ ‌WWII‌ ‌wrecks,‌ ‌shark-filled ‌channels,‌ ‌eerie‌ ‌caves,‌ ‌sheer‌ ‌walls‌ ‌and‌ ‌stunning‌ ‌reefs‌ ‌in‌ ‌this‌ ‌biodiverse‌ ‌marine‌ ‌world.‌
Onboard Rock Islands Aggressor
The Rock Island Aggressor accommodates up to 18 guests in nine spacious, air-conditioned cabins. Guests enjoy indoor relaxation in the air-conditioned saloon complete with comfortable sofas, library and a TV. Outdoors, there are lovely sun loungers and deck chairs on the large partially-shaded sun deck for soaking up the rays. A range of complementary local wines and beers, as well as juices and soft drinks are available in the well-stocked bar. In the saloon's dining area, guests can tuck into hearty meals that feature a variety of American food, BBQ and authentic local cuisine. Plus, special dietary requirements can be accommodated with advance notice.
Diving from Rock island Aggressor
Photographers will be glad to know they can work on their images and videos on board in the well-equipped photo and video centre. There are also dedicated camera charging stations, preparation tables and separate rinse tanks for photography gear. Diving is done from a spacious tender, offering comfort and ease on every dive, while the large dive deck offers ample room for gear and kitting up. Combine these excellent dive facilities with rental gear, nitrox and highly experienced guides, and you're all set for diving Palau's wrecks, pelagic-packed channels, and more.
Top tips
Consider getting an advanced certification before your trip, as beginners may find Palau's strong currents challenging.
Edit your underwater images and videos in the well-equipped photo centre, and share them with friends and family back home.
A selection of local beers and wines are complimentary, and guests are also welcome to bring their own alcohol on board.
There are books to exchange in the library. Why not bring a few for your trip, and swap them for new ones on board? Plus, the crew love checking out any new magazines you might bring!
---