King Snefro 5
Intimate and adventurous mini cruises in Egypt's north from a compact and comfortable safari yacht
from
$122
/day
per person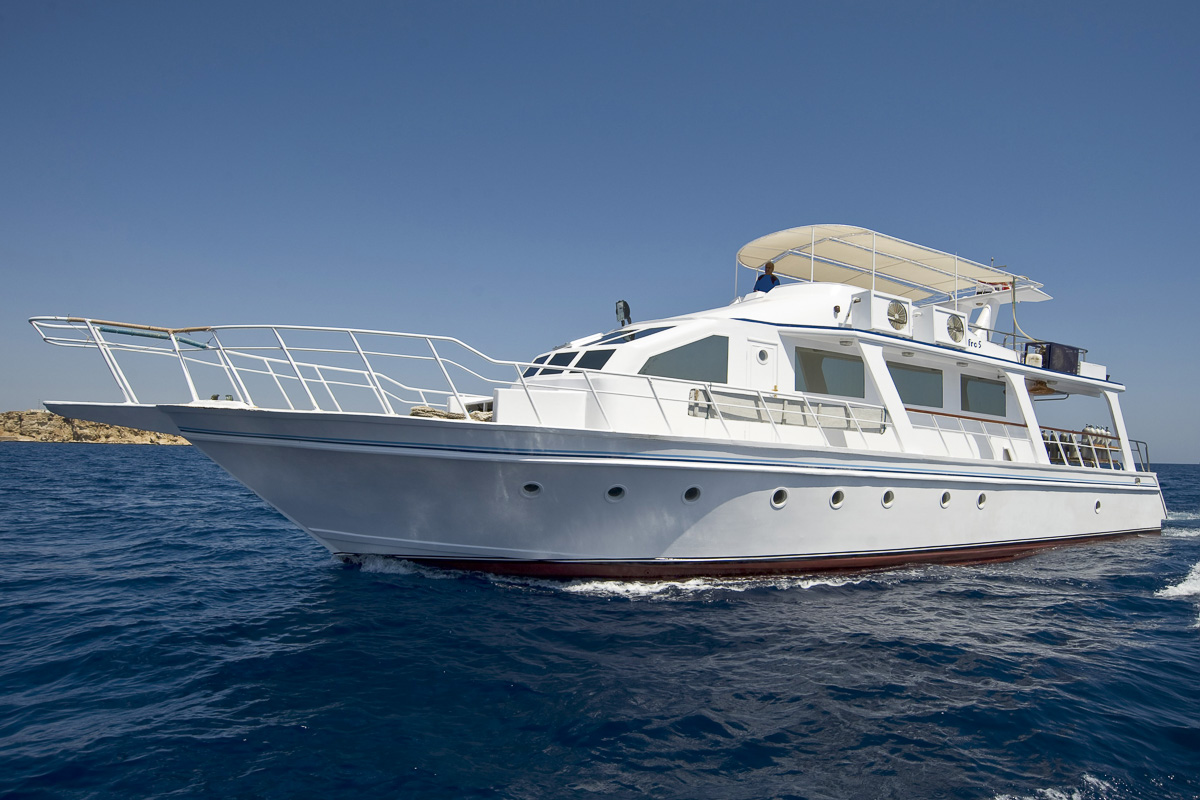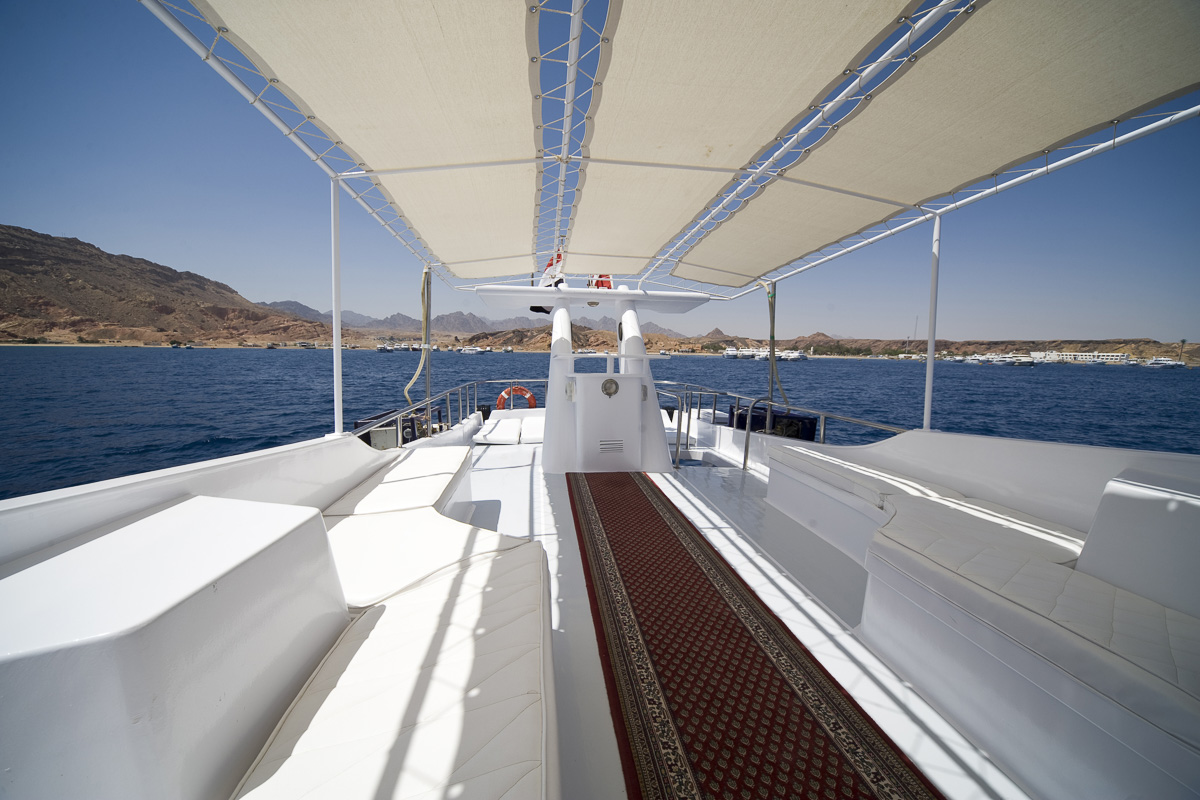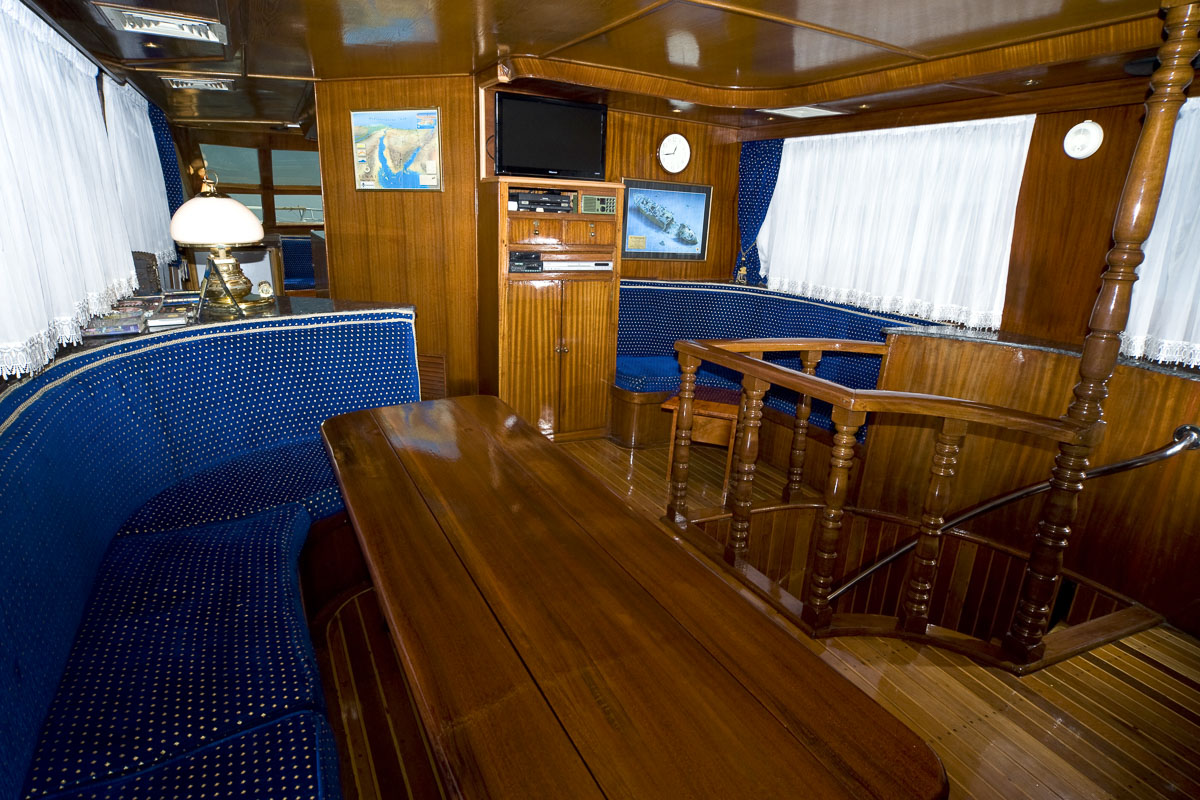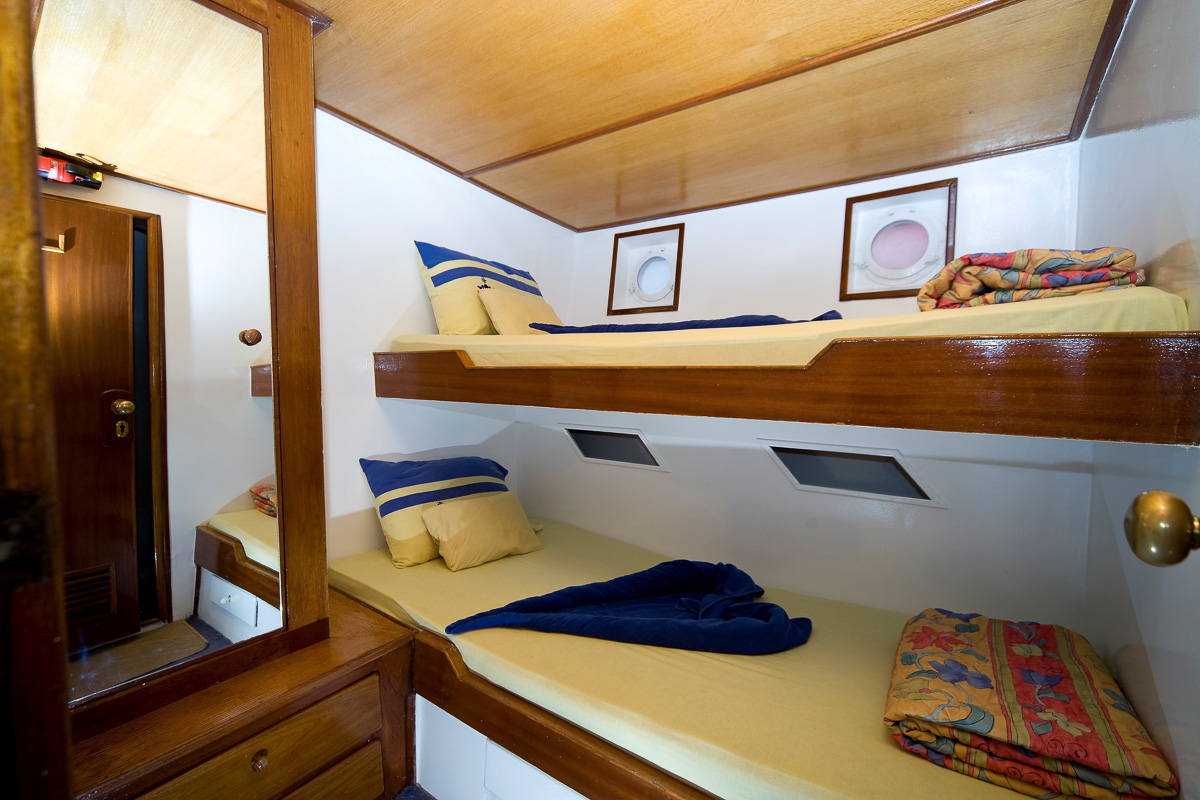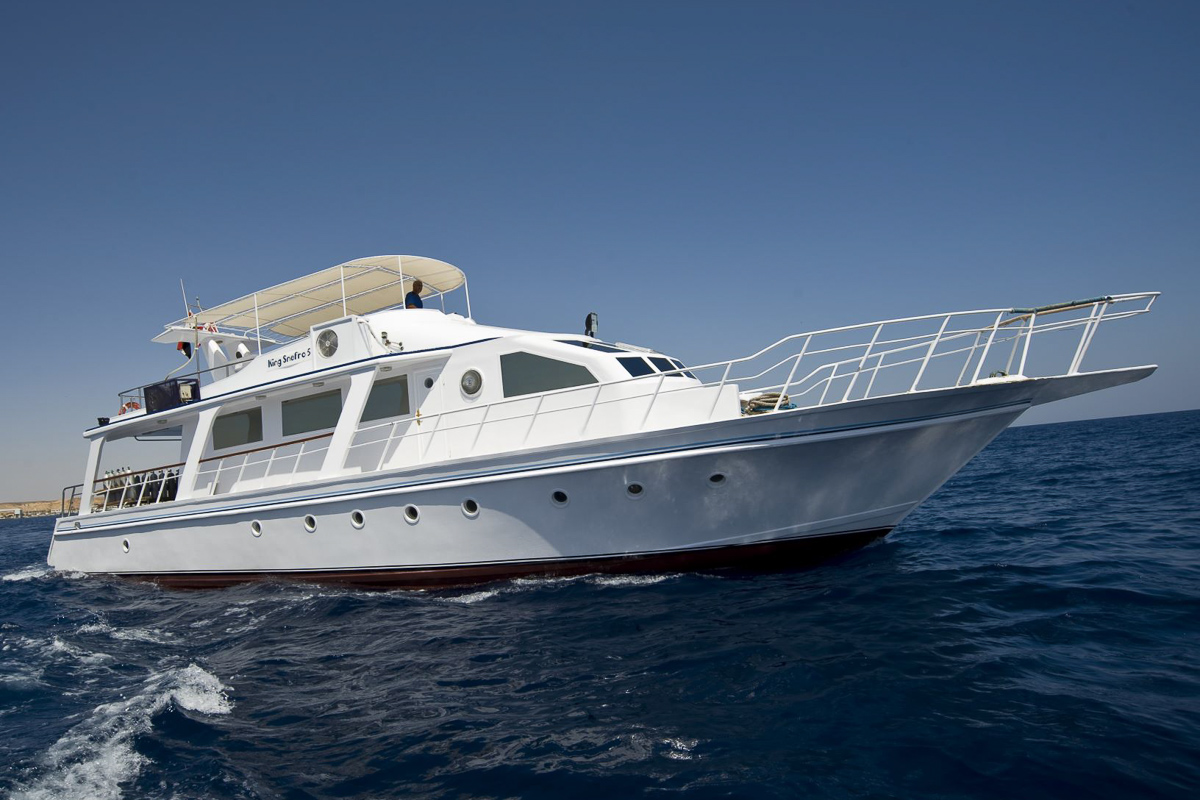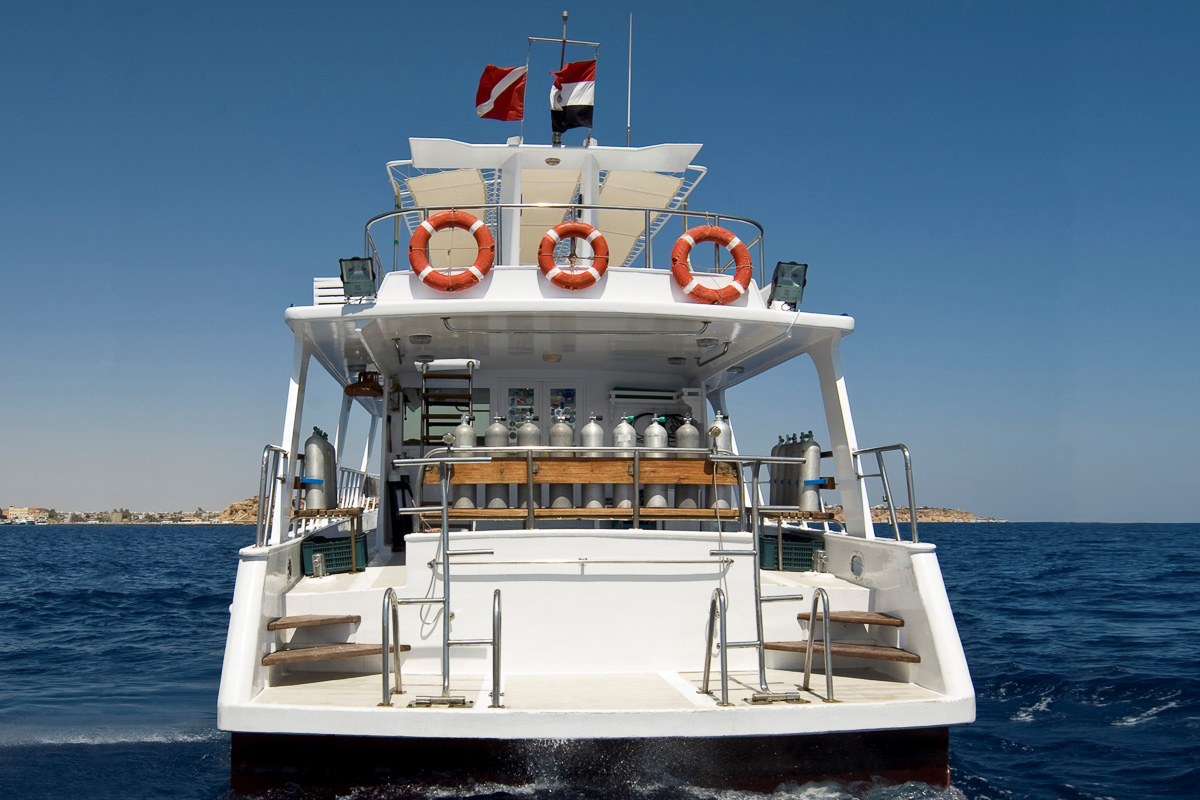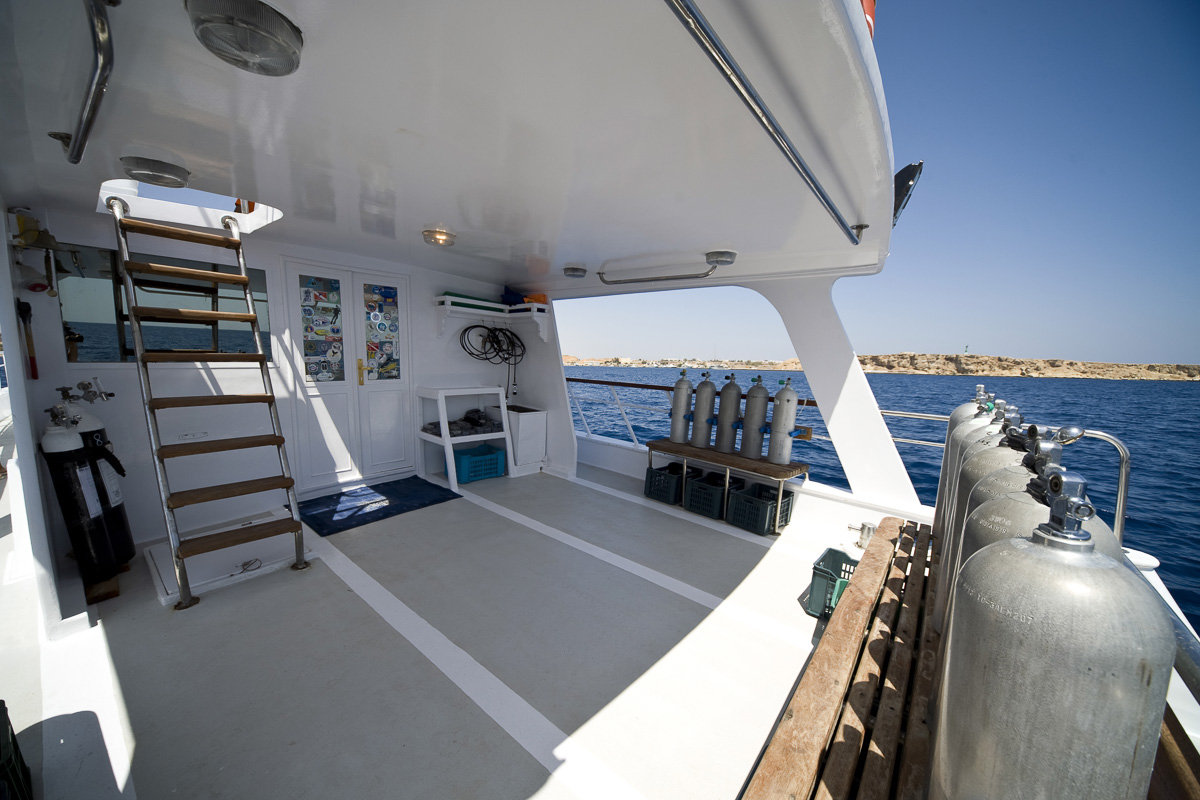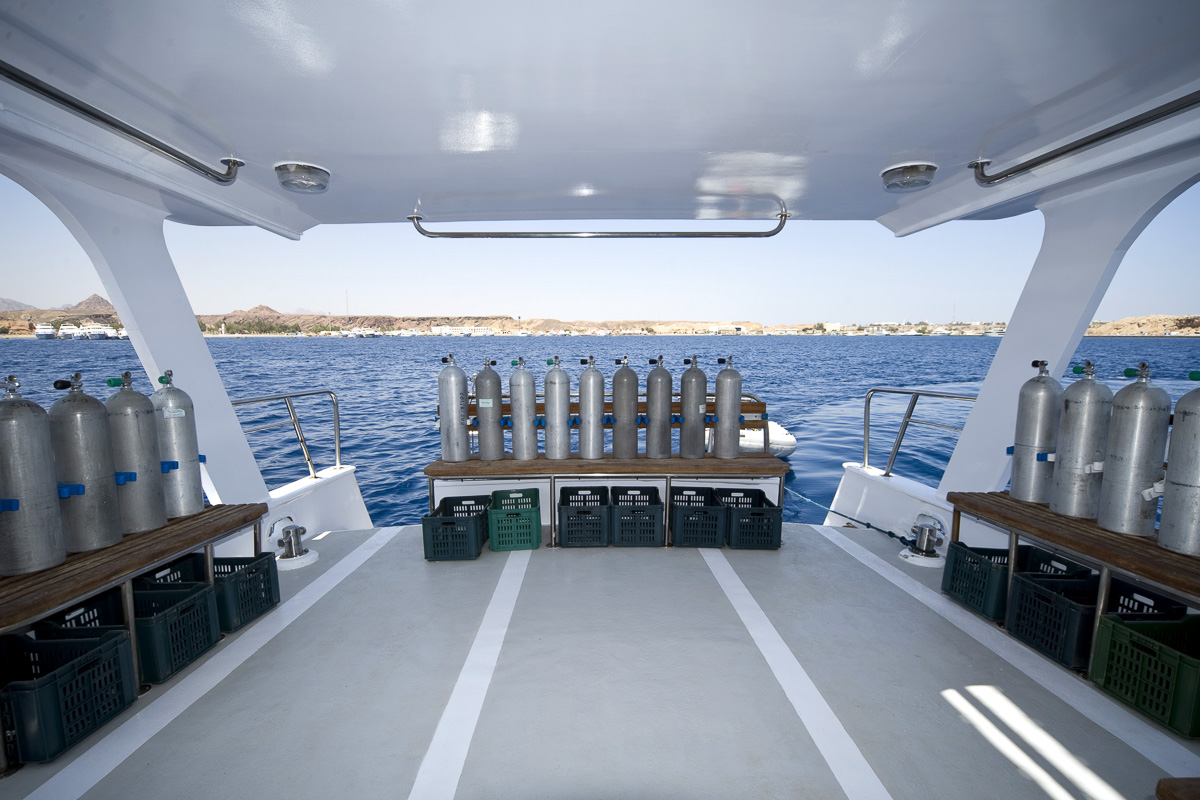 Overview
Intimate and adventurous atmosphere with only eight guests onboard
Action-packed four-day itineraries hitting all the best spots in Ras Mohammed and the Tiran Straits
Outstanding facilities for divers with PADI courses, a shaded dive deck, custom zodiac, and nitrox
Snorkeler-friendly trips with plenty to see and do without a tank
This modern safari yacht was redesigned for liveaboard diving in 2019, further improving upon a compact and comfortable design sleeping up to eight guests. The King Snefro 5 offers quick trips and mini-safaris, ideal for first-time liveaboard divers, weekend warriors, and scuba fanatics who want to squeeze in a quick trip. While at sea, you'll enjoy brand new facilities with a shaded dive deck and personal gear stations, perfectly maintained rental equipment, and a custom dive tender. Get to know the north Red Sea's very best sites, famous for colourful coral reefs and big fish action, with reef sharks and eagle rays making surprise appearances.
Boat checklist
Number of cabins
4
Itineraries
Scheduled, private charter available
Upcoming trips
---
Cabins
Amenities
Boat
Dive facilities
---
Vessel
Vessel information
The King Snefro Fleet is one of Egypt's premier operators, famous for flexible and adventurous Red Sea liveaboard itineraries. They promise exceptional customer service and outstanding guest facilities, plus high standards for safety and fun. The King Snefro 5 is a recently remodelled safari yacht, offering both scheduled itineraries and chartered trips. During your voyage, you'll explore colourful coral reefs, plummeting walls, and stunning open ocean sites known for chance encounters with pelagics. With mini safaris lasting four action-packed days at sea, King Snefro is an ideal boat for weekend warriors, first-time liveaboard passengers, and anyone who needs a quick scuba diving getaway. 
The King Snefro 5 was completely refurbished in 2019, adding new interior details and extras to help you enjoy every minute of your trip. One of the region's most intimate options, this liveaboard hosts just eight guests, with enough space to grab some alone time. You'll feel perfectly comfortable with well-appointed guest cabins, multiple air-conditioned indoor areas, and a partially-shaded sun deck with loungers. This vessel's passionate and energetic team is dedicated to customer service at sea, offering hands-on coaching and assistance above and below the waves and support for non-divers.
Onboard King Snefro 5
Updated for diving in 2019, the King Snefro 5 is one of this fleet's smallest and most intimate options for liveaboard diving in Egypt's northern Red Sea. This safari yacht sleeps just eight guests in four cosy rooms, equipped with everything you'll need to enjoy your time at sea. The generous air-conditioned interior has ample space to relax in between dives, including separate lounge and dining areas to the fore, where you'll get to know your shipmates over three family-style meals each day. A delicious blend of Western and local dishes is served, as well as hot and cold drinks, snacks, and tasty treats like fresh-baked desserts and fruit. Head above deck to sprawl out in the sun or shade with loungers, plus covered seating with panoramic ocean views.
Diving from King Snefro 5
The King Snefro 5 was recently upgraded for liveaboard diving, adding tons of scuba-friendly details. Equipment setup and buddy checks are quick and easy thanks to this boat's spacious shaded dive deck with personal gear storage and electronics table. Plus, entrances and exits are a breeze from the custom-designed platform or zodiac. The King Snefro 5 also features free WiFi when in range for uploading your best underwater photography, along with high-quality rental equipment, two 12l nitrox fills per person, and a range of PADI courses including specialities, all at an additional cost. Rental of 15l tanks, manifolds and sidemount equipment can be paid for onboard.
Top tips
Certified divers of all experience levels can join this itinerary, with at times strong currents but plenty of laid-back reef diving as well. 
Dive here between May and November for warm water, excellent vig currentssibility, and marine megafauna. 
Don't forget to bring pocket money for alcoholic beverages, tips, rental gear and other small expenses. 
If you've never been on a liveaboard, this boat's mini safaris make for an ideal first-time experience!
---
Other popular liveaboards