Dive the best destinations in the Maldives from this spacious, comfortable motor yacht
from
$225
/day
per person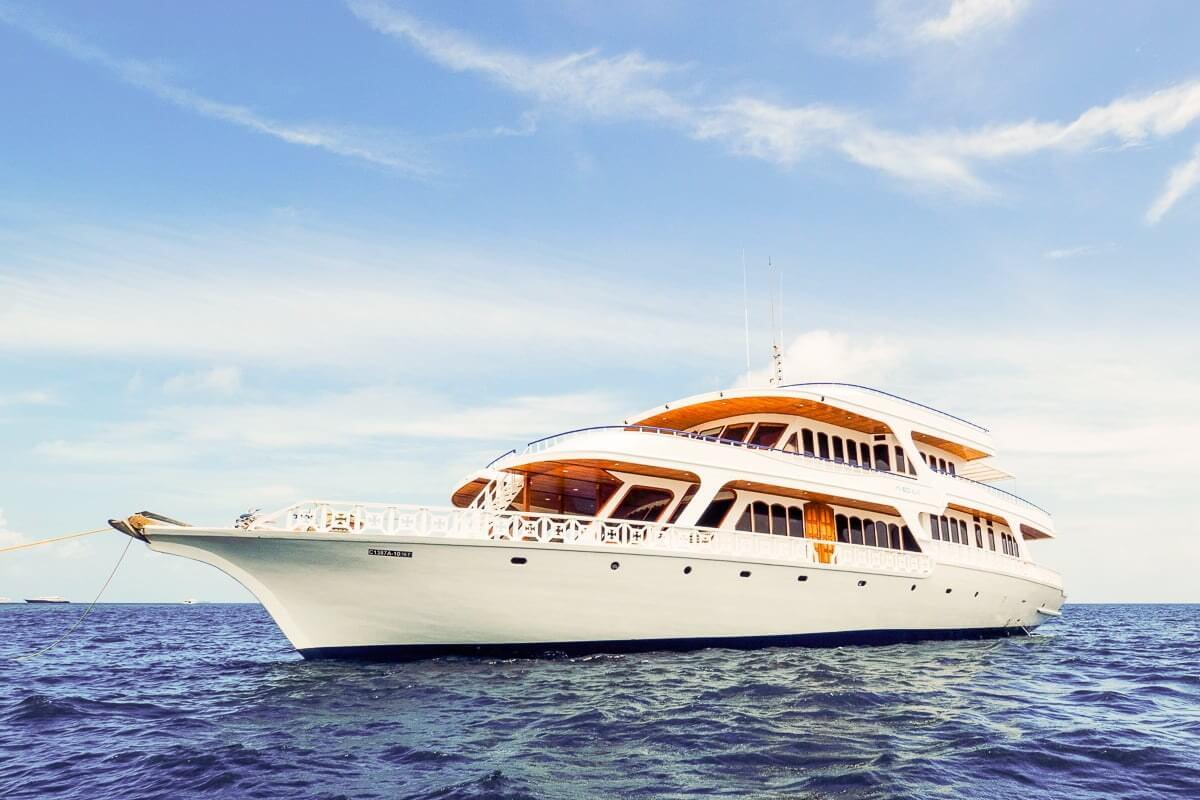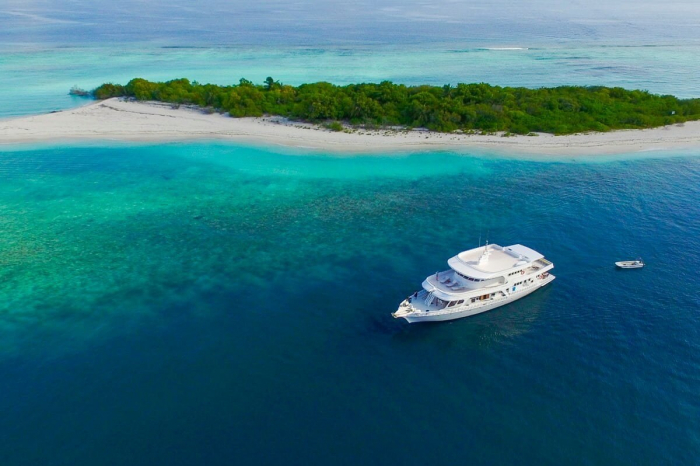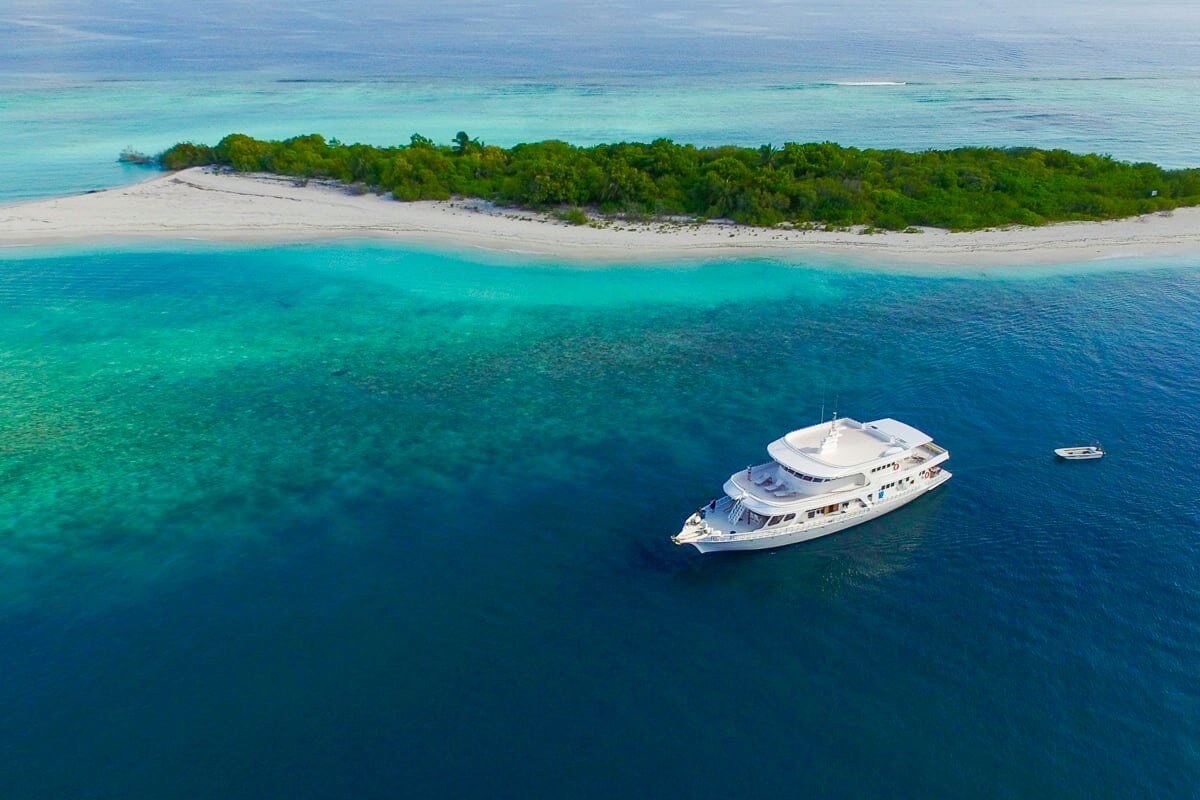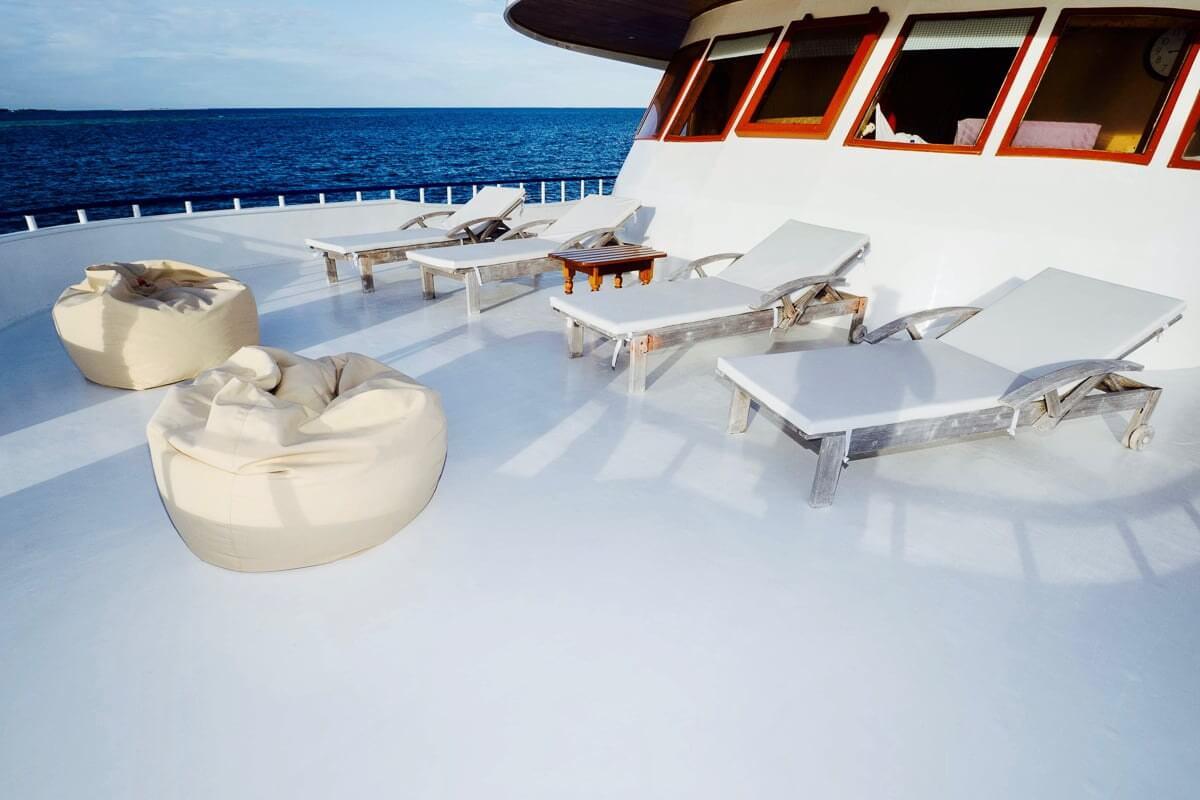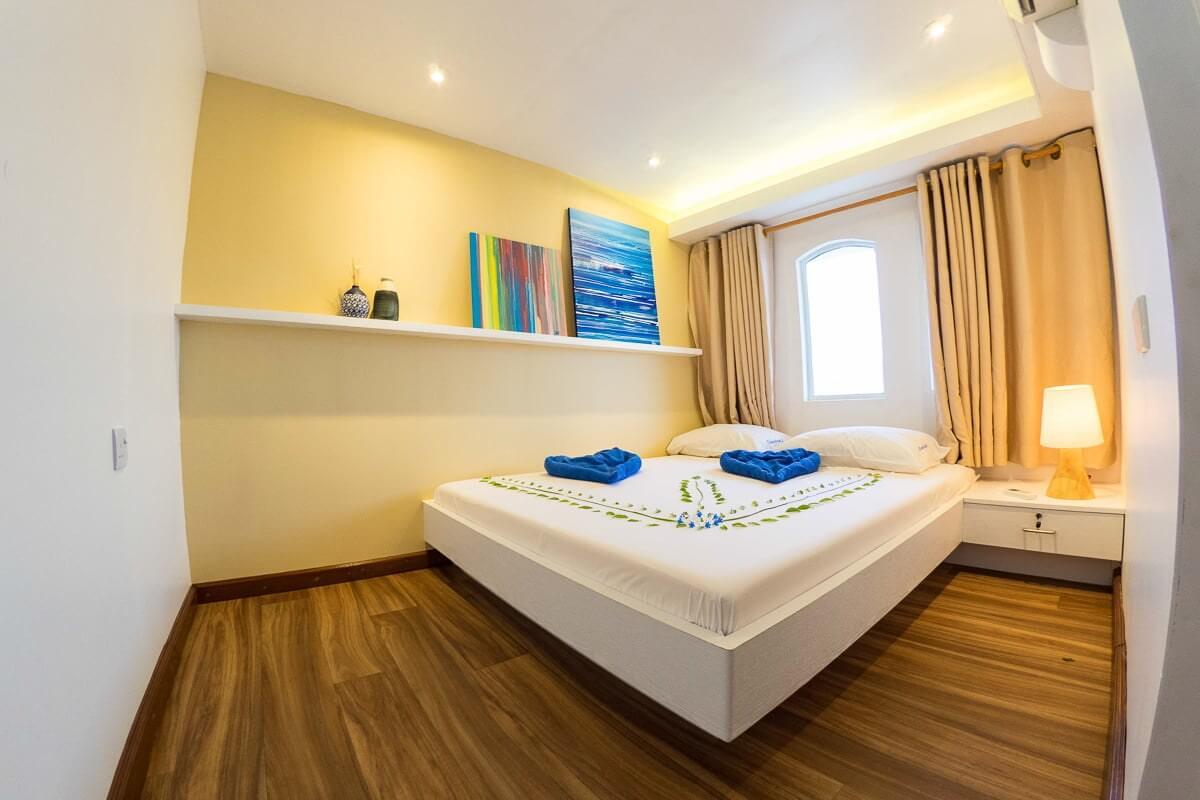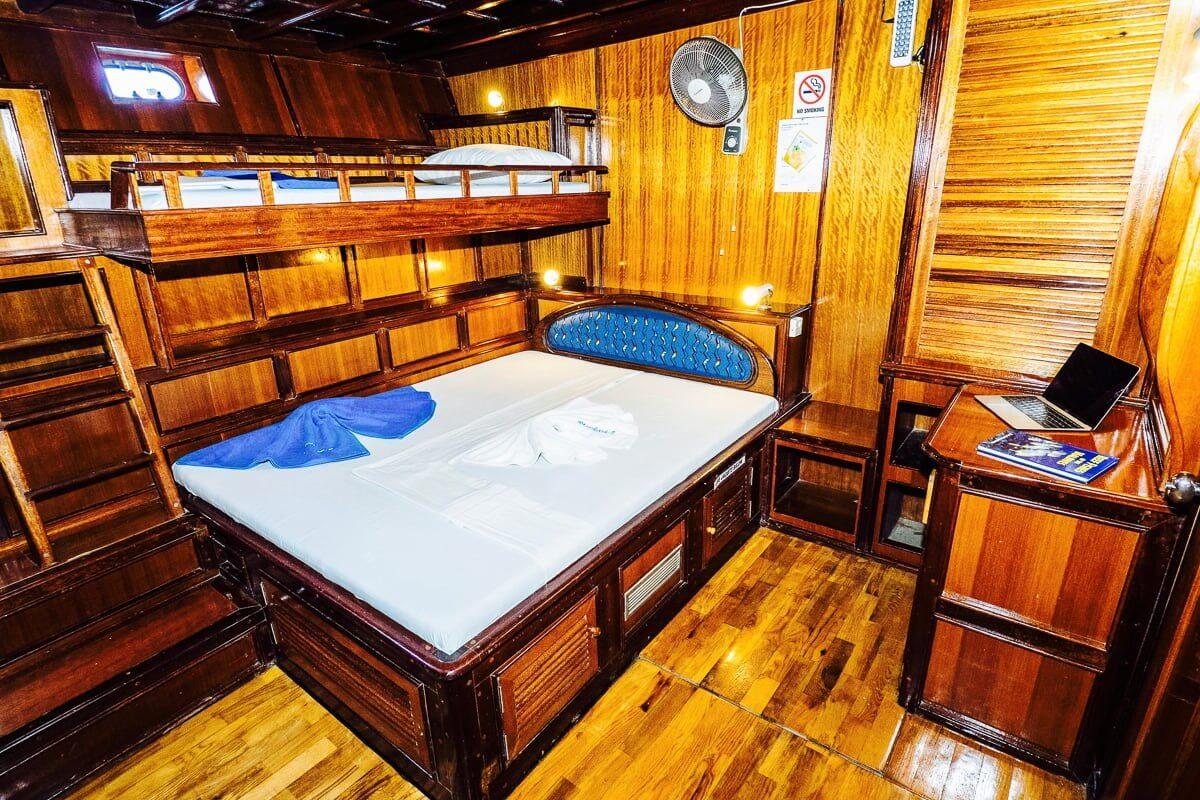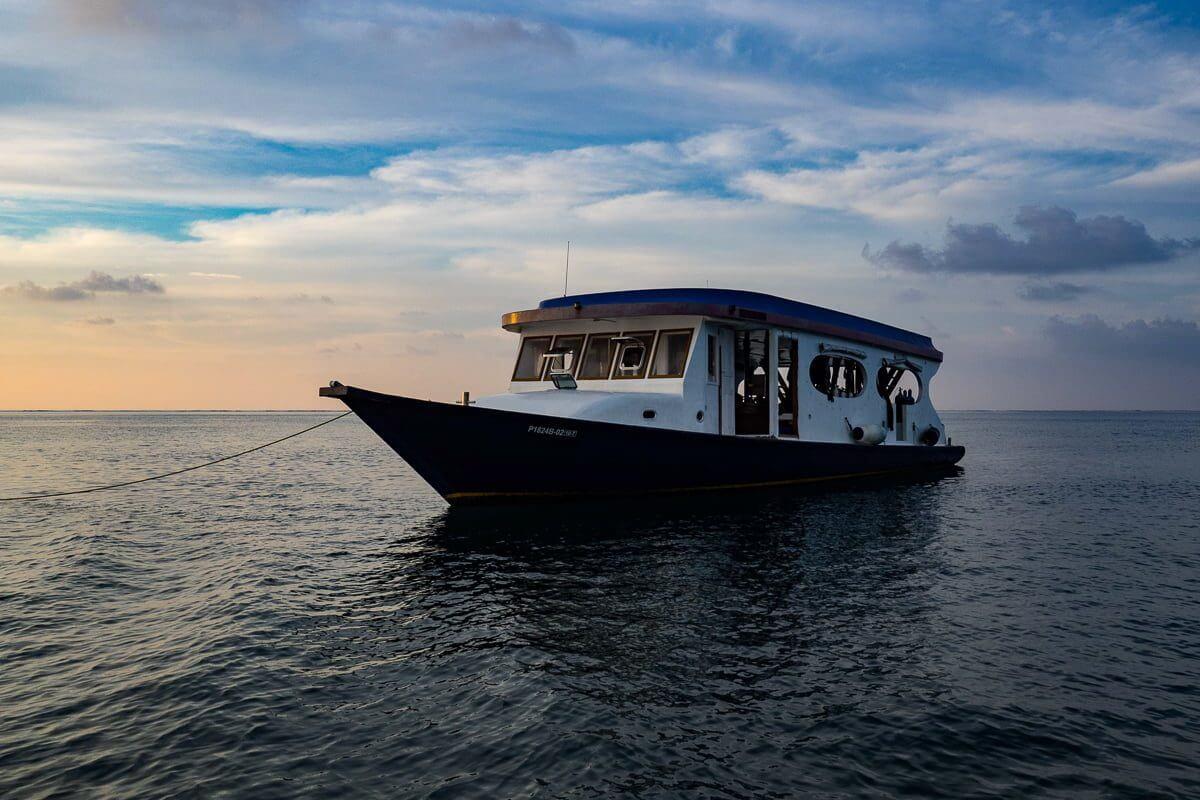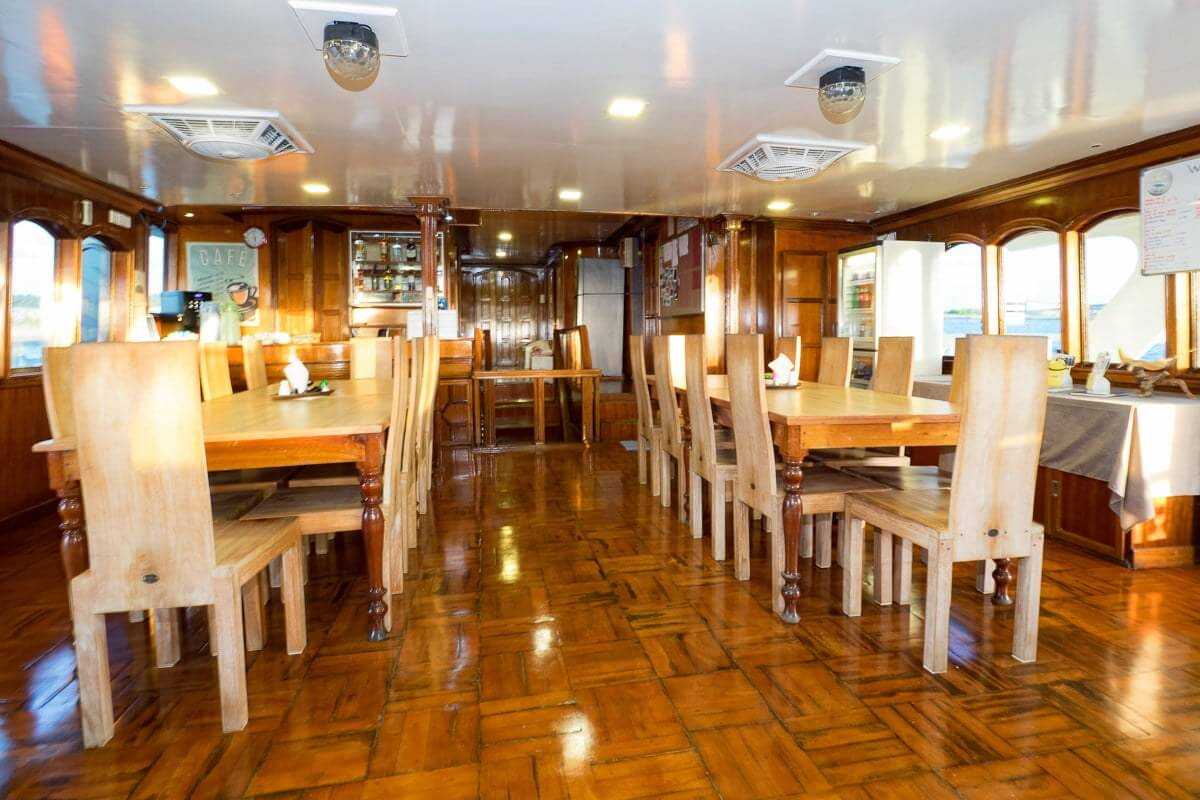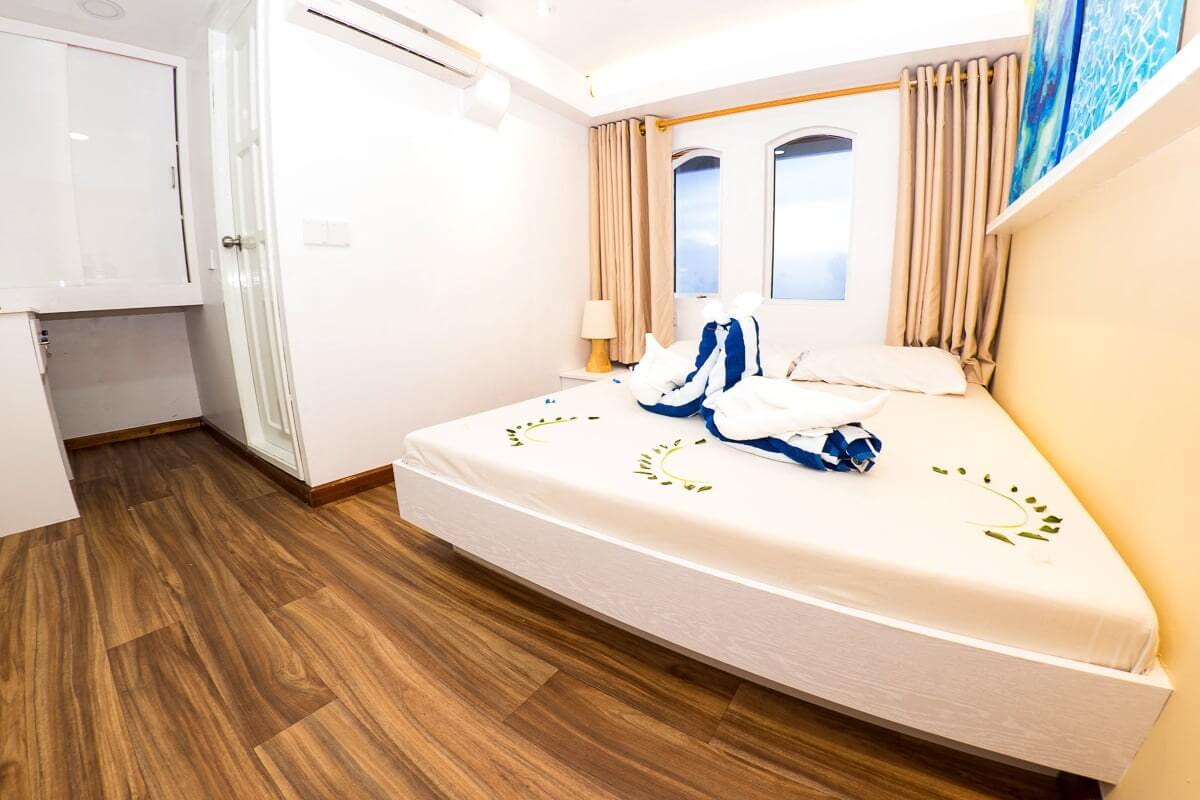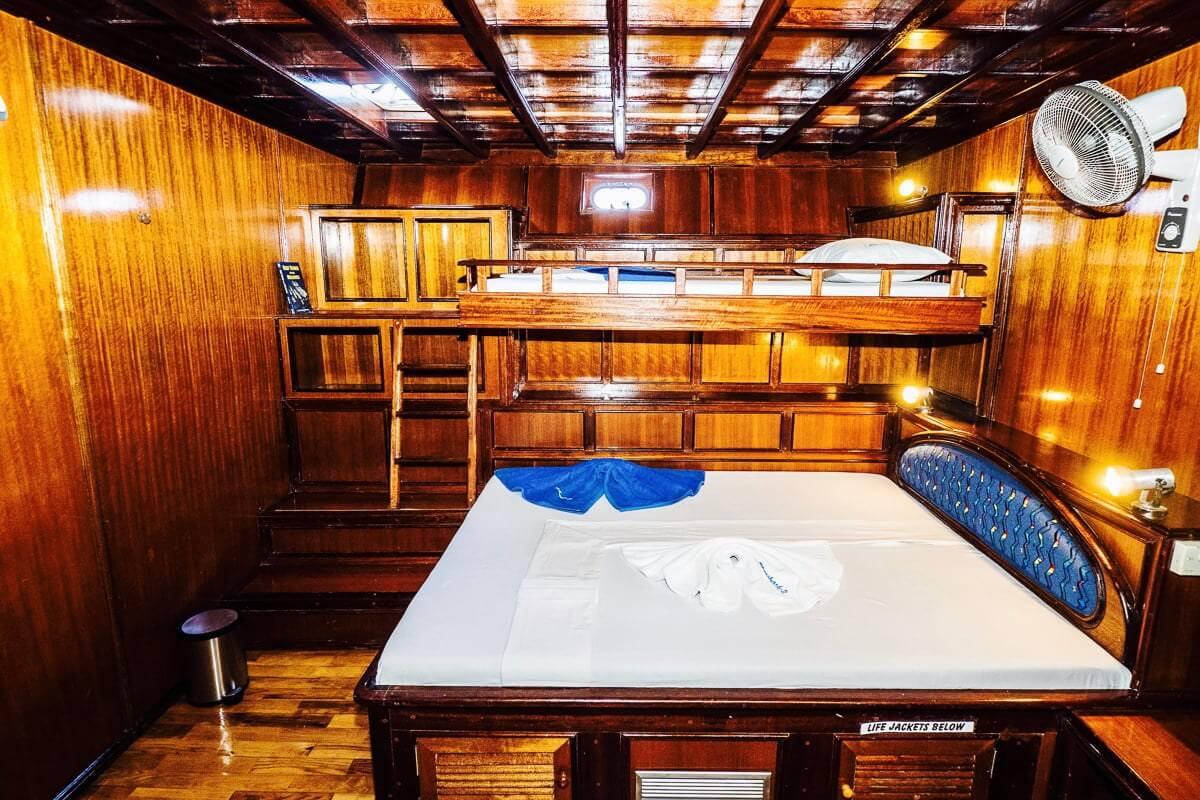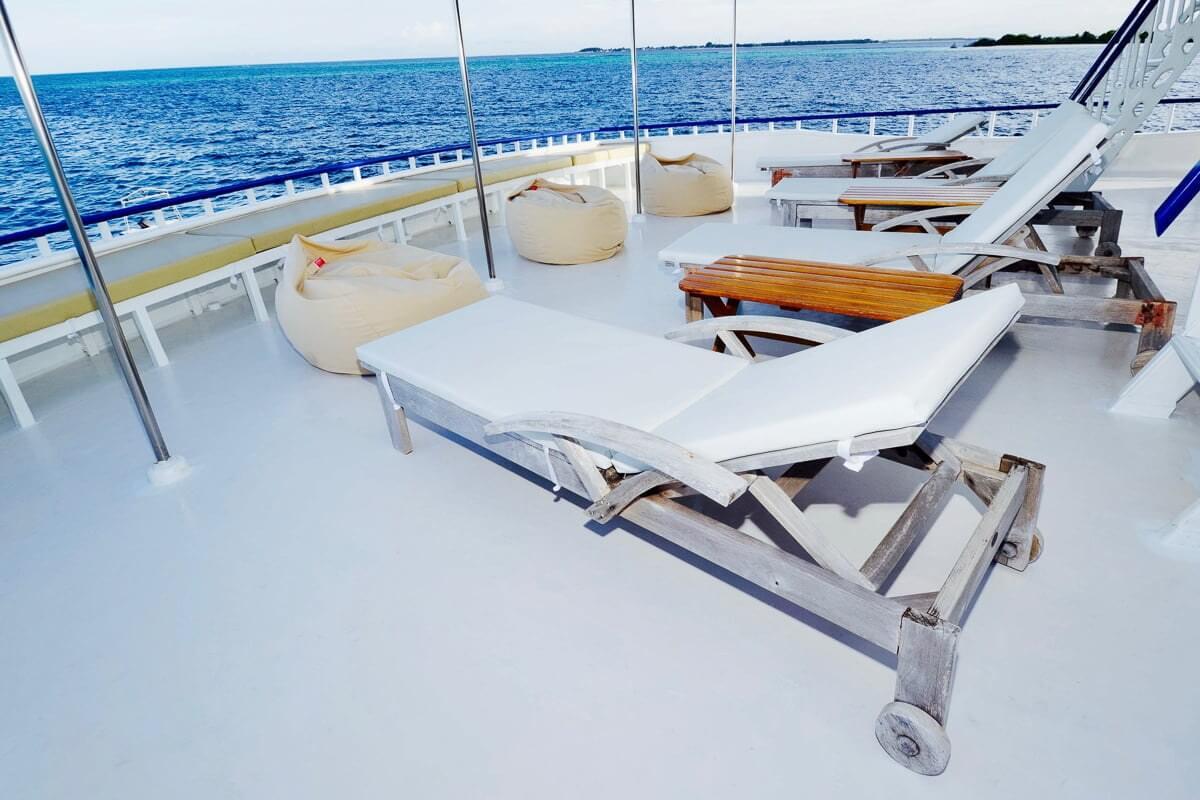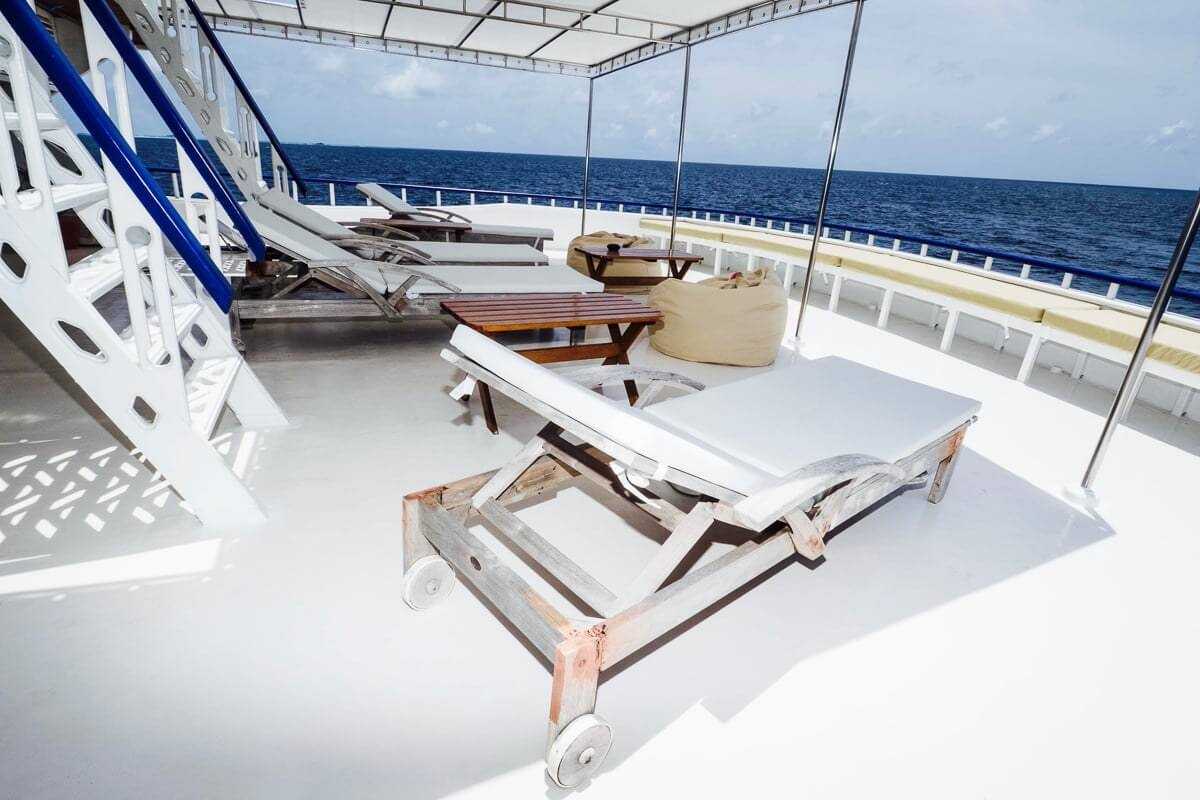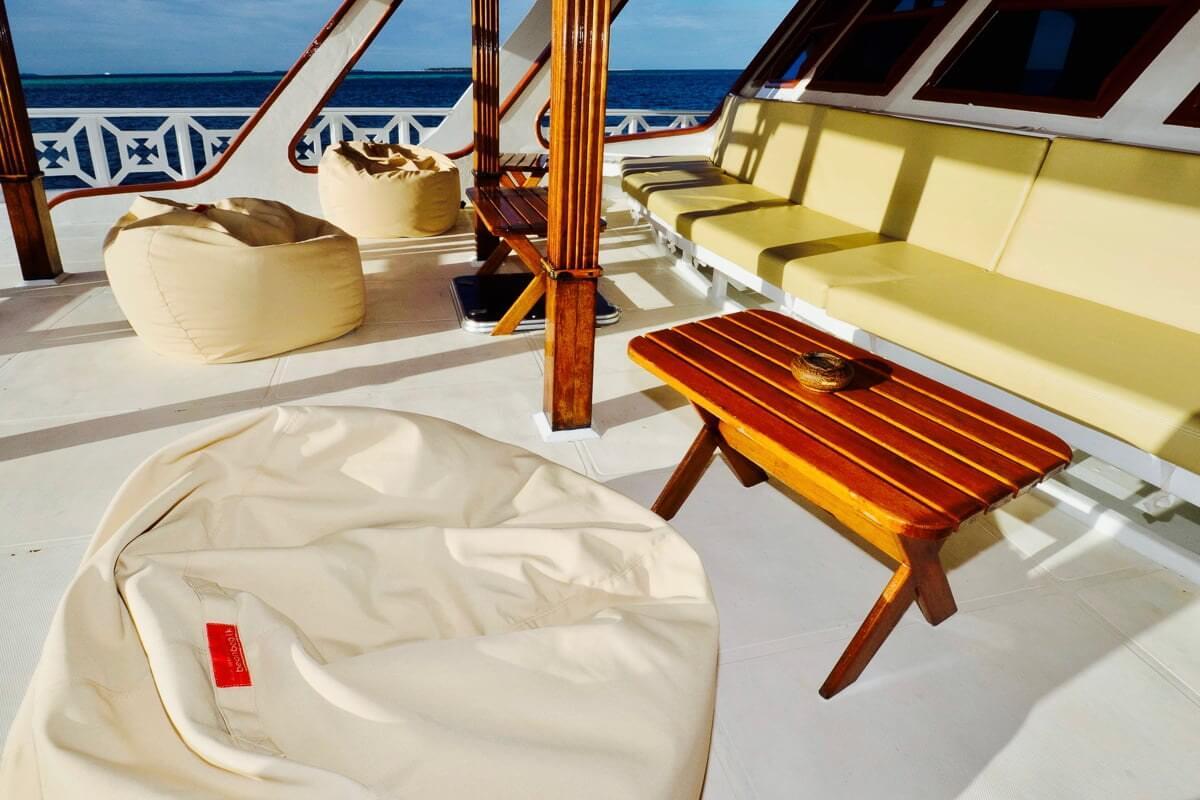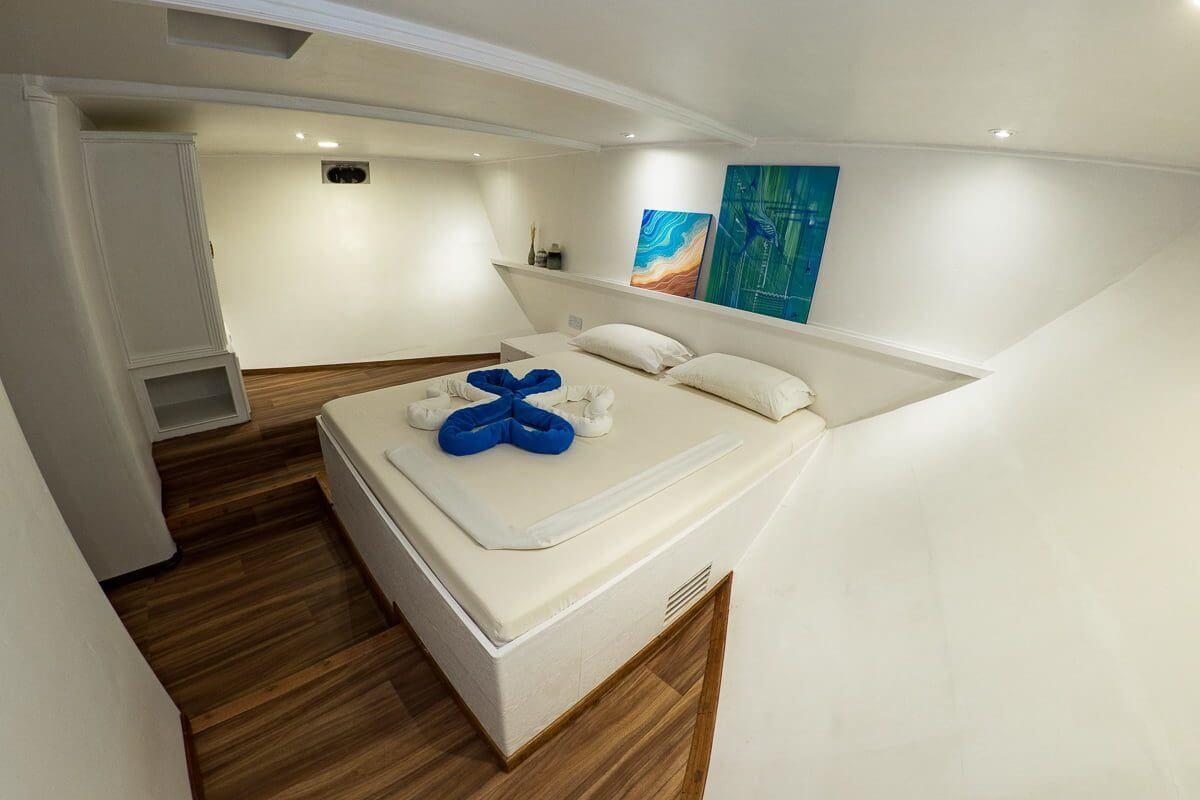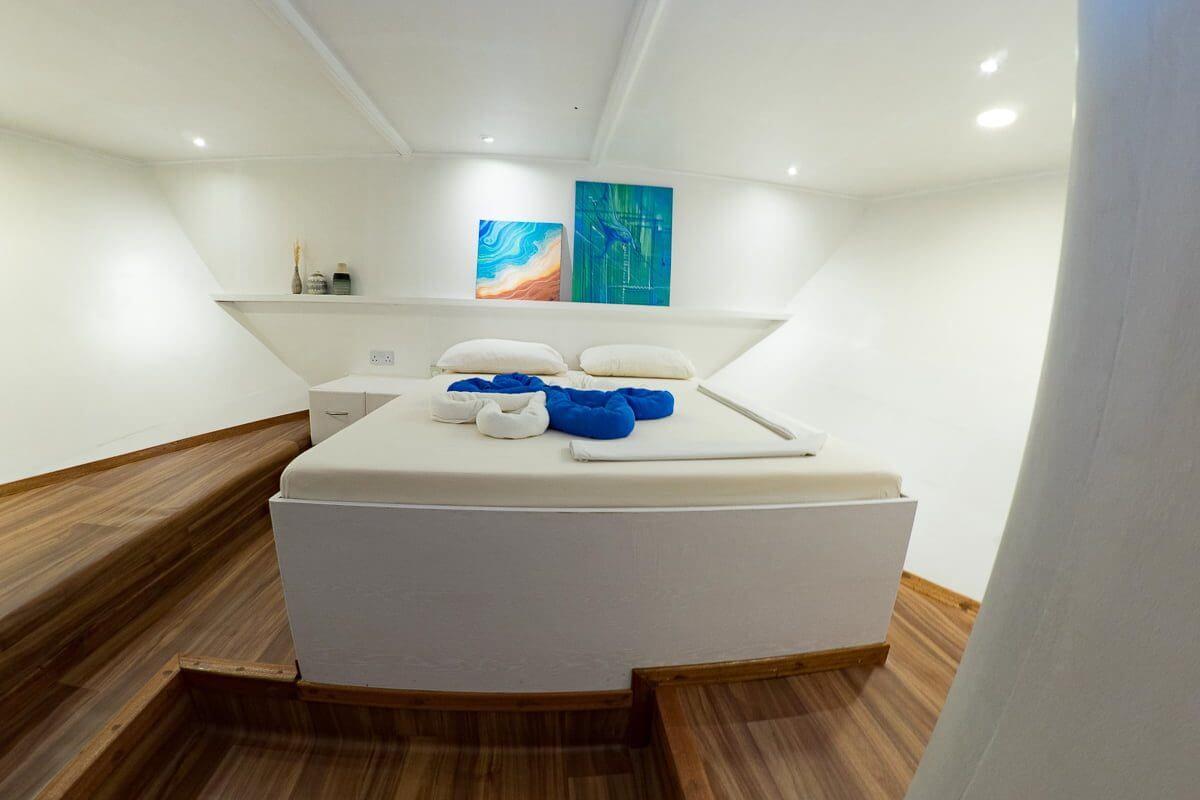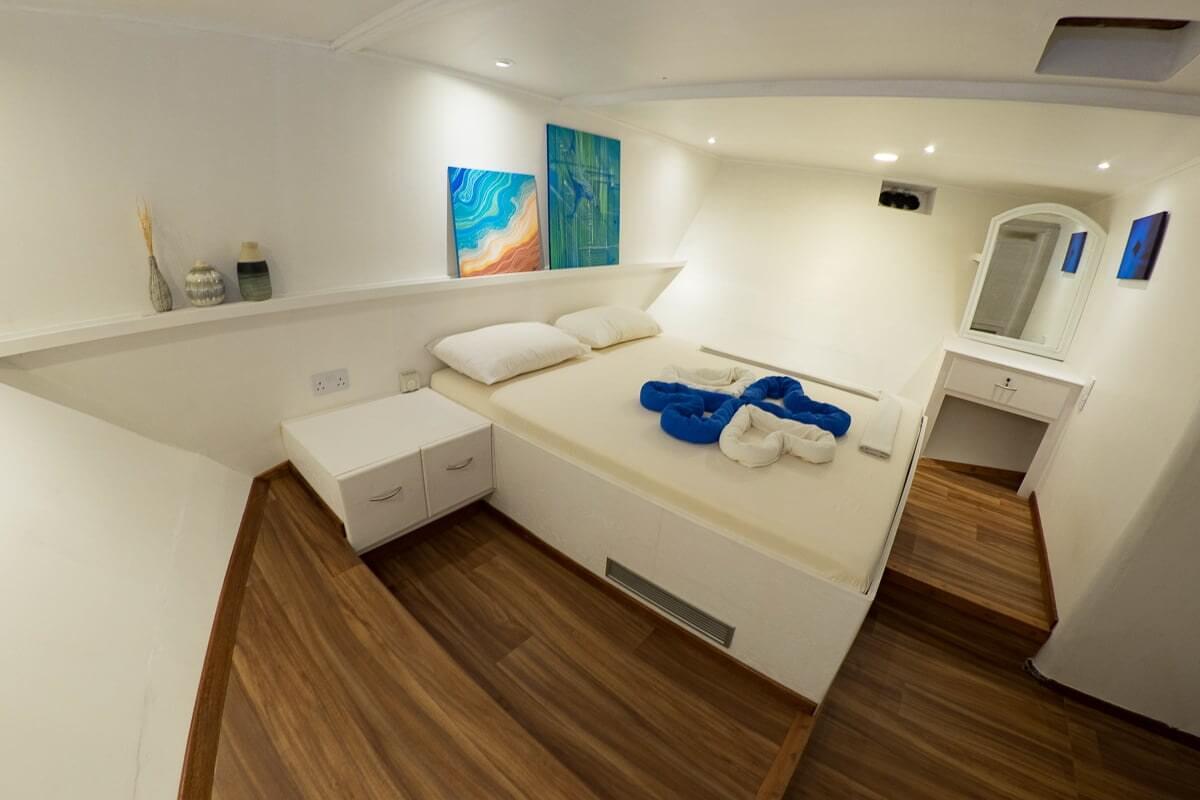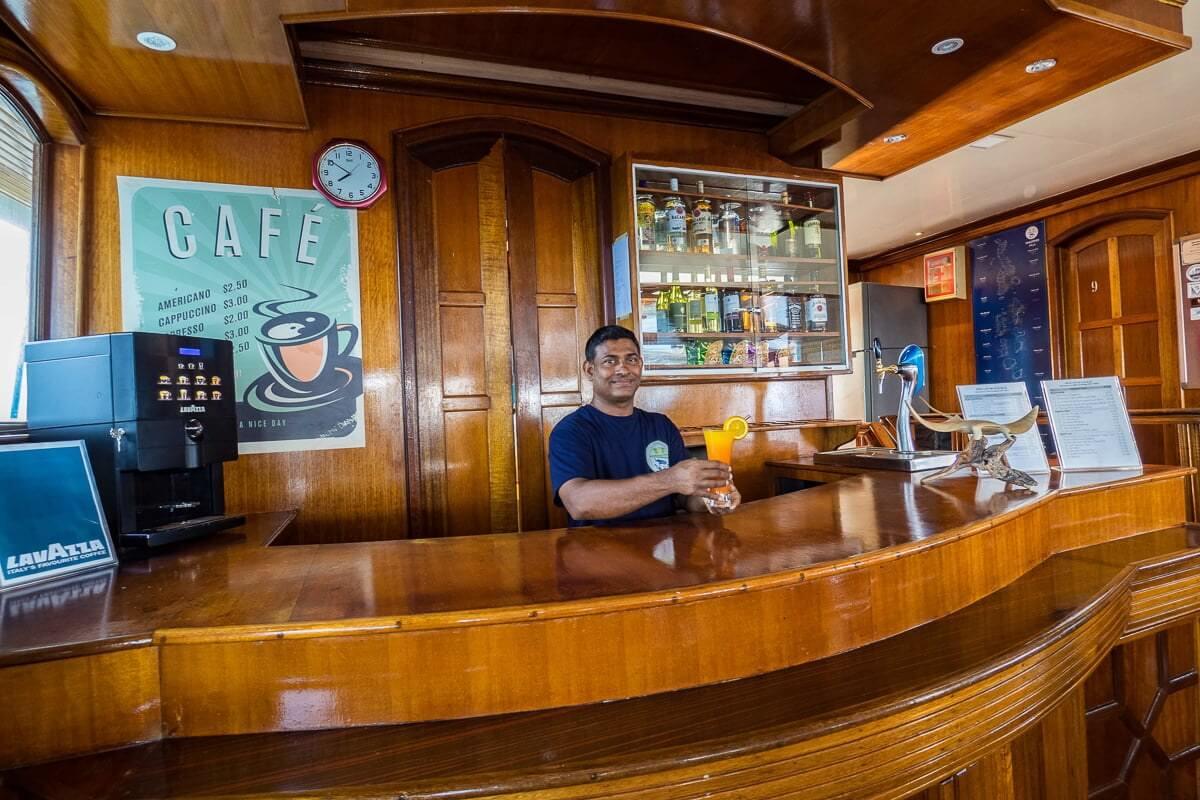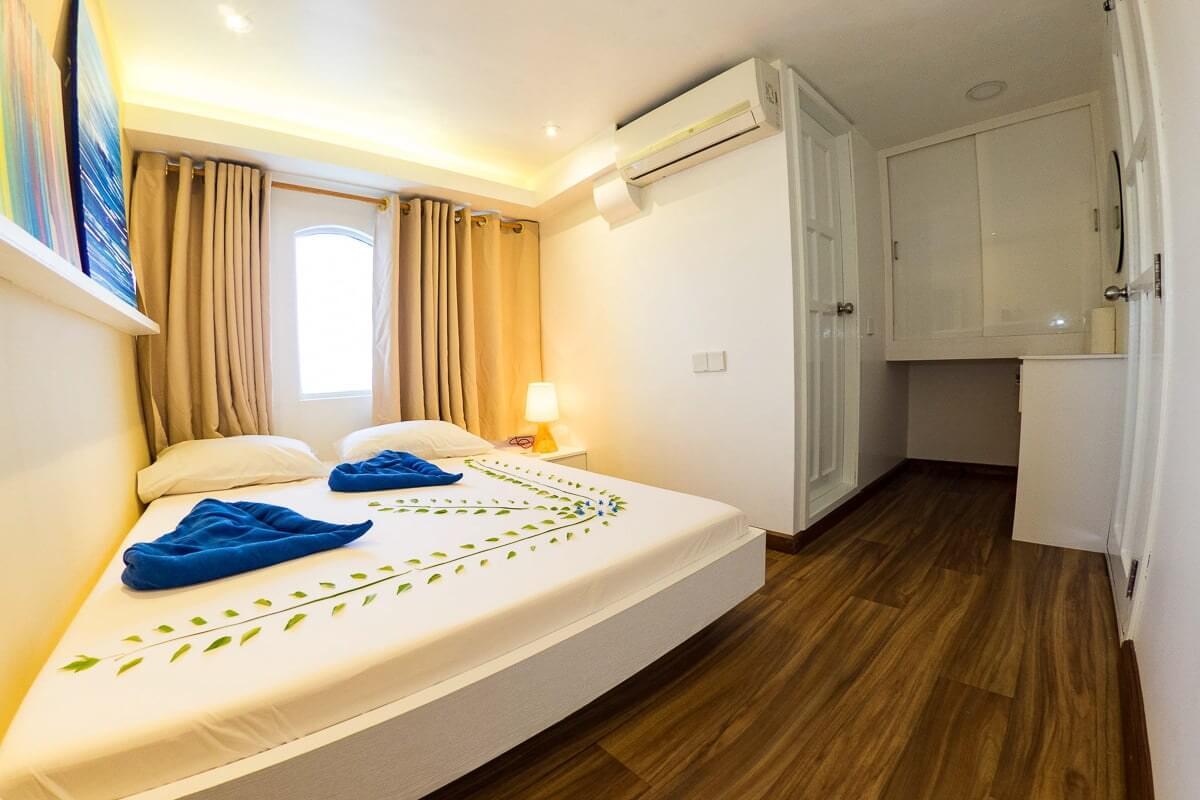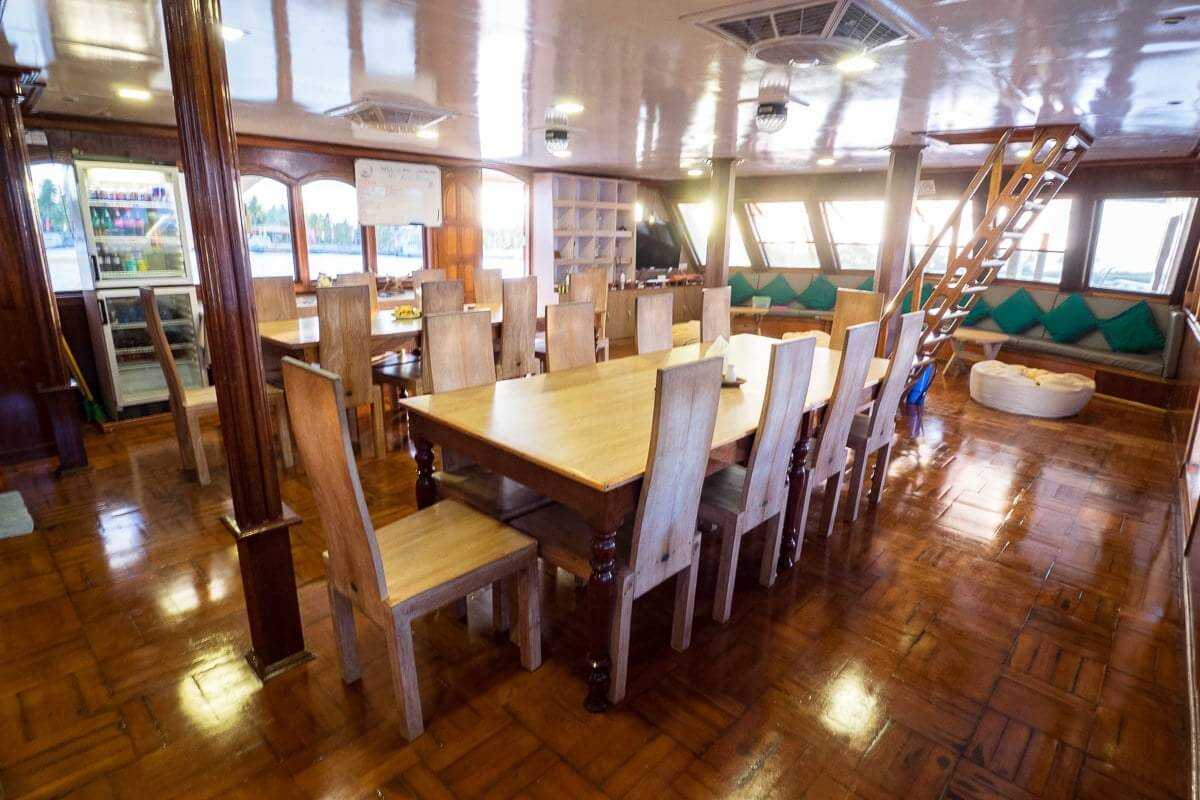 Overview
Multiple spacious sun decks to relax on with a freshly brewed coffee or draft beer
Encounters with manta rays, whale sharks, and tiger sharks in the central and southern atolls
Facilities for photographers including rinse bins, charging station, and electronics storage
Part of the Eco Pro Divers fleet, Eco Blue is a modern and spacious liveaboard offering itineraries through the Maldives central and southern atolls. Guests can expect a newly updated vessel, excellent service both above and below water, and a commitment to marine conservation and responsible diving practices.
Boat checklist
Number of cabins
11
Itineraries
Scheduled, private charter available
Upcoming trips
---
Cabins
Amenities
Boat
Dive facilities
---
---
Vessel
Vessel information
If you're planning to explore the Maldives central and southern atolls, Eco Blue is one of the region's best boats. Specialised itineraries take you up close to the action at current swept pinnacles and cleaning stations. Plus, over the top experiences like diving with tiger sharks are easy to add on. This liveaboard is spacious and comfortable, with plenty of room to relax in between dives. Little perks like fresh brewed coffee and beer on tap make it easy to unwind after a long day in the water. And, other diver friendly details like modern camera facilities, nitrox, and high-quality rental equipment only sweeten the deal.
Eco Pro Divers are committed to delivering high-quality, safe, and fun liveaboard trips exploring the best of the Maldives. Their fleet of vessels has been newly updated in 2017, ensuring both comfort and luxury at reasonable prices. Plus, their extensive experience and knowledge of the atolls helps to ensure that each guest has the best possible diving experience. Eco Pro Divers is dedicated to marine conservation making them an ideal choice for environmentally responsible divers in the Maldives.
Onboard Eco Blue
MV Eco Blue was built specifically for diving in 2002 and redesigned in 2017. The 32-meter vessel can accommodate 22 guests in 12 cabins, all of which feature private bathrooms, air-con, storage and biodegradable shampoo and conditioner. Located on the lower deck, the double/twin cabins include a double bed and a single bunk while the deluxe double cabins offer a spacious double bed. There are also double cabins located on the upper deck with larger sea-view windows. MV Eco Blue offers three outdoor lounge areas including a large sun deck, outdoor seating and beanbags. Meals are served buffet-style with a variety of dishes to suit everyone. Water, tea and coffee are complimentary with tapped beer, cocktails, wine, soft drinks and juices available at an additional charge. Please let the crew know of any dietary requirements before arrival
Diving with Eco Blue
MV Eco Blue's fully-equipped dive dhoni includes air and nitrox compressors, DIN and INT tanks and equipment rental. Sidemount diving is also supported. For guests safety, boats are fitted with oxygen, life jackets, life rafts and VHF radios. Onboard camera facilities include a charging station and individual storage spaces for electronics. Eco Pro Divers offers a selection of bespoke multi-day liveaboard trips around the Maldives, all carefully customised to meet the needs of discerning divers looking for something special. Journeys to the central region focus on North and South Malé atolls, Vaavu and the north and south of Ari Atoll, offering spectacular drift dives and world-famous night-diving. Southern trips as far as Thaa Atoll cater to advanced divers, alongside 'Deep South' cruises which also take in Laamu, Huvadhu, Fuvahmulah and Addu. Other journeys include Manta Trust and Whale Shark expeditions.
Top tips
Add a tiger shark dive to your southern atolls itinerary for an up-close encounter with one of the region's most impressive pelagic species.
Itineraries in the far south are ideal for experienced divers with an Advanced Open Water certification and at least 75 dives.
Divers in the region are required to carry safety equipment including a computer, dive torch, SMB, and a reef hook. Bring yours from home or plan to rent a set once onboard.
It is illegal to import alcohol into the Maldives. If you're planning to drink onboard, you'll need to make your purchase in the airport duty-free shop or enjoy the selection served in the Eco Blue bar.
Conservation
Eco Pro Divers is dedicated to marine conservation. The company has been involved in coral breeding research across almost all of the Maldives' atolls for the past ten years. They also work with organisations like Manta Trust and the Maldives Whale Shark Research Program to protect the region's famous megafauna. This makes Eco Pro Divers a great choice for environmentally responsible divers in the Maldives.

---
---
Other popular liveaboards