Bahamas Master
Epic itineraries, all new interiors, and world-class facilities onboard one of the Bahamas' best boats.
from
$446
/day
per person
from
$446
/night
per person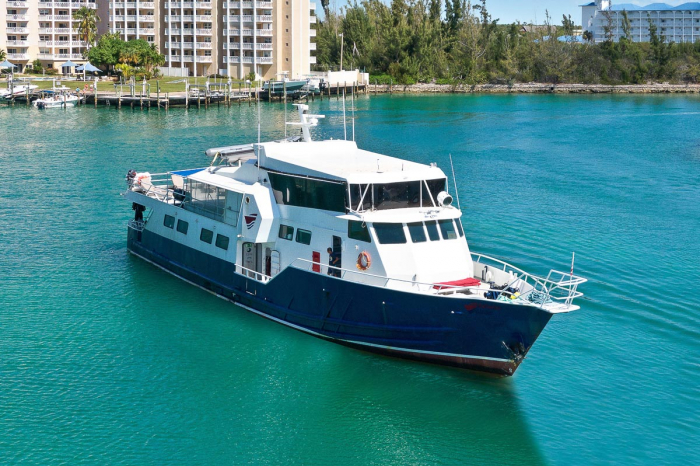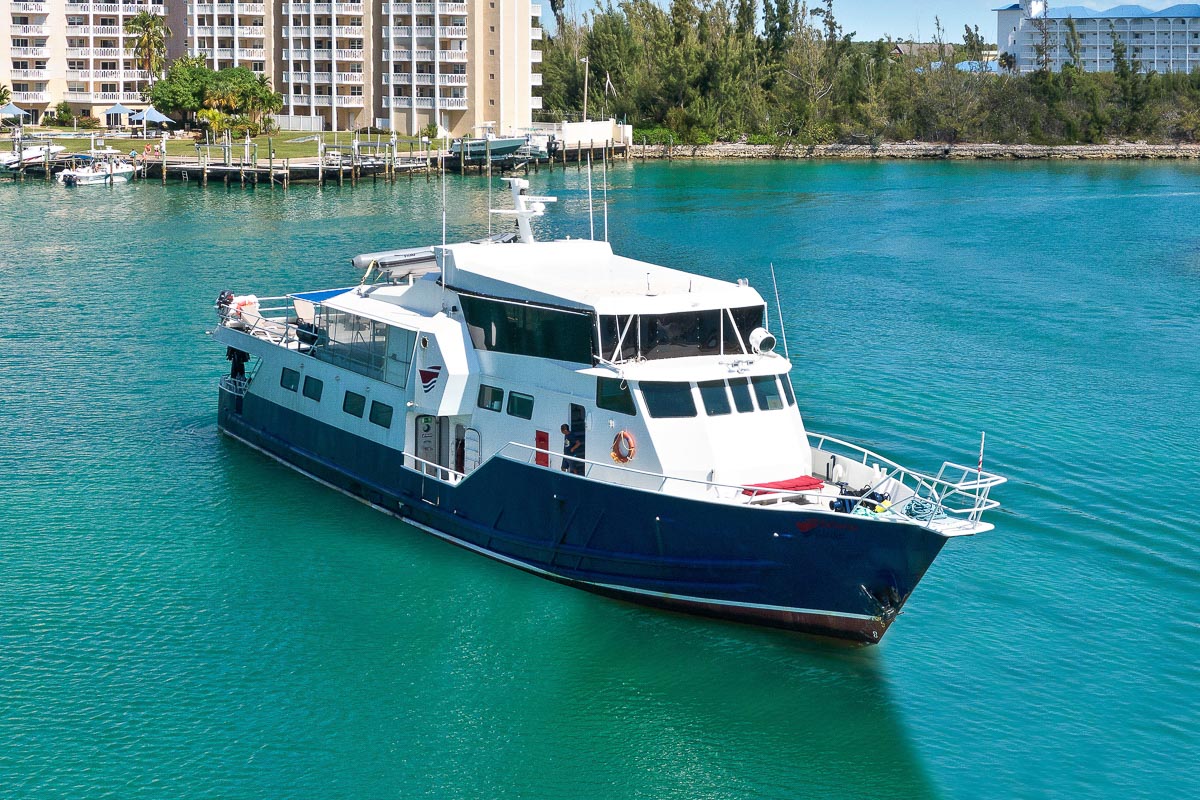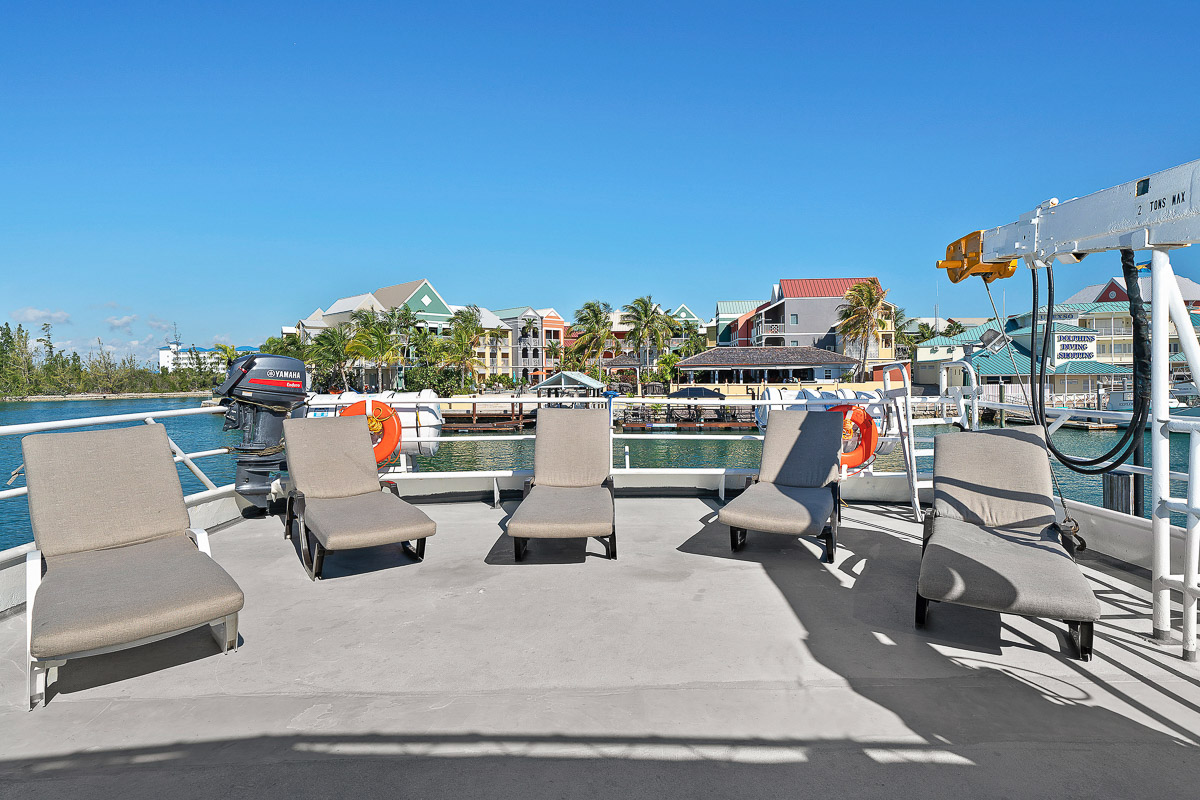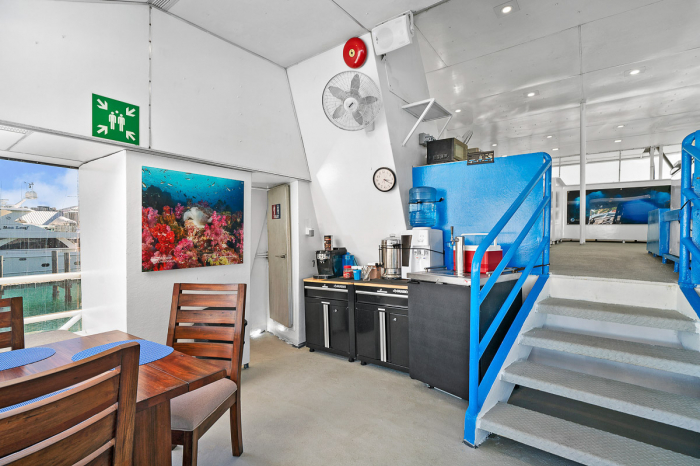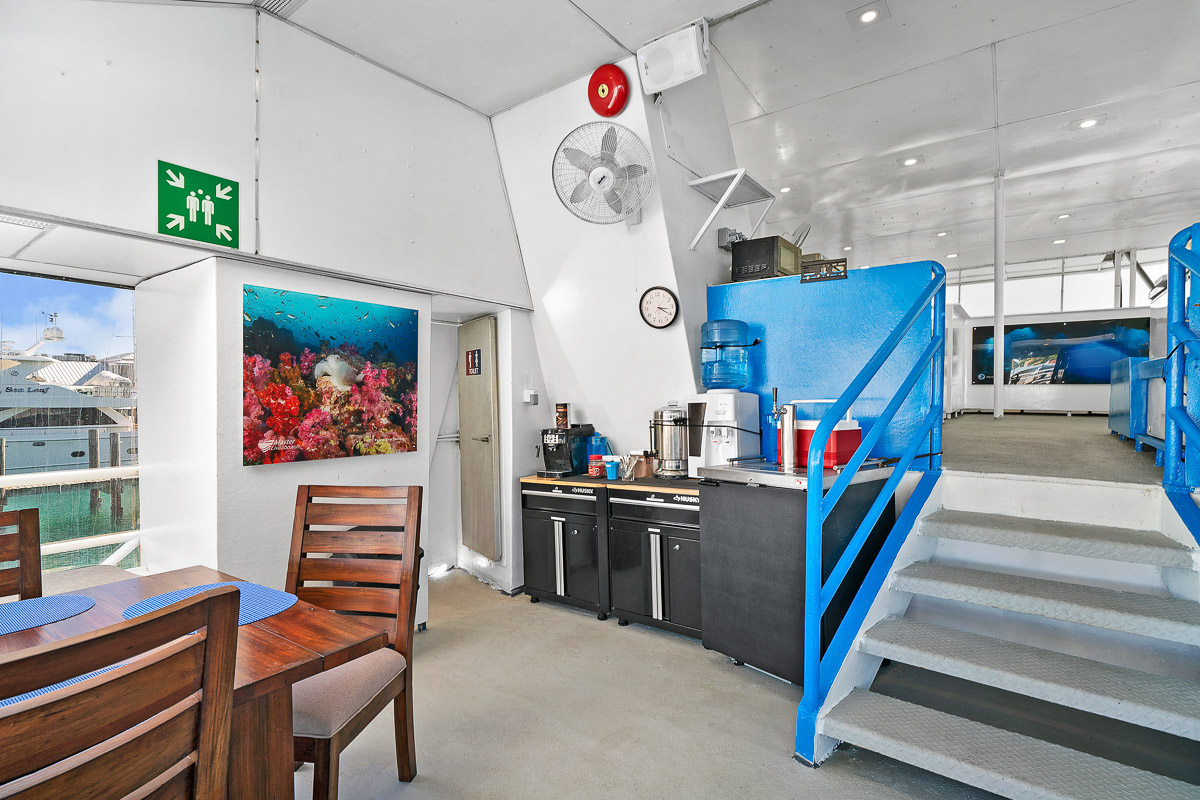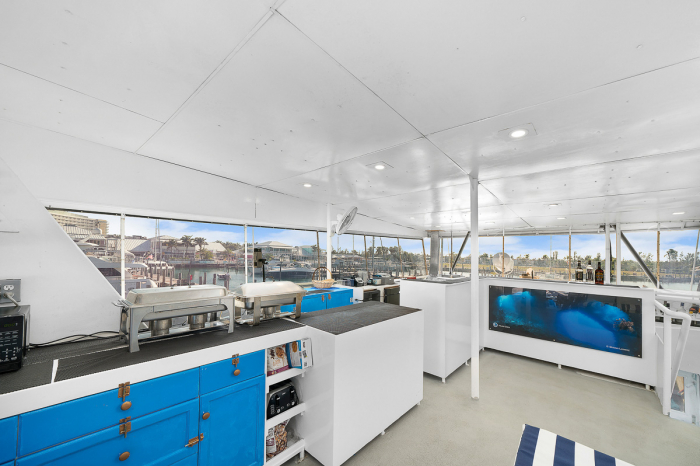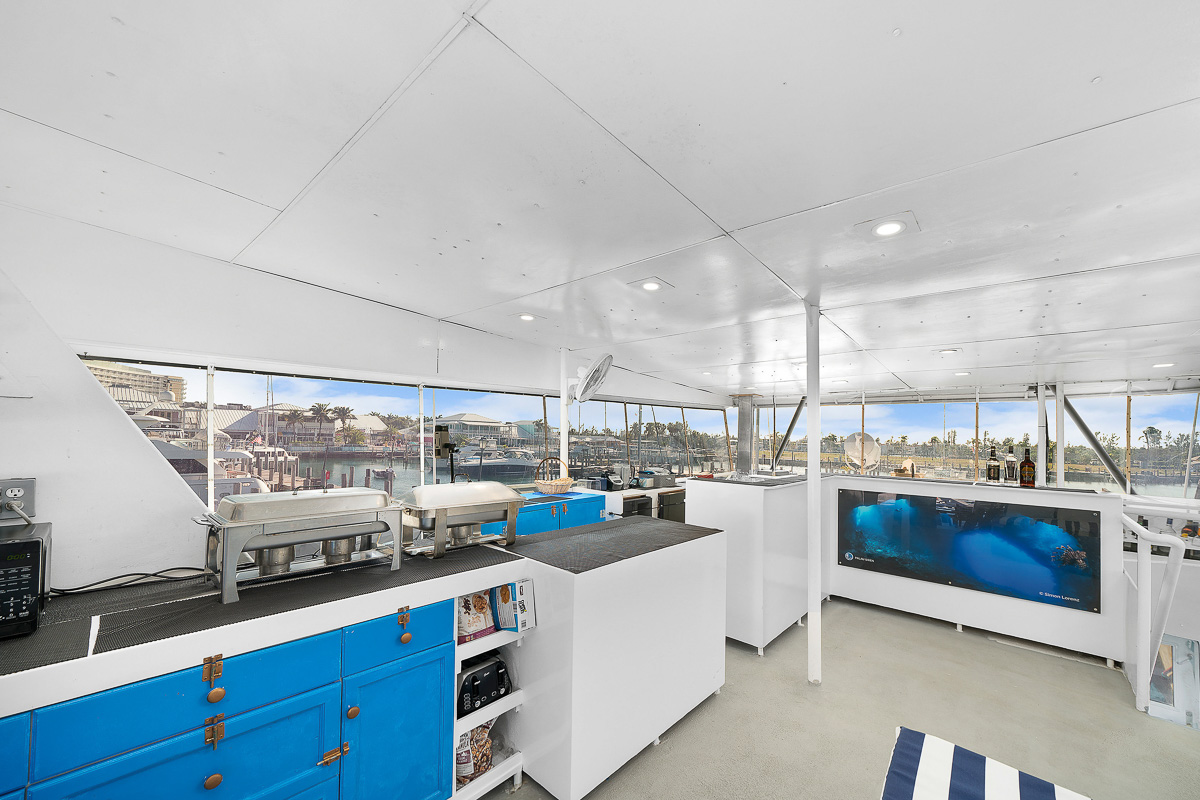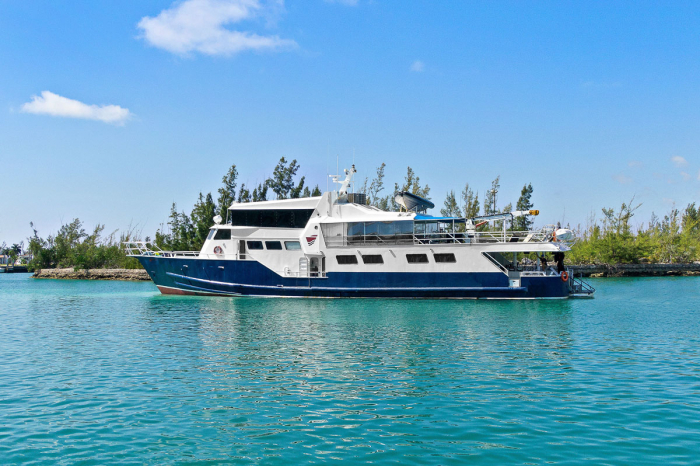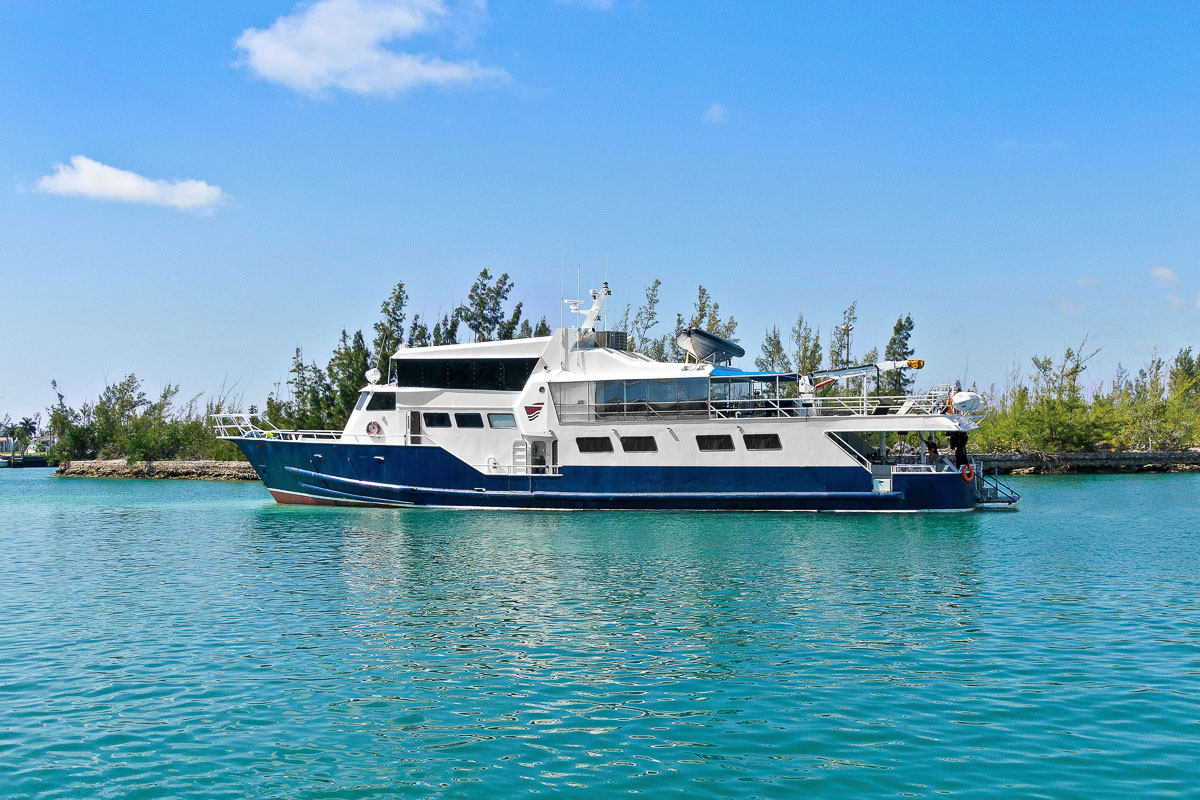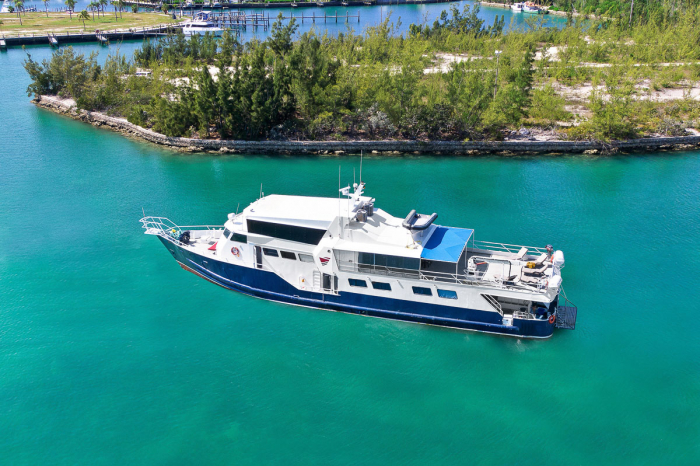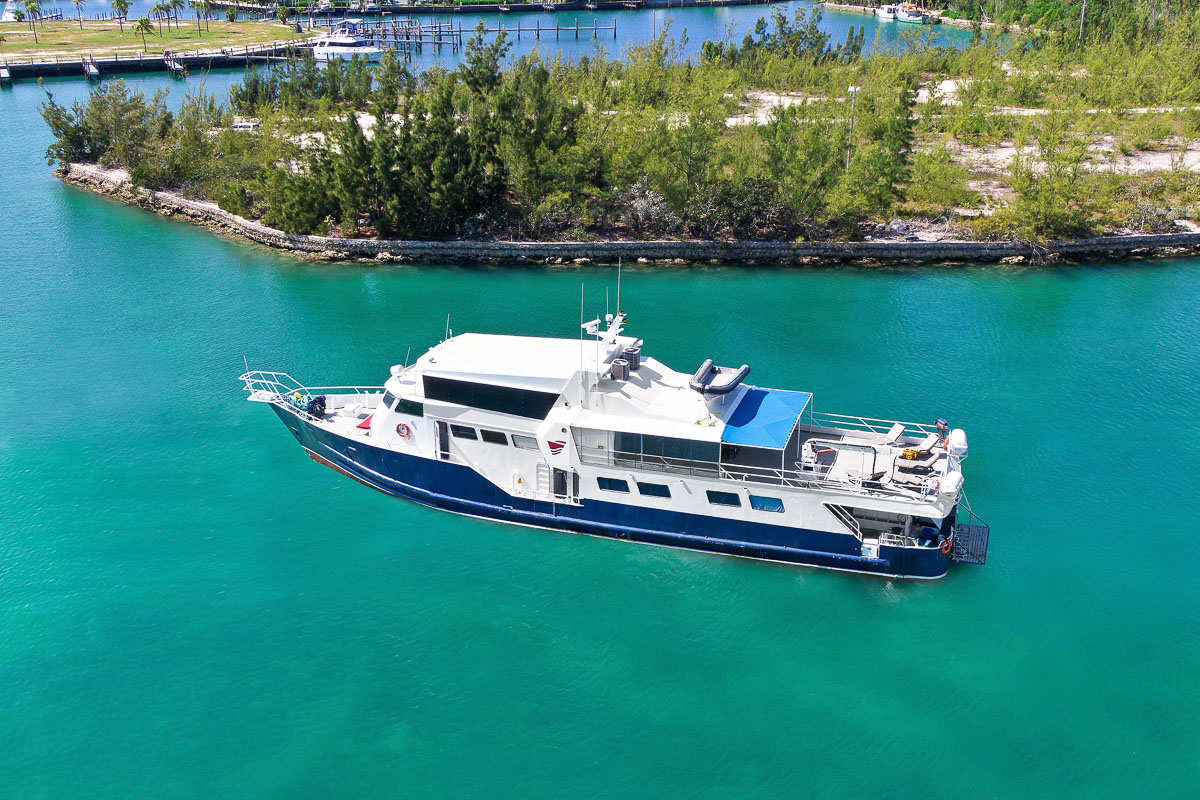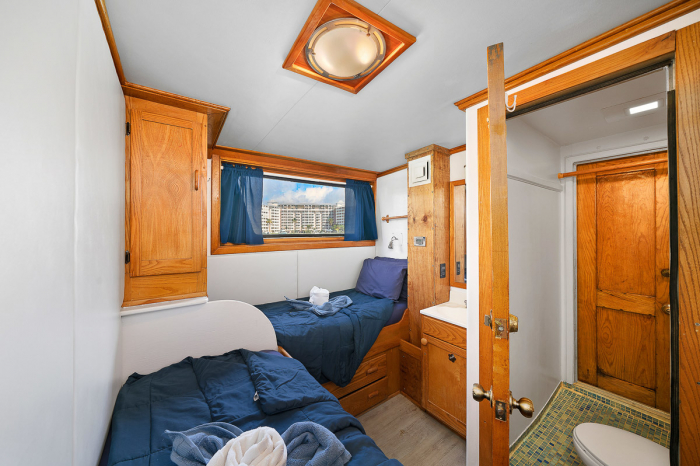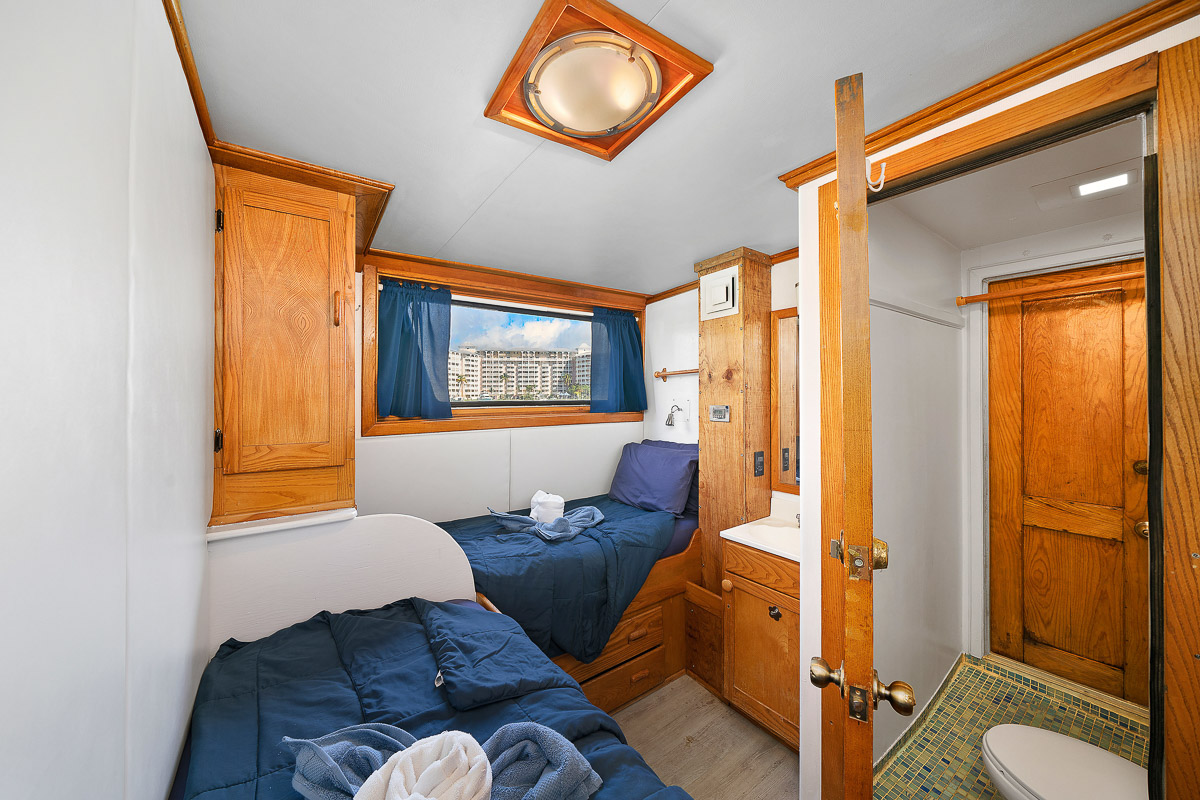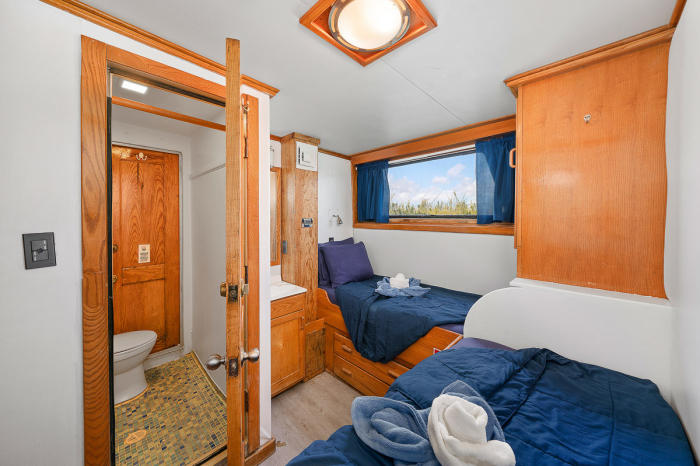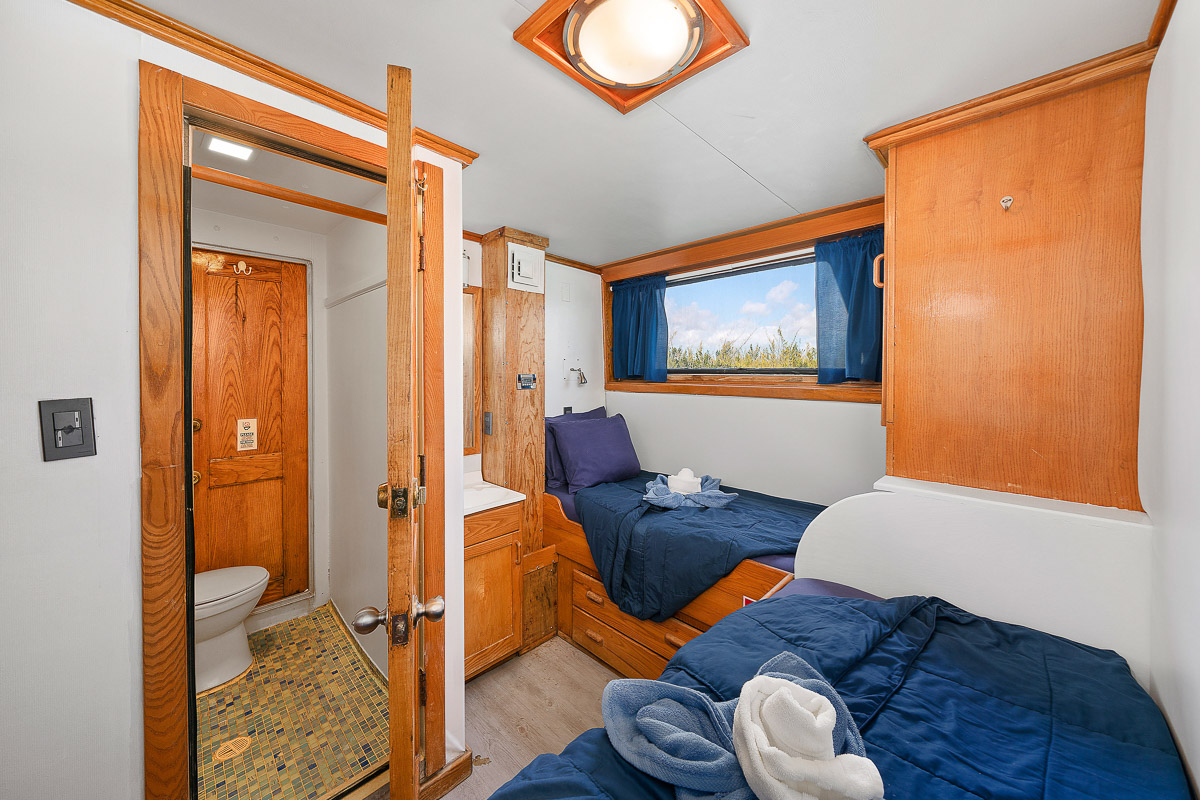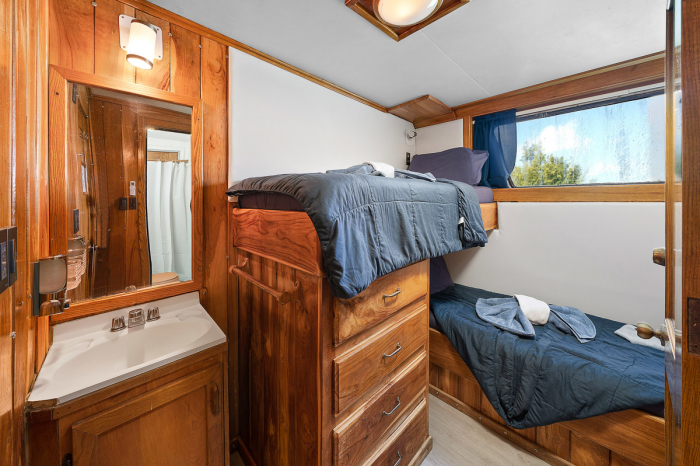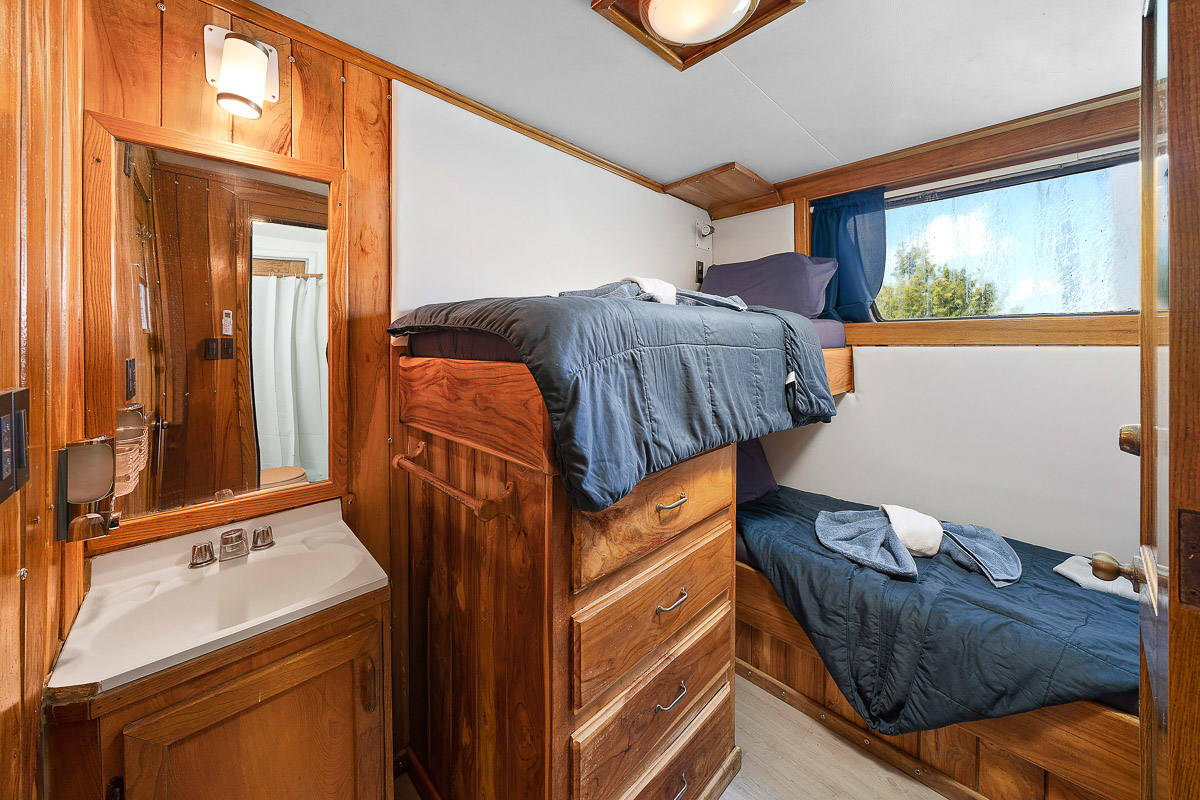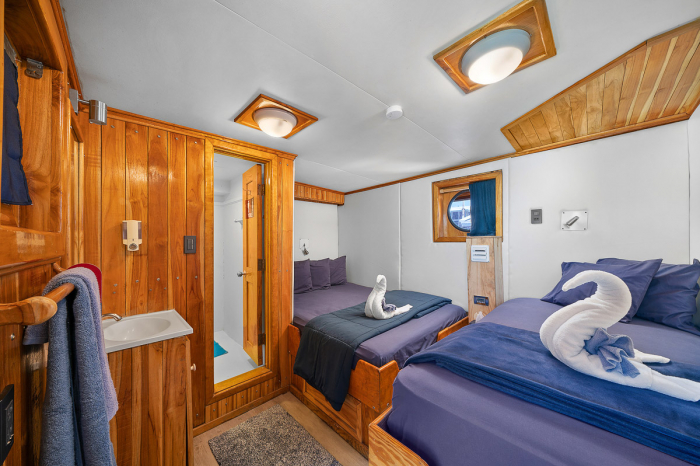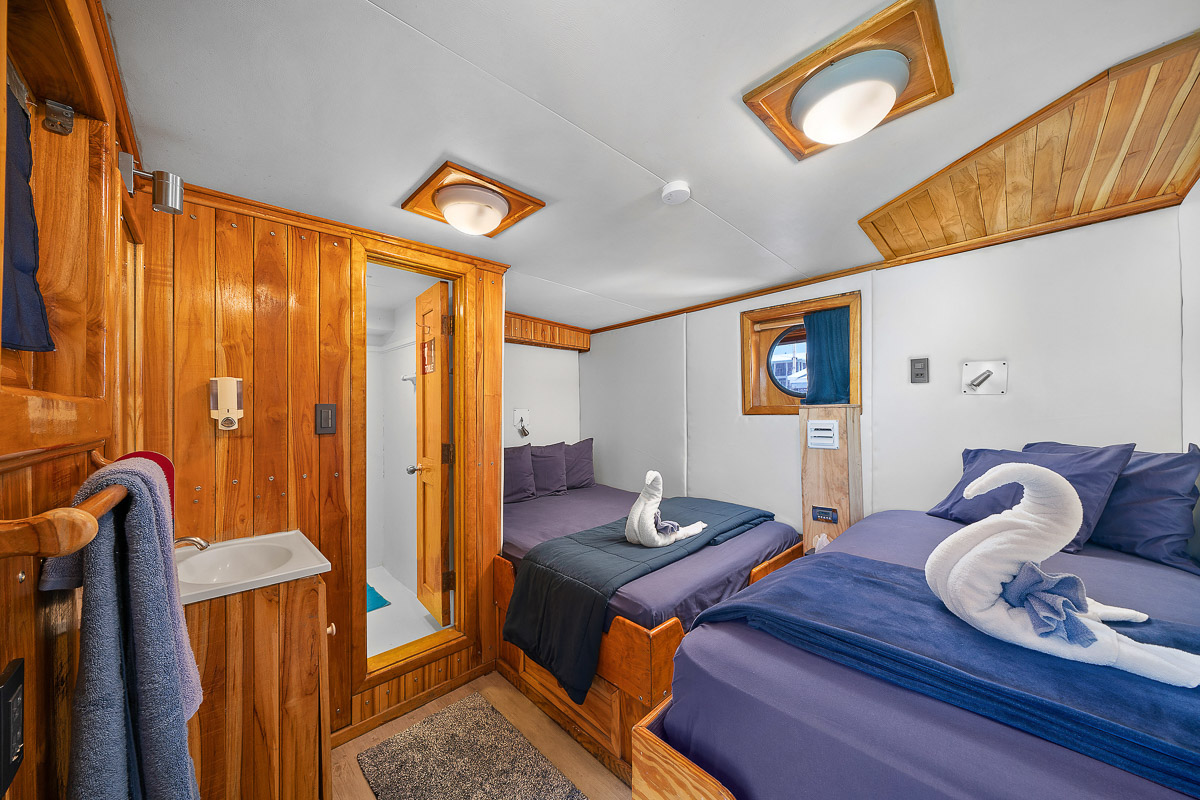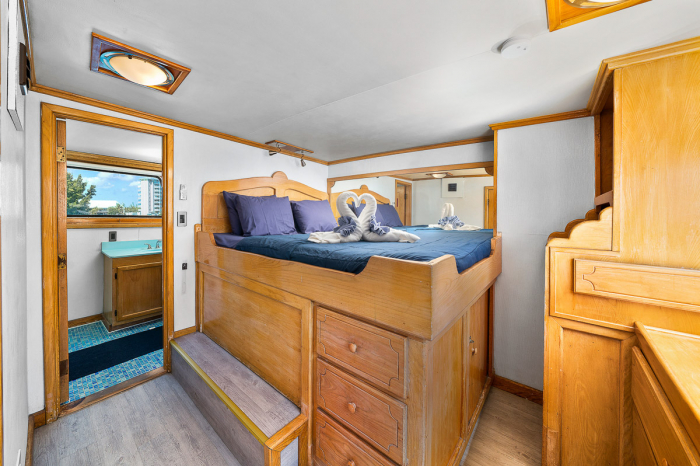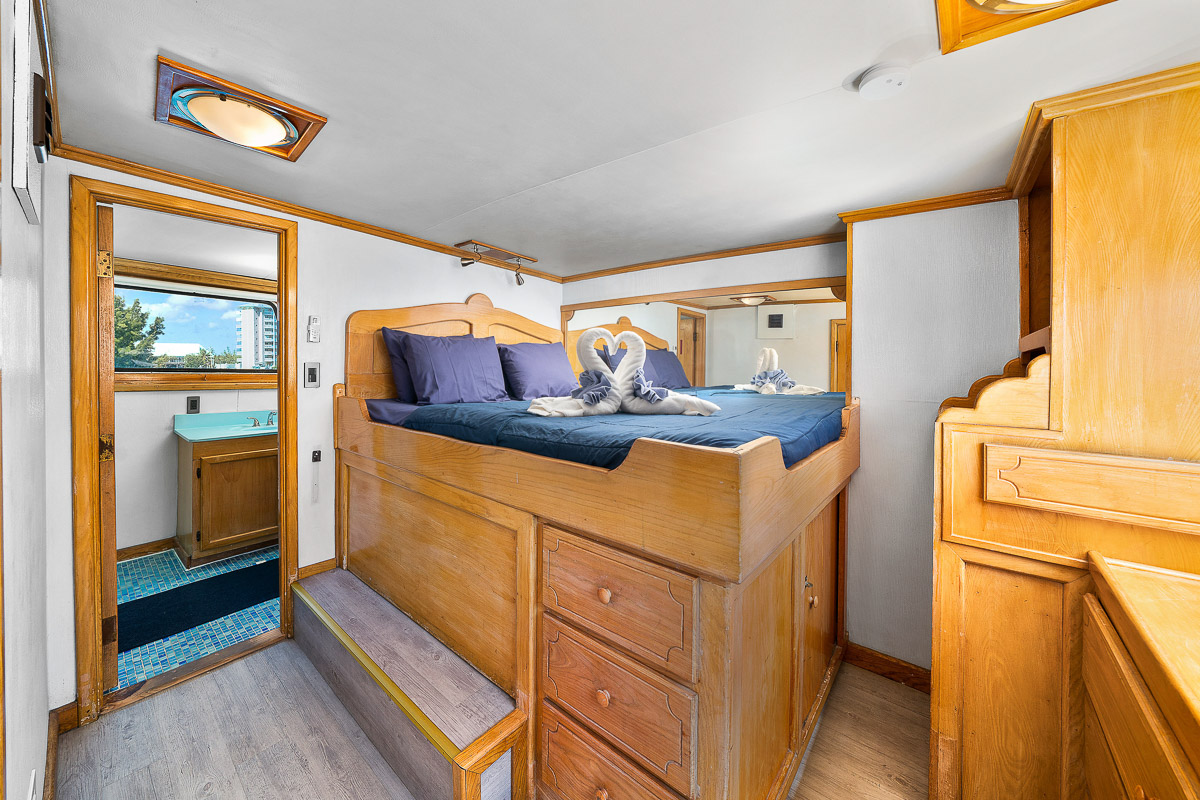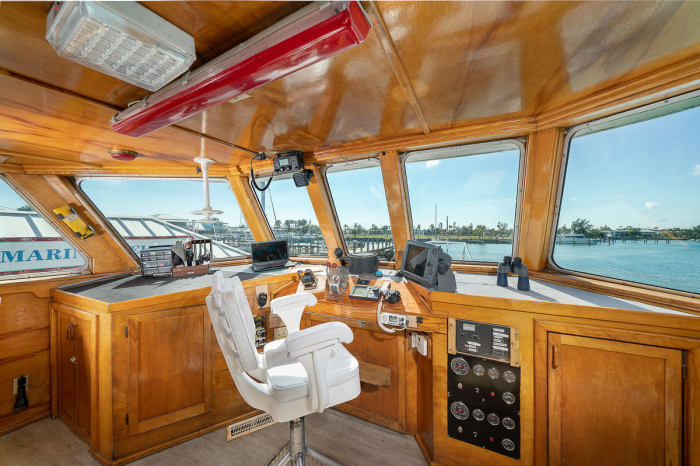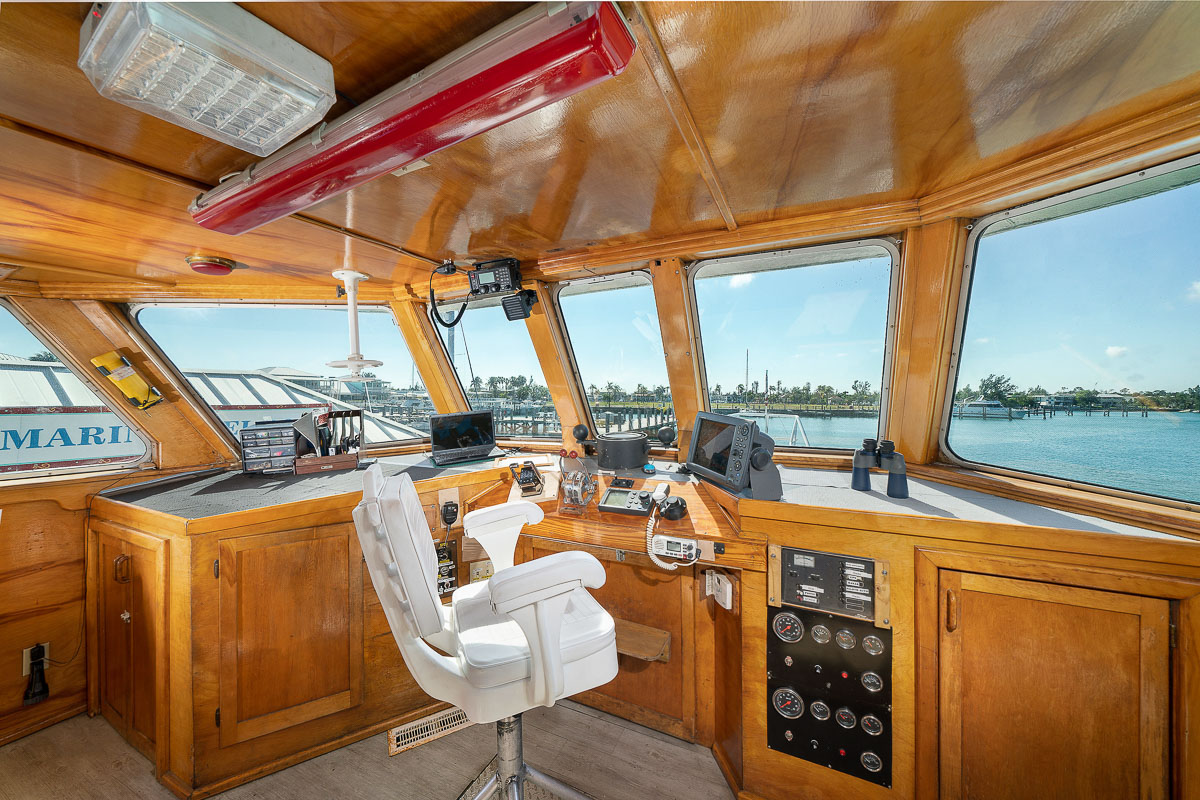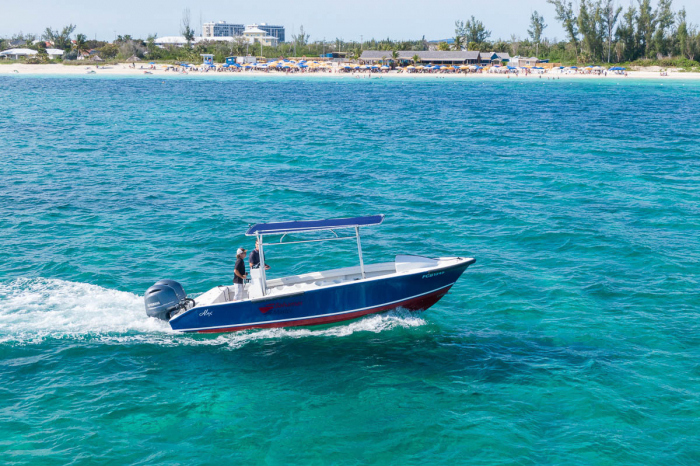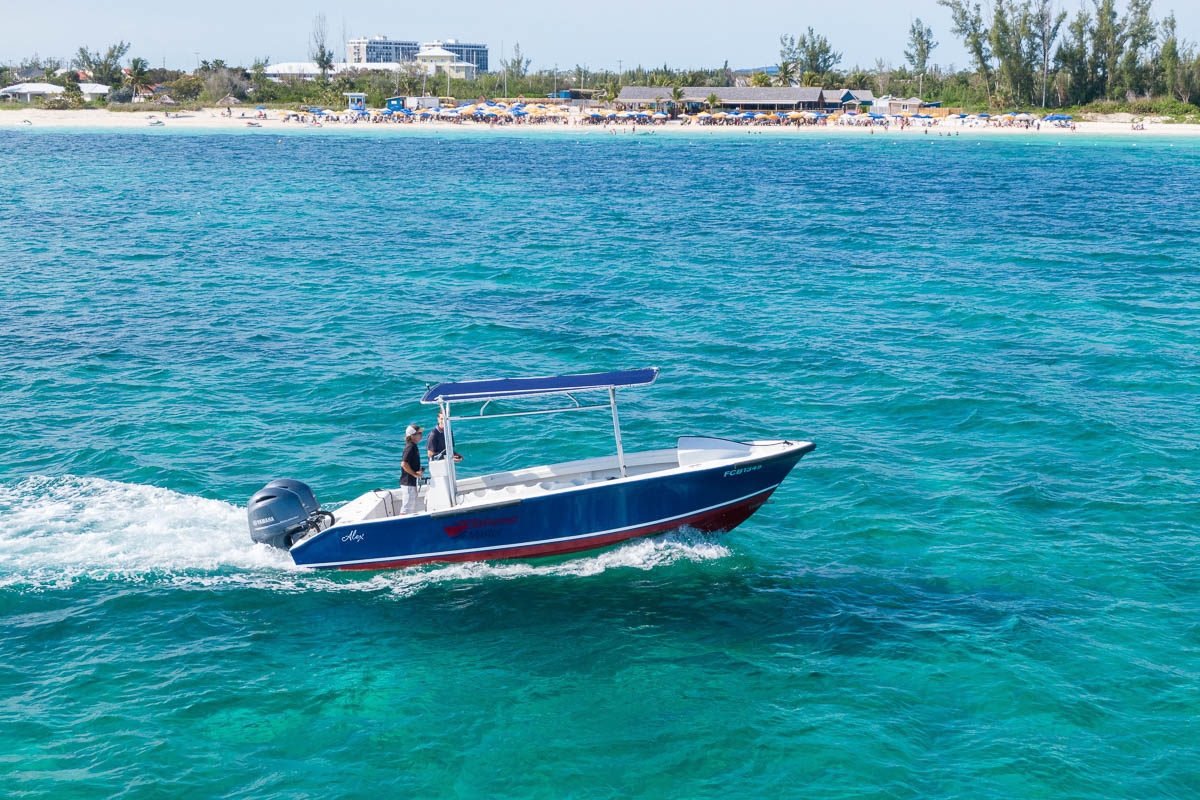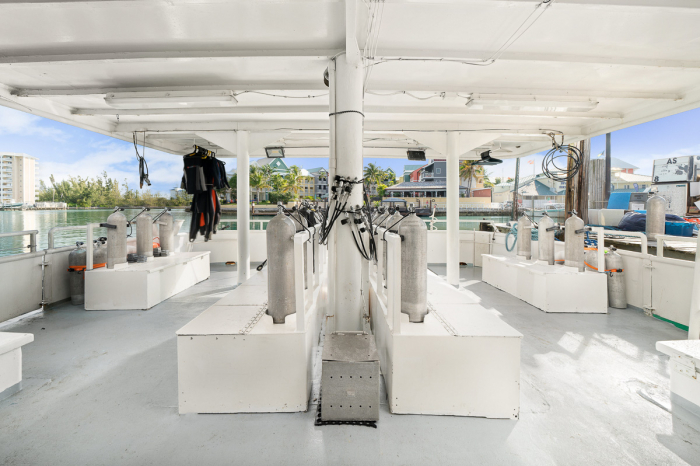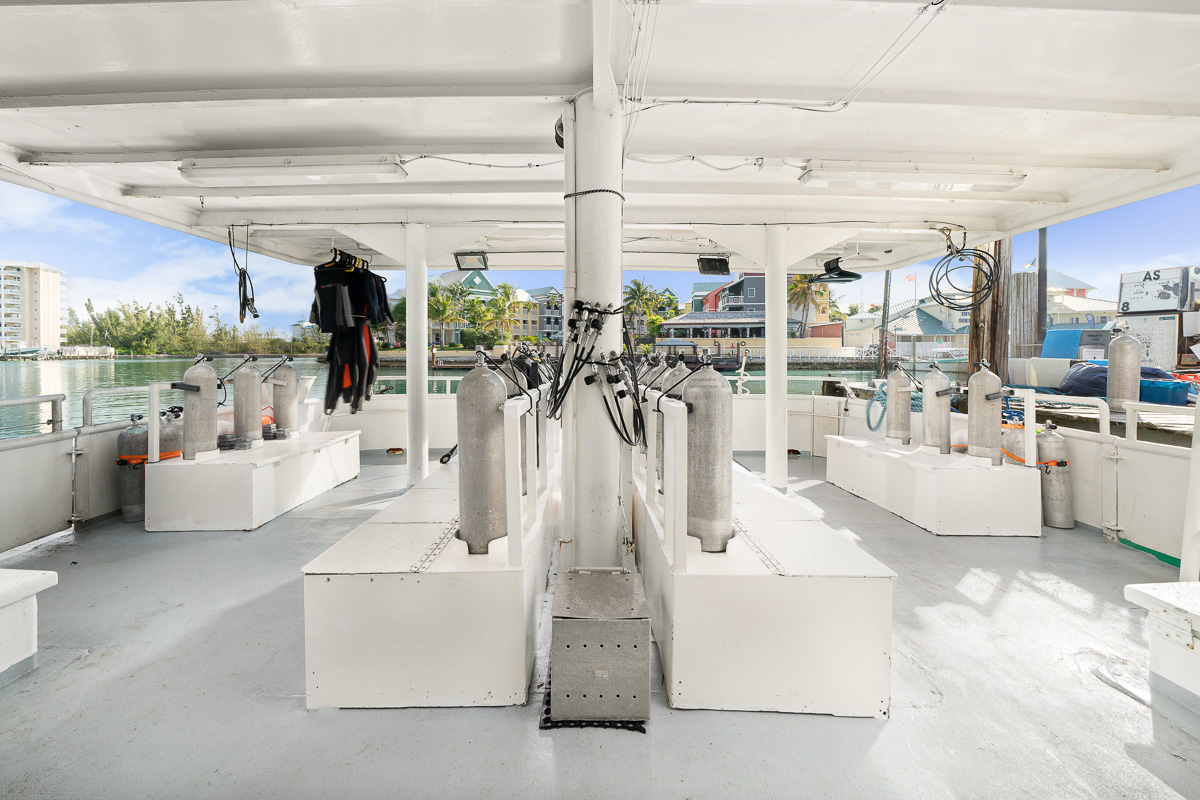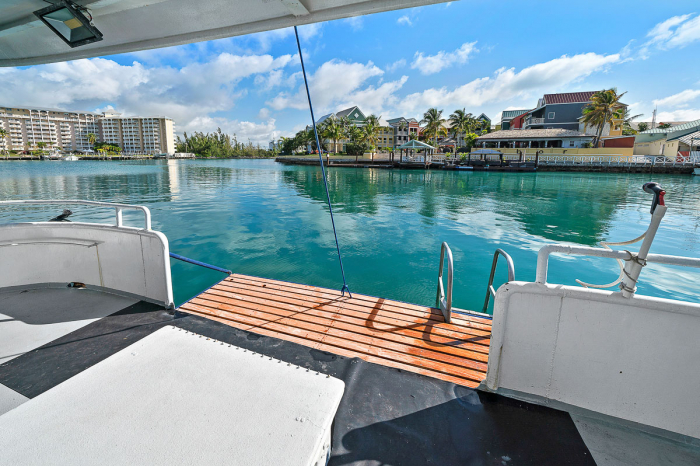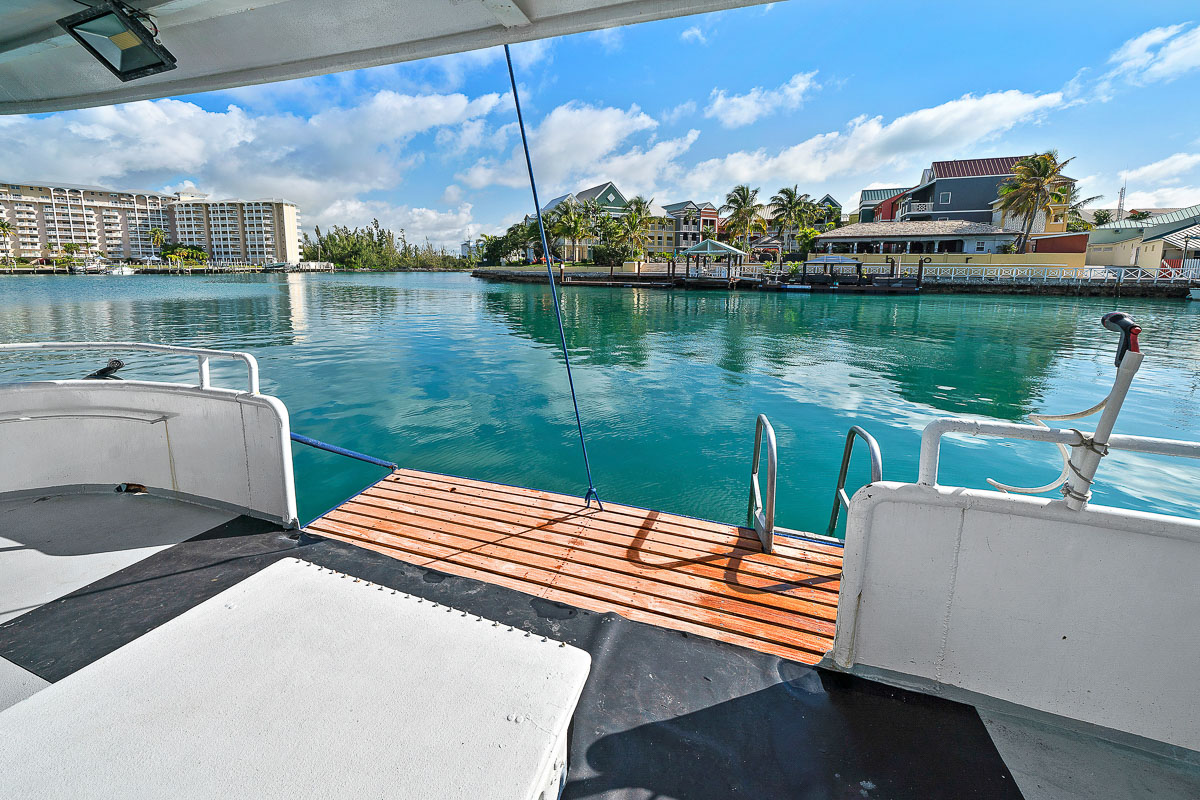 Overview
Recently renovated with new dive facilities and comfortable cabins
Incredible encounters with up to five shark species
Support for tech divers and photographers, nitrox and PADI courses
Exciting itineraries with everything from quick trips to extended voyages
One of the Bahamas' top liveaboards, the Bahamas Master boasts brand new interiors and fantastic facilities for every diver. Plus, a stable and smooth-sailing experience and plenty of room to stretch out in between adventures. All of this boat's itineraries include shark dives, exciting underwater attractions like shipwrecks and blue holes, and fantastic reef diving led by passionate and professional guides - as well as trips ashore to wander white sand beaches and swim with pigs! Back onboard, you'll enjoy delicious dining and drinking, well appointed cabins, and outstanding service around the clock from a top-rated crew that's happy to help with anything you might need.
Upcoming trips
---
Cabins
If you are a solo traveller, we aim to allocate shared cabins on a same-sex basis.
Non-shareable cabins can not be shared with another single traveler outside your party. A single occupancy surcharge will be applied.
---
Amenities
Boat
Dive facilities
---
If you are a solo traveller, we aim to allocate shared cabins on a same-sex basis.
Non-shareable cabins can not be shared with another single traveler outside your party. A single occupancy surcharge will be applied.
Vessel
Vessel information
As part of the prestigious Master Liveaboards fleet, this is one of the Bahamas' best-equipped boats - complete with cabins for all budgets and travel styles. And, thanks to a complete overhaul in 2018, you can expect brand new everything, with modern safety equipment, comfortable interiors and fantastic facilities for divers of all skill levels. This vessel's crew is one of the region's best-reviewed, upholding high international standards for safety and fun and delivering plenty of personalised service to each guest. The atmosphere aboard is adventurous and social, ideal for outgoing guests and fun-loving travellers as well as dedicated divers and underwater photographers.
This spacious modern power yacht cruises the Bahamas' calm, clear waters all year round, with eight to eleven-day itineraries focused on the region's legendary sharks, wrecks, and reefs. Each cruise includes land-based tours as well, visiting the most idyllic beaches, above-water wildlife-viewing areas, and natural attractions like caves and grottos. The Bahamas Master helps its guests maximise their time in the region by offering up to four dives per day at different sites, including baited and fed shark dives and night dives. All activities are led by a professional and highly trained team and include detailed safety and environmental briefings. Check out this boat's extended tiger shark and hammerhead adventure for the ultimate Bahamas diving experience!
Onboard Bahamas Master
The Bahamas Master features five different cabin classes, with options to suit every travel style. Spacious salon and lounge areas offer plenty of room for rest and relaxation in between dives, and a comfortable outdoor dining area lets guests enjoy three delicious meals each day set to a stunning backdrop. This liveaboard's chef blends Western classics with local specialities and always includes additional treats from the kitchen, like freshly baked desserts. And, free-flow coffee, tea, and snacks will help keep your energy level high while dive up to four times each day! Once your day is done, enjoy drinks from the bar, ideal for getting to know your new travel companions on the sun deck.
Diving from Bahamas Master
This vessel was designed by divers for divers and outfitted in 2018 with all new facilities. Enjoy easy diving from a spacious shaded back deck with individual equipment stations, professional-quality rental gear, and a comfortable custom tender. You'll also find nitrox, support for rebreather divers, and a modern indoor camera station equipped for everything from action cameras to high-end electronics. During each itinerary, guests will have a chance to get up close and personal with the region's most famous wildlife, sharks, during baited and natural encounters. Epic reef, wreck, and wall diving and fast-paced drifts are just the icing on the cake!
Top tips
You'll need advanced open water certification to join this boat's most adventurous itineraries.
Plan your trip between October and January for tiger sharks or January and March for great hammerheads.
Don't forget to bring some extra cash for equipment rental, gratuities, and drinks onboard.
Diving with brightly coloured equipment during shark feeding is prohibited, so be sure to pack accordingly!
Conservation
The entire Master Liveaboards fleet is dedicated to improving environmental protection and paving the way toward more responsible tourism. Current efforts include a ban on single-use plastics aboard all vessels to be completed this year, optional beach and dive site clean-ups for passionate guests who want to get involved, and partnerships with local organisations aimed at ocean conservation. Master Liveaboards is also committed to enriching local communities by training and hiring local people whenever possible, rather than importing foreign staff.
Master Liveaboards also partners with organisations including Project Shark and Manta Trust to offer special itineraries and expeditions. These programmes focus their efforts on the region's at-risk wildlife, with citizen science and educational adventures in addition to on-the-water protection.
---
---