Back to ZuBlu Insights
Christmas in the Maldives?
---
In partnership with Insider Divers, we are offering an exclusive liveboard trip in the Maldives. Cruising through the Central Atolls from 20th to 27th December, this is set to be an unmissable experience - from only USD2,400 per person.
"There is nowhere on earth quite like the Maldives - simply stunning below water and above"
Why settle for just a white Christmas when you could have so much more?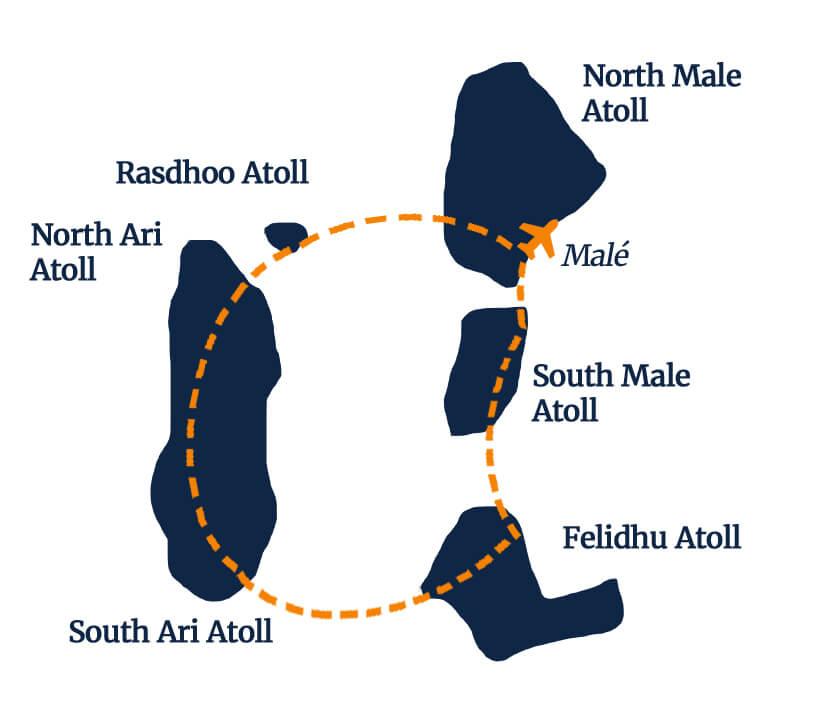 Join us as we embark on a luxury trip through the central atolls of the Maldives where you will discover turquoise lagoons, crystal-clear blue waters, emerald palm trees and pristine, white sandy beaches. Beneath the waves, the colours continue with healthy reefs and an abundance of exotic reef fish, turtles, manta rays, and even whale sharks.
Guided by Adam Broadbent and Simon Lorenz, expert photographers and Maldives veterans, you'll be taken on an unforgettable diving experience to some of the best sites the Maldives has to offer.

Our home for the week will be the M/Y Blue Voyager - one of the most prestigious boats in the Blue O Two fleet - allowing us to travel in style across the atolls. The boat is equipped with lounge areas, both inside and out, and an enticing menu of international cuisine is served at every meal - with of course plenty of options to meet your dietary requirements.
Your days are complete with a relaxing soak in the top deck jacuzzi or by simply enjoying a sunset cocktail - the colours never stop!
This is all for a fantastic price of USD2,400 per person including full board and snacks, 3 dives a day, luxury rooms, sun decks and jacuzzi. It excludes flights, local taxes, alcohol and nitrox. We've got a great group of people already on board and believe it is set to be a magical, Maldivian Christmas.



ONLY USD2,400PP
LIMITED AVAILABILITY
M/Y BLUE VOYAGER
Discover more about this luxury liveaboard